Sometimes, you just need to move a firearm from point A to point B.  You want to do it legally, but you also want to do it easily, without a bunch of hassles.
You can do it, but fair warning, mailing a firearm comes with caveats and considerations.  After all, you have to comply with federal, state and local laws, and even those can vary according to what you're shipping and its ultimate destination.  To make it a bit more challenging, carriers have their own policies as well.
It doesn't have to be a nightmare, though.  Today, we're going to talk about what you need to do to legally ship a firearm.  Disclaimer.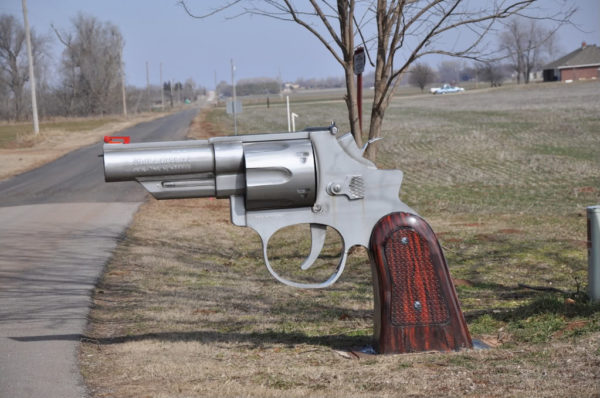 Table of Contents
Loading...
Federal Firearms License
What does the FFL—Federal Firearms License—have to do with mailing a firearm?
Dealers—individuals who sell, manufacture, import or repair firearms, for example—are required to hold an FFL.  The FFL establishes that the person holding the license operates a legitimate, lawful business registered and in compliance with ATF.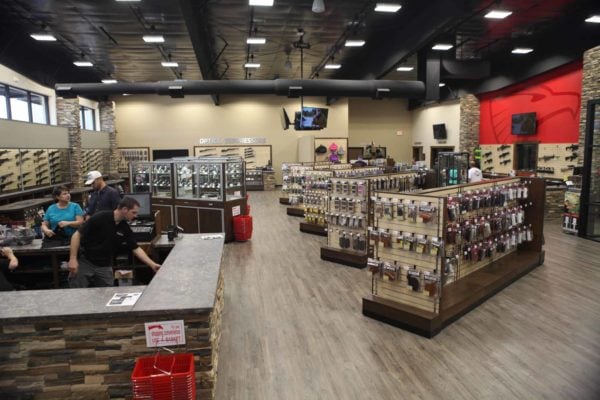 An FFL not only allows the licensee to operate their firearms-related business but also to ship and receive firearms in accordance with federal, state and local laws.
If you're curious, fees for an FFL can be as low as $30 for a collector of curios and relics or as high as $3,000 for an importer or manufacturer of destructive devices.  For your typical gun dealer or pawnbroker, the fee is $200.
Shipping Firearms Without an FFL
For those of us who do not hold an FFL but want to mail a firearm, ATF terms us as nonlicensees.  As a nonlicensee under basic federal law, your ability to mail a firearm through the U.S. Postal Service—USPS—without the involvement of an FFL is limited:
You can ship a firearm to yourself in a state where you plan "to hunt or engage in any other lawful activity." 

You must address it to yourself "in care of" the out-of-state resident.  Once it arrives, no one but you can take possession of or open the package, so you must be at the destination to receive it.

You can ship a firearm to another nonlicensed person in your state.

  While the post office

will allow nonlicensees to mail long guns to other nonlicensees

in the same state, it restricts its services for handguns and pistols to FFL holders.  Nonlicensees who want to ship a handgun are limited to contract carriers, which—by the way—require that you ship the gun to or through an FFL holder.

You can ship a firearm to a person in another state only if you ship it to an FFL holder in the destination state.

  That is, if you wish to transfer a firearm to a nonlicensee who resides in another state, you must ship the gun to an FFL holder in your recipient's state.  The FFL holder will release the firearm to the person once they've completed the ATF Form 4473 and NICS background check.  Even if you are shipping a gun for repair, if your gunsmith is out-of-state, they must either hold an FFL themselves or receive your gun through someone who does.
Shipping Firearms Responsibly
Federal law allows you to transfer firearms to another person living within your state of residence.  However, the law also stipulates that you cannot knowingly provide a gun to someone who is prohibited from "receiving or possessing" one.
Current federal law prohibits felons, abusers, violent offenders and people suffering from mental illness from possessing guns, and some state laws go further.
In fact, a number of states offer or require some type of background check, permit or license for firearms that in many cases must go through an FFL or state agency.  In some of these cases, no transfer can occur until the firearm recipient supplies proof that they can legally receive the gun.  As with most gun-related issues, states run the gamut.  For example,
Maine doesn't impose restrictions; however, it does task its Department of Public Safety with helping firearms sellers who want to run a background check on prospective buyers do so.

Connecticut requires that all long gun transfers must go through a federally licensed dealer complete with a background check.  All handgun transfers must wait for an authorization from the Department of Emergency Services and Public Protection.

California mandates that all firearms transfers must go through a licensed dealer, who must complete a background check.  Period.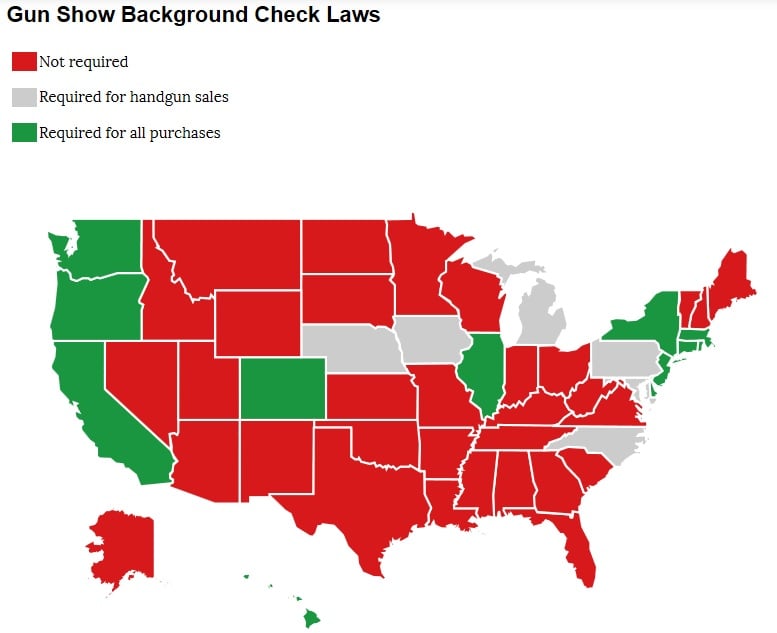 States implementing these types of restrictions include California, Colorado, Connecticut, Delaware, the District of Columbia, Florida, Hawaii, Illinois, Iowa, Maine, Maryland, Massachusetts, Michigan, Minnesota, Nebraska, Nevada, New Jersey, New York, North Carolina, Oregon, Pennsylvania, Rhode Island, and Washington.
In addition, states determine what types of firearms—and ammo—they'll allow.  States like Georgia, Indiana, or Kentucky impose no state limitations on firearms classified as assault weapons while California, Maryland, and Massachusetts ban certain weapons by feature, and those same states often limit magazine capacities.
As well as complying with all state laws, you'll need to heed local ones as well.  For example, urban areas battling high crime rates often restrict the types of firearms permitted within their city limits.  Restrictions don't always go by city either.  In Florida, for example, while the state itself doesn't require background checks, some counties do.
Ultimately, what you need to do all depends on the exact address of where the firearm is heading.  While sifting through the gritty details can be frustrating, getting it wrong can result in a seized weapon and some really stressful encounters with law enforcement.
Packing a Firearm for Shipping
Laws govern how you must pack a gun for shipping.  The idea is to pack them so that no one has any idea that a gun is what's inside and so that it arrives safely and intact: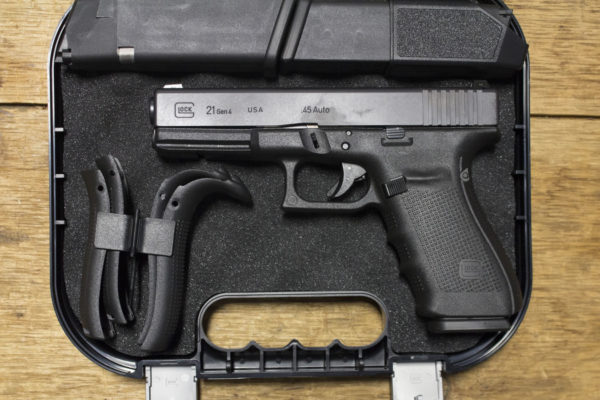 Choose a large, strong box with plenty of room for packing material to cushion the firearm.  UPS, for example, mandates new, corrugated packaging that meet its single-wall strength guidelines.
Ensure that the exterior of the box gives no obvious indication of the firearm within.  This is why firearms often arrive as boxes within another box.  Federal law prohibits markings that indicate that the box contains a firearm.  Plus, you don't want to tempt any potential gun thieves.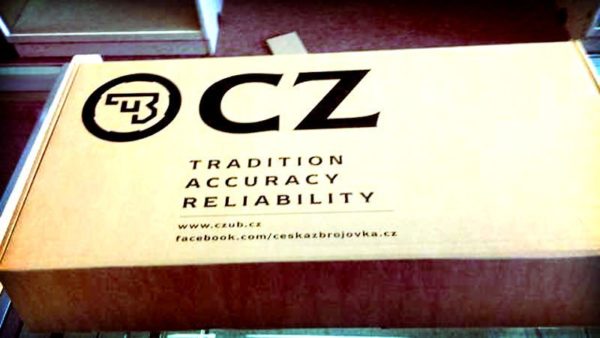 Do not include any ammunition.  Ammunition has its own set of rules, and it must travel as a separate parcel.
Pack the firearm so that it will be secure.  The box should feel solid, with no rattling or shifting.  Shoddily packed rifles have been known to arrive at their destination with the barrel or bolt protruding, with damaged buttstocks or worse, or torn open and at the mercy of strangers and the elements.  

Bubble wrap, pool noodles, Styrofoam, sturdy packing paper and wide tape

are must-haves.  You should insure the contents, but poor packaging can end up voiding your claim.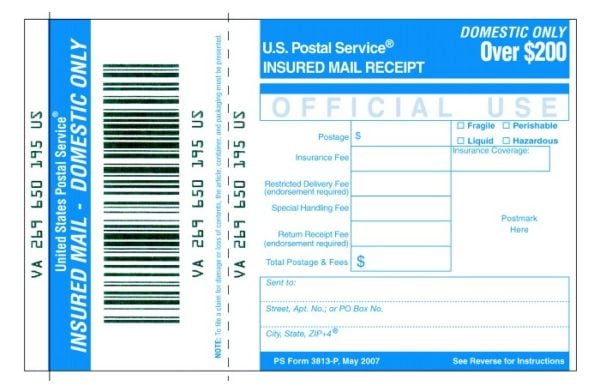 Shipping a Firearm
A number of carriers ship firearms, and each has its own requirements.  Always check your chosen carrier's website for the latest policies or changes.  Here are the current policies for the big three—USPS, UPS, and FedEx.  A quick look will confirm that each has its own plan of action.
USPS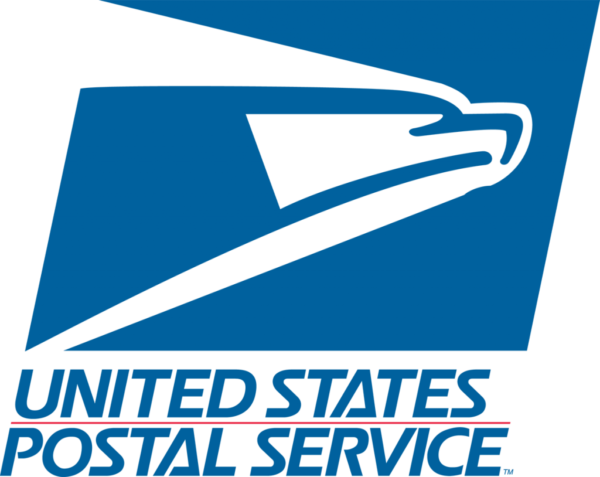 According to the USPS guidelines for nonlicensees, "all regulated firearms must be mailed using a USPS product or Extra Service that provides tracking and signature capture at delivery."  However, nonlicensed individuals cannot ship handguns or other "firearms capable of being concealed on the person."  Even if you're shipping the handgun to an FFL holder, you will have to ship it through a contract carrier.  The USPS will ship handguns only for official government, military and law enforcement agencies.
UPS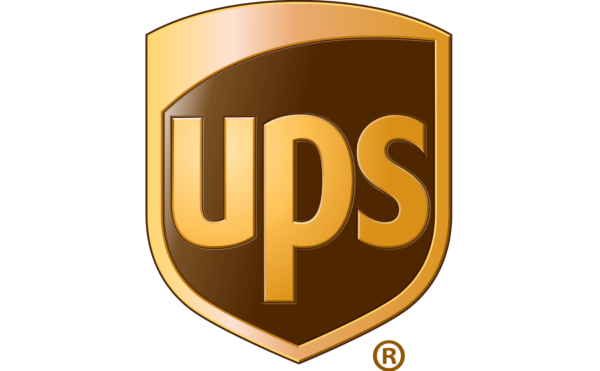 While UPS is often cited as a viable contract carrier for firearms, it isn't really an option for a nonlicensed person shipping a firearm to another nonlicensed person even if you are shipping in state.  UPS specifies that it accepts packages for transportation only:
between FFL holders,

from an FFL holder to an individual or

from an individual to an FFL holder.
That said, UPS accepts firearms only through a UPS Scheduled Pickup Account or UPS Customer Center.  You must opt for delivery confirmation and an adult signature.  While long guns can travel ground, UPS ships handguns only via UPS Next Day Air® services.  UPS does not offer UPS Returns® Services for firearms.
FedEx

FedEx has policies for shipping firearms that are quite similar to those of UPS. FedEx ships firearms between FFL holders and from nonlicensees to FFL holders.  You must select the "Direct Signature Required or Adult Signature Required Delivery Signature Option," and firearms ship via FedEx's Priority Overnight services.
DHL

If you were wondering, DHL ships firearms "only from and to licensed dealers."  It won't even ship paintball or pellet gun or gun parts for a nonlicensee, and it won't include firearms in a move of household goods.
Universal Guidelines
Regardless of which carrier ships your firearm, all require that you:
Alert the carrier that your package contains a firearm.

Present appropriate personal identification and paperwork.  This includes documentation proving your age as well as your recipient's suitability or license to receive the firearm.

Ship ammunition separately from the firearm.  Ammunition is considered an explosive.

Ensure that the firearm is not loaded.  The carrier may request that you open the package to ensure that the weapon is unloaded and that it falls within the shipper's guidelines.

Present your package in person.  You cannot use drop boxes or third-party shipping centers, for example.

Include appropriate paperwork if you're shipping the firearm to an FFL holder.  They will need documentation for their records, which can vary by state and locale.
By the Way
If you're thinking of shipping a gun disassembled or piecemeal in separate packages to be reunited at the destination, you might want to reconsider.  ATF specifically states that "rendering a firearm unserviceable does not remove it from the definition of an NFA firearm."  In addition, frames and receivers, as well as mufflers, silencers and destructive devices, are all considered firearms.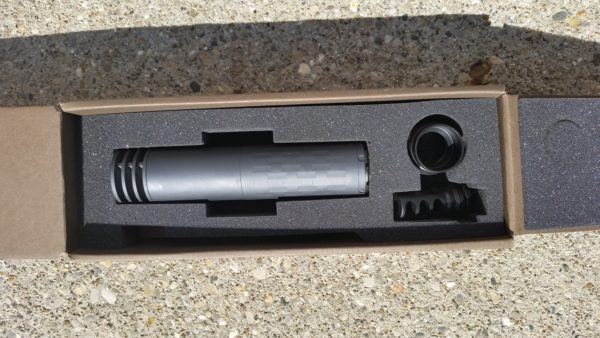 As for international shipping, according to ATF, that is the realm of FFL holders:
"A licensee [without an importer's license] may make an occasional importation of a firearm for a nonlicensee or for the licensee's personal use (not for resale)."

In most cases, exporting a firearm requires a license issued by the U.S. Department of State's Directorate of Defense Trade Controls.

Exporting sporting shotguns also requires licensing through the U.S. Department of Commerce's Bureau of Industry and Security.

Exporting NFA firearms requires the approval of an

ATF Form 9, Application and Permit for Permanent Exportation of Firearms

.
Mailing a Firearm Legally
At first, all the rules and regulations may seem off-putting, but asking questions and following the guidelines will get your firearm where it needs to go.
If your head is spinning, remember that you can always employ an FFL holder on your end to help you ship your firearm.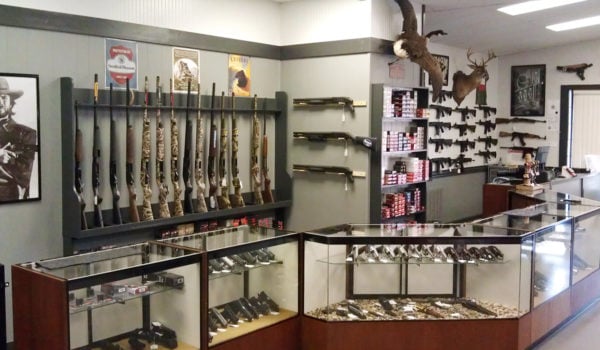 They may charge a fee for their services—$25 is an oft-cited figure—but you're paying for more than simple transportation. You're paying them to keep the entire transaction legal so that you can continue to enjoy all the rights and responsibilities of gun ownership.
Conclusion
Hopefully, that helps!
If you're ever looking at flying…take a look at our Flying with Firearms guide.