America has a long history of making its own firearms.
While the craft of gunsmithing has most certainly taken on new characteristics over the past 200 years or so, it's seen an unprecedented resurgence within the past 20 years.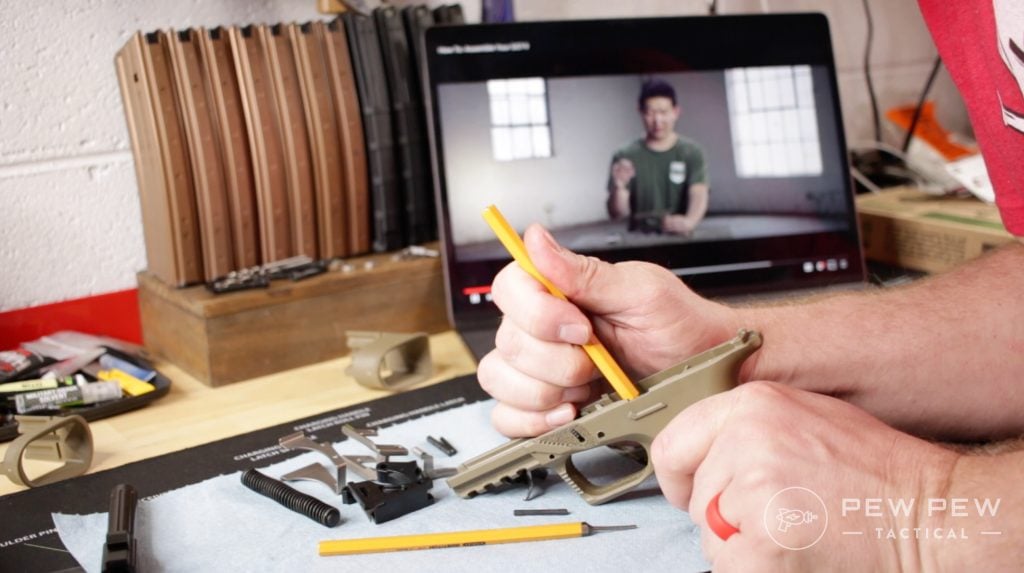 But how has this trend moved along? What happened along the way, and what does the future of homemade firearms look like?
We're going to examine America's history with homemade firearms and then peek into the future to see what might impact homemade guns down the line.
If you've ever pondered homemade guns, read on…
Table of Contents
Loading...
The Beginning of American Gunsmithing
America was the New World, a land filled with danger and possibilities.
For many, it could prove a harrowing experience to be out in the wild where you never knew if a panther, bear, or arrow was headed your way.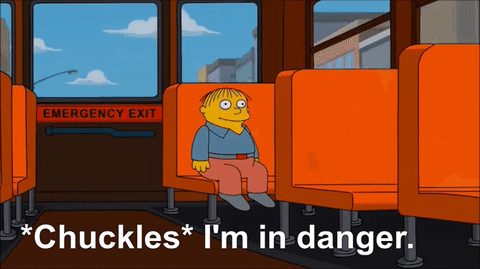 As the early American colonists hacked out an existence in this new land, frontiersmen began to understand the importance of hitting fast-moving targets from long ranges.
The ability to put a deer on the table in the dead of winter and whittle down an enemy's numbers from a distance was lifesaving.
Unfortunately, the current rifles men used just weren't cutting it.
American gunsmiths saw a need, and they met it, manufacturing a rifle that had greater accuracy and used less black powder.
The result? The Kentucky long rifle.

This made an accurate and economically friendly way for our forefathers to hunt for food and fight tyranny. But there was more to it.
This was the birth of Americans crafting their own firearms.
Fast Forward Almost 200 Years
Improvements in technology and machining knowledge spread throughout the globe. As a result, making one's own gun became easier.
For years, public education included some type of shop class.
Young Americans learned it by the thousands, whether it was machining, lathe work, carpentry, or some other manual skill.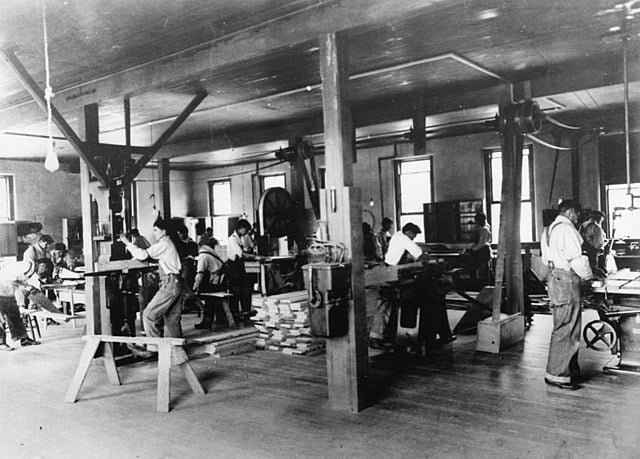 Industrial students were then trained to enter the workforce and fix projects around the home. They were also given the skills to craft their own guns should they desire.
Making a gun out of metal is a complicated process. It requires knowledge of metallurgy, precision tooling, and other hands-on skills.
Many students gained the ability to precision mill their own weapon with tools and skills they'd accumulated in their own hobby shops.
For others, though, making a gun was a more straightforward process…thus, the zip gun came to light.
Zip guns were primarily created by kids who couldn't get their hands on a real gun.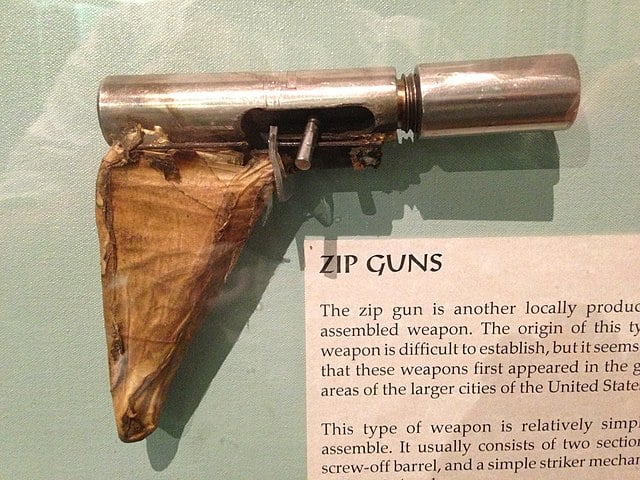 They used common household items, such as door bolts, thick rubber bands, nails, and car radio antennas, to make a homemade version of a pistol.
While rather hideous to look at, the zip gun could send a bullet downrange. It was a crude yet workable design.
The Gun Control Act of 1968
In 1968 the Gun Control Act created perhaps the largest hurdle to homemade guns.
With the GCA, the federal government began licensing those "engaged in the business" of dealing in or distributing firearms.
This came with a wide number of other rules as well.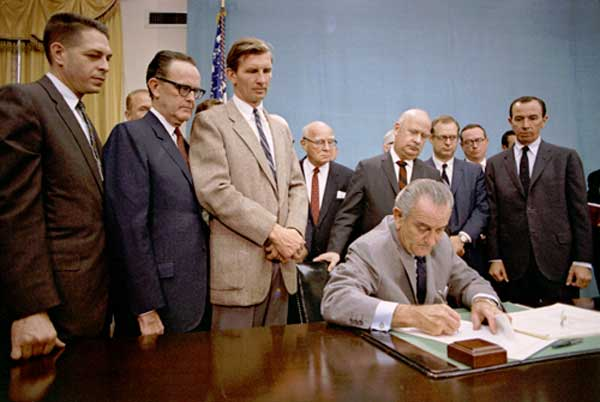 But essentially, it limited Americans from making guns and selling them to their neighbors.
Now weapons had to be stamped with a serial number, and the person buying the gun had to undergo a background check.
Further, extensive record-keeping was required for those manufacturing and selling firearms.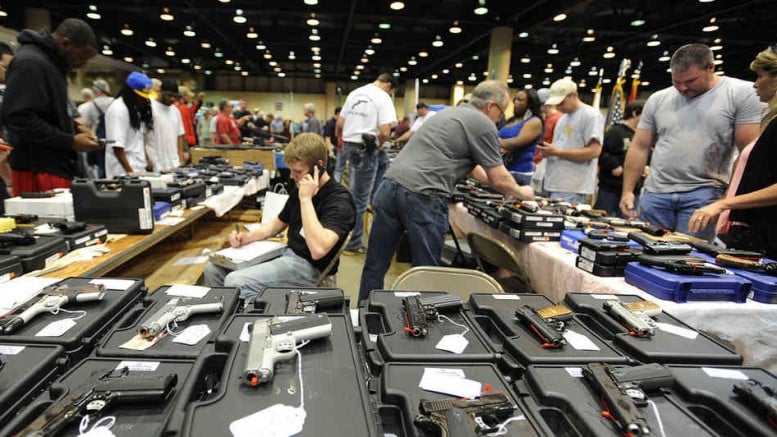 That said, nothing in the GCA prohibits Americans from making a firearm for their own personal use if they're not already forbidden from having a firearm for other reasons (e.g., being a felon).
Provided you're not selling it, trading it, or giving it away, you're free to make your own firearms within the USA without registering it or needing a serial number.
80% Lowers & Parts Kits
Worth noting that under the GCA, only considers finished receivers are considered firearms.
As a result, one can buy an unfinished receiver and complete it.
So long as the gun is reserved for personal use — not sold, traded, or distributed — it does not fall under federal regulation according to the GCA.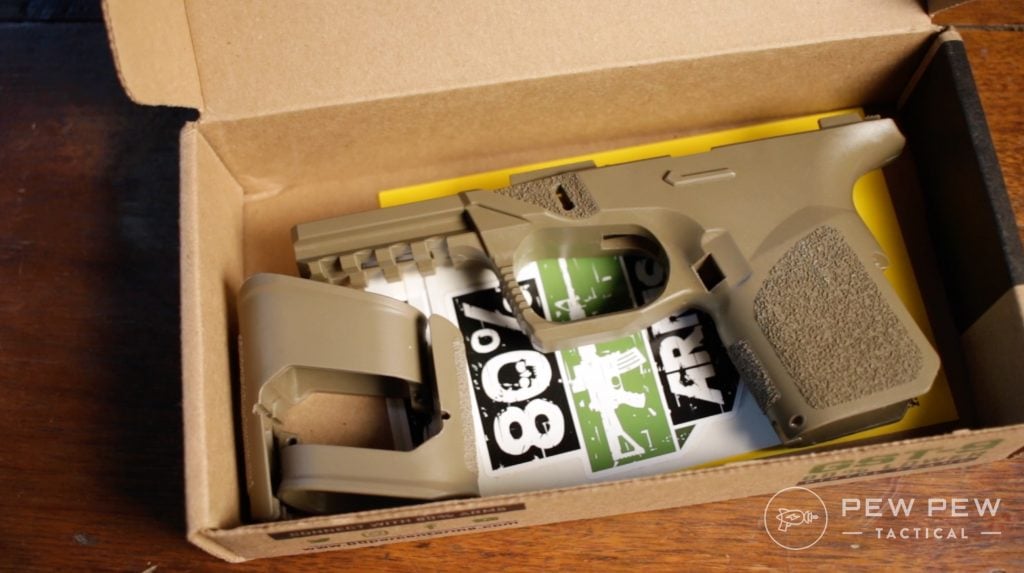 Dozens of gun companies throughout the States cater to this DIY market, selling 80% receivers, parts, and kits.
Sales for 80% receivers shot through the roof in 2020 and 2021, with many sellers struggling to keep items in stock.
For example, 80% Arms is so back-ordered on 80% Glock GS-9 frames that the company estimated that December orders would ship in July.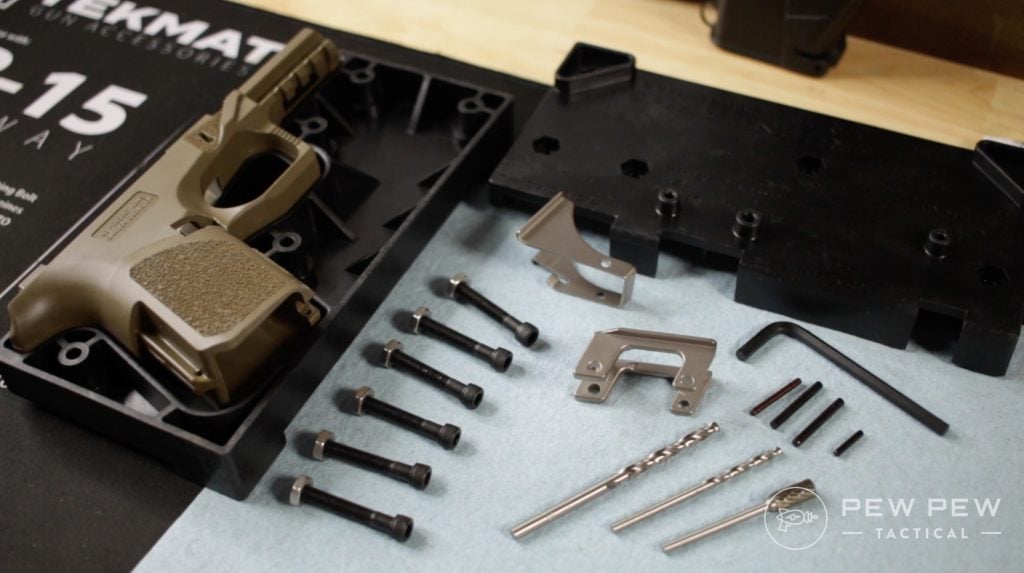 (You can read more about the spike and its causes here!)
It's important to understand that federal law regulates neither the manufacture nor the sale of every possible gun part.
Federal law regulates "firearms," which the law defines as "a weapon which will or is designed to or may be readily converted to expel a projectile by the action of an explosive."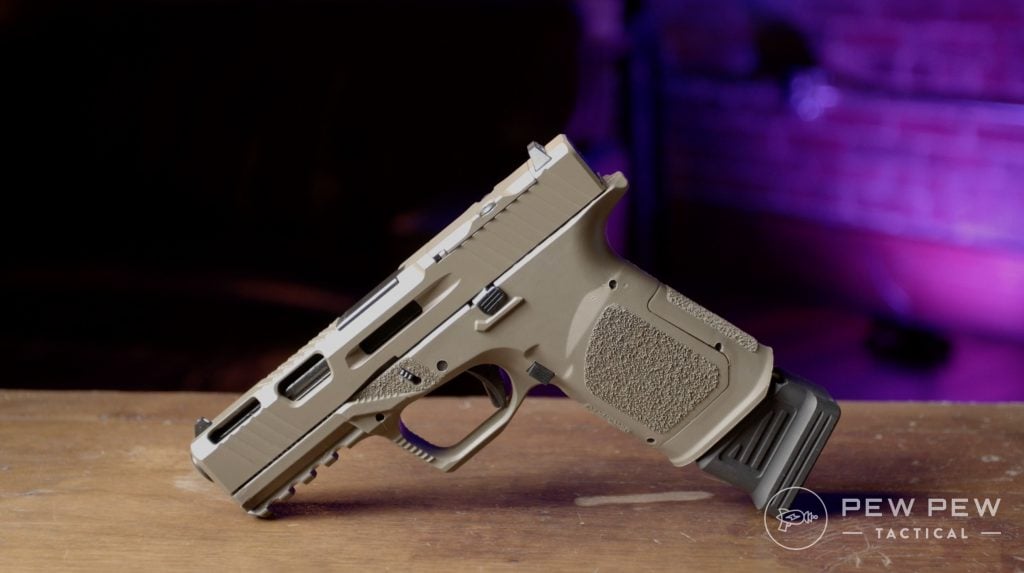 That definition includes the frame or receiver.
However, Congress never defined what a frame or a receiver was. The ATF did that.
And currently, the ATF is looking at redefining/broadening what they consider to be a receiver.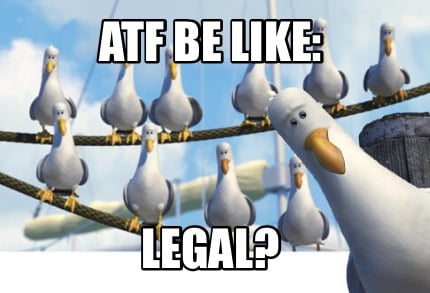 That means that just to buy an 80% receiver, you would undergo a background check and potentially a waiting period (depending on the state) before taking it home.
You can read up on that and more at our article outlining President Biden's Executive Actions.
69
at 80% Arms
Prices accurate at time of writing
Prices accurate at time of writing
I Was Gonna Make a Gun, But My Printer Jammed
In 2013, the trajectory of DIY gun-making changed monumentally.
Cody Wilson made the first 3D printed gun, then uploaded the schematics to his site, Defcad.com.
You've likely heard of the gun — The Liberator.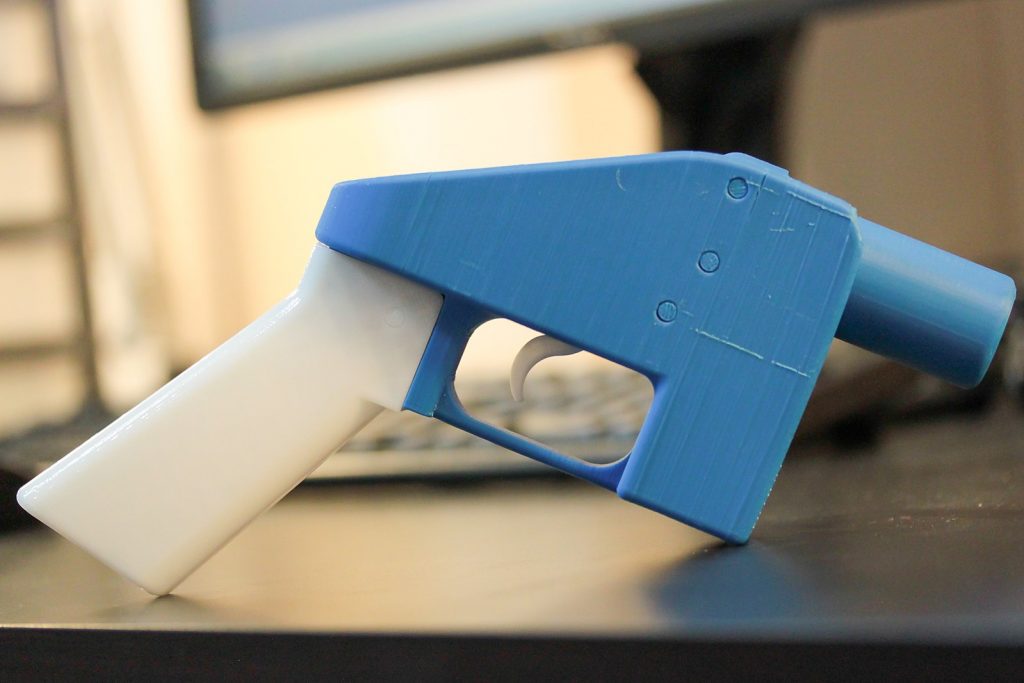 For the first time, someone didn't need intricate machining knowledge and access to special tools to manufacture their own gun.
Now, all you needed was a quality 3D printer and the appropriate files.
Everything had changed. And less than a week later, everything changed for Wilson as well.
How? With a letter from the U.S. State Department.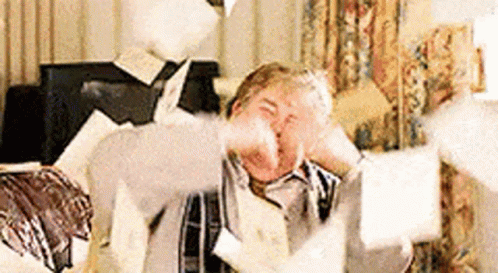 The State Department claimed Wilson violated international weapons export laws by enabling people in foreign countries (where the U.S. does not sell arms) to manufacture their own weapons.
Included within that letter was a cease-and-desist, requesting the immediate removal of Liberator files from his site.
"I thought my life was over," Wilson said.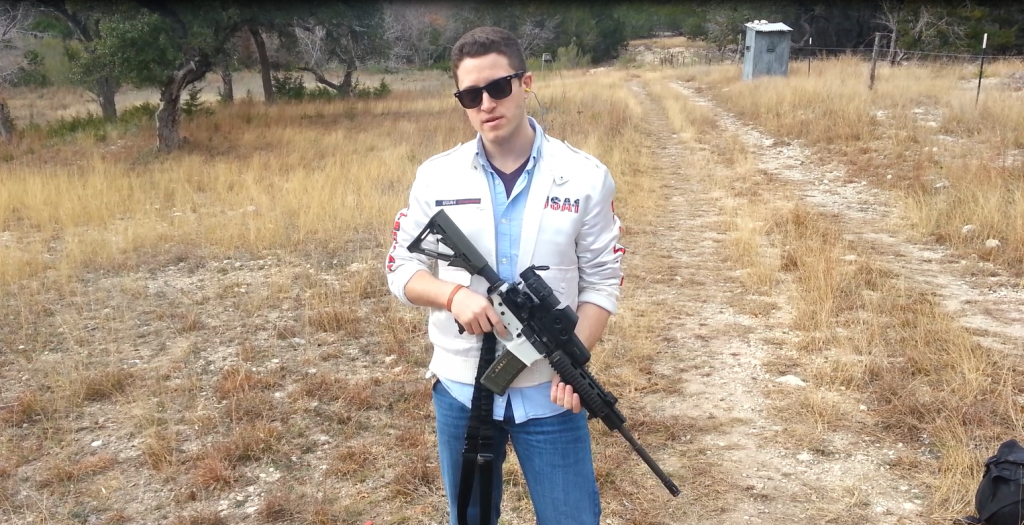 He noted that his lawyers told him that even though he had complied with the cease-and-desist he would likely still face millions of dollars in fines and years in prison.
Wilson hired new lawyers experienced in First and Second Amendment law as well as export control.
It was then that Defense Distributed — a non-profit group Wilson founded — and the Second Amendment Foundation filed a lawsuit against the U.S. State Department for violations of Wilson's First and Second Amendment rights.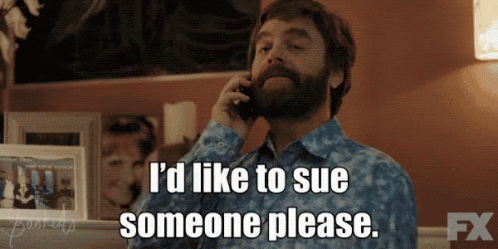 The lawsuit dragged on for years. But in April 2018, the State Department quietly suggested dismissing the case altogether and settling out of court with Wilson.
But despite the federal government stepping out of the case, state governments weren't keen to let 3D printed guns go.
On July 30, 2018, eight attorney generals filed a lawsuit to block the settlement, arguing that the Administrative Procedures Act had been violated.
Since Wilson stated he would release the files to his guns on August 1, 2018, after the settlement was publicly reached, the attorney generals moved to stop that from happening.
Wilson received the restraining order on July 31, as 13 other attorney generals joined the suit.
But it was too late.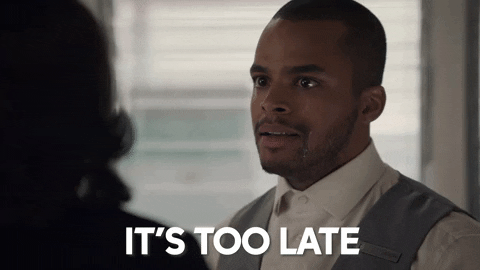 Wilson had released the files on July 27. They'd been downloaded 20,000 times before the restraining order reached his front door.
Since the presence of 3D-printed gun schematics online has exploded.
Aside from Defense Distributed — where one can readily download files to print an AR-15, AR-10, VZ-58, etc. — other sites have joined the fray as well.
GrabCAD and FossCAD offer hundreds of files of guns, from revolvers to semi-automatic rifles.
State Responses to 3D Printed Guns
Following the Defense Distributed case, California became the first state to outright ban ghost guns.
As of July 1, 2018, residents of the state had to apply to the state's Department of Justice for a serial number before making their own firearm.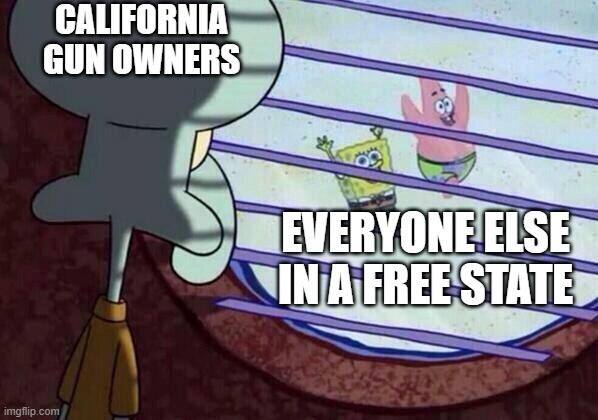 Other states went further.
Pennsylvania, New Jersey, in addition to the city of Los Angeles, removed access to Defense Distributed's website.
Conclusion
Right now, it looks as if 3D printing and 80% kits are where most DIY gunsmiths turn. They're the easiest and most cost/time-effective option.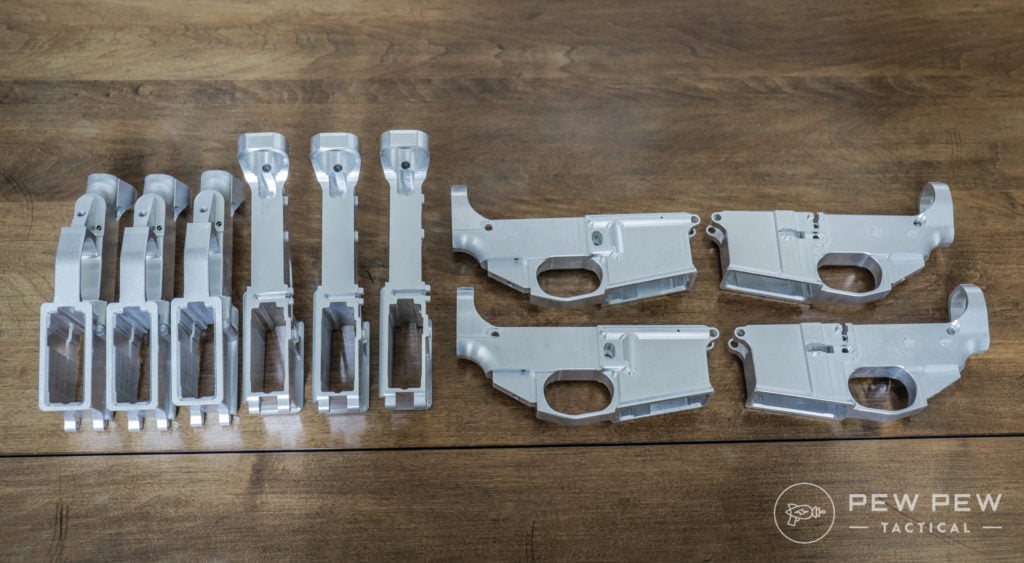 The possibilities for 3D printed guns are only growing with time, and there's the very real chance that the entirety of U.S. archived gun data (permitted for public use) could be released in the future.
As a result, homemade guns are here to stay…carrying on the tradition of American gun making.
What are your thoughts on homemade guns? Let us know in the comments below! Ready to make your own gun? Read up on the Best 80% Lower Receivers & Jigs.