One of the more famous scenes from the Terminator series is the gun store where Arnold gets his AR-180, SPAS-12, and of course, the famed long slide, laser-equipped 1911.
When asked if he needs anything else, the Terminator responds…"Phased plasma rifle in the 40-watt range."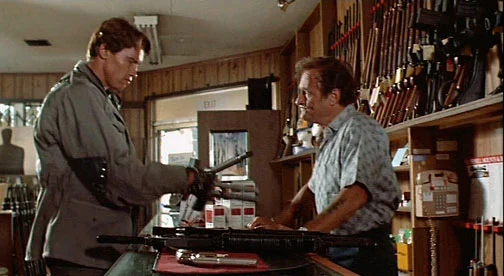 The gun store sadly doesn't have one, but the Terminator does get a killer deal on his guns.
Have you ever wondered what the old 40-watt plasma rifle looks like? Well, you shouldn't because we do see one, and it is wielded by our hero Kyle Reese. 
In the future war scenes that paint a grim reality for the humans, we see some of their plasma weapons and armaments. Reese notably carries one during these scenes.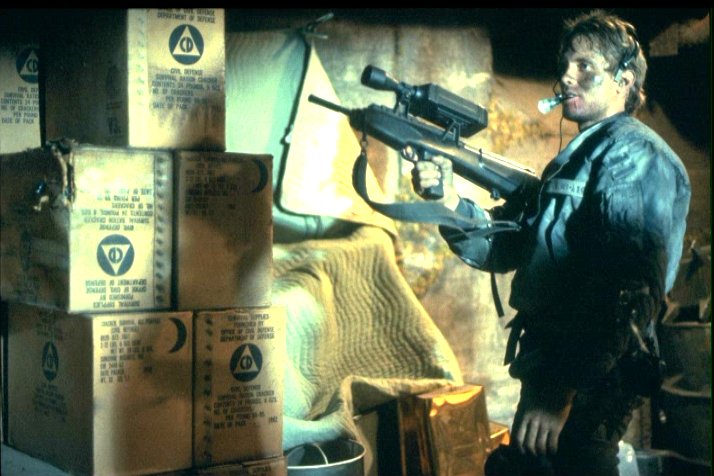 The futuristic rifle isn't something just made in Hollywood, though. In fact, it's a largely unmodified Valmet M82A. 
The Valmet was a bullpup platform, and bullpups always have an interesting place in science fiction. As someone once said, "Bullpups are the rifle of the future…and they always will be." 
The Valmet M82
The Finnish have a fairly fascinating history with some awesome weapons like the K31, the KP-31 Suomi submachine gun, and even their adoption of the AK, the RK 62.

I'm not a Finnish weapon expert, but I can tell you they had at least one stinker, and it was the Valmet M82.
Production started in 1978 and ended in 1986 with only about 2,000 made and most being in 5.56. There was also a 7.62x39mm model produced. These were mostly made for export, but Finnish Paratroopers trialed the rifle and found it unsatisfactory. 
The M82 was essentially a bullpupped variant of the RK 62 76. Bullpup AKs aren't new, and they've never been great. The ergonomics of an AK are not made for use in a bullpup rifle. 

There has never been a better example of just because you can doesn't mean you should than AK bullpups.
First, the charging handle is right by your face. Other bullpups like the AUG push the charging handle forward, placing it above the barrel for an easy reach. Trying to charge the M82 with it shouldered and aimed would be very difficult.
The magazine release is admittedly ambidextrous but still a little odd since it's not modified from the AK design.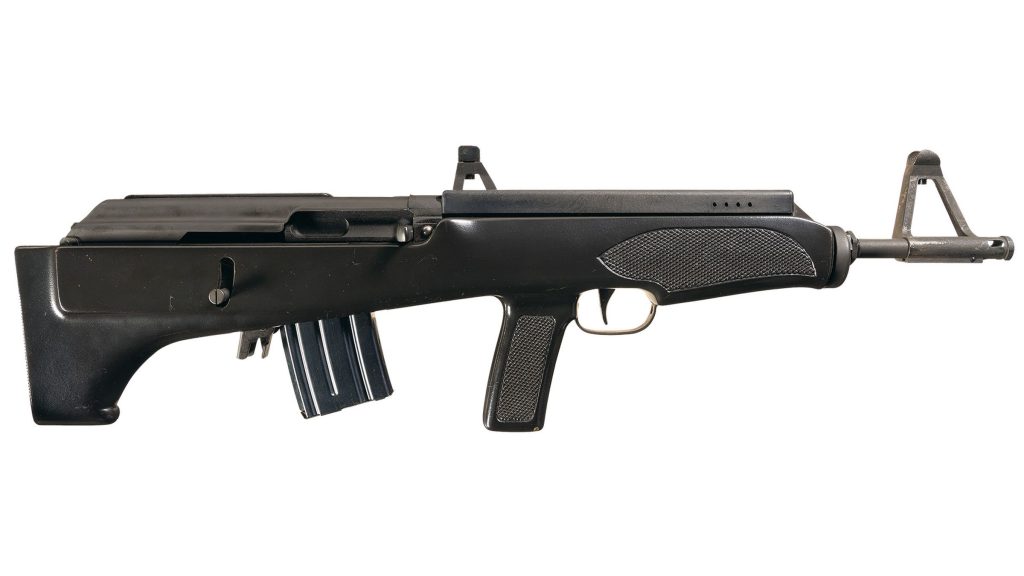 This bullpup style would make it tough to use magazines beyond thirty rounds with the gun because removing a magazine and loading a magazine requires that rock in motion, and the pistol grip would likely be in the way. 
The safety goes from an AK knob to some large circular tab. I'm sure all of us have dealt with a sticky AK safety. Now imagine your leverage is limited to a tiny knob.
The sights are also terrible and offset to the right. This makes the windage only accurate at the range the gun is zeroed. Overall it's probably one of the most unfriendly guns for left-handed shooters.
The Valmet M82 was also found to be unreliable and poorly balanced. Converting standard platforms to bullpups is fairly difficult and not something that's easy to accomplish well.
As a Plasma Rifle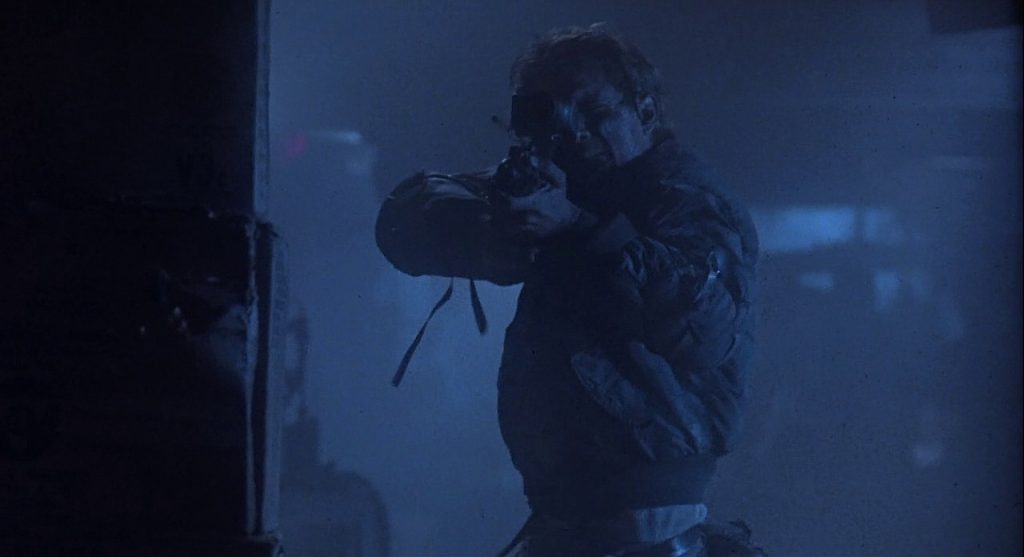 Kyle Reese clearly doesn't have too many problems with his Westinghouse M-25 Plasma rifle. Across the top sits a scope that's actually a combination of camera parts.
We later see the screen lit up like some futuristic HUD display as he examines an HK Drone. (HK as in Hunter Killer, not Heckler and Koch.)
This fire doesn't shoot bullets but plasma. Reese makes a comment that he doesn't think he can kill a terminator with 'these weapons,' referring to normal ballistic guns. It's not hard to imagine future weapons working better against future threats.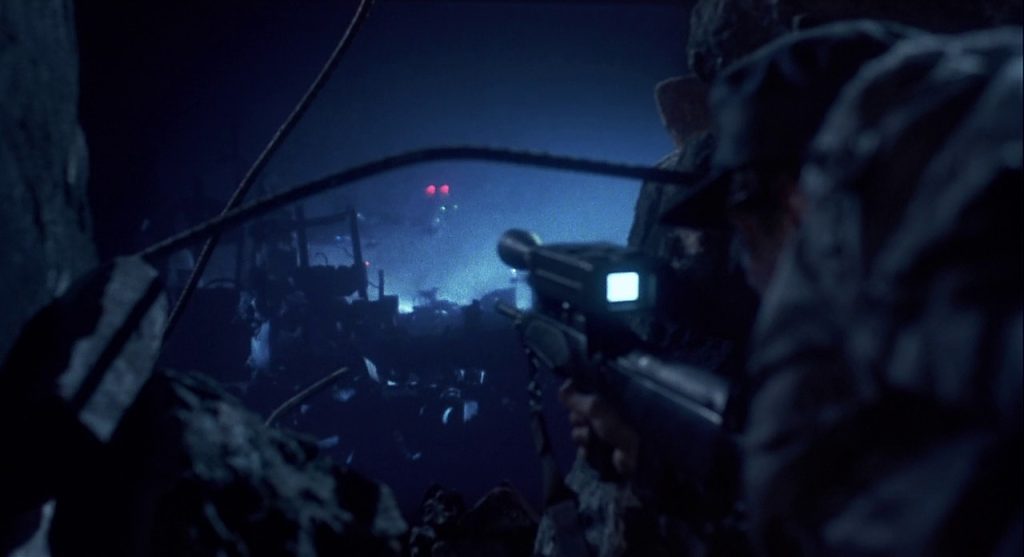 Reese only shoots his plasma rifle a few times, and we only see him miss against a Terminator, so who knows how efficient his rifle was at killing them? Maybe his scope wasn't zeroed?
We do see him actually aim at the Terminator, but he doesn't land a shot at the behemoth. Maybe the scope was offset like the Valmet sights and zeroed for 50 yards?
Either way, I hope the Valmet is a better plasma rifle than a real rifle. 
What do you think of Reese's Plasma Rifle? Let us know in the comments below. For more Guns of Pop Culture, check out our Fun Category.