After much waiting and speculation, Glock has finally released two members of their newest generation of Safe Action Pistols, the Gen 5 Glock 17, and the Gen 5 Glock 19.  Expect a full write up over the weekend, but for now, take a look at this beauty courtesy of some leaked pictures that TFB and Primary and Secondary got their hands on.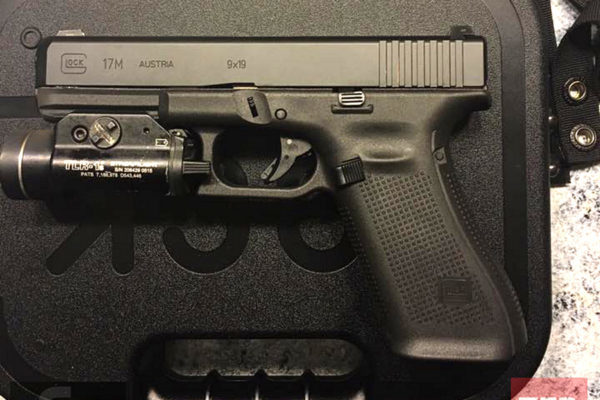 So, what exactly is different?
Well, to start with, Glock finally did away with those annoying finger grooves that so vexed shooters with anything other than average sized hands.  Now, you have a straight grip, without all the extra finger grooves.
This should, in theory, help you get positioned on the gun faster, and with a more natural grip that will shave seconds off your draw time, whether in a competition scenario or defensive situation.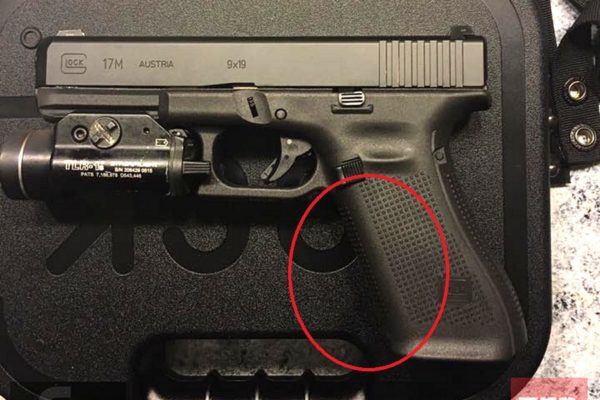 Next, you might notice that there's a bit more bevel along the muzzle area…this should keep less of the gun in contact with a holster during your draw, which should cut down on holster wear, as well as improve your draw that little bit more.  It also helps to alleviate that "plastic brick" look a little bit, which is a very good thing in my opinion.
Finally, you'll see a flared magwell down there at the bottom.  While it's not flared quite to normal competition standards, it'll certainly help add speed and consistency to your reloads by giving you a bigger target to aim at.  This is especially good in high-pressure situations.
Our Take
All in all, I like where Glock is headed.  They've added some nice features that many Glock aficionados have been craving, even if they left out a few oft-requested features here and there (cough, no front slide serations, cough).  I'm pretty happy with it, and I'm excited to get my hands on one to see if the gun runs as well as the "Perfection" tagline suggests.