What's the most fun part about firing a gun?

For some people, it's the challenge of shooting fast, straight and perfecting the manual of arms of a firearm.  For others, it's the pleasure of turning money into noise, and if you like turning money into noise then boy oh boy…have we got something for you.

It's called Tannerite, and it's a (mostly) legal explosive you can buy in almost any gun store in the United States.  You've likely seen Youtube videos or 'reality' tv shows where someone with a gun shoots a target and it goes boom.  That's Tannerite.

How does it work?  How much does it cost?  What does mostly legal mean?  
All good questions, and all questions we'll be answering today as we go over everything you could ever need (or want) to know about Tannerite.
Table of Contents
Loading...
What is Tannerite?
Tannerite is a binary explosive (there's two parts to it) that detonates whenever something with a velocity at or over 2000 feet per second strikes it.  
Once it's struck it detonates and explodes in a cloud of dust and fury.  Fortunately, it is also extremely stable and will not explode if struck with something heavy, or if it gets dropped, tossed, or abused.
It cannot be detonated via electric charge, or by a Looney-Tunes-syle lit fuse.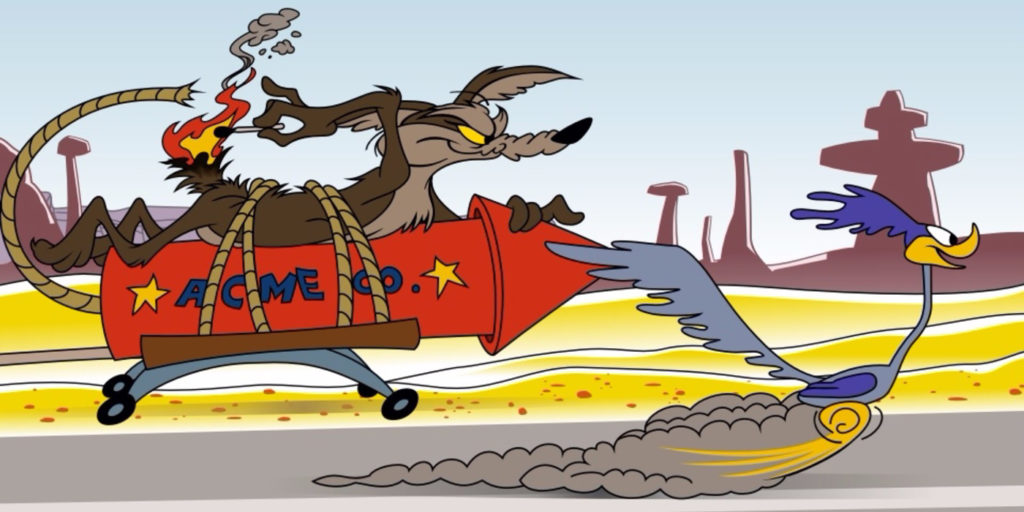 Also, Tannerite is actually not the most accurate name.  Technically Tannerite is a brand name of binary explosive.  There's more now like Sonic Boom & SureShot.
Tannerite is the biggest, and the most successful company producing binary explosives, and when the idea became popular the name Tannerite just stuck.  These days Tannerite is often a universal name for any commercial binary explosive.
Kinda like how all cotton swabs get called Q-Tips and all facial tissues get called Kleenex. 

Technically when you buy Tannerite you aren't buying an explosive of any kind.  You are actually, technically, buying two compounds that are separated at purchase.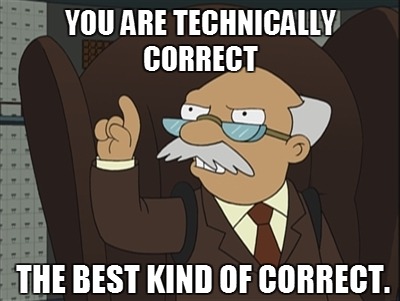 The separate compounds are often bagged separately.  Tannerite does not legally become an explosive until the two powders are mixed.  This is important a bit later.
The powders are a combination of oxidizers and a fuel.  Most commonly, the fuel is aluminum powder and the oxidizers are ammonium nitrate and ammonium perchlorate.
How Does it Work?
It's simple, you mix the solution, set it out an appropriately safe distance away,  (we'll discuss  safe distances later), and then shoot it with a rifle that can achieve over 2,000 feet per second.
When the round strikes the Tannerite it will explode.  It's pretty simple.  Most common rifle rounds will ignite the powder, including 5.56, 243, 308, 7.62 x 39, and 270…basically any high-velocity round.  In fact, 2,000 fps is fairly sluggish by some rifle standards.
Note: Check out our rifle caliber guide for more information.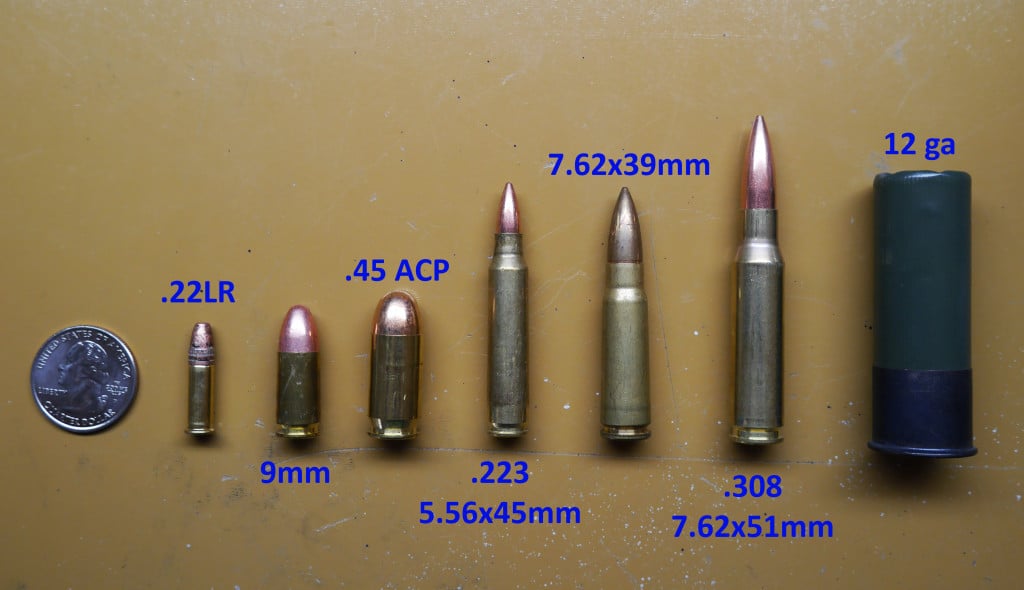 There is one handgun round, the 22 TCM, that has the capability to ignite it when fired from a pistol.  Some 22 TCM rounds can reach up to 2100 feet per second.  
Shotgun rounds, sadly,  are a total no go with this stuff, as are most other conventional handgun rounds.

Rimfire Binary Explosives
There are also rimfire binary explosives, most notably the White Lightning brand.  Why these are so sensitive is somewhat unclear, but it's not Tannerite as we know it.
There isn't a lot of information out there, but it's much more sensitive and can start fires if shot in a dry area.  It will also burn rapidly if set on fire.
However, it is safe to handle and won't explode when dropped or anything crazy like that.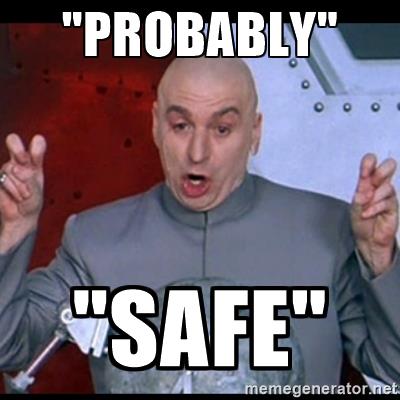 It does seem to be about twice the price of Tannerite and about twice the power too.  So plan accordingly.  
Legalities
How is this all legal?  It seems insane that explosives like this aren't really regulated.  However, according to federal law and the ATF,
"Persons manufacturing explosives for their own personal, non-business use only (e.g., personal target practice) are not required to have a Federal explosives license or permit"
Don't we live in a helluva great country?  USA! USA! USA!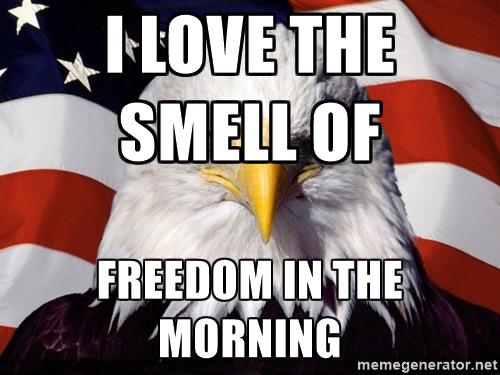 The two compounds separately are not considered explosives by themselves, so they can be sold without any need for a Federal Explosives license.  When you mix the two compounds you are manufacturing explosives for personal use…which means you can't sell it or use it to make money.
Using binary explosives for business use is not illegal, but you will need a Federal explosives license or permit.  This has come up more than once in the media.
Binary explosives have been used in the past to remove stumps, and clear land in rural communities but doing so for cash is illegal without a Federal Explosives license or permit, and could result in a hefty fine, or even jail time.  So don't do that. 


There is also some minor discourse online on the subject of using binary explosives in Youtube videos that are monetized.  This all started when the ATF raided popular Youtuber FPSRussia's ranch, and an ATF Spokesman stated, "The claim is that he was using explosives and getting paid for it via YouTube."
However, no charges were ever pressed and the Sheriff of Franklin County, where FPS Russia resides, said the raid was in connection to the murder of FPS Russia's business partner…which is a whole other thing. 

Other channels have monetized videos of them shooting Tannerite and the issue hasn't reared its head in any public way.  All that having been said, if you want to start a Youtube channel with Tannerite, I'd consult a lawyer savvy on explosives law.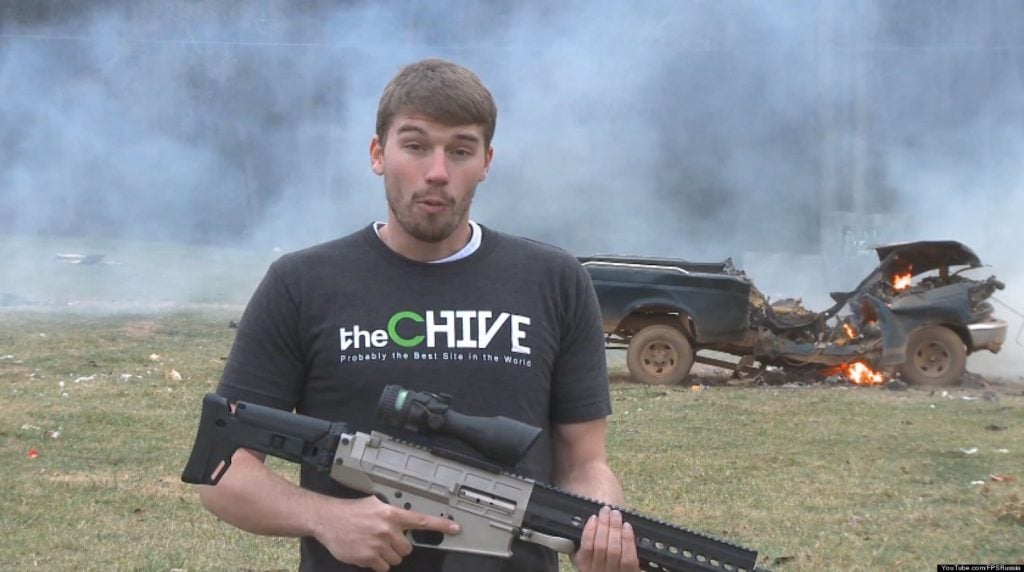 When dealing with explosives, as with many things, when in doubt, lawyer up.
Transportation of Tannerite
So remember how it's not an explosive until it's mixed?  That makes transporting Tannerite a breeze.
So when I go to my favorite gun store, purchase some Tannerite and take it around town I'm good to go.  However, the moment I mix it, traveling becomes a major no-no.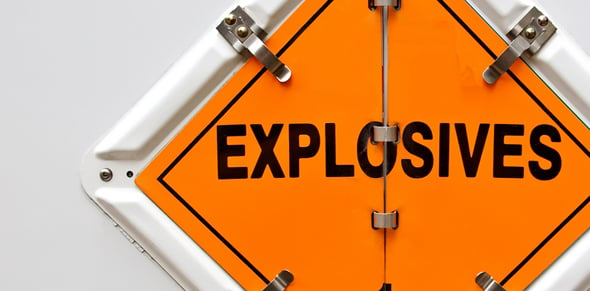 The Safe Explosives Act (kind of an oxymoron) prohibits anyone who isn't licensed or permitted by the Federal government, from transporting explosives.  Also, you can't ship them as a mixture either, just thought I'd toss that in there.  Once the explosives are mixed they need to be used immediately.

State and Federal Legalities of Tannerite
Remember this is only federally legal.  Your state may have its own restrictions and its own laws regarding possessing, mixing and using binary explosives.
I know California requires licensing for example.  If you attempt to make or buy binary explosives know your state laws.  You've been warned.  
We are 100% not responsible for anything you do with any of this information.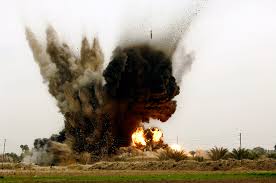 Don't Mess with the Law
Instagram sensation and professional poker player Dan Bilzerian ran into some legal trouble for making and using Tannerite on public lands.  While the exact details are hard to sniff out he may have been violating state laws about the use of binary targets on public lands, or potentially transporting pre-mixed Tannerite.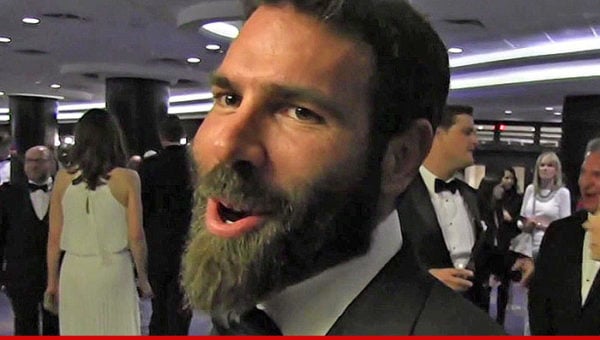 He got lucky with only a 10,000 dollar fine and he had to create a safety PSA.  He could have been facing up to 6 years in prison.
It's an explosive, so yes it's very dangerous.  It's also toxic so don't leave it around kids, dogs, or anything/one you don't trust to not eat it.  People have died because of idiots with Tannerite, and idiots have lost limbs due to Tannerite.
If you fear you may be unable to safely use explosives I'll give you a pro tip, "Don't play with explosives."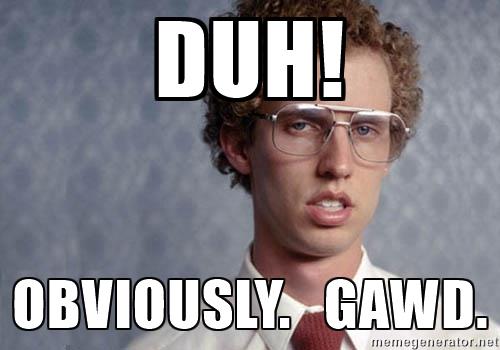 First off to safely use Tannerite never try to blow up something that could create dangerous shrapnel.  This means no lawnmowers, no washing machines, glass, cars, or generally anything that will cause dangerous fragmentation.
If you want something fun to blow up, stick to watermelons, Easter eggs full of chalk, and piles of dirt.  Nothing that could potentially send dangerous shrapnel into you, or anything else important. 

A general rule of thumb for Tannerite is to place any target ¼ pound and up at least a 100 yards away.  Any targets larger than a pound needs to be set at least 200 yards away.
You should really never go over two pounds per target.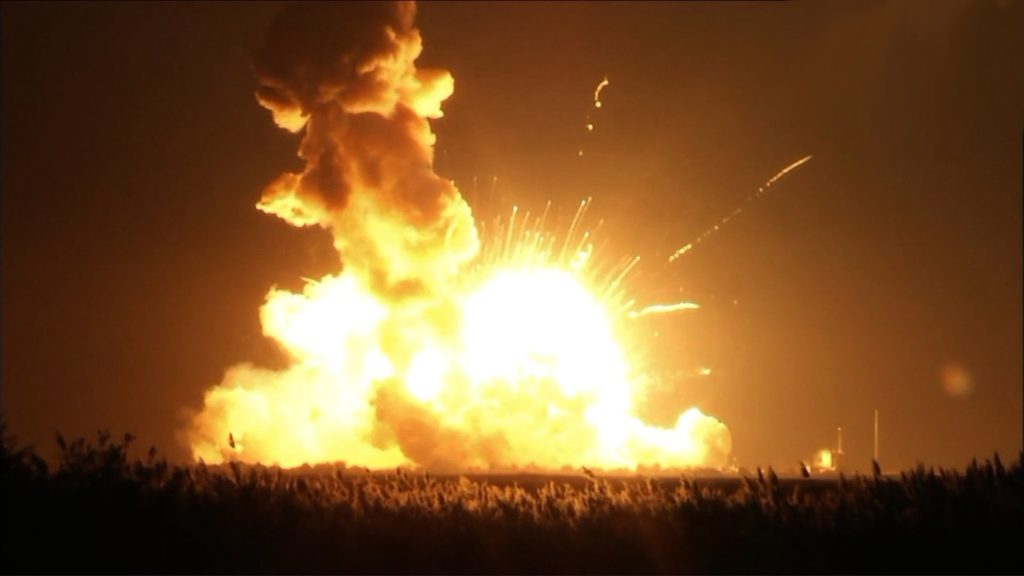 Also never use these targets in an area with a high fire danger level.  They can and have started brush fires.
You don't want to be responsible for a massive brush on your range, or potentially public land.  

Since you are shooting it you should already be wearing ear and eye protection…you do always wear proper eye and ear protection, right?
Where it's Banned
Because of brush fires throughout the west, the Forest Service has banned the use of exploding targets on all USFS lands in the Rocky Mountain region.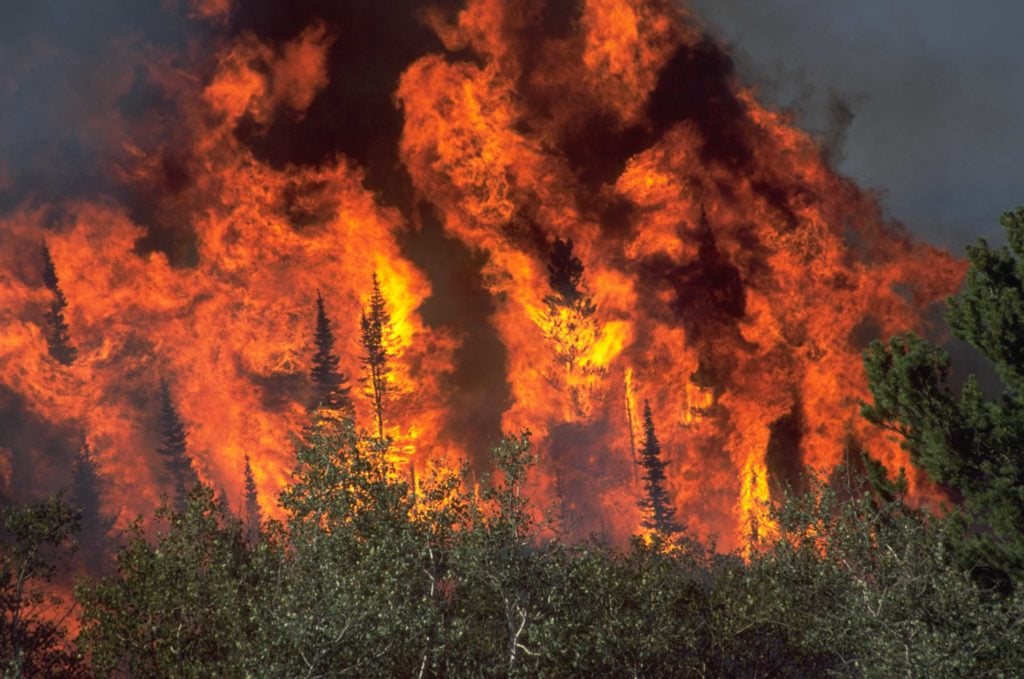 The Forest service also bans the use of Tannerite in Washington, Oregon, and Montana.  The Bureau of Land Management is also banning Tannerite on almost every public range in the Western US. Before shooting on public land ensure its permitted and legal to do so.

What Exactly is the Point of Tannerite?
Is there a real purpose to Tannerite?  The only serious purpose I can for the everyday shooter is for long range shooting.
Tannerite explodes when hit, so when rocking larger caliber long range rounds like .338 Lapua and 50 BMG,  hitting Tannerite lets you know you hit your target.
Then again, one of the great things about America is you don't have to have a real reason to want something.  We went to the moon because we could, and to thumb our noses at the Communists…Tannerite fills much the same role.
Tannerite is just one of those things that's fun to shoot, fun to have, and adds a little boom to your range time.

Outside of the safety considerations remember you are playing with an explosive material.  It's absurdly loud, creates a cloud of smoke, and can make the ground shake.
With that in mind remember to be nice to your neighbors if you are on private land.  Maybe let them know you are gonna be blowing stuff up.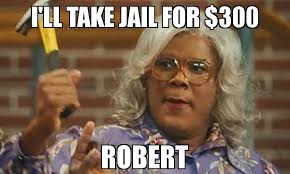 This could help avoid calls to the police.  If you are hitting a public range that allows the use of Tannerite remember to be safe with other shooters and clean up your mess.  
Tannerite can displace lots of gravel, dirt, sand, and generally create a problem.  Be polite, and clean up.  The best way to get a range shut down…or to be asked to never come back…is to be that guy.
You know the one.  He's usually the one standing behind you at the range, asking if he can shoot your gun, and bragging about that one time he rang the gong at 1000 yards with his Ruger 10/22.  Yeah, he's also the type to bring way too much boom to the range.  Don't be that person.  You're better than that.
Here comes the Boom
Tannerite is a good way to spice up a boring range day.  After a solid day of training and target practice, it can be good to unwind and blow something up.  Just remember to stay legal, stay safe, and have fun with it.
Bonus: Here's a video of professionals doing something you super, duper should never do…blowing up a Ford Bronco with 30lbs of Tannerite. Enjoy! (and don't try this at home)
Have you ever used Tannerite? Got any (safe) tips for fun things to do with it? Let us know in the comments! And heck out more of our favorite guns & gear in Editor's Picks.