Life is full of surprising twists and turns, but I never thought a trip to Mallorca would shift my perspective on European gun culture.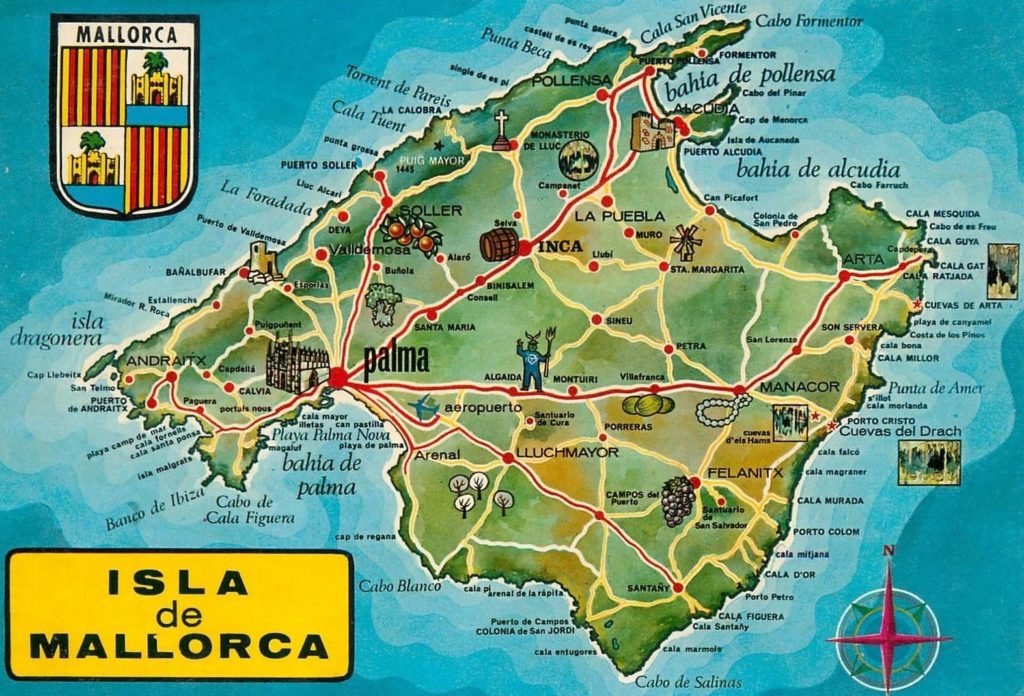 But first, a little background:
Mallorca is a Spanish island paradise nestled between the Balearic and Mediterranean Seas.
Its gorgeous beaches, enviable weather, and incredible historical sites have turned this cosmopolitan island—which takes about an hour to drive across—into a popular (and reluctant) tourist destination.
Sounds like heaven, right?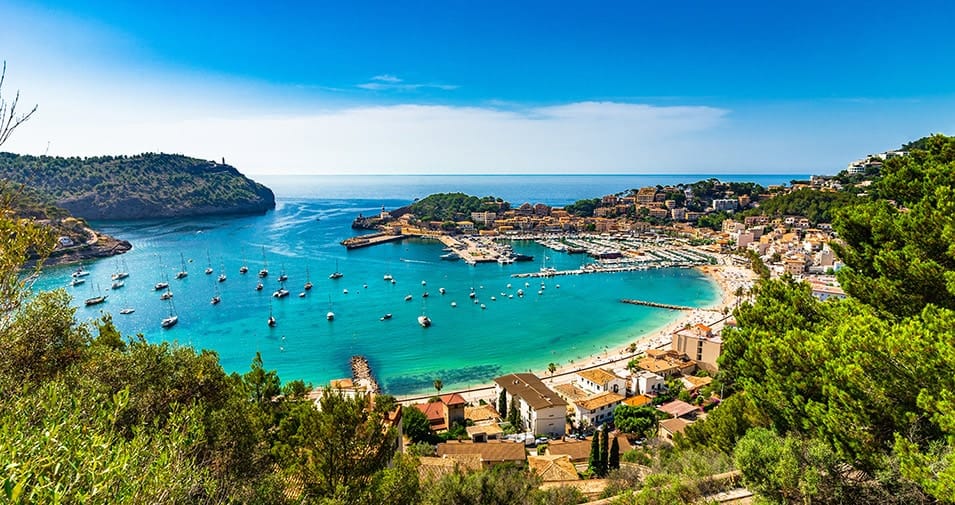 Mallorca is small, about the same size as the two counties that anchor my home region of Northwest Arkansas.
But while NWA probably has more shooting ranges than it does coffee shops—including one that's both—Mallorcans are served by a single shooting club: Club de Tiro Olímpico Mallorca.
This Arkansas boy suffered a serious case of gun culture shock at the Club de Tiro Olímpico Mallorca.
I had already moved to Spain, but I was woefully unprepared for Europe's gun laws, so I ended up looking like a stereotypical American tourist.
Needless to say, when it comes to guns, there are big differences between the US and Europe.
Navigating these differences has been a winding mountain road, but through this journey, I've learned that Americans have several misconceptions about European gun laws and culture, and vice versa.
But we're all gun lovers here, so let's learn from my mistakes and break down some barriers!
Today, we're going to build a small intercultural bridge by examining Europe's gun laws and the European Firearms Directive, the twisty process for getting a Spanish firearms license (help), and the common stereotypes that perpetuate cultural misunderstandings.
Table of Contents
Loading...
A Quick Overview Of European Gun Laws
The European Union (EU) is a collection of 27 sovereign countries that stand united by a shared market and a standardized system of laws.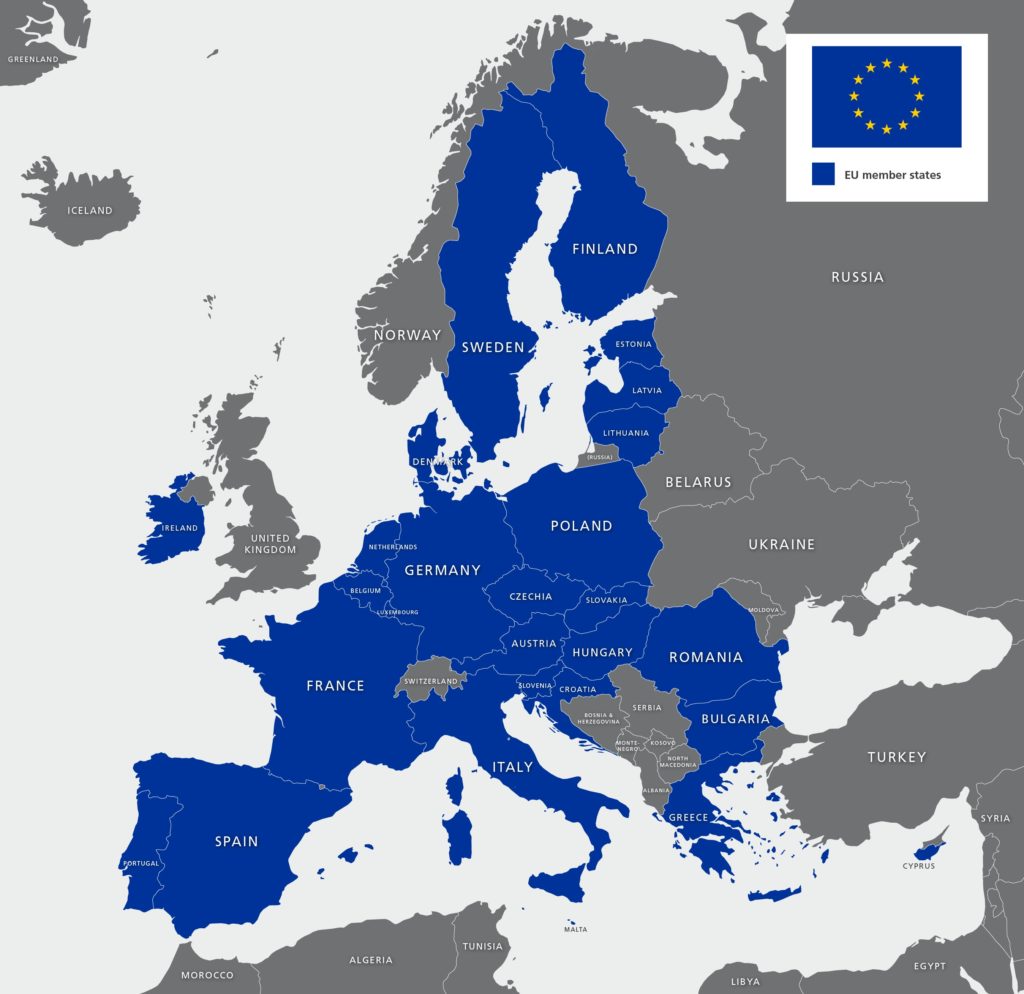 But what does this mean for our gun-toting European comrades?
Gun laws and regulations tend to vary between the EU member states, but the acquisition and possession of firearms is ultimately dictated by the European Firearms Directive.
Individual countries have the right to adopt more aggressive laws, but they can't scale back beyond the limits of this directive.
Per this piece of legislation, guns are divided into three categories, each with their own specific legal stipulations.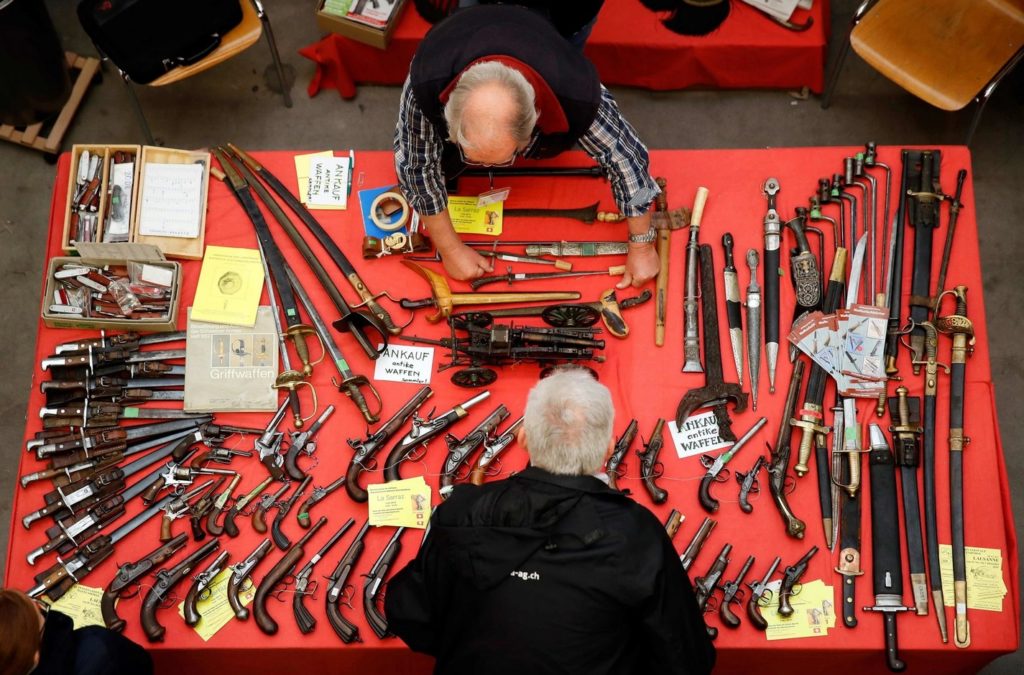 Category A: Prohibited Firearms
This category includes automatic firearms, explosive missiles, and launchers like mortars and RPGs.
It also encompasses penetrating rounds and guns disguised as other objects.
With rare exceptions, guns in this category are completely illegal.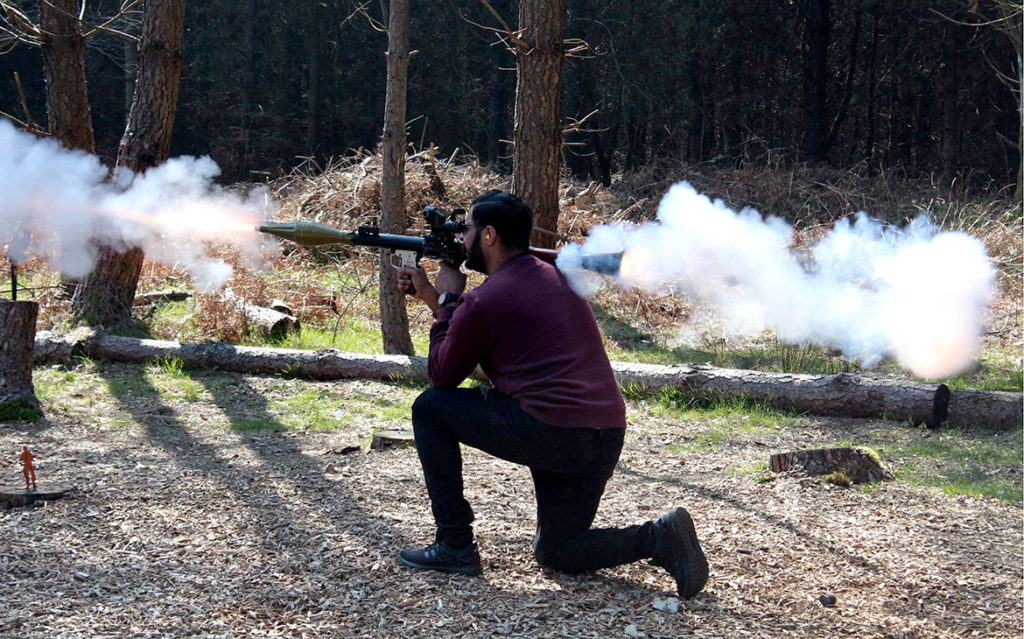 In 2016, the EU also decided to ban certain types of semiautomatic weapons, specifically ones with high-capacity magazines (more than 10 for long guns and more than 20 for handguns) and any firearms converted from automatic weapons.
Category B: Firearms Requiring A License
This category includes firearms that serve a practical purpose.
I won't bore you with a long list of legalese. Just know that it contains all of the semiautomatic rifles and handguns not prohibited in Category A.
Firearms Requiring Registration
This is the category for antique guns, smooth bore rifles, and other collector's items.
It also includes prop guns that only fire blanks or pyrotechnics and are used by theater or film companies.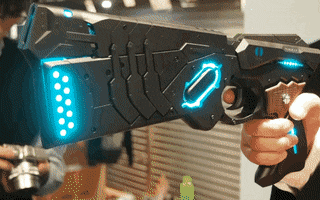 Concealed & Open Carry
Concealed carry basically doesn't exist in Europe, with the two exceptions being Estonia and the Czech Republic.
A few countries like Poland and Hungary issue concealed carry permits, but only in special situations.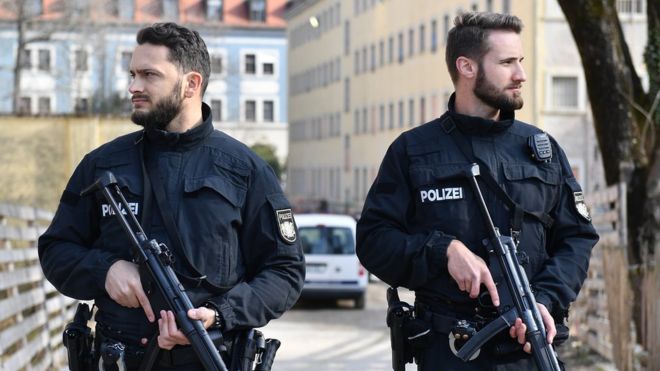 There is some amount of open carry, mainly for security guards or those who transport money.
Of course, hunters can open carry, too, but specific laws determine where it's legal and often requires that the firearm not be loaded during transit.
I've never seen anyone besides police and military open carrying.
Where Does That Leave Me?
After some lovely but accidental detours, I finally found the Club de Tiro Olímpico Mallorca hidden in the olive orchards of the Tramuntana foothills.
And yes, it looks just as scenic as it sounds.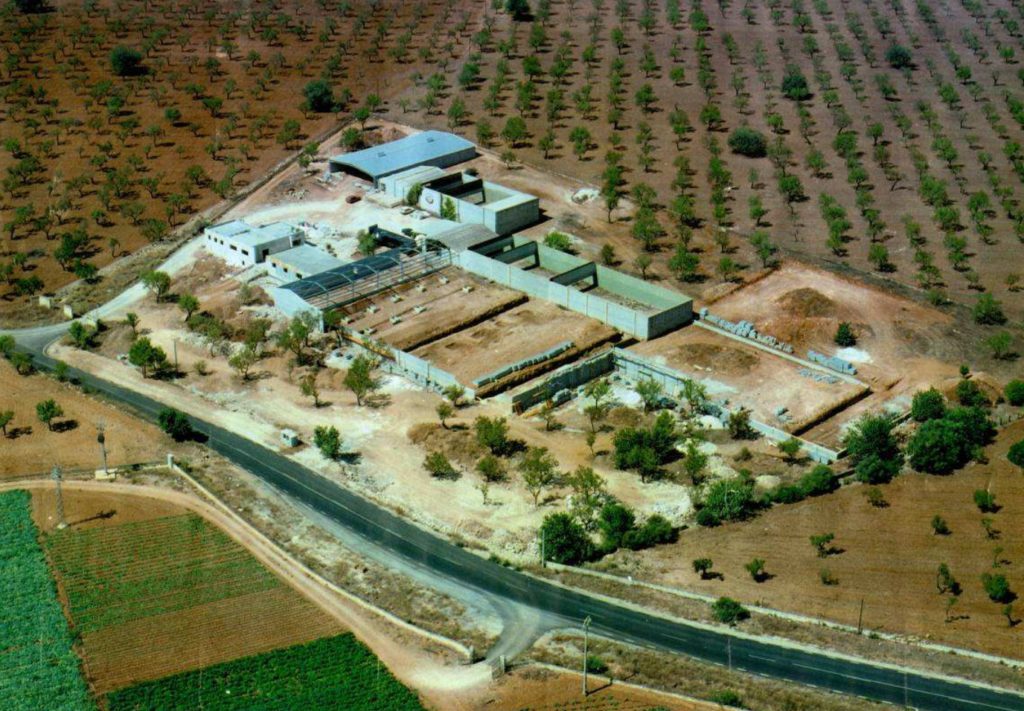 My only complaint about this excursion is that I didn't actually get to shoot anything.
And yes, it was definitely my bad. I should have done a little more research in advance.
Live and learn, as they say.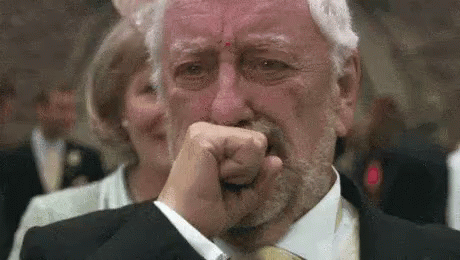 The wonderful and patient woman manning the front desk at the Club de Tiro Olímpico Mallorca kindly explained that I needed to complete a complicated licensing process before shooting a gun at the club.
I would need to take a class and pass an exam just to shoot air-powered practice rifles. And getting the license to shoot "armas de fuego" is a year-long ordeal.

"Of course," she said, "If you have your shooting license from your home country, you may be able to skip some of the steps."
She tried so hard to help me, guys!
But she didn't mean a concealed carry permit. We were talking about rifles. Even though I'd been shooting for decades, no such license exists in Arkansas. I had nothing to show her.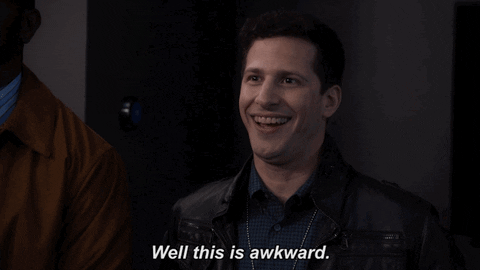 So, I need a license.
Unfortunately, that can be easier said than done. While the licensing process varies from country to country, most of them, including Spain, follow a general pattern.
Getting A License in Europe
A written exam is the first step to getting a license in Europe.
These tests are offered a few times a year in Spain, and I'm waiting for the next one right now.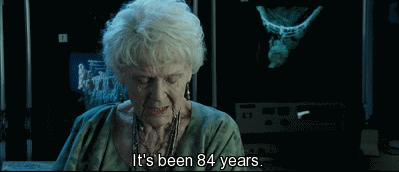 Once I've passed this exam, I'll receive something like a learner's permit, which allows me to register at my local gun club to start practicing with air rifles.
I've already had a chance to play with these rifles (shhh), and while I initially expected a fancy airsoft gun, they're actually much closer to a standard firearm.
On that note, if you have questions about air rifles, segue over to the 5 Best Air Rifles for Plinking & Hunting. Spoiler: the Gamo Whisper Fusion Mach 1 Air Rifle topped our list!
Best Starter Air Rifle
234
at Amazon
Prices accurate at time of writing
Prices accurate at time of writing
The recoil from the nitro-piston action is considerable, and it surprised me enough that I felt like a total beginner.
Still, the main point is to learn the basics of holding and firing a gun, so for an American who's been shooting since he was a child, the idea of practicing this way for a year can be a little discouraging.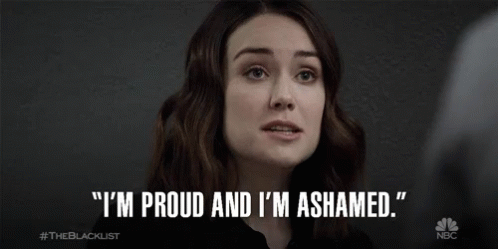 During this time, I'll also need to visit a doctor to get a certificate that proves I'm mentally and physically fit to use a firearm–I am.
Want to know something interesting? There are medical practices all around Spain that are more or less devoted to this.
Next, I need to pass a background check to verify that I'm not a convicted criminal–I am not.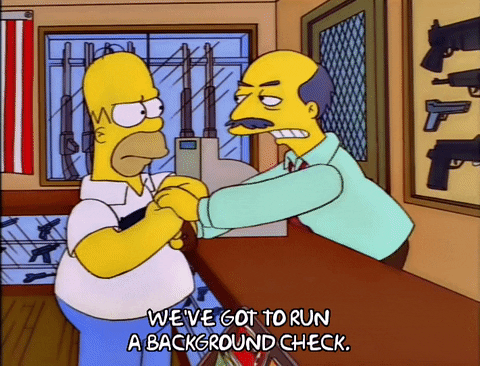 After a year of practicing, I'll be able to take the practical exam. Passing this exam is the final step to getting my license.
This firearms license, along with a lot of registration paperwork, is necessary for purchasing a gun in Spain.
Fortunately, buying a firearm in and of itself is actually pretty easy.
There may not be as many dedicated gun stores like you would find in Texas, but hunting supply stores and even malls sell rifles and shotguns.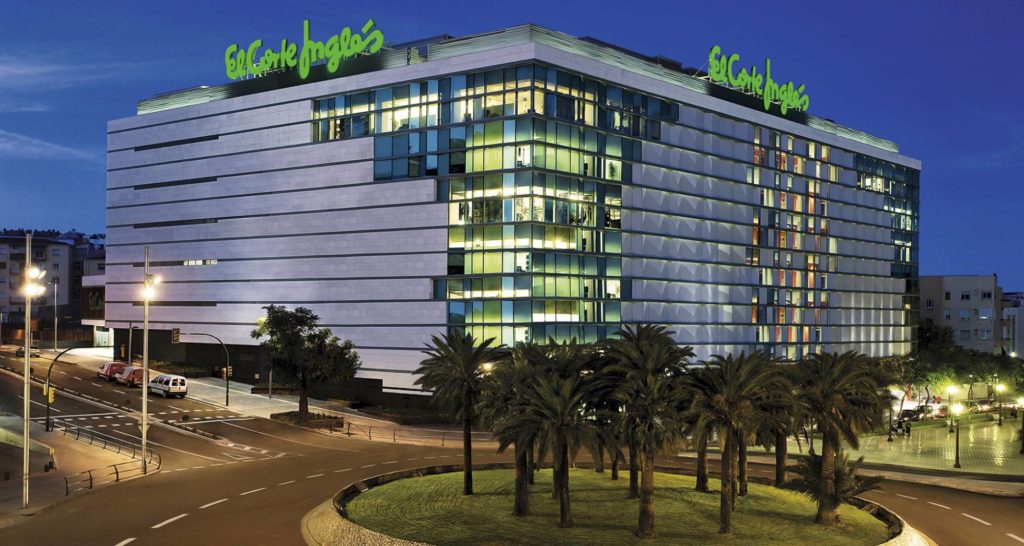 For example, I was shocked to see the gun case on the top floor of El Corte Inglés (think Spanish J.C. Penney), just like in a sporting goods store back home. But we'll tackle misconceptions later.
With a license, you can also theoretically purchase a firearm online or from individuals, though different regulations and a lack of demand can sometimes make this impractical.
Intro To European Gun Culture
At this point, you might be asking yourself, "If the licensing and registration process is the main legal difference between the US and Europe, why don't more Europeans have guns?"
The answer to that question is multifaceted.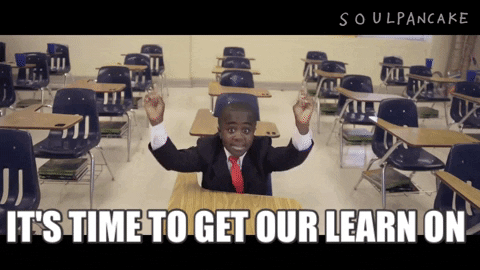 Where do all the Westerns take place? They might be filmed in Italy, but it's the American West that's famous for the quick-drawing cowboy.
To be blunt, guns just aren't a big part of the European mindset or experience—especially when compared to the gun culture that thrives in the United States.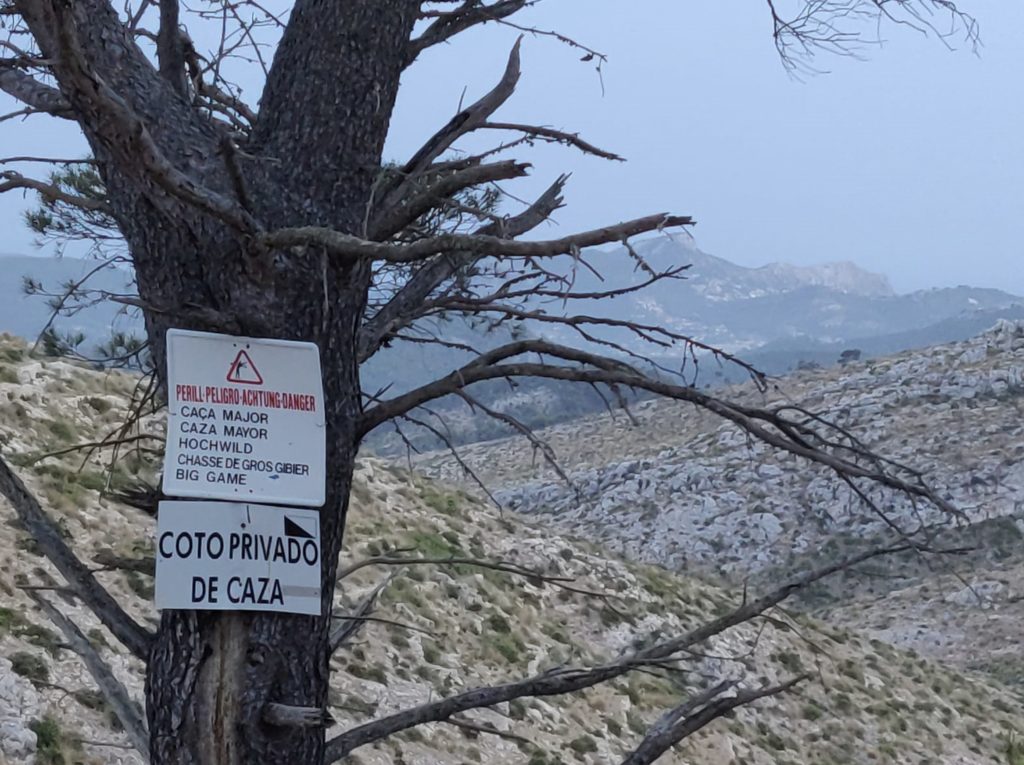 For example, except for some tribes in northern Scandinavia, I've never heard of a European subsistence hunting.
This doesn't mean that Europeans don't hunt. In fact, a Spanish friend of mine is an avid hunter, and his Mallorcan summer home is lavishly adorned with taxidermied goat bucks.
However, the ratio of game, especially large game, is much lower. Hunting is mostly just a hobby, and a much more confined one.
My friend regularly travels to Romania, Africa, and even the US to chase caza mayor.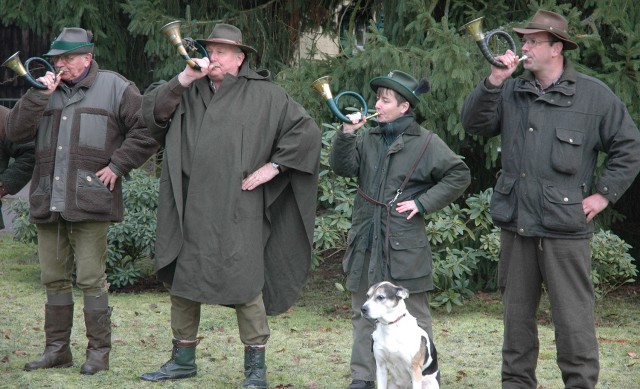 No matter what sport or hobby you choose to tackle—plinking, self-defense, hunting, gun collecting, etc.—firearms just don't play a significant role in European life.
It's been quite the culture shock for a guy from Arkansas.
I've asked around, but most Europeans have zero experience with firearms and don't even think they're legal in their country. My contacts in the French and Spanish militaries confirmed this.
"Most French are cool-to-lukewarm on manual firearms," said a good friend and former legionnaire. "Very few are for semiautomatics, but I am not under the impression that the majority of the population even knows that semi-autos are legal to the majority of people."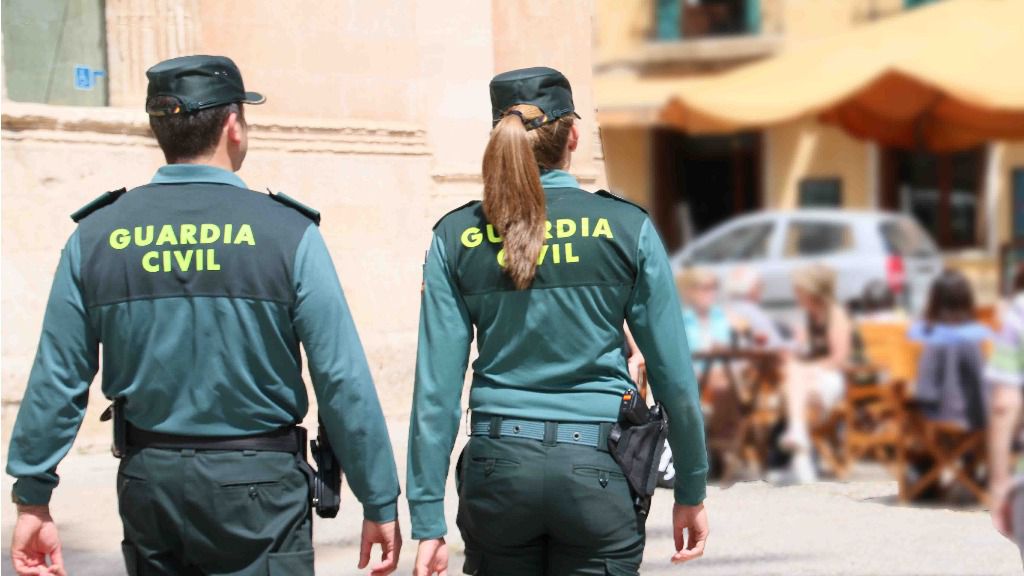 Another good friend in the Spanish Guardia Civil told me he's never encountered a criminal with a gun, even though it's plausible that they could have them.
Just knives, he told me, before regaling me with a story of a man stripped to his underwear and locked in the bathroom with a katana.
Tackling Misconceptions
Even though there are legal and cultural disparities between the US and Europe when it comes to firearms, there are probably more misconceptions than there are differences.
As someone who's lived around the US and in both Germany and Spain, I would say that Americans have an image of Europe as one giant gun-free zone where you need a license just to buy a butter knife.
Meanwhile, Europeans think the United States is some kind of Mad Max battle royale where everyone has miniguns mounted to their pick-up trucks.
Of course, neither of these stereotypes is factually true.
There is plenty of gun ownership and enthusiasm around Europe.
I know a former French police officer with a full home armory featuring an M-16, M-14, Steyr AUG, along with other things, including the legendary Belgian FAL.
I've met numerous hunters in Spain and Germany as well.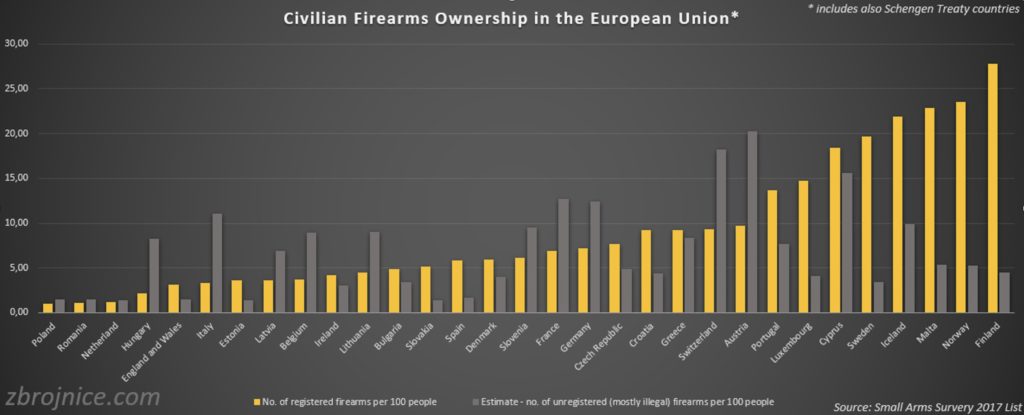 And, of course, there isn't a single idea of "gun culture" that serves as a European monolith. Some EU member states have a flourishing culture, while others are completely indifferent to firearms.
For instance, Gun ownership ranges from 2.5 firearms per 100 people in Poland and 32.4 per 100 in Finland. That's quite the disparity.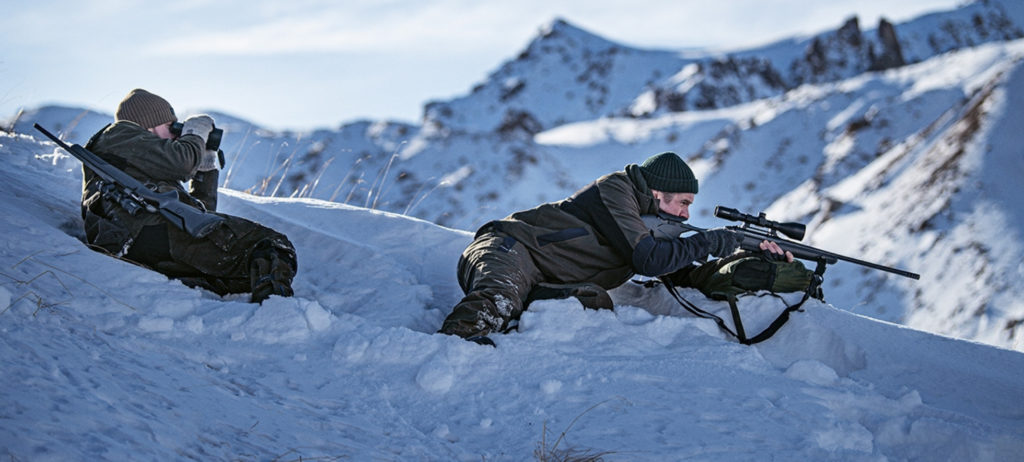 That may seem like a far cry from the American 120.5, but when you consider that states with lower gun ownership, like Delaware, may have as few as 5 guns per 100 residents, it might not be so different from home after all.
We also need to consider that most American guns are owned by a small number of enthusiasts with large collections.
Poll data from Gallup estimates that around 43% of American households own a gun.
In Switzerland, that number is 48%, so maybe it's not as dissimilar as you thought!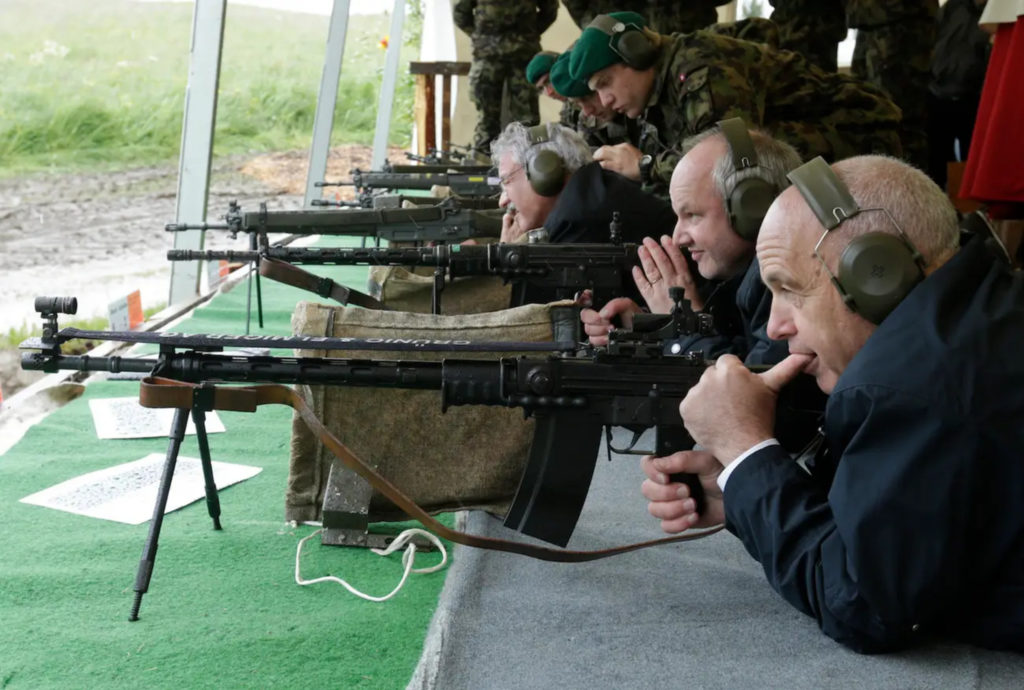 Europeans are always asking me about American gun culture. Usually, they want to know if it's really like what they see in movies and YouTube videos.
They're quite disappointed when I tell them that, despite being from Arkansas, one of the more gun-enthusiastic states, I've only seen someone open carrying once.
Where have all the cowboys gone, indeed!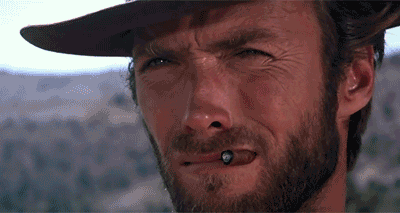 True and mutual understanding can only come from experience, so I highly recommend expanding your worldview with a little travel.
Well, when COVID-19 isn't knocking on our doors, anyway.
This is the strategy that finally won my Spanish fiancée over to firearms. She got a pretty good feel for American gun culture at my grandparents' Arizona homestead.
My cousin went to do some grocery shopping and returned with a Springfield Armory .45 like it was some new appliance he'd seen on sale.
I've never seen someone's eyes bulge so far out of their head! My poor fiancée was baffled even as we went to shoot hay bales.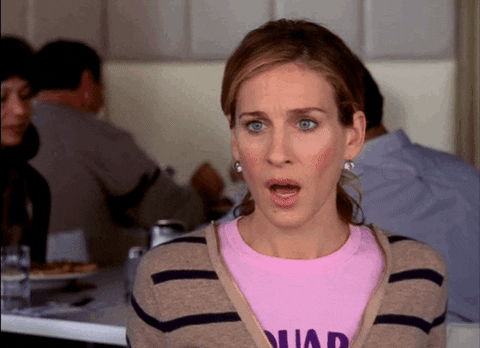 Parting Shots
In the countries that comprise the European Union, the bearing of arms is a privilege, not a right.
That cultural mindset can be quite the switcheroo for someone from the United States!
Before stepping into a European shooting club, make sure to review and understand your host country's gun laws, as well as the European Firearms Directive.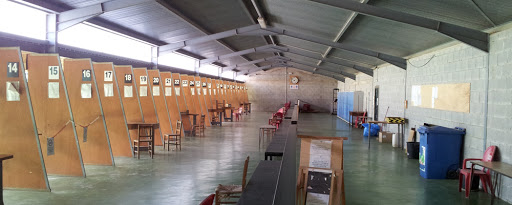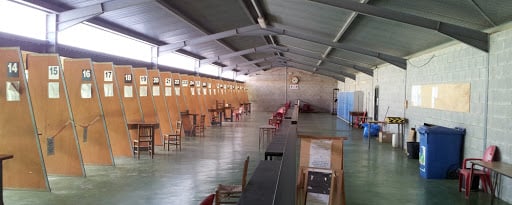 You may find that you need to complete classes and tests before getting a license to bear and fire any type of gun—air rifle or otherwise.
And we can all benefit from a little cultural exchange.
I entered the Spanish gun scene with the vim and vigor of a typical American gunslinger, only to realize that I still had a lot to learn. And rightfully so.
Hopefully, this article will help you avoid some of my early mistakes and encourage you to shrug off old misconceptions to experience all the world has to offer.
Have you learned anything new about European gun culture? Do you have a fun story of your own to share? Please feel free to chime in below!
And if you're interested in learning more about gun culture in other countries, don't forget to read The Modernization & Failed Indigenization of the Indian Army and The Strange Small Arms of the Looming Venezuelan Conflict.