Things are rapidly changing in the world of weapon lights, and companies like Cloud Defensive continue pushing the boundaries of what is possible.
But who is Cloud Defensive, and how are they changing things up?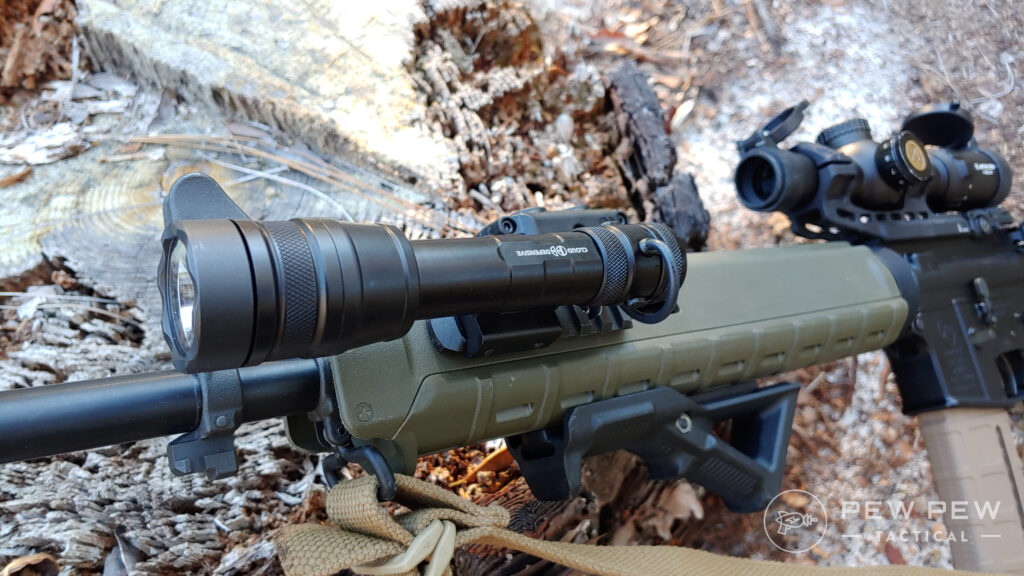 Cloud Defensive is an innovative light company responsible for beginning the conversation surrounding candela count and its role in brighter, better lights.
What started with the remarkable and beloved Owl transformed into what we see here today in the latest innovation — the Rein.
369
at Cloud Defensive
Prices accurate at time of writing
Prices accurate at time of writing
The flashlight comes in a standard configuration as well as a micro model, known as the Rein Micro.
It's worth noting the Rein Micro features a shorter length but hardly a reduction in power.
Impressive!
But today, we have the standard Rein sent to us by Cloud Defensive to take for a test ride. Let's see how it handles.
Table of Contents
Loading...
Breaking Down the Rein
The Owl from Cloud Defensive is an excellent weapon light, but it strayed far from convention.
I like the design, but others wanted a system more capable of working with IR lasers, pressure switches, and traditional mounts.
Cloud Defensive responded with the Rein.
379
at Cloud Defensive
Prices accurate at time of writing
Prices accurate at time of writing
Like the Owl, the Rein is a professional grade weapon-mounted light. It offers industry-leading performance with an illuminating lumens-count as well as a massively powerful candela count.
More traditional than the 12-o'clock design the Owl uses, the Rein plays better with modern IR lasers — including PEQS, MAWLs, and even Holosuns.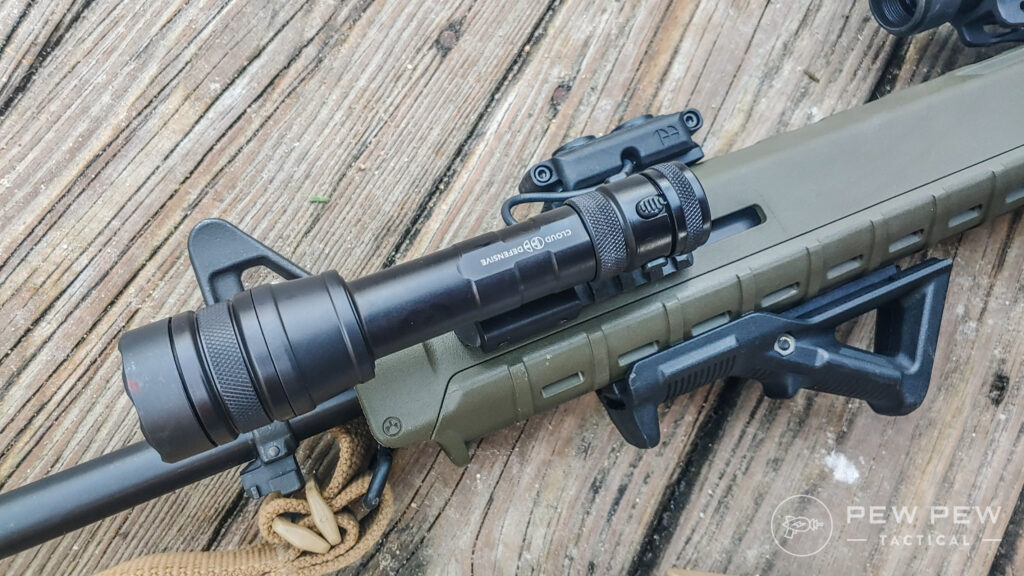 But why should you care about lumens AND candela?
They are two elements of a light that work together to provide a bright and powerful beam.
Lumens refer to raw power…think, intensity and brightness. We're talking about the total amount of light generated by a flashlight or WML.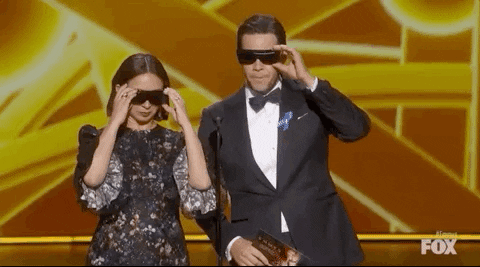 While essential, lumens are nothing without candela.
Candela is the amount of light emitted by a flashlight or WML in a particular direction. It focuses that bright lumen count, reaching out to provide real long-range power to the user.
So, what does the Rein pack?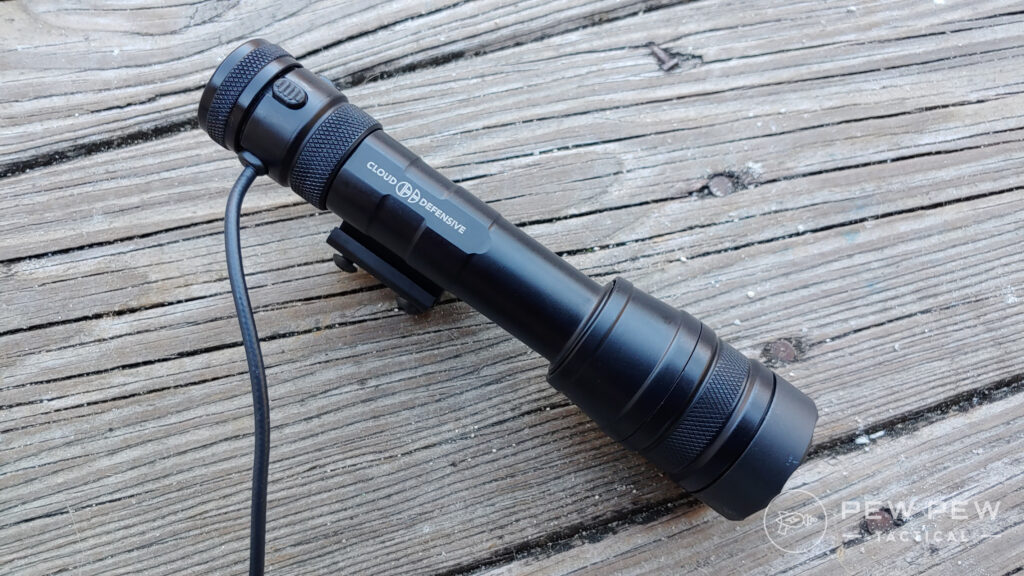 A powerful 1,400 lumens backed by a blisteringly bright 60,000 candela.
That kind of power, along with the Rein's superior head design, delivers a bright, intense beam touching well beyond what most WMLs are capable of.
Power!
An 18650 rechargeable battery powers the Rein, lasting a surprising two hours from a full charge.
Talk about an impressive life for such a bright light! It beats most CR123-powered lights into the dirt.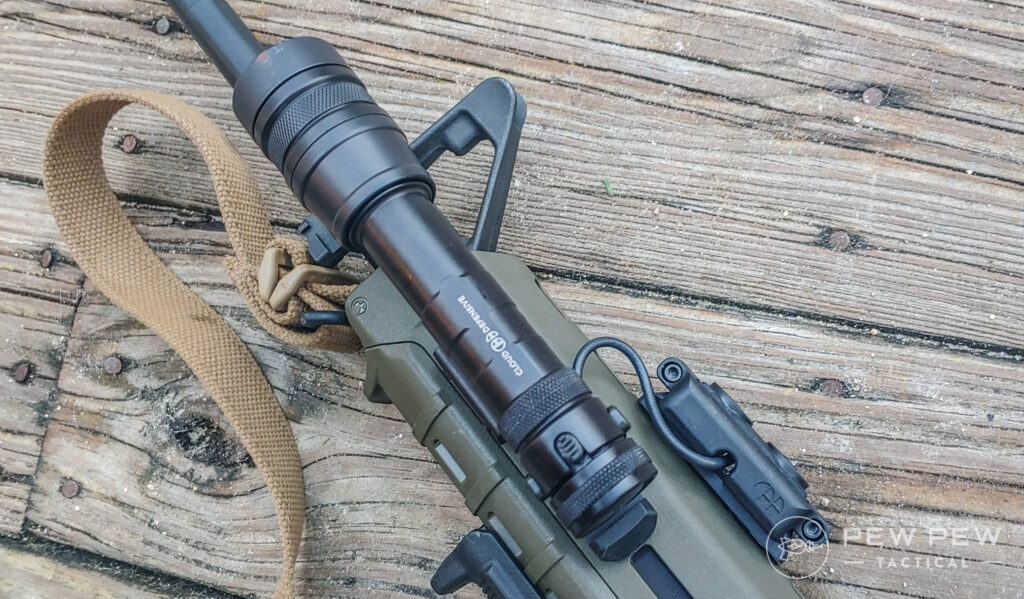 The Rein ships with one battery and a Nitecore charger. Good news: 18560 batteries are affordable enough to stack on a few extra on.
As far as features, the light boasts a waterproof design to 100-feet for 24 hours with and IPX8 classification.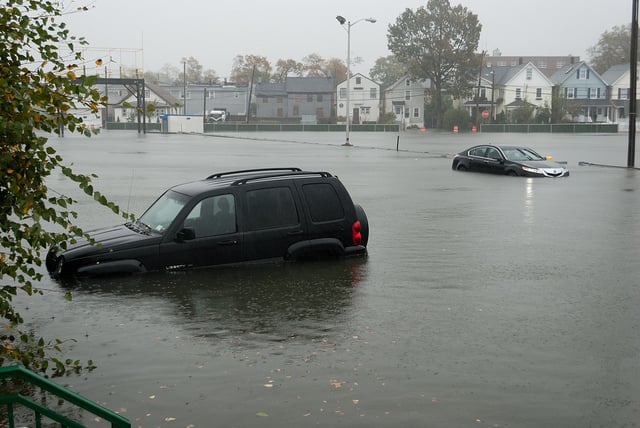 The Rein, like the Owl, delivers a brutally strong and durable build. A bezel ring made out of S7 tool steel brings some muscle. By the way, S7 tool steel is the same steel used to make Jackhammer bits.
So, your light also functions as an impact tool, if necessary.
It's All About the Features
The Rein has a fascinating and cleverly designed pressure switch.
Instead of just attaching to a port, the pressure switch is built into the endcap. Built like this, there's no chance of accidentally unplugging the pressure switch under normal use.
The tail cap can be removed and repositioned to one of four positions. Each position allows the tail cap to take a different angle.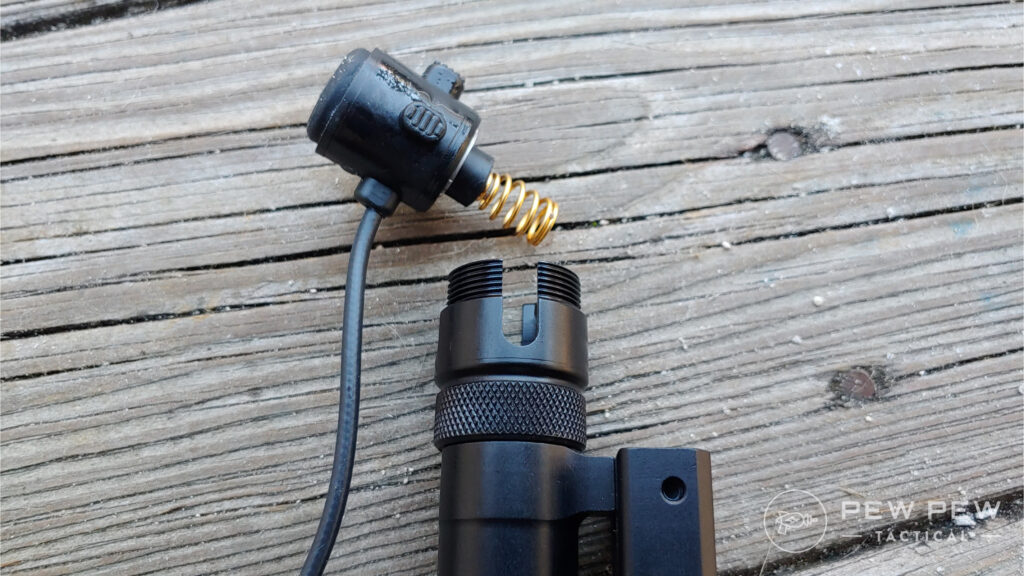 You can run the light and switch by any means and with any mount you so choose.
Beyond that, the switch is a two-button design. One button delivers a momentary mode, the other a constant mode. Both require a deliberate press.
This design discourages accidental light discharges when things are bumping around your gear.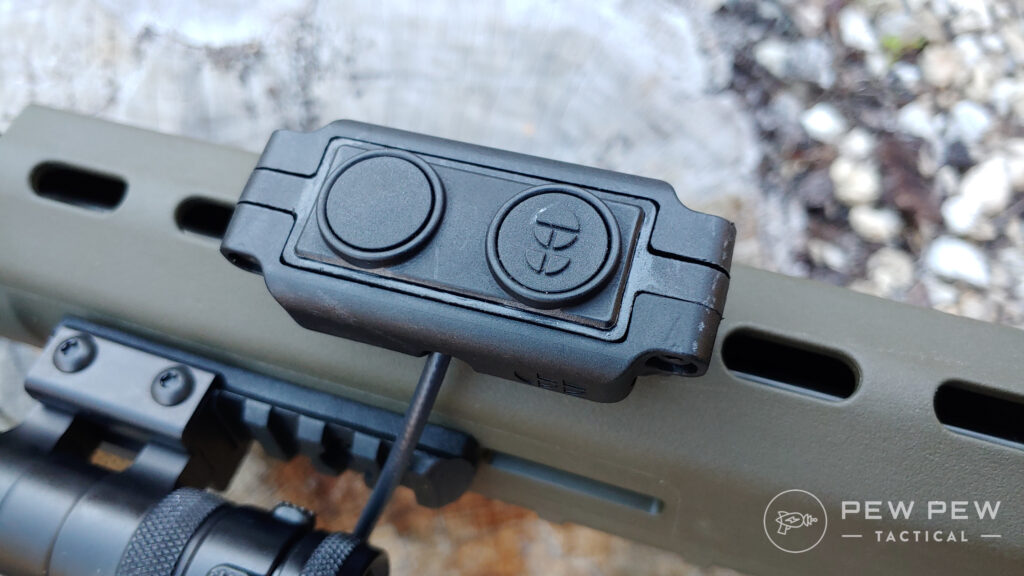 The constant switch delivers tactile, audible feedback, and the mode be turned off momentarily with a short press. When released, the light springs back into action.
Great for a somewhat reverse momentary design!
Currently, it comes in a Henry Ford model…in that you can get it in any color you want as long as it's black.
However, the future does hold a Flat Dark Earth variant, so be on the lookout for that.
379
at Cloud Defensive
Prices accurate at time of writing
Prices accurate at time of writing
Picatinny Rail Mount
A Picatinny rail adapter comes with the light to mount the WML — no sticky tape required. Talk about convenient!
It's also quite stable. The pressure switch cord offers plenty of length, allowing you to move it around to find your preferred spot.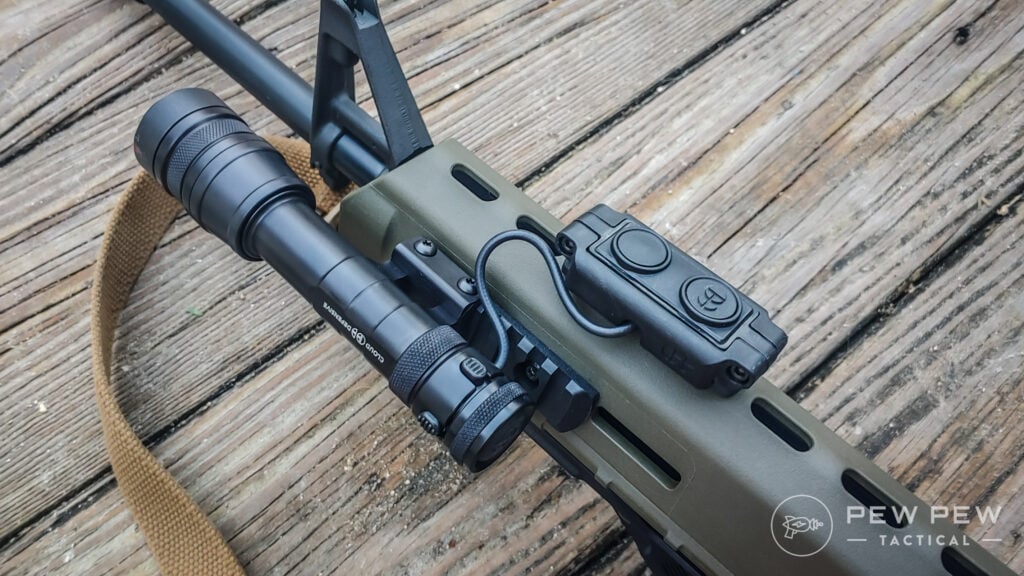 Despite the inclusion of the Picatinny rail adapter, there are plenty of mounting options these days, so you aren't married to this particular one.
Cloud Defensive offers a myriad of mounts on its website, including an M-LOK option.
Weight and Length
The Owl might have topped the scales for those who need to lift more and complain less, but the Rein is a light 8.54-ounces with battery, mount, light, and pressure switch.
It looks like it should weigh more, but alas, this powerful light keeps things…well, for lack of a better term…light.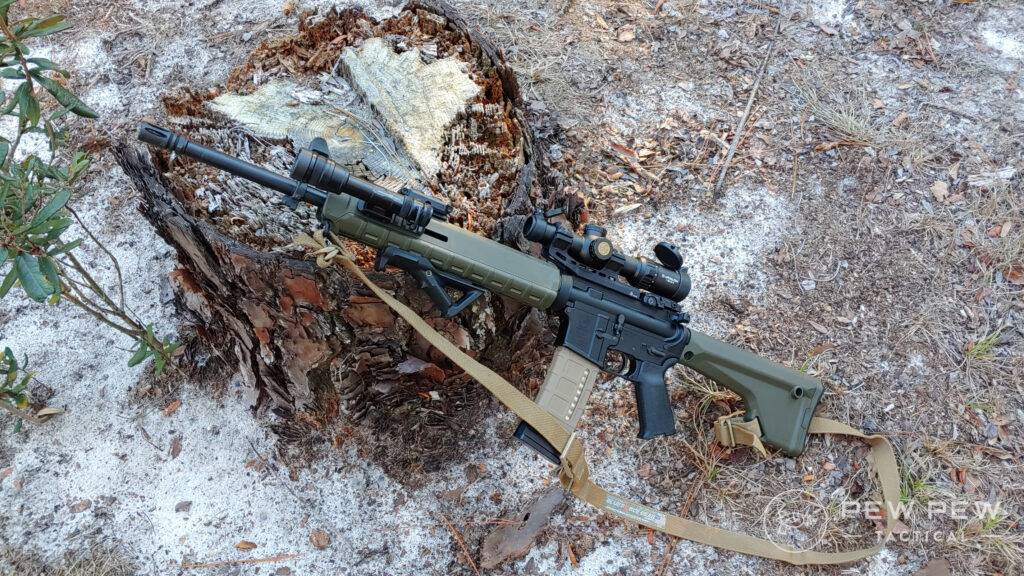 The Rein is 6.17-inches long with a head diameter of 1.4-inches.
Far from obnoxious, but if a short-barreled weapon is your go-to, the shorter Rein Micro might suit you better.
369
at Cloud Defensive
Prices accurate at time of writing
Prices accurate at time of writing
The Rein in Action
Our Rein's beam appears as a warmer hue. It's yellow and almost incandescent-like in color.
Providing plenty of spill and throw, thanks to the head design, the combination of lumens and candela produce a beam wide enough to fill a larger room with light.
It covers almost the entirety of your peripheral vision.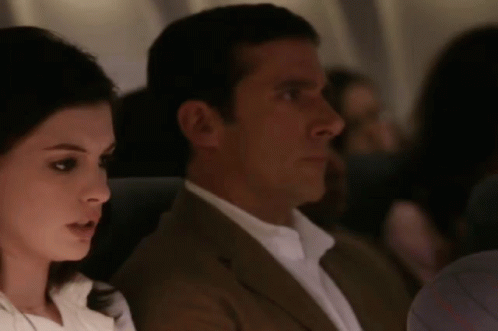 Is it wide and bright enough for home-defense, though? For sure.
The hotspot of the light is intense, but not such much to blind the user. It will certainly cause great discomfort to be on the other side of it, though.
To test how it felt on the receiving end, I had my girlfriend shine the Rein (dismounted from a firearm, of course) from across the house at me.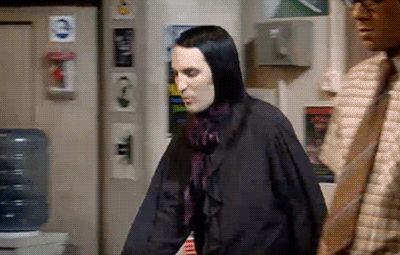 My first instinct was to shut my eyes and turn away. I couldn't see anything beyond what appeared to be a mini nuclear explosion burning my eyes out.
My natural night vision was shot, and I experienced a massive blue spot in my vision.
I would not recommend getting hit with the Rein's beam.
Nighttime Action
I'm constantly surprised at how powerful these lights can be.
Knowing the Rein packed more lumens and candela than your average American salary meant getting the most out of the light required an optic.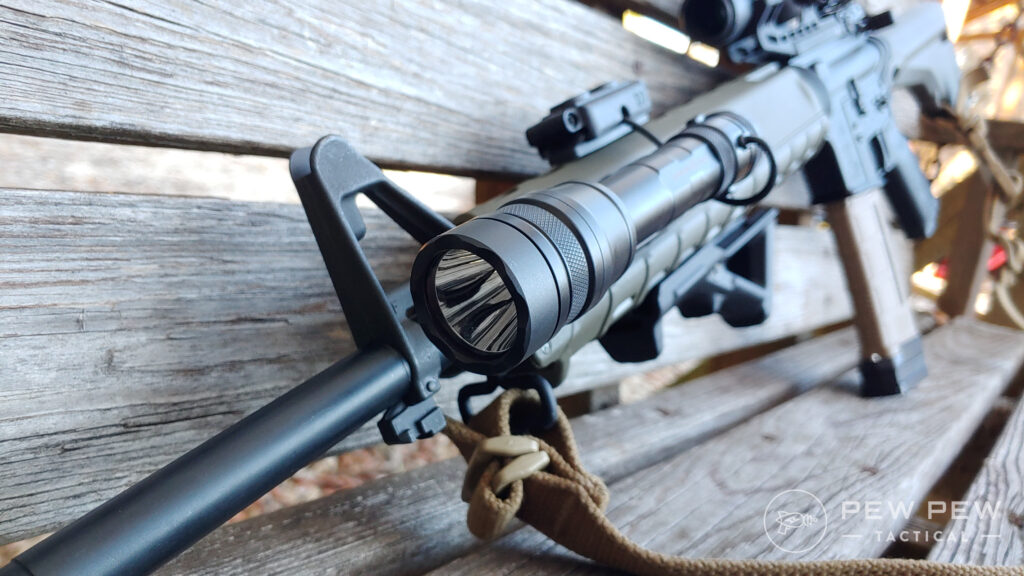 My 20-inch AR-15 rifle build uses an Athlon Optics 1-8X. That seemed the perfect choice for pairing with the Rein. The optic would allow me to see how powerful the light was at different ranges.
To show you the light's effect on the target, I set up a camera facing the target and shined the Rein at a target arranged at various distances.
380
at OpticsPlanet
Prices accurate at time of writing
Prices accurate at time of writing
25-yards
At 25-yards, I didn't need an optic to see the target. The beam cut right through the darkness and showed poor Ivan, my target, in vivid detail.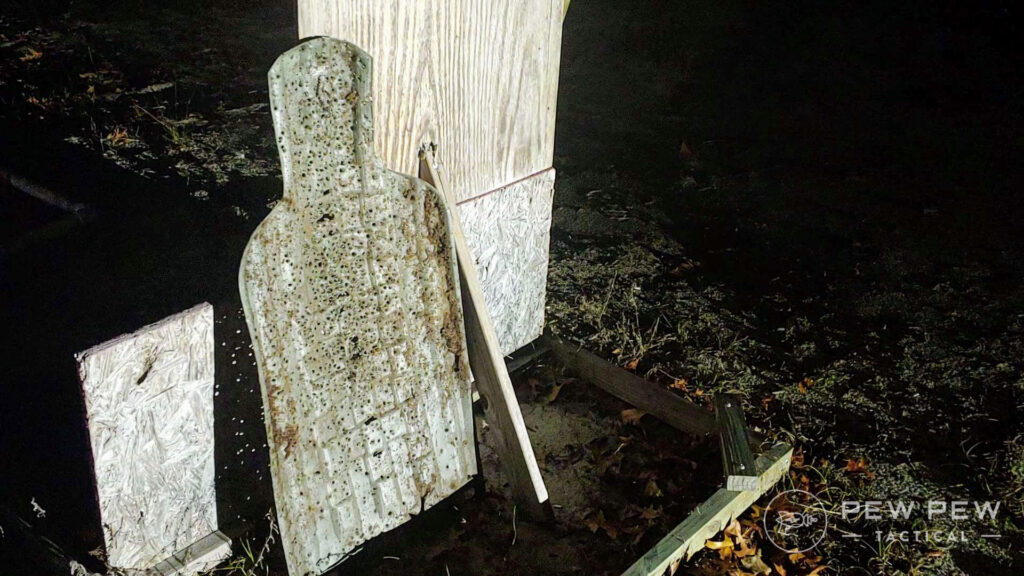 Through the optic, I could see every one of Ivan's battle scars. If I wanted to, I could add more with complete confidence.
Seeing around the threat wasn't an issue. I could spot any lurking friends of his as well. The Rein lit up my entire outdoor range.
50-yards
Brightness at 25- and 50-yards proved about the same. Any differences were hardly noticeable. At 50-yards, the optic is a bit handier, though.
Again ole green Ivan was presented in living color.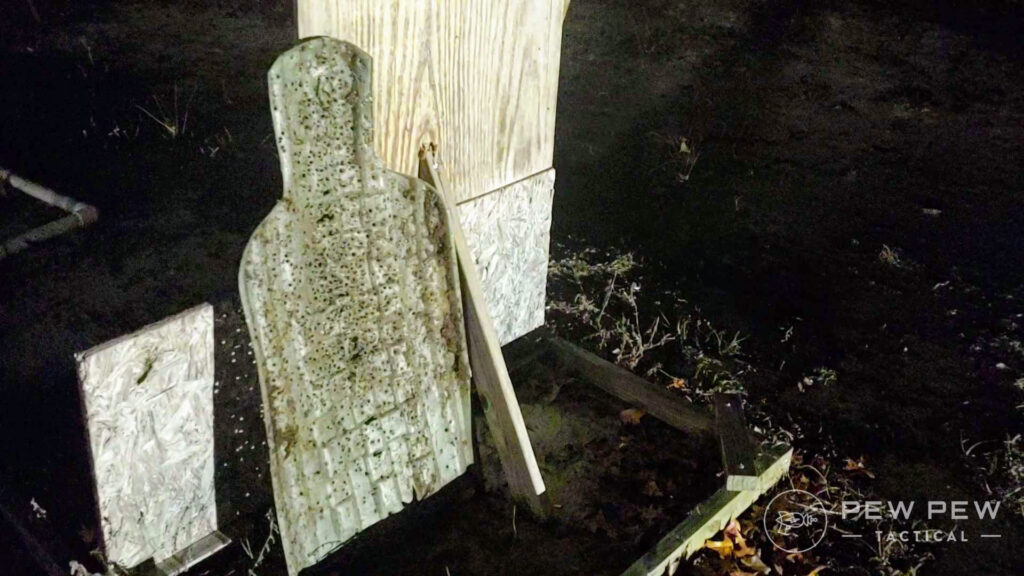 With my optic, I saw battle scars scrapped across the target. If he had been anything but a green polymer target, then I could easily establish positive identification.
Even at this range, the spill of the beam lit up the entire area around Ivan. He and his friends could be seen, in addition to the backstop behind him.
With the Rein, you know your target and most certainly what lies beyond it.
100-yards
At 100-yards, I stepped it up a bit. And here is where I noticed a shift in brightness.
Still, Ivan couldn't hide.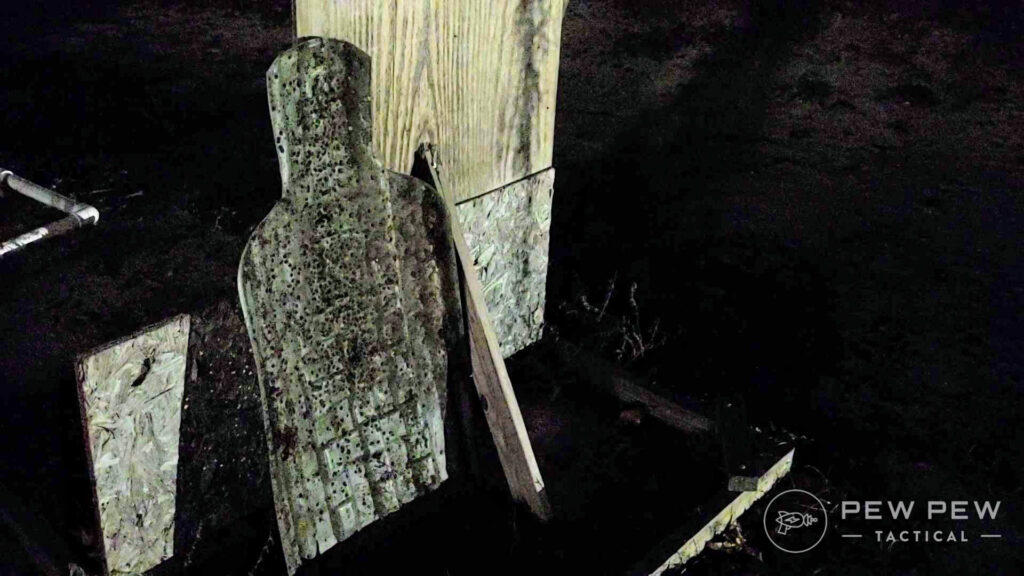 At this range, I zoomed in with my optic and knew what I was looking at. I distinguished him from his background, spotting things behind him, including targets, a range table, and the berm.
Nothing hides from the Rein.
The Rein Meets Photonic Barriers
I've fooled around with simple photonic barrier testing before, using a flashlight plugged into an Ivan target.
First, I wanted to see how the Rein performed inside a photonic barrier.
What I mean is, how does the light work if you are shining it through a photonic barrier to see what's on the other side.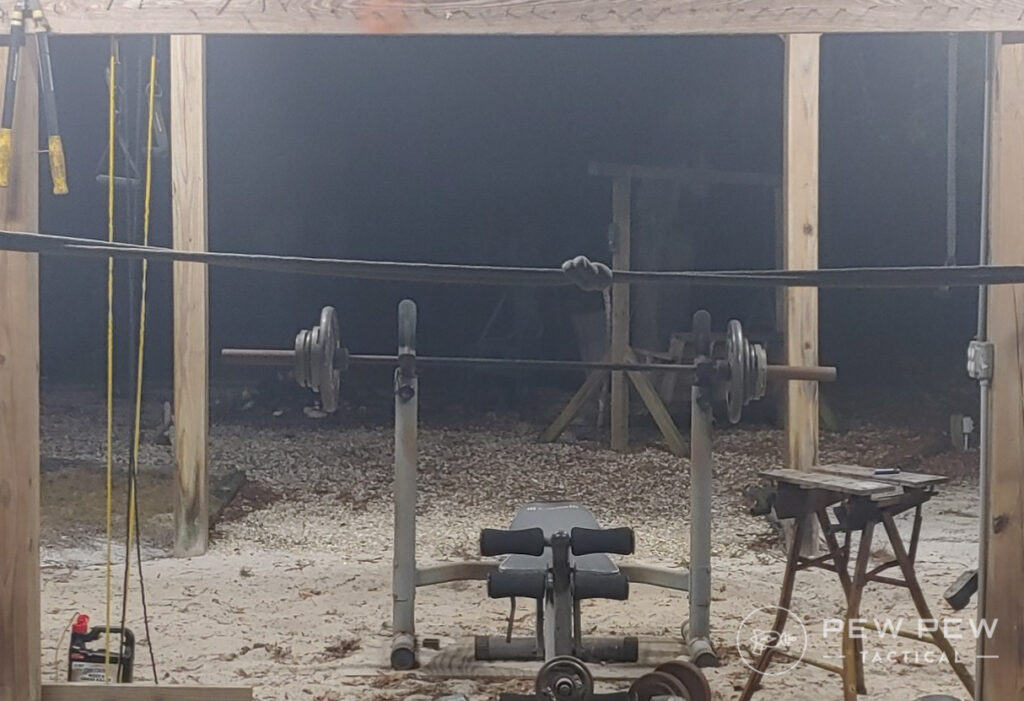 To do so, I turned on my barn/gym lights and stood on one side. I shined my light through the barn to the other side.
Most lights would get washed out, proving useless through such a broad photonic barrier.
The Rein, however, shined through the big barn, lighting up the other side with ease. It allowed me to pinpoint objects on the other side, no problem.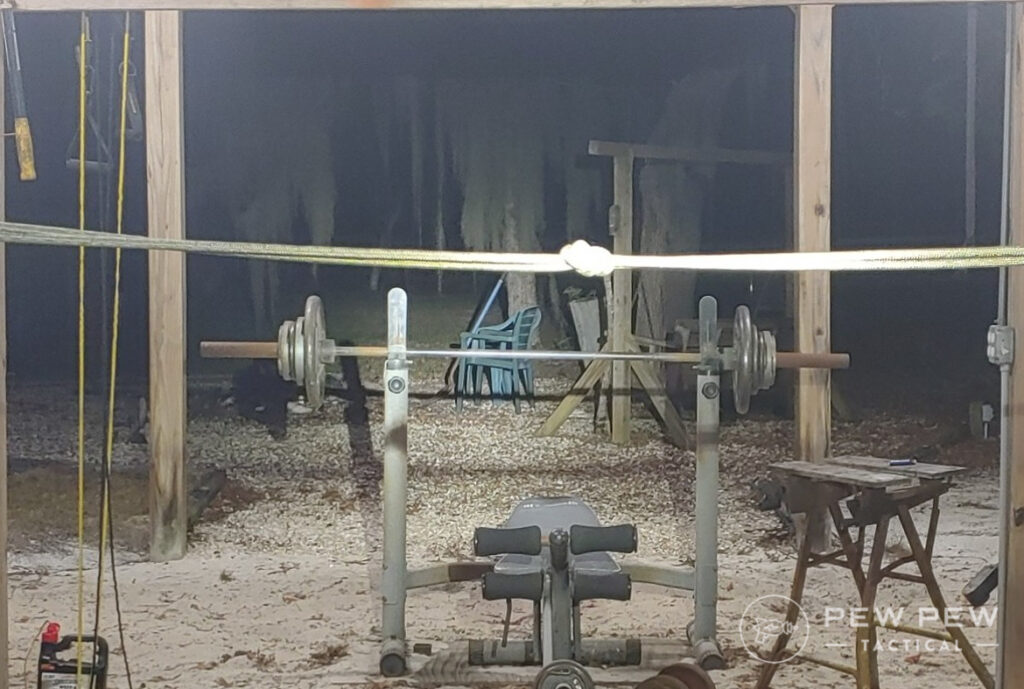 I could see beyond the green chairs and clear across the front yard to a tree line.
The next barrier was the bright lights of a car.
Like a jerk in the opposite lane, I hit the high beams with reckless abandon.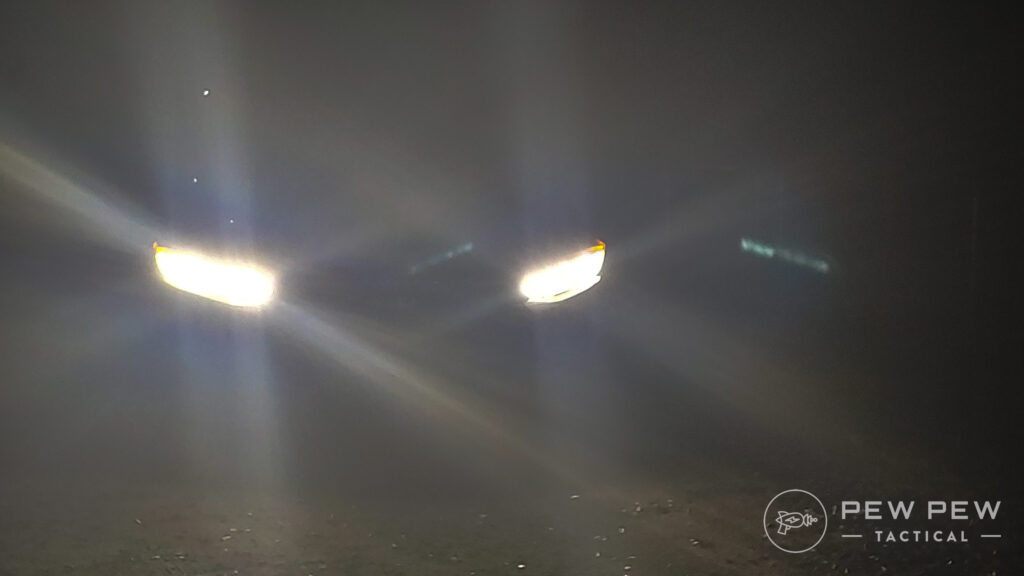 Without the Rein, I couldn't see anything beyond the cool beams of my car's high beams.
Impressively, the Rein overcame the high beams, illuminating the car enough for me to see through the window.
How does the Rein manage to take on high beams and come out on top?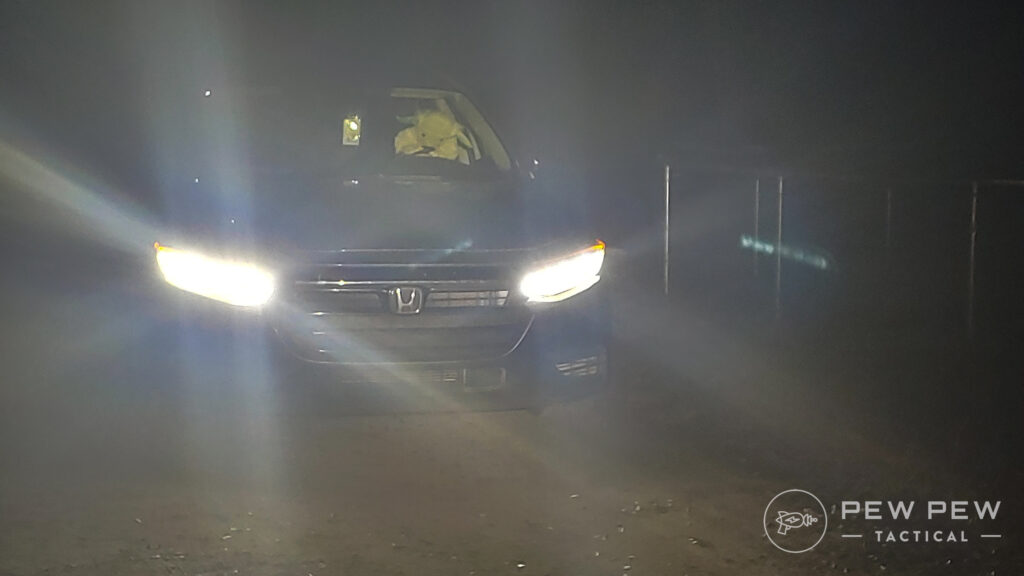 That warmer hue we talked about earlier.
Its warmer tone — more yellow than whitish-blue — gives it an increased ability to overcome photonic barriers.
The Rein's power allows it to be used in completely dark settings and rural environments. Not to mention, it tackles the constant light pollution of an urban environment.
Hiding from this WML is hardly an option.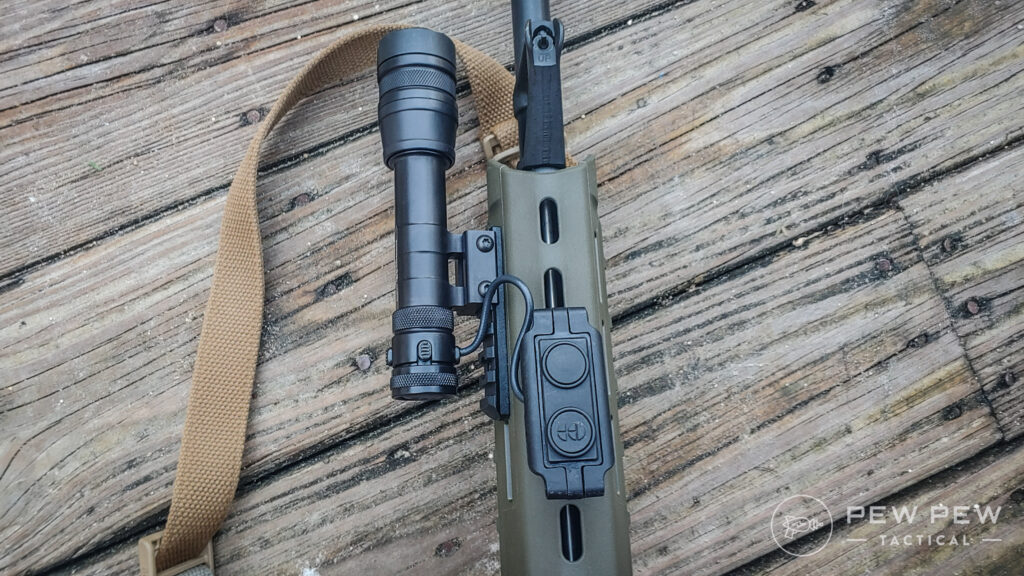 By the Numbers
Reliability: 5/5
Cloud Defensive tests their lights to an absurd degree and part of that testing is finding new and creative ways to punish them. The Rein has been thoroughly tested. It's water and shockproof beyond industry standards. Everything about the design is bombproof, and it shows.
Ergonomics: 4.5/5
The Rein and pressure-switch both mount easily and securely, providing a number of positional options. Let's not forget, the switch's buttons are fantastic. I give it a slight ding because it is broad and large.
Looks: 5/5
Cloud Defensive coats their lights in a very fine, tough finish that provides a professional look. The light is a space-age design with all the modern touches and flairs.
Value: 4.5/5
The standard package, which includes all your necessities, comes in at a very competitive price point. It's a hair more than a Surefire, with a much more powerful beam.
379
at Cloud Defensive
Prices accurate at time of writing
Prices accurate at time of writing
Overall:4.5/5
If you want the best and brightest, the Rein is the route to take. End of story. While it's far from cheap, the cost of the Rein is very fair.
Conclusion
As technology advances, we'll see brighter lights, but I think the Rein will reign for a fair amount of time. It's a powerhouse, providing one of the brightest and most effective lights on the market.
379
at Cloud Defensive
Prices accurate at time of writing
Prices accurate at time of writing
What say, you fine folks? Is there room on your rifle for the Rein? Sound off below. In the meantime, check out our roundups of the Best AR-15, Pistol, and Shotgun Lights.