Admit it. You've always wanted one; even before you bought your first gun.
Suppressors are the epitome of cool, but they can be intimidating.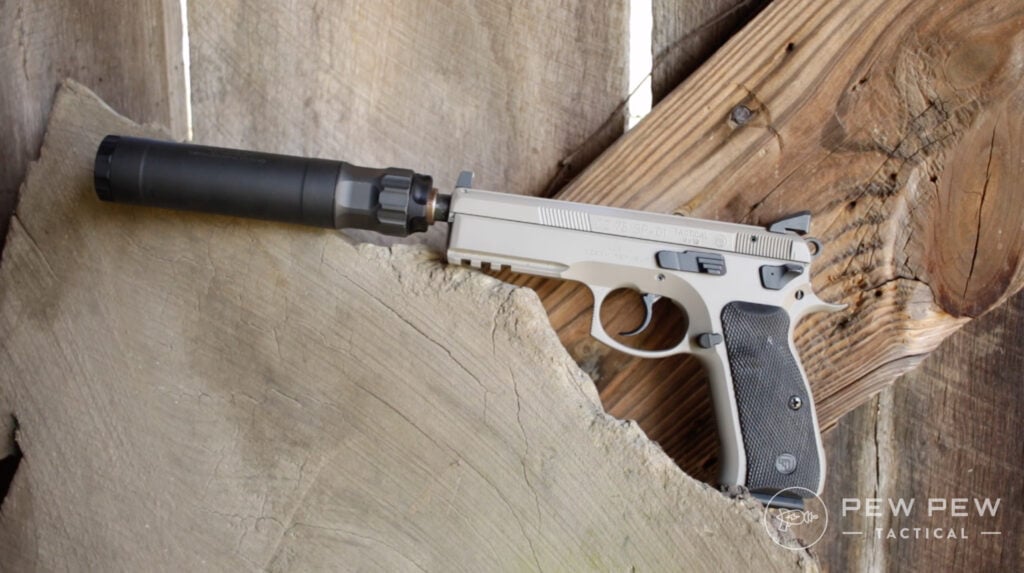 I mean, submitting paperwork to the ATF, paying a tax stamp, and playing the waiting game can feel like a big commitment.
(But, hey, we do make that easier with our guide on How to Buy a Suppressor Online.)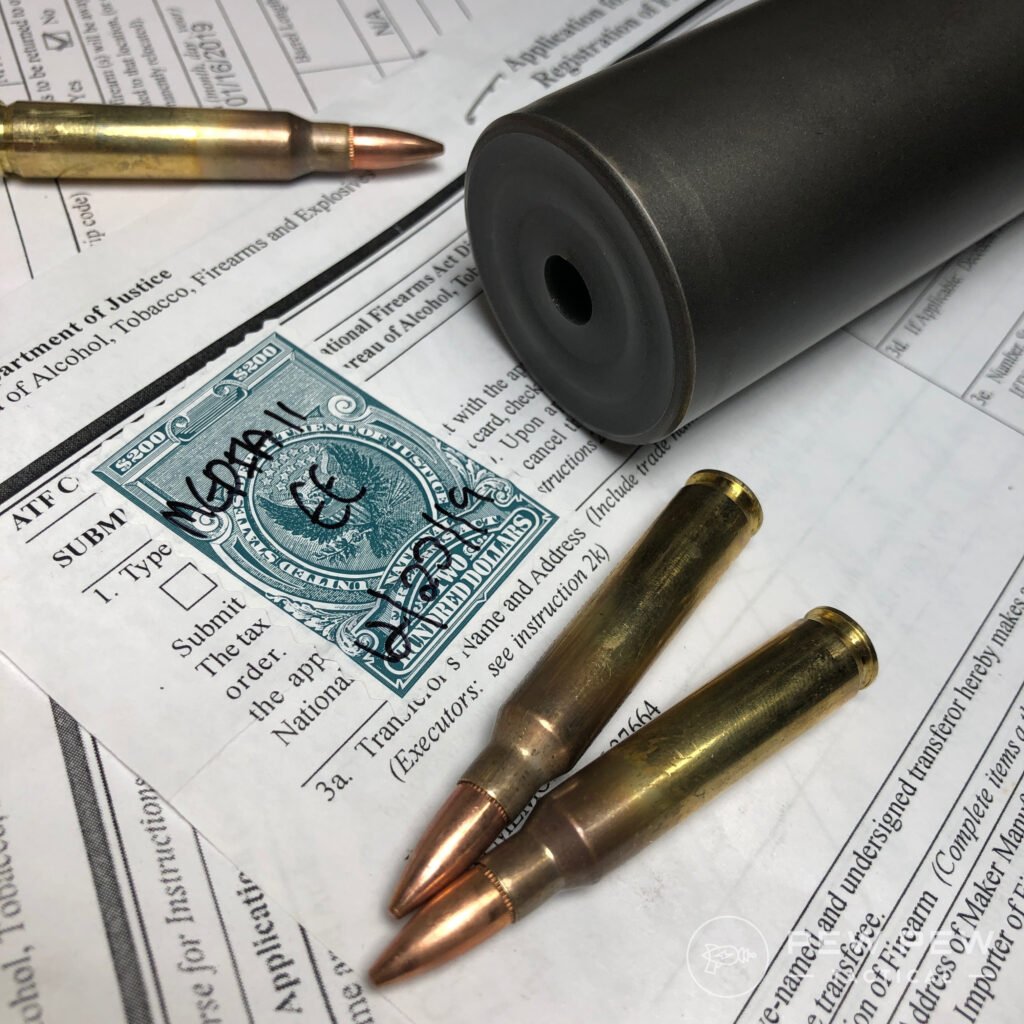 However, I have two rebuttals.
Time is gonna keep moving forward. You can go ahead and lock it in now and wait, or you can continue to seethe with jealousy over people who made the RIGHT call.
And suppressors are just cool.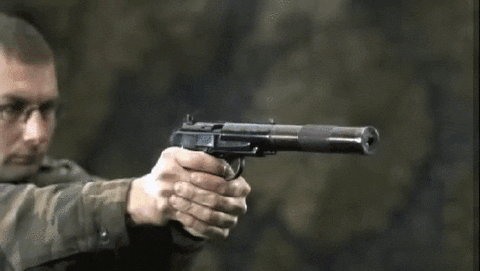 If I haven't convinced you yet, or you are still on the fence. Don't worry!
You can go ahead and prep for a suppressor before actually committing to one. How?
With a suppressor-ready firearm.
So, let's go over what makes a gun "suppressor-ready" and, most importantly, talk about some of the best ones you can buy.
Table of Contents
Loading...
What Makes a Gun "Suppressor-Ready?"
Now you may be asking yourself, "What in the Sam Hill is a Suppressor-Ready handgun?"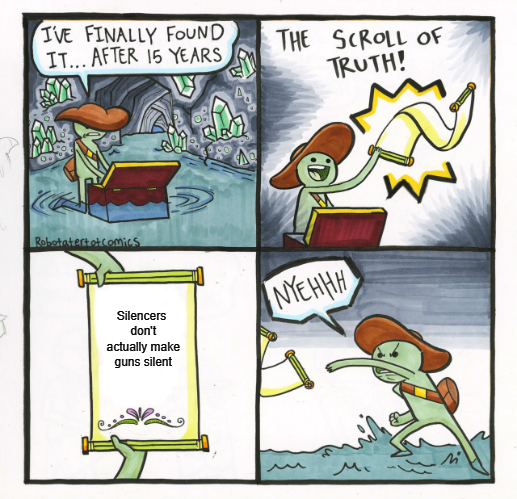 I would argue that there are three different tiers of "suppressor-ready" models.
For the sake of simplicity, let's color coordinate — red, yellow, green.
RED
This gun is not ready for suppressors…at all.
Most handguns fall into this category.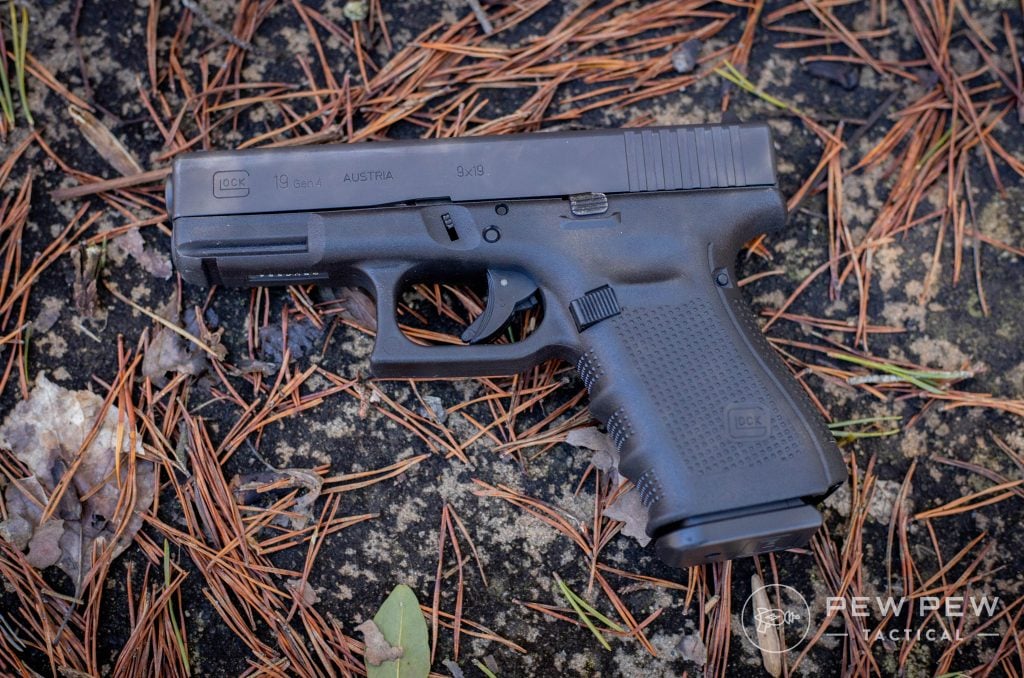 These guns are likely stock, or close to it — unthreaded barrel, ordinary Joe-Shmoe recoil springs, and regular height sights.
(Please for the love of all that is merciful, not stock Glock sights though. You know who you are. Heathens.)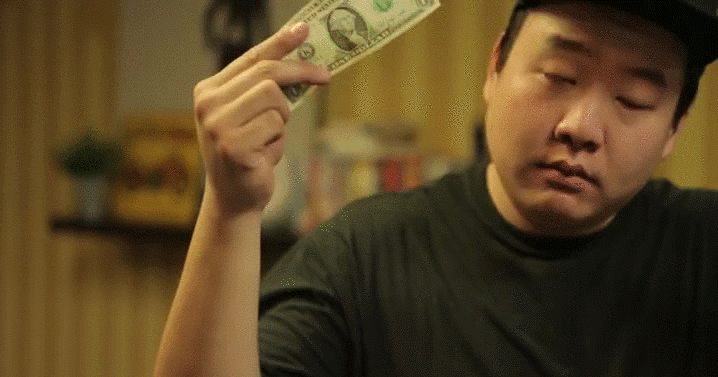 YELLOW
Guns that fall into the yellow category have some features but were not necessarily purpose-built for suppression.
I'd say guns with threaded barrels, but not suppressor height sights would fall into this category.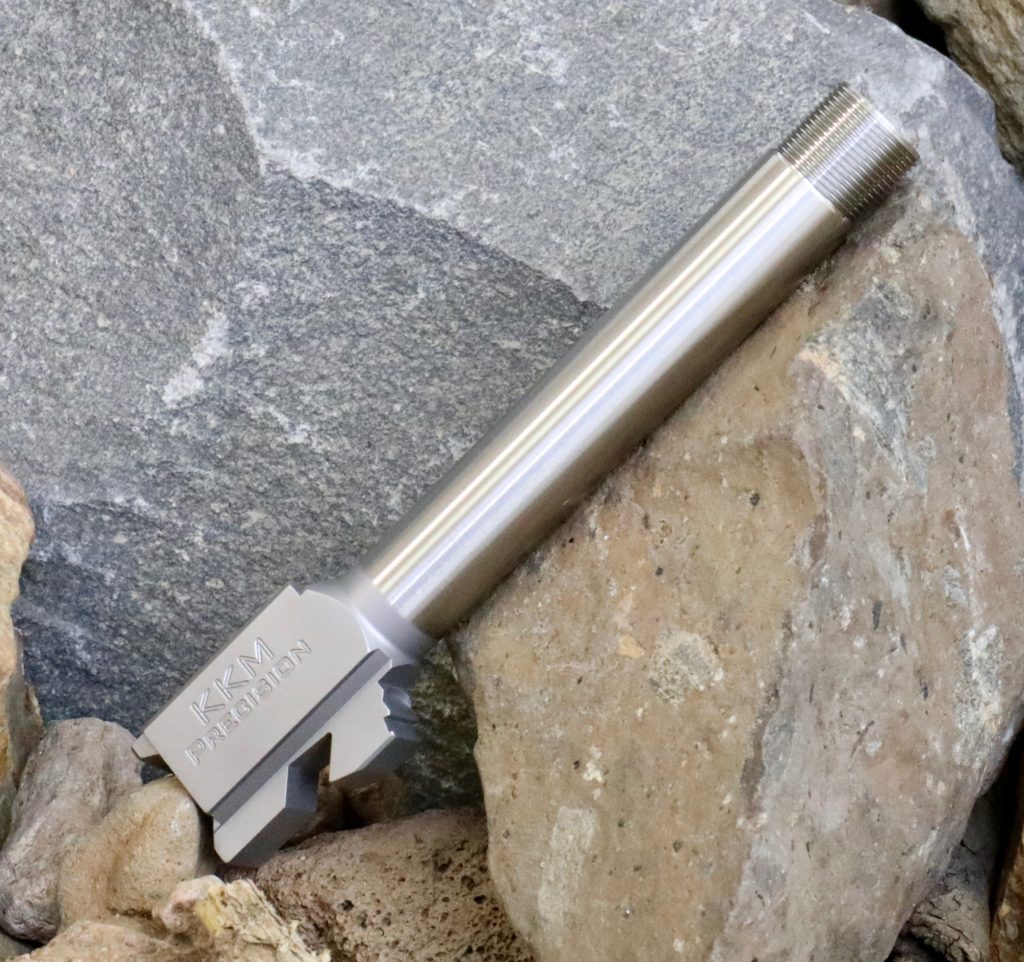 You can easily turn your RED to a YELLOW with a couple hundred dollars.
GREEN
Green means go.
These guns are purpose-built for suppression.
Suppressor height night sights, threaded barrel, and actual forethought (as opposed to an afterthought) by the manufacturers. They've got it all.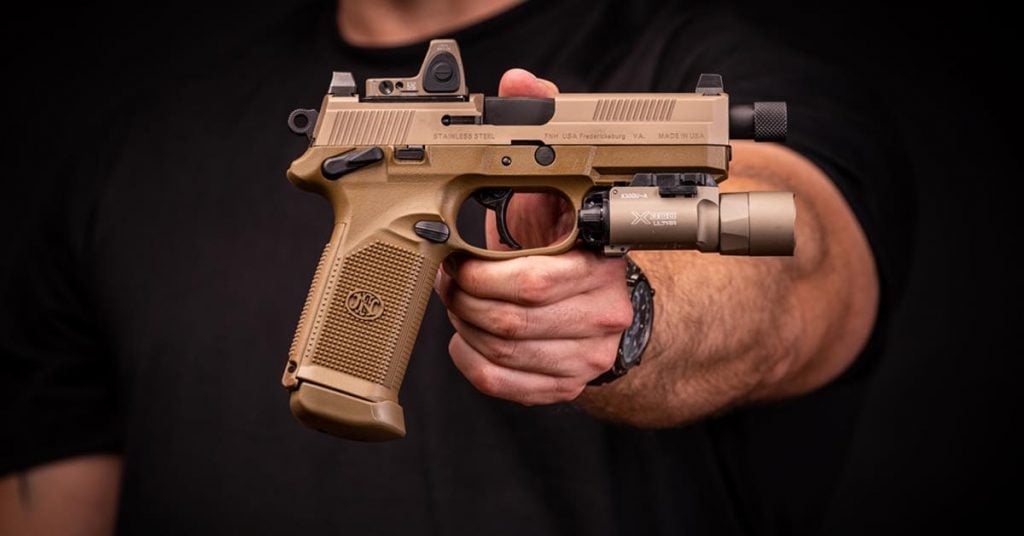 These models chug through all ammo without hiccups.
Most handguns marketed as "tactical" options fall into this category.
Modding your RED to a GREEN could take several hundred dollars at least.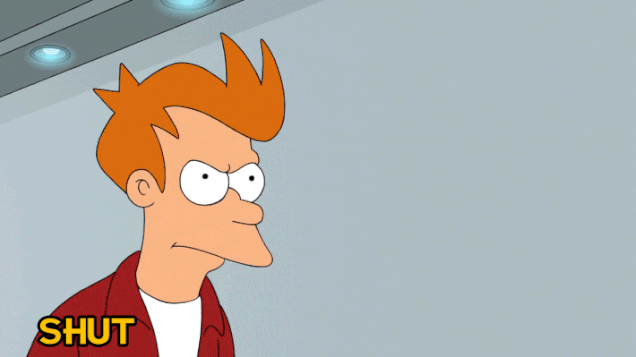 For the purposes of this article, we're only going to look at suppressor-ready pistols that fall into the yellow or green category.
Pull the Trigger Already!
Don't get me wrong. You don't have to be a high-speed low-drag operator or even a suppressor owner to get a suppressor-ready gun.
You can use the threaded barrel for compensators.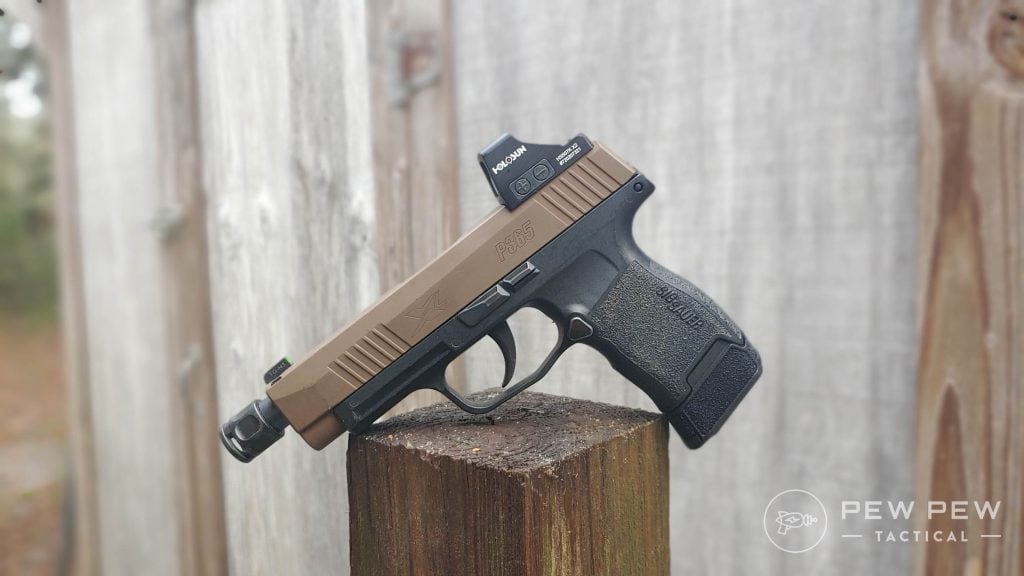 Suppressor height night sights are superior in every way to regular sights — not to mention, they are pretty much necessary for red dots.
Still on the fence? Let me put it to you this way: would you rather buy a base-level truck and buy all the best aftermarket parts, or would you rather buy a Raptor and call it a day?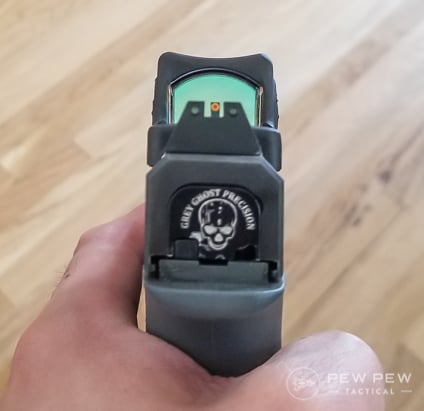 Okay, that's what I thought.
The best benefit: Getting a suppressor-ready handgun opens you up to the world of suppressors whenever you so choose.
All these benefits without having to shell out more money or do more research to bring it up to par?
Sounds like a steal to me. I say all this to say if you want it, get it.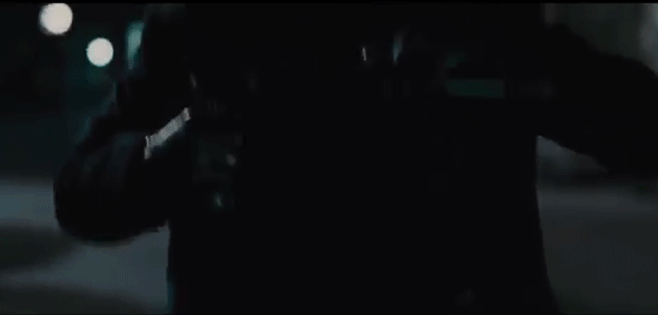 Best Suppressor-Ready Handguns
So you've decided to buy. But there are so many options.
Welcome to the dilemma of everyone ever in every part ever of the gun world.
Lucky for you, we did the research so you don't have to. Check out our recommendations below!
1. FNX-45 Tactical
Alright, I may be somewhat biased here, but the FNX-45 Tactical is one of the best suppressor-ready guns you can buy.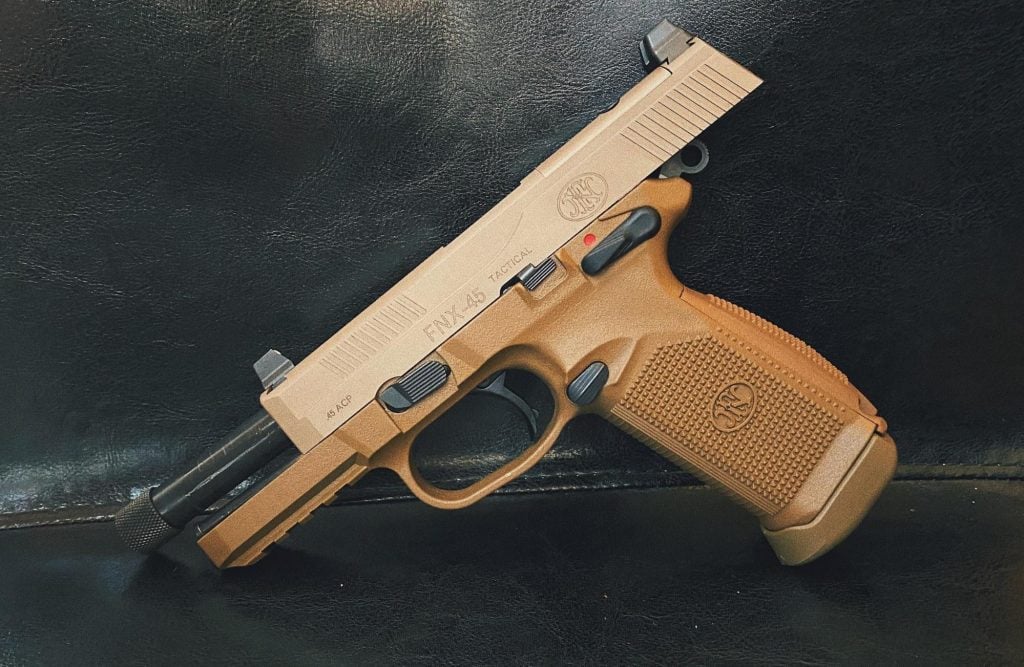 Let's take a second and ignore all the bells and whistles that this gun sports. Let's ignore the optic ready slide, interchangeable backstraps, de-cocker, and everything else.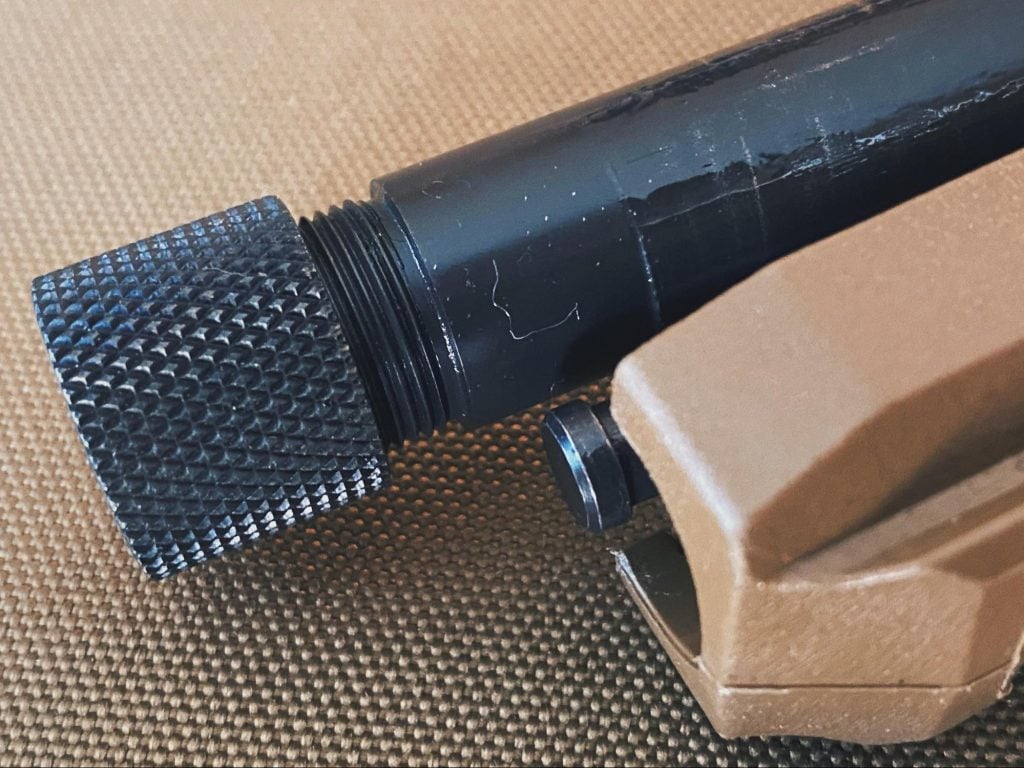 The FNX-45 Tactical also comes with a threaded barrel and suppressor height night sights.
This behemoth paired with the Osprey 45 is a match made in gun heaven!
Learn more about the FNX-45 by reading our review here!
1150
at Brownells
Prices accurate at time of writing
Prices accurate at time of writing
2. Ruger Mark IV
If you're a video game geek like myself, you already knew this one was going to make the list — the classic Hitman ".22 suppressed" gun.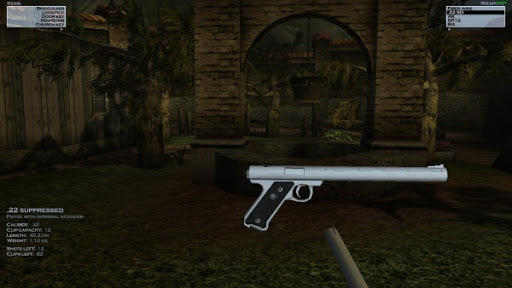 Although most people turn their noses up at the thought of shooting a .22 LR handgun, the Mk IV is peak performance.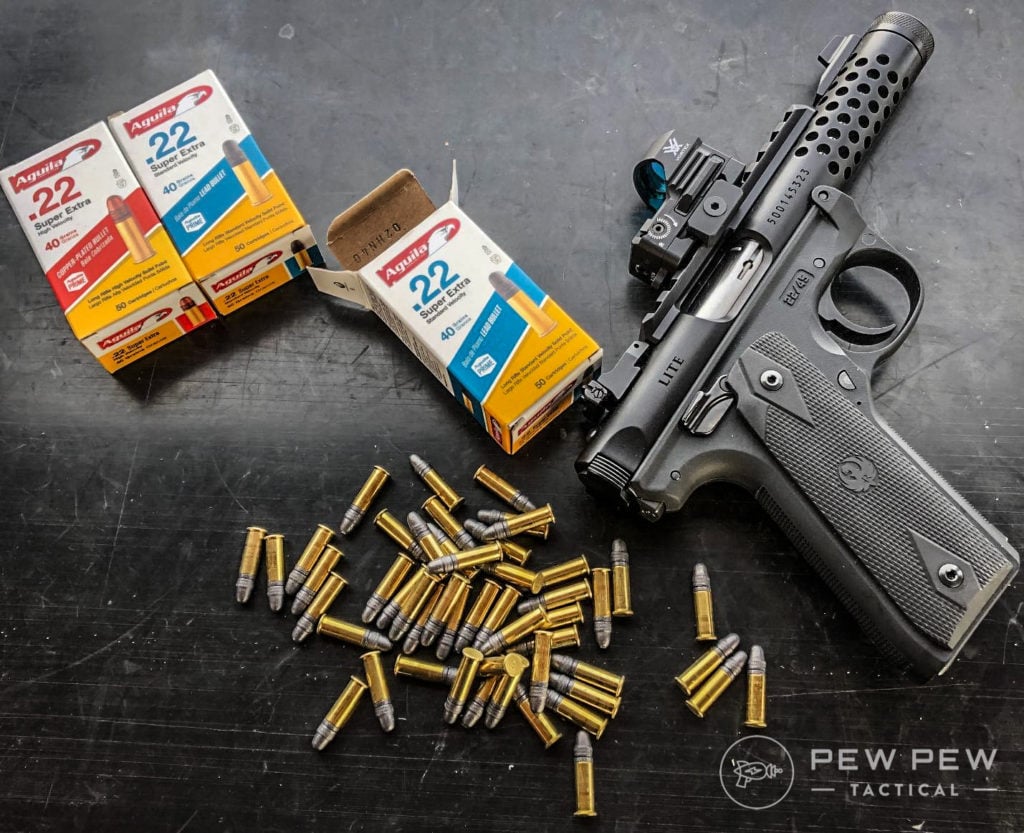 Its barrel is short enough to prevent standard supersonic ammo from reaching sound barrier speeds.
Anything you put through this will be quieter than the tapping of a pen.
Plus it comes with a threaded barrel and a Picatinny rail for any red dot you want.
Don't sleep on .22 LR because you might just miss out on this super stealthy shooter.
Best .22 LR Semi-Auto
419
at Kygunco
Prices accurate at time of writing
Prices accurate at time of writing
3. HK45 Compact Tactical
Another .45 ACP offering for all our sneaky sneaks out there, the HK45 Compact Tactical is a great option.
It comes out of the box with an optics-ready slide, suppressor height sights, and threaded barrel.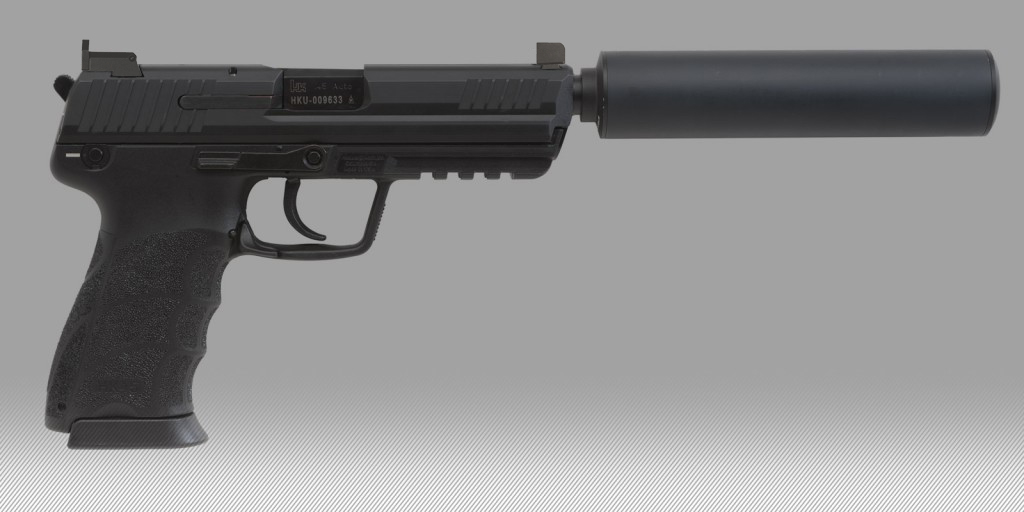 Unfortunately, it only carries an underwhelming 10 rounds, when it feels like it should hold more.
HK has proven, without a doubt, that they are capable of engineering top-tier guns.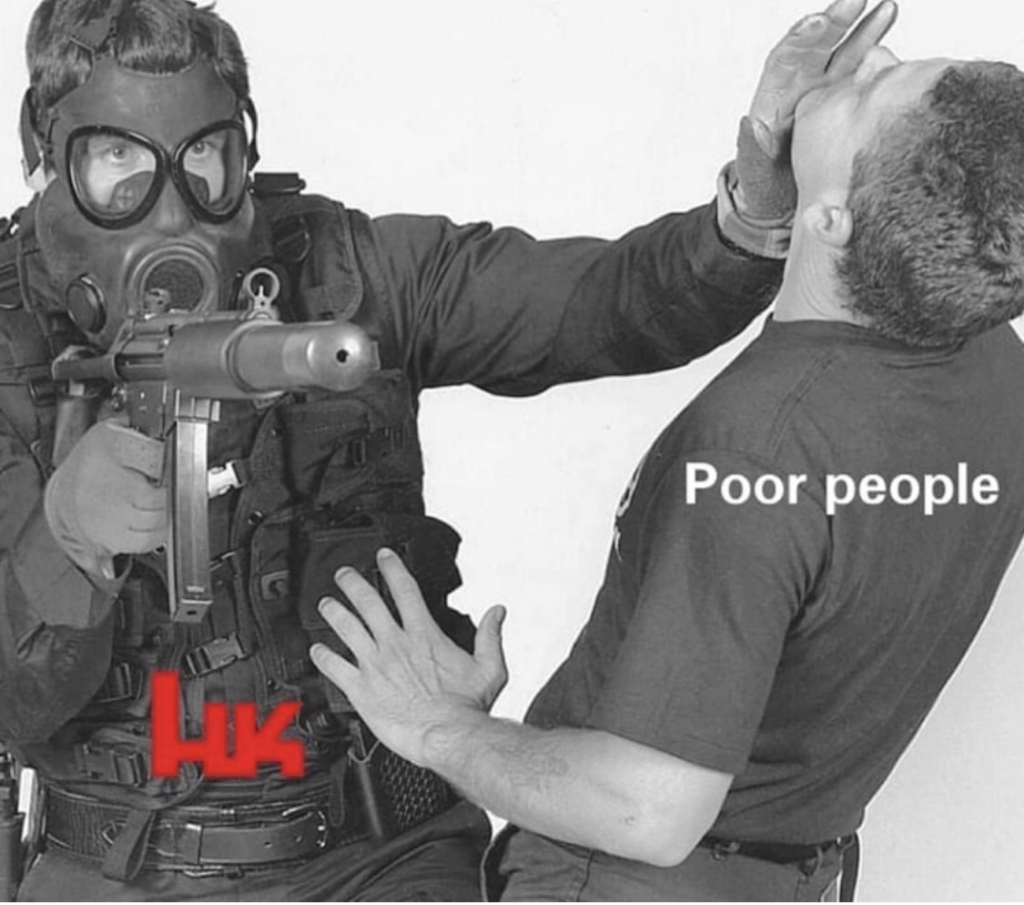 The HK45 Compact Tactical is no exception.
Try naming another compact .45 ACP handgun that can suppress like a knife cutting through warm butter. You can't.
1029
at Palmetto State Armory
Prices accurate at time of writing
Prices accurate at time of writing
4. Nighthawk Custom GRP
This one goes out to all those with too much money to spend and undying loyalty to America, freedom, and — before all else — the 1911.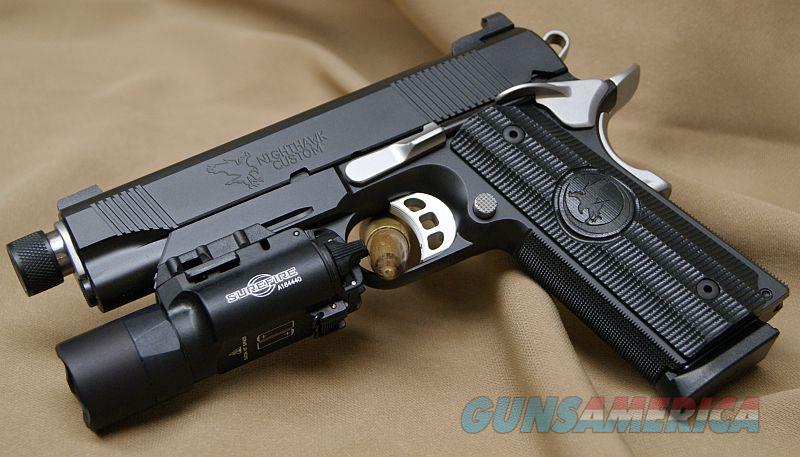 At a whopping $3,200, the Nighthawk Custom GRP is a great showpiece.
You can upgrade it to be a green level suppressor-ready handgun for about $400.
For a threaded barrel and suppressor height sights, so I guess that's not horrible?!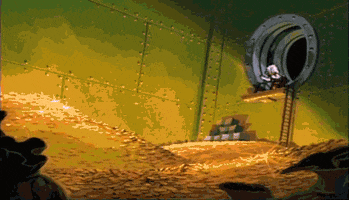 Available in .45 ACP or 9mm, this expensive firearm can be scaled to fit your needs no matter who you are.
That is — as long as you got the dough.
4007
at Guns.com
Prices accurate at time of writing
Prices accurate at time of writing
5. Beretta M9A3
You either hate it or love it.
If you served in the military any time before the M17 was introduced, you probably hate it.
The M9 is a battle-proven workhorse. It just works.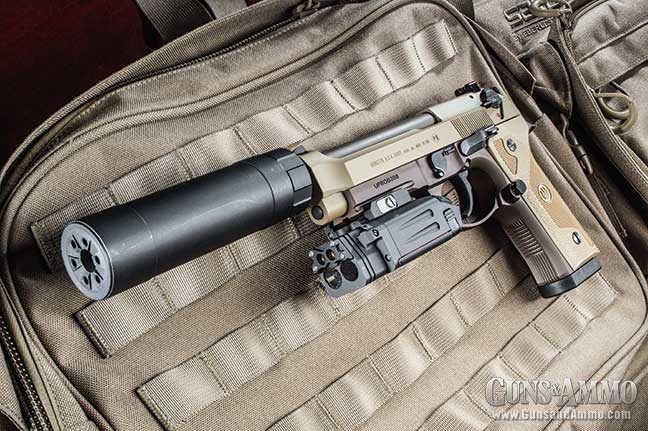 With its 180-degree ejection port, the M9 mitigates most jams and stovepipes. Plus you can shotgun rounds in if you're in a pinch.
The M9A3 sports a threaded barrel, but no suppressor height sights. Kind of confusing if you ask me.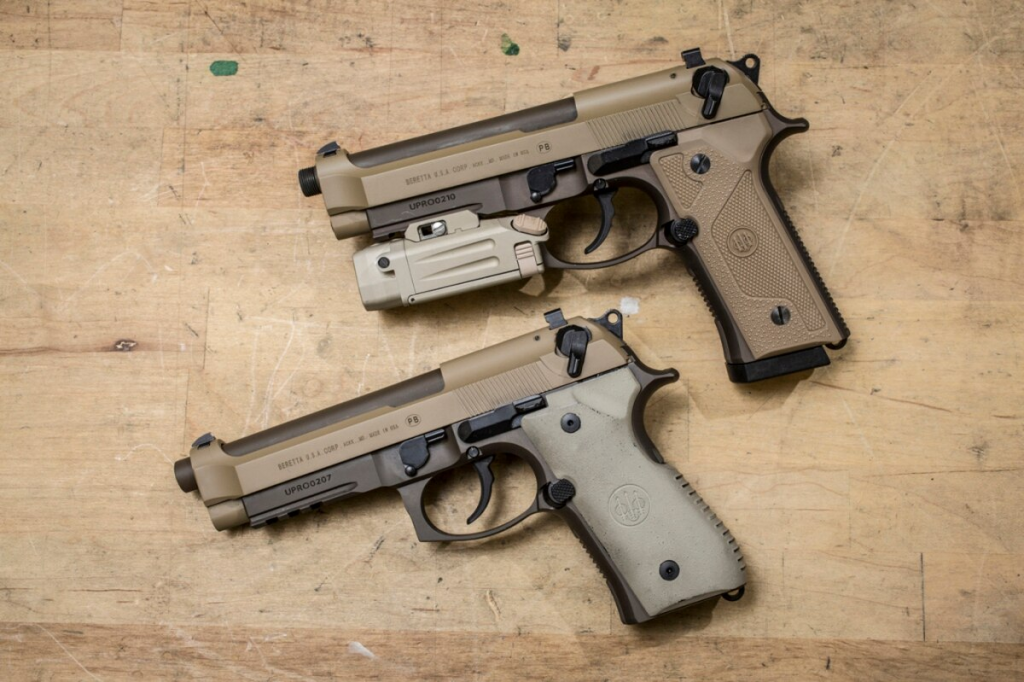 This turns what could have easily been a green gun into a yellow. Also, it's not optics ready if you're into that kind of thing.
Sorry Beretta, you could have come harder than that.
900
at Sportsman's Warehouse
Prices accurate at time of writing
Prices accurate at time of writing
6. Shadow Systems MR920
Shadow Systems makes all sorts of aftermarket products, so it comes as no surprise that they would eventually create a pistol of their own.
The MR920 looks at the Glock 19 build and laughs in superiority.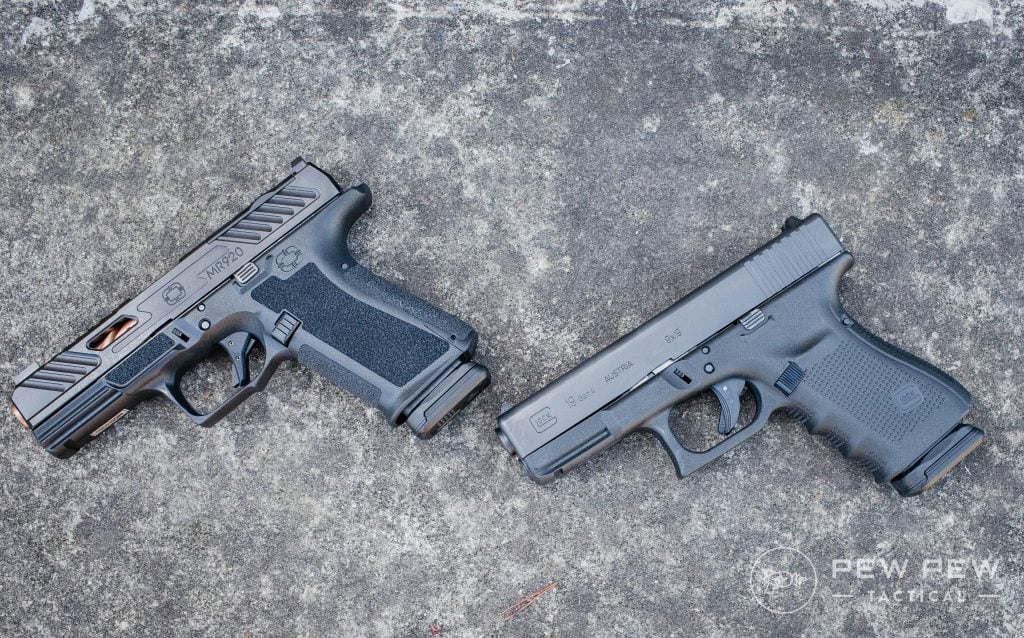 You can opt for a threaded barrel model which is ready to accommodate a suppressor.
Also, this 9mm also sports an array of top-tier features like an optic-cut slide, black nitride or bronze TiCN barrel finish, aggressive beavertail, and swappable backstraps.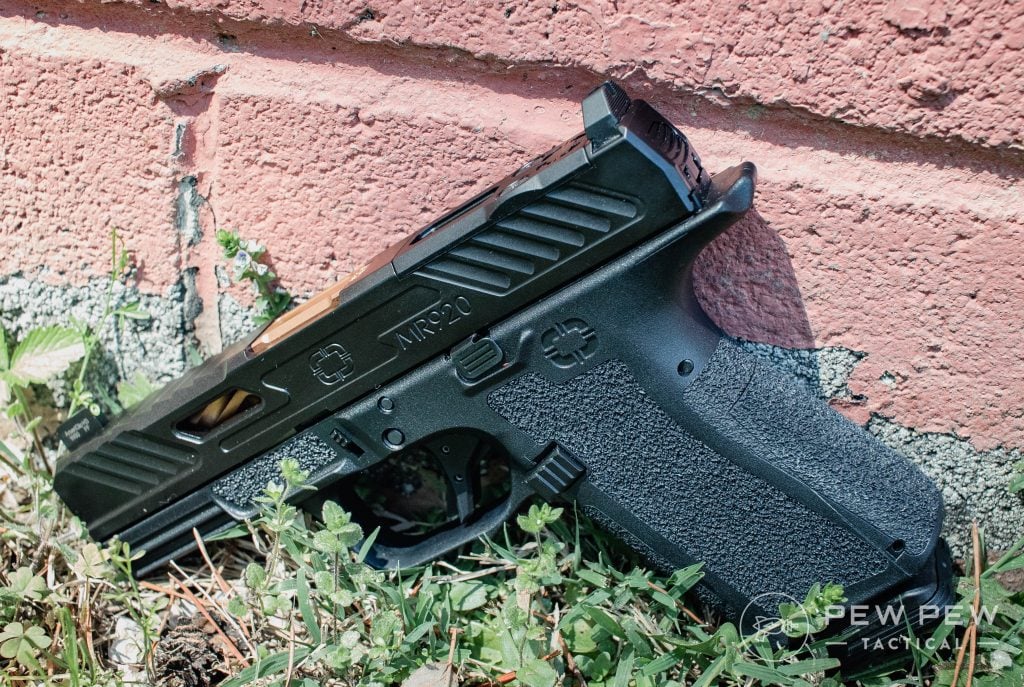 It's a dream to shoot and looks pretty sleek too.
Not to mention, it's truly able to perform right out of the box. PPT Managing Editor Jacki carries the older, and now discontinued, MR918 and loves it!
989
at GrabAGun
Prices accurate at time of writing
Prices accurate at time of writing
7. CZ P-09
We can, in good conscience, make a list of guns and not include a CZ. Like, for real, someone will come for us.
So to please the CZ fanbois, we're tossing in the CZ P-09.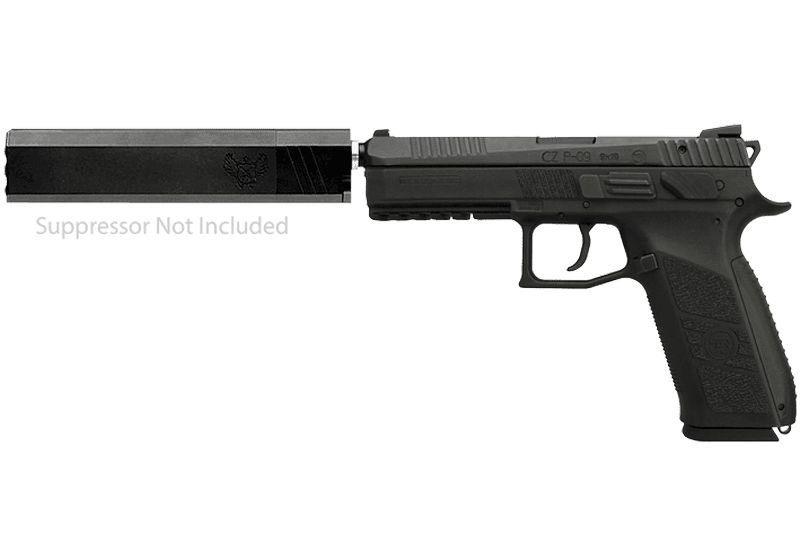 While this gun can be purchased in stock configuration, you do have the option of upgrading to a suppressor-ready model…if you just have to have a CZ.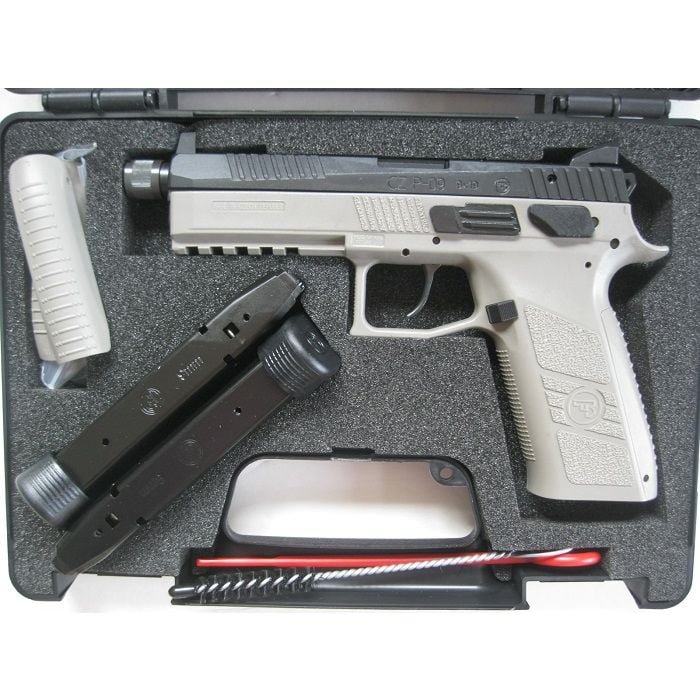 Featuring a 9mm hammered design, the CZ P-09 brings a capacity of 21+1. So, you got a lot of ammo at your disposal.
The CZ P-09 uses black polymer grips with interchangeable backstraps for a more comfortable shooting experience. It also sports the Omega DA/SA trigger system.
599
at Sportsman's Warehouse
Prices accurate at time of writing
Prices accurate at time of writing
Tried the CZ P-09? Rate it below!
8. Smith & Wesson M&P M2.0
While the Smith & Wesson M&P M2.0 comes in a standard, stock configuration, the company does offer threaded barrel models.
Going this route nets you the familiar and reliable design of the M&P brand, but the added benefit of tossing a suppressor on the end.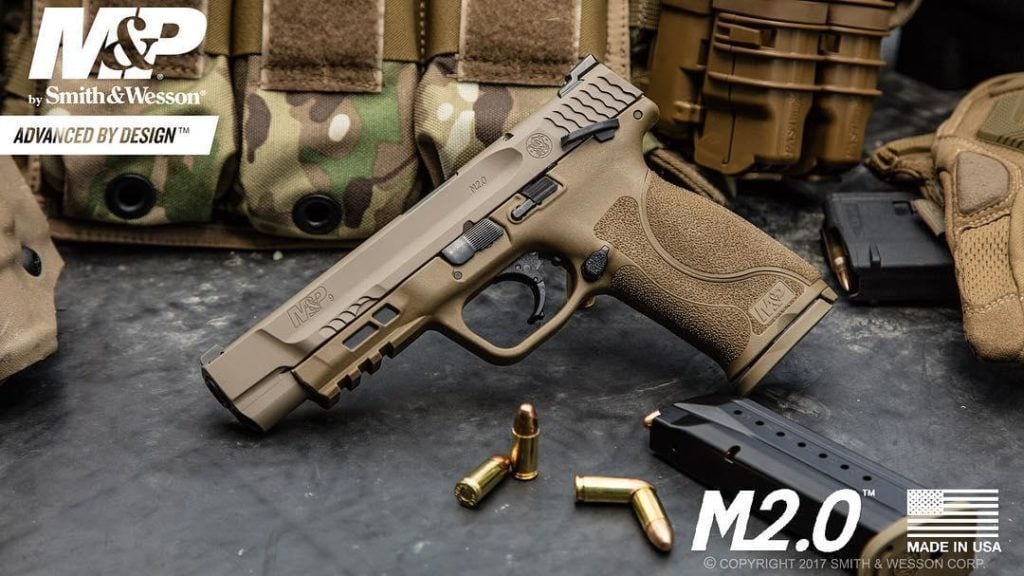 Kind of a win-win.
The M&P ships in either 9mm, .40 S&W, or .45 ACP so you have some caliber options. Pricing is also pretty comparable to the CZ P-09 at around $599 MSRP.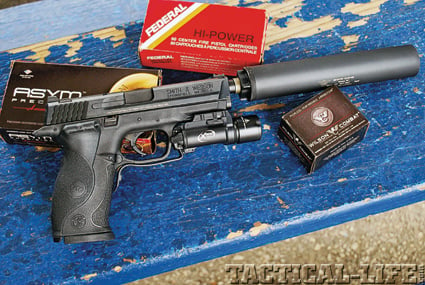 Not bad for a model you can immediately toss a can on.
This pistol series comes in either black or FDE and has the option of tall white dot steel sights, TFX night sights, or plain 'ole white dots.
529
at Sportsman's Warehouse
Prices accurate at time of writing
Prices accurate at time of writing
9. Hushpuppy Glock
No, we're looking at a familiar name in any silencer/suppressor circle — Hushpuppy.
The Glock offering is a gun-enthused mad scientist's fever dream. It is finely tuned just for suppression.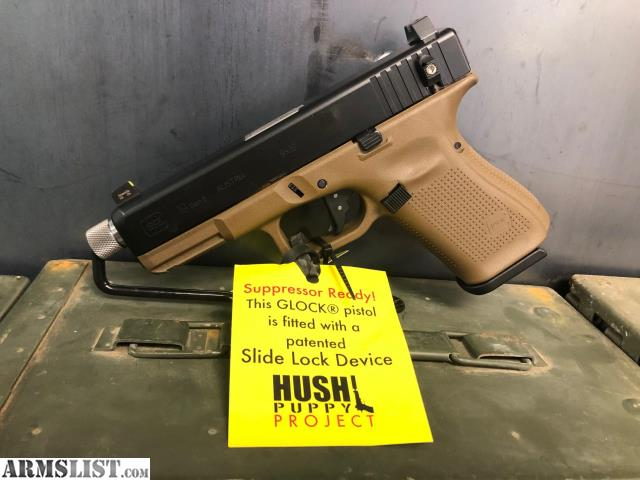 With a specially engineered Slide Lock Device, the Hushpuppy Glock enables the shooter to suppress all three noises a gun makes when shooting.
Although they are not as common as other offerings, you'll be hard-pressed to find a better suppressor host.
10. MPA30SST
It's more than a meme. The MPA30SST is a true-to-life MAC 10/11 clone.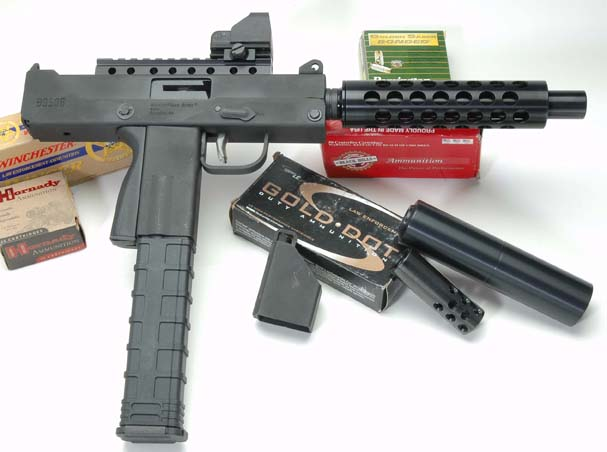 Technically it's a pistol, but it really is a technicality.
However, it comes with a tri-lug barrel and a Picatinny rail. I'd say that's pretty suppressor-ready.
Throw a Sig folding PCB brace on there and you have the ultimate backpack gun.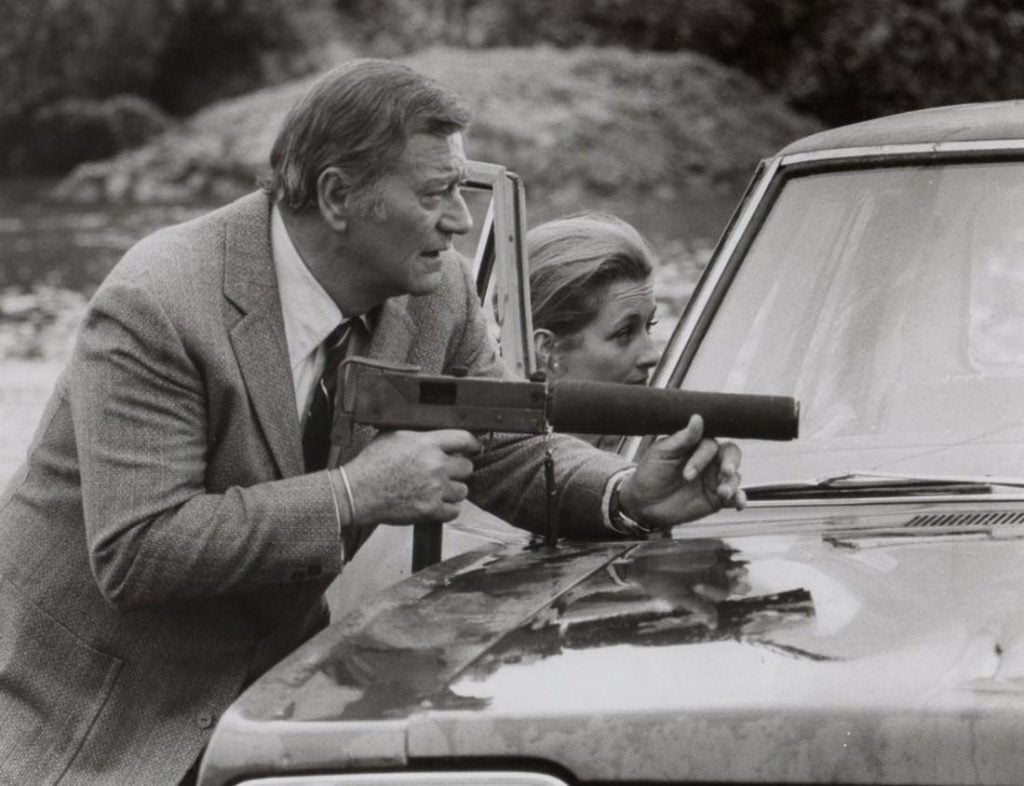 If you have some money to burn, enjoy 80s action movies, and want to turn some heads, the Masterpiece Arms Defender (MPA30SST) is a perfect suppressor host.
799
at GunPrime
Prices accurate at time of writing
Prices accurate at time of writing
Make Your Current Gun Suppressor-Ready
If you don't chose to nab one of the above models, that's cool too. You can always outfit your regular gun with a threaded barrel which will allow you to pop a suppressor on and roll.
Some models we love are the Lone Wolf Alpha and Faxon Firearms' models.
The Original Upgrade Barrel
134
at Lone Wolf
Prices accurate at time of writing
Prices accurate at time of writing
(We have a whole article dedicated to Glock barrels if you are outfitting a Glock. If you have a Sig P365, check out our Upgrades Article for goodies there!)
While you're tricking your gun out, you might also want to look into raised sights as these make shooting with a can that much easier.
We love Trijicon's Bright & Tough Night Sight Suppressor Set for Glocks!
100
at EuroOptic
Prices accurate at time of writing
Prices accurate at time of writing
Again, you can check out our article on the best aftermarket sights for some recommendations.
Conclusion
If you're looking to edge into the door of suppressor ownership, then one of these suppressor-ready firearms will surely help you accomplish that goal.
They're ready to run straight to the range with you and your can!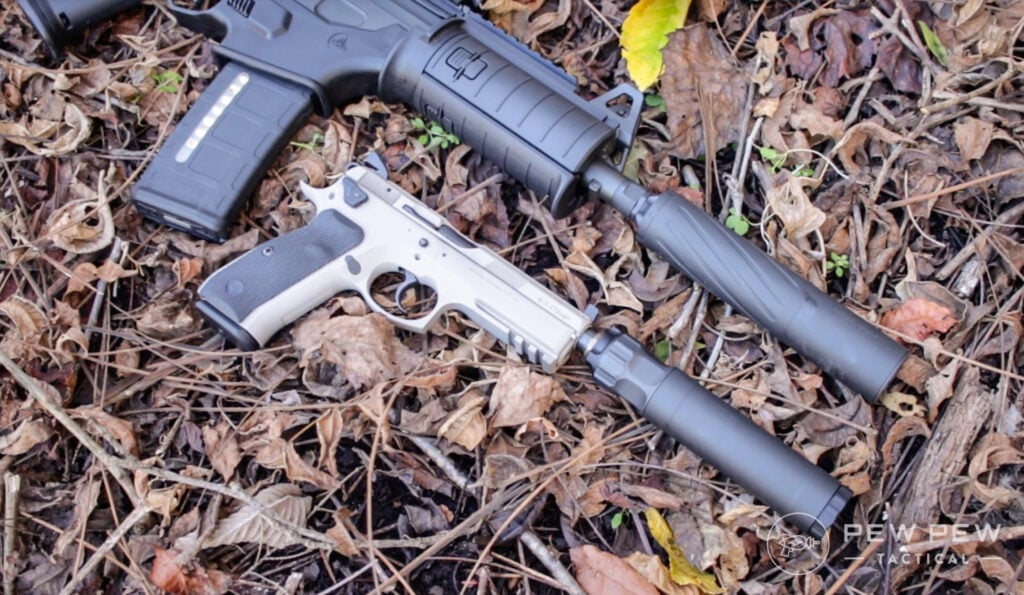 Aside from the obvious, suppressor-ready firearms also come with their own perks. They're cool, capable, and just plain fun!
Which suppressor-ready handgun is your favorite? As always, let us know in the comments below. Interested in suppressors? Learn How to Buy a Suppressor Online or take a look at the Best 9mm & .45 ACP Suppressors on the market!