Some projects are easy no matter what, some projects are only easy when you have the right tool for the job.
Changing your irons is the latter!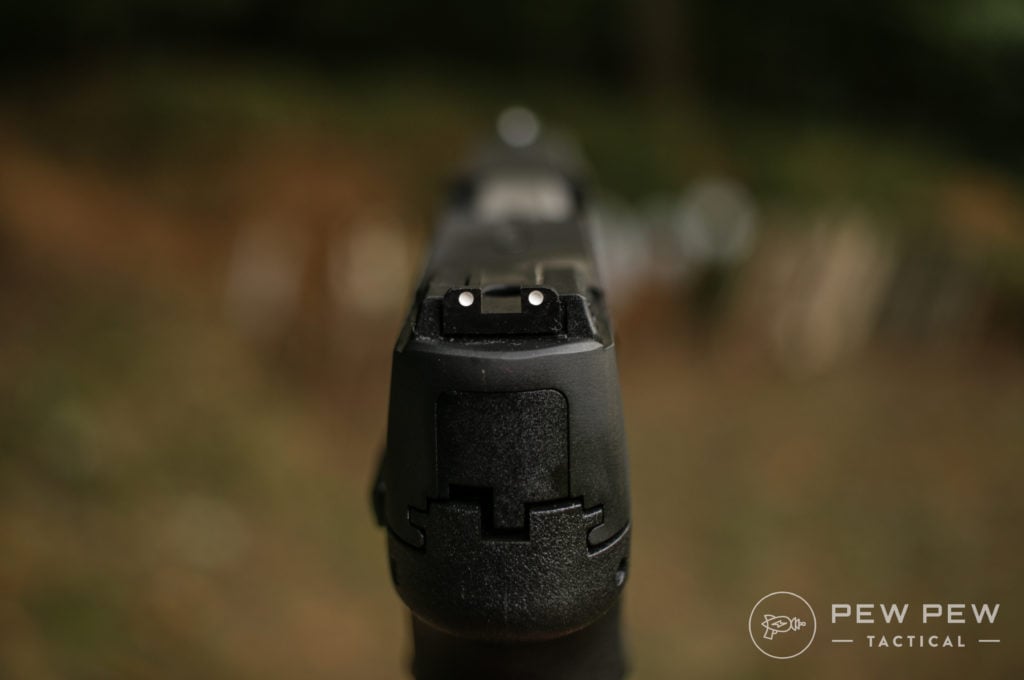 If you're here, you're most likely tired of the boring, old iron sights on your gun and looking for an upgrade. But you want to do it the easiest way possible.
Luckily, we like things to be easy too. So, let's talk sight pushers!
What tools are good? What are worth the money?
We've tested most of the popular models on the market and have a few recommendations for you!
Wheeler, Real Avid, and <Random White Label Name> — we got the goods on what to buy!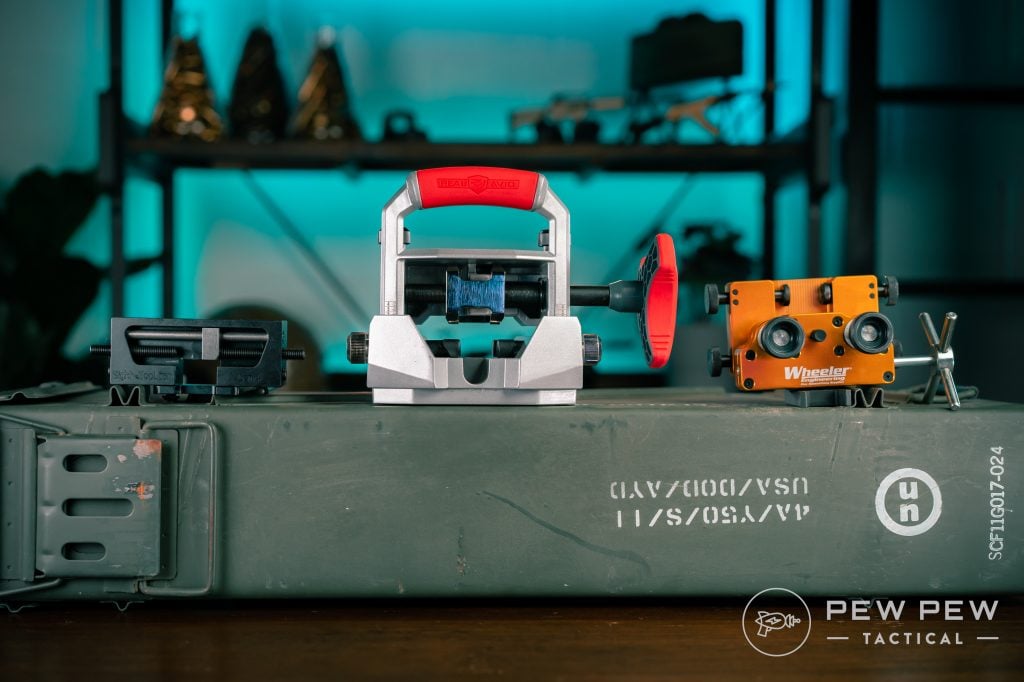 By the end of this article, you'll be fully versed on what sight pushers are, why you probably want one in your gun toolbox, and which ones are worth your money.
Keep reading!
Table of Contents
Loading...
What Are Sight Pushers?
They push your iron sight left and right.
That's it. That's what they do.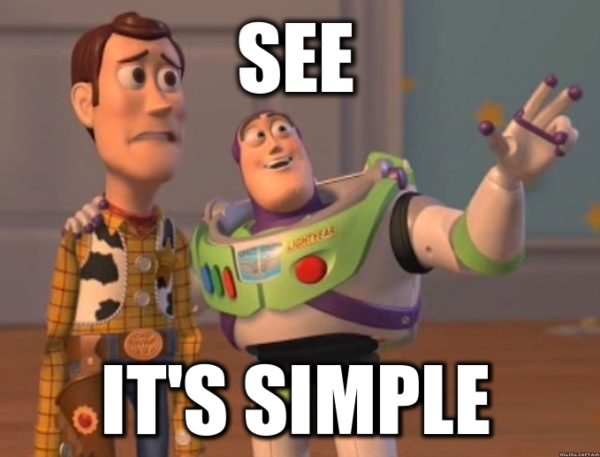 Do I Really Need One?
Sure, but only if you need to adjust your rear sight to correct the aim of the pistol or want to replace your rear sight with something else.
If your gun isn't on target to the left or right, your rear sight needs to move.
You can do this with a punch and hammer, but it's harder and a lot less precise.
Over adjustment is almost certainly going to occur and require multiple adjustments.
If you want to upgrade your sights to night sights or change the type of rear sight you have to make it suit your needs better, a sight pusher is the way to go.
Again, it's possible to use a punch and hammer — but it's harder.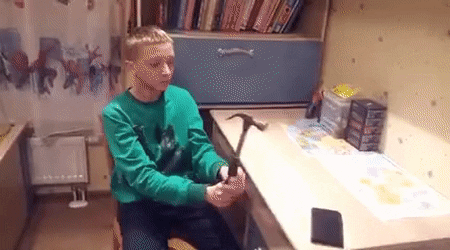 You could take your slide to a gunsmith, but that quickly becomes expensive and doesn't always guarantee the best results that suit your shooting.
Best Sight Pushing Tools
1. Wheeler Engineering Armorer's Handgun Sight Tool
The most expensive and arguably the best, Wheeler is pretty well known for making some really quality products.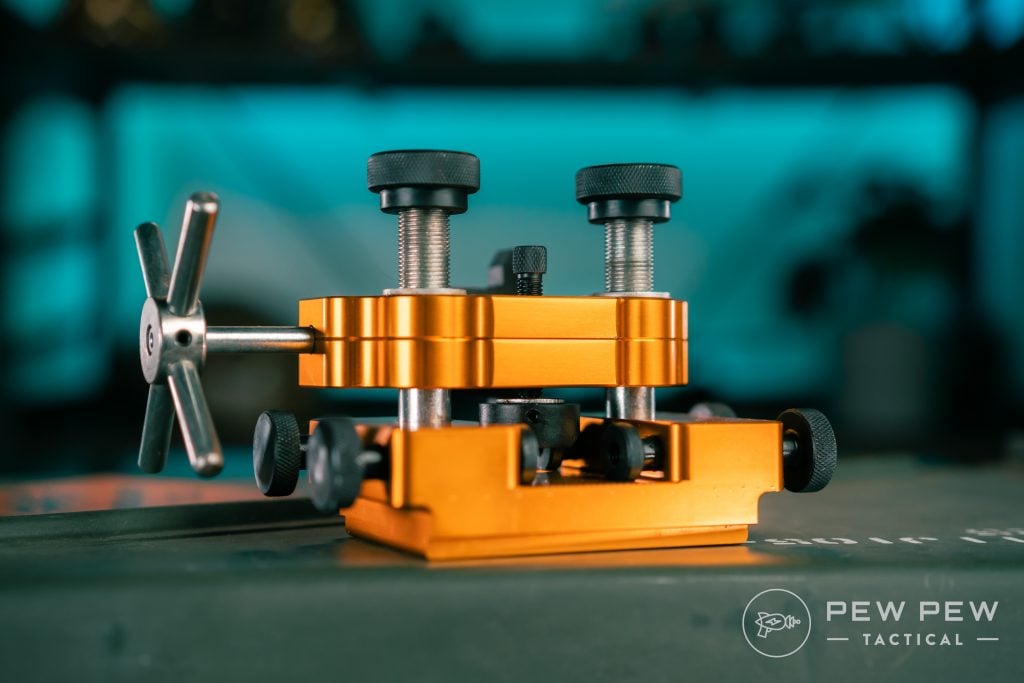 But they kicked it up a notch when it came to this sight tool. Right out of the box the main thing that stands out is how well made and how nice it is.
The machining is simply perfect, the anodizing is slick, and everything fits together perfectly.
It's clear that their tolerances and quality control are incredibly strict.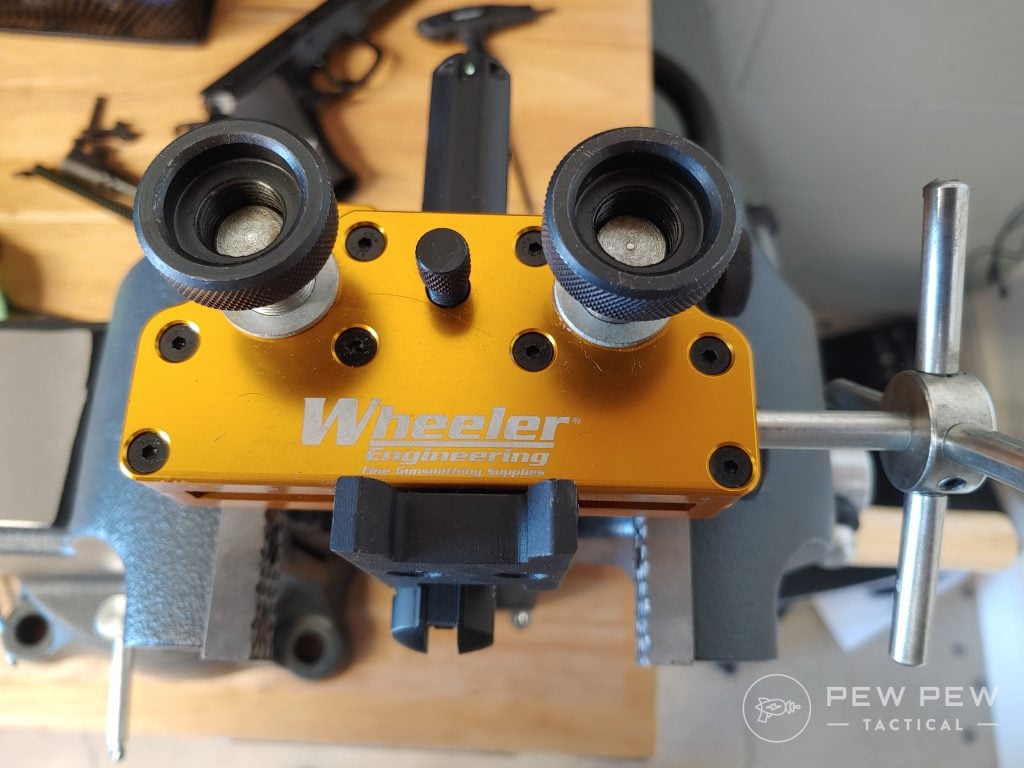 What that translates into for you is a pusher that is easy to use, smooth, and gives you a high level of precision.
It also lets you lock the slide into place using 4 screws on the sides and one large screw with a retaining cup on the top.
This makes for a really secure and locked down slide.
However, it isn't the most simple to use. Everything being highly adjustable means everything needs to be adjusted.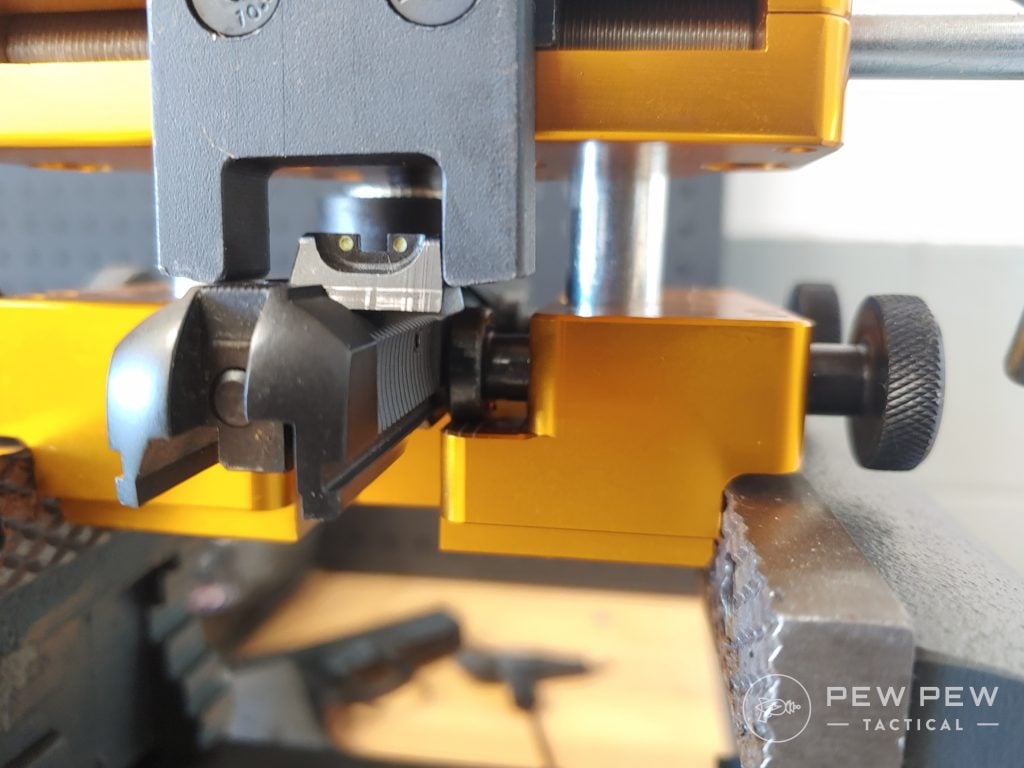 The pusher bit itself, while reversible, is held in place by two screws that need to be completely removed for the bit to be changed over.
And coming in at about $160 street price — this isn't a cheap piece of hardware.
If you're planning on replacing or adjusting a lot of sights or plan on using your gun for precision-oriented shooting like bullseye competition, this is the pusher for you.
For everyone else, this might be a little overkill.
127
at Brownells
Prices accurate at time of writing
Prices accurate at time of writing
2. Real Avid Master Sight Pusher
I've been a big fan of Real Avid's for a while now and I'm really pleased with their sight pusher tool.
Real Avid to me is a great "everyman" type of toolmaker.
It won't be the cheapest, it won't be the sexiest, but it will offer great features without overwhelming you.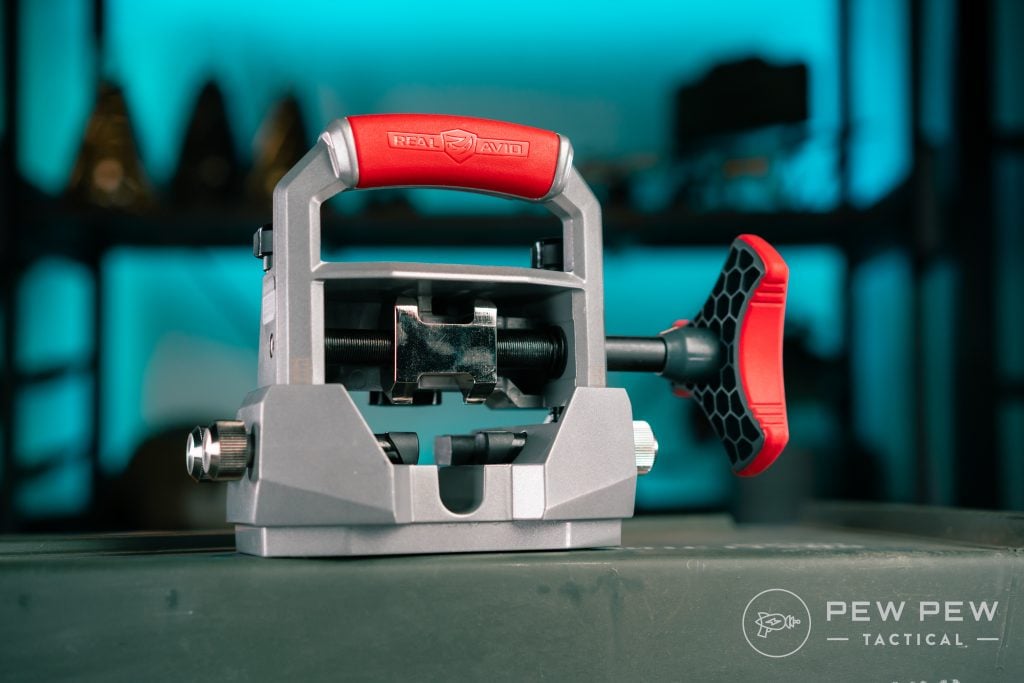 While not as buttery smooth as the Wheeler, Real Avid's sight pusher is easy to use and smooth to operate.
Almost all of the knobs are large and allow a good grip, even if your hands aren't clean.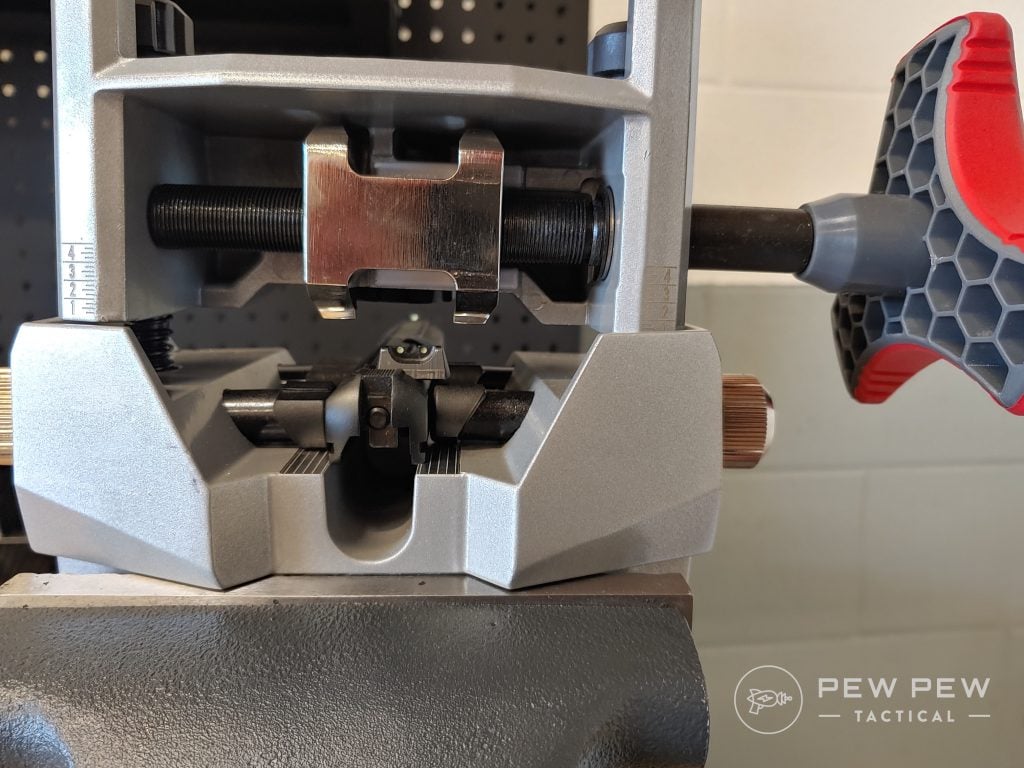 The base is massive, the entire unit is heavy, and it's got a big handle on top allowing you to use it even without a vise.
(I strongly recommend a vise if you can though, it makes it easier.)
Like the Wheeler, it has four large screws on the sides to lock your slide in place — but the upper screw and cup are easier to adjust than Wheeler's making it just a bit nicer.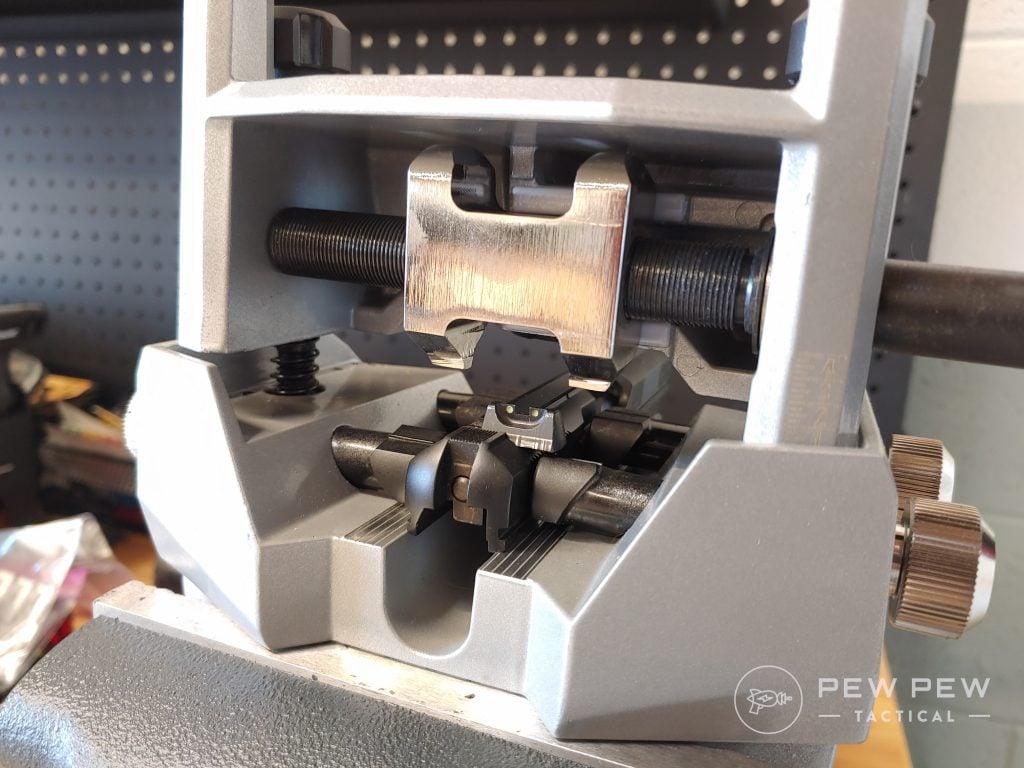 Something I really like about it is that the upper unit is springloaded. This makes lifting the pusher off of your slide pretty easy to check and eyeball your clearances.
You also have screws to lock it down if you want, but they're optional in operation.
One downside though is those screws. They are right up against the handle and don't give you a lot of room to freely twist them.
Kind of annoying but not game-changing at all.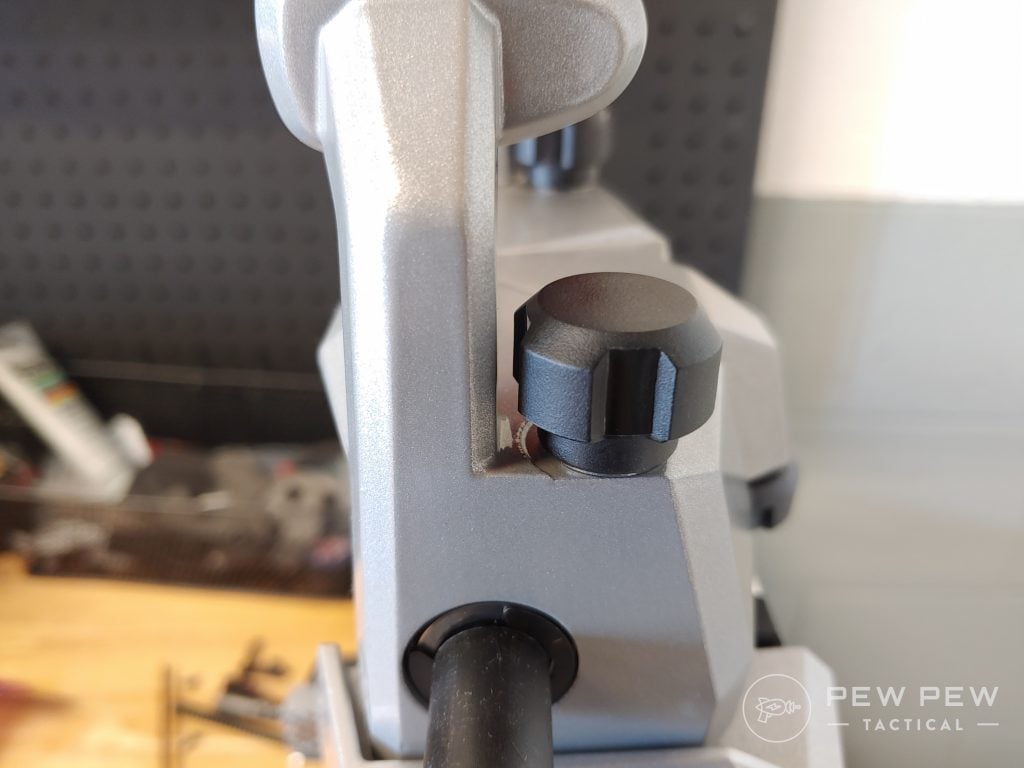 The pusher bit is also by far the easiest to use. Run the pusher to the left all the way and the bit will flip over. Hold it steady and run the bit to the right and you're ready to use it.
Nothing ever needs disassembly and nothing can ever get lost.
Plus, it comes in at a price that while a bit high — delivers 100% of the value if you tend to use it at least a few times.
140
at Amazon
Prices accurate at time of writing
Prices accurate at time of writing
What do you think of the Real Avid Master Sight Pusher? Rate it below!
3. Kuber Sight Pusher
Technically ours is the Sight Tool Gen 3, but it's a design that is manufactured by the same company under a host of brand names.
The Kuber is the best price I saw when writing this.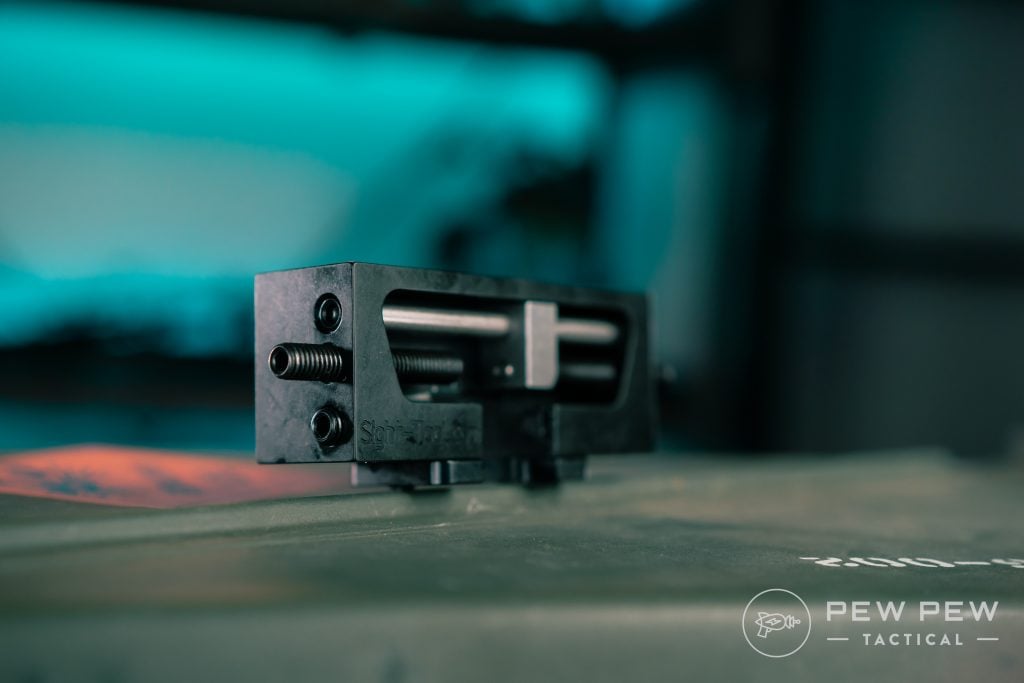 If you need a pusher but want to spend as little as possible, here it is.
It's not super user friendly, it absolutely requires a vise, and you have to constantly fiddle with a large Allen key.
But it is much cheaper than the others, smooth to use, and does a great job of pushing sights around.
While I would never recommend this for a user that needed to do a handful of sights, this is solid for doing one or two.
To lock a slide in place you need to release the bottom plate first, to secure a slide side-to-side you only have two screws that require the allen key to use, and to switch the bit you need to disassemble the unit entirely.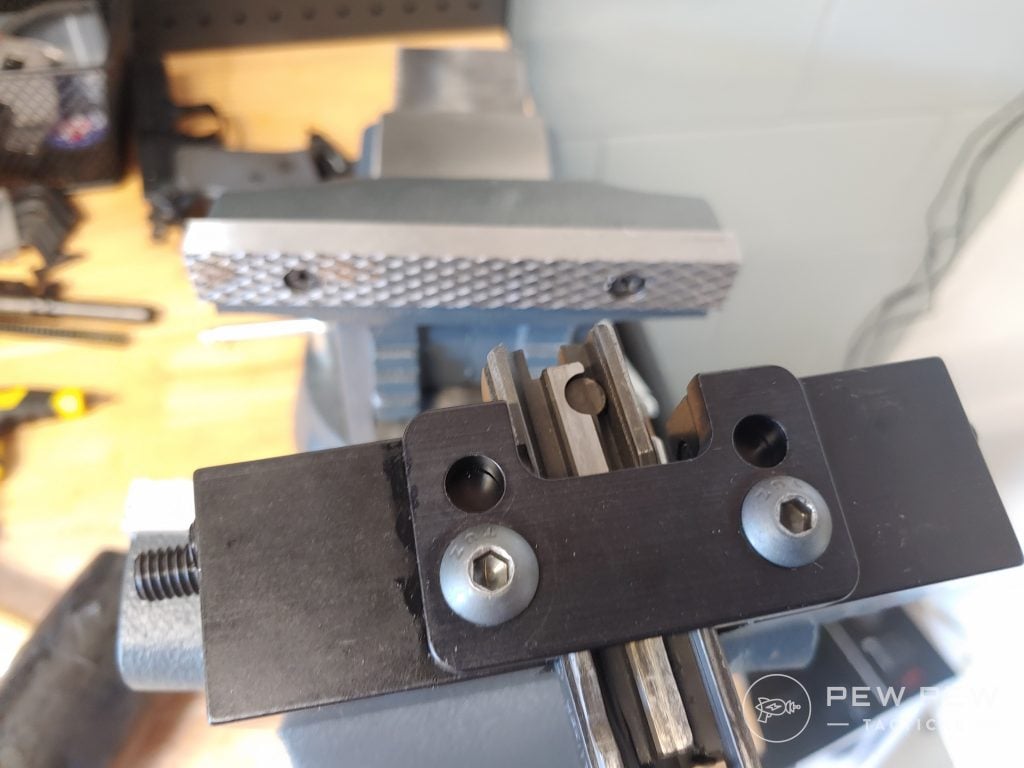 While every step offers fewer options and requires more work, it is still very user friendly.
There isn't much to misunderstand, everything runs smoothly, and it's very well made.
I would hate to have to do many changes using the Kuber, but if I was just getting through one or two or three, this is a huge value tool.
43
at Amazon
Prices accurate at time of writing
Prices accurate at time of writing
Conclusion
While I don't change as many sights as a gunsmith does, I do change them fairly often working here at PPT. For me, the Wheeler is the best tool.
But if I was to recommend a sight pusher for the above-average shooter I think the Real Avid would be the one I picked.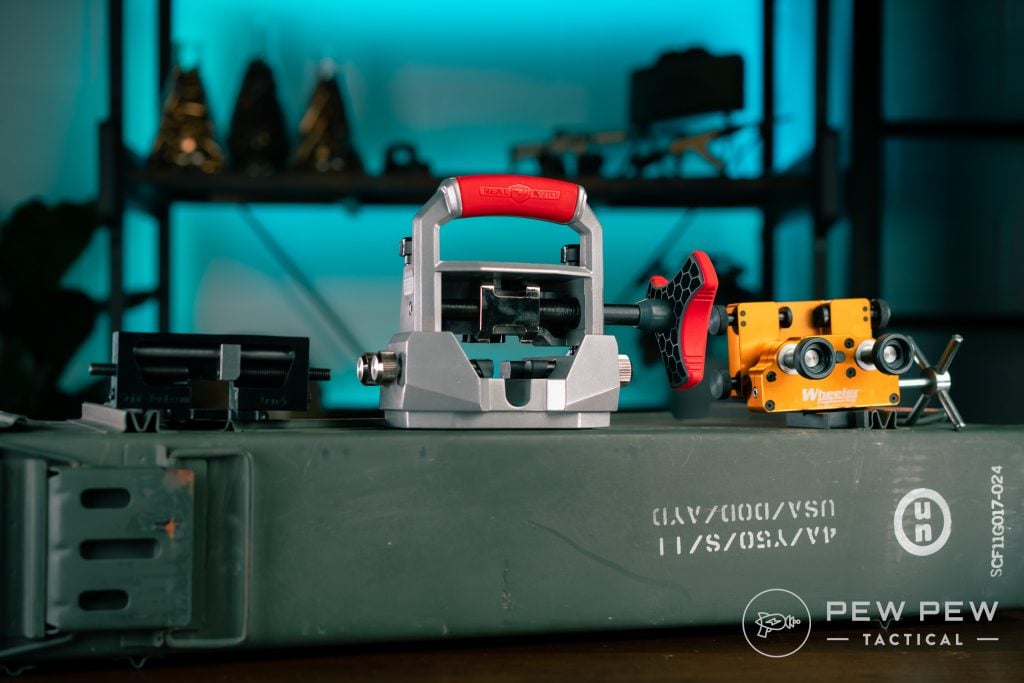 It's simple, very user friendly, and saves you a few bucks at the checkout.
Budget options are budget options, but even for being cheap — the Kuber is impressively well made.
What are your go-to tools? How many sights have you changed with a hammer and punch? Let us know in the comments! For some great upgrade options, take a look at the Best Night Sights and Best Glock 19 Sights (And Other Models).