Do you know what's amazing? Armor and armor carriers and how awesome they've become. It's a fascinating world.
In 2009, I was issued my first plate carrier on my first deployment to Afghanistan. The Eagle Plate Carrier was my first experience…and it wasn't a good one.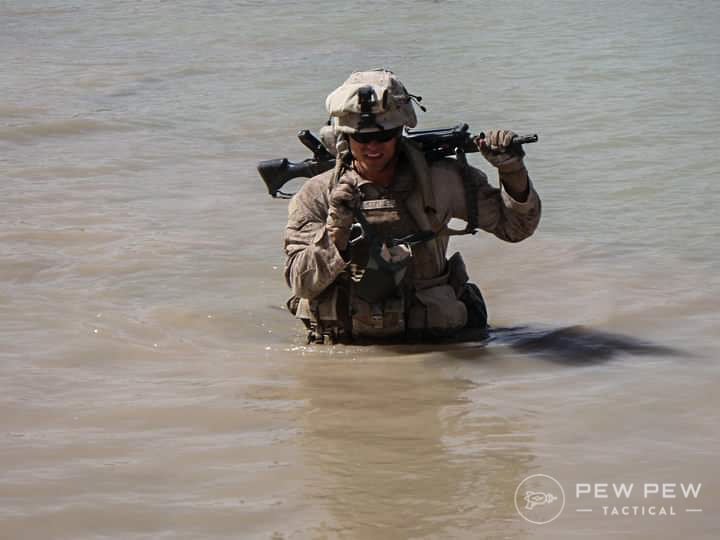 It was not comfortable, lacked durability, and took some hacking to make work. Fortunately, that's changed significantly over the last few years.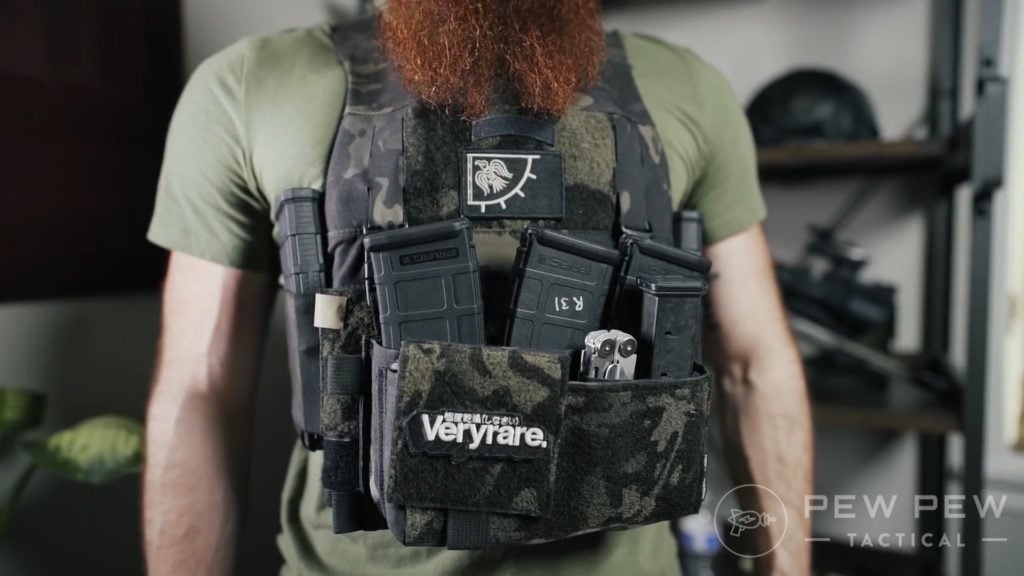 Since 2009, the plate carrier game has changed dramatically. These nifty pieces of gear got smaller, lighter, and more maneuverable.
Designed for modularity, they come in handy for a variety of mission sets.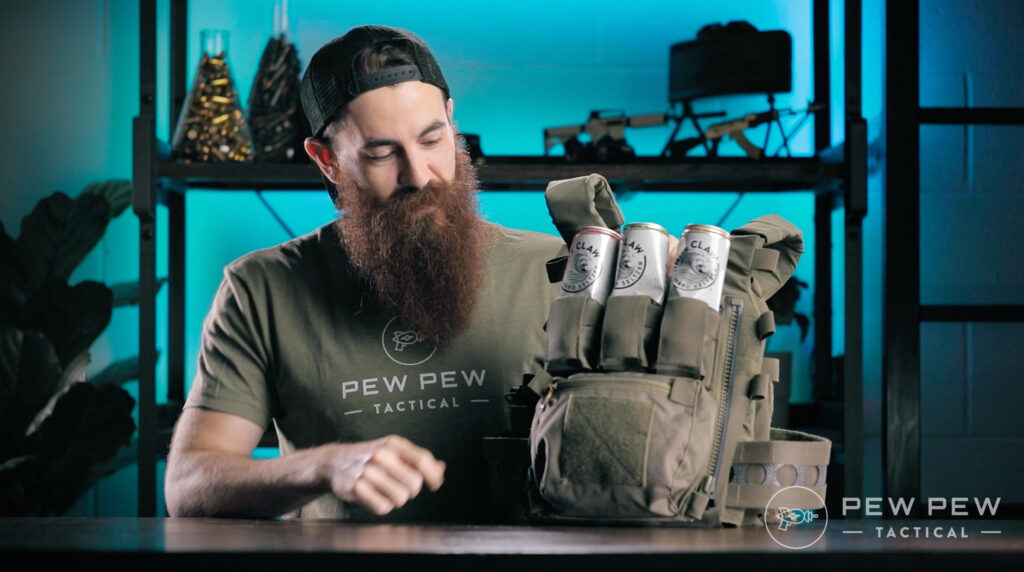 The market is also massive, and we know that can be a bit overwhelming when you're shopping.
As such, we've put together a list of the best plate carriers on the market.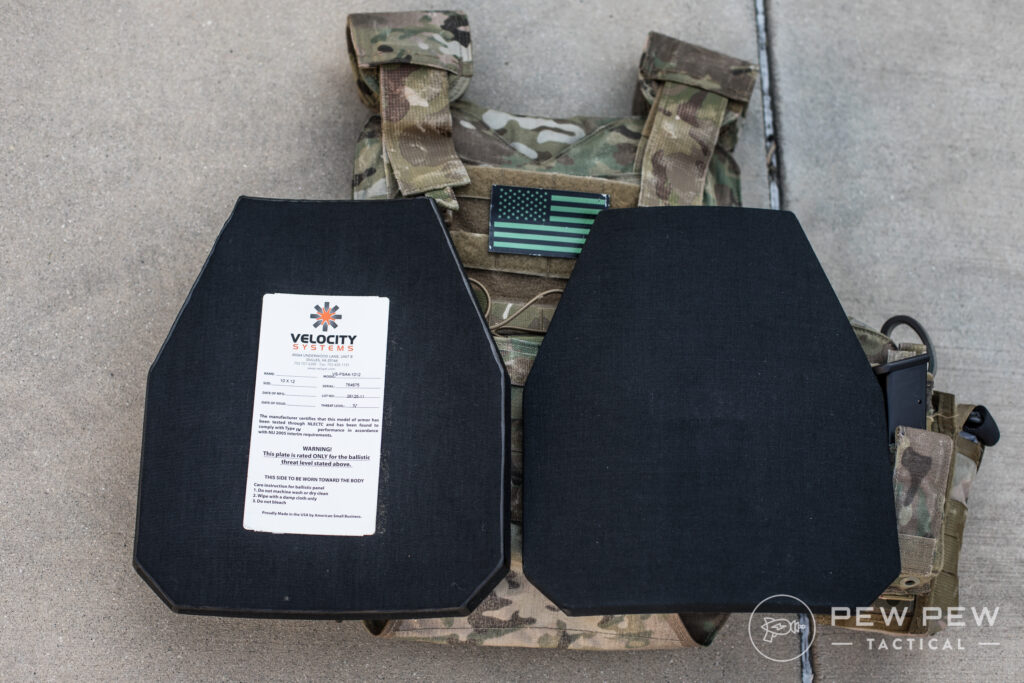 While I would love to insert my own bias into what I think is the best, I shoved that aside and collected models serving alongside police and military forces worldwide.
So keep reading if you're in search of the perfect plate carrier to pair with your plates.
Summary of Our Top Picks
Best Plate Carriers
1. Crye Precision JPC 2.0
Crye Precision, the favorite brand of all tactical hipsters, creates some of the best stuff on the market.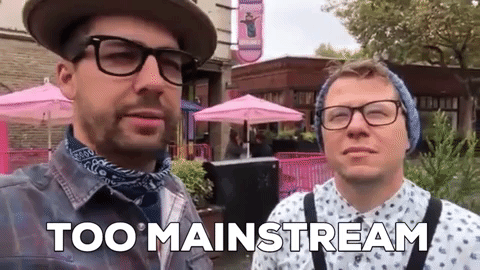 They charge a premium for it, but it's well worth the money.
And it's often the choice of America's most elite troops.
There are lots of impressive things to say about the JPC 2.0 — Jumpable Plate Carrier.
But to me, the most impressive part of the JPC 2.0 is the fact it weighs just a little over a pound.
In the armor world, that means it's a minimalist plate carrier that prioritizes mobility over bulk.
As a guy who wore a plate carrier professionally, I can appreciate the lightweight design.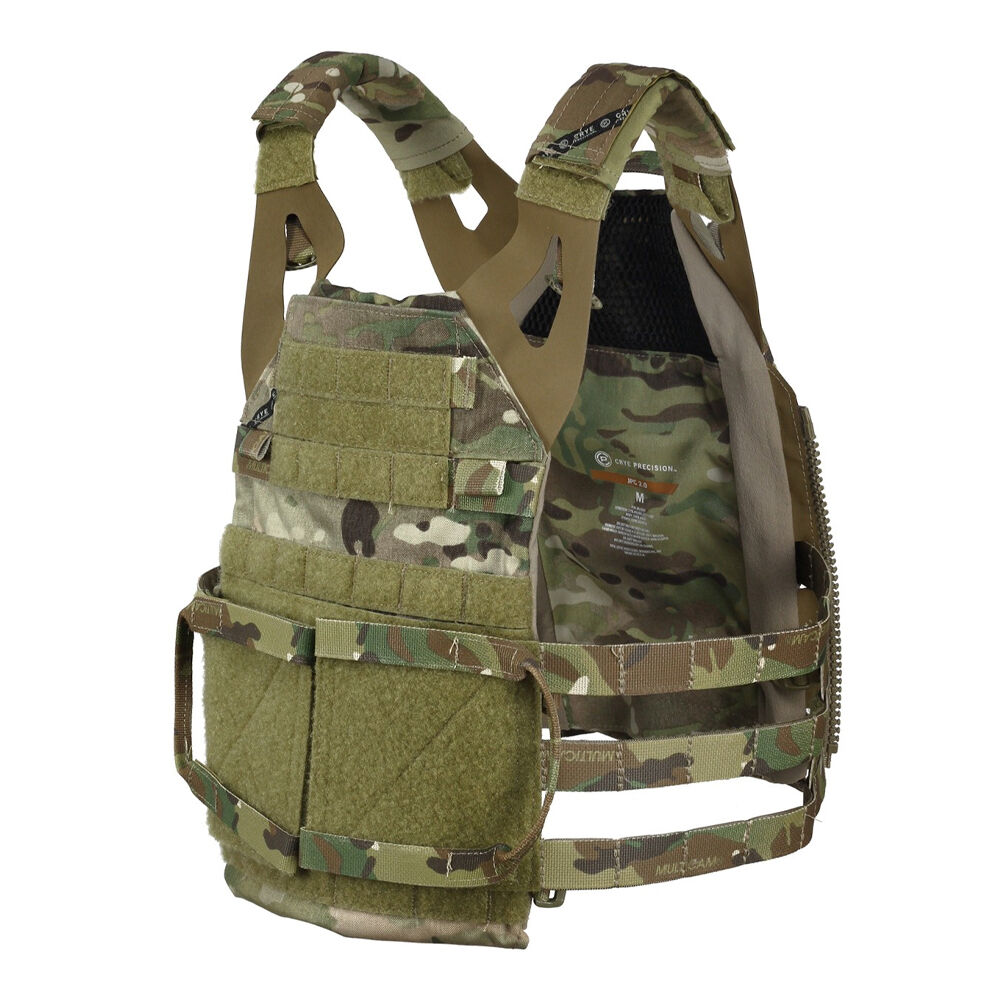 Users can easily customize the JPC 2.0 and outfit it with numerous accessories ranging from mag pouches to side plates, zip-on panels, various flaps, and more.
A personal favorite is the side pull mag pouch setup.
Regardless of how it's used, the JPC 2.0 provides an extremely high-quality plate carrier. It's my personal favorite and probably one of the most vetted plate carriers on the market.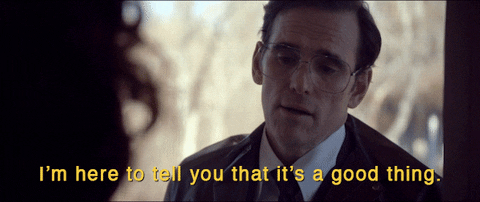 (But man, is it tough to shove a plate in these things.)
Best Minimalist Plate Carrier
240
at Evike
Prices accurate at time of writing
Prices accurate at time of writing
And ironically…Evike (a huge airsoft ecommerce store) has the best access to real JPC 2.0 carriers.
Have you tried the JCP? If so, let us know what you think by rating it below.
2. Ferro Concepts Slickster
Remember how I was impressed by the JPC weight? Well, I was blown away by the Ferro Slickster.
It weighs just 0.8-pounds. That's it.
As the name implies, Slickster means the carrier comes slick. As in, it's not covered with MOLLE, at least until you want it to be.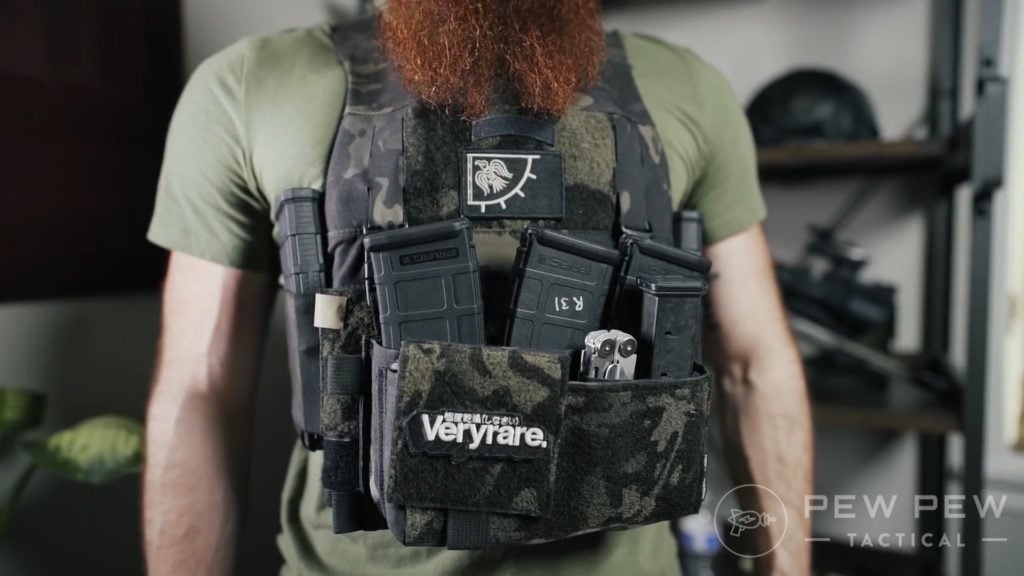 You can run it slick with a gear belt for a minimalist setup, or you can go whole hog with all the accessories for the ADAPT line of gear.
Users can add all sorts of sweet stuff like cummerbunds with built-in mag pouches, MOLLE panels, and the like.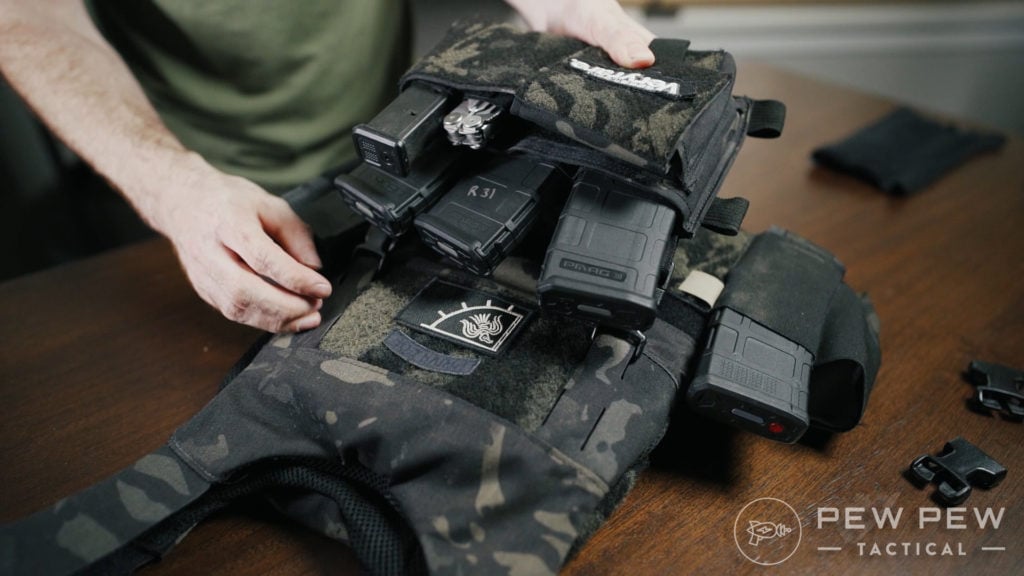 That said, the Ferro Slickster might be best used for low-profile stuff.
It's small, lightweight, and relatively thin. So, maybe toss on the cumberbund with pouches and call it a day.
You can run it heavy, but that's not where it shines.
If you need a covert carrier that can occasionally go overt, then you'll be quite happy with your selection.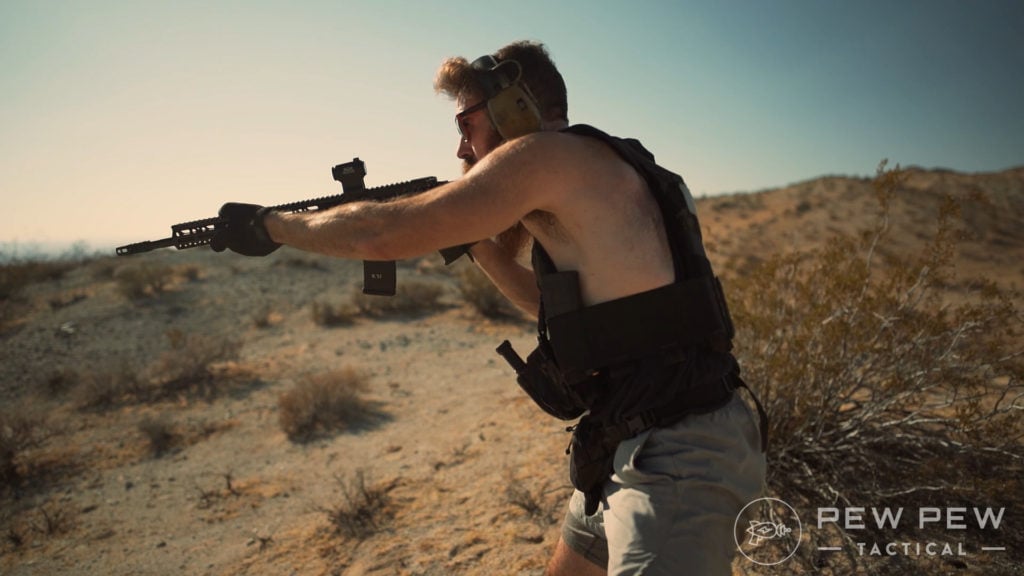 With the AXL AVP and MOLLE ADAPT chest panel, you can run placards from Haley, Spiritus, and most other placard styles.
This slick carrier provides the lowest profile option possible while still retaining hard armor capabilities.
Best Low-Profile
319
at Refactor Tactical
Prices accurate at time of writing
Prices accurate at time of writing
Read our review on the Ferro Concepts Advanced Slickster and the Ferro Concepts Slickster & Spiritus Systems Micro Fight Chest Rig for more on this rad carrier.
3. Velocity System Scarab LT
If you want an overt plate carrier that doesn't harp on minimalism, then the Velocity Systems Scarab LT is the one.
This plate carrier is a full-sized kit designed for extended missions. It's not as sleek and sexy, but it's a big boy and does big boy things.

The Scarab LT handles heavier loadouts better than your minimalist designs, granting more room to fit a real combat load, IFAK, comms gear, and beyond.
NPCs are great until you're packing a SAW and carrying several drums worth of ammo.
All that extra size allows the Scarab LT to feel quite comfortable. The shoulders, in particular, provide a lot of freedom.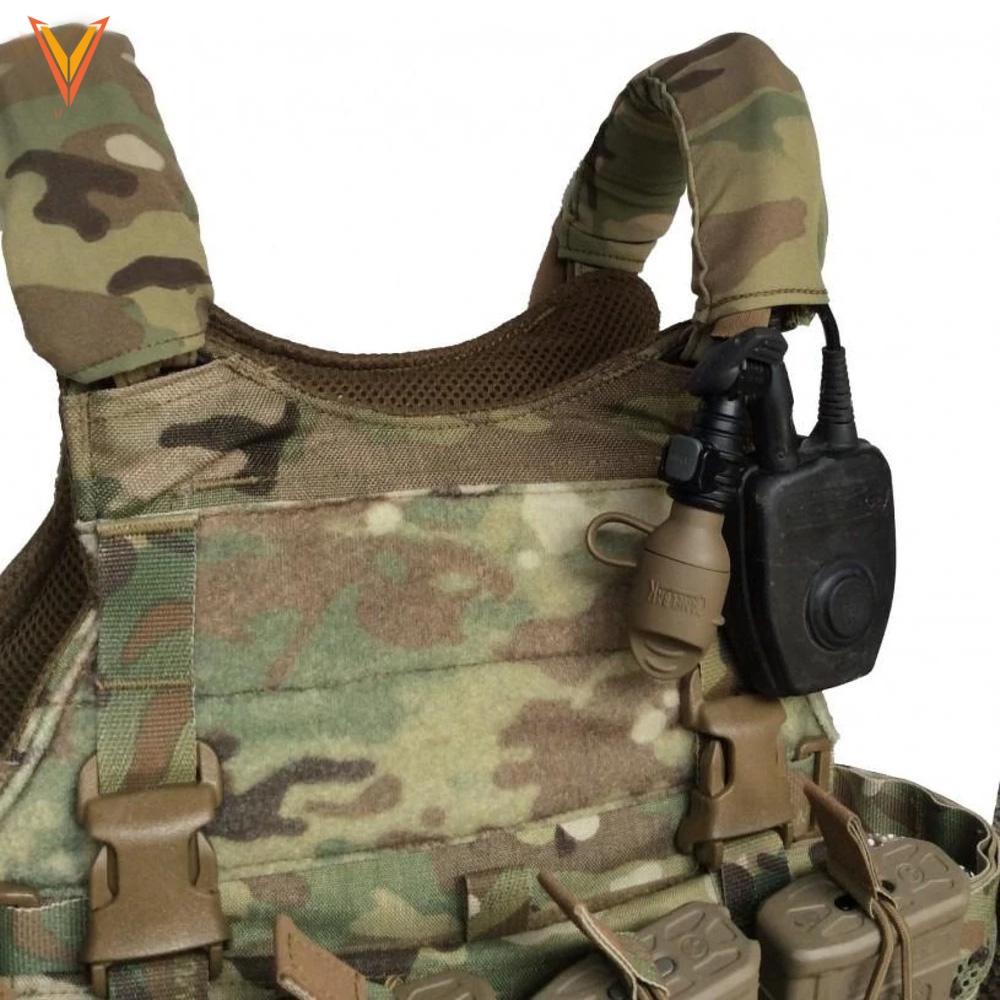 The unique swivel shoulder straps make moving your upper body easy. And they work well when shooting in weird positions.
Speaking of, and this might be the big guy in me talking, but I find shouldering a rifle in this kit very easy.
Like most modern plate carriers, you get an abundance of options for stripping the kit down and dressing it up as needed.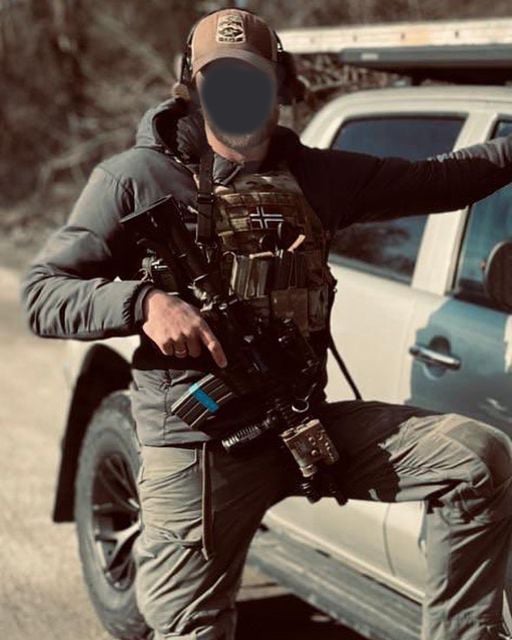 Remove or add front and ABC panels and cummerbunds when necessary. Zipping on a back panel provides a good degree of convenience as well.
When you need a full-on, infantry-ready fighting kit, the Velocity Systems Scarab LT checks that box.
Best for Heavy Loadouts
329
at Velocity Systems
Prices accurate at time of writing
Prices accurate at time of writing
4. 5.11 Tactical All Missions Plate Carrier
Plug-and-play can be invaluable for those who want a simple option.
If you just want a plate carrier without choosing piece after piece for it, then the 5.11 Tactical All Missions Plate Carrier provides an option.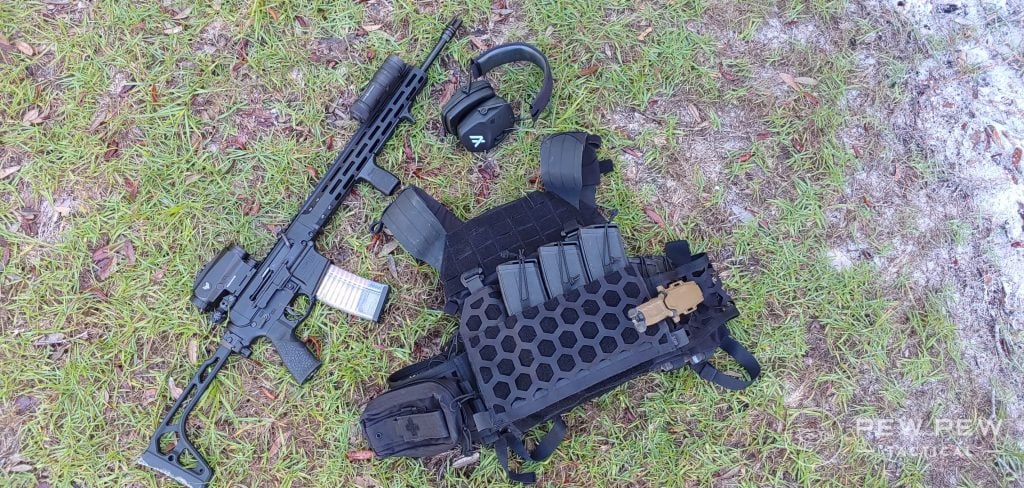 The AMP offers you a package that strips down or builds up for a versatile mission set.
Reduce it to just two plate bags or tack on an internal and external cummerbund for carrying a fighting load.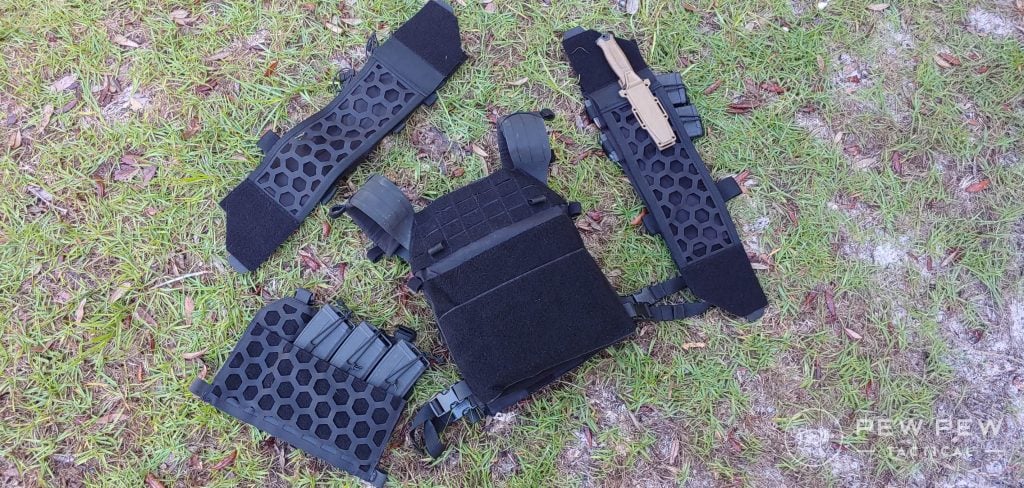 It's quite modular, providing users an entirely new type of webbing.
The Hex Grid webbing allows you to mount accessories at a variety of angles for optimized access.
And the kangaroo pouch and cummerbund bring a wide variety of pockets to carry a half dozen magazines, tourniquets, etc.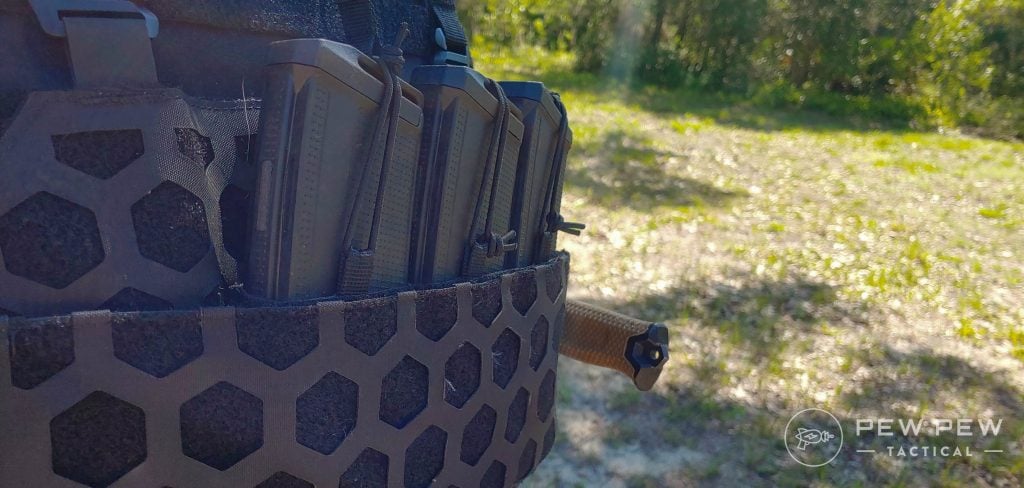 This carrier also provides plenty of room to mount all your goodies — from admin, pouches to drink holsters and beyond.
Internally it's quite comfortable with big pads. You can remove the panels, but man, they make a big difference comfort-wise.
Adjustments can be made, but it takes some effort to do so.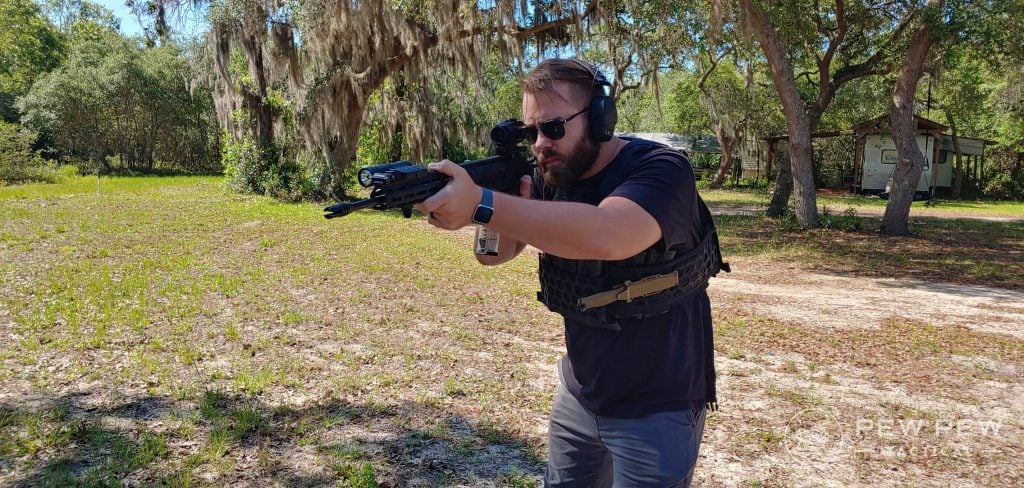 The good news is the shoulder straps won't fail. Plus, those thick and wide shoulder straps provide tons of comfort, even when the weight of the carriers starts to ratchet up.
It's a complete plate carrier option that makes it easy to set up out of the box.
Best for Simple Setups
280
at 5.11 Tactical
Prices accurate at time of writing
Prices accurate at time of writing
To go more in-depth with the 5.11 Tactical AMP, read our full review here!
5. Mayflower Assault Plate Carrier
Let's line up another plug-and-play option for those not looking to pick and choose pieces.
The Mayflower Assault Plate Carrier allows you to click add to cart and buy it now — all that's left to do is add the plates!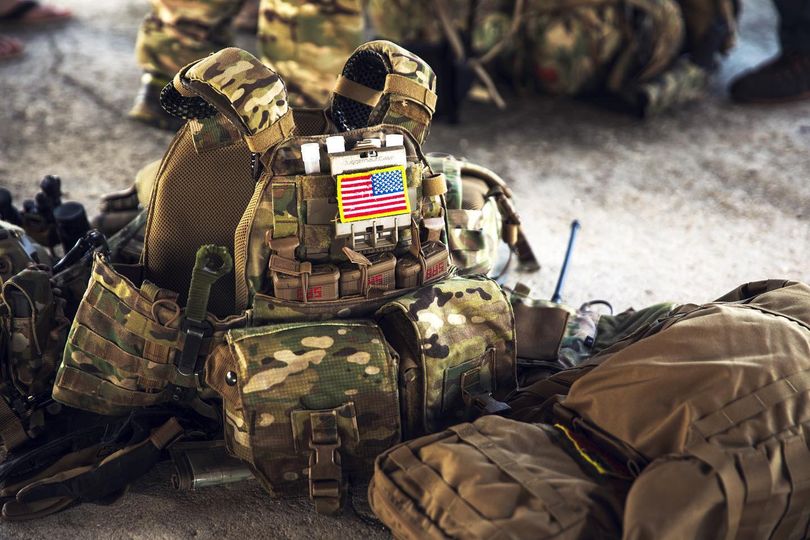 It's a simple but well-made platform.
You can choose between three options of cummerbund when ordering. One gives you three pockets for mags with standard MOLLE, another is a low-profile elastic, and the final is low-profile elastic with pouches.
The front kangaroo pouch provides three pouches for mags, while the generous MOLLE ladders make it easy to add your goodies.
Though the APC might be considered jumpable…it's a little bigger than your average minimalist plate carrier.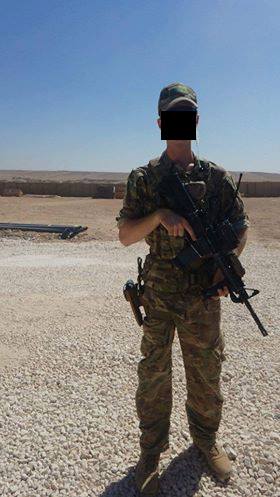 But it provides plenty of protection. On top of your front and rear plate bags, you can have optional side plates. With four plates, you do feel like an APC.
You can feel a little more comfortable loading down the Mayflower APC with gear.
The velcro material doesn't feel like it will easily separate from the kangaroo pouch when loaded down.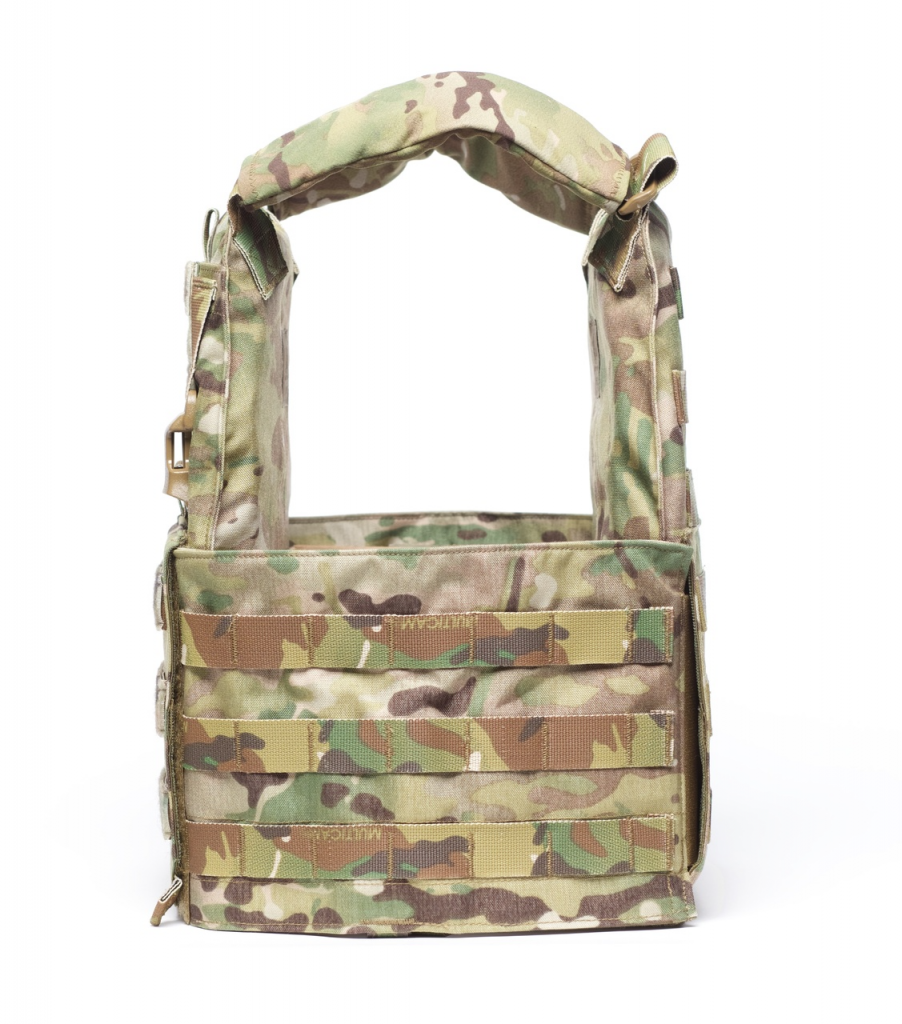 You can also add placards if you so choose — but the vest is more than enough.
The Mayflower APC delivers an excellent plug-and-play option that's extremely well made, durable, and comfortable.
Best for Beginners
259
at Velocity Systems
Prices accurate at time of writing
Prices accurate at time of writing
6. Spiritus Systems LV-119
The Spriritus Systems LV-119 is not what I'd call plug-and-play. In fact, it's pretty far from it.
You see, Spiritus likes to do this thing where they sell the things they make piece by piece.
No "Buy It Now" option here.
The good news is the LV-119 receives constant updates with new pieces and parts that keep the kit modern and evolving.
Also, you get the chance to build the LV-119 of your dreams…choose the front plate bag, the rear plate bag, and a cummerbund option.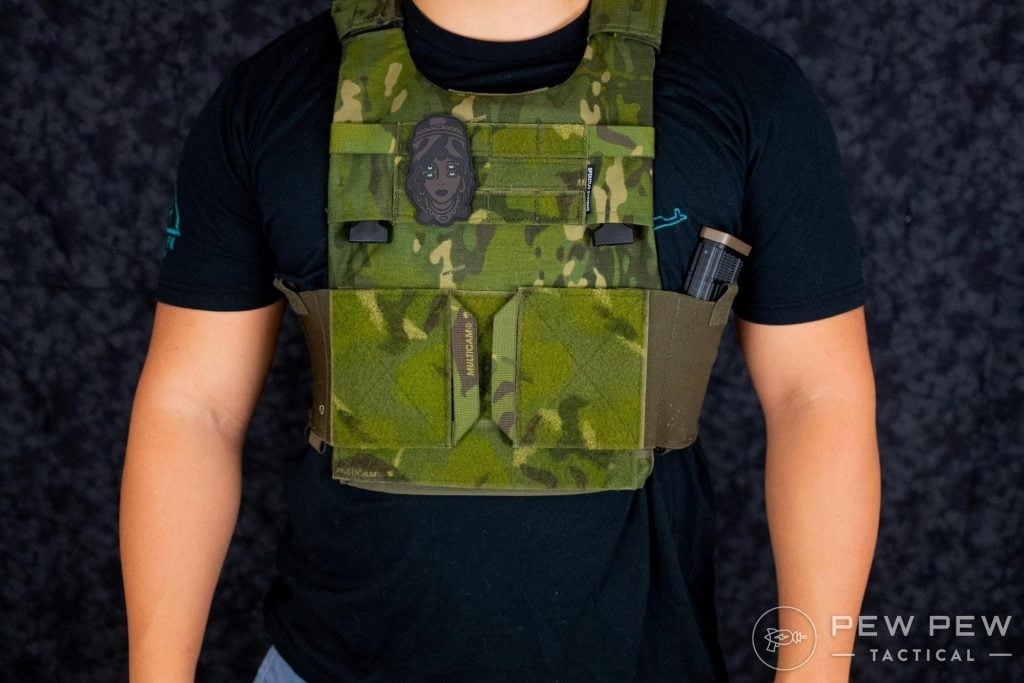 Your options include overt, covert, and assault options, and you can opt for various flaps, cores, mag pouches, and cummerbunds for multiple setups.
Users can mix and match overt, covert, and beyond to get the setup they need for whatever their mission requires.
Maybe you need to be sneaky…maybe you need to go fight in Fallujah…basically, it's like the AR-15 of plate carriers.
The LV-119 brings an extremely modern design that makes it easy to route wires for comms, antennas, and other fun stuff.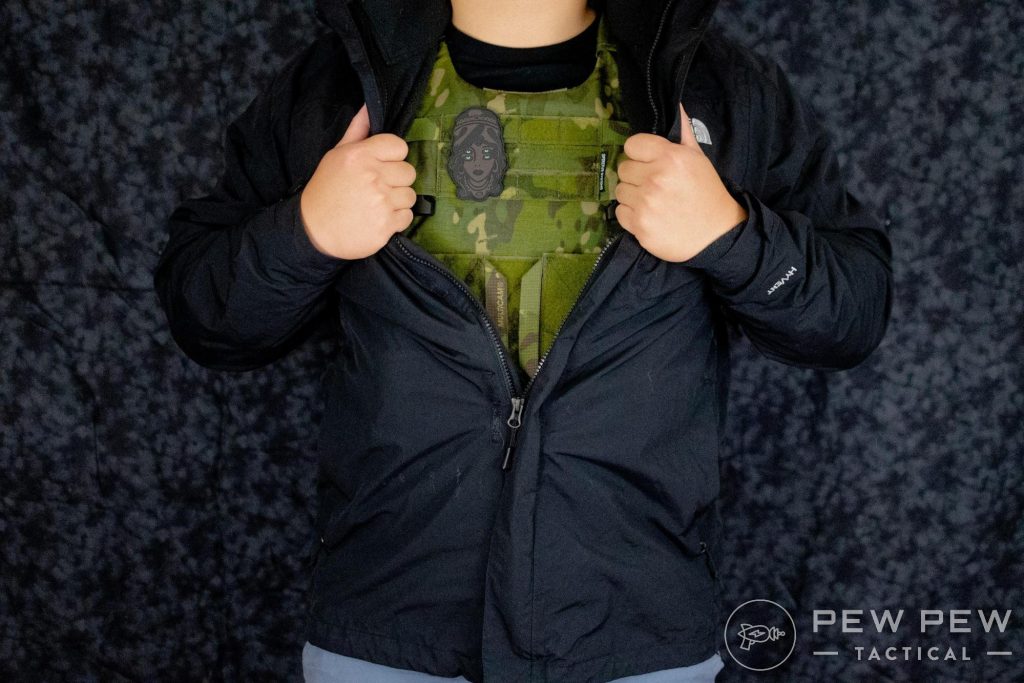 You can also use aftermarket placards like the Haley D3CRM Micro, the Spiritus Micro Fight Chest Rig, and more.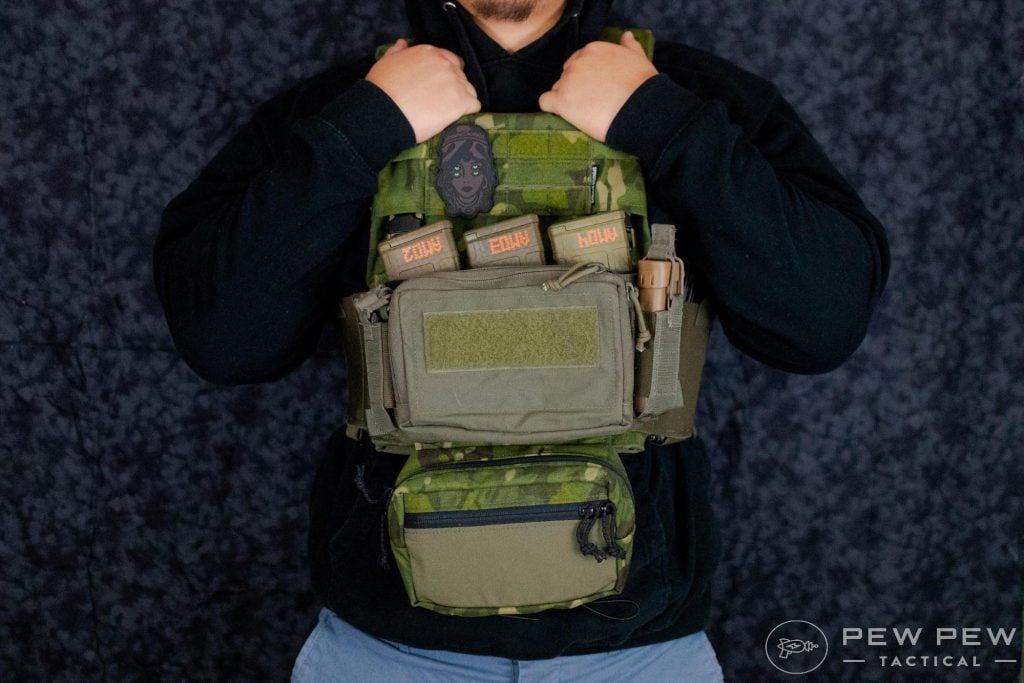 Like most modern plate carriers, it's jumpable or minimalist in design.
So, you can move and groove without having to fight your plate carrier along the way.
Most Options
285
at Spiritus Systems
Prices accurate at time of writing
Prices accurate at time of writing
Do we have a review of this…of course we do! Check out our full look at the Spiritus Systems LV-119!
7. Shellback Tactical Banshee Elite 2.0
The Shellback Tactical Banshee Elite 2.0 offers a premium-grade plate carrier with a full-size that still allows for mobility.
It's well designed for use in and out of vehicles, and users can ditch the cummerbund for a strap system creating a minimalist style carrier.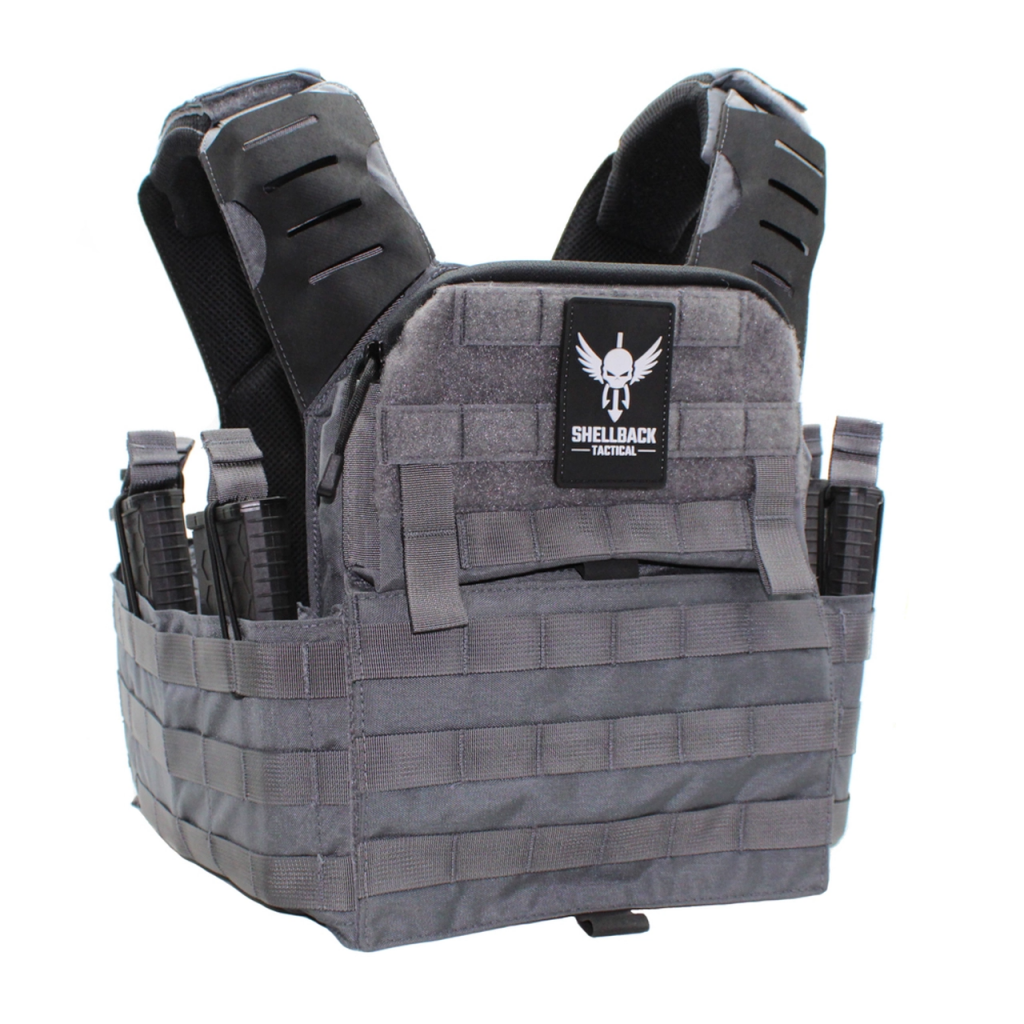 Side plates are optional. The 2.0's redesigned shoulders provide a bit more support for all that extra weight.
Unlike the older design, the new shoulder straps are wider and padded. This means your shoulders don't die in the first 10 minutes of wear.
The Hypalon shoulder straps also make it easier to route cables for comms.
Shellback Tactical eliminated the older hook-and-loop admin pouch with a zippered pouch. This provides easier access to your admin gear.
It also kills the tell-tale noise of hook and loop going squicchhhh.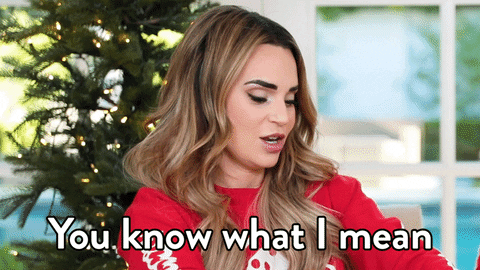 The cummerbund provides three M4 mag size pockets on each side. And you can carry a fighting load without attaching a pouch!
However, you won't want to…they're nice, but reaching the rearmost pouches will be a little challenging when you need a speedy reload.
Luckily, you have plenty of MOLLE ladders.
The MOLLE is quite tough and can support the weight of your fighting load.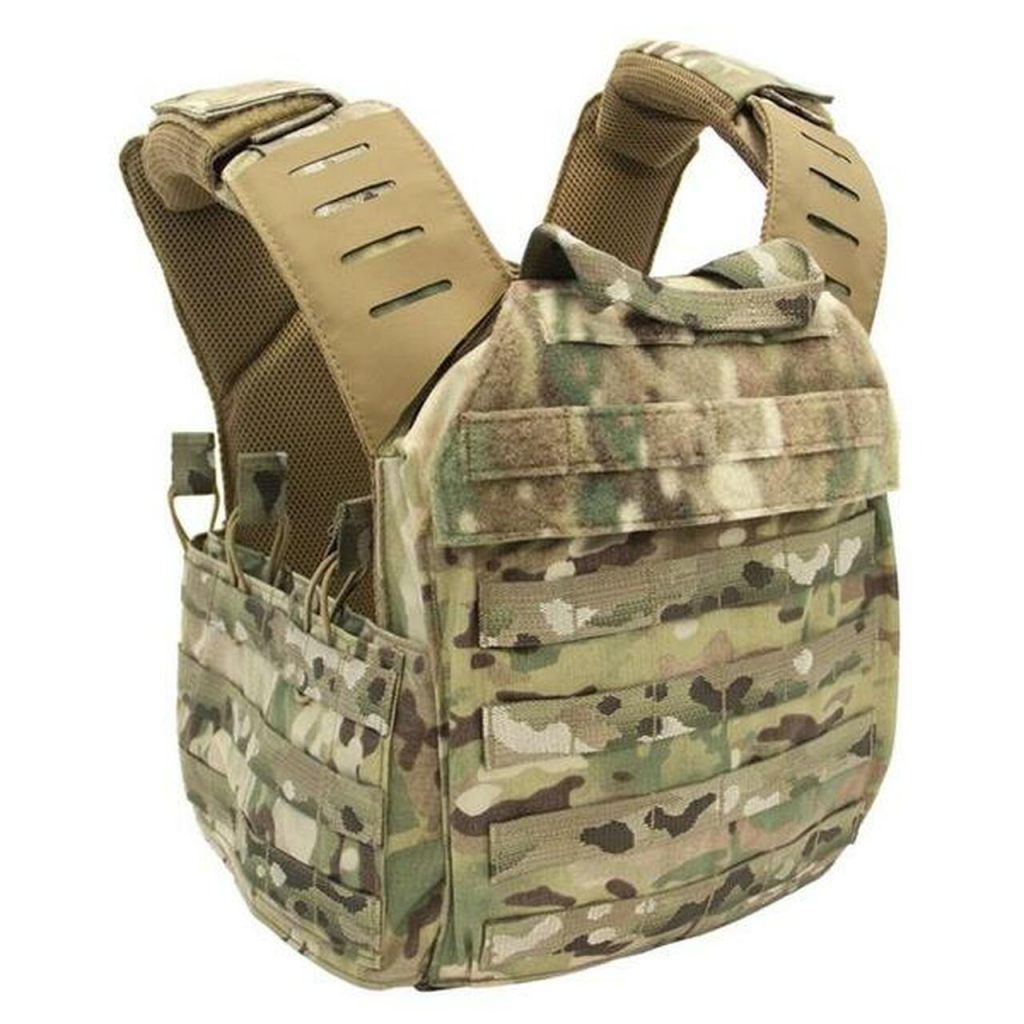 Not to mention, 3D padded internal mesh provides plenty of comfort for long-term wear. After eight hours of wear, you'll love that padded mesh.
Shellback Tactical took the feedback on their original Banshee, and the Banshee Elite 2.0 shows the value of experience.
It's a fantastic option ready for nearly any mission set.
Best Full-Size Plate Carrier
286
at Optics Planet
Prices accurate at time of writing
Prices accurate at time of writing
Conclusion
In 2009, no one owned armor on the private level. But since then, armor and armor carriers have become massively popular.
Most gun enthusiasts likely own some form of armor or are at least thinking about it.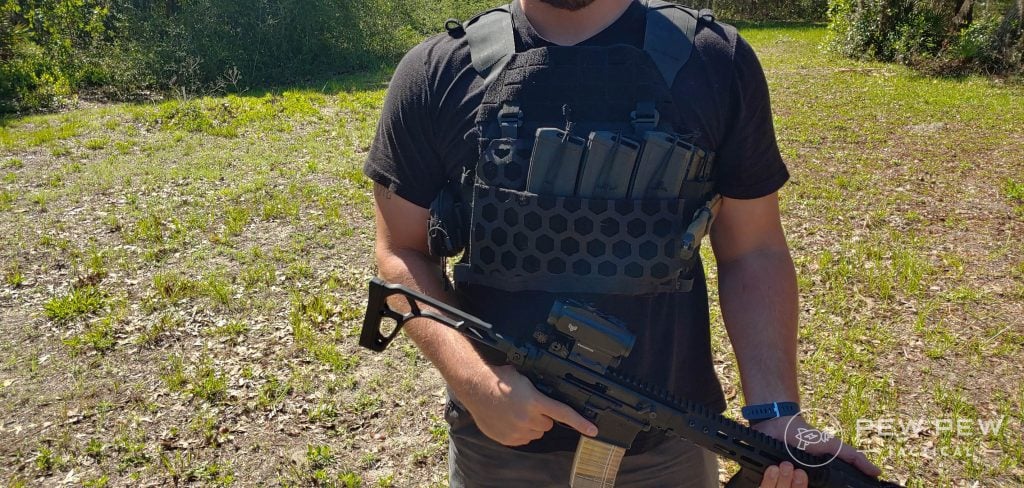 If you fall into the latter category, our selections should help you narrow down your search. But remember, once you buy everything…Go out and shoot with your armor!
Test how the armor and your setup work on the range before you rely on it. Kit means nothing if you can't use it!
What's your armor setup? Let us know in the comments below. We love to shoot things, and body armor is no exception. So, check out our results after days of shooting Hard Plates & Soft Armor as well as Ceramic & UHMWPE.