As a concealed carrier, I have gained an appreciation for discretion and this led me to the world of discreet/diversion bags.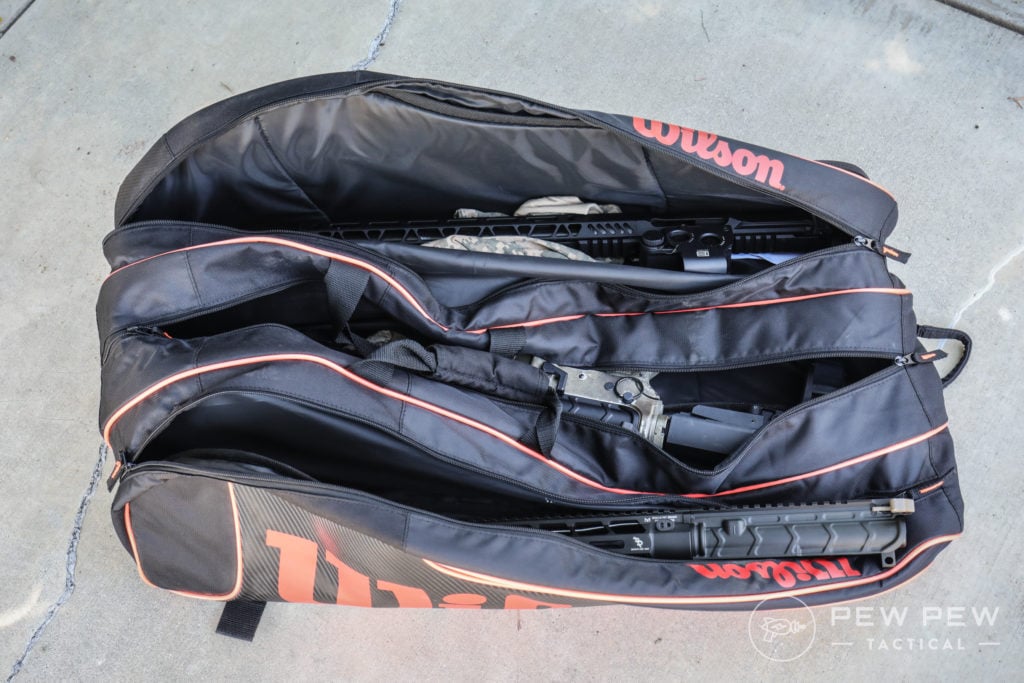 Since I own more than just concealed carry pistols, I like to find ways to be discreet with my big guns while traveling.
Don't get me wrong; I have my fair share of your normal, everyday gun cases — both soft and hard types.
But most of the time, I prefer to be discreet, and there are several reasons why. More on that in a minute…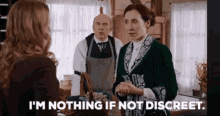 Let's discuss diversion bags from top to bottom – what they are, the pros/cons, and which ones you should consider – to help you safely and sneakily travel with guns.
If you've wanted to channel your inner spy, read on to see how to do it.
Summary of Our Top Picks
Table of Contents
Loading...
What is a Discreet Case?
Unlike bulky rifle cases and pistol bags, a discreet bag hides the fact that you've got a gun inside.
But there's a little more to it.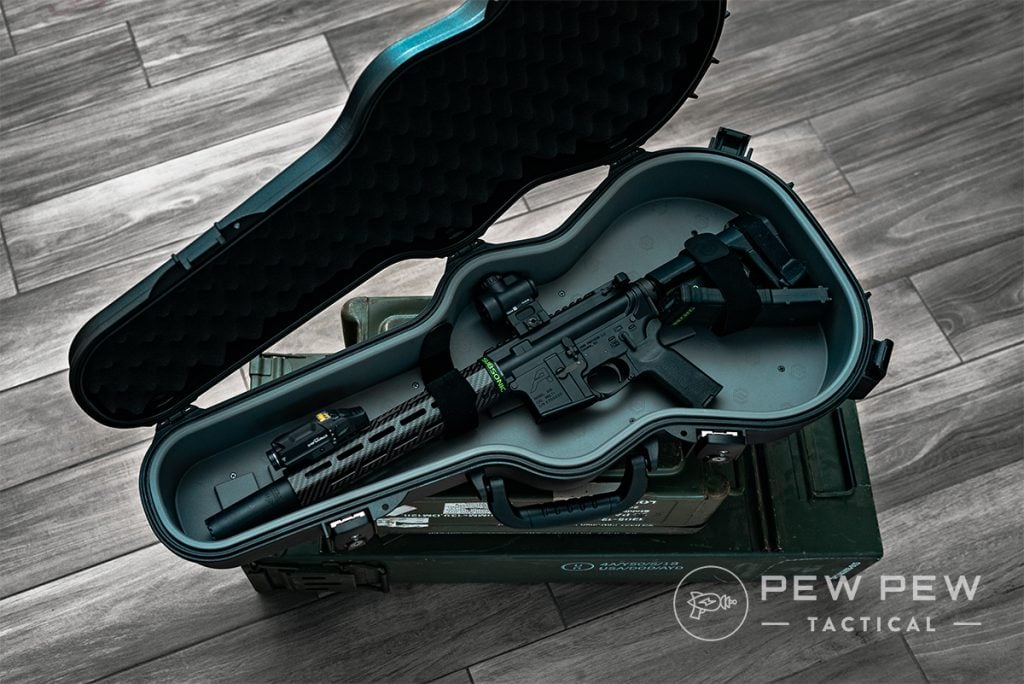 There are actually two categories of bags – discreet and diversion — and each has its function.
A discreet case simply tries not to look like a gun case. These ditch the camo colors, MOLLE, big patches, and all sorts of normal tactical giveaways that plague most rifle cases.
On the other hand, a diversionary case looks like something else entirely. We're talking bags that appear more like a tennis racquet safe, guitar case, or laptop bag.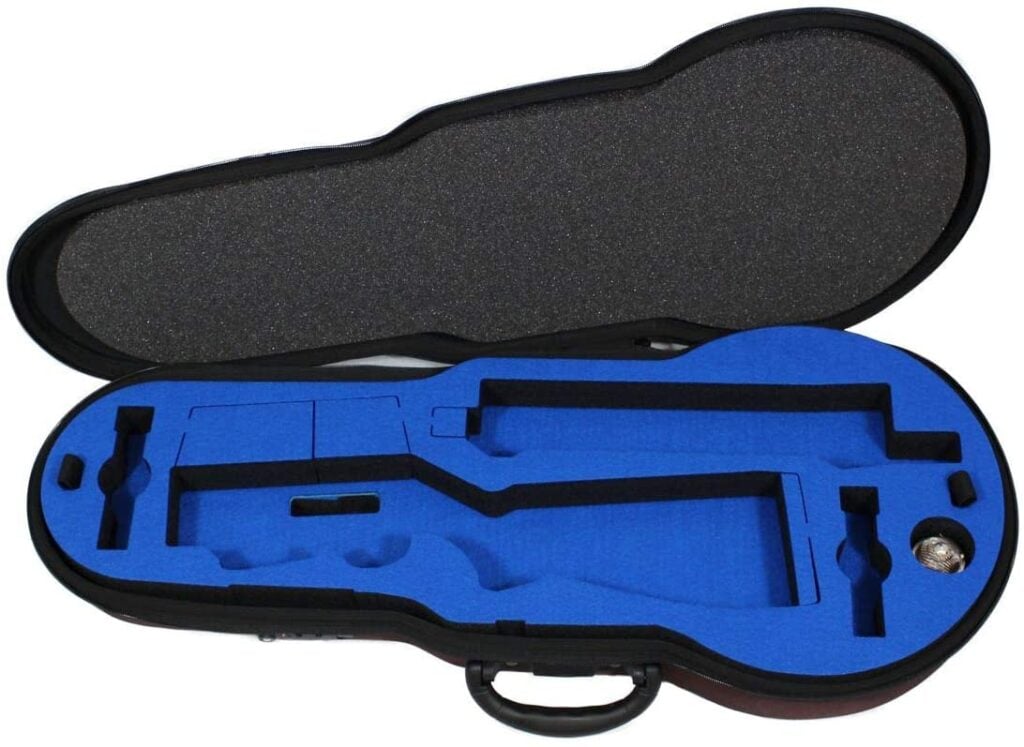 Diversion bags fly under the radar much more than simply discreet bags.
Ok, this all sounds cool and all, but why do I need something like this?
Read on to find out…
Why Use a Discreet Gun Bag?
First reason: deter thieves. Gun cases typically stand out and are easy to spot.
Not to mention, guns prove popular targets of theft because they are valuable, often high-ticket items.
Say I am out on a hunt, three hours from home, and I need to make a pit stop. When I leave my vehicle, I don't want a big rifle case chilling in the back seat.
Talk about a prime target for a smash and grab!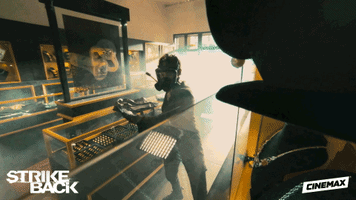 Even if you aren't dealing with masked baddies, simply traveling for a class can be troublesome with a long gun.
Staying in a hotel, I definitely don't want to leave my gun in the car overnight.
I also don't want to tote it through the hotel, drawing attention to myself. Call me shy, but I prefer people not to know my business.
In a similar vein, I want to keep the Karens away. You know what I'm talking about.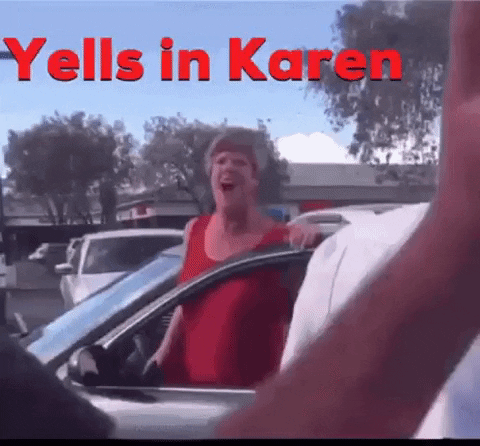 One time, I visited my brother in the 'burbs when I got an invite to shoot with some friends. As I walked to my car with an uncased rifle, my brother's neighbor happened to pull into her driveway.
Her eyes bugged out of her head. (Not that I completely blame her. A guy she'd never seen before was walking around with a rifle in hand.)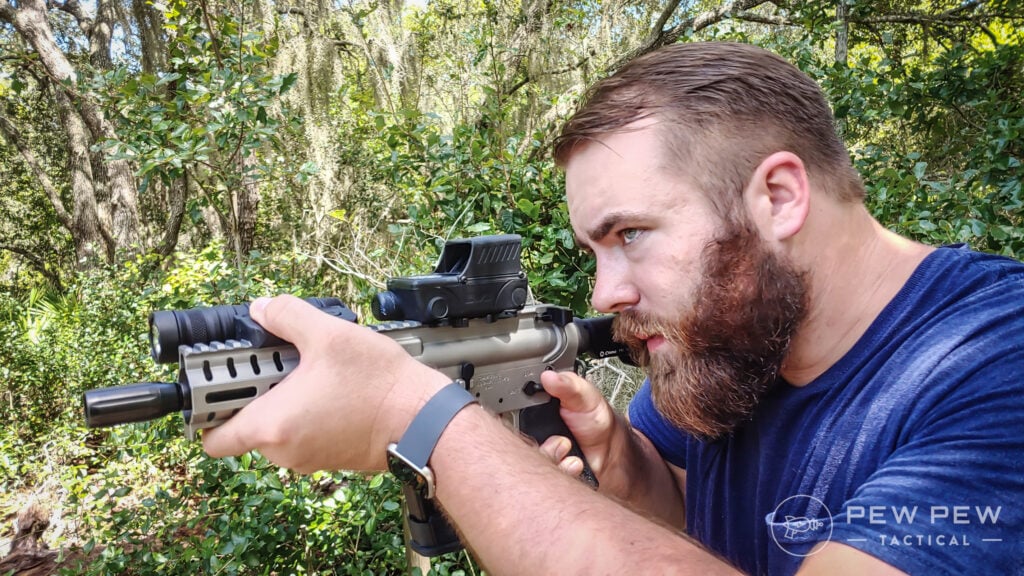 No laws were broken, so, at worst, if she called the police, it would have been a quick encounter, BUT it's something to avoid, if possible.
Best Discreet Rifle and Pistol Bags
So, we've established why you might want a discreet or diversion bag; but now, you're wondering which one should you buy.
We have you covered with our recommendations for the best gun bags that don't look like gun bags.
1. Savior Equipment Fiddle Master
You're probably not trying to hide a full-sized rifle or bolt gun anyways…
The Savior Equipment Fiddle Master is perfect with its 30″ length for a pistol or SBR.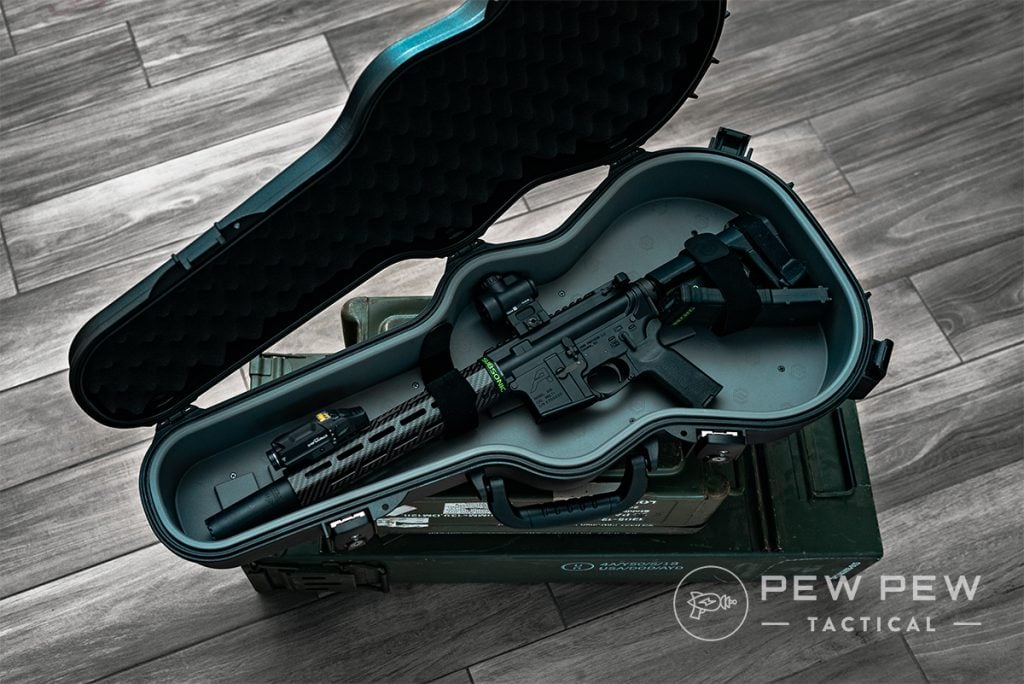 It comes with two tie-down straps inside, so your gun isn't flopping around.
And also comes with two TSA locks on the outside. But don't worry there are also two plastic lock holes for your own locks if you plan on flying.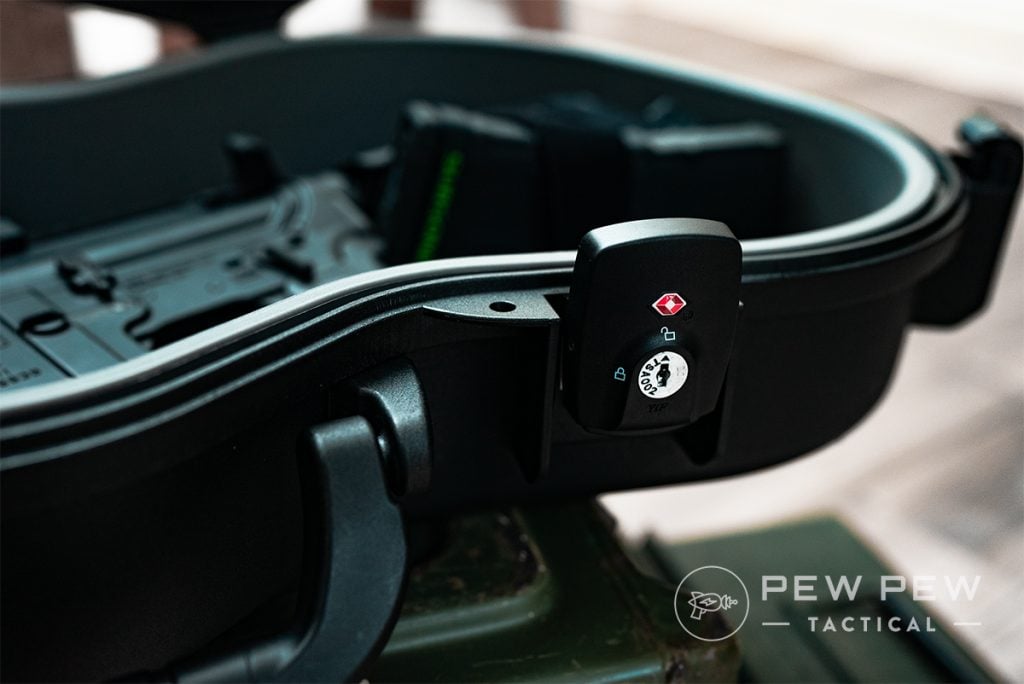 Plus, a final clamp on the side, so nothing gets loose.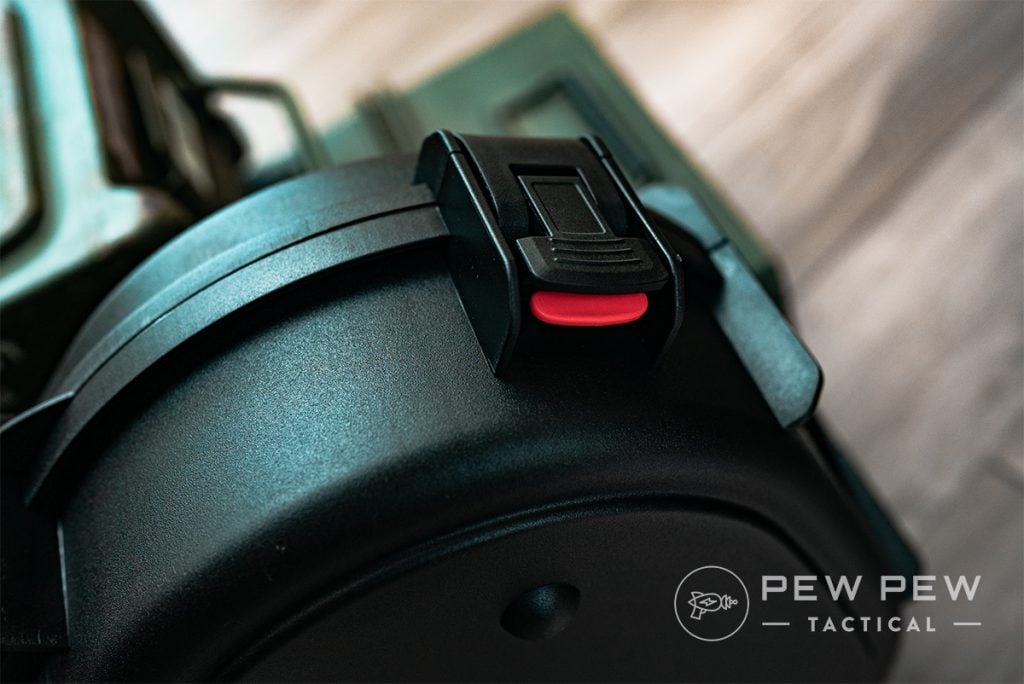 Use code PEWPEW15 to save 15% as well!
Best for Small Guns
165
at Savior Equipment
Prices accurate at time of writing
Prices accurate at time of writing
What's your take? Rate it below!
2. Elite Survival Systems Covert Operation Cases
Are you a big fan of subgun-style braced pistols like me?
Well, then, the Elite Survival Systems Covert Operation Case will be perfect for you.
Built for these teeny tiny guns, the Cover Operation Case accommodates a variety of braced pistol styles.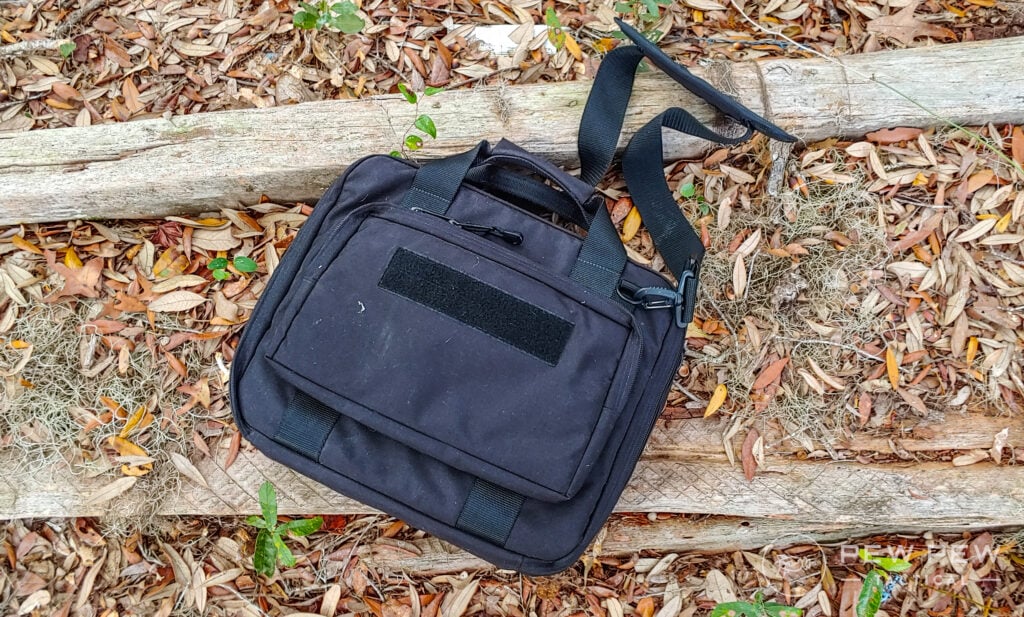 This includes the Micro Scorpion, Roni Glocks, K model MPXs, K model MP5s, and so many more fun subguns.
Using an ultra-small case design reminiscent of a laptop bag, the Covert Operation comes outfitted with strap tie-downs to keep weapons secure and unmoving.
The guns squeeze into the pack, looking like they stepped out of an awesome 80s spy movie.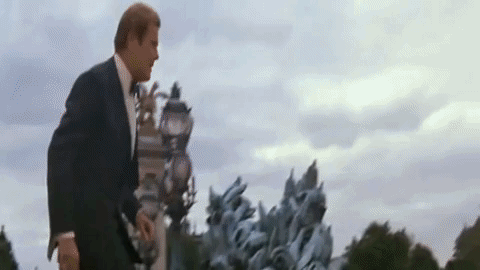 It opens quickly and cleanly, allowing you to retrieve your subgun without removing the bag. In short, you can fight Russian spies through the streets of Moscow, no prob.
Or, you know, move your gun easily from your car and back to your gun safe.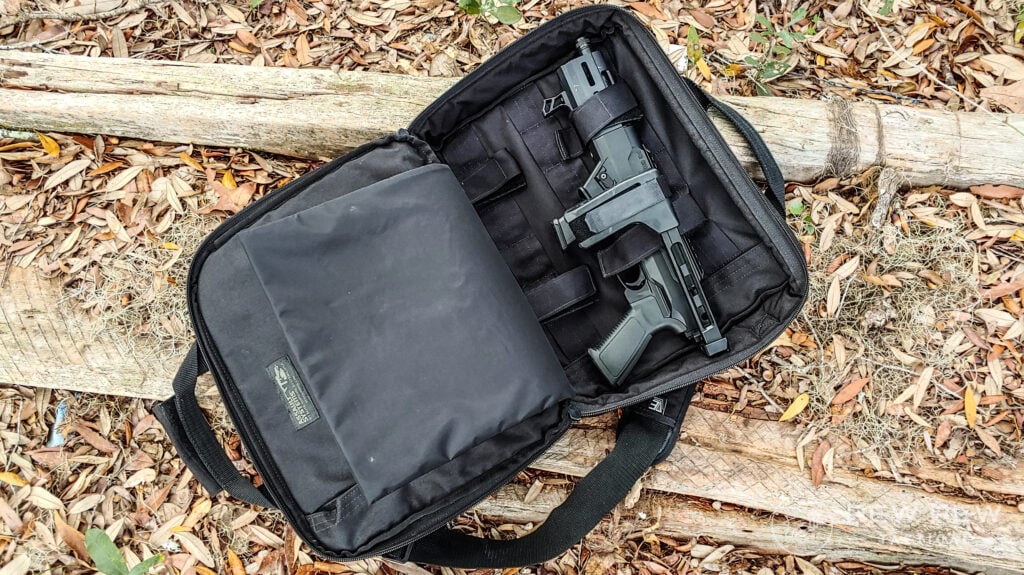 With an external pouch that compliments the main pouch, basic gear can be brought along for fun. Additionally, inside the main compartment, you'll find a magazine pouch.
The Covert Operation Case is simple, well-made, and tough. But warning: it's a little pricey.
Best for Subguns
103
at Optics Planet
Prices accurate at time of writing
Prices accurate at time of writing
3. Hazard 4 Dropshot Tennis Racket Bag
The Hazard 4 Dropshot model is a purpose-built gun case that looks just like a tennis racket case.
Why this style?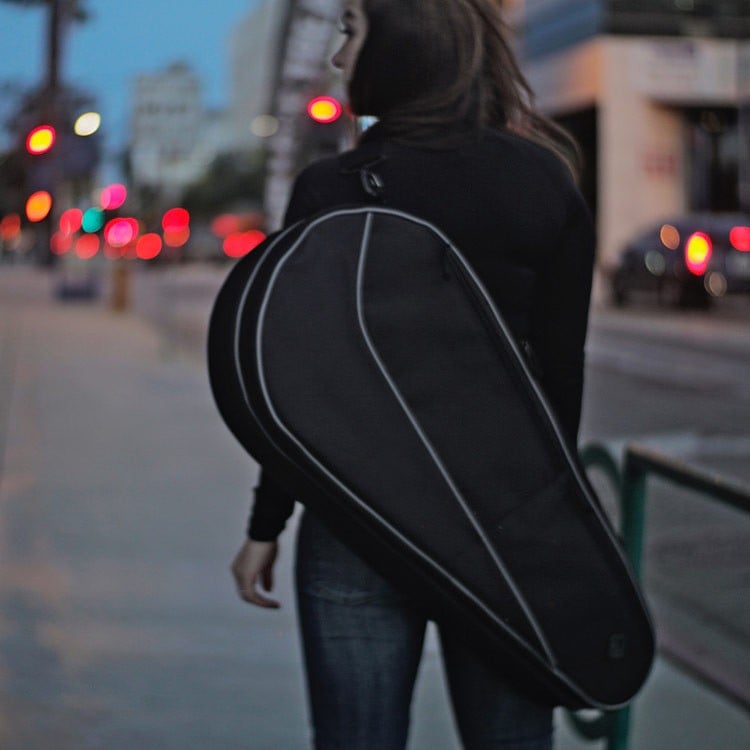 Tennis racket cases are great for discreet carry because tennis rackets are rarely the targets of theft.
While rackets can cost a pretty penny, there is no resale value. Unless you face an up-and-coming tennis champ who moonlights as a criminal, the likelihood of this case being nabbed is low.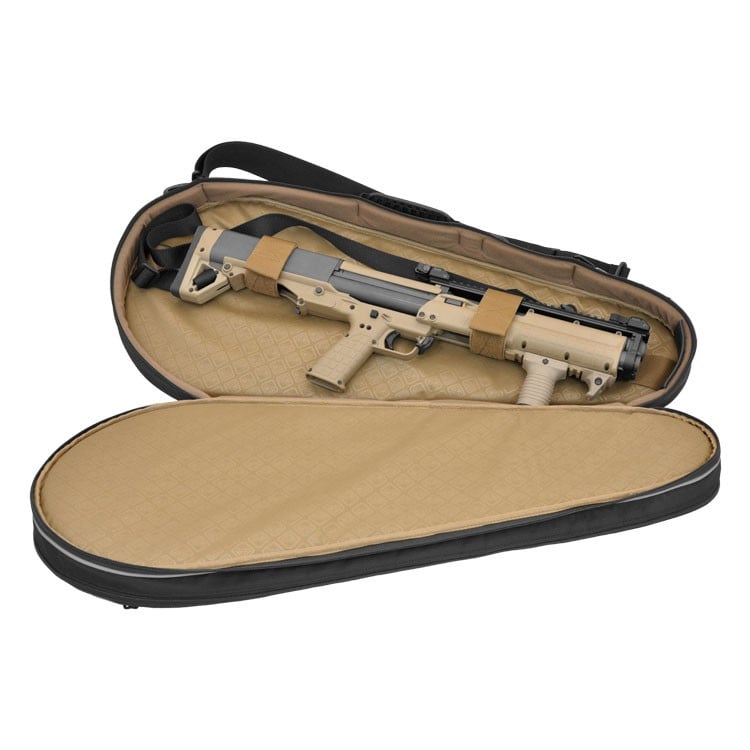 The Hazard 4 Dropshot bag features a heavily padded design to protect your weapon and optics from drops, falls, and general storage hazards.
Inside the pack, you'll find two compartments. A smaller compartment offers a healthy amount of MOLLE and hook-and-loop areas to attach magazine pouches, medkits, knives, and whatever tactical gear you choose to carry.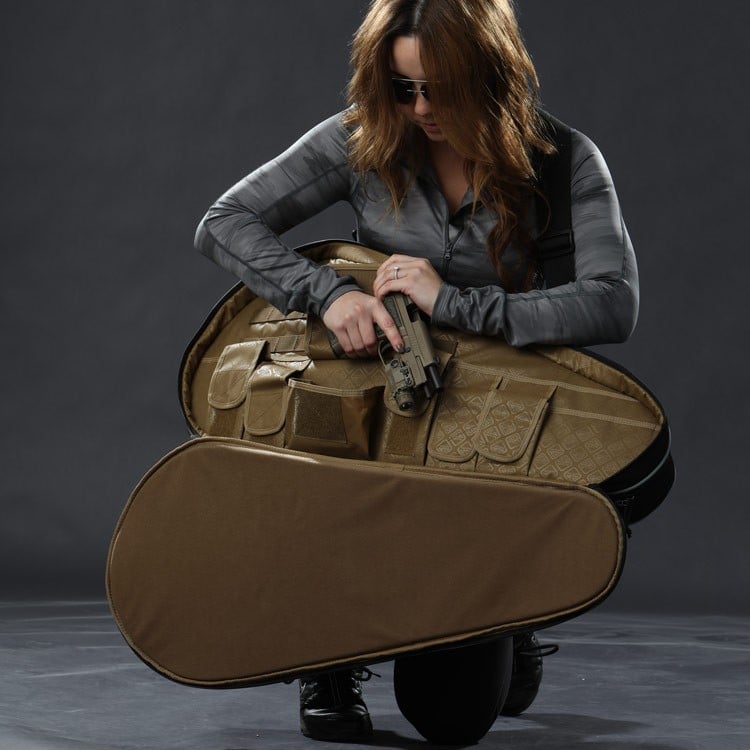 Meanwhile, the main compartment measures 32.7 inches long and fits an M4-sized rifle with collapsed stock.
Need something for subguns or bullpups? It handles that too.
Using tie-downs, the Dropshot keeps everything locked down and safe.
Despite looking a little plain, it's simple, and that's good if you are trying to be sneaky about your wares. You won't find any MOLLE or patches.
Covert is the name of this game.
129
at Amazon
Prices accurate at time of writing
Prices accurate at time of writing
4. Hazard 4 Battle Axe Guitar Case
If the Dropshot is too small for your needs, fret not, Hazard's got you with the Battle Axe Guitar Case.
Guitars have an interesting shape that makes them perfect for rifle cases.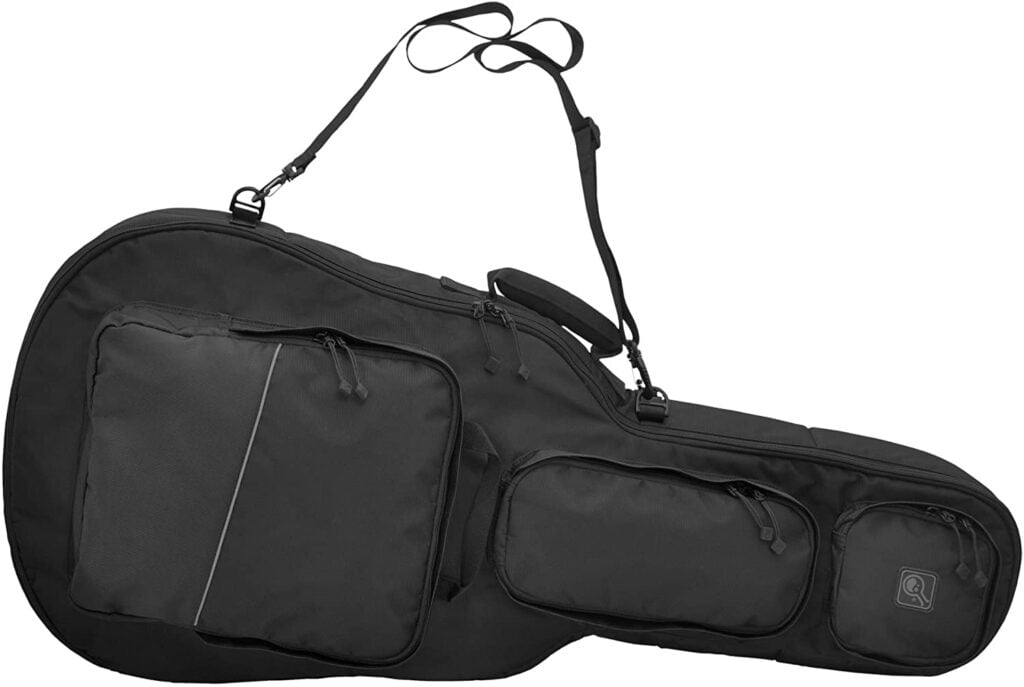 First and foremost, there's a distinctive look to guitars and their cases. And this bulbous body and thin neck aesthetic accommodate a modern rifle well.
The body makes it easy to stow a magazine and optic on the rifle, while the thin neck accommodates the barrel exceptionally well – all without making the case look overly large or odd.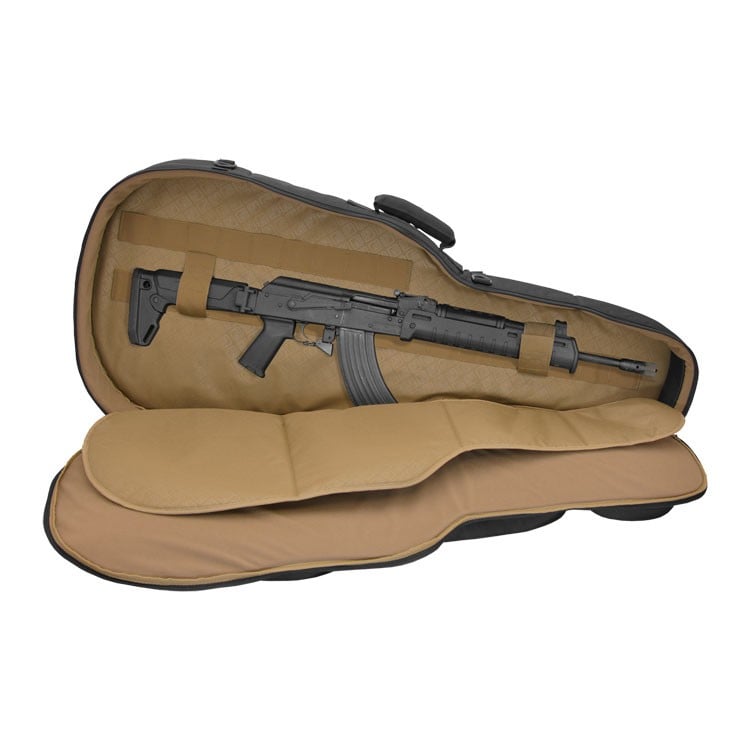 The Dropshot is 20 liters, while the Axe Guitar case is 35 liters. Its main compartment measures 40-inches long, so pack a larger rifle or shotgun.
Or go really wild and stow multiple small guns. An internal pad keeps multiple guns separate and safe.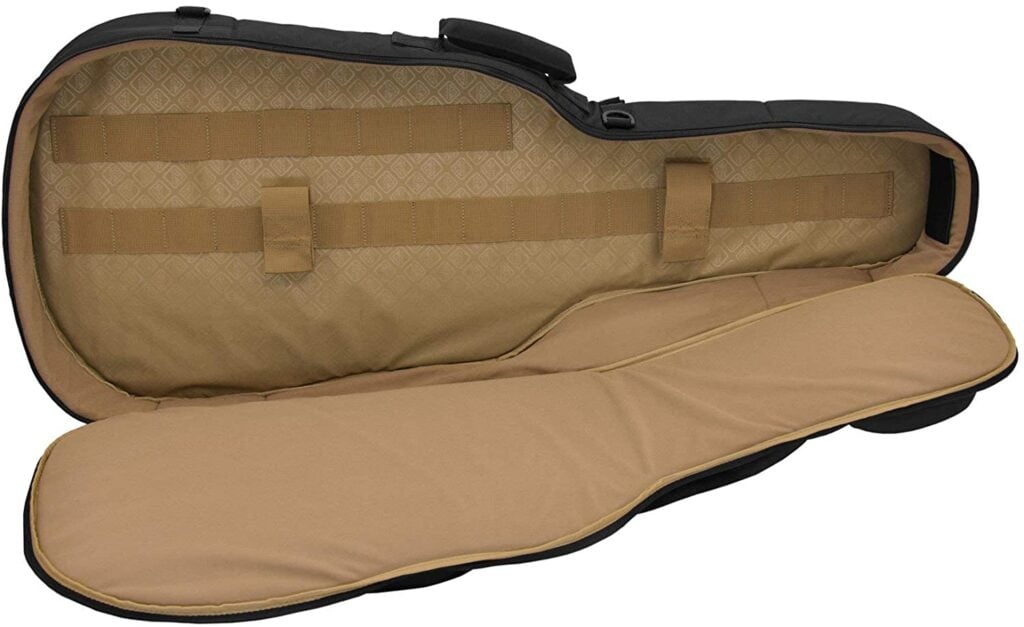 The big, open case provides enough room for the rifle, as well as a chest rig, magazines, and a whole lot more.
Outside, the Axe Guitar Case offers three external pouches, varying in size.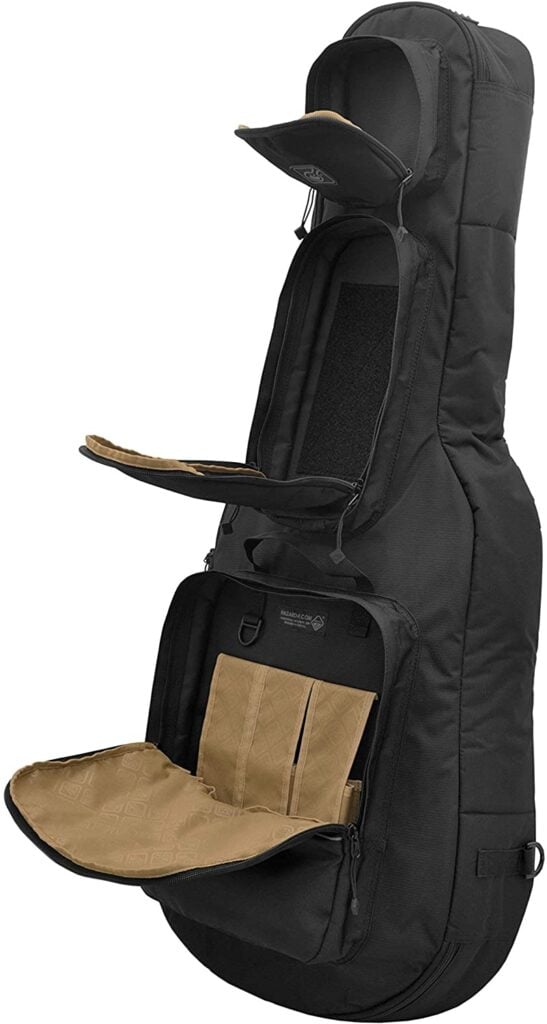 One accepts multiple magazine pouches, another delivers hook and loop accommodation, and the last measures just small enough for a sandwich if you get hungry.
The Axe Guitar case can be worn as a backpack or with a single shoulder strap. You can also channel your inner rockstar by toting it around via the carrying handle.
All in all, it's a sweet setup. Perfect if you want to travel discreetly (and look cool doing it).
Biggest Capacity
191
at Amazon
Prices accurate at time of writing
Prices accurate at time of writing
5. Peak Cases
Let's talk about a company that produces hard cases for firearms that are both discreet and ultra-cool.
Peak Company makes cases in various shapes and sizes. Outside of being discreet, they protect your weapons extremely well.
These are purpose-built deceitful cases that appear, on the surface, to be guitar cases, violin cases, and even medical first aid kits.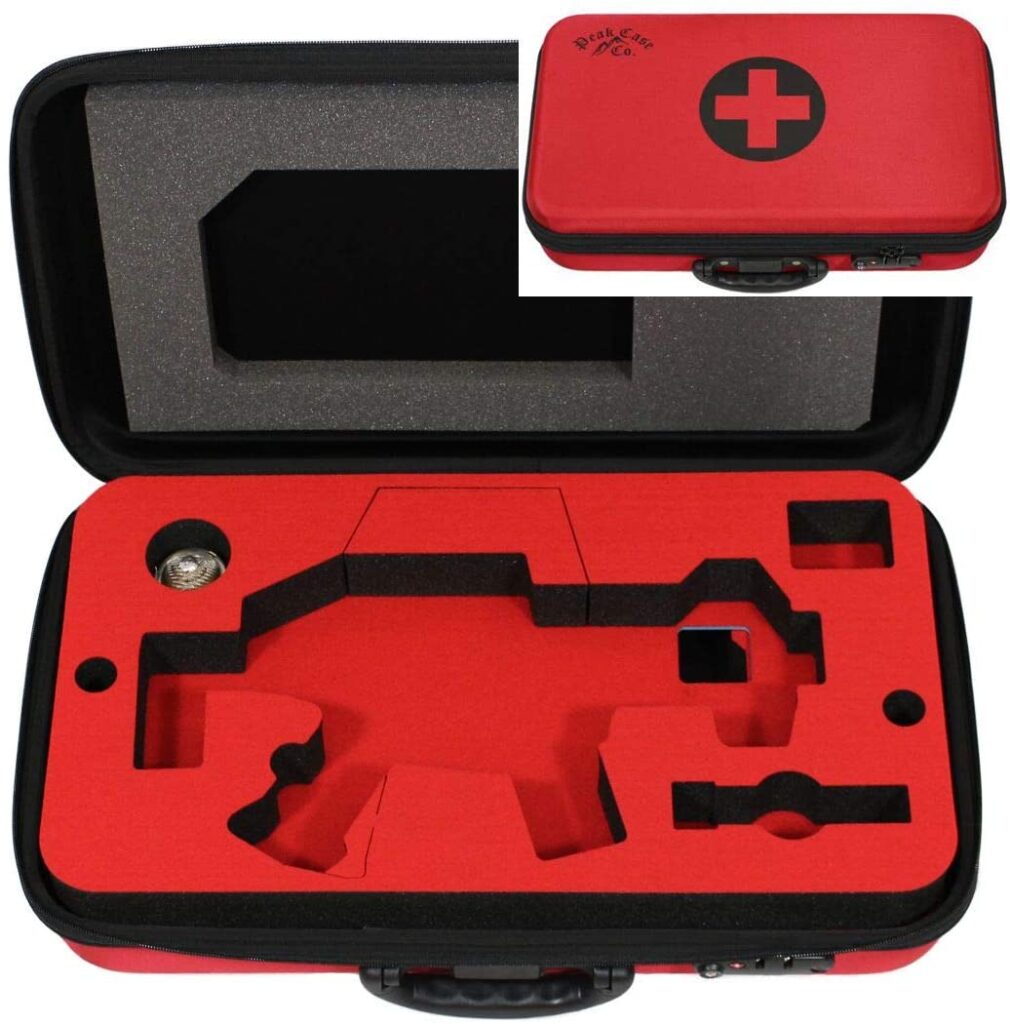 But lo and behold, there's a gun lurking inside!
Standard cases look rectangular and plain, with no MOLLE, Multicam, or anything screaming, "gun."
That said, the quality is very nice, and the contents of these cases will easily be mistaken for A/V equipment.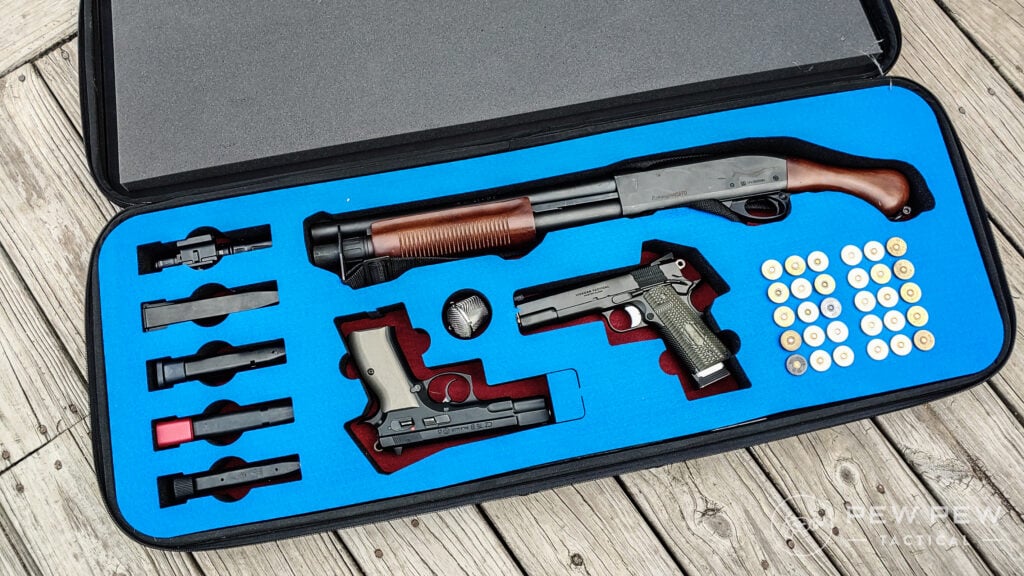 Regardless of style, Peak Cases delivers custom cut foam inserts designed for specific weapons.
If you are worried you won't find one that fits, don't be. You will be surprised at just how many guns Peak Cases accommodates.
From AR-15s to CZ Scorpions, Shockwaves, and even oddballs like the SRM 1216 and the Tikka T3X TAC A1…they have it.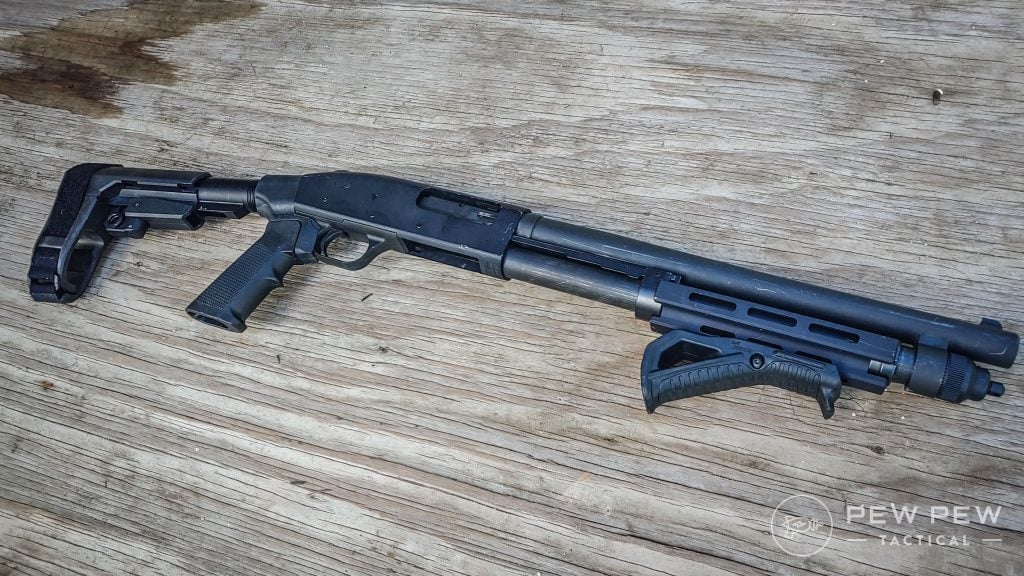 Oh, and did I forget to add, that the cut foam will often accommodate extra ammo, magazines, and other accessories? That's a nice touch.
Blending that custom-cut foam with a hard exterior design makes these bags extremely protective.
Peak Cases brings the cool factor that doesn't damage your guns and gear.
Best Foam Case
134
at Peak Cases
Prices accurate at time of writing
Prices accurate at time of writing
6. Vertx Commuter
The Vertx Commuter goes beyond a discreet weapon case…it's a load-out bag.
You can fit so much stuff into it!
Designed with organization in mind, users can load up on daily essentials like laptops, tablets, daily electronics, an IFAK, multitools, a knife, a flashlight, spare phone batteries, and a gun.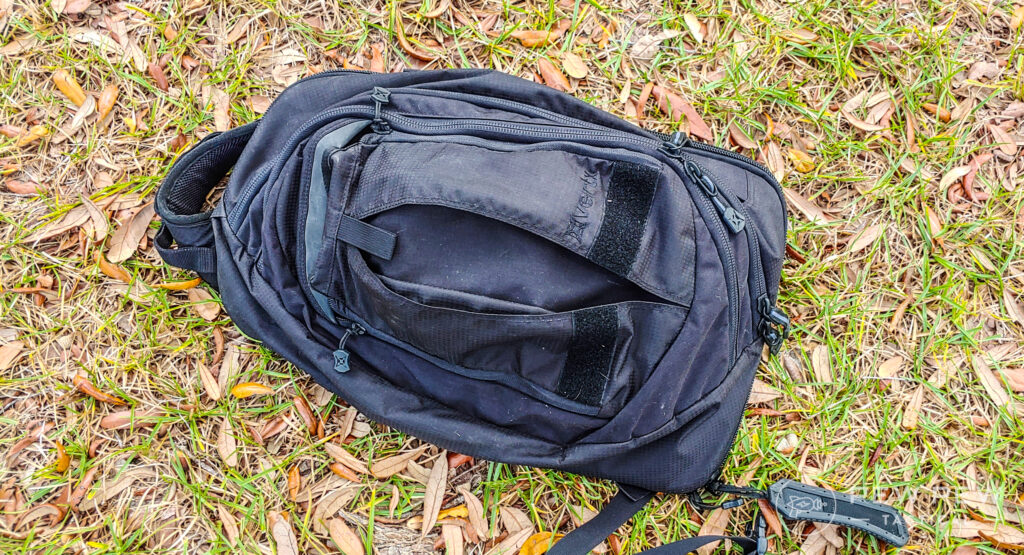 Multiple compartments allow you to store essential everyday gear and your tactical gear together.
And because they are in different compartments, your fixed blade knife or three 33-round Glock magazines aren't revealed if you need to remove your computer or phone charger.
The oversized rear main pouch has enough room for a broken-down short-barreled rifle or AR-15 pistol. Stuff a Micro Scorpion, Sig Sauer Copperhead, KelTec Sub 2k, or any sized handgun you want.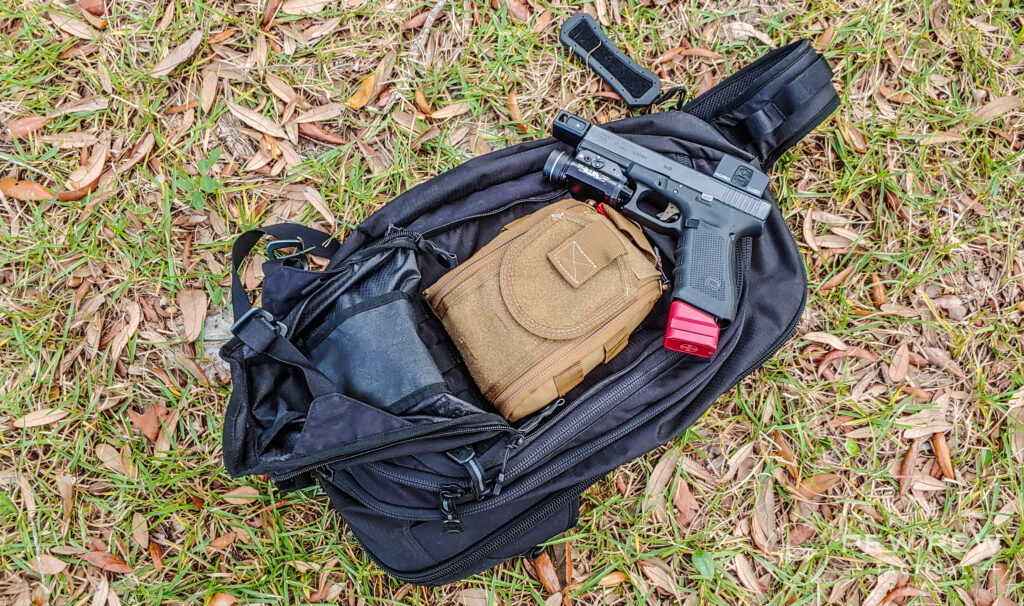 A Velcro-compatible material allows you to latch down gear or guns with ease.
In total, four different compartments offer different organizational options.
The Vertx can hold enough supplies to go to class or enough to bail out for a day or two when a disaster occurs.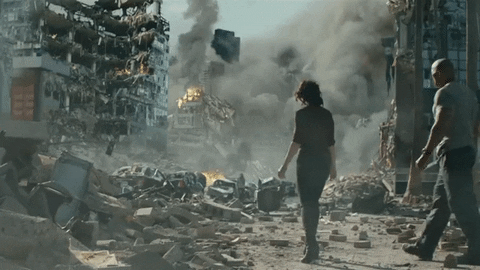 A massive sling strap distributes weight well and makes carrying a full load pretty comfortable. The stability strap does a great job keeping the bag from jumping and bouncing as you move.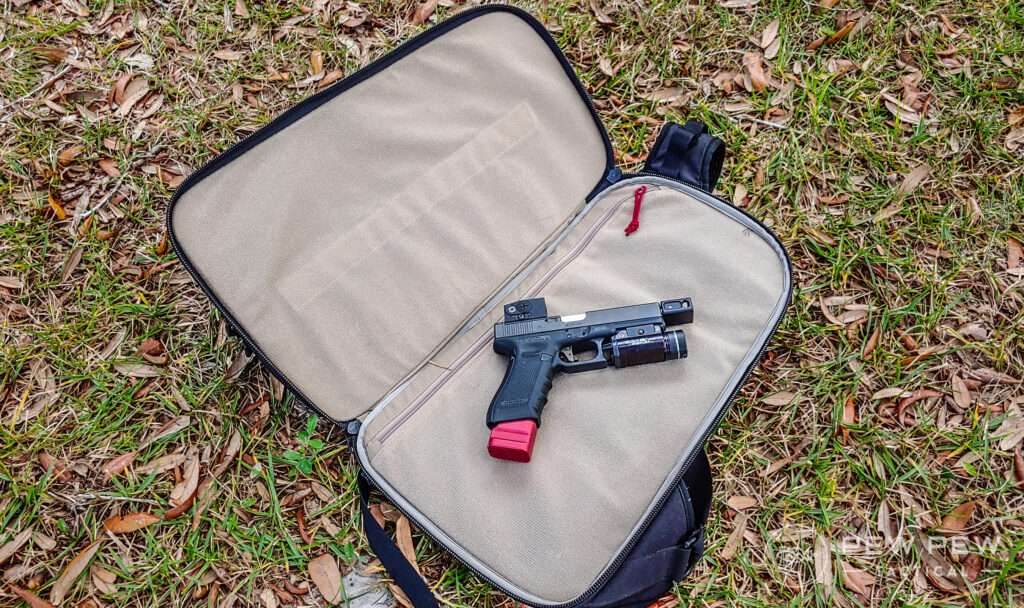 At the same time, the Vertx Commuter appears to be a plain sling bag on the outside. Honestly, it looks like something you'd find with an UnderArmour or Nike logo – sporty and modern.
All in all, it's perfect for discreet daily carry.
Best Sling Style
115
at Amazon
Prices accurate at time of writing
Prices accurate at time of writing
7. UTG Alpha Battle Sling Pack
A lot of these bags could be considered pricey, but don't worry. There are budget-friendly options out there — case in point, the UTG Alpha Battle Sling Pack.
The Alpha bag is either 30 or 34 inches, depending on your selection. You have options as far as colors go — dark earth and blue and gray on black. (I prefer blue.)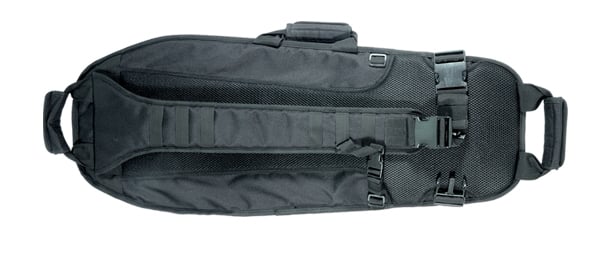 As a sling bag, it offers a center point sling that attaches to the right or left side of the bag. The thick sling supports the weight of whatever firearm(s) you carry.
Speaking of guns, you can fit a lot of different kinds in this bag.
Even the 30-inch bag can accommodate a broken-down AR-15, rifles, or shotguns with folding stocks. A padded divider is included to keep two long guns stored safely without them grinding away at their respective finishes.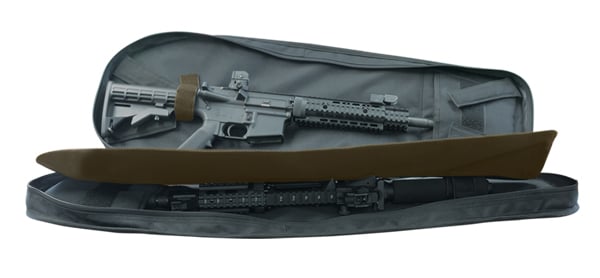 Included tie-down straps keep the rifles from shifting and moving. This makes carrying the gun more comfortable since guns do not shift around the bag.
The UTG Alpha Bag is mostly solid, but it has one cardinal sin — the big UTG logo.
While UTG isn't a household name, logos like this rub me the wrong way.
Best Budget Option
54
at Amazon
Prices accurate at time of writing
Prices accurate at time of writing
7. Regular Tennis Racket
Many options exist outside of the gun/tactical industry that isn't necessarily built for gun ownership…but they still manage to work somehow. A standard tennis racquet case is one such example.
Sure, it will work.
But I stick to purpose-made cases because they support the heavier weight of a gun in a better manner. They tend to be better built, water-resistant, and disguise a gun less conspicuously.
24
at Amazon
Prices accurate at time of writing
Prices accurate at time of writing
Final Thoughts
Transporting guns discreetly doesn't have to be a difficult task with the right bag. Whether you opt for an innocent-looking guitar-style case or a work-appropriate sling bag, there are plenty of rifle bags available to meet your needs.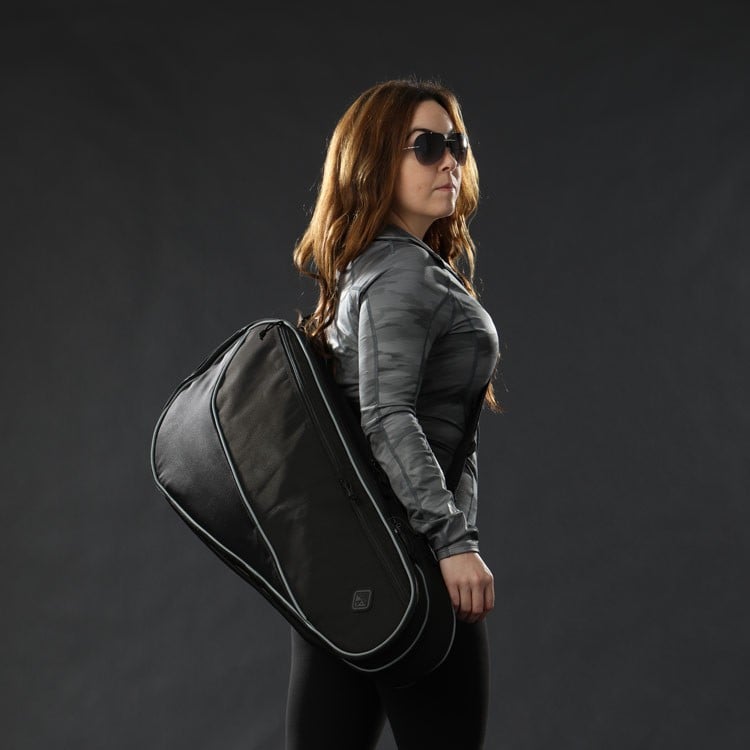 Do you fine folks have any discreet carry cases you'd recommend? Let us know below. In the meantime, if you're headed off to a less discreet location, like a range, check out our list of the 5 Best Range Bags.