If you've ever found yourself getting sick and tired of schlepping gear to the range, you probably don't have a (good) range bag. 
So what makes a great range bag?
Good range bags are purpose-built to accommodate guns, shooting gear (like the all-important shooting range first aid kit), and ammo in a convenient, organized way that makes moving them easy, and keeping them protected, simple.
To make life a little easier for you folks, and because I'm always looking at (or buying) gun stuff anyways, I've put together this list of some of my favorite range bags.  
I've tried to keep the range bags separated by the features that make them stand out the most, so you can find one that suits your needs.

Best Handgun Range Bags
1. Osage River Tactical Range Bag
One of the most popular and well-rated bags online right now.
Checks off all the right criteria:
Lots of pockets
Comes in a lot of colors
Shoulder strap for ease of carry
Doesn't scream "GUN"
Lifetime Warranty
There's two sizes…and for most regular range trips with multiple guns I like the larger size.
If you're only bringing a pistol (which will fit in there), a few mags, and a few boxes of ammo…you can opt for the smaller one.
2. Glock Perfection Bag
For the pragmatic gun owner with a single handgun for home, self-defense, and of course range time, the Glock Perfection range bag is a solid option.  
You don't need to own a Glock to enjoy the range bag's benefits, and pulling a 1911 out of a Glock bag is a good way to troll the folks at your local range.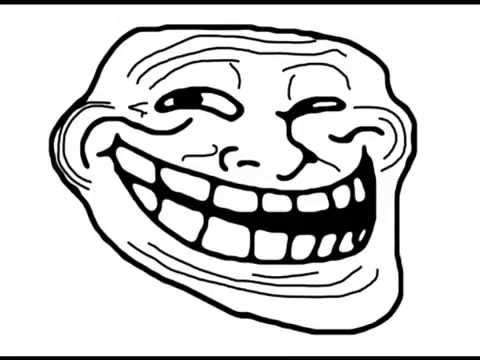 Jokes aside the Glock range bag is designed to be a simple solution to your range bag needs. It's stupid simple and just large enough to carry a single pistol, some ear protection, ammunition, and a couple of magazines.  If you are a more casual gun owner and don't plan to start a collection, then you don't need anything much bigger.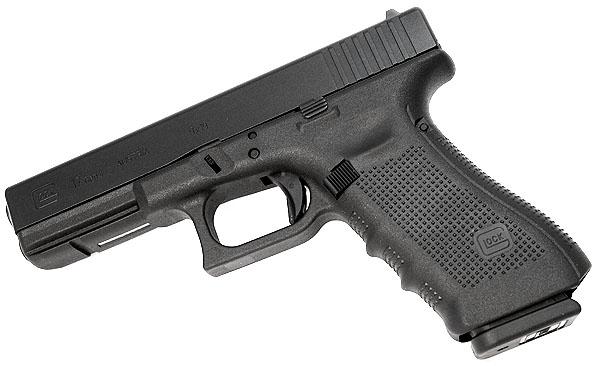 The bag itself is padded internally to protect your firearm and gear.  It's basically just a large pouch on the inside and then a small external pouch on the outside.  The internal pouch has a pistol sleeve to protect your precious finish from banging into your other gear.  
The opposite side has four elastic pouches just the right size for Glock mags.
Overall it's just a simple bag and applies the KISS principle well.  (Keep it stupid simple.)  It's also affordable, and only as big as it should be.  If you collect Glock pistols and need to let everyone know, there are a number of other options including a 4-gun  Glock Range bag here.
3. Blackhawk Sportster Deluxe
Okay, off the bat maybe I'm just a little biased in this selection.  I have owned the Blackhawk Sportster Deluxe Range Bag for about 3 years now.  It was a gift from my wife because I purchased a teeny tiny range bag way back when thinking, "oh this will be enough.
Plot twist, it wasn't.  My tiny bag was great, but I'm too much of a gun nut for a tiny bag.  So my wife, seeing a need, gifted me the Blackhawk Sportster range bag.  
It's a moderately sized bag that's perfect for handguns, rifle mags, shotgun ammo, and more.  You can pile an absolute ton of ammo, shooting gear, handguns, tools, and whatever else you want to tote to the range in it.
I've piled up to a dozen full mags, a hundred rounds of shotgun ammo, and a few hundred 9mm rounds without issue.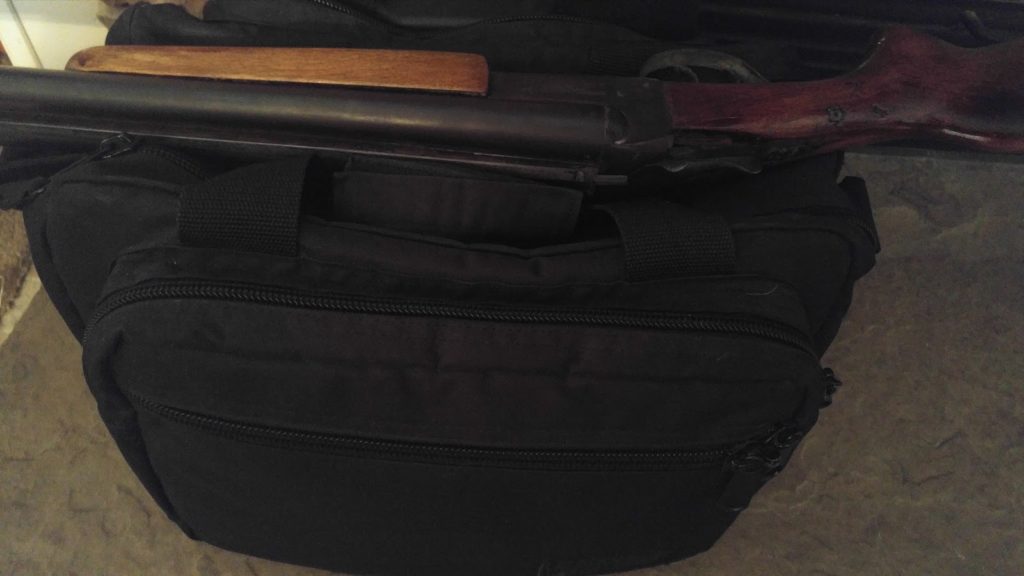 My bag has been used hundreds of times, stacked to the walls with ammunition, mags, and other goodies.  The bag has two external pouches, one massive internal pouch, and then two mini pouches on the external pouches.  
On the inside, you have four pouches with dividers to store and organize gear.
I can fit an entire concealed carry class worth of ammo, ear and eye protection, targets and more in this one bag.  It's big enough for serious shooters, collectors, and I use it to carry guns, cameras, and laptops when I write.
Construction is well done, and the bags are stitched together well.  I don't plan to replace it anytime soon.  It's a real soldier.
4. Case Club Tactical 4 Pistol
If you want to carry your handguns and gear in a more nontraditional, but still super convenient way,  you have the Case Club Tactical 4 Pistol backpack.  Case Club makes lots of hard sided foam packed containers for storing handguns, cameras, and electronics in general.  The Case Club backpack is designed to turn a range bag into a backpack.
There are a few shooters who will and do benefit from this style of carrying range gear substantially more than others.  Competition shooters come to mind.  With comps like USPSA, IPSC, 3 Gun and more you walk from stage to stage.  It's way more convenient to toss a backpack on when moving from stage to stage than it is to carry a bag that uses a strap or just a carry handle, especially if you are already carrying a long gun bag.
The Case Club Tactical Backpack is designed to haul around 4 pistols in a small rear pouch.  This pouch is well padded with hard foam to protect your guns as you haul them to and fro.  The foam itself is heavy duty stuff.
Your guns are well protected from any bumps, drops, or falls.  The rest of the bag is dedicated to range gear.  You have 6 total pockets including the main pistol pocket.
The top pouch is large, and you can squeeze in several magazines, some ammo, safety gear and more.  The rest of the pouches are smaller and include room for all sorts of extra gear.  It'd be easy to fit most gear needed for 3 gun and comp shooting, and it's a great option for handgun instructors to haul enough gear for themselves and students.
The outside of the bag is outfitted with PALS/MOLLE webbing for attaching external pouches to expand the bag's capacity as well.
Best Range Bags for Long Guns
Alright so the above options are pretty pistol centric, and some of your rifle and shotgun shooters are probably feeling left out.  So let's bring you folks out of the cold and give you a combination range bag and long gun case.  This model is the NC Star VISM Double Rifle case.
So the biggest takeaway is the fact this range bag that can fit two long guns.  Some full-sized shotguns with long barrels must be broken down prior to storage.  Of course this handy for the shooters among us who like their long guns, and a safe way to store them.
Now there are dozens of excellent rifle bags out there…so why this one?
What makes this a range bag is the three large pockets in front of the rifle pouches.  These massive pouches are game to fit tons of gear for the range.  This makes it a versatile as both a rifle case and range bag.
The three pouches can fit any accessories or gear you'd need for your long range rifle, your skeet gun, or modern sporting rifle.  This includes room for spotting scopes, binoculars, cleaning kits, chest rigs, magazines, and of course lots of ammunition.
The main pouch is large, and you can easily fit all the necessary safety gear you need to shoot and scoot.  There is also some PALS/MOLLE webbing to attach even more pouches if necessary.  The rear rifle portion features a padded divider to keep your weapons separate and to keep them from bumping and grinding.
Editor's Note: I have four of these, and I'm about to buy another. Take that for what its worth. -Matt
The case also gives you a number of methods to carry the bag, including my favorite being backpack straps for toting it up and down ranges.
Best Hard Range Bags
Alright, so we are diving back into the smaller cases, but this is going to be a substantially different type of small range bag.  If you are a regular gunslinger (or just a dude or dudette who likes guns) you are likely familiar with Plano.  Plano makes plastic ammo cans that are handy to have for almost any gun based item.
I use mine for ammo, mags, cleaning gear, etc.  This range bag incorporates one of Plano's Plastic Ammo Cans.  Specifically, the Plano 1312 Ammo can, which is one of their most common.
The center of the range bag is where the main Plano box goes.  The ammo box makes up the main 'pouch' of this range bag.  It's by far the most water resistant of the bags listed here due to the Plano box.  Of course, as an ammo box, it's also perfect for stacking and storing ammo.
There are two side pouches that have enough room for a handgun, ear pro, eye pro, ammo, and all that good stuff.  One side also features a few small pouches for magazines or other small gear.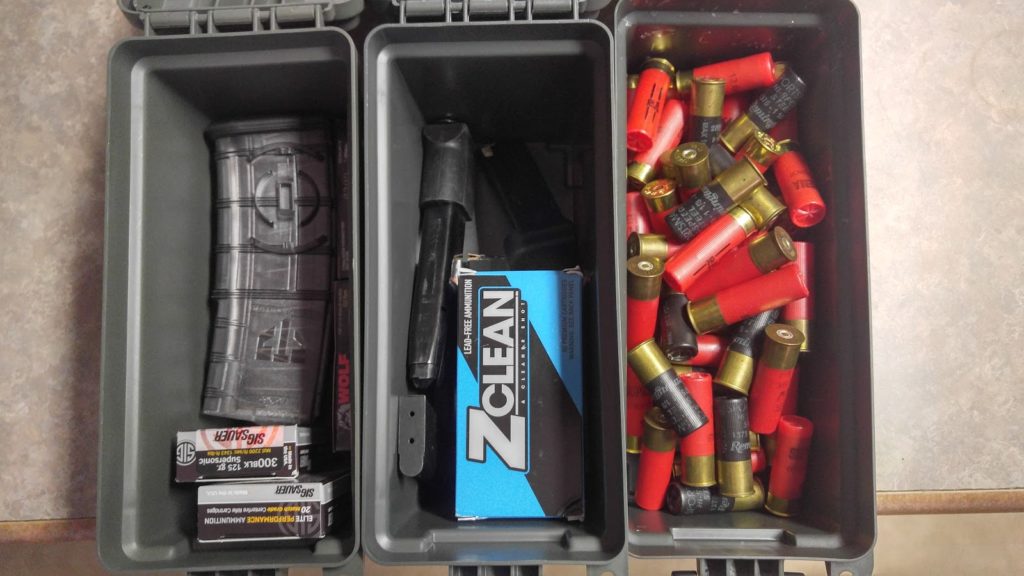 What really sets this one apart is the fact the ammo box is removable and replaceable.  Any of the Plano 1312 boxes will fit. Why is this a big deal?
Versatility.  You can simply swap out the box before you go shoot.  So if it's handguns one day you toss in the handgun box, if it's skeet shooting just swap the boxes.  
With the boxes being priced around 10 bucks it's a cheap way to have a very versatile range bag.
And really, you should have a few of these anyway, stocked with ammo for your zombie apocalypse gun. Wait, you do have a zombie apocalypse gun, right?
Best Tactical Range Bag
5.11 is well known for making massive amounts of tactical gear.   As I type this I'm wearing a pair of their super comfy pants.  They make quality kit (The pants are like 4 years old) that lasts.  The company is also run by actual shooters who have an idea of what people need and want.
The 5.11 Tactical Range bag is no different.  It's a big bag, capable of packing quite a bit of gear.  It's also adaptable and it certainly appears to have been built by shooters.  The bag itself contains two other removable bags to be used for different applications.
There is a large tote bag that conveniently fits in the center of the main bag.  It's considerably smaller and perfect for indoor ranges.  Instead of having to sit the massive main pack on the counter you can tuck it away and just access the necessities in the tote bag.
The tote bag is broken into three sections to effectively organize and store ammo, mags, or whatever else you need.  The second removable bag is much smaller and perfect for storing the 'dirtier' range objects like retrieved brass or cleaning rags.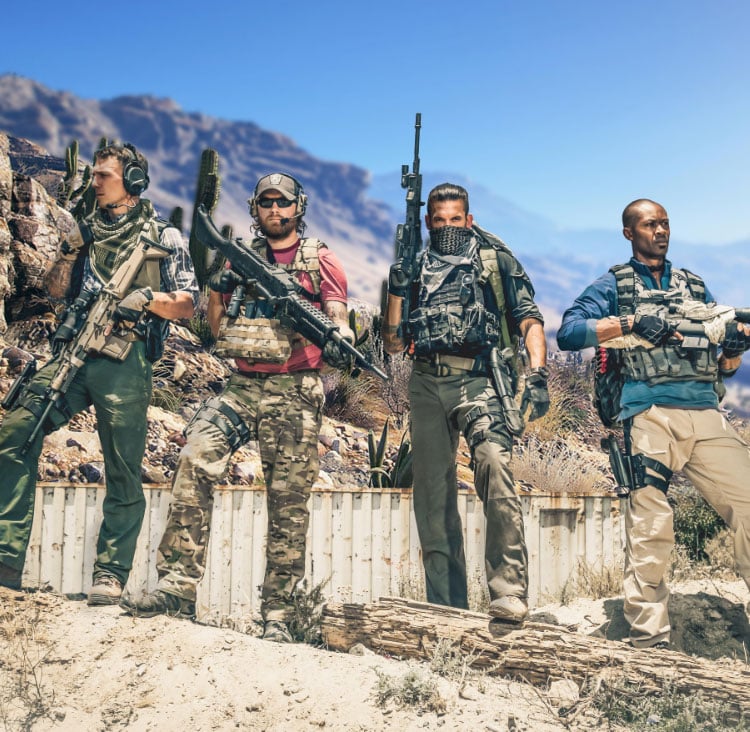 Excluding the main pouch, you get five pouches on the outside of the bag.  The largest is outfitted with 8 pistol mag pouches that can hold 8 double stack mags or 16 single stack magazines.  This main pouch zippers all the way down and forms an excellent little cleaning mat.
In the rear of this pouch is a divider and it's the perfect space to store your handguns.  The other 4 pouches are a little smaller but large enough to store ammo boxes, a set of full on earmuffs, and other moderate-sized goodies.
Editor's Note: This is my new favorite range bag for those more extended range trips.  It's pretty massive and held everything I needed for ~10 guns. -Eric
Bagged and Tagged
So these are my suggestions.  I chose these items because I've personally used them, or I've had friends, family, and other shooters enjoy them.  The only one I've never seen is the Plano model, but I also just bought it…
Having tons of Plano boxes makes it quite tempting.
Now that you have your bag, you need something to put in it!  Our Ammo Reviews and Best Electronic Hearing Protection (2018) review will get you started off right for the range.
So what about you guys and gals?  What range bag do you suggest?   We'd love to hear about it below.