You've probably noticed that we really like pistol-caliber carbines.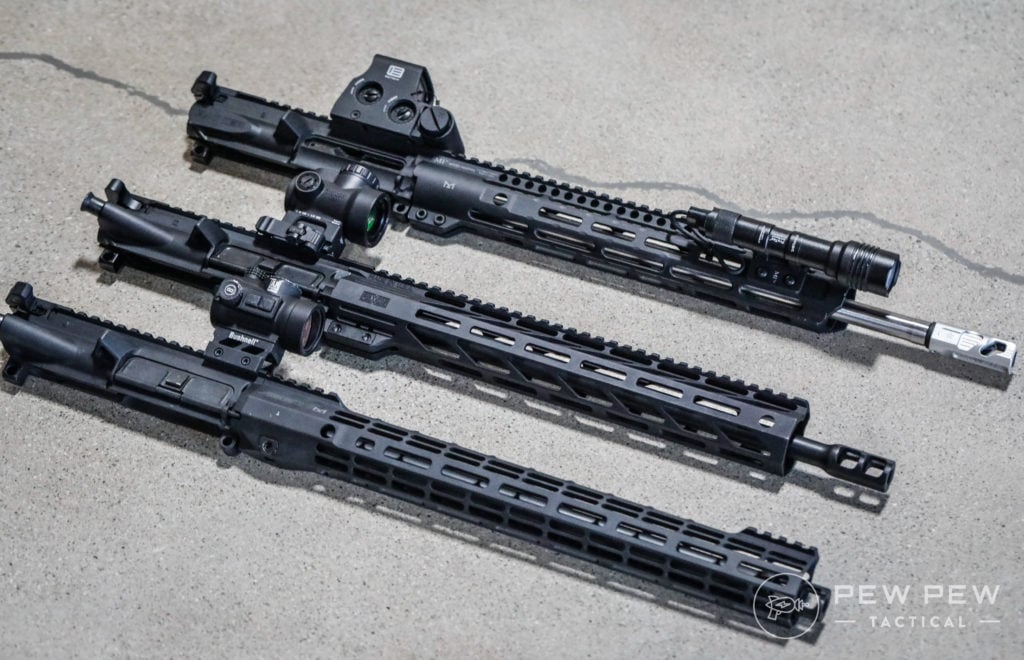 Great for home defense, fun at the range, and even competitive shooting, pistol caliber carbines (PCC) offer shooters the experience of shooting an AR-15 (or similar rifle) without the cost of high-dollar ammo.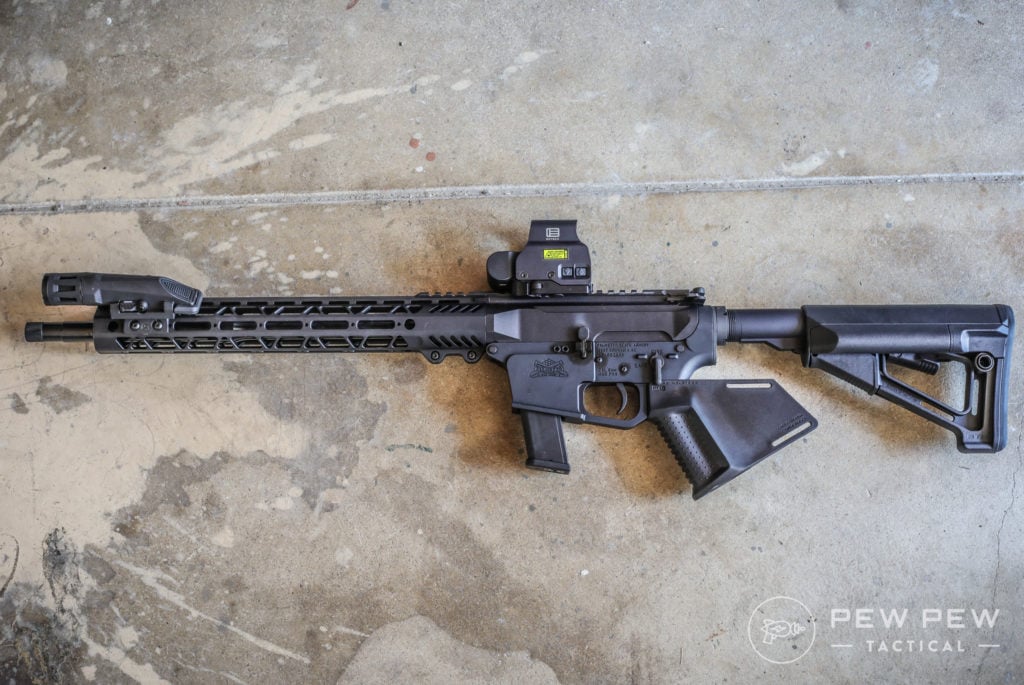 The nice thing about building a PCC is that you don't need to make a huge investment.
A dedicated 9mm lower is better…but a standard AR-15 lower with a magwell adaptor also works.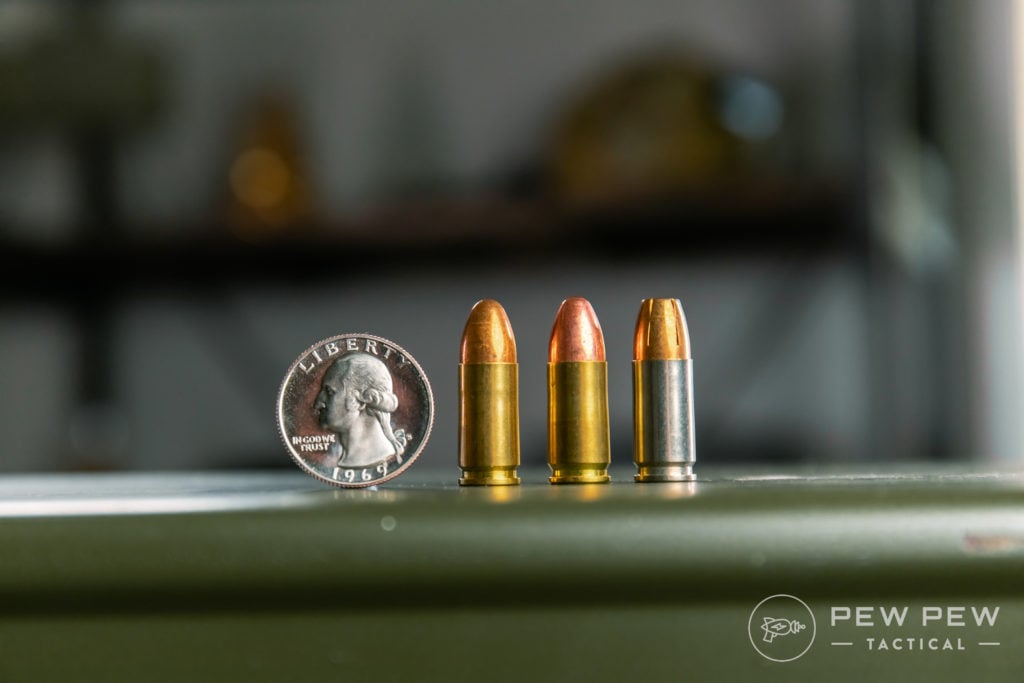 Really, the major thing you need is a new upper and the right magazines.
With the explosion in popularity 9mm PCCs are enjoying right now, there are a LOT of options on the market for dedicated complete uppers.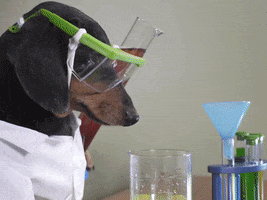 We've tested a bunch of them and played with even more and to our minds — these are the best of the batch!
Table of Contents
Loading...
Best 9mm AR-15 Uppers
Think of the upper and lower receivers as the heart and soul of your AR-15. Whether you're running a pistol-caliber carbine or one of the many other types of guns on the AR platform, you're going to need a solid receiver set before you get started.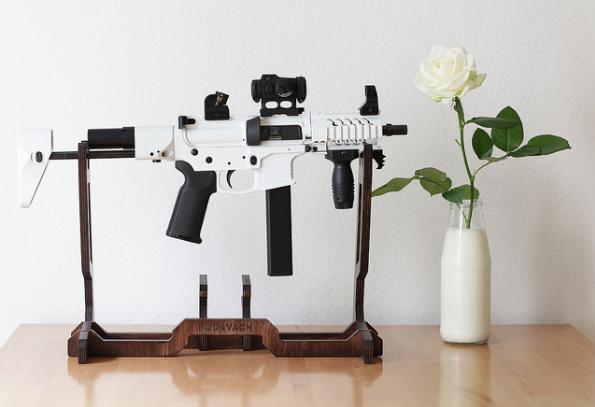 Today, we're going to look at a series of upper sets and stripped upper receivers that support 9mm cartridges. But first, let's look at some reasons why you may want to shoot a 9mm AR.
Ammo is a lot cheaper.

Beginners may find them easier to handle. And many of them are lighter than their counterparts.

There are fewer restrictions with 9mm AR-15s. Most indoor ranges don't have any problems letting you shoot your pistol-caliber carbine there.

The work great with suppressors.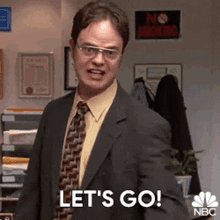 Now that we've covered the basics, let's look at some different types of uppers.
1. Palmetto State Armory AR-9 Lightweight Upper with M-LOK Rail
Unless you're completely new to AR builds, you probably already know that PSA parts offer the best in quality and affordability.
PSA has built its entire reputation on providing dependable, high-quality products with a mid-range price tag — and the AR-9 upper is no exception.
Best Budget 9mm Complete Upper
319
at Palmetto State Armory
Prices accurate at time of writing
Prices accurate at time of writing
But enough about PSA, let's look at the specs of this part.
16" Chrome Moly, nitride-treated barrel.

13.5" free-float M-LOK handguard.

Billet 6061-T6 aluminum upper receiver.

Nitride-treated 9mm BCG, compatible with both Glock and Colt magazines.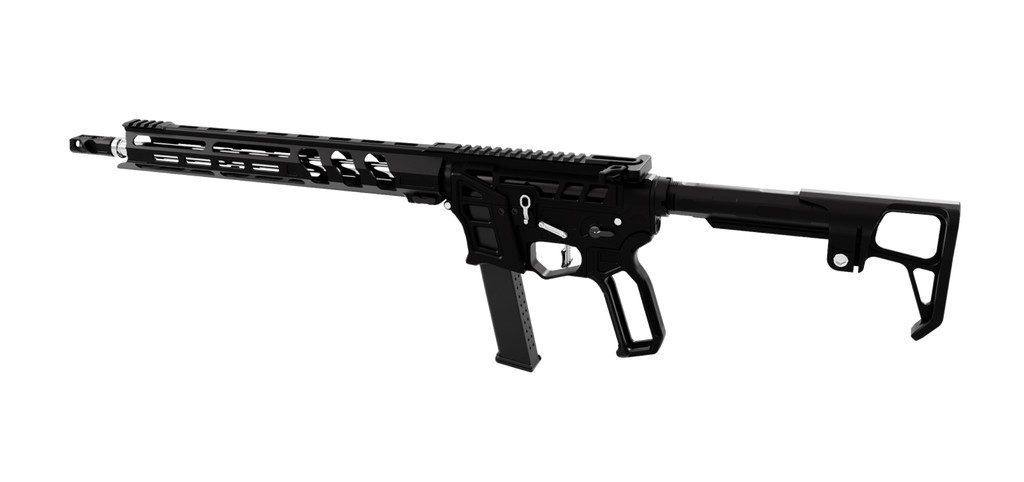 Overall, you can expect this upper set to offer a smooth shooting experience, especially if paired with a PSA lower. With that said, some southpaw shooters have complained about gas and residue when shooting, due to the placement of the ejection port.
Just something to consider if you're a lefty.
PSA also offers their AR-9 as a complete rifle – our review of it was very positive!
Best budget AR-9
699
at Palmetto State Armory
Prices accurate at time of writing
Prices accurate at time of writing
What's your take on the PSA?
2. Angstadt Arms 9mm AR-15 Complete Upper Assembly
Perfection ain't cheap. But when you go with Angstadt, one thing's for certain – you're going to get a quality gun.

And when it comes to pistol-caliber carbines, this isn't Angstadt's first rodeo. We're talking about the same company that developed the UDP-9, a popular compact defense weapon that combines the effectiveness of the 9mm cartridge with the tactical advantage of a carbine.
What if you wanted the upper parts of the UDP-9 but wanted to mix and match the rest of your components? They've got you covered.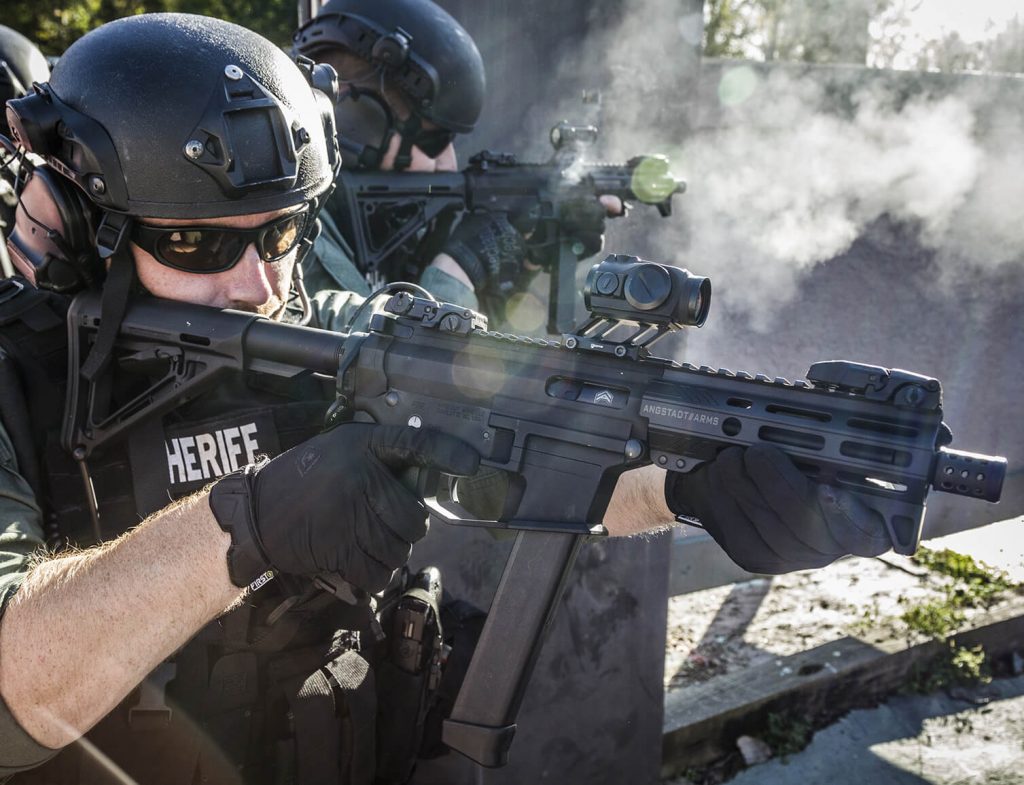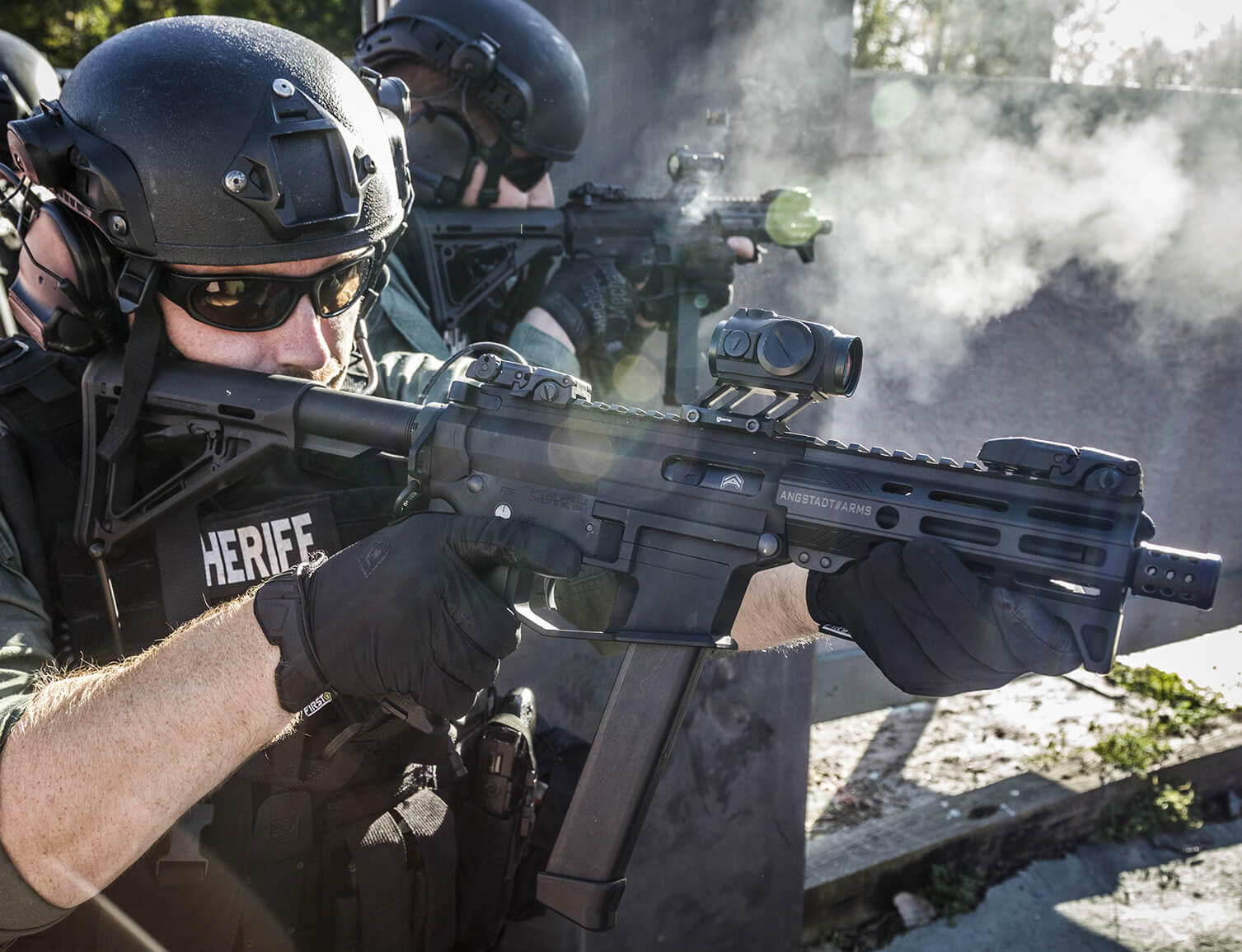 The 9mm AR-15 complete upper assembly is a Colt and Glock mag-compatible upper receiver for your pistol-caliber AR pistol. And with a maximum barrel length of just 6 inches, it's perfect for anyone looking for a compact weapon that packs a punch in a home-defense scenario.
Also, don't let the price tag fool you. You're definitely getting every bit of what you pay for when you go with Angstadt. Let's look at its specs.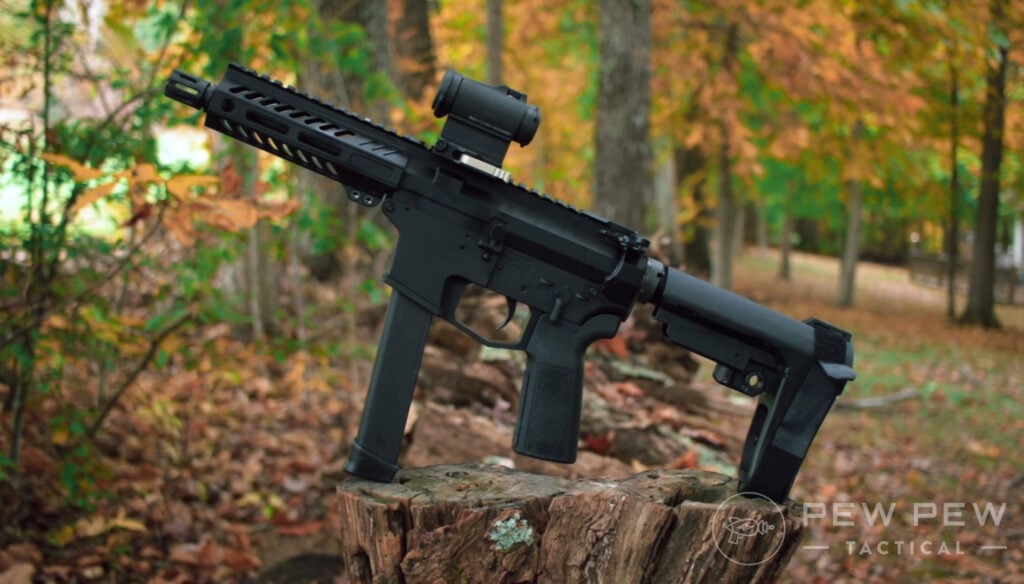 Upper receiver made from sturdy 7075-T6 billet aluminum. The receiver has been given a modified ejection port to ensure smooth ammo cycles and reduce chances of spent brass, gas, and debris hitting the shooter in the face.

Upper set comes with a 6" chrome moly barrel supporting 9mm cartridges.

Stylish and tactical 5.5" free-float handguard comes with 2 QD mounting points. Heptagon handguard offers 7 sides with M-LOK mounts.
And if that isn't enough to sell you, consider this: Angstadt's handguard has been specially modified to support most aftermarket suppressors. Plus, the barrel comes with its own A2 flash hider.
Check out our video review and complete article for the UDP-9!
3. Foxtrot Mike Products 9mm AR-15 Upper Receivers
Foxtrot Mike Products offers a number of solid AR-15 components, including parts for 9mm carbines. When choosing an upper receiver for your 9mm AR, be sure to check whether it's compatible with lowers that support Glock or Colt magazines.
Many of FNP's uppers aren't cross-compatible.
400
at Brownells
Prices accurate at time of writing
Prices accurate at time of writing
With that said, FMP offers a number of 9mm AR-15 upper receivers with barrel lengths ranging from 8.5 inches, 10.5 inches, and 16 inches. That means finding the right setup for you has never been easier.
Whether you want to run with a compact pistol-sized AR-15 or you want a full-length 9mm "rifle," FMP has the right upper set for you.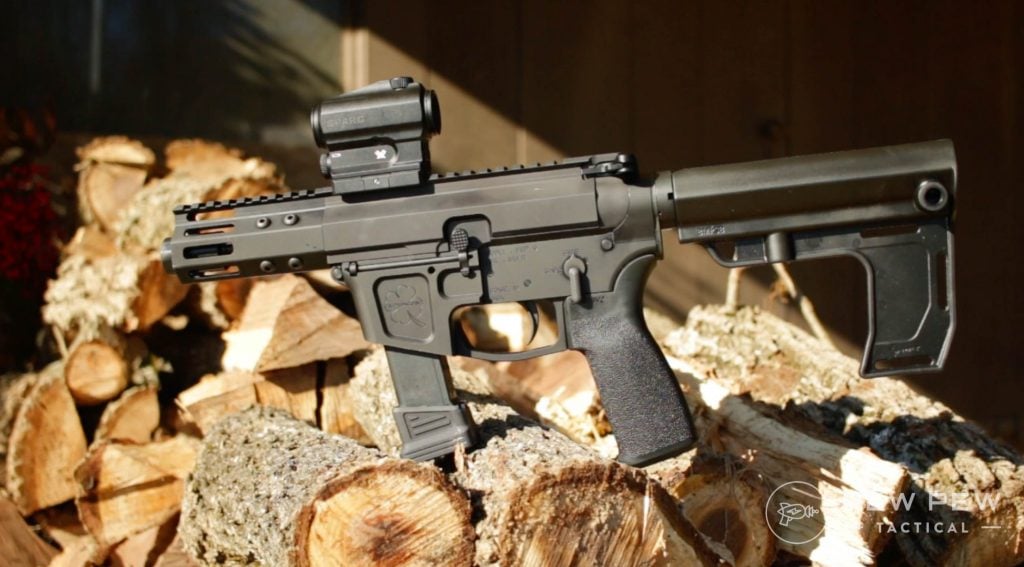 Moreover, each configuration comes with a special interlocking connector designed to prevent the barrel nut from loosening after repetitive use.
While the specs vary slightly depending on the size of the receiver you go with, the basic setup is the same.
Upper set comes with a Picatinny rail mounted on the top and an M-LOK compatible handguard.

Build from 4150 carbon steel and given an anodized finish.

Comes equipped with an ambidextrous charging handle for maximum comfort.

8.5" and 10.5" barrels are equipped with a diffuser, while the 16" barrel comes with a muzzle brake.

All three upper sets come with a lightweight PCC barrel.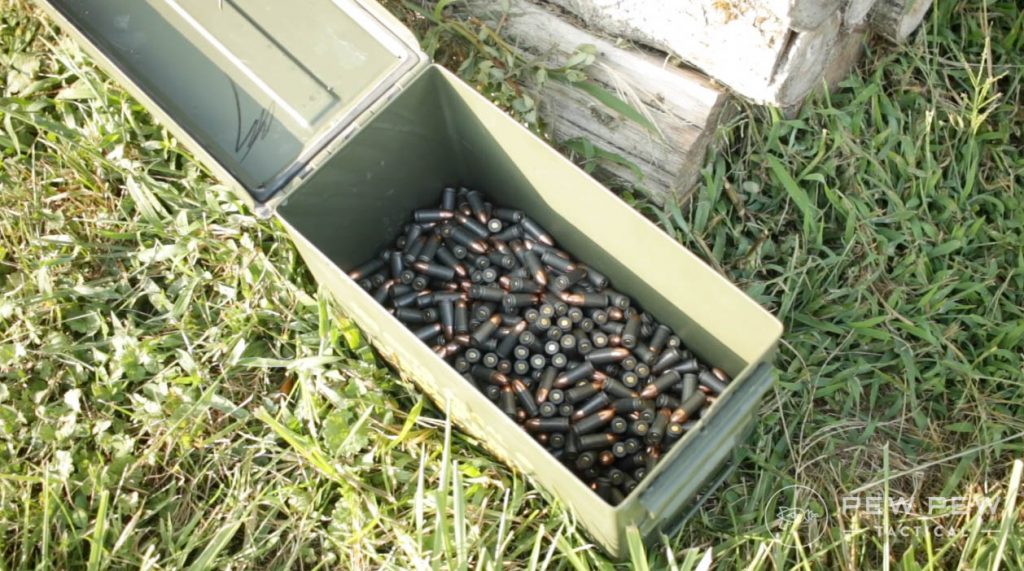 If you're looking for quality and dependability, you can't go wrong with FMP. Their quality craftsmanship and engineering mean that you'll be able to run all types of 9mm ammo, even the economical stuff, without experiencing constant problems.
And best of all, you also get a lifetime warranty.
4. Aero Precision
Aero Precision makes great products and the EPC-9 is no exception. This company prides itself on precision machining and the results are evident in this 9mm dedicated upper.
We've tested the Glock-specific EPC-9 lower for a while and have appreciated the attention to detail Aero baked in. This forged upper has been used on a couple of different builds here at Pew Pew and it has run like a top.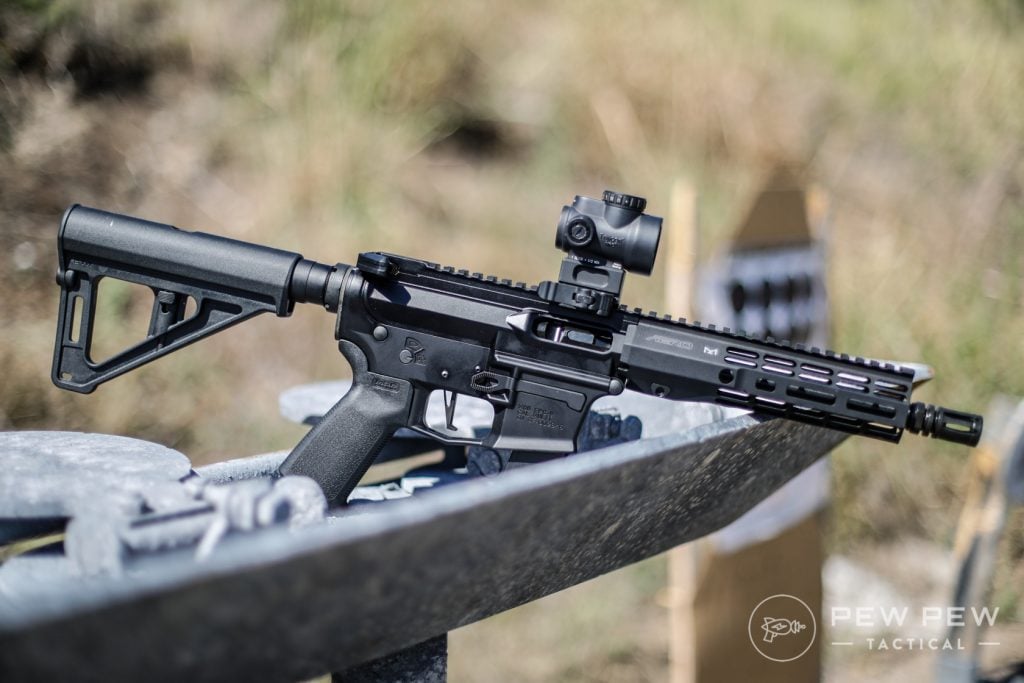 We definitely appreciate the fact the EPC-9 has a last-round bolt hold open feature and throughout use with multiple optics, the rail has been solid. We tried it out with CQB applications but also mounted up a red dot with a magnifier to extend the reach out to 100 yards.
This is a builder's option so you'll need to pick out your supporting lower and all the accompanying parts for your build. Thankfully, Aero has everything you need!
314
at Aero Precision
Prices accurate at time of writing
Prices accurate at time of writing
A Word About Lowers
If you're building a dedicated 9mm rifle, then you want to go with a dedicated 9mm lower — they are a bit more expensive than a standard AR-15 lower, but not painfully so. The first thing you'll have to decide is what magazine you want to use.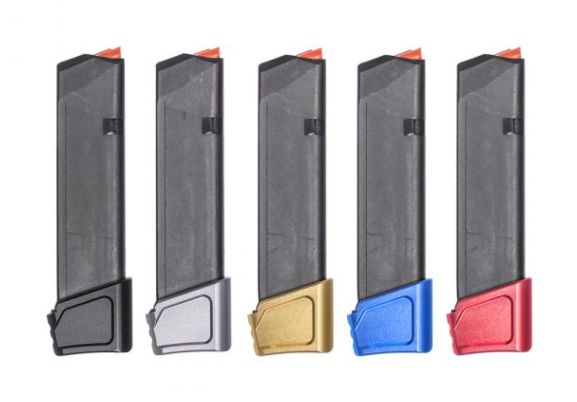 Generally speaking, people opt for Glock since Glock magazines are plentiful, cheap, and come in lots of high-capacity flavors. But there are other options out there like Smith & Wesson M&P and Beretta style lowers.
But if Glock is what you're looking for, Palmetto State Armory has you covered with a nice billet 9mm lower. It even has nice features like last round bolt hold open!
99
at PSA
Prices accurate at time of writing
Prices accurate at time of writing
Your other option is to convert a standard AR-15 lower. This is nice if you're not looking to build a dedicated 9mm rifle since it is easy to switch back and forth, but comes with the downside that conversions like this tend to be flawed and induce malfunctions not found in dedicated guns.
Good enough for plinking and maybe even some light PCC competition use, but not suited for duty or defense. Stern Defense is the best of the bunch we've found and it comes in both Glock and Smith & Wesson M&P magazine styles!
Best 9mm AR-15 Conversion
190
at Brownells
Prices accurate at time of writing
Prices accurate at time of writing
9mm Ammo
We have a complete guide to Best 9mm Ammo that you really should check out. In that article, we go in-depth on the pros and cons of our favorite 9mm ammo, but for now, I'll just give you two — one for plinking, one for defense.
American Eagle 9mm
Great ammo for just plinking or training, it's always gone bang for us and can be readily found at a cheap price.
Best 9mm Range Ammo
20
at Palmetto State Armory
Prices accurate at time of writing
Prices accurate at time of writing
When it comes to ammo that you can burn through without breaking your wallet, American Eagle is at the top of our list.
Speer Gold Dot 9mm
Trusting your life to your ammo blind is never a good idea, thankfully Lucky Gunner has done extensive testing on a wide range of 9mm ammo and Speer Gold Dot is proven to be one of the best.
42
at Optics Planet
Prices accurate at time of writing
Prices accurate at time of writing
We like it because 1) it's proven and 2) you can get it for a decent price making it easy to shoot it enough to ensure that your firearm works well with it and to zero optics.
Conclusion
That concludes our list of 9mm AR-15 uppers. While far from exhaustive, these are some of our favorites—and there's a diverse enough range to help anyone from budget buyers and top-dollar spenders get the right parts for their pistol-caliber AR-15.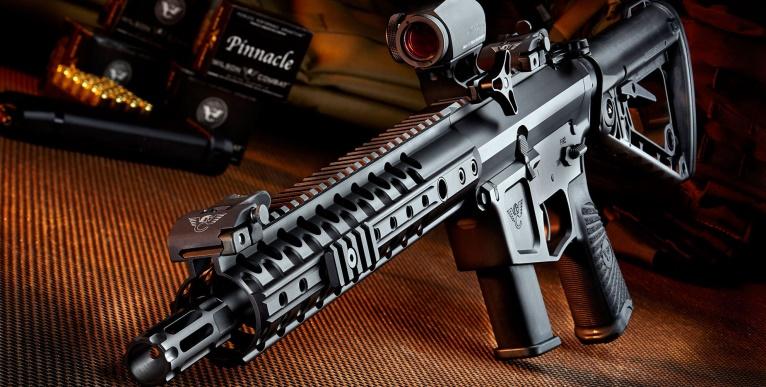 That way, you can spend more time squeezing off rounds at the range without having to budget for ammo.
If you happen to be running a 9mm AR-15 or any other type of pistol-caliber carbine, we'd love to hear more about your setup. And also be sure to check out Best AR-15 Upgrades to make your PCC run even better.