In case you missed it, Remington is dead. Like… super dead. This time for real.
Back in July Remington filed for bankruptcy…. Again.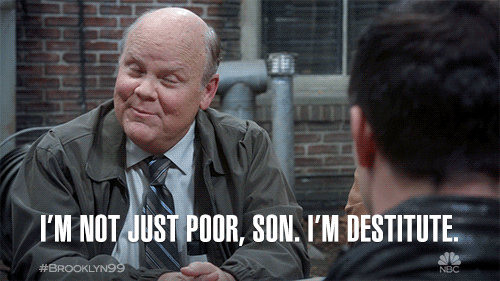 Yesterday it was announced that Remington Outdoors Co. will be purchased by seven buyers–each taking a different piece or pieces of the once-great American firearms manufacture.
But what does that mean going forward? Is this good news for the average gun-owner or bad?
Let's take a look at who got what piece of the carcass and see if we can't draw some conclusions.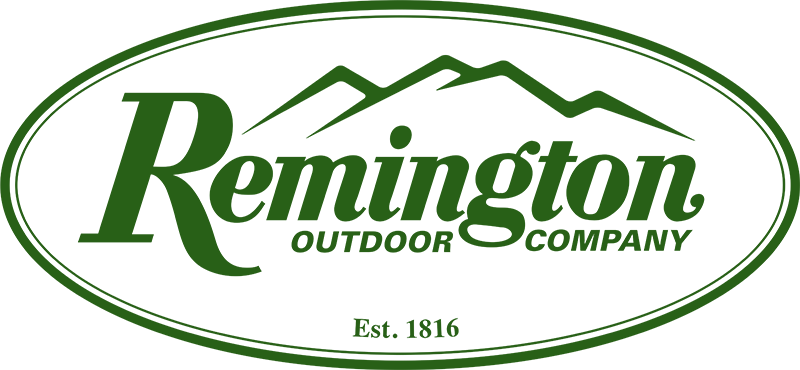 SOLD!
The winners are, pending final court approval but I would be shocked if there were any take-backs:
Vista Outdoor Inc. bought the Lonoke based ammunitions business and other IP assets
Roundhill Group LLC bought everything firearms that is non-Marlin
Sierra Bullets LLC bought Barnes ammunitions
Sturm, Ruger, & Co. bought Marlin firearms
JJE Capital Holdings LLC won DPMS, H&R, Stormlake, AAC and Parker brands
Franklin Armory Holdings Inc. won Bushmaster brand and some related assets
Sportsman's Warehouse Inc. won the Tapco brands
So that's a nice list–but we need to take a closer look at each one to really get an idea of what it means.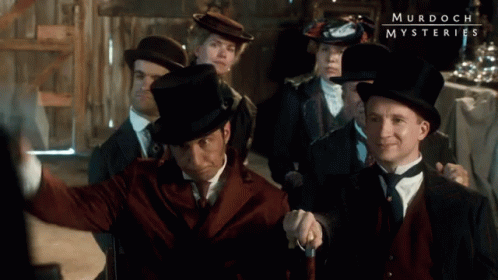 Vista Outdoor Inc. Buys Remington Ammunition
If you don't know who Vista Outdoors is, they are the guys that own almost everything. Bushnell, RCBS, Hoppes #9, Federal, CCI, Speer, Blazer, M-Pro 7, Camelbak, and a dozen other brands all fall under the Vista banner.

And now we can add Remington Ammo to that list.
While I haven't seen anything detailing what "other IP assets" means, it's likely just some brand names and trademarks.
I like this buy, personally. Remington ammo like their UMC line is about the only Remington product I've bought in the last 10 years. It's decent ammo, it's cheap, and it goes bang.
Vista Outdoors owns a bunch of other ammo brands so one more is one less layer of diversity, but maybe we'll see some more ammo on the market soon.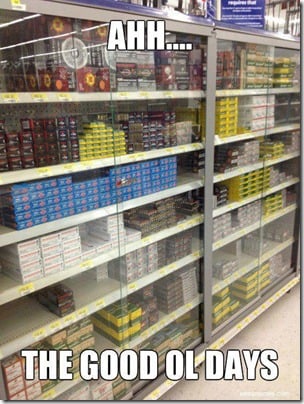 Roundhill Group LLC Buys Non-Marlin Firearms and a Steam Plant Parcel
This is the only non-firearms industry company to win a bid. From the digging I did, they are a property investment firm out of Virginia.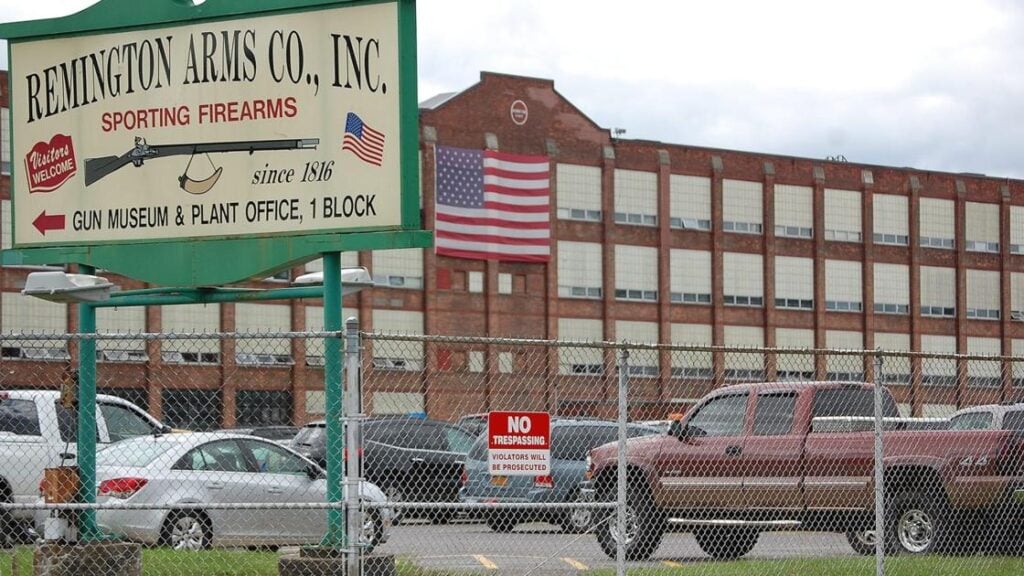 Reading up about them, I'm surprised they even entered this cat fight.
From what I can tell, they are almost exactly what they say they are–a firm that invests in real estate.
They bought the Remington gun factory that builds the once legendary 870 and other shotguns, a handgun barrel factory, and a steam plant parcel.
Honestly, I don't know what to make of this and I'm all sorts of confused. This seems like a strange buy for the firm, but from the sound of it, they plan on keeping the plants open–great news for the employees.
The president of the United Mine Workers of America, who for reasons I don't know is the union representing the workers of the Remington plant in Ilion, has said that they have been in talks with Roundhill about the collective bargaining agreement at the factory and that the plant will remain open even after the sale.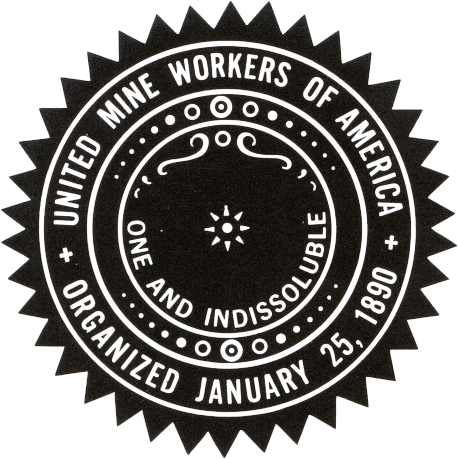 I hope it works out, and I hope we get good shotguns from Remington again. But I'm wary about this one.
Sierra Bullets Buys Barnes Ammunitions
This is some news I really like! Sierra has long been one of the best manufacturers for great precision rounds, both match grade and for hunting.

Barnes is another huge player in both worlds. My greatest hope is that with their powers and IPs combined, we'll see some huge changes in bullet technology.
Of anyone that could have bought Barnes, I'm glad it was Sierra.
That said–it also wouldn't surprise me if Sierra decided to buy Barnes with the express goal of canning the whole brand and absorbing the assets. From a purely business standpoint, that seems like a great plan if you just want to make a big pile of money.
Sturm, Ruger, & Co Bought Marlin
Everyone knows who Ruger is. The 10/22, the Ruger Precision Rifle, and recently the Wangler are all amazing products brought to us by Ruger.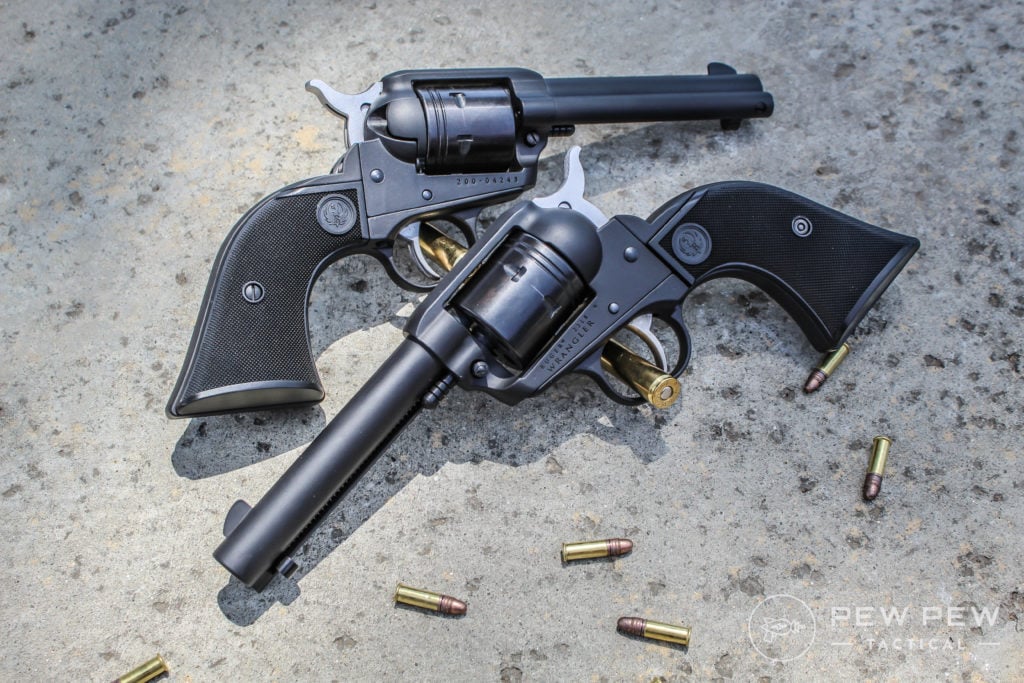 The idea of them owning Marlin should be awesome news for all of us.
Right now if you want a lever-action rifle your main choices are Marlin, Winchester (if you can find one), Henry, Italian-based companies doing reproductions like Uberti, or some very questionable Rossi rifles out of Brazil.
Marlin has been in the lever-action game for a long, long time–but under Remington ownership, the quality has declined sharply.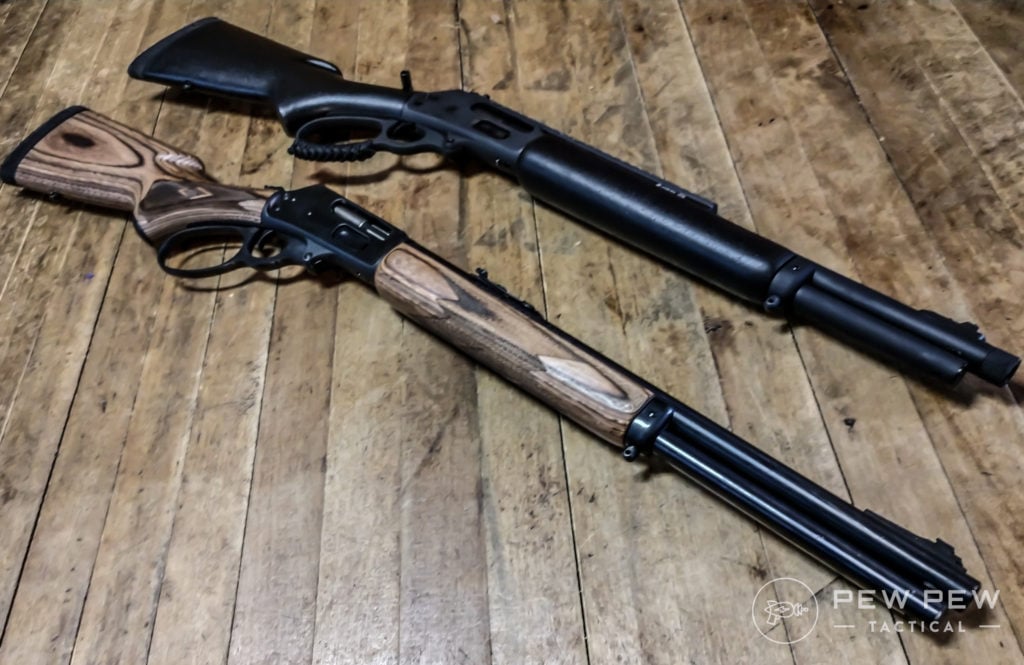 Ruger with their talent for great quality control and reasonable prices could bring new life to Marlin–either under the Marlin name or as Ruger producing their own branded lever-gats.
Either way, I'm excited!
JJE Capital Holdings LLC Buys DPMS, H&R, Storm-Lake, AAC, and Parker
JJE is probably a name you don't recognize right off the bat, but you actually do know them. JJE is the parent company of Palmetto State Armory.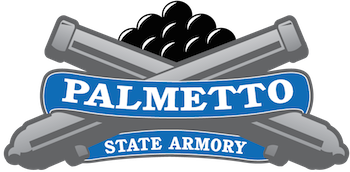 While JJE wanted to buy the Remington ammunition division, it looks like they lost to Vista Outdoors.
DPMS
Stripped and sold for parts basically right before Remington announced their bankruptcy in July, so I expect that is more of a branding buy than anything.
Harrington & Richardson
Makers of single-shot rifles and shotguns. I guess we might see a line of budget single-shot firearms from PSA in the next few years?
Storm-Lake
A handgun barrel manufacturing brand. I don't know if PSA is building their own handgun barrels in-house for the PSA Dagger, but if they aren't then this makes perfect sense to buy.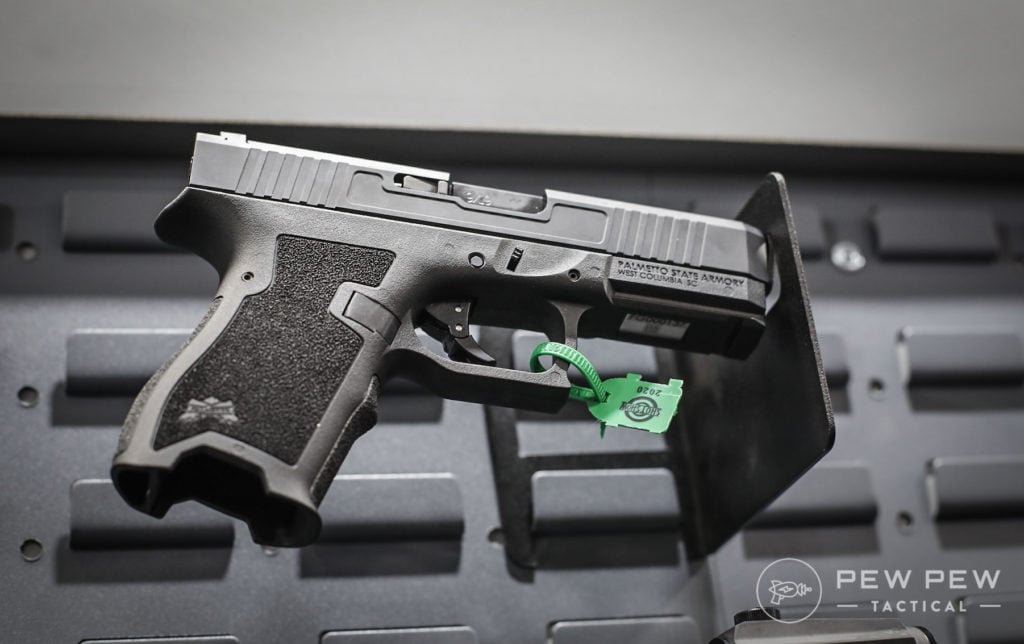 Even if they are already doing the Dagger's barrels in-house, buying another plant will open up even more options for them down the road. Hopefully, this means we'll see even more handguns from PSA.
Advanced Armament Corporation
This is an interesting buy. I would love to see a line of PSA suppress come to the market. With their ability to make economical options for the masses, I think this could be very beneficial to the people.
Parker Brands
Are they even a thing anymore? This name set off the history dork in me and after double-checking, I think this is referring to the Parker Bros. shotgun line.

Remington bought Parker Bros. in 1934, but it went defunct in 1942. In 2006 Remington brought back the Parker Gun for a hot minute as a publicity stunt.
Way back in the day these were the cool guy shotguns and were wielded by Annie Oakley, Frank Bulter, and other legendary badasses. Today, original Parker shotguns sell on the low-end for at least 1 or 2 grand and on the high-end for as much as $75,000.
I don't really know how to feel about it. Maybe JJE got it as a package deal, buy 4 brands get 1 free? I really don't think we'll see them or PSA try to revive the Parker Brothers legacy, but PSA has dived into some strange waters before so… maybe.
Franklin Armory Holdings Inc. Buys Bushmaster
Ah… Bushmaster. Much like DPMS, Bushmaster was basically stripped and sold for parts not long ago. Once upon a time, Bushmaster made a solid line of AR-15s.

Maybe Franklin bought them for the name, maybe they got some manufacturing bits out of it, we're not sure yet.
Either way–I don't think this will really change anyone's day.
Sportsman's Warehouse Inc. Won Tapco
It's a match made in heaven if you ask me. If Bubba wants to murder his SKS, he drags it through the Tapco catalog. That just sounds perfect to now be owned by Sportsmans Warehouse.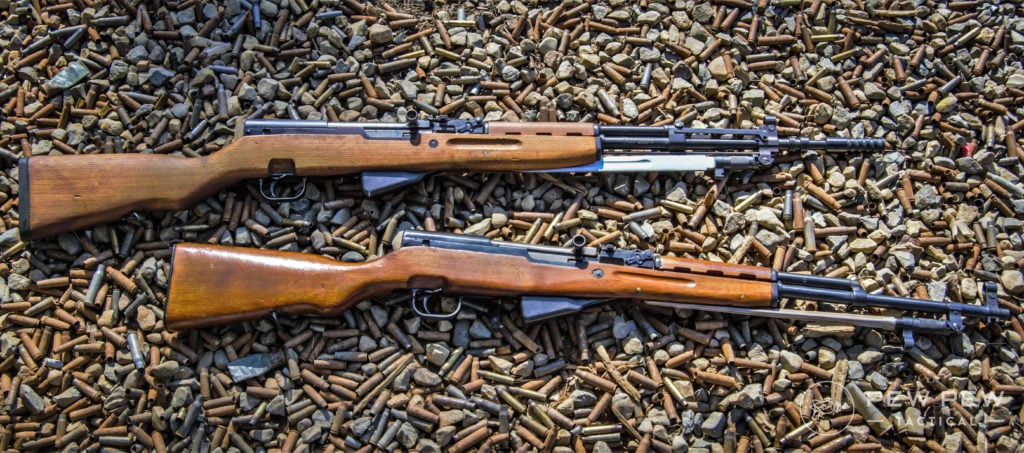 I expect this means we'll see Tapco parts and accessories making a comeback soon. Maybe even get an expansion under new ownership.
Is this bad? Is this good? Eh… really too soon to tell. Tapco never made outstanding products, but they weren't bad either.
Honorable Mentions
To me this part is interesting also, but here are some brands that didn't win the auction. Now maybe they were just in it to see if they could get something on the cheap or to drive the price up for the competition, but it's interesting either way.
Sig Sauer
The backup winner for the Remington ammunition plants is Sig!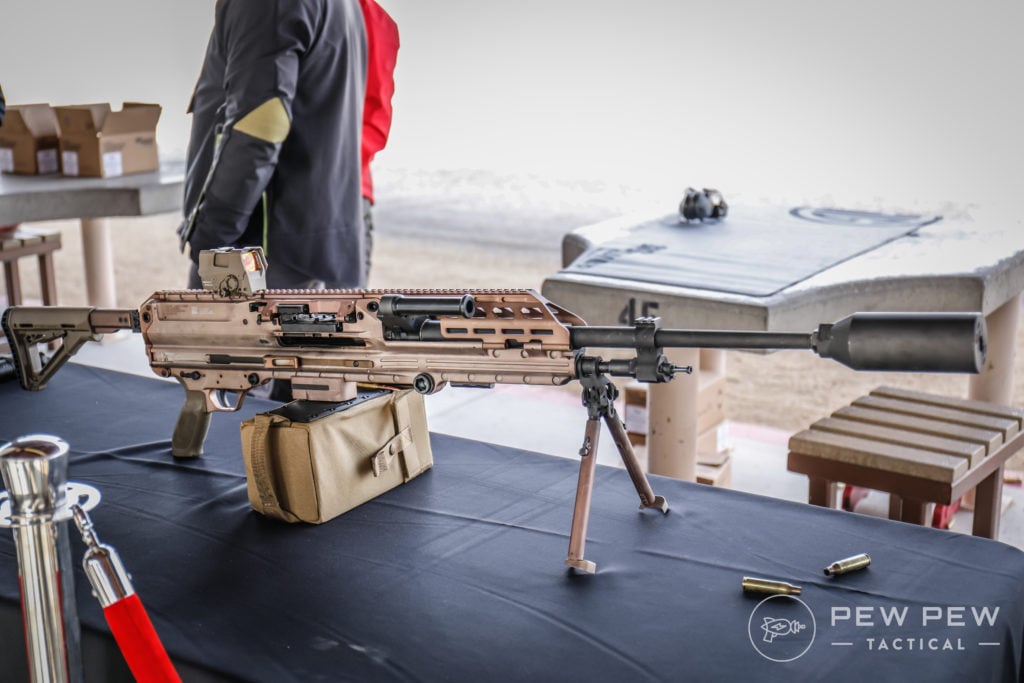 Sig already makes some very nice ammo, but with their attempts to score some US military contracts for things like .277 Fury adoption — it makes sense that they're shopping for more manufacturing capabilities.
Barnes Ammunition Business
I can't confirm this, but it looks like Barnes tried to buy itself. Not uncommon, and it's a little sad that they weren't able to.
Century Arms
Losing the bidding war to Roundhill Group, Century Arms was in the running for the non-Marlin firearm business part of the deal.
Long Range Acquisition LLC
This is the investment firm that in 2019 bought Savage Arms from Vista Outdoors. It seems they also wanted to buy Marlin but lost to Sturm, Ruger & Co.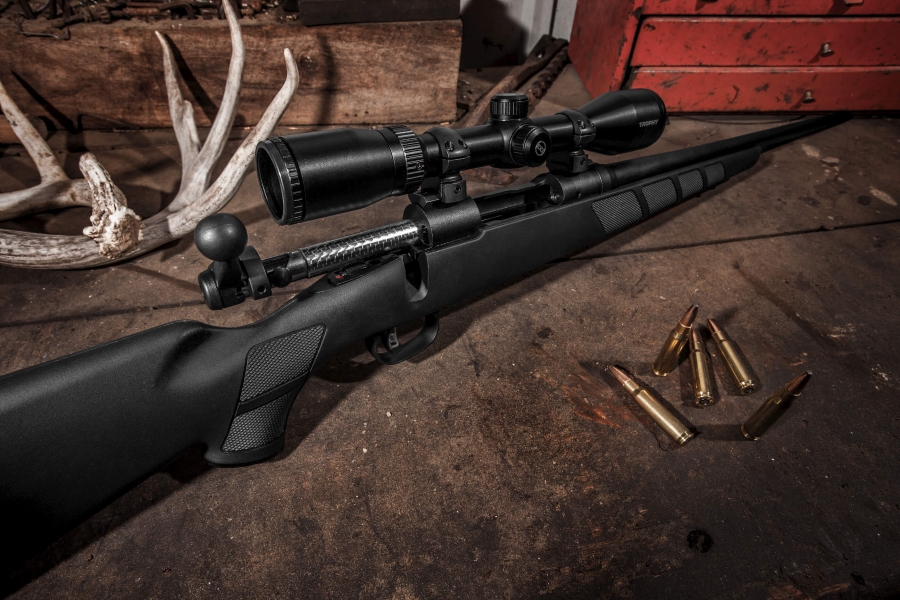 After spending $170 million dollars to buy Savage last year, you got to wonder just how flush with cash they are to try and bid on Marlin now.
Parting Shots
As much as we might not like it, Remington has been in the gutter for years. Quality-control problems, rust problems, bankruptcy after bankruptcy, and the Bushmaster-Sandy Hook lawsuit.
This once-great American brand was killed off by accountants and investors that cared only for the dollar and not the customer.
My hope is that with these brands under new ownership, we'll finally see the innovation they deserve and the quality we demand return to each branch.
Maybe we'll even see something totally different like a new line of Parker Bros shotguns or Ruger lever-action rifles. Only time will tell.
What do you think of the sell-off? Let us know in the comments!