Legendary sharpshooter Annie Oakley is a shining example of female excellence in firearms.
Oakley traveled the world, impressing audiences with her incredible marksmanship and trick-shooting. Most notably, she was a star of Buffalo Bill's Wild West Show.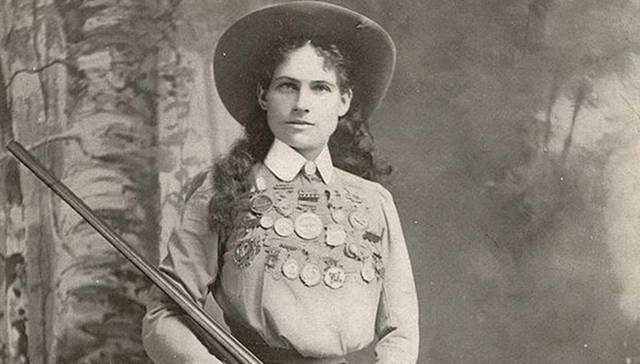 Yet many have never heard of her rival, fellow Buffalo Bill performer Lillian Smith.
The bitter competition between the two women became one of the show's main attractions. But it extended beyond the show…
Oakley & Smith
Both Oakley and Smith began shooting and competing at a young age. In Ohio, the teenage Oakley built her reputation in competition shooting. Smith did the same in California.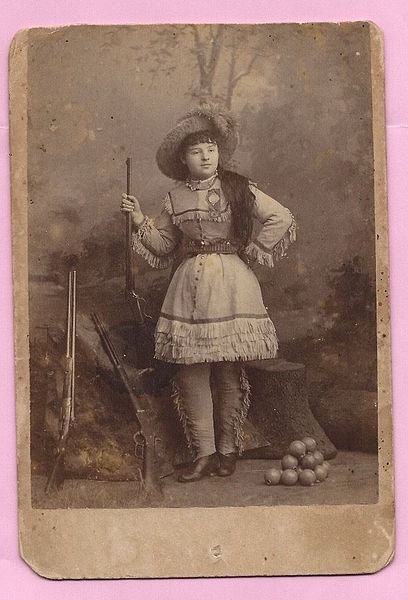 Oakley married and toured with her husband, sharpshooter Frank Butler. In 1885, the couple joined Buffalo Bill's tour.
At a mere 5-feet tall, Chief Sitting Bull gave her the nickname Watanya Cicilla — Little Sure Shot.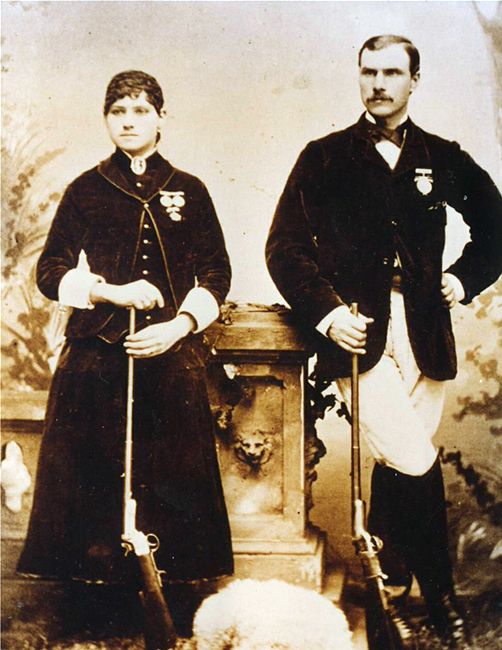 As the show headed West, Buffalo Bill discovered Smith and brought her on as a performer in 1886.
The two women specialized in different weapons — Oakley the shotgun and Smith the rifle. Still, the rivalry began immediately as Smith declared, "Annie Oakley is done for."
Besides shooting, Oakley and Smith had little in common.
Oakley was known for her conservative dress, kind demeanor, and professional behavior. Meanwhile, Smith was known for her flashy costumes and rough language. She was also described as "a shameless flirt."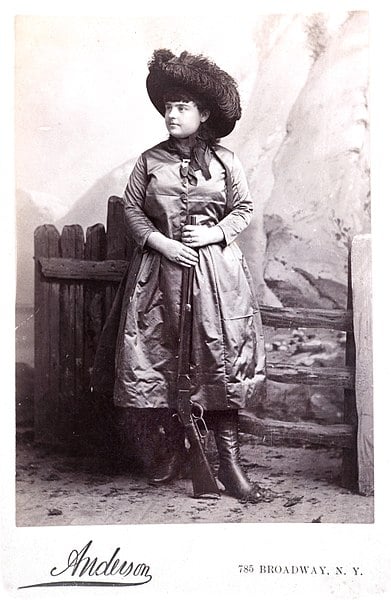 The rivalry came to a head the next year when the show headed to London. Queen Victoria met with Oakley and called her "a very clever little girl."
Regardless, the London newspapers ran an illustration of Smith meeting the Queen. 
The papers back home were no better. An anonymous letter, possibly sent by a friend of Smith, claimed that Smith was the crowd favorite. But Oakley actually received the most praise in Britain.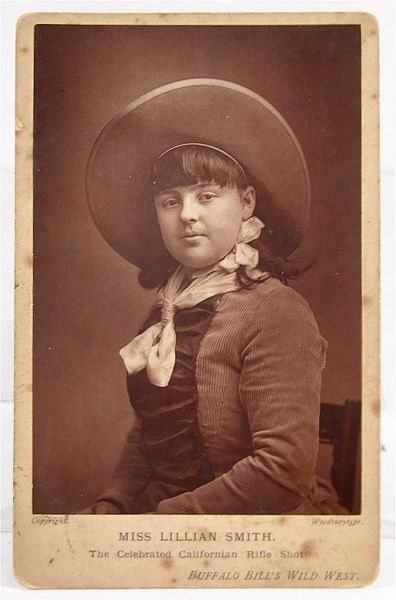 Buffalo Bill did nothing to combat the rumors, and instead promoted Smith as his star. No matter how bitter the PR war became, Oakley still had it where it counted.
She astonished crowds in the annual Wimbledon rifle competition. Smith's score was much, much lower.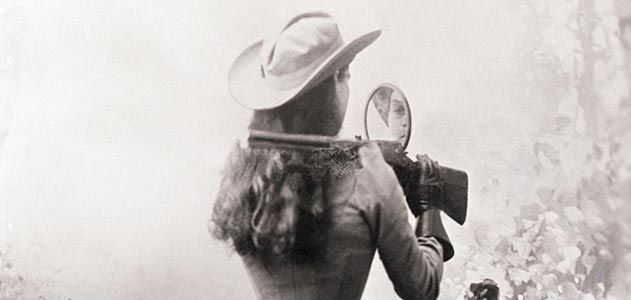 When the tour ended, Oakley left Buffalo Bill's in 1887 to work for a rival wild west show.
For the next two years, Smith continued to tour with Buffalo Bill but failed to draw crowds.
When eye-witness reports corrected the media record, Smith's reputation fell. Smith left the show in 1889, so Oakley returned for another European tour. Afterward, she stayed with the act for another 13 years, cementing her legacy.
After leaving Buffalo Bill's, Smith faded into obscurity. She performed in Mexican Joe's Wild West show with darkened skin as "Princess Wenona, the Indian Girl."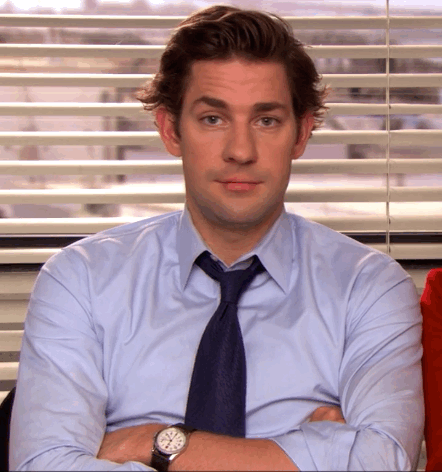 Though Oakley retired from performing in 1902, she wasn't done yet. After retirement, she became an advocate for firearms education.
It's estimated that Oakley personally taught over 15,000 women to shoot for sport and defense. Her goal with all this education work?
"I would like to see every woman know how to handle guns, as naturally as they know how to handle babies."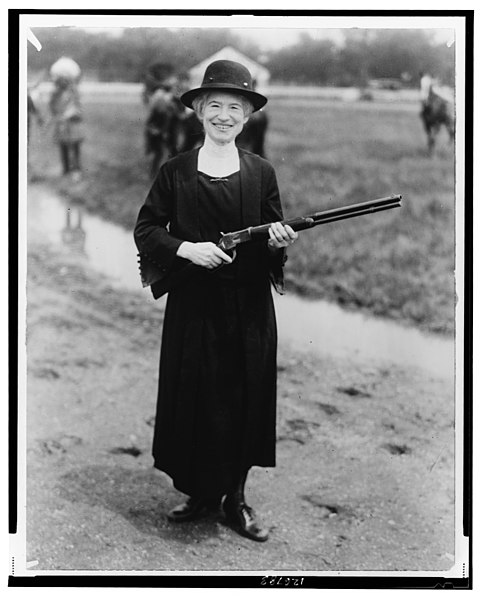 This is a new style of article for Pew Pew Tactical; if you liked it — let us know in the comments! If you didn't enjoy it…well phooey. To catch up on previous Pictures from History, click on over to our History Category Or read up on some of our other fave women shooters in Badass Lady Shooters.