Since the dawn of time, mankind has tried to perfect ballistics with a projectile.
From a thrown stone, the bow and arrow, to finally the modern rifle cartridge, we keep progressing.
That is why there are so many rifle cartridges.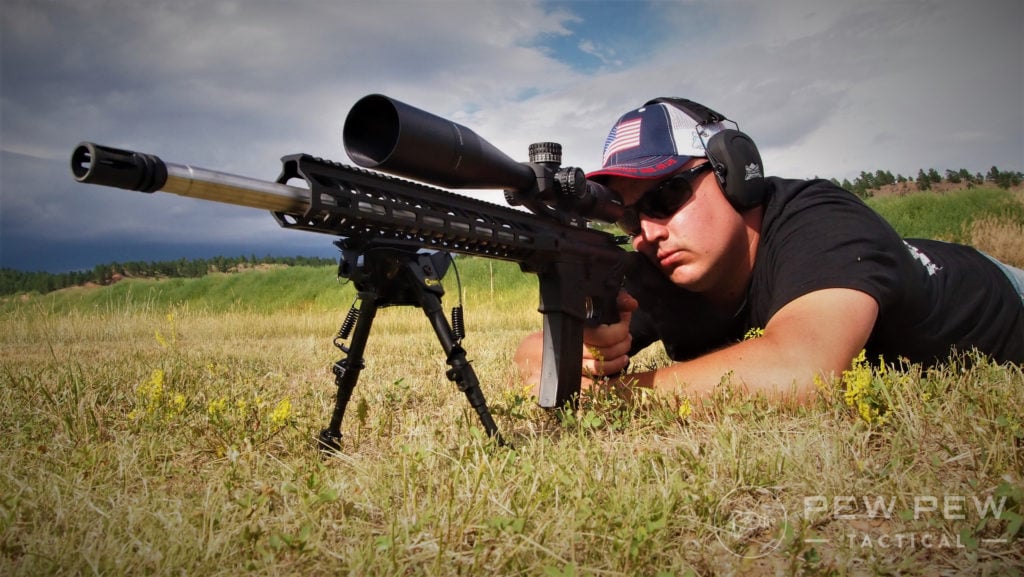 We are perfectionists. We need more speed. We need more range. We will not be satisfied. That in my opinion is at the heart of the .224 Valkyrie and its design.
Is the .224 Valkyrie right for you? What kind of ammo selection is there and prices? Does it live up to the hype of a legit 1300-yard cartridge. Let's dig in.
Research and Development
The .224 Valkyrie was designed by Federal Ammunition in 2017. Its parent case is the 6.8 SPC which was based off the .30 Remington cartridge.
Just like most great cartridges, its lineage is further proof that we can't leave well-enough alone.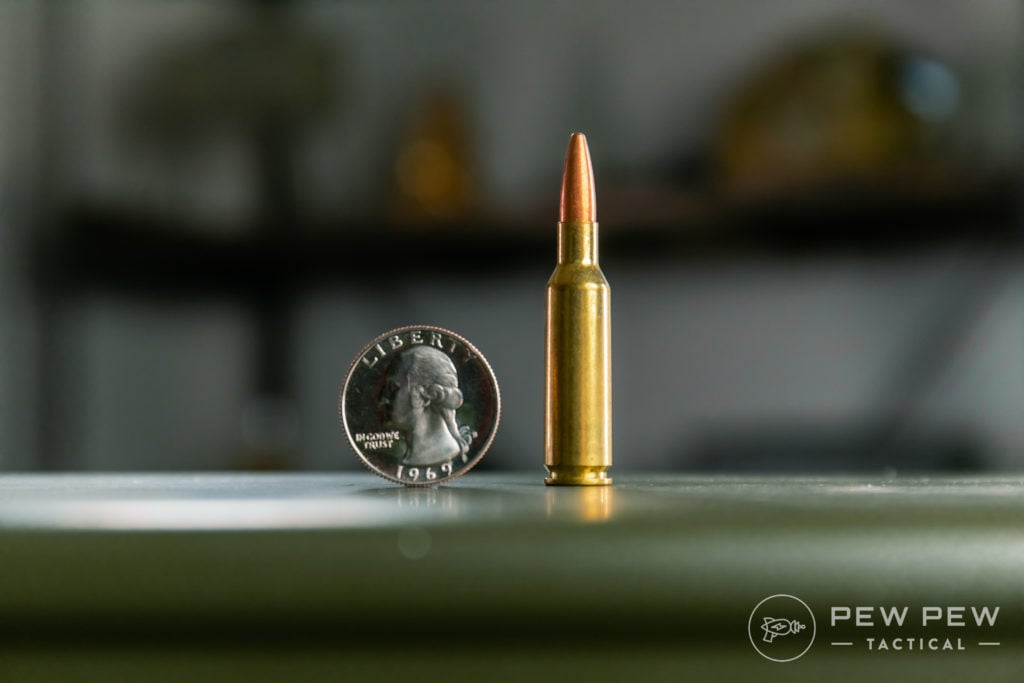 The .224 Valkyrie wasn't asked to fill a void, yet it did with its creation.
Before its inception, longer range shooting was dominated by larger caliber bolt rifles or large framed ARs in .308 Winchester and 6.5 Creedmoor.
While the 6.5 CM is still better on paper, the .224 Valkyrie can fit within an AR-15 magazine well.
The science behind it is justified as well, even though I was a HUGE skeptic. It's not wizardry, black magic, or voodoo behind the curtains at Federal.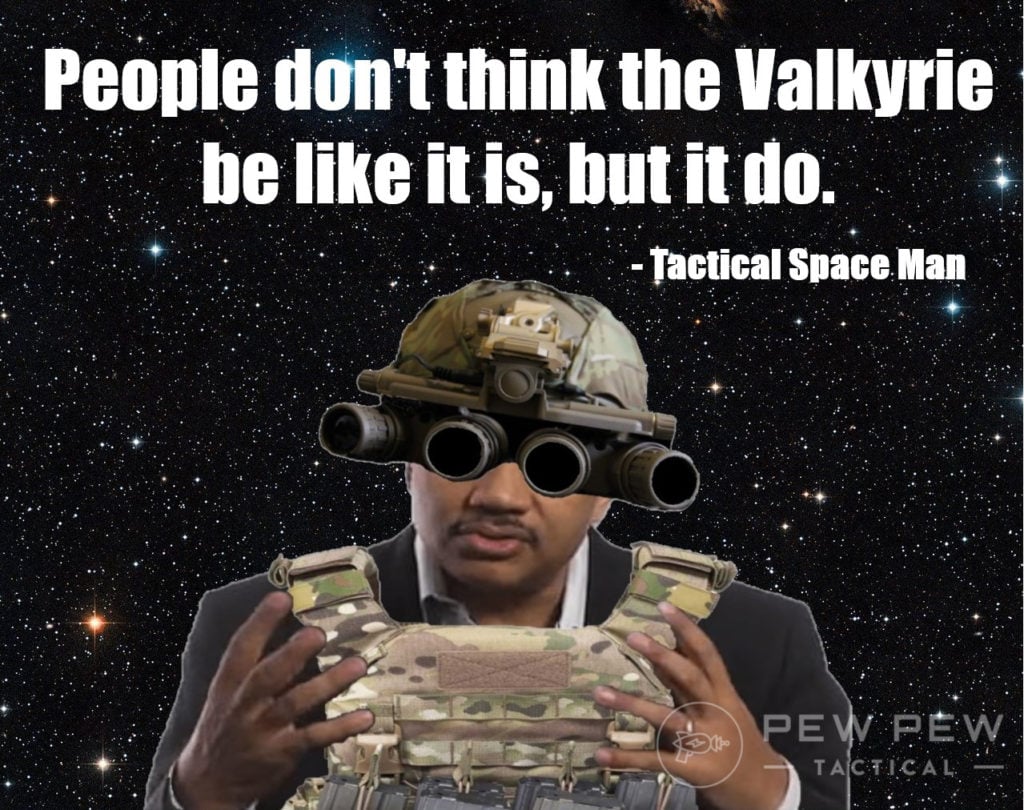 The name of the game is all about velocity and HIGH ballistic coefficient.
When you look at the longest, and heaviest projectiles that you can typically load in a .223 Rem/5.56 NATO, you are capped at about 85 grains if you want to fit within a magazine well.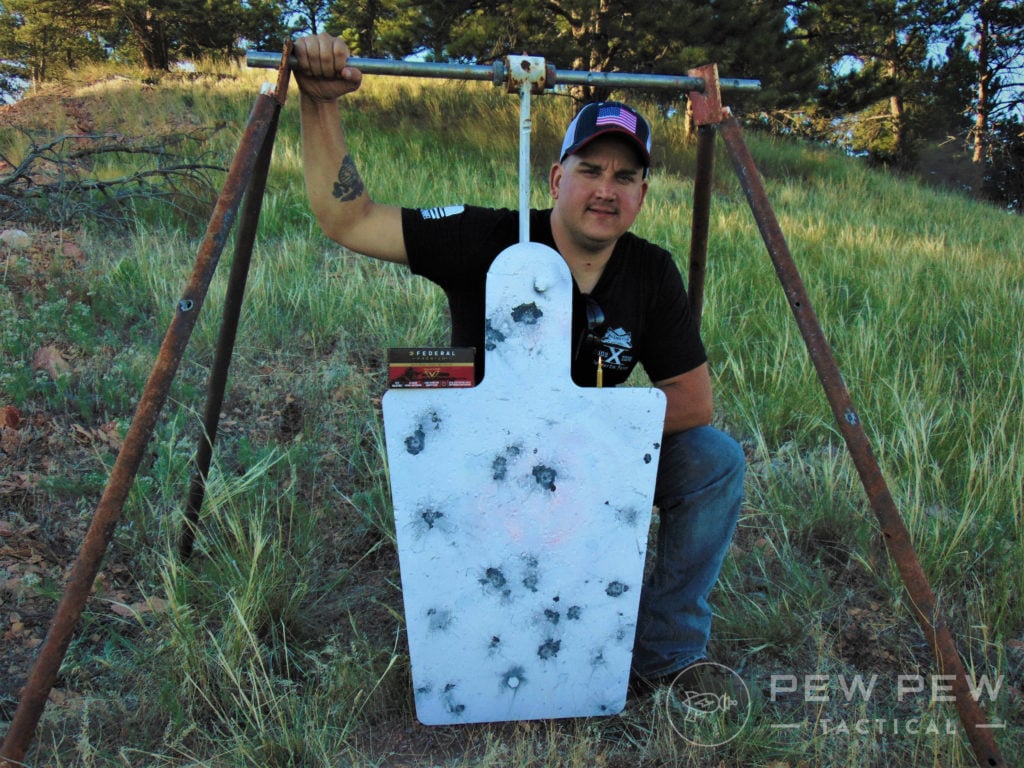 With Federal Premium 90 grain SMKs in their Gold Medal line, muzzle velocities are listed at 2700 fps and a phenomenal .563 G1 ballistic coefficient.
That much velocity and that high of a ballistic coefficient, pushing out past 1000 yards is much more predictable with less wind-drift than even the 6.5 Grendel.
You'll also notice that barrels will be either a 1:7 or 1:6.5" twist rate. I have shot over 1k yards with a 1:7" twist rate using 90 grain SMKs, so I wouldn't worry too much about which to buy.
You will probably benefit with a 1:6.5" twist if you are planning on exclusively shooting long for caliber projectiles on the regular, though.
Compare and Contrast
Speaking of the 6.5 Grendel, I am a huge fan boy. There is a lot going for it and feel free to check out my article 5 Best 6.5 Grendel Uppers.
But, as much as it may pain me to say this, the .224 Valkyrie is better by most metrics compared to the 6.5 Grendel.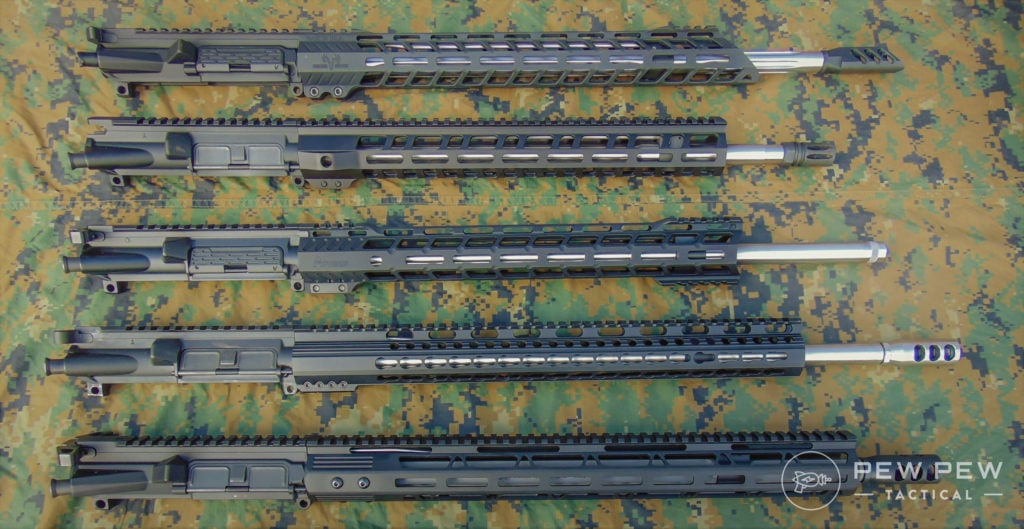 When you compare the Valkyrie to the Grendel, the comparison is surprisingly in favor of the .224 Valkyrie with only the Grendel edging out the Valkyrie in kinetic energy… but not by much.
Here is a break down of velocity, kinetic energy, wind drift, and bullet drop at 500 yards.
This data is based off a 100 yard zero, with a sight height of 1.5", and based on a 10-mph full value wind call. The data was compiled using Federal's Ballistics Calculator.
500 Yards: .224 Valkyrie Vs. 6.5 Grendel
| Cartridge | Bullet | G1 B.C. | Velocity | Energy | Wind Drift | Bullet Drop |
| --- | --- | --- | --- | --- | --- | --- |
| .224 Valkyrie | 90gr SMK | .563 | 1961 fps | 768 ft⋅lb | 16.9" | 55.5" |
| 6.5 Grendel | 130gr Berger | .560 | 1711 fps | 845 ft⋅lb | 20.6" | 73.4" |
There is a pretty noticeable performance gap out to 500 yards. But when you jump it up to 1000 yards, the gap is even more pronounced.
1000 Yards .224 Valkyrie Vs. 6.5 Grendel
| Cartridge | Bullet | G1 B.C. | Velocity | Energy | Wind Drift | Bullet Drop |
| --- | --- | --- | --- | --- | --- | --- |
| .224 Valkyrie | 90gr SMK | .563 | 1374 fps | 377 ft⋅lb | 80.7" | 347.4" |
| 6.5 Grendel | 130gr Berger | .560 | 1203 fps | 418 ft⋅lb | 96.2" | 457.9" |
So, what does this mean to you? It depends. If you are a hunter that is keeping shots on game within 300 yards, and you want to use the AR-15 platform? The 6.5 Grendel would be the better choice in my opinion due to the larger bullet and better terminal ballistics.
If you are a long-range shooter punching paper or ringing steel though, the .224 Valkyrie is by far the better choice. Although recoil is low for both, the Valkyrie has an impressive 110" of less bullet drop at 1000 yards.
To put this into perspective, here are the numbers when you compare the Federal Premium .224 Valkyrie 90 grain SMKs to a comparable load in 6.5 Creedmoor at 1000 yards. Same deal with a 100 yard zero and 10 mph full value wind.
1000 Yards: .224 Valkyrie Vs. 6.5 Creedmoor
| Cartridge | Bullet | G1 B.C. | Velocity | Energy | Wind Drift | Bullet Drop |
| --- | --- | --- | --- | --- | --- | --- |
| .224 Valkyrie | 90gr SMK | .563 | 1374 fps | 377 ft⋅lb | 80.7" | 347.4" |
| 6.5 Creedmoor | 130gr Berger | .560 | 1476 FPS | 629 ft⋅lb | 74.0" | 300.7" |
While the Creedmoor is better, the .224 Valkyrie is damn close and uses less powder with less recoil than the 6.5 Creedmoor. Low recoil is a blessing for shots at 1000+ yards. While on a trip to the High Bar Homestead, I was able to watch hits at 1000 yards on a steel silhouette due to lack of recoil.
Best .224 Valkyrie Ammo
When the Valkyrie first came out in 2017, ammo selection was a short list which is common for a new round. Federal has the lion's share of offerings, but as the Valkyrie's concept proved itself, more companies have jumped into the deep end with factory ammo and components.
Federal Premium
1. Federal 80.5 grain Gold Medal Berger
A newer member in the lineup is the Federal Premium 80.5 grain Gold Medal Berger. It's a bit lighter than the SMK's, but it's a good blend of ballistic coefficient and velocity for long range marksmanship. This is also a solid long-range load.
2. Federal 78 Grain Barnes TSX
If you are anything like me, you also believe that Barnes ammunition and components are absolute gold. Luckily Federal tag-teamed with them to offer their 78 grain TSX at 2850 FPS! The TSX would be at home for shooters using the Valkyrie on medium game.
3. Federal Fusion 90 grain soft points
Speaking of deer cartridges, you would also be well-off to investigate the Federal Fusion 90 grain soft points. This bonded bullet expands consistently and rather large. It would be good medicine if you are looking for a dedicated deer load in the Valkyrie.
4. Federal 60 grain Nosler Ballistic Tip
Another option for the varmint/predator hunters among us is the Federal Premium 60 grain Nosler Ballistic Tip. It uses nickel-plated cases, and the Nosler BT's have always served me well when it comes to dispatching varmints with rapid expansion.
5. American Eagle 75 grain TMJ
Finally, to round out the pack an economical option is available in the American Eagle 75 grain TMJ. Whether you are on the range plinking or smacking woodchucks/prairie dogs, this load will do well when you need to stock up in bulk.
Hornady
6. Hornady 88 grain ELD Match
If you are interested in long-range flavors, Hornady has an offering in their 88 grain ELD. The ELD line has always served me well across multiple calibers such as .223 Remington, 6.5 Grendel, 6.5 CM, and .308 Winchester.
7. Hornady 60 grain V-MAX
If you are a varmint hunter, they also offer their 60 grain V-Max at a whopping 3300 fps! The V-Max bullet has always been synonymous with precision and devastating terminal ballistics. I haven't had a barrel that didn't shoot them well across multiple weights.
8. Hornady Black 75 grain BTHP
For a more modest bank account, there is also the Hornady Black 75 grain BTHP. For the price, I have always been very happy with the Black lineup, and almost exclusively shoot it out of my Grendels with their 123 grain ELDs.
Best .224 Valkyrie Rifles, Uppers, & Barrels
So, we covered ammo but what can you buy to launch that ammo down range? Luckily there are a whole bunch of rifles on the market, dedicated uppers, and barrels if you plan on building an AR.
Complete Rifles
Savage was one of the first manufacturers releasing their MSR 15 Valkyrie. With an 18" barrel, you may not get the full velocity advantages out of the Valkyrie, but it will be much handier.
The two-stage trigger on this model is also a nice touch.
Palmetto State Armory has a more wallet-friendly model with their PA-15 Valkyrie.
I personally took this model out to 1250 yards with Pew Pew Tactical's own Eric Hung. For the price, it's hard to beat.
We also have a complete video on it, so check out Johnny's PSA .224 Valkyrie!
If bolt actions are more your flavor, Mossberg has their chassis MVP Precision Valkyrie for at about a grand. Chassis rifles are hot now, and this would be an economical way to get into the long-range scene.
.224 Valkyrie AR-15 Uppers
Just like the rifle from Palmetto State Armory, the upper is hard to beat in its price range. If you haven't already, check out our review of the PA-15 .224 Valkyrie!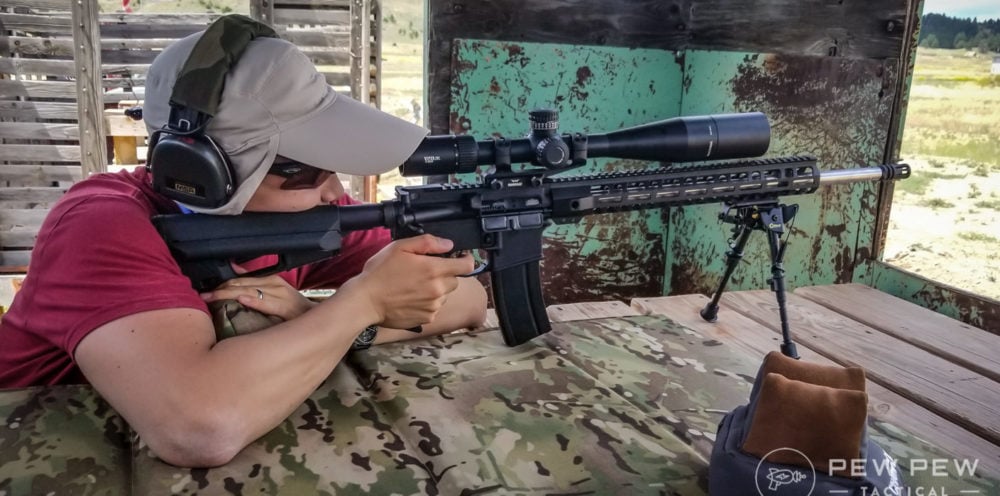 If you are looking for a rock-solid upper that you can finish with the handguard of your choice, your best option might be a Sons of Liberty Gunworks East India upper in .224 Valkyrie. Mike Mihalski and company have quite a reputation, and you won't be disappointed.
.224 Valkyrie Barrels
If you are doing your own build, the Valkyrie 20" Gunner Profile from Faxon would be a solid choice. Faxon barrels tend to be highly accurate, and their "Gunner" profile is the bee's knees if you are looking to shed a little weight.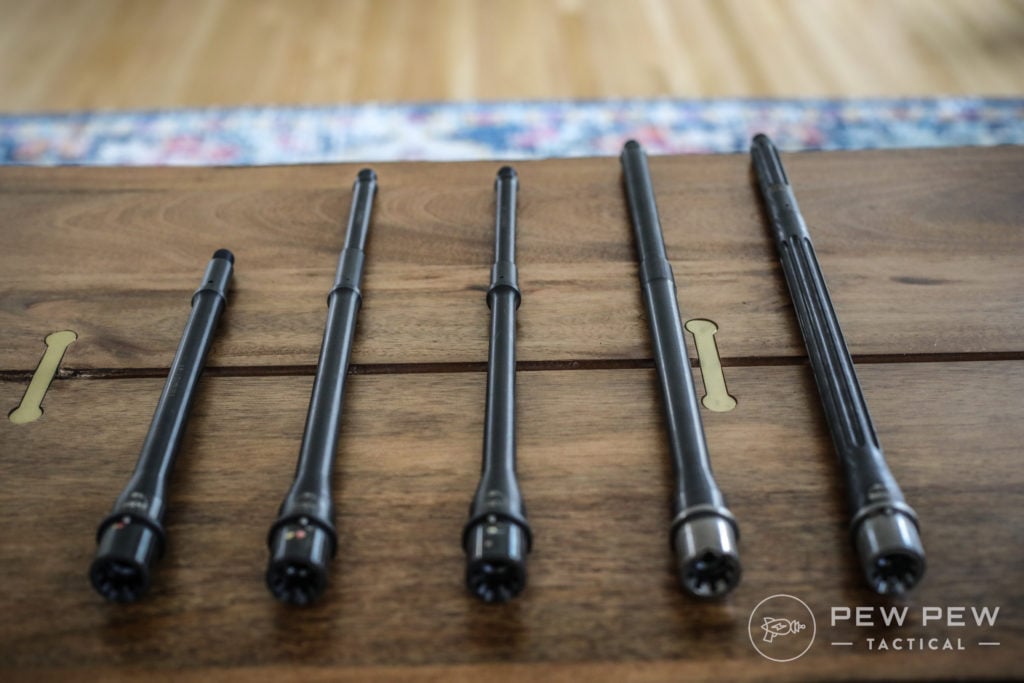 Criterion Barrels are one of our favorites as well. I have had nothing but great experiences with their barrels and tend to print sub-MOA groups with match grade ammunition.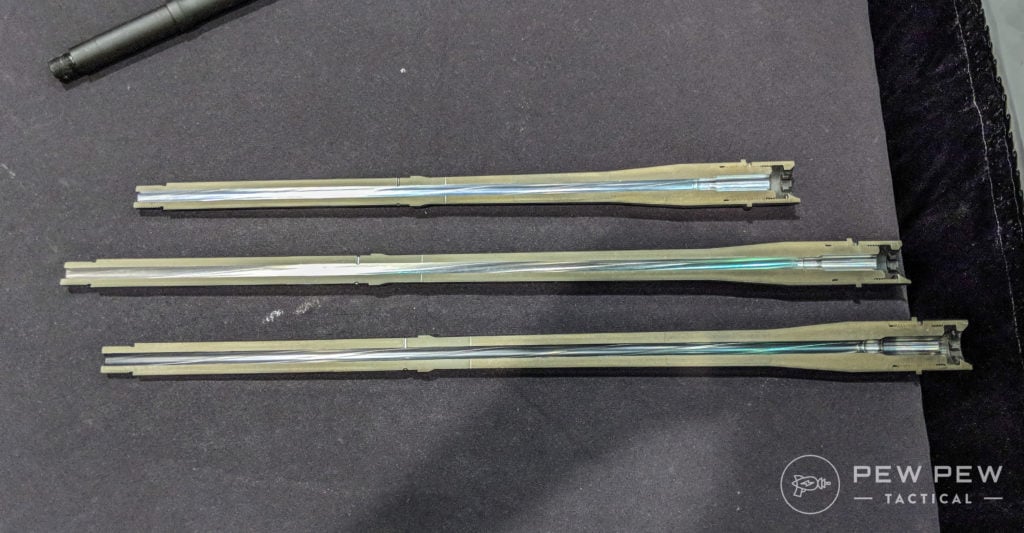 We've been working with their barrels in 6.5 Grendel and 6.5 Creedmoor also and they are amazing. If you want to grab yourself a barrel made by precision gurus — Criterion.
If you want to go all out, the BSF Carbon Fiber barrel will be able to outshoot you. If you want a rigid barrel but don't want the weight, this would be a great option… if your bank account can handle it.
Parting Shots
So, is the .224 Valkyrie right for you?
If you want to take advantage of the AR-15 or want a light recoiling bolt action rifle that can reach out to 1300 yards, then my guess would be a HARD YES.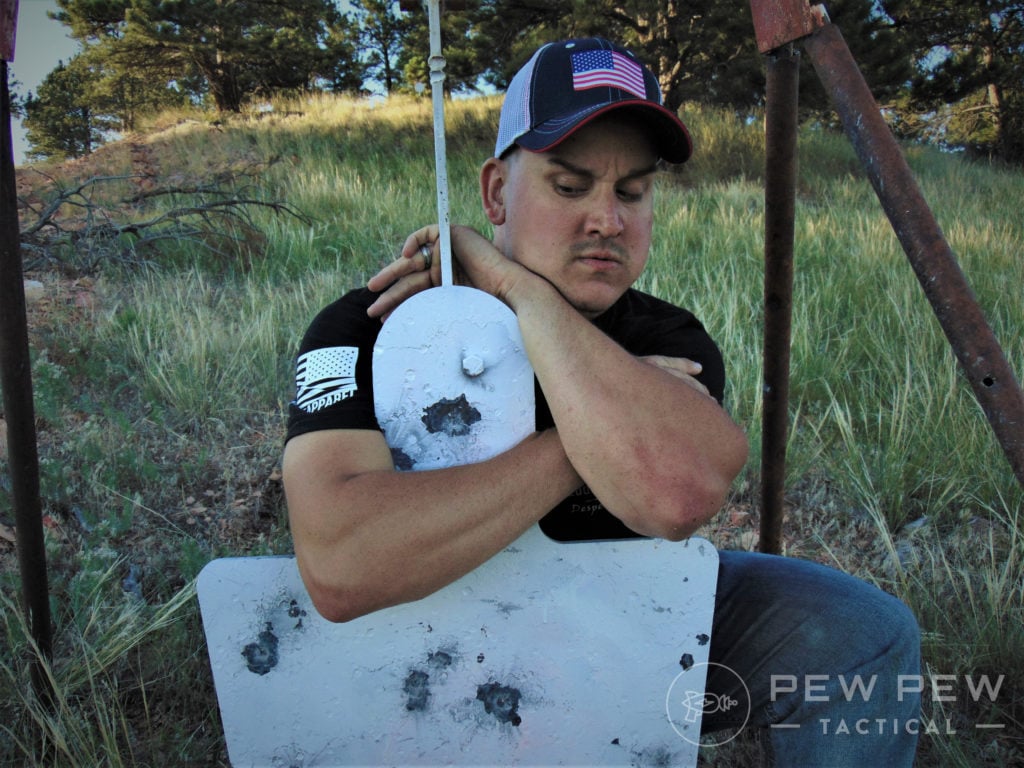 With plenty of different types of ammo out there and more companies producing excellent rifles and parts, now is the time to jump in.
Are you aboard the .224 Valk hype train? Did you go with 6.5 Grendel instead? Let us know in the comments! For some long range glass to match your long range caliber, check out the Best Long Range Rifle Scopes