Today we're taking a behind-the-scenes look at one of the oldest American names in firearms, Remington.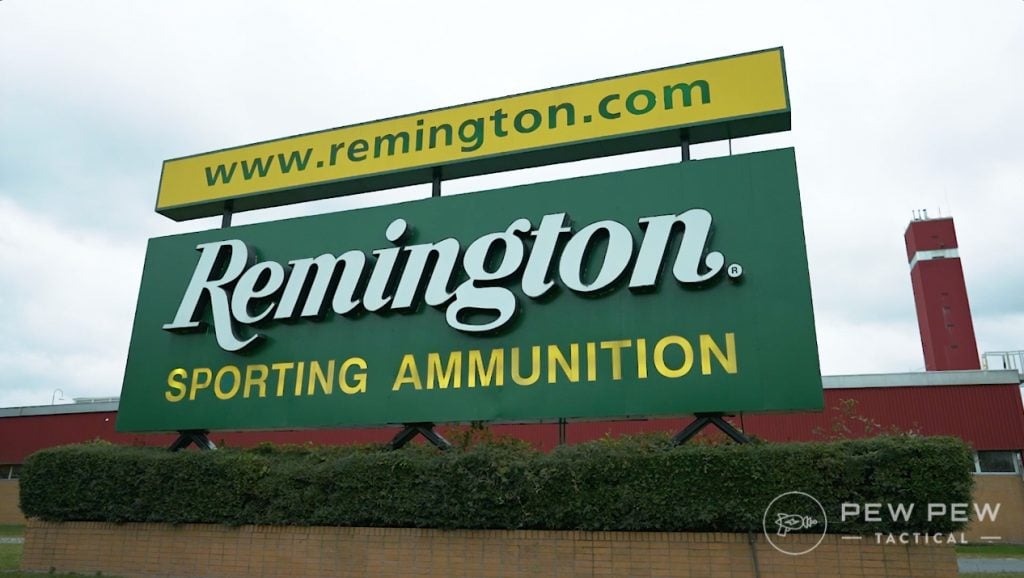 Recently the Pew Pew Crew were invited to tour their manufacturing facility.
This "How It's Made" peek is cool in its own right, but this is also a comeback story – how Big Green got its groove back.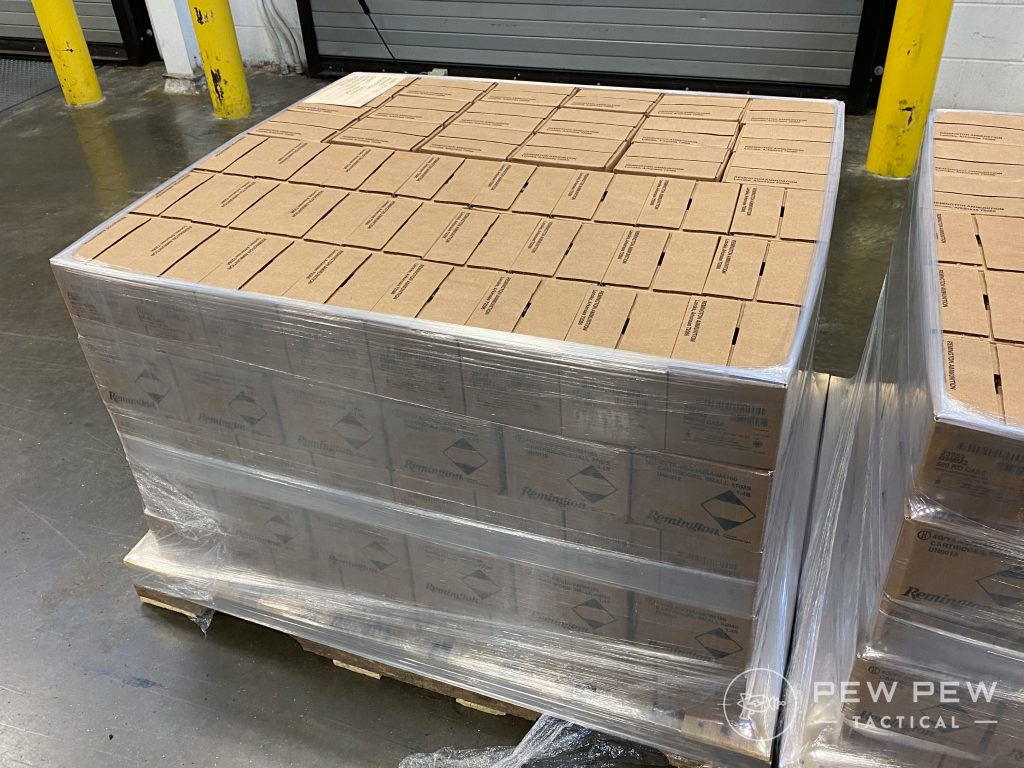 So follow along as we take a tour of Remington and see the processes behind ammo manufacturing.
Of course, if you want to see it in action, you can check out the video below.
As always, be sure to head over to Pew Pew Tactical's YouTube channel for more guns and gear.
Table of Contents
Loading...
A Quick History
You may recall Remington filed for bankruptcy in 2018 then quickly remerged after restructuring.
But the 200-year-old firearms giant filed once again in 2020,r resulting in a bankruptcy court parting and selling the company.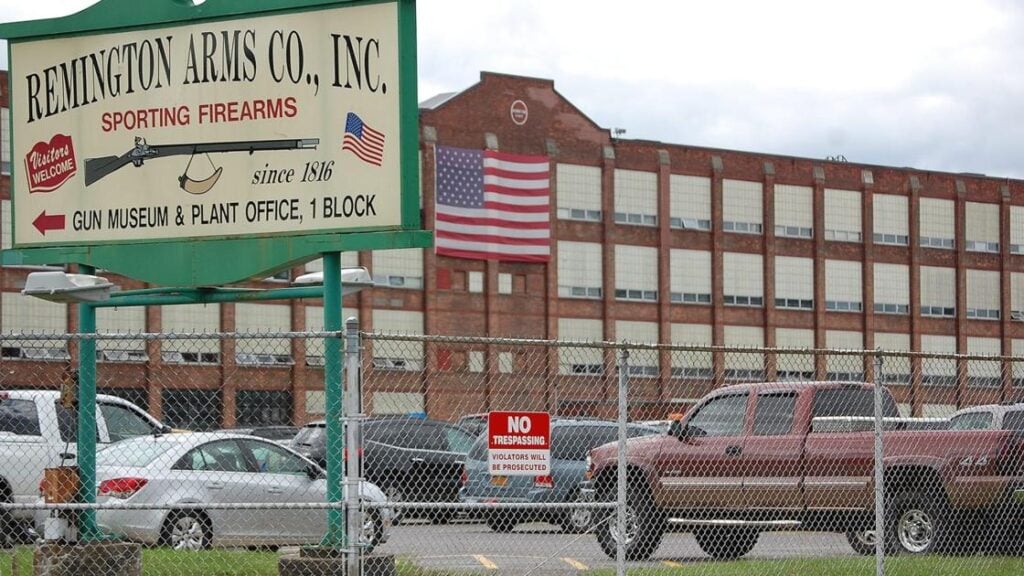 The firearms component was bought by Roundhill Group LLC and rebranded as RemArms.
On the other hand, the ammunition side of things was purchased by Vista Outdoor. It's here in the wooded plains outside Lonoke, Arkansas, that our tale begins.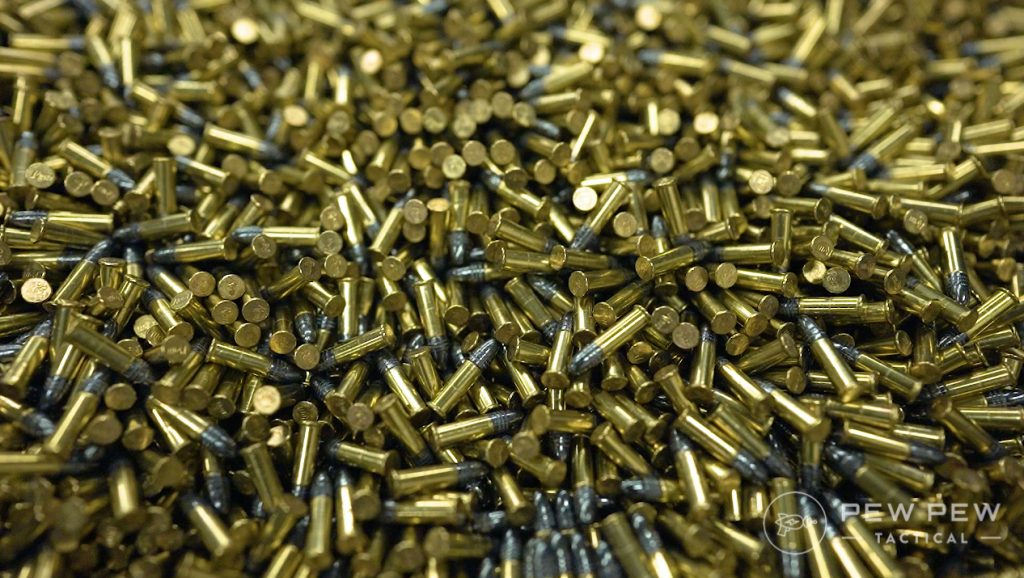 We met a lot of great folks as we toured the facility but were reminded that it's still a working factory.
I tucked my hair under my hat, kept my hands to myself, and we headed into the 2A equivalent of the Wonka Chocolate Factory.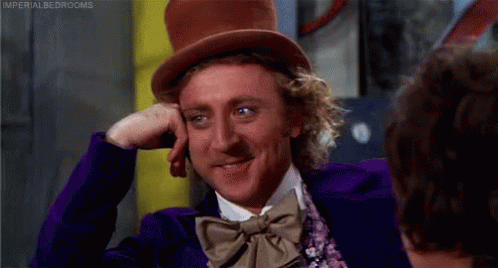 The Remington grounds sprawled across 1,200 acres and contained multiple sites for building, testing, and even enjoying their products.
The Book of Eli
We learned a lot. Led by our guide Joel, we started in a building called Eli which was named for Eliphalet Remington who founded the company in 1816.
This awesome building was currently assigned to mass-producing 9mm and the machines were whirring away as we toured.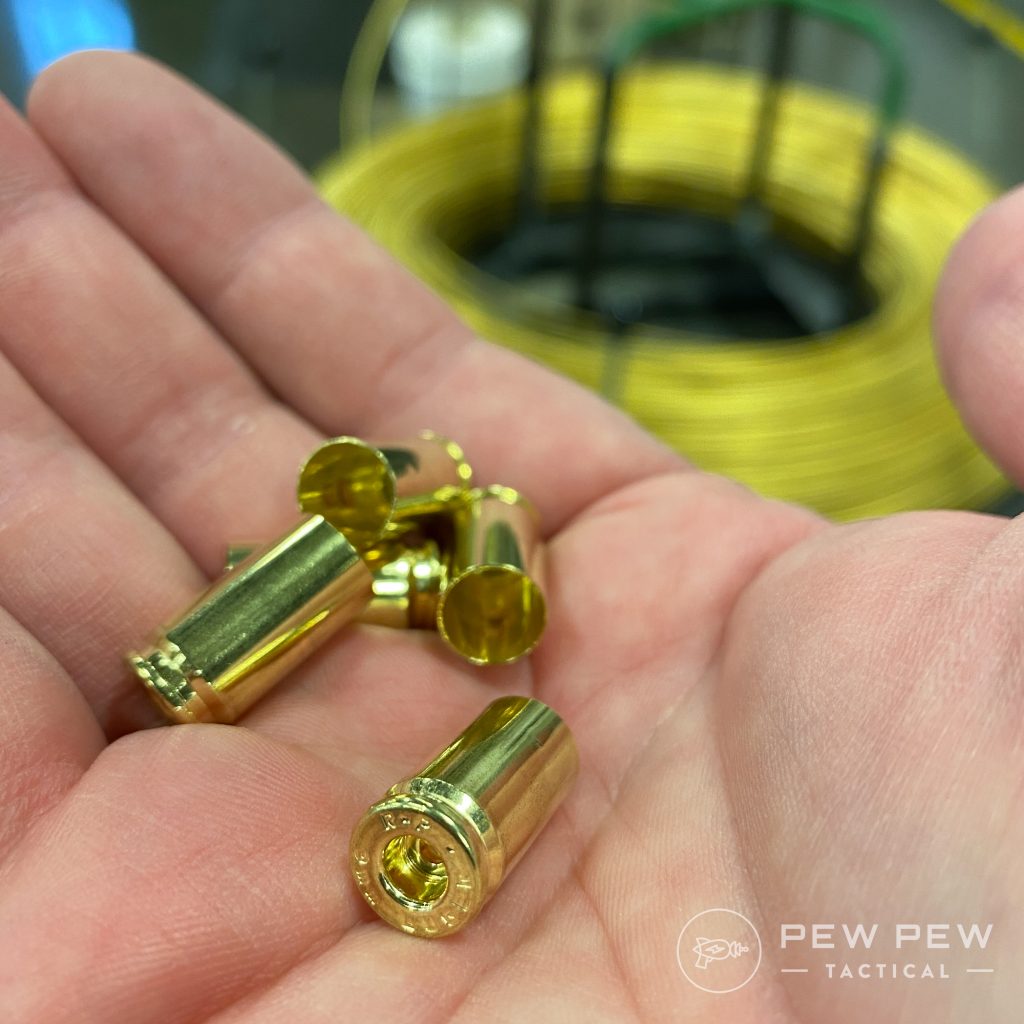 We saw machines that handled giant coils of brass weighing 4,000 pounds.
The material was stretched, pressed, and snipped into shell casings. Then, different parts of the process added the actual bullet and primer on either end.
15
at Brownells
Prices accurate at time of writing
Prices accurate at time of writing
At a bullet maker, we spoke with Adam the plant manager who was dealing with a mechanical issue.
The giant clutch for the machine was broken down and only made in Canada.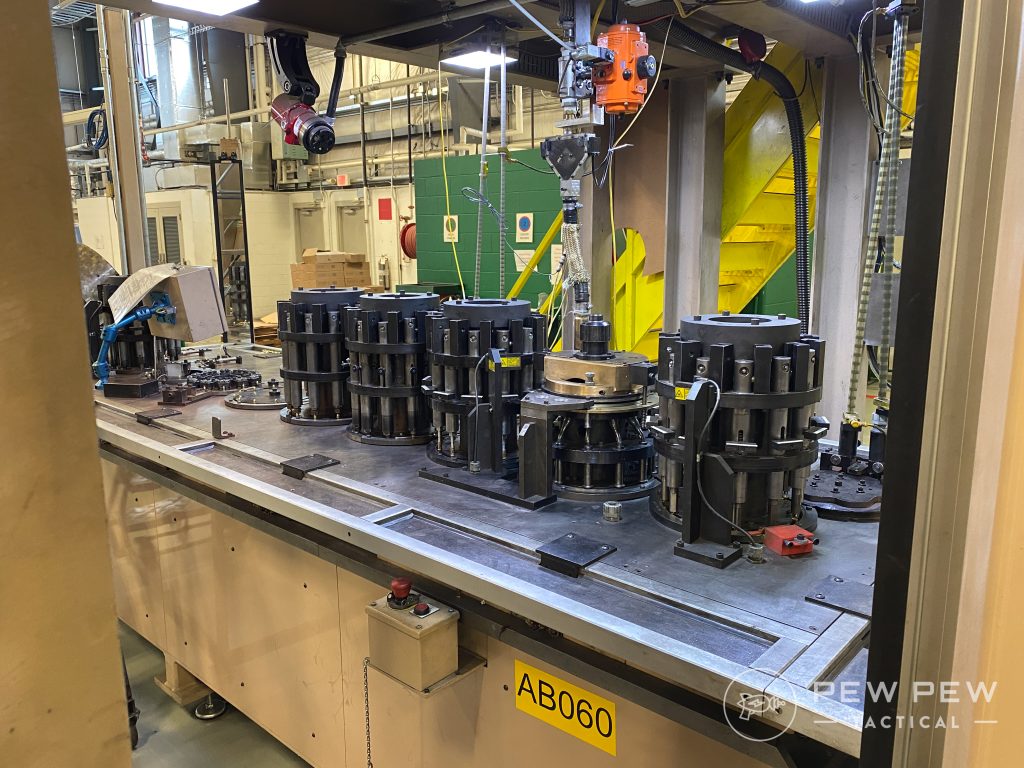 The techs they needed to work with only spoke French, a graphic example of some of the challenges faced when making ammunition.
Joel explained how coming under the Vista brand has improved things.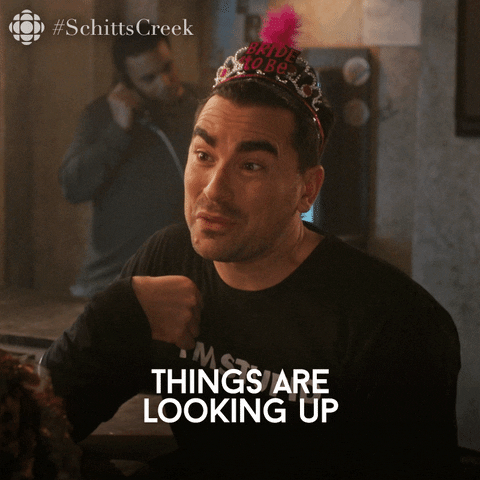 Working with sister agencies like Federal, the various ammo manufacturers benefit from cross-pollination — seeing how they can do things better or more efficiently.
Vista inherited some major issues when they took over but their efforts are paying dividends.
Promptly righting the ship, they worked on facility issues and brought bankruptcy furloughed employees back in time for Christmas so they'd have benefits.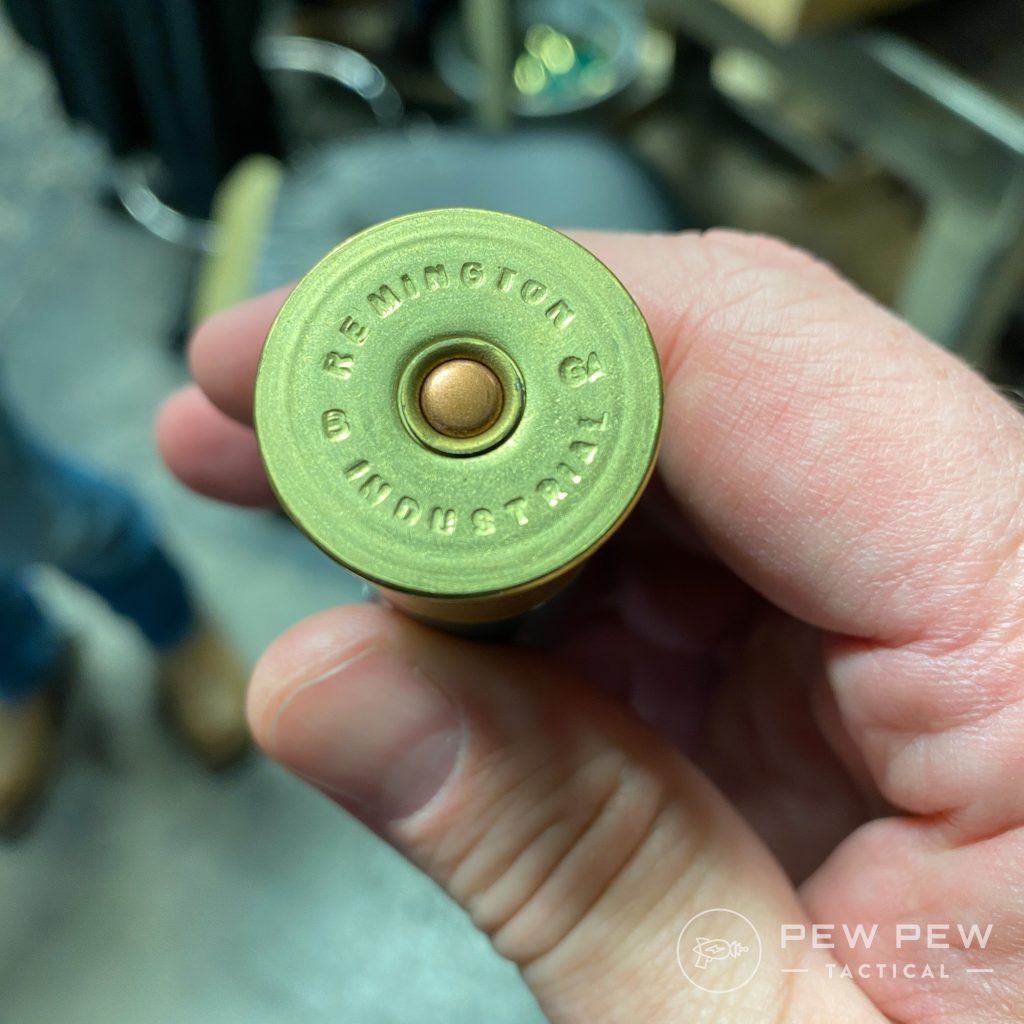 Newly helmed, Remington continued in that trend, hiring 20 people a week, and building up to three shifts in some areas to run the production 24/7 in an effort to match demand.
A month before our visit, Remington shipped out more ammunition than they had in the past five years combined!
Joel estimated their output in the billions of rounds per year.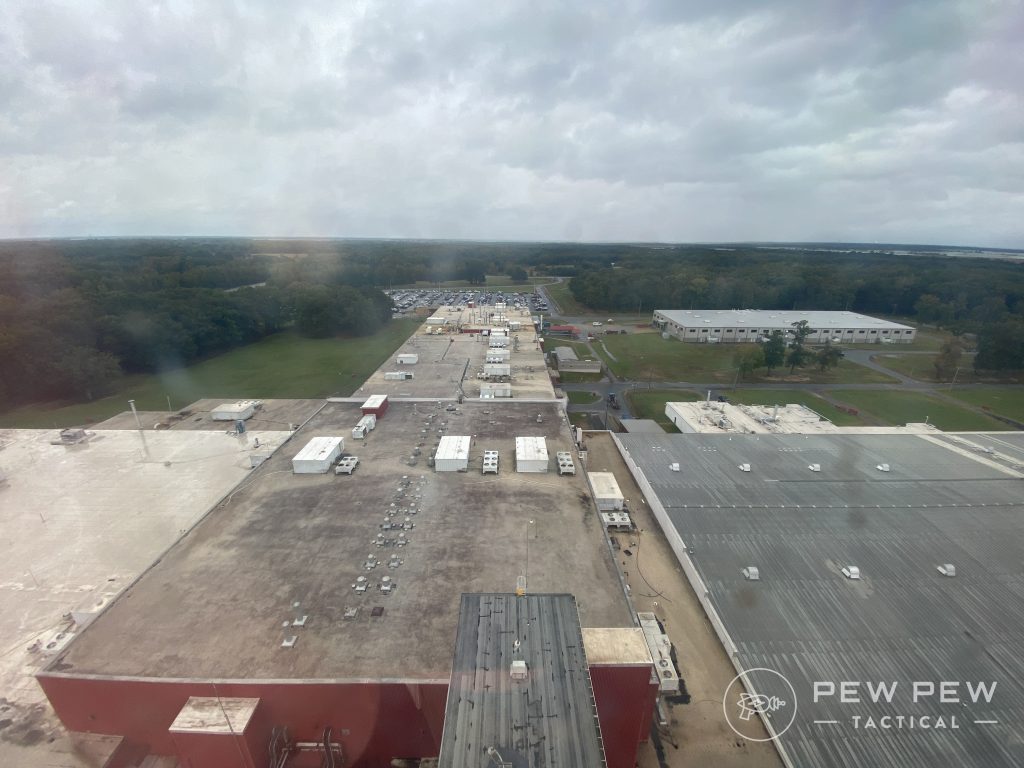 And the company is still growing. The Eli building is slated for a skunkworks addition — a section dedicated strictly to R&D, hinting at some exciting developments.
Shotshell
We toured the area where shotgun shells come to life.
Seeing long tubes of plastic heated, stretched, then cooled in tanks of water and snipped to length offered a fascinating look into the process.
Above all, the shot tower was a highlight. Some 12 stories up, a giant furnace exists strictly to melt lead into molten metal.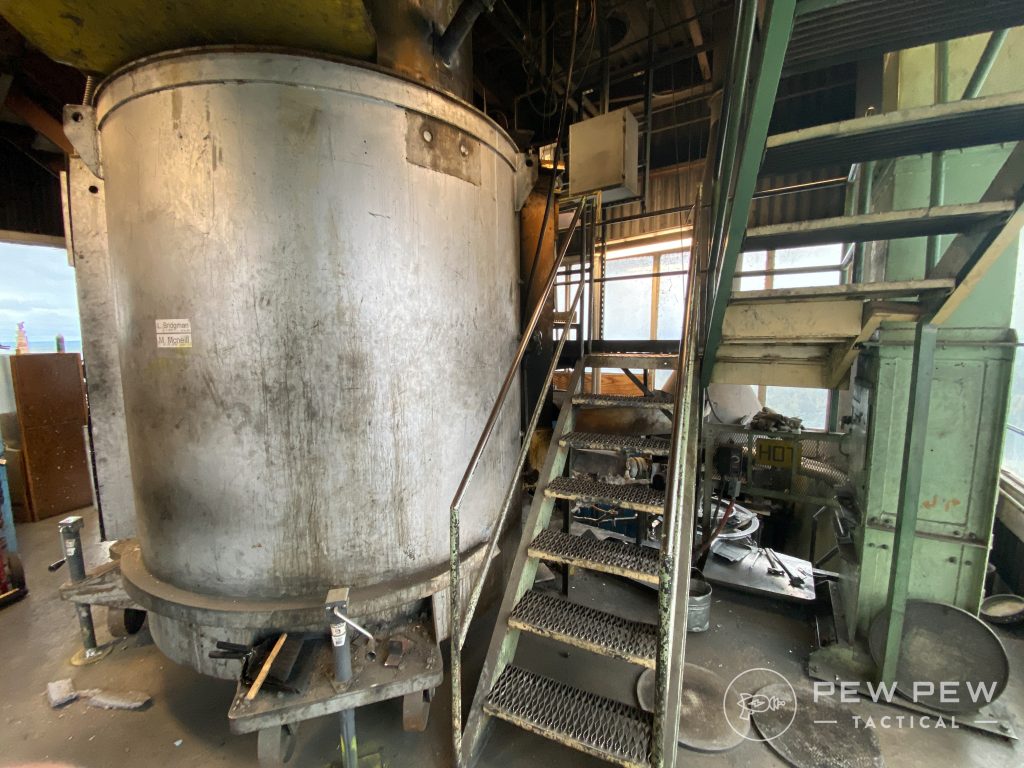 This metal then pours out through filters that form the basic size of the shot. As it drops, it cools. Then it's collected at the bottom.
We didn't see this running live because of the heat and risk, but there was plenty of evidence of it running everywhere we looked. Carts, hoppers, and bins of shot were everywhere.
Rimfire
We moved onto rimfire, where Remington steadily churns out rounds.
As I think about it, even during the heightened demand, I never saw a lack of .22 LR or shotgun shells on the shelves in stores.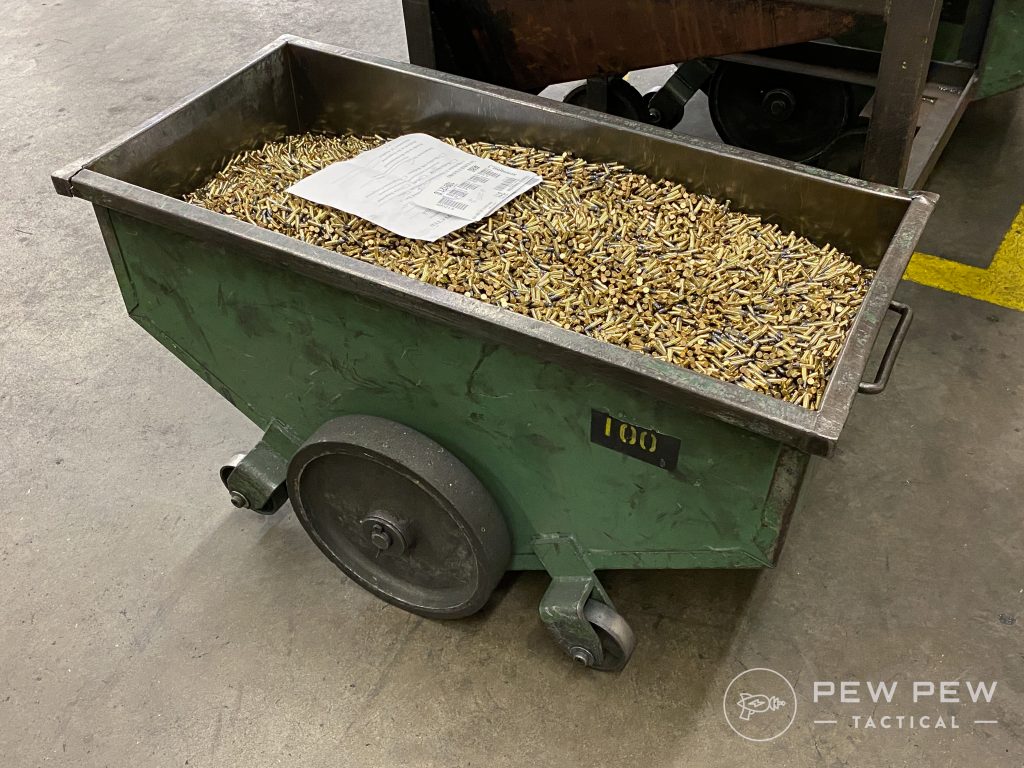 This process, like the rest, was really cool. Primers are a whole different situation since they are inclusive to the case.
One of the greatest parts was just seeing enormous amounts of .22 in giant hoppers that probably weight hundreds of pounds.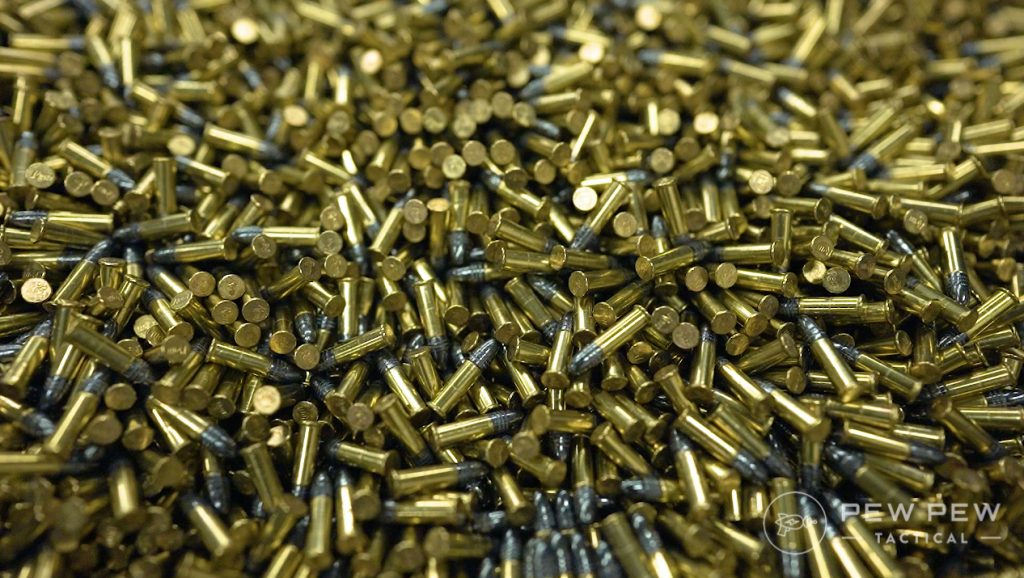 At several points during this trip, I found myself wondering how long it would take me to shoot various piles of ammo I encountered.
Testing, testing…
One of the cooler stops was down in the underground testing facility where workers indiscriminately test batches of ammo.
They actually pull a sample off the assembly line, load it into a test chamber, and fire it.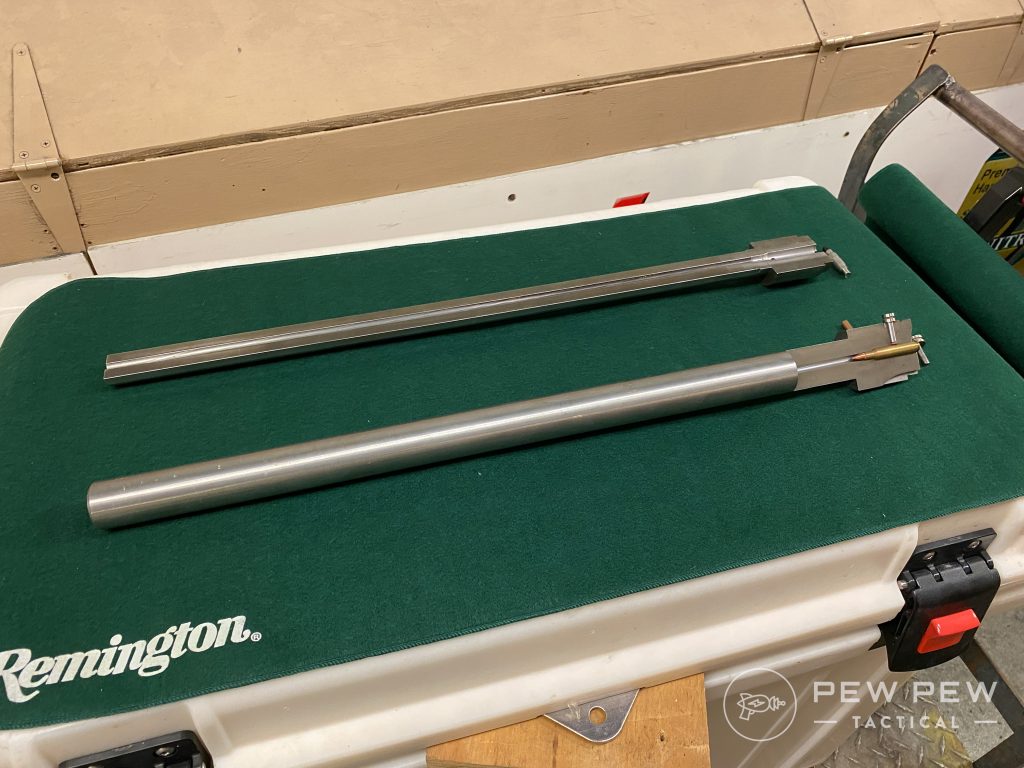 Jimmy explained these tests examine the function, pressure, velocity, and accuracy of everything Remington makes.
Just as important, they test for real-world scenarios — freezing and heating ammunition to simulate actual scenarios shooters might face.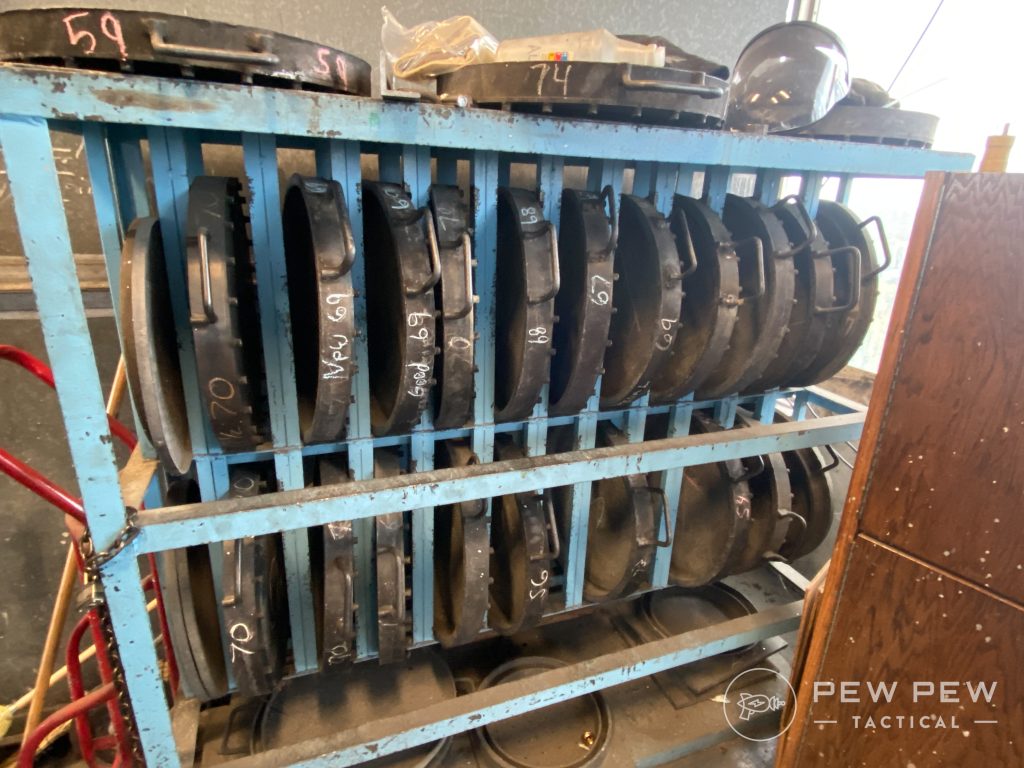 Most noteworthy was the armory at Jimmy's fingertips, just about one of everything you could imagine!
With the tour of the facility complete, we headed out to a couple of different ranges where we shot — centerfire rifle out to 200 yards, followed by 9mm through Glocks.
We also shot rimfire, rifle, and pistol, sampling a good deal of the quality products Remington offers.
Finally, we moved on to a sporting clays course. I shot skeet and trap a little, but never anything this cool.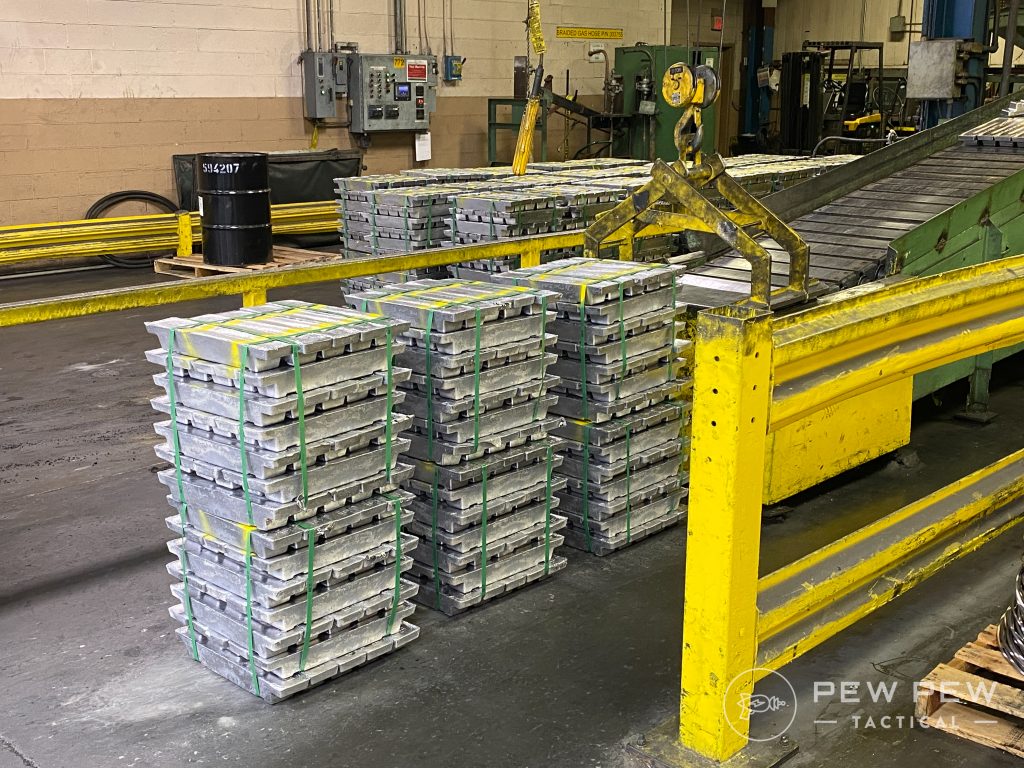 The course was as fun as it was humbling and greatly demonstrated an area where I needed a lot of practice.
Conclusion
By the end of the trip, I could appreciate how far Big Green had come. In 2020, the company faced another bankruptcy.
But now, the ammo giant has recovered and is increasing production.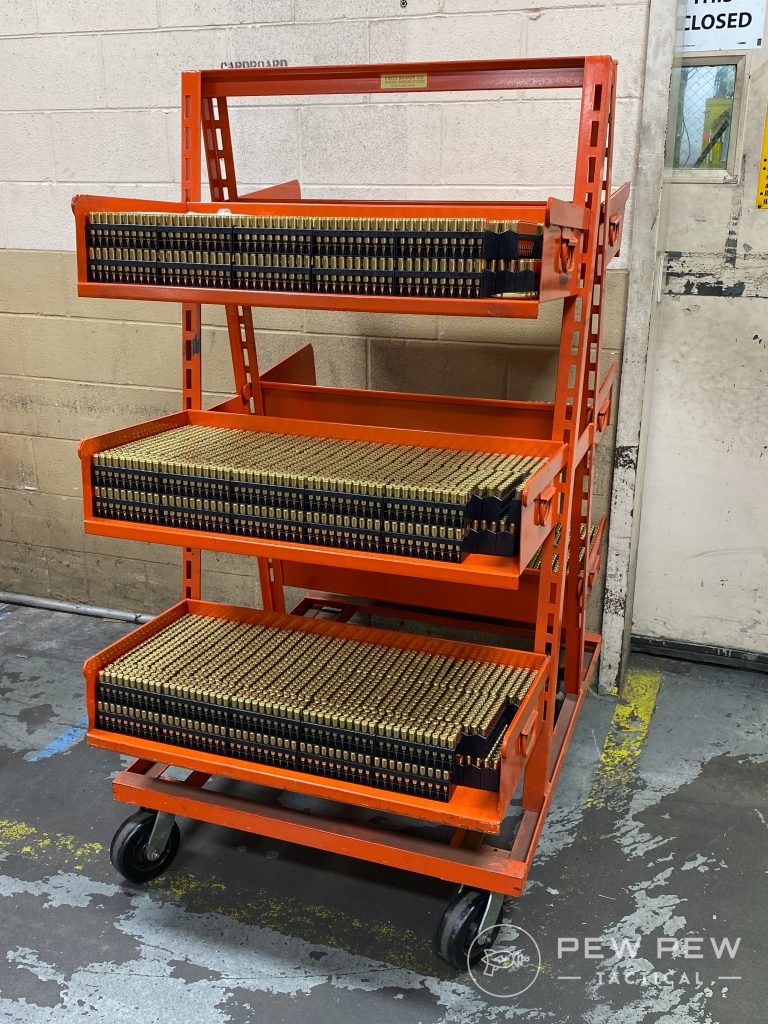 Top that off with an intense quality control program and an investment in the future with research and development.
In many ways, Remington benefitted from its separation from the firearms manufacturer of the same name. Now they have their own budget, own direction, and vision.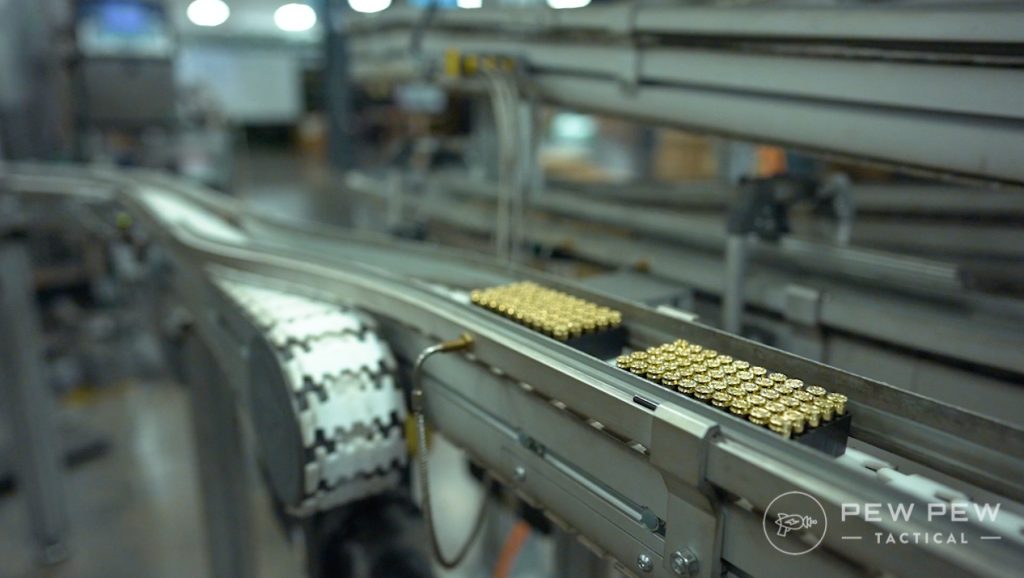 Coupled with the proven know-how of Vista Outdoors, this American icon is working toward a brighter future.
For a look into the factory, see the video below.
What do you think of Remington? Let us know in the comments below. Still struggling to find ammunition? Check out our guide for the Best Online Places to Buy Ammo.