You've probably realized that red dots are becoming more commonplace and with good reason.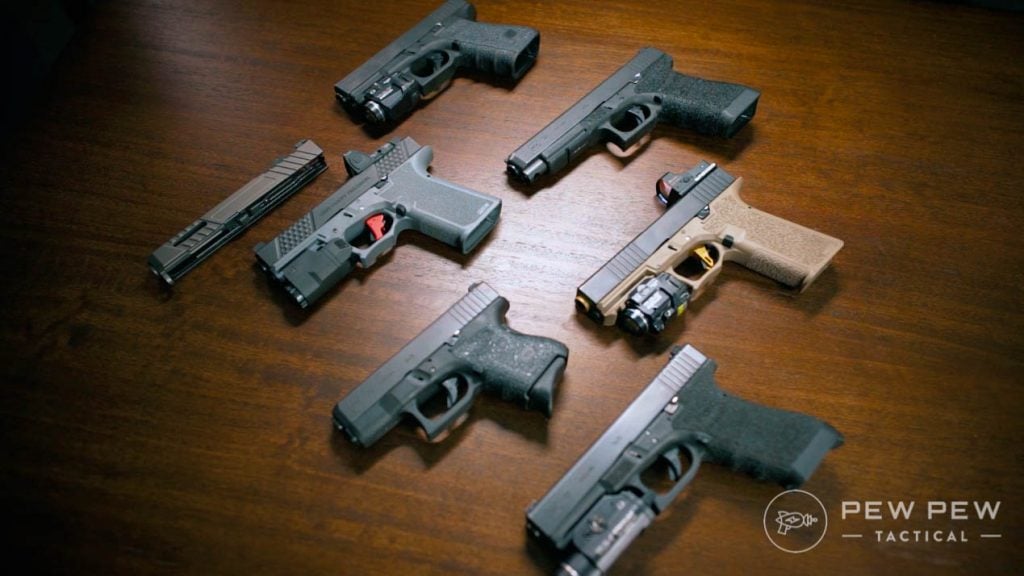 However, one of the larger barriers to entry comes down to the gun…or rather the slide.
Unless your gun happens to be cut for the optic, you'll likely have to either send your gun's slide off for alteration or grab an aftermarket slide.
Both of those seem slightly intimidating…especially if you're not entirely committed to the idea of handgun optics.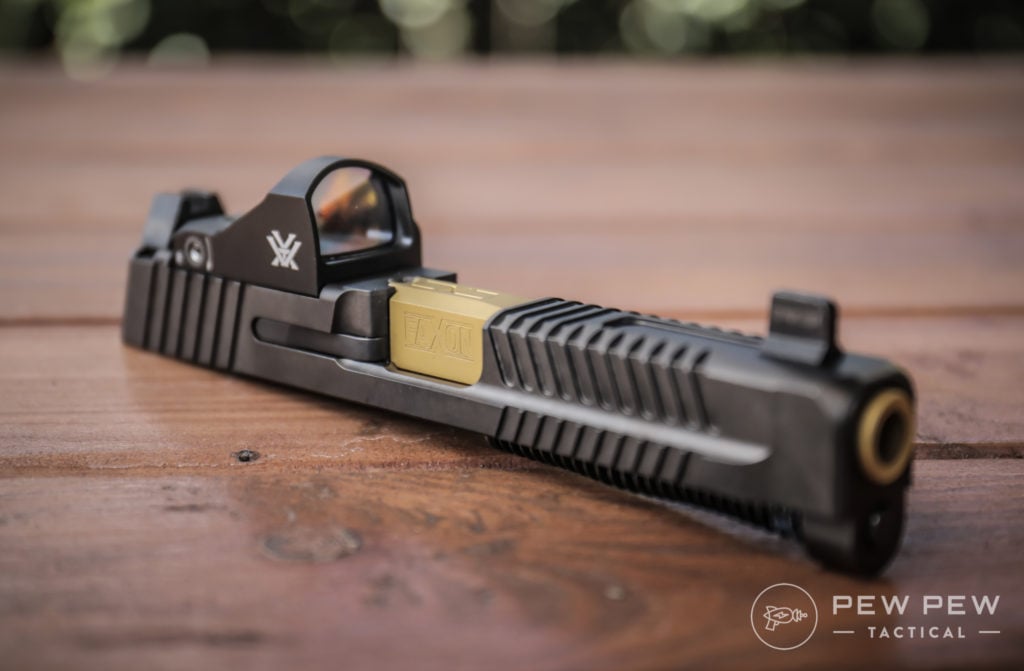 Leupold's DeltaPoint Micro aims to give you pistol red dot goodness without the hassle of needing a milled slide.
Not to mention, it boasts a low profile that leaves little chance of snagging on the draw…but is it worth the cash?
Well, today, I'm going to take a closer look at the DeltaPoint Micro. I'll talk about its specs, how to mount it, and whether it's worth the investment.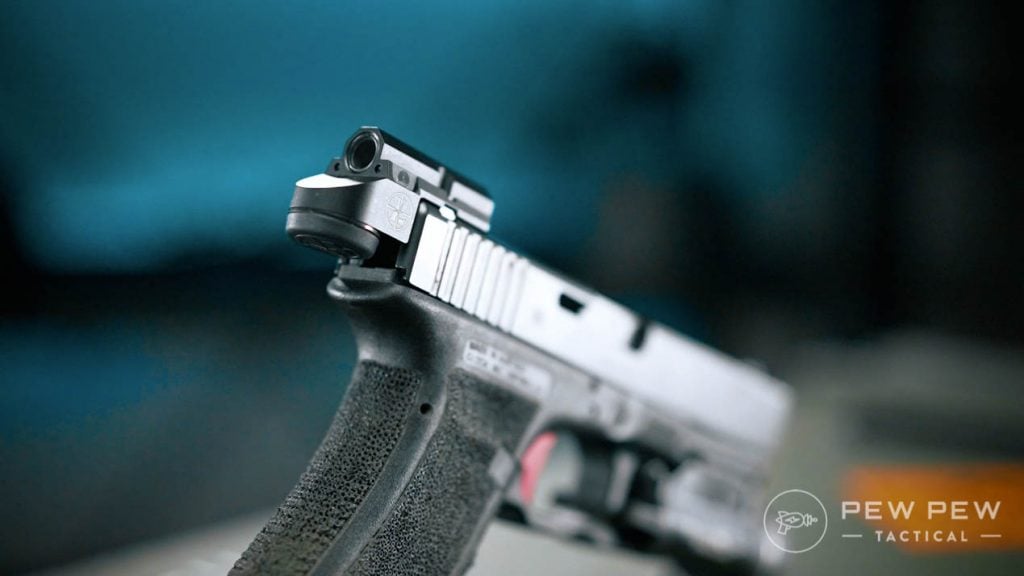 By the end, you should have a solid idea of whether this red dot should join your gear collection.
If you prefer to see the DeltaPoint Micro in action, check out the full video review below.
As always, be sure to hop on over to the Pew Pew Tactical YouTube channel to see what we have in the way of guns and gear.
Table of Contents
Loading...
Brightness, Battery Life, & More
The DeltaPoint Micro sports eight brightness levels and is adjusted via a battery housing that hangs off the rear.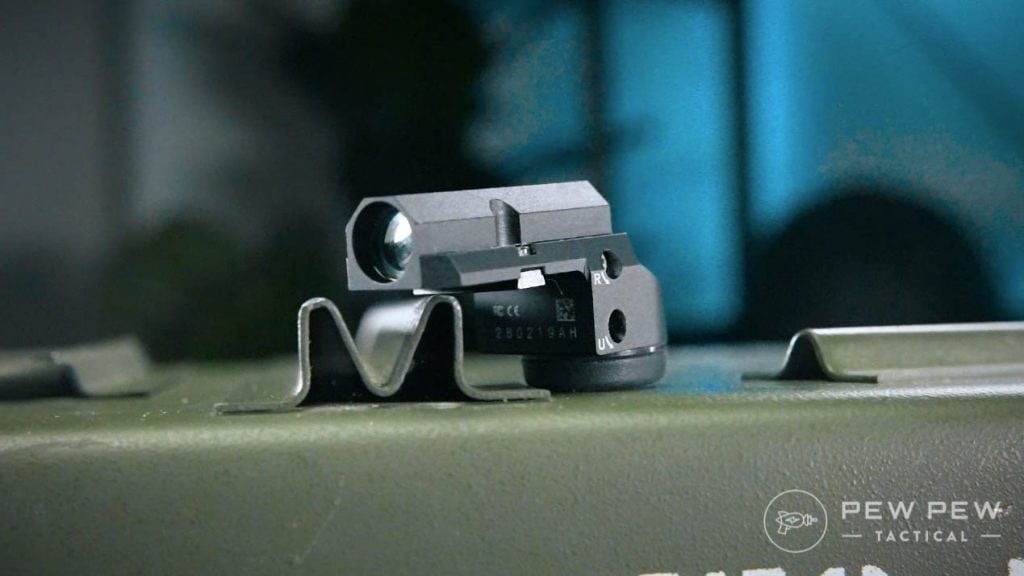 Essentially, you've got one button that controls all the DeltaPoint's functions. One button press equals a step up or down in brightness.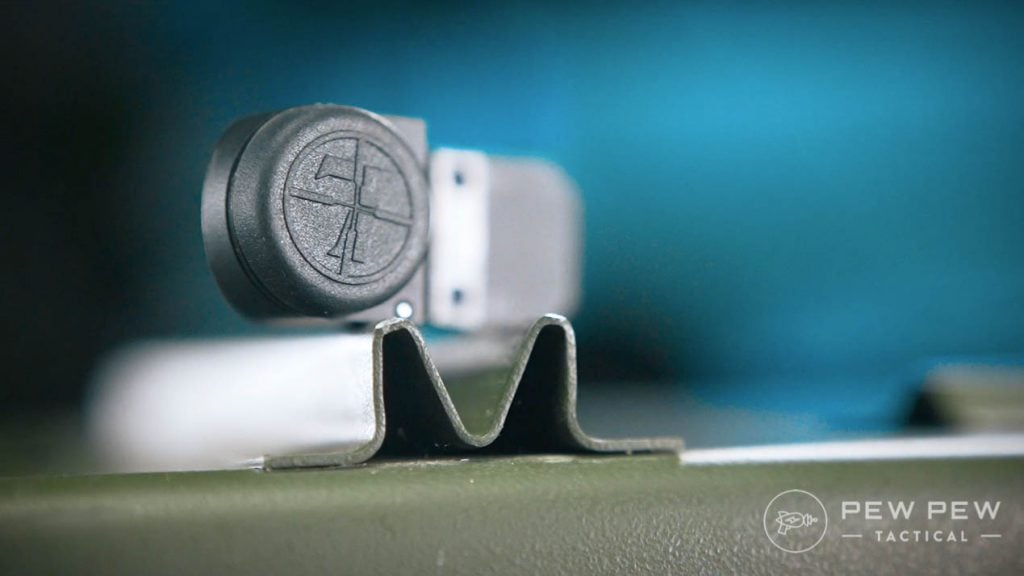 This culminates in a double flashing reticle when the optic hits either its lowest or highest setting before making a U-turn and going the other way.
It works well enough, and I appreciate the simplicity.
399
at Palmetto State Armory
Prices accurate at time of writing
Prices accurate at time of writing
But it's probably not ideal if you're moving through an environment with multiple light sources and brightness levels.
That said, the dot is nice and bright. Even in the bright desert sun, it did its job. I never struggled to find the dot due to brightness alone.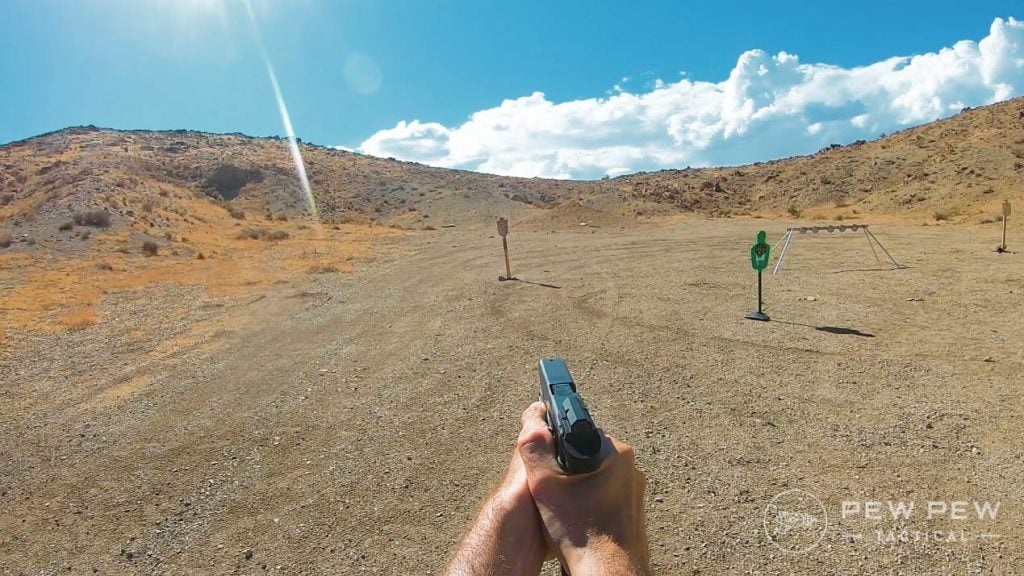 The Deltapoint Micro boasts a run time of 500 hours on its highest setting and 30,000 on medium. Finally, you'll get 100,000 hours on the lowest brightness.
The optic also goes into a battery-saving mode when left alone for a few minutes. It will power back to the last known brightness setting when it detects movement.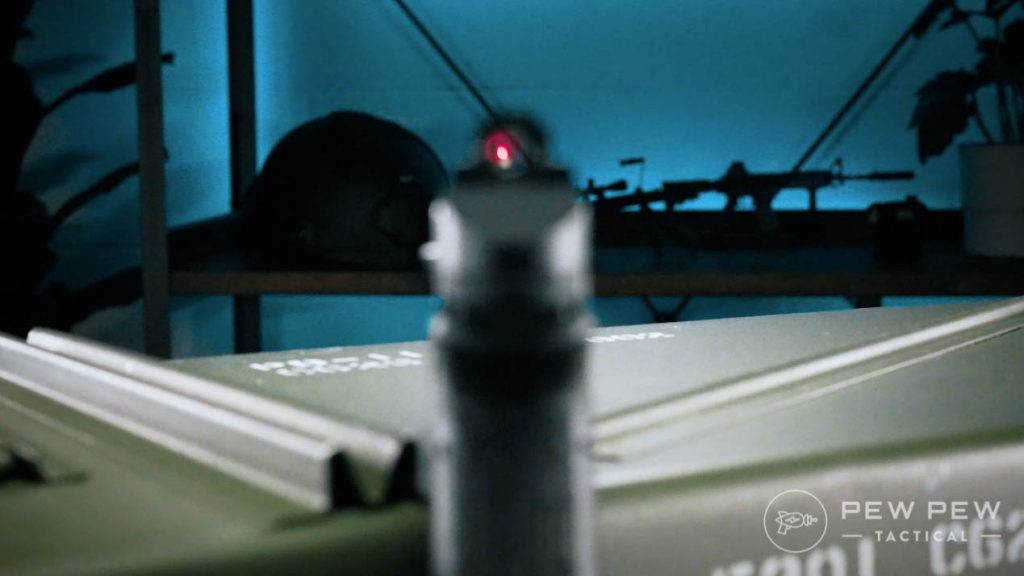 As far as your dot goes, you get a 3 MOA dot contained within a completely enclosed 9mm lens.
Sight Picture…Kinda
Leupold themselves note that the DP Micro is basically intended to co-witness with your front iron sight. That's a bit of a departure from how a lot of pistol optics work.
But how?
Because the Delta Point Micro rides so low, the pistol's iron sights appear in your sight picture. This makes the entire thing feel more like ghost ring sights than a standard pistol red dot setup.
As such, I intentionally didn't run a front sight while testing the DeltaPoint Micro since it felt a bit weird to me.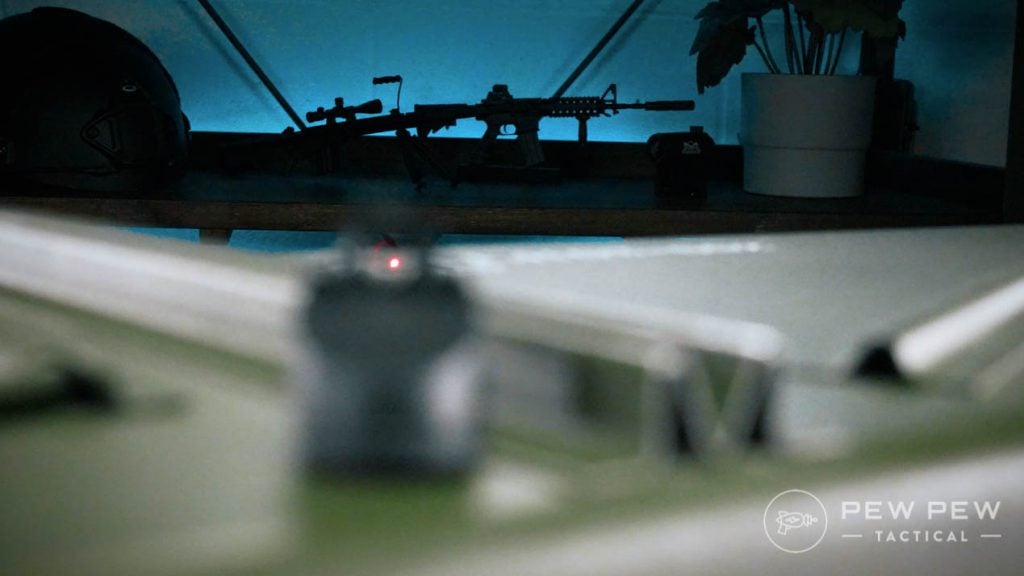 Also, this means there's the potential for you to momentarily lose your sight picture between shots. If that happens, you'll have to reacquire it.
While not a huge deal, one of the coolest things about pistol red dots is you don't have to do that if you manage your recoil effectively.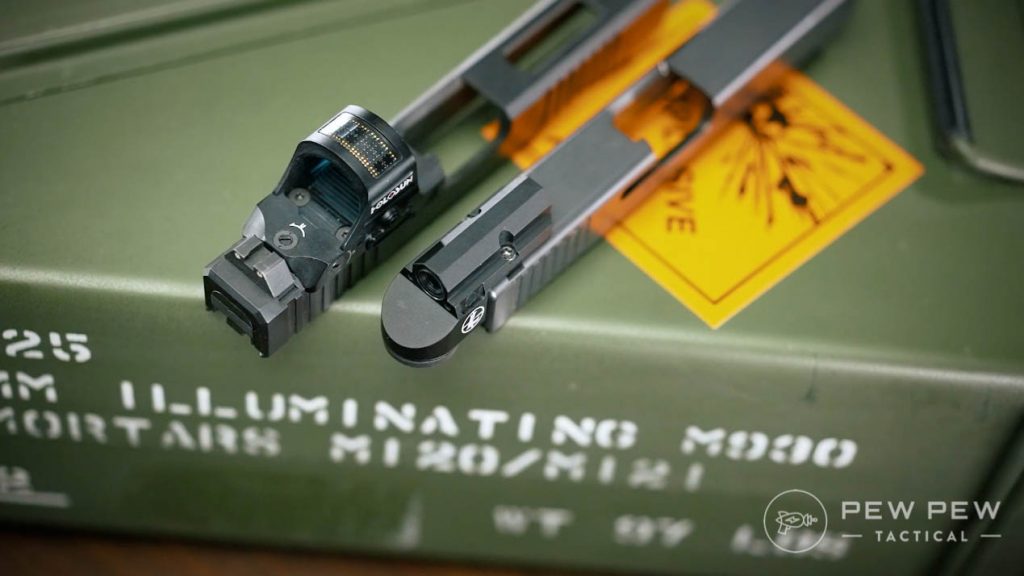 Most full-size dots out there are going to be large enough to give you a bit of leeway when keeping that reticle on target.
But perhaps that's not an entirely fair comparison considering the DeltaPoint Micro isn't really competing with full-size red dots on full-sized guns. I felt it worth mentioning, regardless.
Installing & Zeroing the DeltaPoint Micro
As I mentioned, one of the selling points of the DeltaPoint Micro is that this thing can be installed directly onto your gun's unmodified slide.
That's provided you own either a Glock or an M&P — with the notable exceptions of anything sporting the Glock MOS system, M&P CORE, or M&P Shield EZ.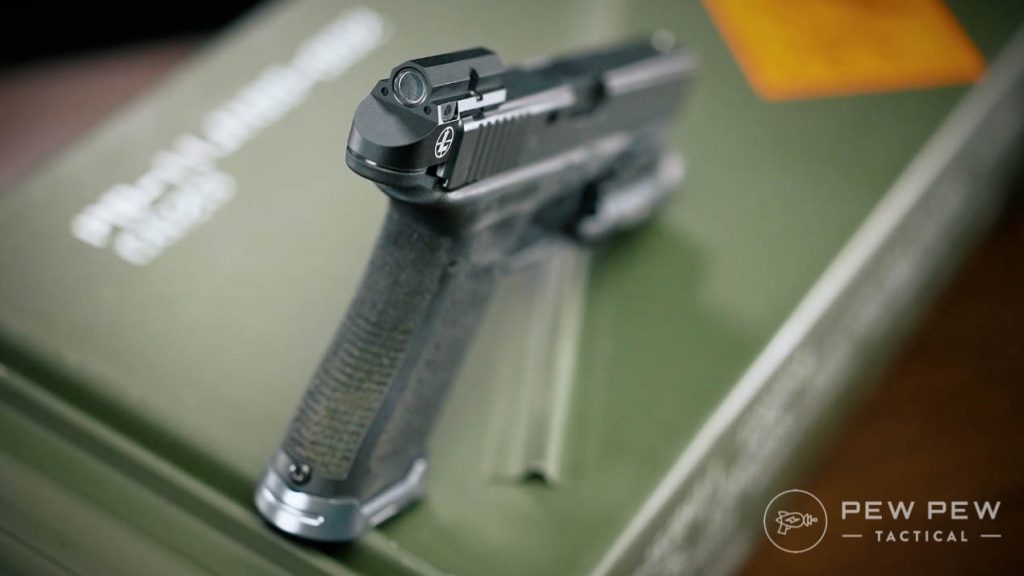 So for this test, I put together a Glock slide using a bunch of random parts laying around the Pew Pew Tactical office.
Installation is quick and simple.
You've essentially got a dovetail mount that slots into the rear groove on your slide. The DeltaPoint then mounts directly to it.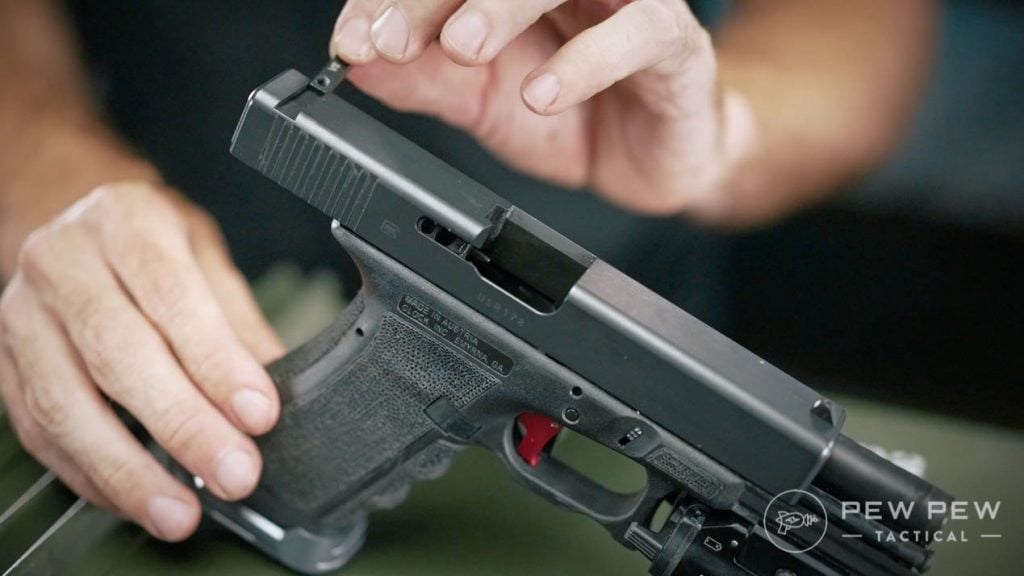 It tightens against the slide via two Torx screws that Leupold suggests ratcheting up to 25-pounds-per-inch a piece.
Zeroing the DeltaPoint
It's worth noting that the windage and elevation adjustments, accessible via a small Allen screw on the sides of the optic, feature no tactile feedback.
This can make zeroing tricky.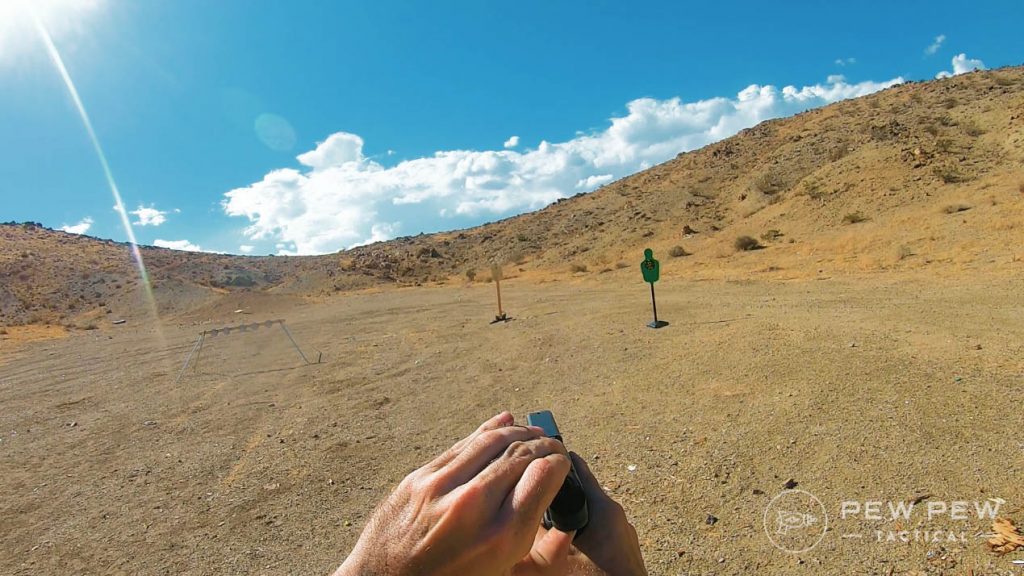 Leupold themselves suggest that you zero the dot to the front sight of your pistol. But I obviously didn't do that because I opted to forgo a front sight.
In hindsight, it probably would have made a bit more sense to boresight the optic before getting out to the desert, but you know what they say about hindsight.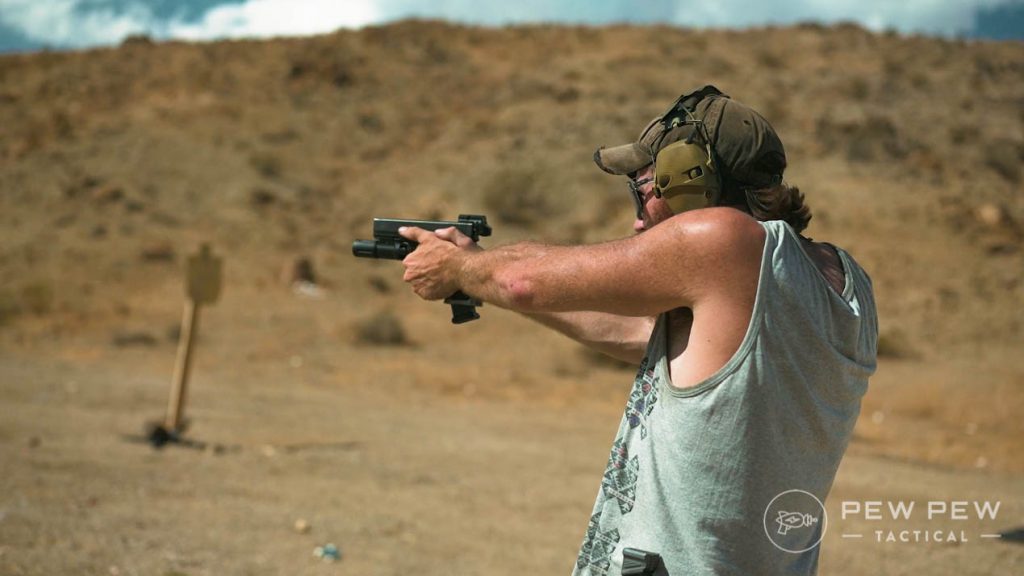 Instead, I could tell I was slightly off when I first started putting rounds downrange.
I was left with no other option but to make small adjustments without optic feedback until I rang steel consistently. In other words, it took some guesswork.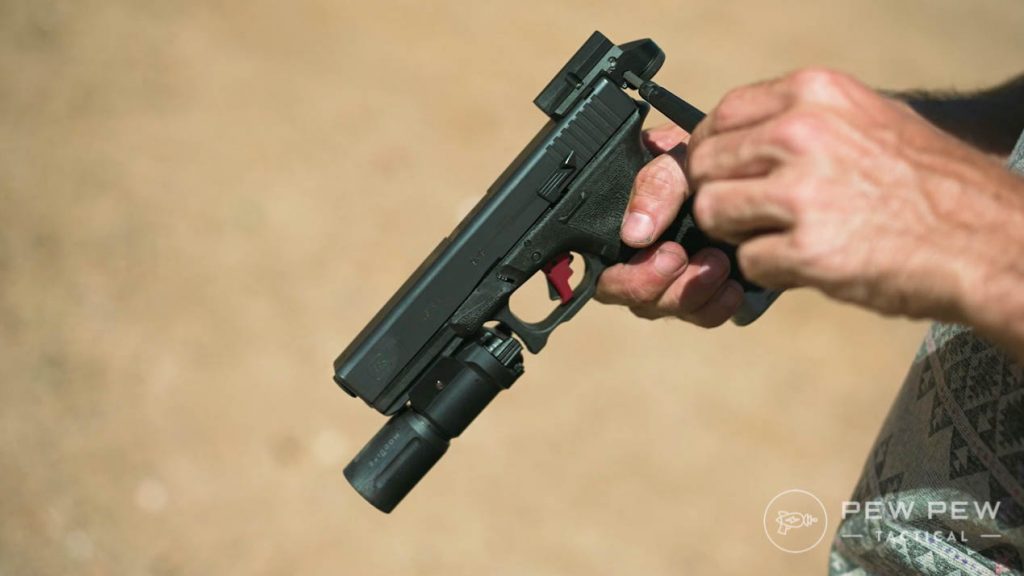 To the Range!
With all of that out of the way…how's the optic on the range?
Well, it's a mixed bag.
If you watched my Holosun 507c review, I mentioned that one potentially fair criticism is that the optic can be a bit like training wheels.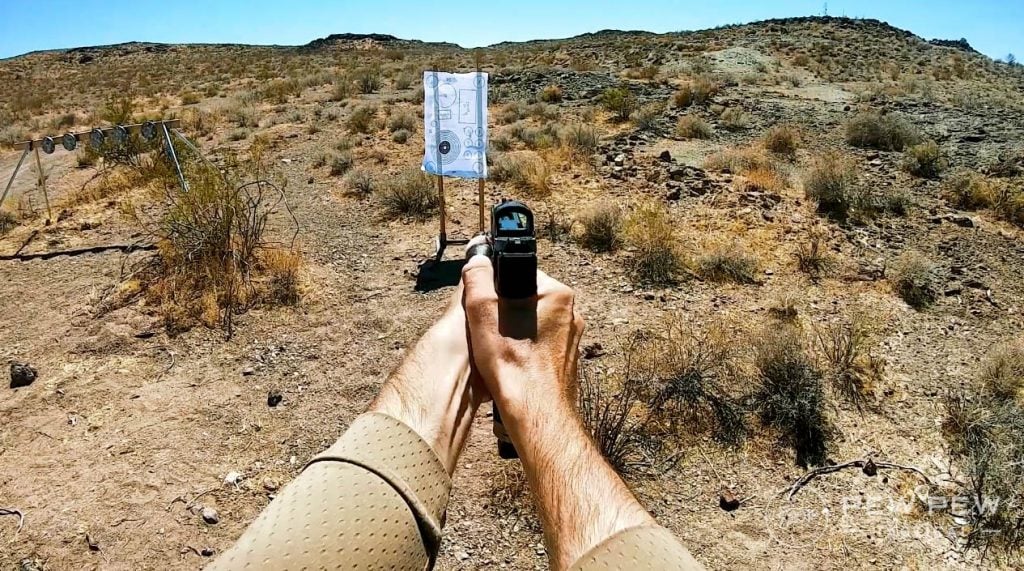 Its ACSS reticle provides you with feedback that corrects your punchouts on the fly.
This could lead you to not rely on the optic instead of addressing any deficiency in your skill if you're not careful.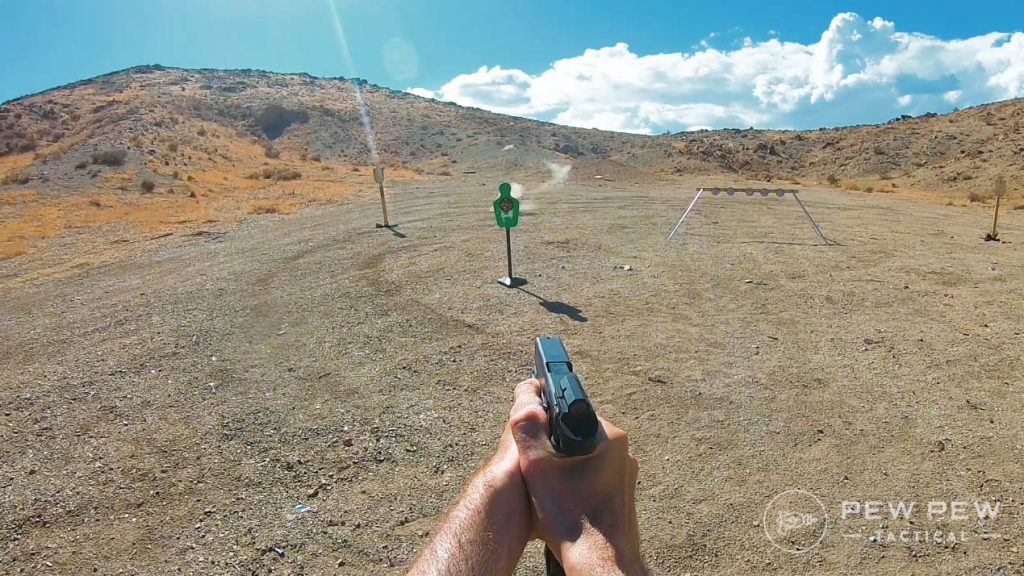 Honestly, I feel like that's what's going on for me with the DeltaPoint Micro.
A few times I had a goofy punch out, resulting in lost time as I fished for the dot before pulling the trigger.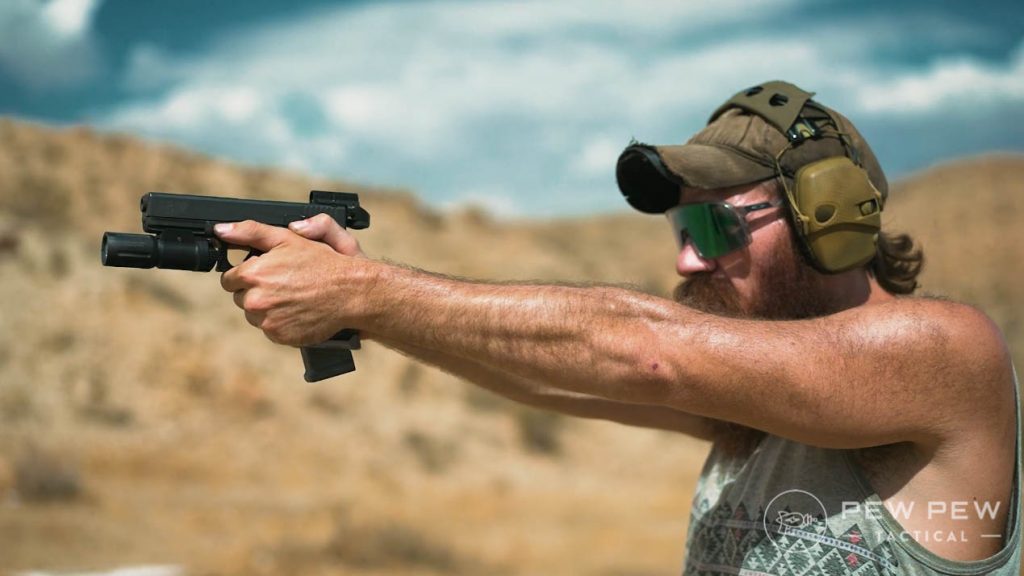 That's not something I'm going to hold against the DeltaPoint, though. It'd be akin to someone used to driving an automatic complaining about stalling on a stick shift.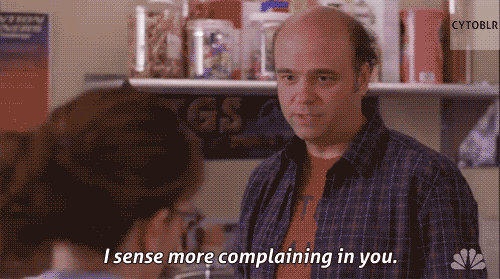 But I think it's worth mentioning if you're in a similar position as me.
Don't expect to plop this on your gun and feel proficient without the time, effort, and ammo it takes to get acquainted with it.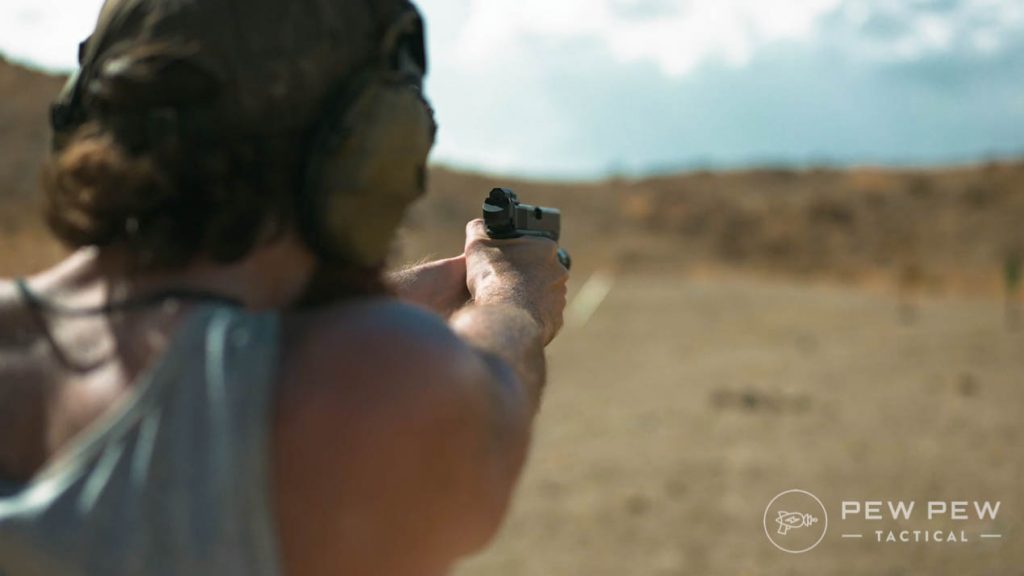 After a couple hundred rounds, I started to feel okay with the optic and its minuscule stature…to the point that running our plate rack and various courses of fire felt decent.
While a 3 MOA dot on a downsized silhouette at 50-yards isn't the most surgical of aiming tools, I found I hit that bad boy consistently if I took my time and focused on the fundamentals.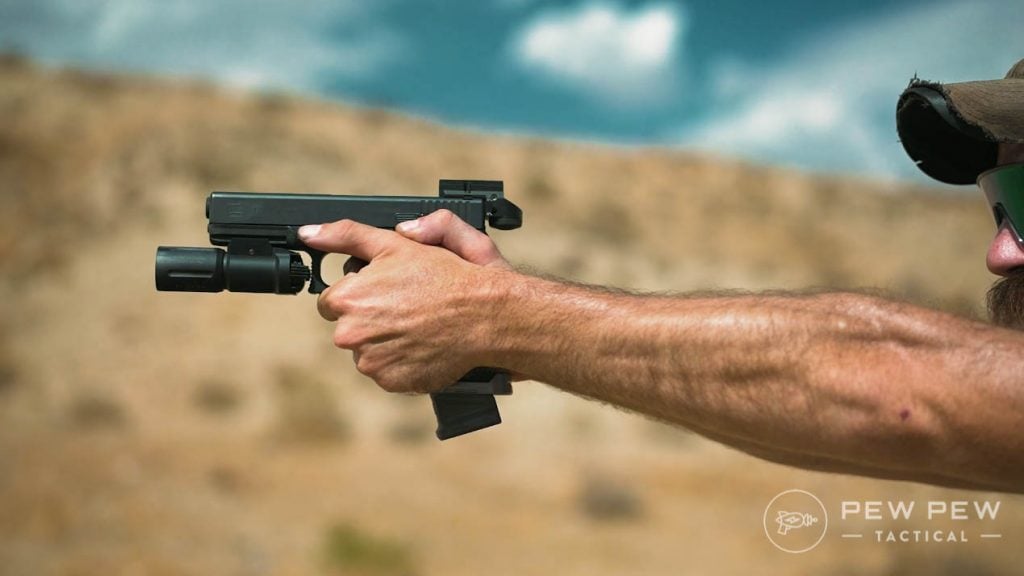 By the Numbers
Ergonomics: 3/5
I get that Leupold was aiming for a sleek, snag-free design, but I prefer a larger sight picture and more tactile feedback from my optics.
Features: 4/5
The winning features of this optic are its eight brightness settings, easy-to-see dot, and the ability to quickly and easily install it.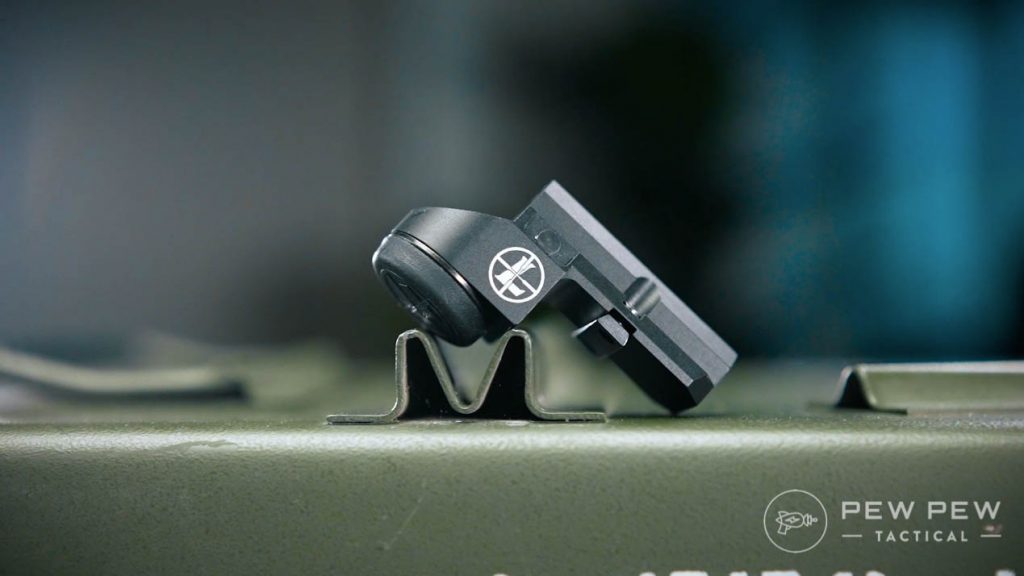 Reliability & Durability: 4/5
Though it took me a few to zero it, it worked once I got it on target. I was ringing steel and having a great time.
Value: 4/5
If you want an option that doesn't rely on an aftermarket slide, then the Leupold DeltaPoint Micro provides an affordable way to run a red dot.
399
at Palmetto State Armory
Prices accurate at time of writing
Prices accurate at time of writing
Overall: 4/5
If you're strapped with a Glock 19 or a Smith & Wesson M&P variant and want an optic solution that doesn't require replacing your slide or getting it cut to spec, the DeltaPoint Micro is probably what you're looking for.
Conclusion
The DeltaPoint Micro is kind of in a category of its own as an ultra-sleek, low-profile pistol red dot that currently doesn't have a contemporary.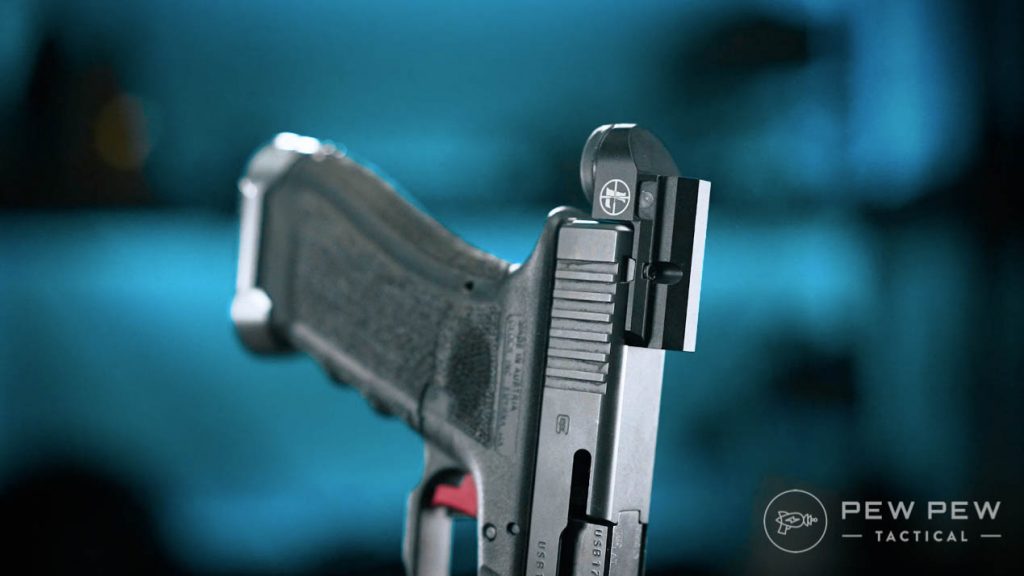 For what the optic is, I can easily see this becoming a beloved solution if you're dead set on a bright, reliable, snag-free red dot.
399
at Palmetto State Armory
Prices accurate at time of writing
Prices accurate at time of writing
Again, to see the DeltaPoint Micro in action, take a look at the full video review below.
What do you think about the Leupold DeltaPoint Micro? Let us know in the comments below. For more on handgun optics, check out our guide to the Best Pistol Red Dots.