Citing an "epidemic" of ghost gun-related crimes, the ATF is set to roll forward with a plan that would require the serialization of 80% kits and parts, among other measures.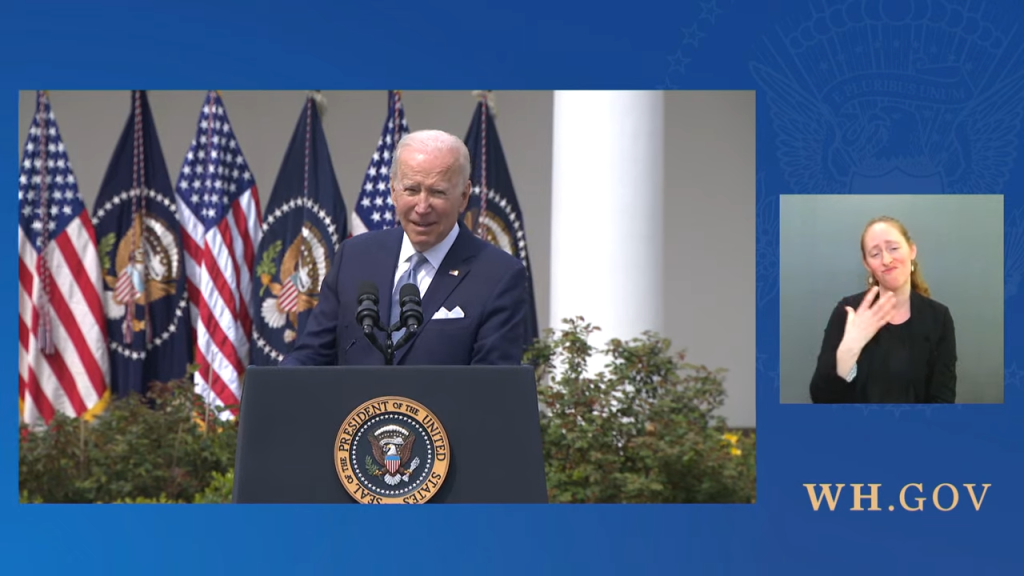 But what is the Final Rule, when did it go into effect, and what does it mean for gun owners?
Keep reading for a full breakdown…
Editor's Note: We are not lawyers and the information below is not intended to be taken as legal advice. As always, do the research on your local and state laws and consult an attorney for
Table of Contents
Loading...
80% Kits, Frames, & Receivers: 2021R-05F
80% receivers and kits – commonly referred to as "ghost guns" by anti-gun politicians and gun groups – comprise a large part of the Final Rule released by the ATF.
It's worth noting that though the rule was published by the Federal Registrar in April and enacted on August 24, 2022, the ATF made some changes just days before it was set to be implemented.
And that's where a lot of confusion arose…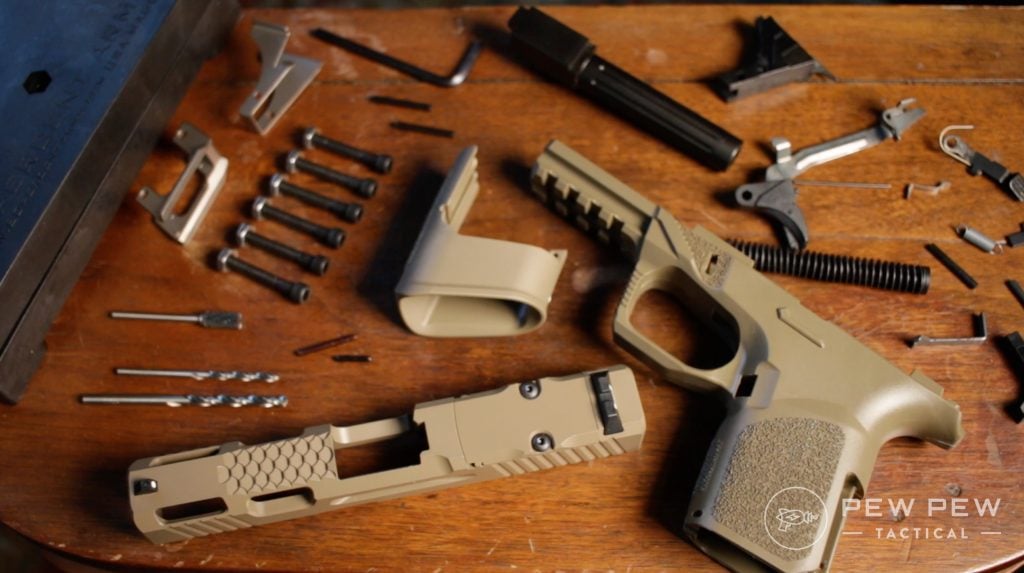 The Final Rule, 2021R-05F, initially defined a ghost gun as any unserialized privately made gun – to include 80% parts, kits, or 3D printed firearms.
The rule dictated that 80% receivers and kits are now reclassified as "firearms," placing them under the Gun Control Act.
This classification required serialization of 80% frames and lowers by 80% manufacturers and also would force consumers to undergo background checks prior to purchasing these parts and kits from an FFL.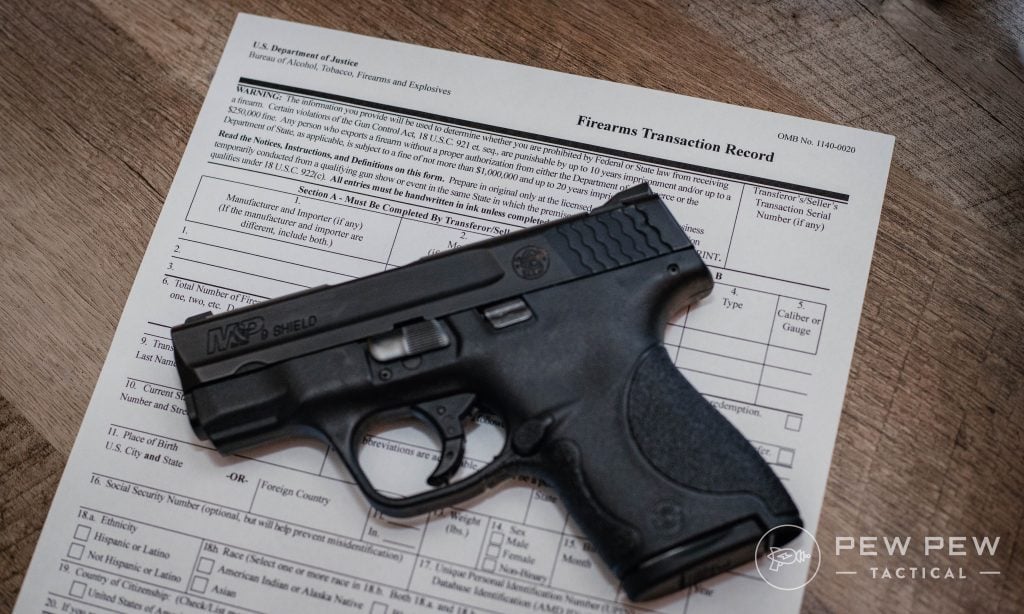 The Final Rule also stated that dealers or gunsmiths taking unserialized guns into inventory must serialize them before reselling them.
Pointing to a proliferation of gun violence at the hands of "ghost guns," Deputy AG Monaco said it was the number one priority of the Justice Department to keep Americans safe and that tackling 80% kits and receivers is the first step.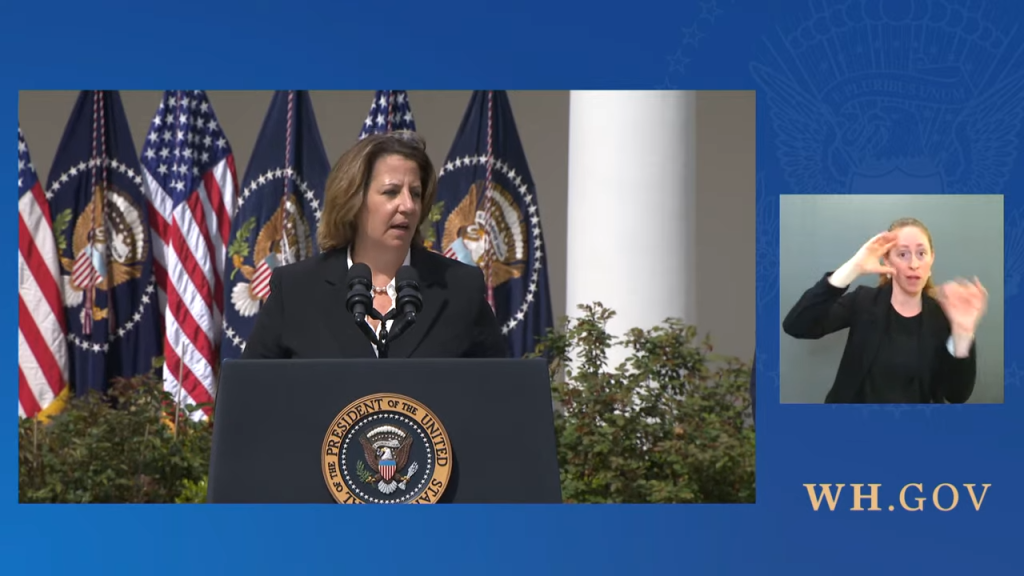 "One such critical step is reigning in so-called 'ghost guns.' These are guns that have no serial numbers; they are nearly impossible for law enforcement to trace. Many are sold without a background check. They are accessible to almost anyone," Monaco said.
"For years, criminals have sought out these unmarked guns to murder and maim. That's why today Attorney General Garland has signed a rule that updates our regulations to keep up with changes in technology. The goal: to keep untraceable guns off the streets – out of the hands of criminals and others prohibited by law from possessing a firearm."
Biden pointed to ATF reports to bolster his argument against 80% kits. The data, he said, suggested that less than 1% of "ghost guns" have been traced by the ATF. Further, he said law enforcement reported "20,000 suspected ghost guns" to the ATF – a tenfold increase from 2016.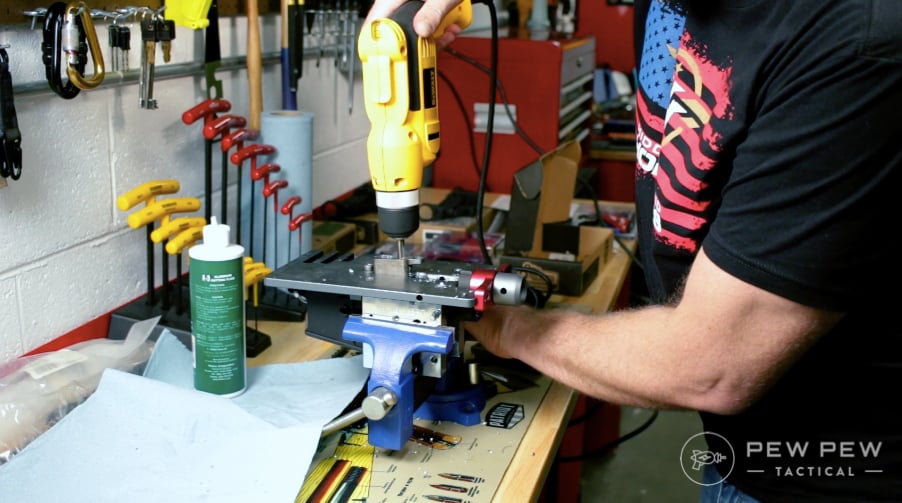 When addressing the 80% ruling, Biden gestured to an 80% kit sitting on a nearby table in the Rose Garden, likening the kits to couches and emphasizing his opinion that these kits were all too easy to assemble.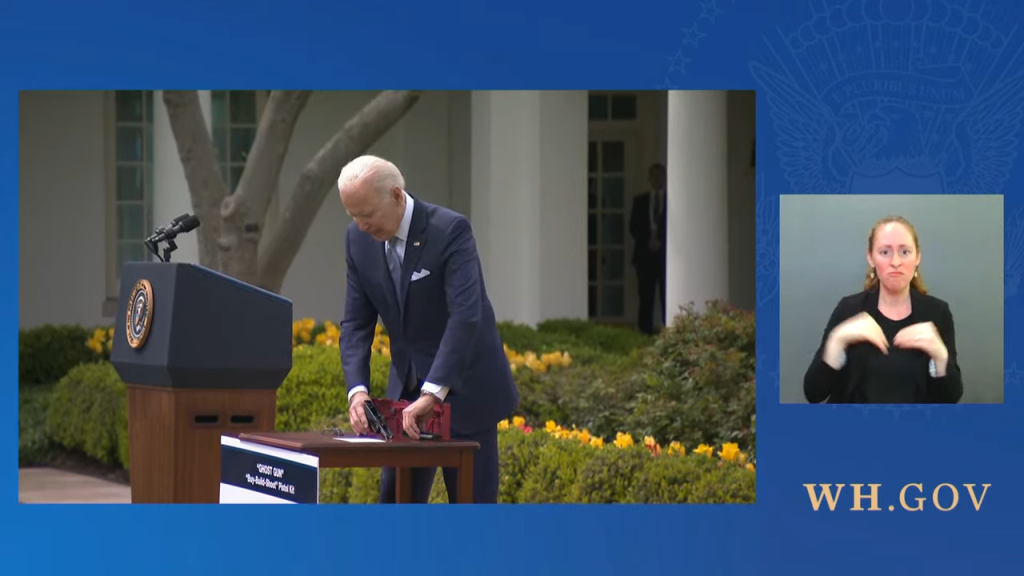 "You know, if you buy a couch you have to assemble, it's still a couch. If you order a package, like this one over here, that includes the parts you need, the directions for assembling a functioning firearm, you bought a gun," he explained.
"It's not hard to put together. A little drill — hand drill at home. It doesn't take very long. Anyone can order it in the mail…And, folks, a felon, a terrorist, a domestic abuser can go from a gun kit to a gun in as little as 30 minutes."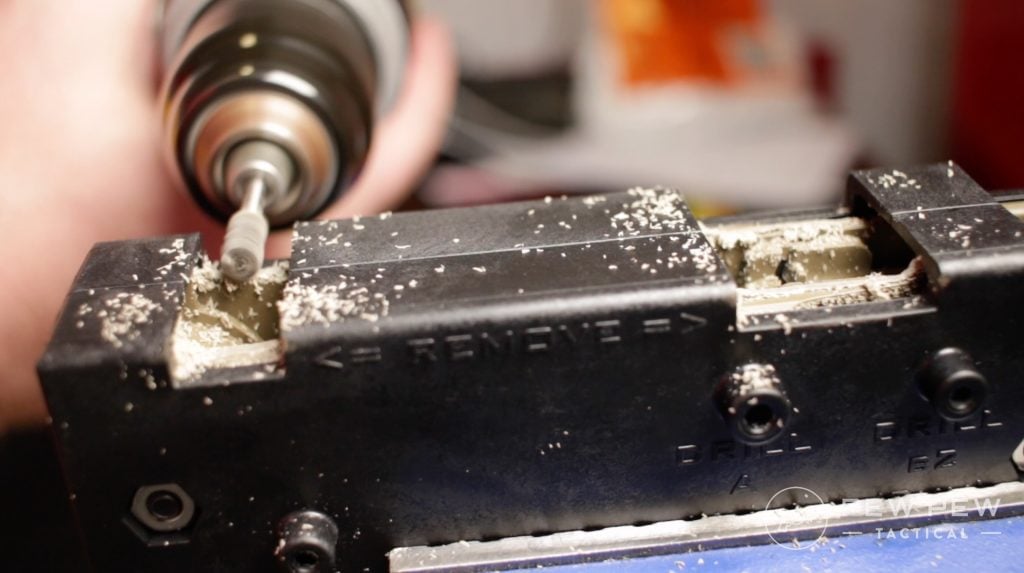 Are Privately Made Guns Illegal?
The Final Rule also states that dealers or gunsmiths taking unserialized guns into inventory must serialize them before reselling them.
Basically, FFLs would be required to serialize any personally made firearms in their inventory "not later than the seventh day following the date of receipt or other acquisition."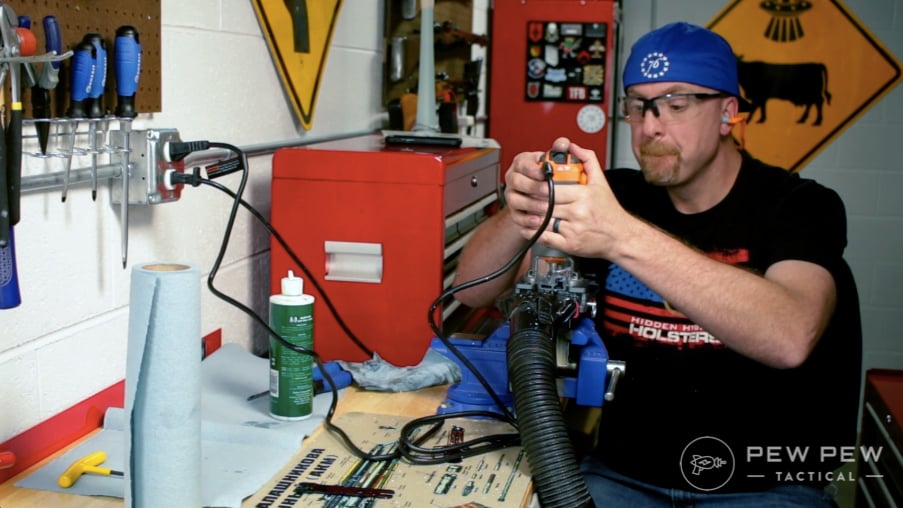 For individual gun owners who 3D printed or otherwise created their own personally made, private firearms…you do not have to serialize.
What About 80% Lowers & Kits…Are Those Banned?
This is where things get a little murky…
Before we dive in, remember that state and local laws sometimes differ, so ALWAYS consult your area's laws before proceeding or, better yet, call up a local firearms attorney to help you out in understanding your local laws.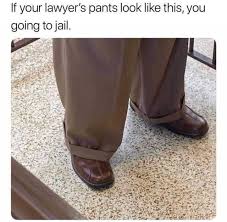 When defining what makes a part a frame or receiver and therefore places it under the GCA, the ATF says a frame or receiver is:
A frame or receiver parts kit containing a partially complete or disassembled billet or blank of a frame or receiver that is sold, distributed, or possessed with a compatible jig or template is a frame or receiver, as a person with online instructions and common hand tools may readily complete or assemble the frame or receiver parts to function as a frame or receiver.
A partially complete billet or blank of a frame or receiver with one or more template holes drilled or indexed in the correct location is a frame or receiver, as a person with common hand tools may readily complete the billet or blank to function as a frame or receiver.
A complete frame or receiver of a weapon that has been disassembled, damaged, split, or cut into pieces, but not destroyed in accordance with paragraph (e), is a frame or receiver.
On the other hand, a part that is NOT a receiver would be:
A billet or blank of an AR-15 variant receiver without critical interior areas having been indexed, machined, or formed that is not sold, distributed, or possessed with instructions, jigs, templates, equipment, or tools such that it may readily be completed is not a receiver.
A flat blank of an AK variant receiver without laser cuts or indexing that is not sold, distributed, or possessed with instructions, jigs, templates, equipment, or tools is not a receiver, as a person cannot readily fold the flat to provide housing or a structure for the primary component designed to block or seal the breech prior to initiation of the firing sequence.
We get it; the language is confusing and somewhat vague.
So the TL;DR version is that as long as 80% parts are not accompanied by jigs or instructions, it doesn't cross the boundaries of the ATF's Final Rule…at least at this point in time.
119
at 80% Arms
Prices accurate at time of writing
Prices accurate at time of writing
To learn more, we suggest heading to 80% Arms FAQ page.
What This Means for Gun Owners
As of right now, as long as you live in a state that permits it, you can still buy an 80% part and get it delivered to your door…but, again, without the jig or instruction manual.
There are also several lawsuits in the works challenging the rule as illegal.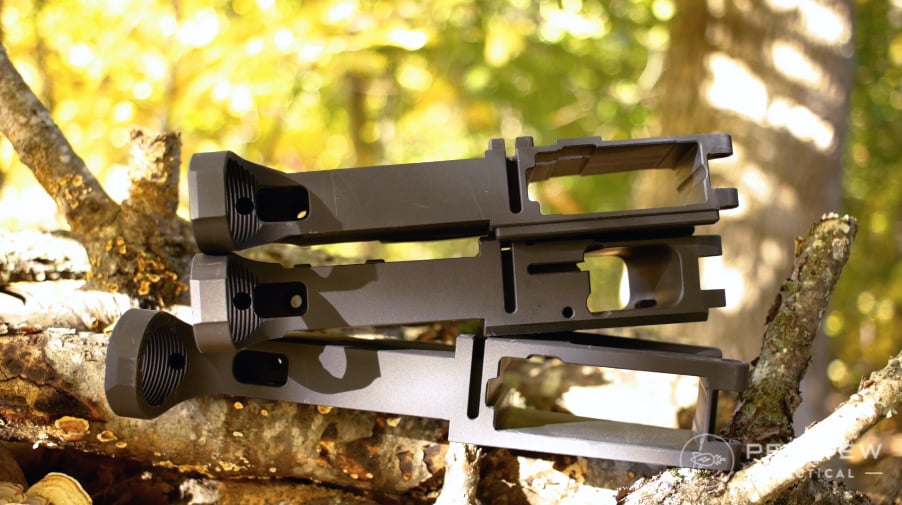 In fact, 80% Arms just joined a suit – VanDerStok v. Garland, led by the Firearms Policy Coalition.
"We are done with the illegal antics of the ATF. We are done watching them chip away at the rights of our customers and the law abiding citizens of America. We are done watching them work to destroy not only our family-owned business but the cultural values that make for our way of life," 80% Arms said on its site.
Will the rule be completely overturned? Only time will tell…
As always, we'll keep this article updated with the most relevant information as we get it.
Biden's Comprehensive Gun Plan
In addition to targeting 80% kits, the Biden administration also introduced other measures targeting "gun violence."
FFLs Must Retain Records
Under the new actions, federal firearms licensees would be required to retain records for the entirety of their business.
Previously, FFLs could dispose of records after 20 years.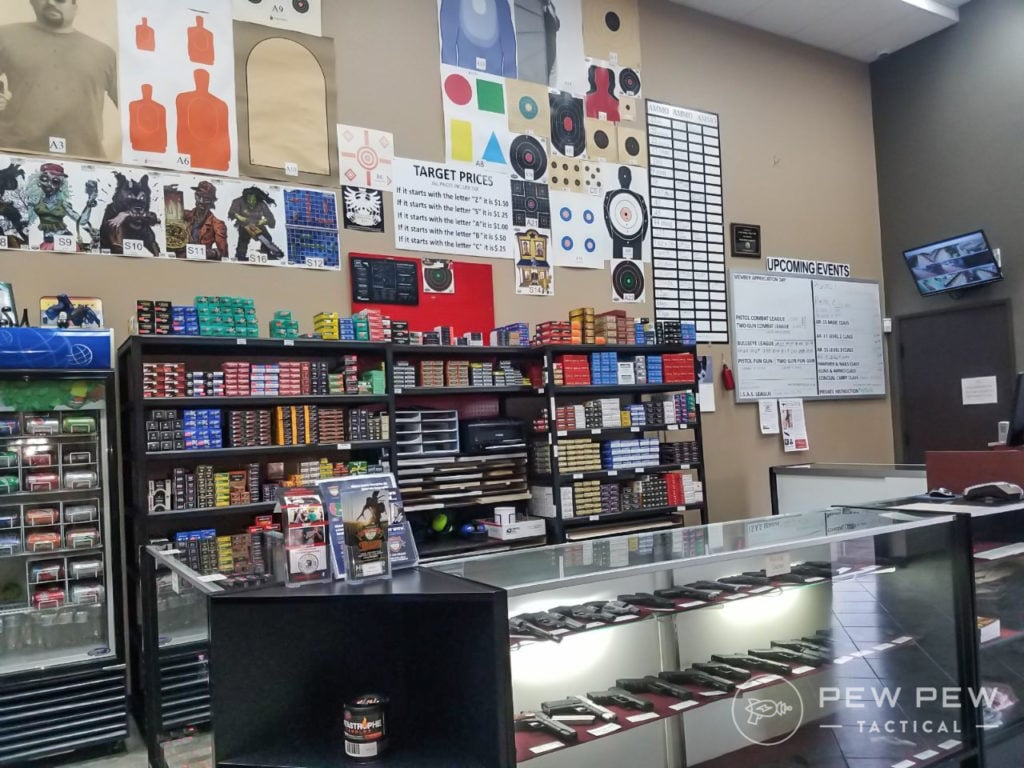 Now, records must be kept until the FFL closes-up shop, at which point, records must be handed over to the ATF.
The Department of Justice says this change will better allow the ATF and law enforcement to trace firearms found at crime scenes.
Currently, DOJ reports more than 1,300 firearms a year are untraceable due to legally destroyed records.
Fiscal 2023 Budget Adjustments
Biden also detailed executive actions that would bolster financial support for his gun violence prevention strategy.
Adjustments to the Fiscal 2023 budget would allow funding for increased law enforcement presence on the street, jobs and training for young people, criminal justice reform, mental health services, drug treatment, housing availability, and reentry support for those leaving the prison system.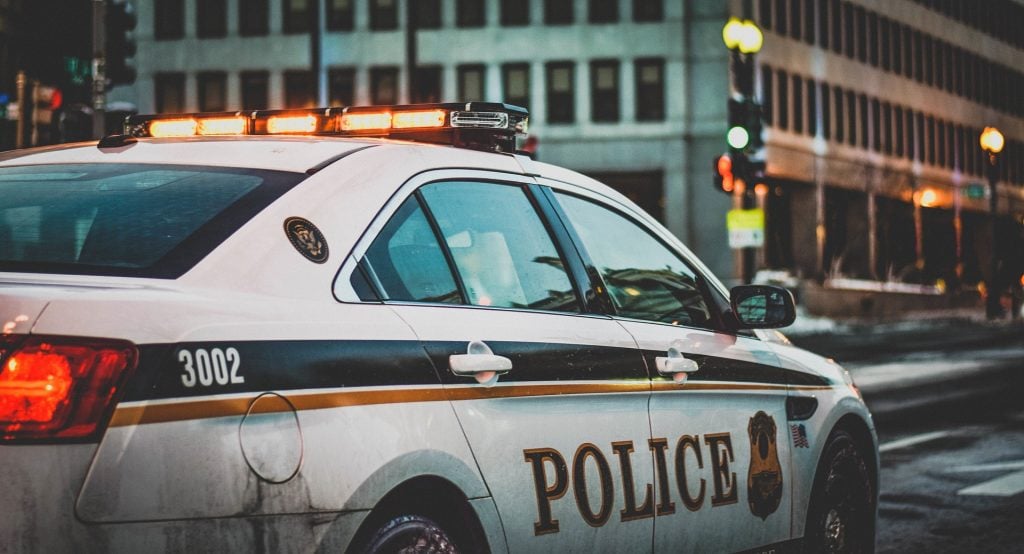 "These are all demonstrated ways to reduce crime," Biden before urging local governments to lean on the support of the Rescue Plan.
"And I'm strongly urging cities, states, counties, and Tribes to use the Rescue Plan funding we've sent them to do more in each of these areas. And they need to do more and do it quickly, before the summer, when crime typically surges around America.
Biden Calls on Congress to Ban Assault Weapons & High-Capacity Magazines
The President also wagged his finger at Congress, calling on representatives to "take responsibility" and adopt a hard stance on guns.
Biden said Congress should pass measures on universal background checks in addition to banning high-capacity magazines and "assault weapons." Reiterating an oft-used point of his, Biden emphatically suggested AR-style rifles have no place in civilian hands.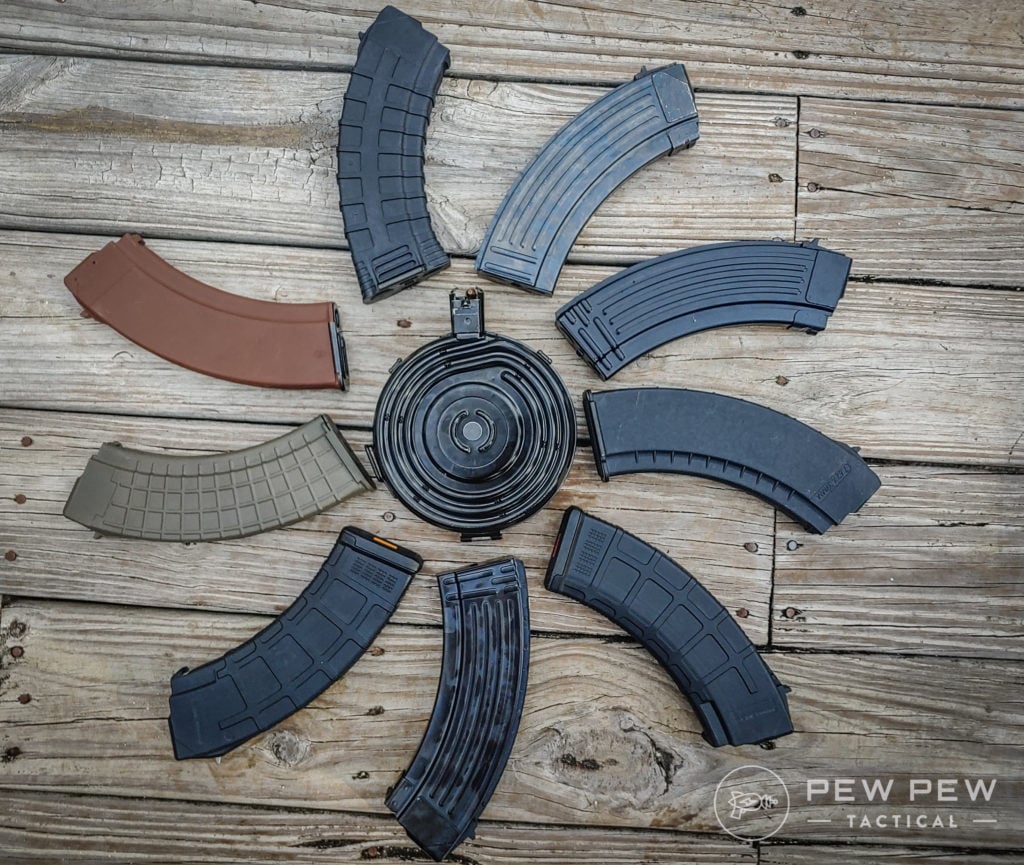 "What — do you think the deer you're hunting wear Kevlar vests? What the hell you need 20 bullets for? You must be a hell of a terrible shot," Biden said, detailing an altercation he had with a hunter in Delaware.
"No, I'm serious. Think about it. Think about the mass shootings. As many as a hundred rounds. It's a weapon of war. It has nothing to do with recreation."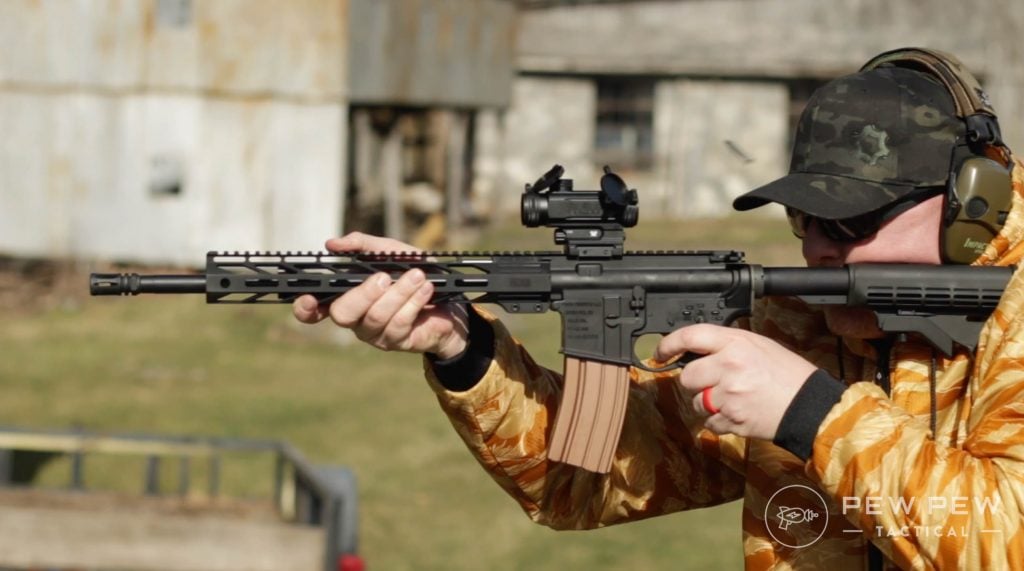 Aside from outright bans, Biden also asked Congress to take on the Protection of Lawful Commerce in Arms Act. Under this legislation, gun manufacturers are shielded from lawsuits stemming from criminal or unlawful misuse of their products.
PLCAA does not cover defective products, however.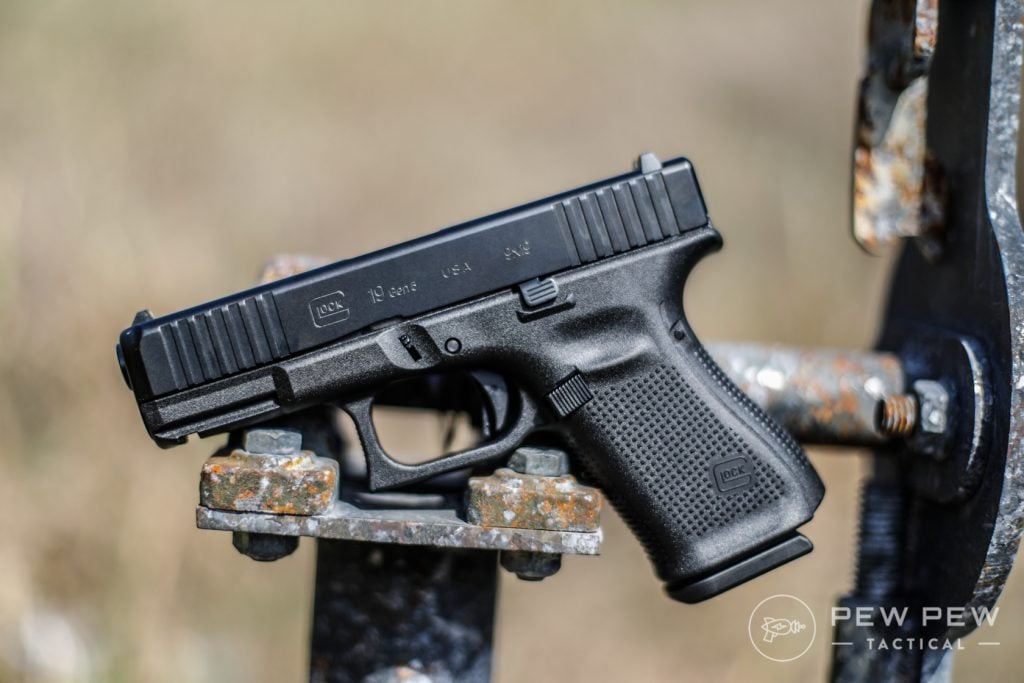 Biden, alongside other anti-gun politicians and activists, has long begged Congress to remove protections from gun makers calling PLCAA unconstitutional.
That said, the law has routinely ruled in favor of PLCAA every time it's been challenged.
Read up on the Protection of Lawful Commerce in Arms Act here!
Biden Names Dettelbach as new ATF Director Nominee
Rounding out the flurry of actions, Biden also announced his new nominee for ATF Director – Steve Dettelbach.
We reported a few days ago that Dettelbach was the Biden Administration's front runner for the position due to his tough stance on guns.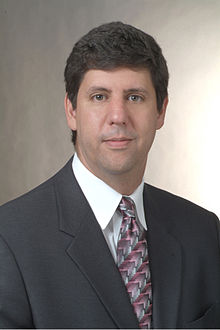 Dettelbach, 57, earned his undergraduate from Dartmouth and his J.D. from Harvard Law.
A former federal attorney for the Northern District of Ohio, Dettelbach has previously called for an all-out assault weapon ban and universal background checks on firearm purchases when he unsuccessfully ran for attorney general of Ohio in 2018.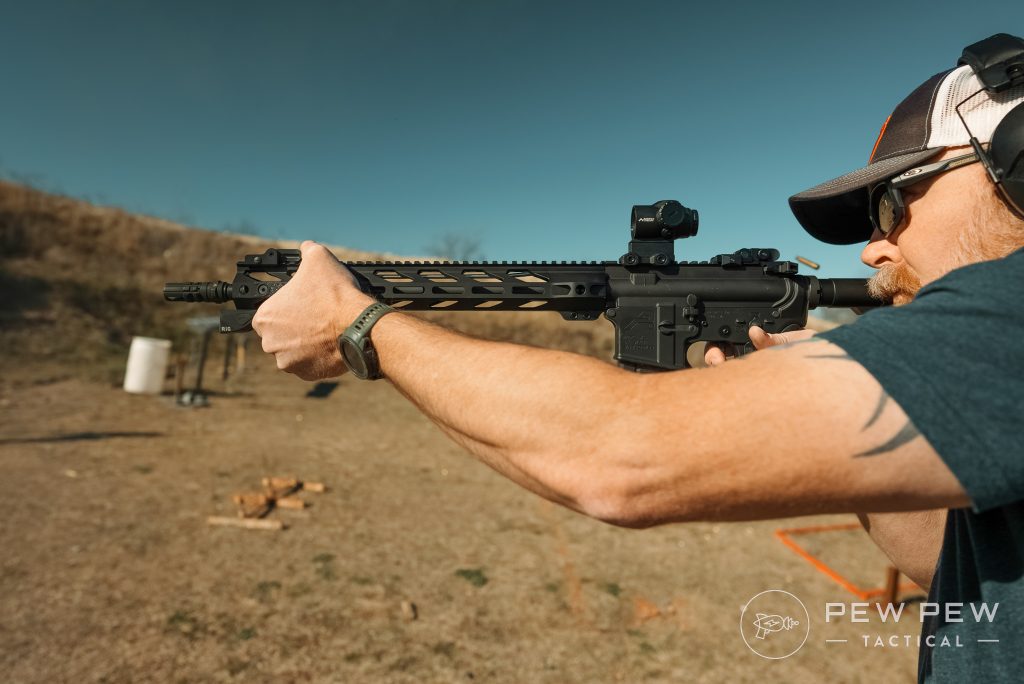 "Today, to lead and support the dedicated men and women of the AFT [ATF], I am proud to nominate Steve Dettelbach," Biden said. "Steve is immensely qualified. He served the Department of Justice for two decades. He worked side by side to support the work of federal, state, and local law enforcement, including AFT [ATF] agents."
"Steve's record makes him ready on day one to lead this agency."
Dettelbach is a favorite among anti-gun groups like Everytown, who applauded his nomination.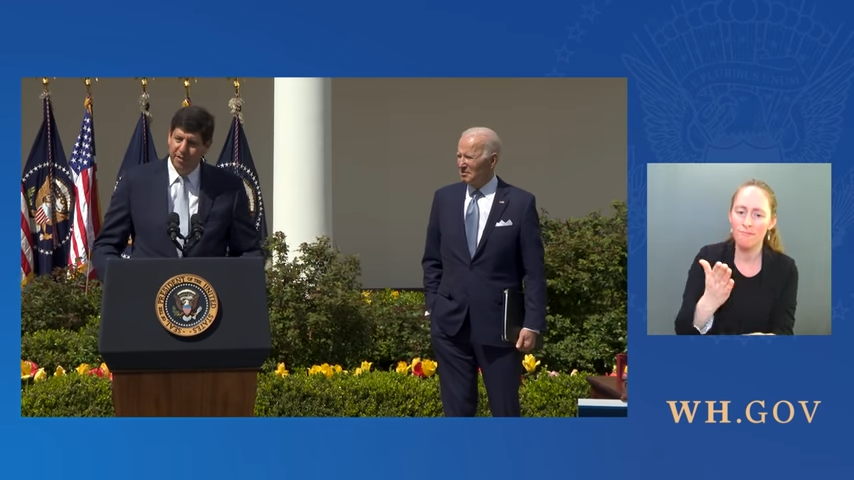 "We applaud the Biden-Harris Administration for doubling down on its commitment to gun safety by taking action to rein in ghost guns and nominating an ATF Director who will end its culture of complicity with the gun industry. Steve Dettelbach will be the strong leader the ATF needs to lead a top-to-bottom overhaul of the agency, and we urge the Senate to swiftly confirm him," John Feinblatt, president of Everytown for Gun Safety, said in a statement.
The Gun Industry Responds
The rest of the gun industry was also swift to respond, expressing extreme disapproval of the Biden Administration's decision.
The National Shooting Sports Foundation, the industry's largest professional organization, told Pew Pew Tactical in a statement that it will be watching the final rule closely.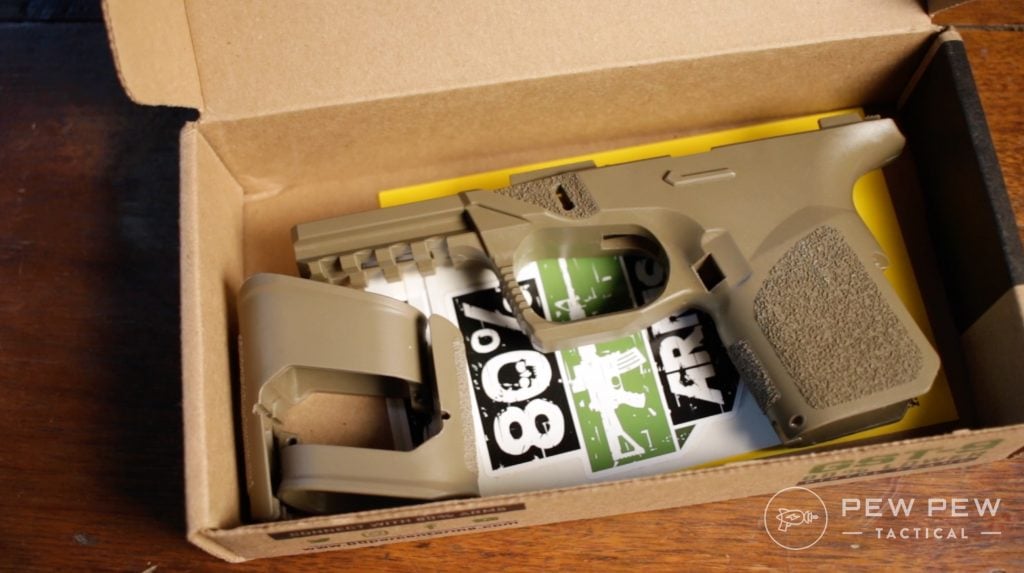 "As proposed, this rule radically alters the manufacturing and compliance processes for manufacturers of traditional firearms, not just the making of incomplete, unfinished parts Congress has not chosen to regulate," the NSSF said. "NSSF will review the Final Rule carefully to see if DOJ listened and took into consideration the industry's comments that were submitted."
Meanwhile, the National Rifle Association said these measures demonstrate a lack of sincerity.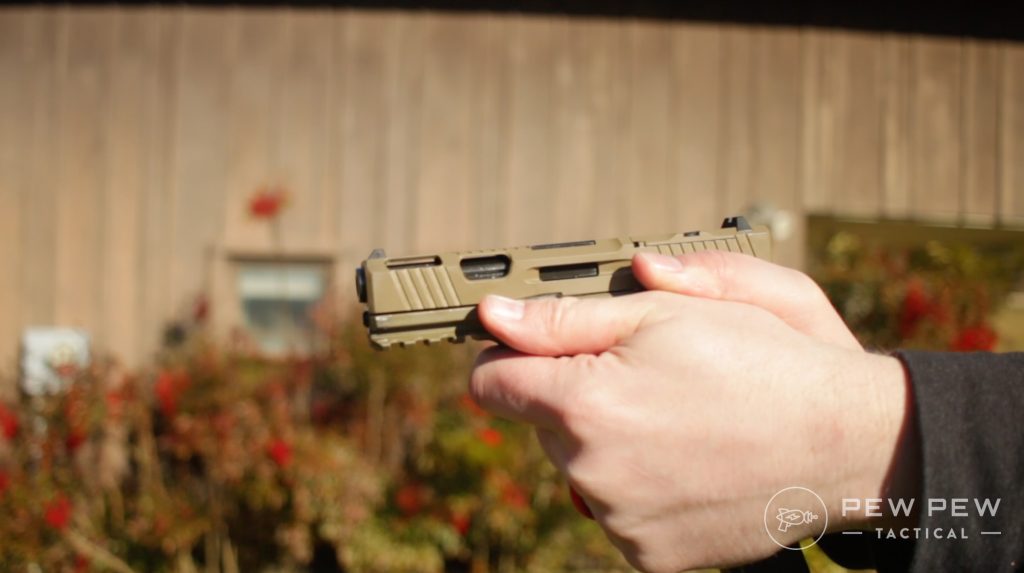 "An administration that's truly sincere and resolute about curbing violent crime rates would do one thing: take violent criminals off the streets immediately," Andrew Arulanandam, NRA managing director of public affairs, told Fox News Digital.
"Yet, the Biden administration allows these criminals who kill and maim with callous and reckless abandon, again and again, to roam the streets of Baltimore, Philadelphia, Chicago, New York, San Francisco and other cities large and small across our country without fear of prosecution and punishment."
119
at 80% Arms
Prices accurate at time of writing
Prices accurate at time of writing
To read more on 80% Kits, check out some of our articles here: