If you've spent much time watching gun or explosives videos on YouTube, then you've almost certainly come across FPSRussia.
FPSRussia was not only one of the most popular YouTube channels of its type, but it was also one of the most popular channels in YouTube's history…period.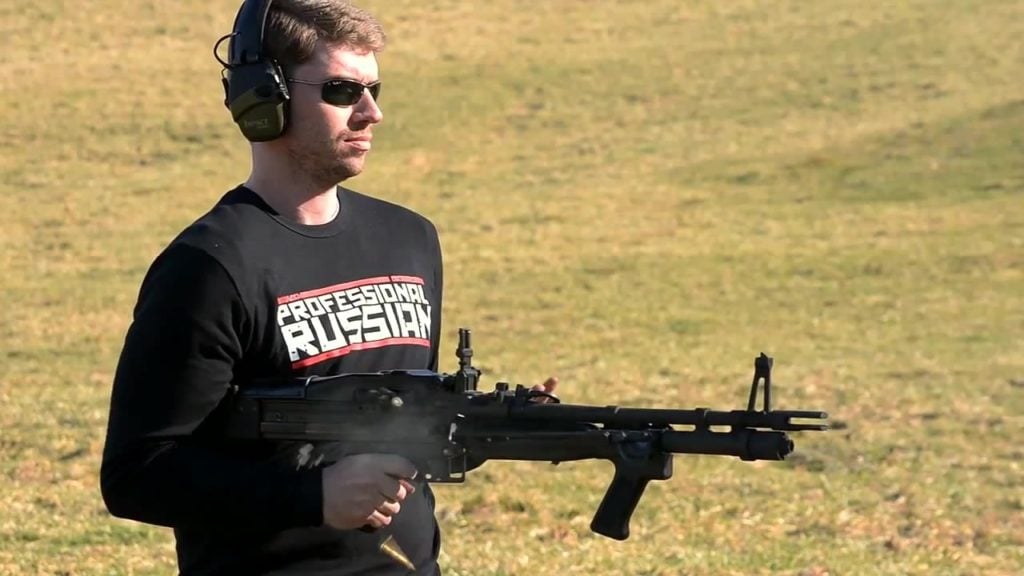 But then all of the sudden and with absolutely no warning the channel completely stopped producing content in April 2016.
The reason?
FPS Russia's producer, Keith Ratliff, was found shot in his own gun store.  Shortly after, the ATF conducted a series of raids and arrested FPS Russia's host, Kyle Meyers.  The YouTube channel stopped but Kyle can still be found making videos at Painkiller Already.
If you're ready for all the details…read on!
Table of Contents
Loading...
**UPDATE** 11/15/2019:
Kyle Meyers's legal troubles seem to have concluded now, on June 19, 2019, Myers accepted a plea deal and was sentenced to two years probation and two months in halfway house, and a moderate fine.
After serving his sentence he has returned and is back on the PKA Gaming Podcast.
Origins/History of FPSRussia
FPSRussia was started in September of 2010 and is hosted by Kyle Myers. By June the channel had 1 million followers. As of February 2018, the channel has over 6.5 million followers and their follower count is still growing, despite no new content being produced.
What makes FPSRussia stand out among the roughly one jillion gun and explosive YouTube channels out there is the character (an very heavy, very fake Russian accent) that Myers takes on when hosting, Dmitri Potapoff.
According to the channel's mythos, Potapoff is a gun- and explosive-loving Russian from Moscow who has access to a wide variety of firearms and explosives and loves using them on his family's farm.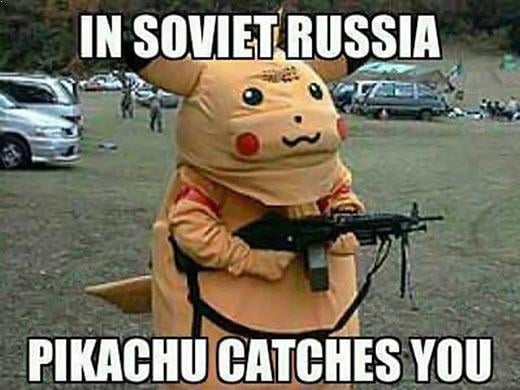 In real life, on the other hand, Myers is a gun- and explosive-loving American from Lavonia, Georgia who had access to a wide variety of firearms and explosives and loved using them on his family's farm.
Huge differences.
But how does a channel go from that level of popularity to basically disappearing?
Death of Keith Ratliff
If you believe in signs from the universe, you might say that the first sign of the end for FPSRussia was the death of Keith Ratliff.
Ratliff, a member of FPSRussia's production staff who was responsible for providing the firearms and other equipment used in the channel's videos, was found shot in the head in his own gun store on January 6, 2013.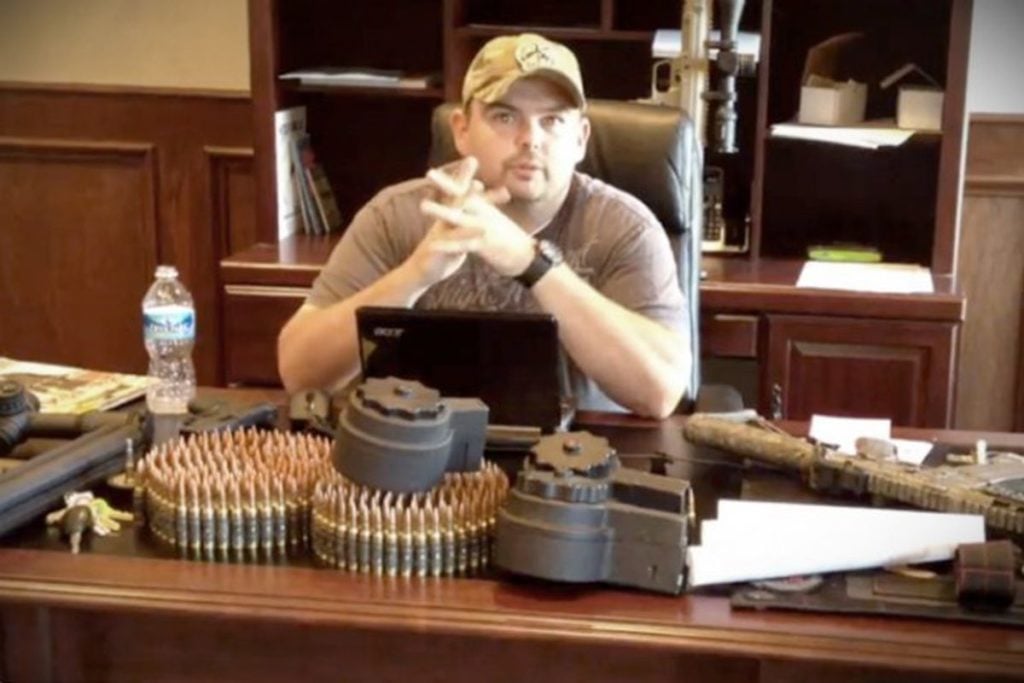 Though police suspected foul play based on the angle of the shot, no charges were ever filed and no arrests were ever made. The store's surveillance equipment and some firearms were missing from the scene.
Of course, like any mystery found on the internet, there are plenty of theories floating around, including conspiracy theories. Evidence for the conspiracy theories is, at best, insubstantial, so I'm not going to discuss them here.
The personal and professional hardship that resulted from Ratliff's death led the channel to take a hiatus until February 19, 2013, but even more trouble was still on the horizon for FPSRussia.
ATF Raid of Kyle Myers's Home
On March 29, 2013, less than three months after Ratliff's death, the Bureau of Alcohol, Tobacco, Firearms and Explosives led a team of almost 40 law enforcement officers, including agents from the Georgia Bureau of Investigations (GBI) and officers from the Royston County and Hart County sheriff's offices, in raiding Myers's home in Royston, Georgia.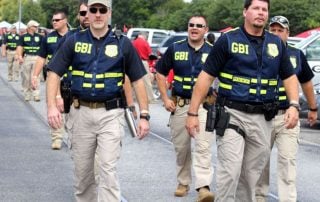 Another team of authorities raided Myers's father's farm in Lavonia, Georgia, which sometimes served as a filming location for FPSRussia, at the same time.
ATF spokesperson Richard Coes told a local newspaper, the Athens Banner-Herald, that the raid was motivated by the ATF's suspicion that Myers was violating a federal regulation that bans individuals from manufacturing explosives for distribution, sale, or use by their own business without a federal license.
Coes declined to comment on whether or not the raid was connected to the death and suspected murder of Keith Ratliff.
No arrests were made following the raid. None of the law enforcement agencies involved stated whether any items were seized, though Coes did state that no guns were seized at one of the two properties that law enforcement searched.
Following this incident, the channel once again went on hiatus, this time for nine months, before uploading a new video in January, 2014.
However, this wasn't the end of Myer's trouble with the ATF.
Second ATF Raid & Arrest
After a little over two years of posting videos again, FPSRussia suddenly stopped. They made no statement about why, but it's probably a safe bet to assume that the decision was a result of the legal troubles that Myers had faced before, and perhaps the knowledge that he would face similar troubles in the future.
Because in August 2017, Myers would be arrested and his home searched by the ATF once again after approximately 25 grams of butane honey oil, a high-THC marijuana concentrate, were found in his United States Postal Service P.O. box.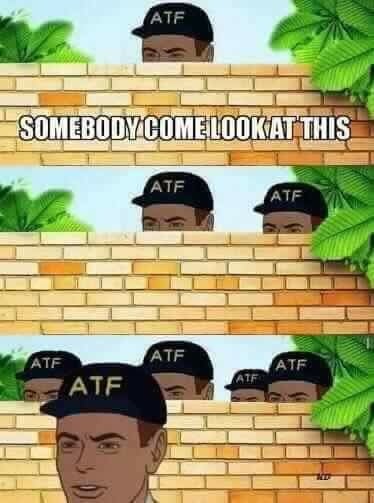 Myers was charged with possession of a Schedule I substance with the intent to distribute, a felony, and misdemeanor possession of drug related objects
During the raid, the ATF seized more butane honey oil, various drug paraphernalia, and, in accordance with federal law that prevents illegal drug users from owning firearms, more than 50 guns.
Where You Can Still Find Kyle Myers
Since Myers can't own firearms anymore, it's highly unlikely that FPSRussia will ever start making videos again.
His channel is still running…and our favorite is his AA-12 full-auto shotgun video:
But just because Myers isn't making new YouTube videos anymore doesn't mean you can't still enjoy his current work.
Myers, under his gamertag FPS Kyle, has hosted the video game podcast and Twitch stream "Painkiller Already" along with other YouTube celebrities Murka and WoodysGamertag since 2010.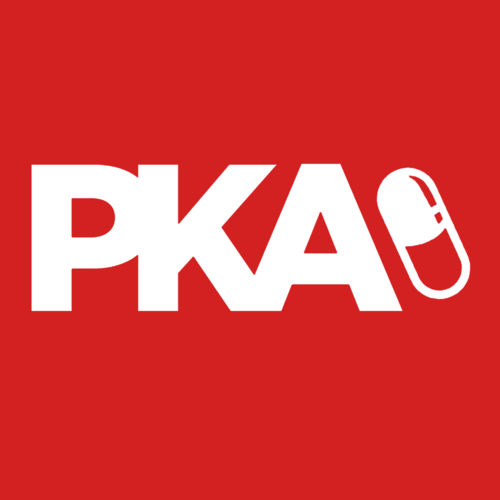 Myers got his start on YouTube back in 2007 making Let's Play style videos of first-person-shooters like Call of Duty, so he's a seasoned pro at this kind of streaming. You just won't get the Dmitri Potapoff character and his ridiculous-in-the-greatest-possible-way accent.
Thoughts on this story or on FPSRussia in general? Let us know in the comment section below!  And in memory of the channel…our Best Exotic Shotgun Ammo and Tannerite Guide.