What if you could add a dial to your favorite AR-15 and give it some extra functionality? Pretty cool right?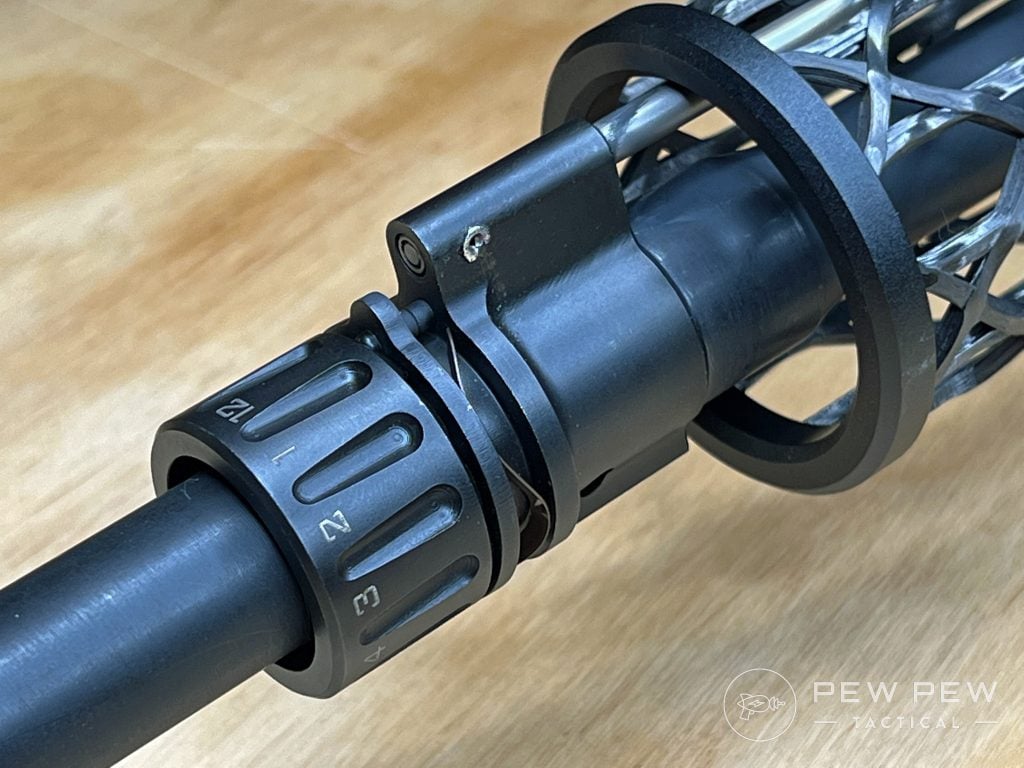 Adjustable gas blocks have been around for a while but a company called Riflespeed has evolved them into a system that is almost magical.
We tested Riflespeed's Adjustable Gas Control System out and will run through specs, features, and more. Prepare to be impressed!
Table of Contents
Loading...
Pros & Cons
Pros
• Wide range of adjustment
• Hand adjustable
Cons
• Requires basic knowledge to install
• More expensive than a basic gas system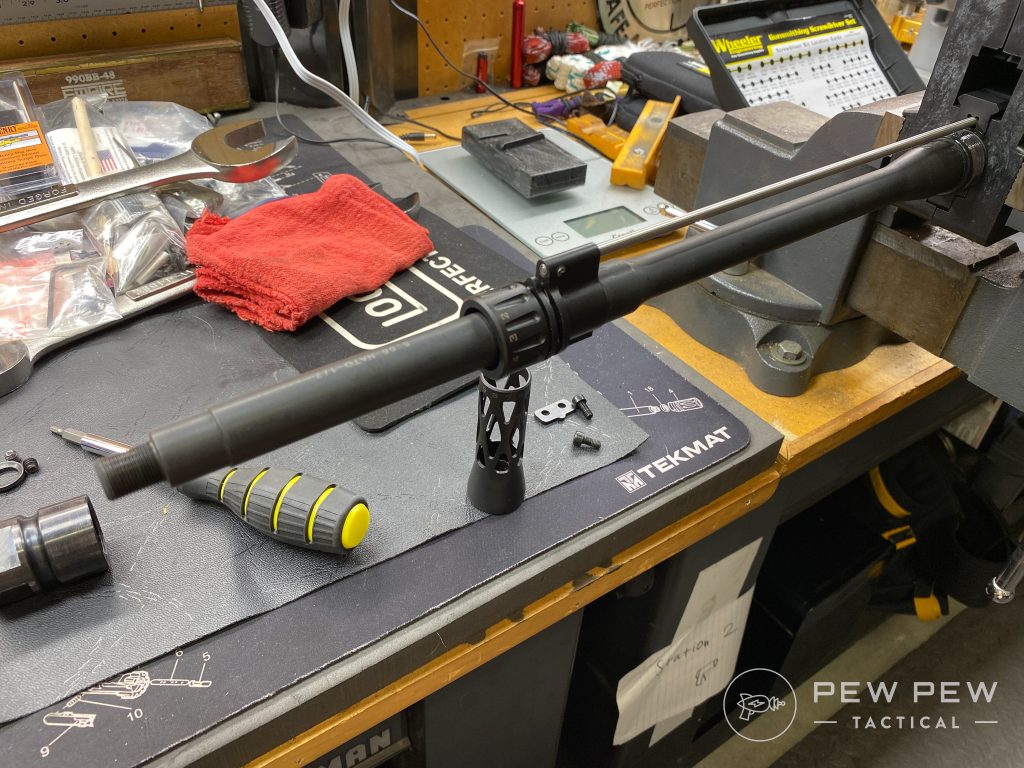 The Bottom Line
If you shoot suppressed, you need to try Riflespeed. This system is so much better than previous versions of adjustable gas blocks because it is effective and easy to use. Shooters can dial in just the right amount of gas for their application.
Specs & Features
Specs
Width: 1.19″
Length: Various
Height: 1.53″
Weight: Varies based on length
Features
Tool-free adjustment
Range of sizes
Modular design
Numbered settings
Source: Riflespeed
199
at Riflespeed
Prices accurate at time of writing
Prices accurate at time of writing
Background
Riflespeed evolved from a need to adjust the gas system in AR-15 rifles.
CEO Kyle Lynch said the idea came after a training session in some extremely cold conditions. During his shooting, he experienced problems with his rifle not cycling.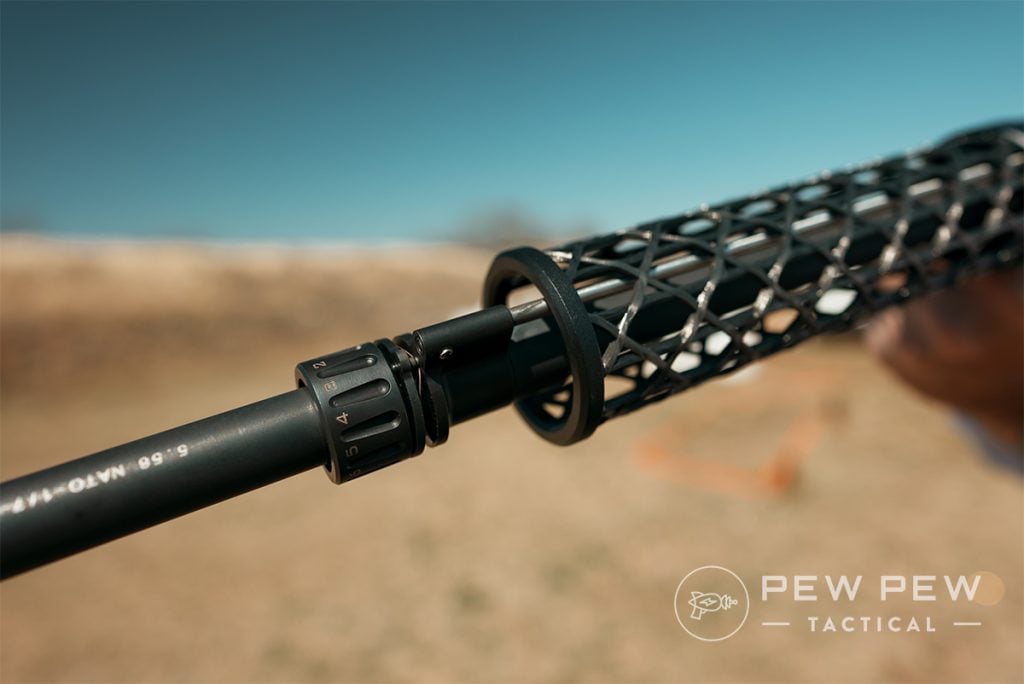 The idea of being able to use more gas to push the rifle to work in tough conditions led to the final product. Other applications for the technology became immediately apparent.
Sometimes you want more gas, other times, you want less — especially when it comes to shooting suppressed.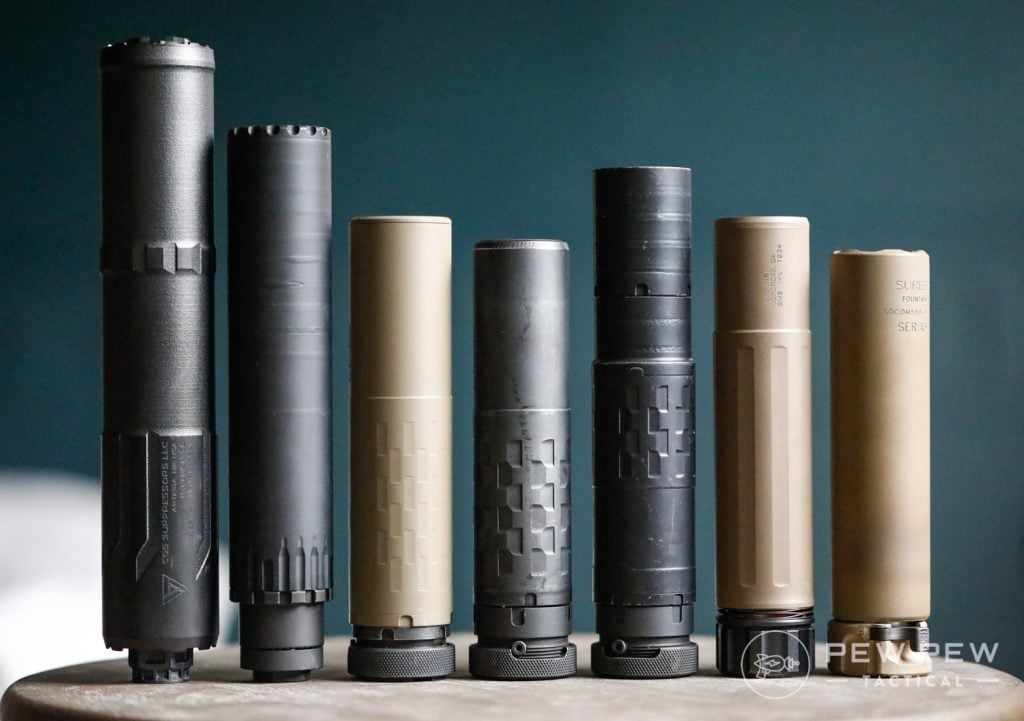 Who Is It For?
Just about anyone who runs an AR-15 could benefit from using the Riflespeed since different conditions can have an outcome on performance.
However, people who shoot suppressed will likely see the largest benefits.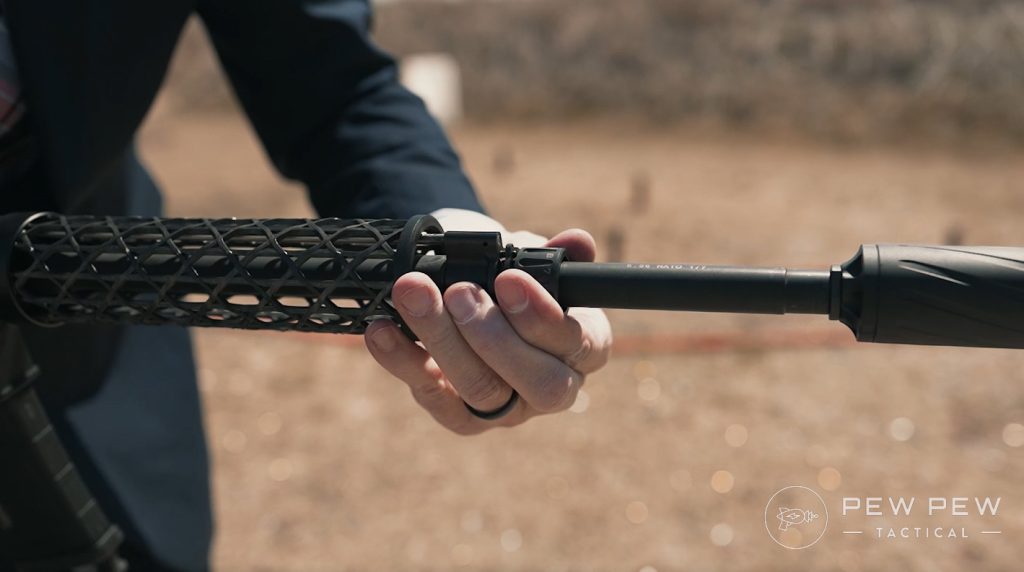 There are definitely law enforcement and military applications for this system also.
Fit & Feel
The gas block itself is a little tall at 1.53 inches and the Brigand Arms handguard I installed for this test just barely cleared it. Its parts are black anodized and made of high-quality metals.
How Does It Shoot?
The adjustability of the Riflespeed had me thrilled to test its capabilities. I started out at a pretty high setting — the higher the number, the more gas the system routes.
After a few shots, I noticed good recoil and brass trending to my 2-3 o'clock. A few clicks down and the recoil softened a bit, sending brass more to my 3-4 o'clock.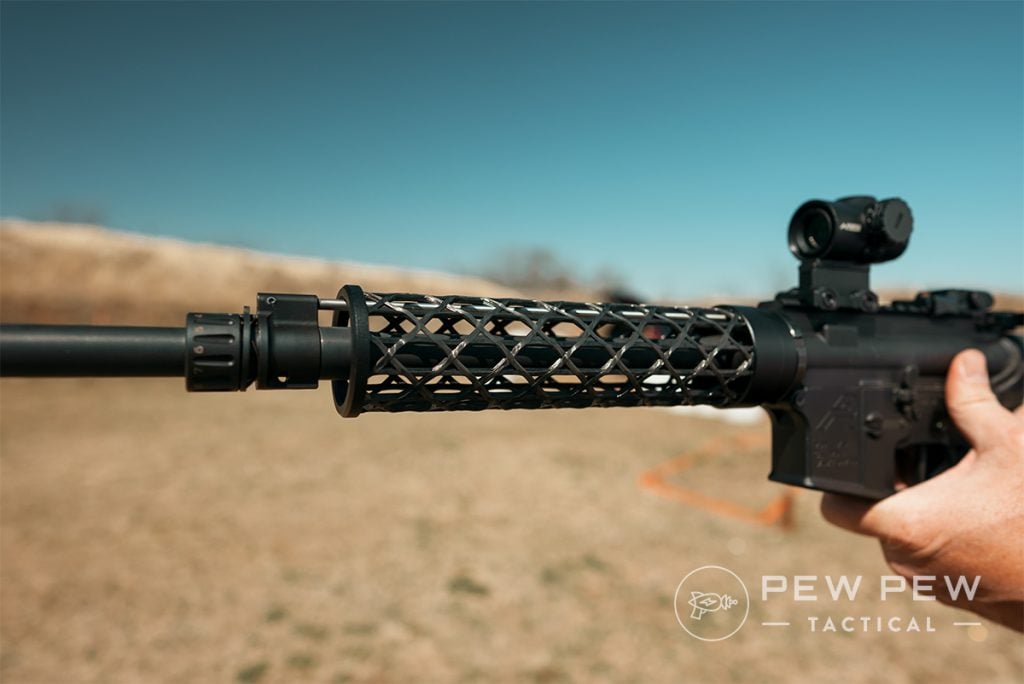 A few more clicks and the weapon fired without cycling, demonstrating an impressive level of flexibility at the shooter's fingertips.
What Sets it Apart?
The ability to make adjustments without tools is an improvement over previous adjustable gas systems that puts Riflespeed well ahead of the competition.
Plenty of options accomplish the same performance but require a tool that needs to be snaked under the rail.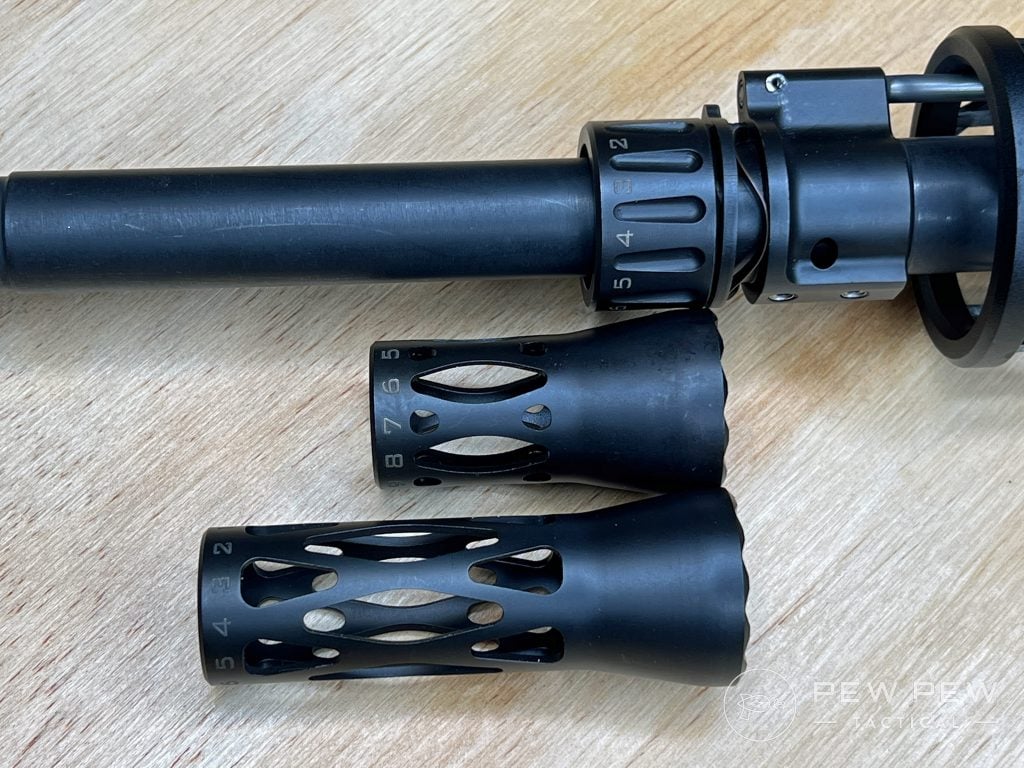 The dials are interchangeable (again, toolless) and can be swapped out if you change components like getting a longer rail.
In addition, the dials have full stops so you can't accidentally remove them or adjust them out of range.
By The Numbers
Reliability: 5/5
I only fired around 250 rounds with the Riflespeed but all of them ran according to the amount of gas I had dialed, meaning no failures. If anything, the rifle became more predictable whether shooting suppressed or not.
Customization: 5/5
So far the system is set up for .750 inch and .625 inch gas seat journals. This is the diameter of the area on the barrel where the gas block mounts.
You can also buy whatever parts you need to fit the system to your rifle. Riflespeed has a tool on their website that allows you to plug in dimensions so you get the right setup.
Value: 4/5
By installing the Riflespeed you pick up an additional capability to adjust your rifle to different shooting conditions. These could include climate, ammo, and use of suppressors.
Current MSRP is $199.00 and this is significantly more expensive than a standard gas system, but you get a lot more bang for your buck with the Riflespeed.
Overall: 5/5
While comparatively expensive, the system provides the shooter the ability to tune their rifle to suit their needs and this is a very cool option.
Final Verdict
I really liked the Riflespeed. The more I used it, the more applications I saw. The biggest benefit is adjusting between standard and suppressed shooting.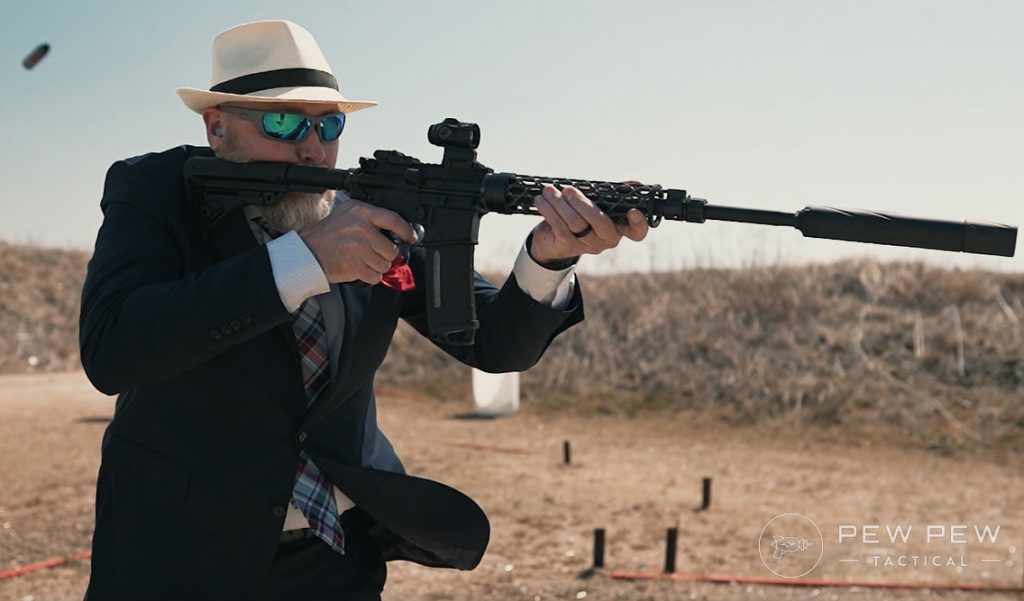 Better yet, you can pick out a dial size that fits under your rail since they are available in different lengths.
Being able to adjust your gas on the fly, means no more creeping tools under the rail or going without if you forgot your wrench.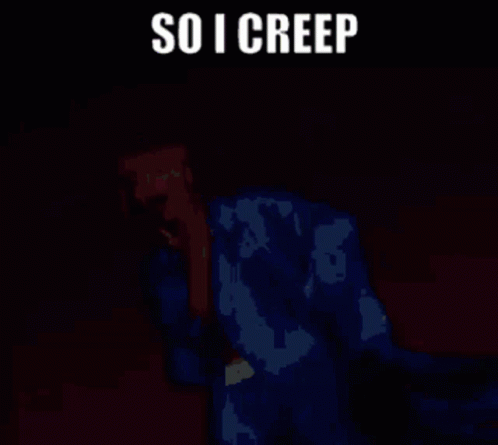 I could ultimately see this becoming OEM with companies that make builds dedicated to suppressed use.
And although I listed basic knowledge as a requirement to install the Riflespeed, they sell uppers with the system already built-in for those without the tools, time, or inclination.
Have you used adjustable gas blocks before? Let us know in the comments below and be sure to check out our article Best Adjustable Gas Blocks.