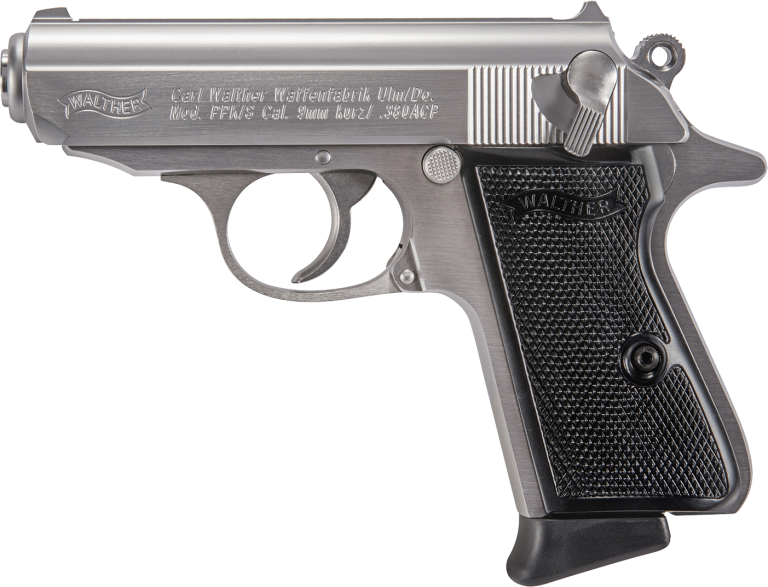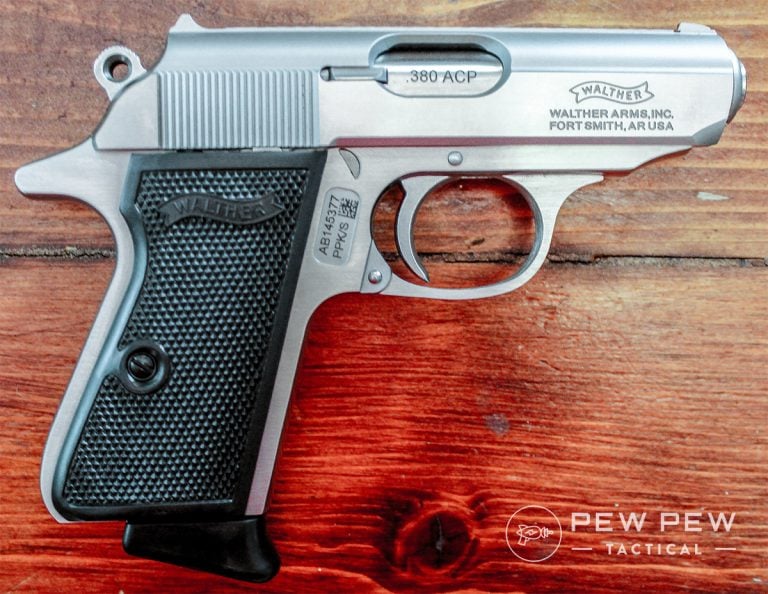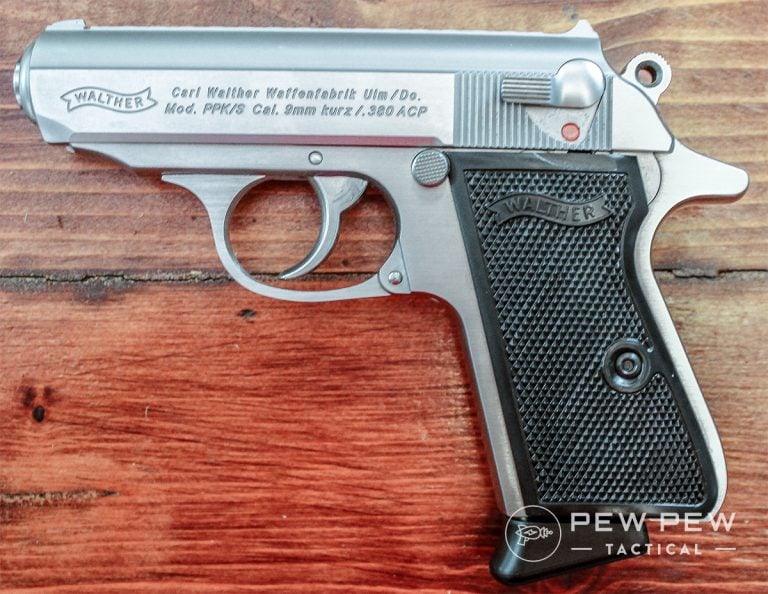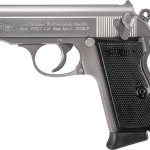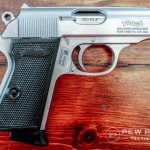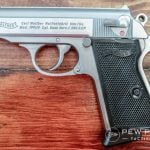 Well-made

Good ergonomics for its size

James Bond cool factor
Expensive

Slide may bite larger hands when firing

Edges around the trigger guard are somewhat sharp
Editor's Note:
"The PPK/s is an iconic pistol that has grown in popularity since its introduction in 1929. The Bond novels and films have certainly helped that, but all the positive publicity in the world wouldn't matter if the gun itself wasn't a well-built shooter." – Mike Hardesty
Read full review
Product Description
The Walther PPK/s is a slight evolution of its predecessor, the timeless Walther PPK. While commonplace today, the gun's double-action/single-action trigger and the safety/decocker combination were groundbreaking features at the time of its introduction. The PPK/s retains the slim design of the PPK and extends the grip to help improve ergonomics and increase the capacity to 7 rounds. Billed as one of the original concealed carry pistols, both the PPK and PPK/s have withstood the test of time and remained popular choices for those looking for an easy-to-carry gun.
Walther PPK/S For Sale - Compare Prices
Walther PPK/S Specs
Action
Double/Single Action / Semi-Auto
Magazine Included
1 x 7-Round
Walther PPK/S Features

Two 7-round magazines

DA/SA trigger

Slide-mounted thumb safety/decocker

Hammer block safety

Loaded chamber indicator
By The Numbers - Walther PPK/S
Accuracy
A fixed barrel and decent single-action trigger help, but a small gun and lackluster sights limit the capability.
Reliability
Our test PPK ran flawlessly at the range.
Customization
There is much to add here aside from grips and some trigger springs.
Ergonomics
The gun feels slim and good in the hand, especially given its age.
Overall
Hands-On Reviews & Related Post
Walther PPK/S Variations & Comparables
final verdict
"If you are looking for either a .380 to carry or a time-tested gun built along more classical lines, the PPK/s will serve you well. From its start in 1929 to today, there have been (and still are) many shooters who rely on it as an everyday concealed-carry gun. It's been tried in times of war and has passed with flying colors. You don't have to be a British Secret Agent to appreciate this great piece of engineering!" – Mike Hardesty
Community reviews
There are no reviews for this product yet.
Add your own rating and help other Pew Pew users pick the right guns