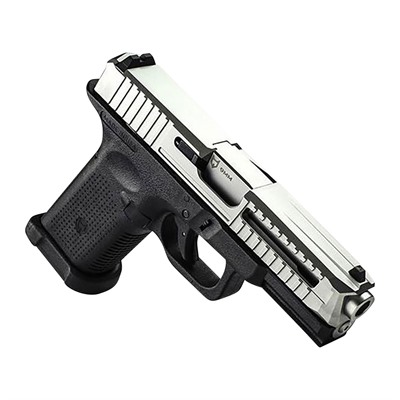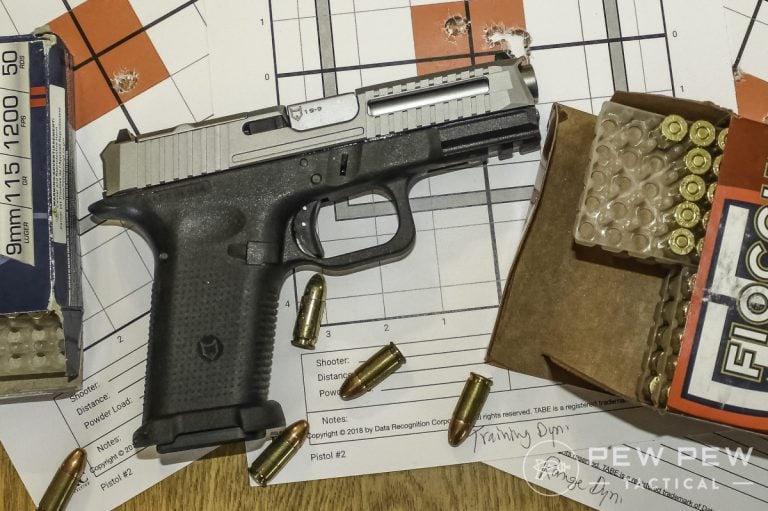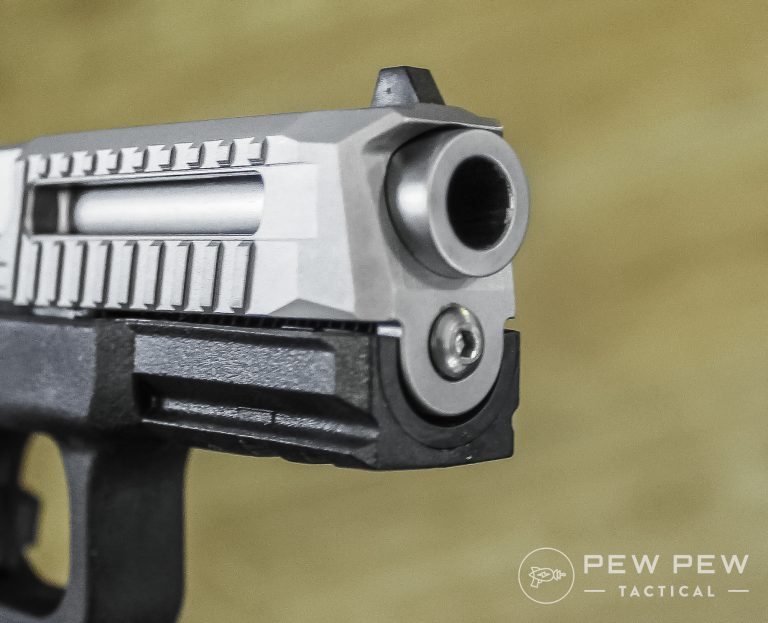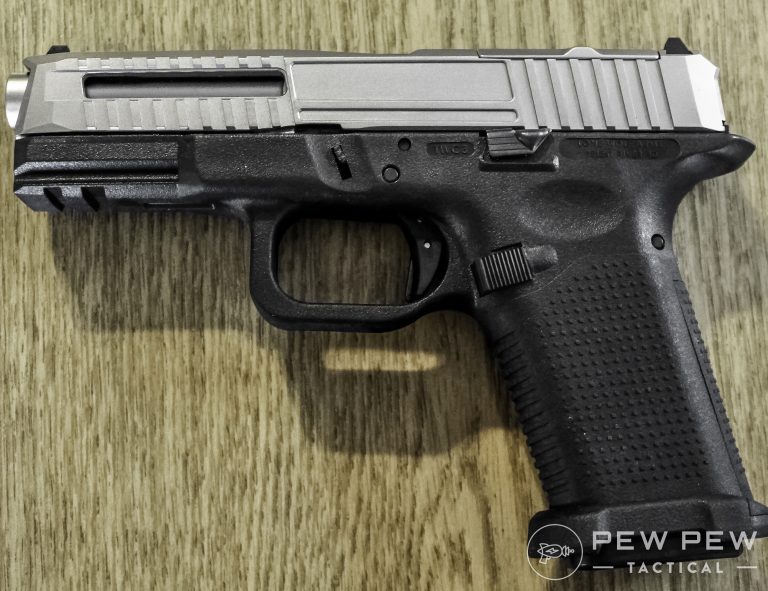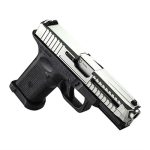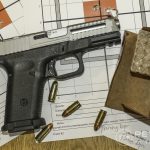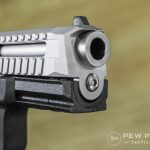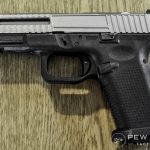 Lone Wolf Timberwolf frame

Lightweight

Takes Glock mags
A little pricier than budget picks
Editor's Note:
"If you are a fan of the Glock G19, then this gun will be totally familiar to you from the get-go. However, if you're not familiar with the G19, then this gun might come as a pleasant surprise. It doesn't matter which camp you're in ― the Lone Wolf LTD-9 is a gun that will put its bullets where it looks and will last a while. I think you owe it to yourself to give this Wolf a try." – Mike Hardesty
Read full review
Product Details
Magazine Capacity
15+1-Round
Magazine Included
1 x 15-Round
Product Features

Timberwolf frame

15+1 capacity

Smooth shooting
Product Description
The Lone Wolf Arms LTD 19 V1 is a 15+1 capacity semi-auto handgun. Using Lone Wolf's expertise, the gun offers a lightweight build at 19 ounces. Overall, it measures a total length of 7.16 inches and a barrel length of 4 inches. The standout feature of this gun its compatibility with Glock accessories like holsters and mags.
Lone Wolf LTD19 V1 For Sale - Compare Prices
By The Numbers
Accuracy
Hits where you want it
Reliability
Lone Wolf makes quality parts and it shows here
Customization
Lone Wolf is known for its accessories and parts
Ergonomics
Feels good and fit is good in hand
Overall
Hands-On Reviews & Related Post
Lone Wolf LTD19 V1 Variations & Comparables
final verdict
The Lone Wolf LTD 19 V1 is like a Glock 19…but not. Lone Wolf has a long history of Glock aftermarket parts and the company brings that expertise to its own pistol. Shaving a few ounces off the Glock 19 style, the LTD 19 V1 is a lighter approach. It uses the Timberwolf frame which feels great in the hand. Overall, if you want not-a-Glock, this is a great option.
Community reviews
There are no reviews for this product yet.
Add your own rating and help other Pew Pew users pick the right guns