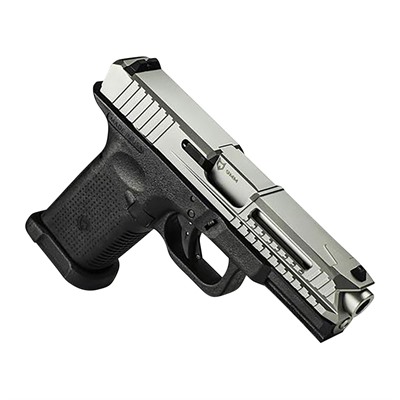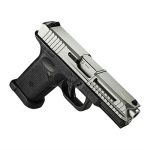 4.5
(0 ratings)
Optics ready

Enlarged mag release and slide stop

Lightweight
Product Details
Magazine Capacity
15+1-Round
Magazine Included
1 x 15-Round
Product Features

Timberwolf frame

Slide cut for Trijicon RMR style optics

Enlarged mag release and slide stop
Product Description
The LTD 19 V2 is a 9mm semi-auto built on the Glock design but with elevated features like an enlarged mag release and slide stop. This gun boasts a 15-round capacity and a total length of 7.16 inches with a 4-inch barrel.
Lone Wolf LTD19 V2 For Sale - Compare Prices
By The Numbers
Accuracy
Lands where you want it every time
Reliability
Built on the Glock concept, this keeps ticking
Customization
It looks like a Glock which means G19 accessories work
Ergonomics
If you like the Glock style, you'll like this
Overall
Great CCW option
Lone Wolf LTD19 V2 Variations & Comparables
4.5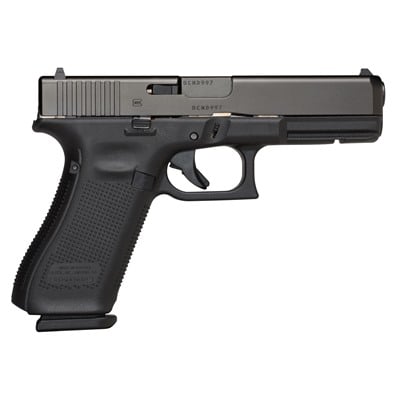 VIEW DETAILS
The Glock G17 adheres to the elements of Glock you've come to expect. With a 9mm chambering, the full-size semi-auto pistol features familiar Glock ergonomics and performance. It's a reliable shooter and durable — it won't stop until you do. For slightly smaller versions, check out the G19 (midsize) or the G43X (compact).
Read More
final verdict
The LTD 19 V2 builds on the V1 but offers a slide ready to accept Trijicon RMR style optics. Lightweight, at only 19 ounces, this gun is easy to carry and easy to use. It's Glock-like appearance brings some familiarity while its elevated features make it even better. In short, you won't be disappointed.
Community reviews
There are no reviews for this product yet.
Add your own rating and help other Pew Pew users pick the right guns