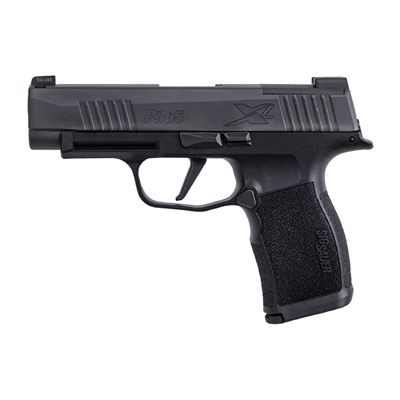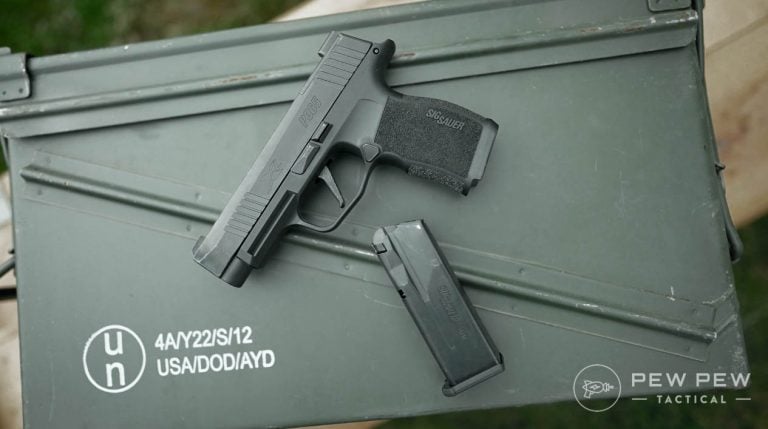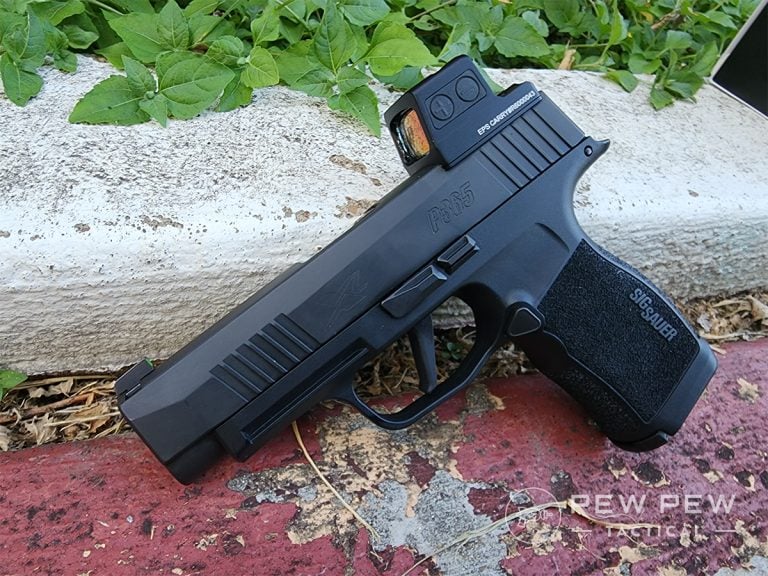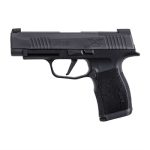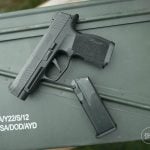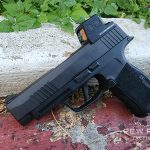 Optics ready

Night sights

Thin profile

Capacity for size
Spendier magazines

Hit-or-miss trigger
Editor's Note:
The Sig P365XL has quickly established itself as one of the most popular concealed carry pistols on the market today. Excellent ergonomics, great capacity for the size, factory night sights, and an optics-ready slide make this a feature-rich gun at an affordable price point.
Read full review
Product Description
The Sig P365XL brings all the concealability of a micro-compact and combines it with the shootability of a full-sized pistol. With an optics-ready slide, night sights, and a flat-faced trigger that breaks at 90 degrees, this pistol is just about ready to go out of the box. With 12+1 flush-fit or 15+1 extended magazines, the P365XL ensures you have enough ammo to stay in the fight.
Sig Sauer P365XL Optic Ready For Sale - Compare Prices
Sig Sauer P365XL Optic Ready Specs
Magazine Capacity
10+1-Round
Magazine Included
2 x 10-Round
Sig Sauer P365XL Optic Ready Features

Night sights

Flat face trigger

Optics ready

Forward cocking serrations
By The Numbers - Sig Sauer P365XL Optic Ready
Accuracy
For how small the gun is, it is surprisingly accurate.
Reliability
These guns are made for concealed carry, and their reliability reflects that.
Customization
Thanks to its modular FCU and large aftermarket, customization options for this gun are vast.
Ergonomics
For how thin the gun is, it is comfortable and controllable.
Overall
Hands-On Reviews & Related Post
Sig Sauer P365XL Optic Ready Variations & Comparables
final verdict
The Sig P365XL strikes that perfect balance between concealability and shootability without sacrificing too much capacity. When equipped with a micro red dot, the full potential of the P365XL becomes apparent, and the gun can achieve stellar accuracy given its size. The ergonomics are great, and the controls are intuitive. The only real downside is that the triggers seem to be hit-or-miss, with some having a crisper break while others are grittier and mushier.
Community reviews
There are no reviews for this product yet.
Add your own rating and help other Pew Pew users pick the right guns