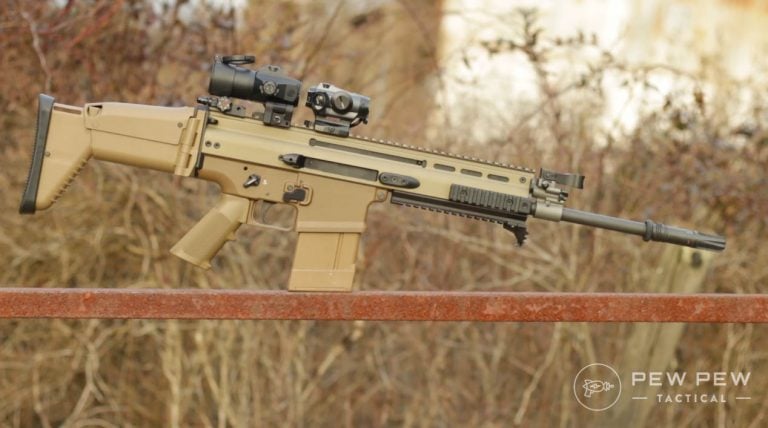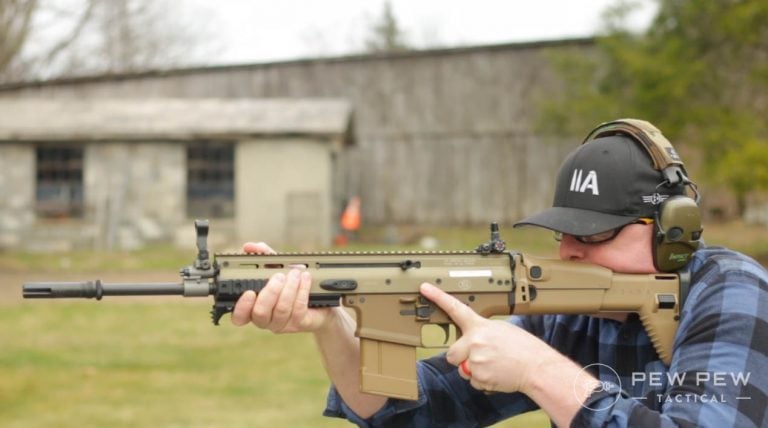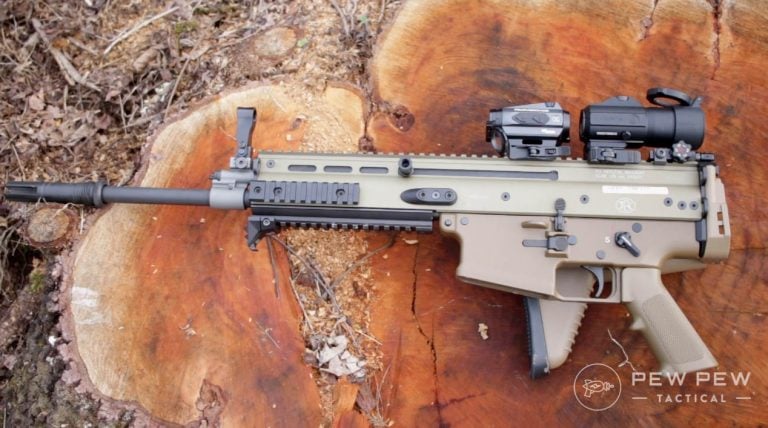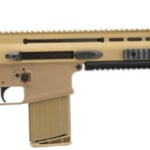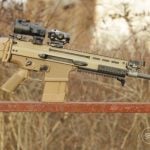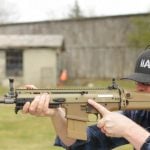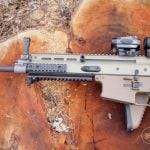 Super reliable

Fun to shoot

Folding stock
Ergos are a bit chunky

Pricey

Kills cheap optics
Editor's Note:
Yes, it looks like an Ugg boot…now with that out of the way, the FN SCAR 17S is a nifty rifle that will make all your range mates jealous. Though it feels clunky, and there's not a ton of aftermarket here, it brings a smooth, reliable shooting experience. Plus, it's just fun. The folding stock makes it easy to tote to and from the range. It also has rails for optics but beware it will destroy cheap optics. Only the finest of glass here.
The FN SCAR 17S is chambered in .308 and offers a reliable rifle with a folding stock. It features a 16.25-inch barrel with 1:12 RH twist and a magazine capacity of 10 or 20 rounds, depending on your state. It's a clunky 8 pounds, but shoots well and performs reliably.
Read full review
FN SCAR 17S For Sale - Compare Prices
Palmetto State Armory
Save $200
FN SCAR 17S Specs
Caliber
7.62x51 NATO - 308 Win
FN SCAR 17S Features

Ambidextrous controls

Quad Rails

16.25-inch barrel
By The Numbers - FN SCAR 17S
Accuracy
It drives nails
Reliability
There's a reason this is a hit among the SOCOM crowd...it's that good.
Customization
Not a lot to offer here
Ergonomics
It's chunky, but if you can get over that, you'll be fine
Overall
Hands-On Reviews & Related Post
FN SCAR 17S Variations & Comparables
4.5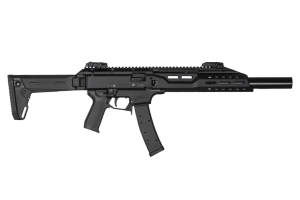 VIEW DETAILS
CZ's Scorpion EVO 3 S1 is an awesome rifle.  It's well made, easy to control, and has looks to die for. The market for this rifle is growing rapidly with a lot of companies introducing more and more custom parts for the Scorpion. Not to mention, it dominates in the accuracy department! It has a nice, long, sight radius, with excellent stock iron sights — this makes shooting accurately easy.
Read More
final verdict
"Without putting too fine of a point on it, it is unlike any other rifle I've ever worked with. I love it and you will too…if you can get past that lofty price point." — Johnny B.
Community reviews
There are no reviews for this product yet.
Add your own rating and help other Pew Pew users pick the right guns