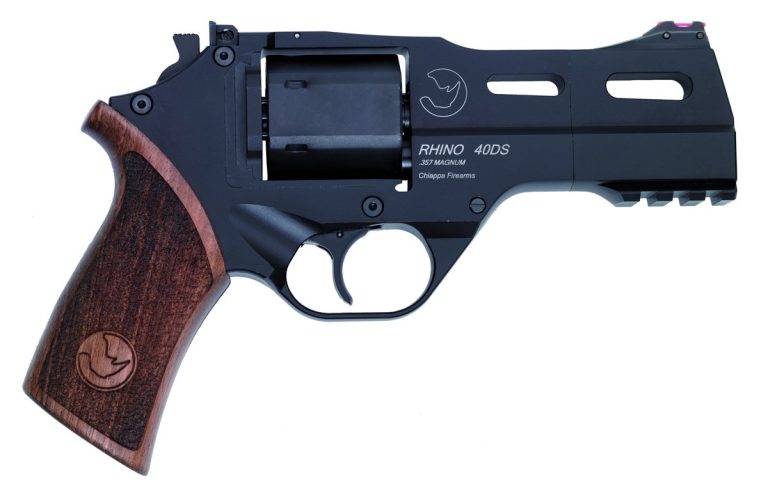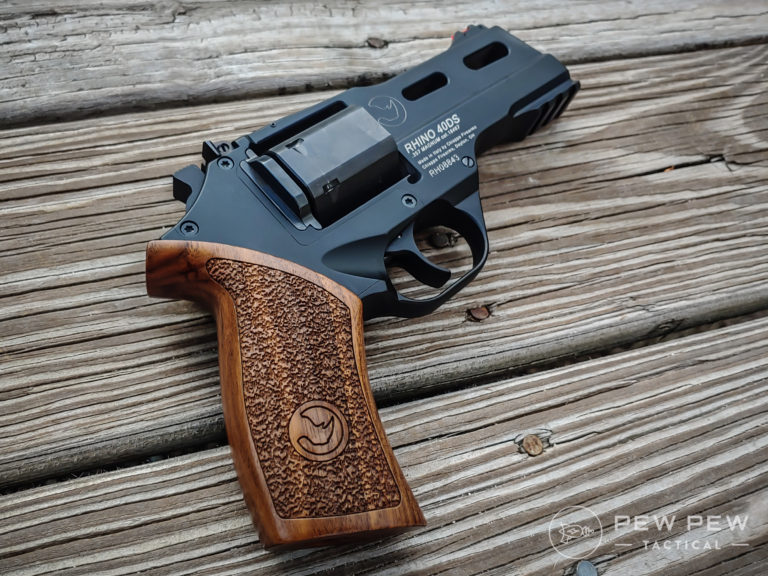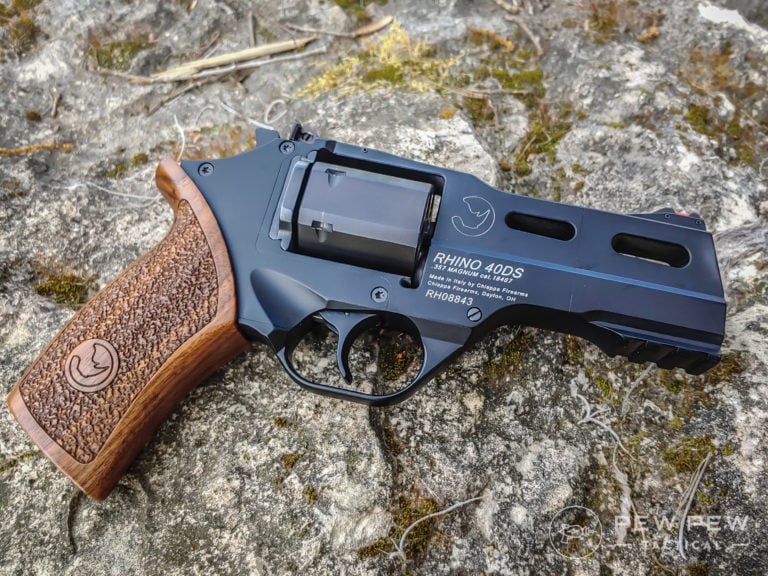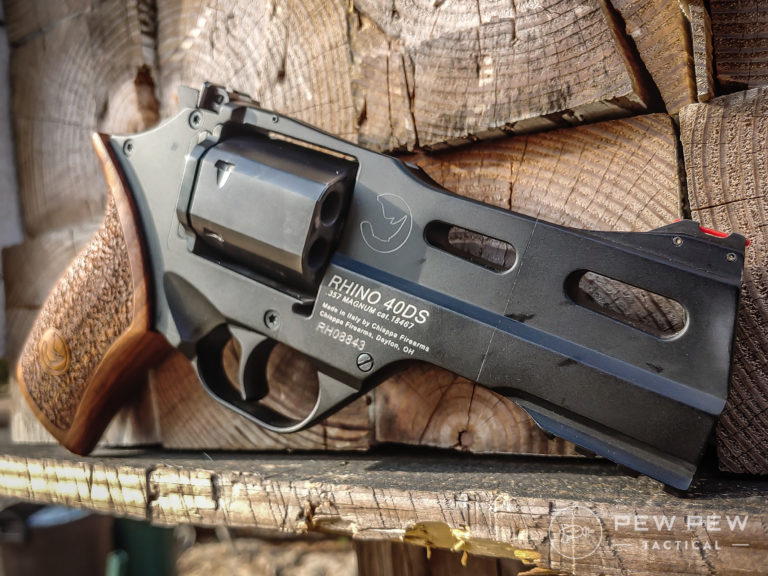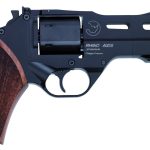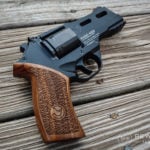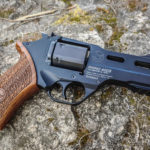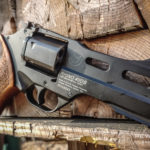 4
Low bore axis

Tame recoil
Price

Sight height over bore

Complex internals
Editor's Note:
The Chiappa Rhino uses a unique design that aligns the barrel with the bottom cylinder chamber rather than the top one. This results in a low bore axis that makes the gun incredibly comfortable to shoot as far as revolvers go.
Read full review
Chiappa Rhino 40DS For Sale - Compare Prices
Chiappa Rhino 40DS Features

Barrel aligned with bottom chamber

Hexagonal cylinder

DA/SA trigger

Adjustable rear sight and fiber optic front sight
By The Numbers - Chiappa Rhino 40DS
Accuracy
The gun is plenty accurate, and you can reach out and touch a target.
Reliability
It's certainly not ammo or primer picky, and it goes bang when you pull the trigger. The cylinder always opens, the hammer still cocks, and it all just works.
Customization
There isn't much you can do, you can change the grips, add a light maybe, and that is about it. It gets two because of that rail and how rare a rail is on revolvers.
Ergonomics
The gun is plenty ergonomic. The controls are well thought out, and you can tell the design is from a shooter for shooters.
Overall
Hands-On Reviews & Related Post
Chiappa Rhino 40DS Variations & Comparables
final verdict
"The Rhino is a good gun. It's more than just a low barrel profile. The gun features excellent controls and ergonomics, a decent trigger, and several innovations that leave most revolvers in the dust. The Rhino isn't perfect, but I'll be damned if it isn't my current favorite revolver." – Travis Pike
Community reviews
There are no reviews for this product yet.
Add your own rating and help other Pew Pew users pick the right guns