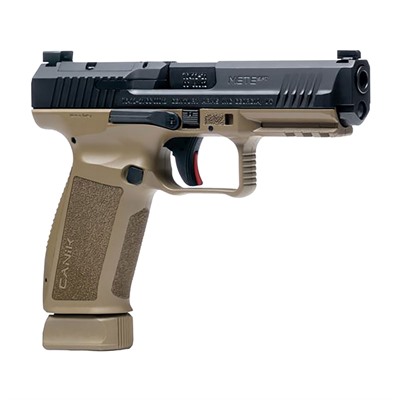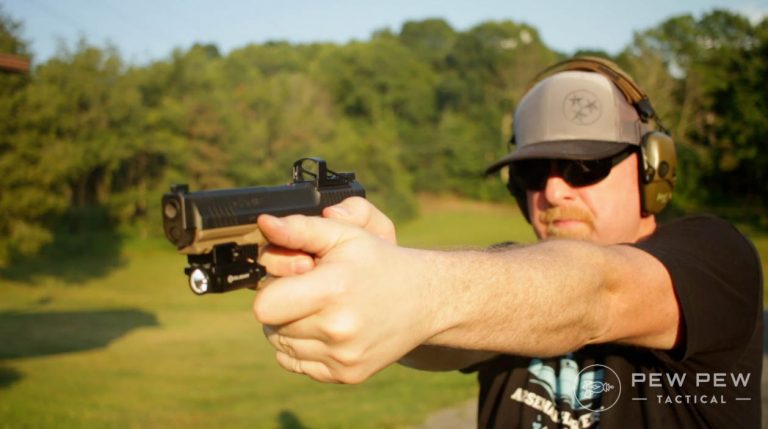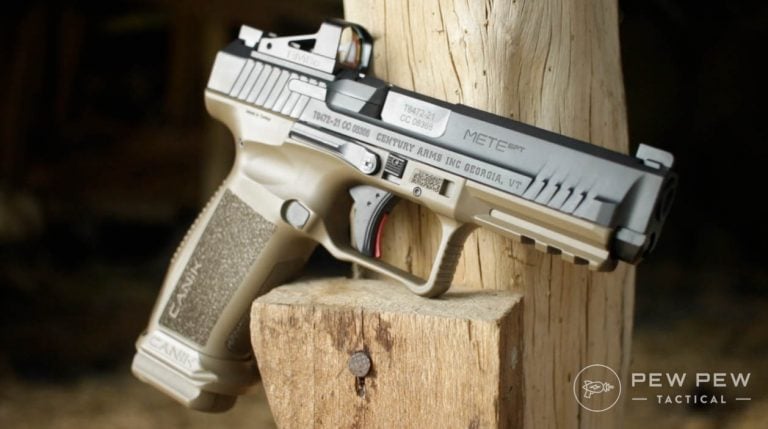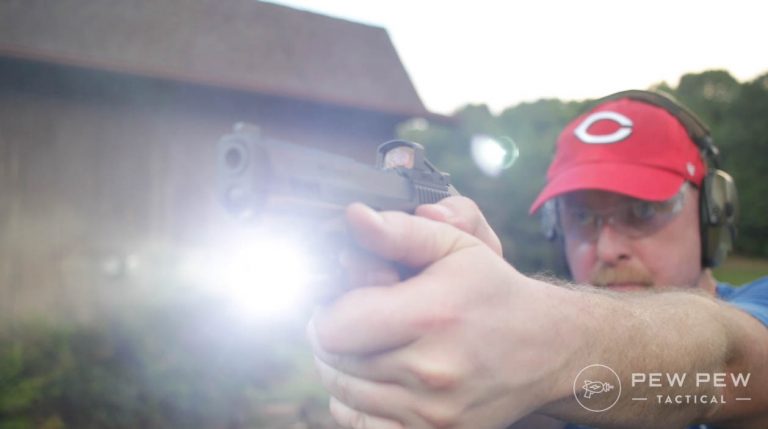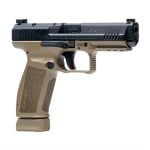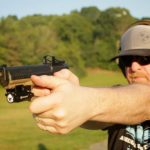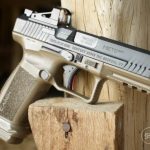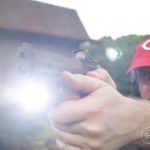 5
Accessory rail

Smooth shooting

Feels great in the hand
Not made in USA

Sometimes doesn't lock to rear on last round
Editor's Note:
"The METE SFT by Canik offers another striker-fired, polymer 9mm pistol in an already crowded market. But priced just over $500 and with a bunch of extras, I think it offers a nice choice for those that want to carry without spending a ton of money. The SFT would make a decent addition to any concealed carry setup." – Johnny B.
Read full review
Product Description
The Canik METE SFT is a concealed carry sized 9mm, striker-fired pistol. It features an accessory rail for mounting lights and lasers and upgraded grips.
Canik METE SFT For Sale - Compare Prices
Palmetto State Armory
Save $237
Canik METE SFT Specs
Barrel Length
4.5in / 4.4in
Magazine Capacity
18+1-Round, 20+1-Round
Magazine Included
1 x 18-Round, 1 x 20-Round
Overall Length
7.6in / 7.5in
Canik METE SFT Features

Accessory Rail

Concealed carry size

Great trigger
By The Numbers - Canik METE SFT
Accuracy
You'll put shots where you want them consistently.
Reliability
With any new gun to market, we want to hear reports from lots of testers as end-users. But for our two models…awesome reliability.
Customization
Lots you can do to this one. Have fun.
Ergonomics
At the end of the day, you're still gripping a chunk of plastic. But the controls are well thought out, and the new grip is doggone good.
Overall
Hands-On Reviews & Related Post
Canik METE SFT Variations & Comparables
final verdict
The Canik METE SFT offers up a huge value paired with good components all in a package. This gun would make a great addition to any concealed carry setup. It's not made in the USA, so if that's something you're into, you might want to look elsewhere. But other than that, it's a good option for CCW.
Community reviews
There are no reviews for this product yet.
Add your own rating and help other Pew Pew users pick the right guns