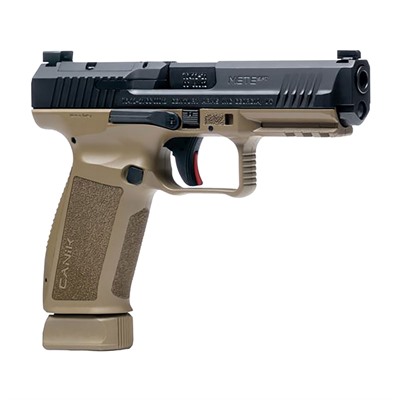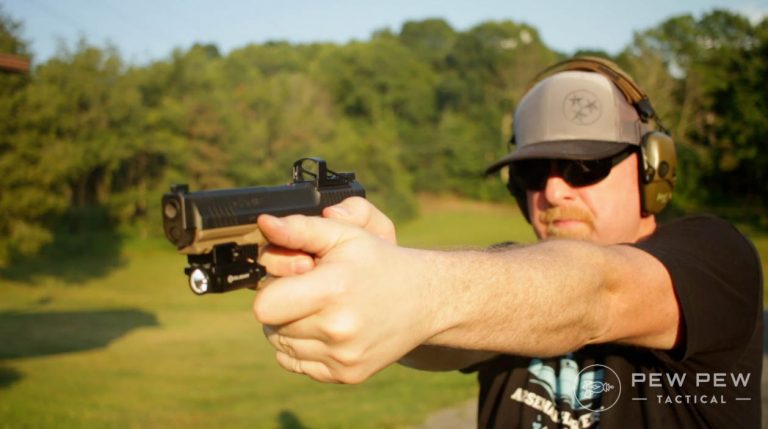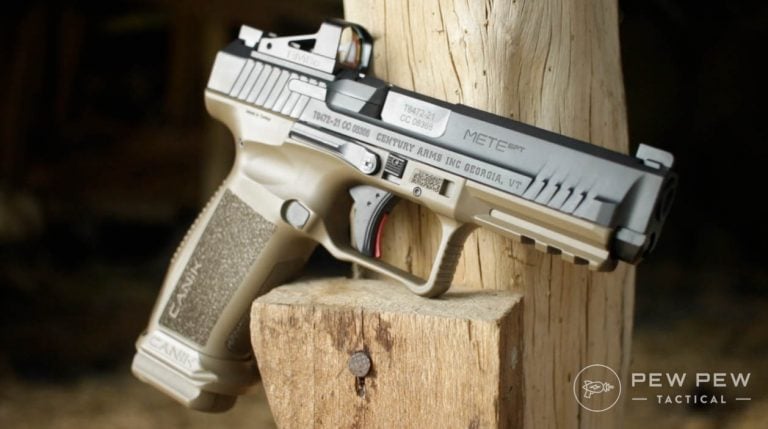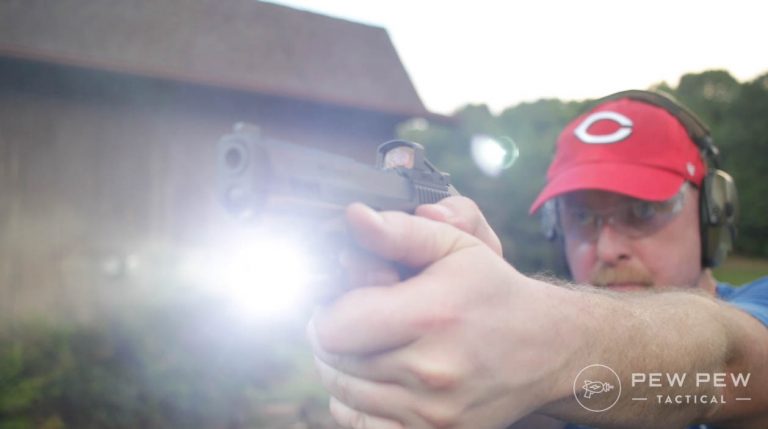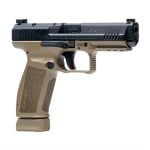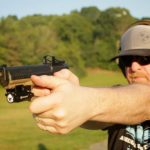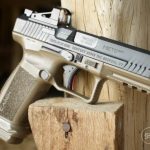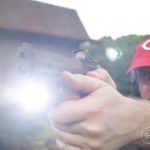 5
(1 rating)
Accessory rail

Smooth shooting

Feels great in the hand
Not made in USA

Sometimes doesn't lock to rear on last round
Editor's Note:
The METE SFT by Canik offers another striker-fired, polymer 9mm pistol into an already crowded market. But priced just over $500 and with a bunch of extras, I think it offers a nice choice for those that want to carry without spending a ton of money. The SFT would make a decent addition to any concealed carry setup.
Read full review
Product Details
Magazine Capacity
18+1-Round, 20+1-Round
Magazine Included
1 x 18-Round, 1 x 20-Round
Product Features

Accessory Rail

Concealed carry size

Great trigger
Product Description
The Canik METE SFT is a concealed carry sized 9mm, striker-fired pistol. It features an accessory rail for mounting lights and lasers and upgraded grips.
Canik METE SFT For Sale - Compare Prices
By The Numbers
Accuracy
You'll put shots where you want them consistently.
Reliability
With any new gun to market, we want to hear reports from lots of testers as end-users. But for our two models…awesome reliability.
Customization
Lots you can do to this one. Have fun.
Ergonomics
At the end of the day, you're still gripping a chunk of plastic. But the controls are well thought out, and the new grip is doggone good.
Overall
Hands-On Reviews & Related Post
Canik METE SFT Variations & Comparables
final verdict
The Canik METE SFT offers up a huge value paired with good components. A snazzy-looking pistol, it would make a great addition to a concealed carry setup. Other than it not being made in the USA, we couldn't ask for more.
Community reviews
There are no reviews for this product yet.
Add your own rating and help other Pew Pew users pick the right guns