Best Gun YouTube Channels
Presented in no set order, these are the YouTube Channels that we watch ourselves!
Many of us know of Lucky Gunner as an excellent Internet retailer for ammo, with a wide selection and fast shipping. How many of you have clicked over to the Lucky Gunner Lounge and YouTube channel, though?
Chris Baker and his crew cover a wide variety of educational topics from gun-handling techniques to reviews of different types of equipment to strategies you can use to improve your shooting. You can also find technical information about ammo on the Lucky Gunner channel (of course) and more. And it's refreshing that they're relatively unbiased on product selection and practical on technique points. Lucky Gunner is definitely a channel for the everyday gun owner.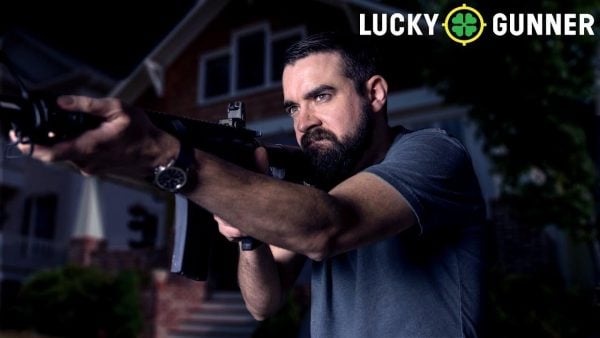 From a learning perspective, it's also great to be able to click over to the Lounge, where they host text versions of the videos. The production quality is high so it's easy to hear and understand the audio, but it's still nice to be able to check out an official transcript if you want to refresh your memory or find a product name or other detail.
Lucky Gunner doesn't have the most prolific channel on YouTube, but their content is high quality and entertaining. While it might be fun to see more ballistic gel tests, it's probably more useful in the long run to learn about how hard work can make you a better shooter or why you should own a shot timer. I've also been enjoying the Start Shooting Better series because it shows drills that are accessible to every level of shooter and explains not just how the drill should be shot, but what skills are being tested in each one and therefore, why that drill is important.
Top Video

Why is it worth subscribing? You won't be overwhelmed with a long, new video every day and what you do get will be interesting and on point. No rambling here, just good information to make you a better, more knowledgeable shooter.
Modern guns are pretty much all I know, but there's a whole history of firearms before the 21st century when I started shooting. If you like to geek out about older guns or just want to learn more about them, YouTube is a great resource because instead of just reading or looking at photos, you can get a more three-dimensional view by video and watch them actually being fired.
The best YouTube channel for this kind of content? Forgotten Weapons!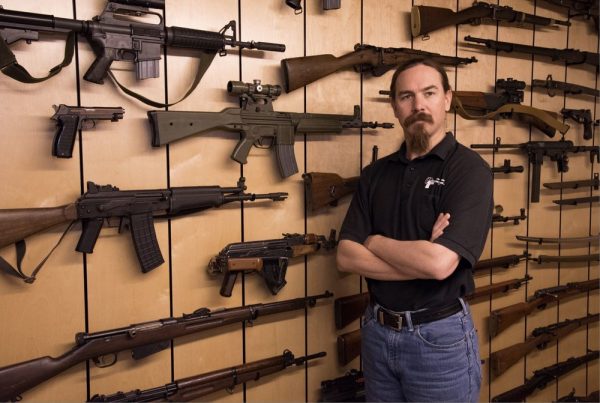 Forgotten Weapons is all about the weird and the strange, which tends also to be the old. It's a literal visual encyclopedia of the guns you've never heard of, complete with playlists so that you can immerse yourself in particular types of oddities. Ian McCollum, who is the man behind the channel, also maintains a website where you can find all of the videos along with some text details in case you didn't catch them in the audio. While you can just catch the newest videos or click around randomly, the playlists and website make it so that you can also do some easy research if you have a particular area of interest.
Top Video
Ian clearly knows a lot about unusual weaponry and it shows in his videos, but he also hasn't lost the joy of getting to play with cool guns. The videos on Forgotten Weapons will tell you a lot about each firearm, in more detail than you might have thought possible while remaining engaging enough for you to want more. And when Ian does get a chance to actually shoot the guns he talks about, it's not just a magazine dump for the glory of social media. Instead, it's an extension of his narrative history videos that happens to also show you the gun in action.
Even if you aren't a historical gun nerd, you'll enjoy watching Forgotten Weapons. And if you are one, and run out of things to watch (which will be tough – Ian is prolific!) or are trying to find out about a gun that's even more obscure, try checking out C&Rsenal.
Not only is Hickok45 one of the most popular YouTubers in the firearms industry, he arguably has one of the coolest jobs around – shooting a lot of guns.
If you can think up a gun, chances are that Hickock45 has a video of himself giving it a full review, followed by him blasting watermelons, steel targets, and plastic bottles with it.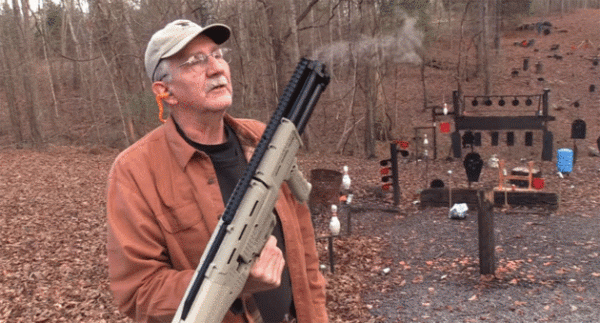 The best part about this YouTube channel is that you're not just watching some guy shoot guns for an extended period of time – Greg (Hickock45) really knows his stuff. Every video is filled with valuable information like shooting tips, in-depth reviews of the guns featured in each episode, and a number of other tidbits along the way. And unlike some of the other gun reviewers out there, Hickock45 has a knack for storytelling, making his videos far from boring.
Plus, he has built himself a nice shooting range that will make almost anyone green with envy.
Favorite Video
Miculek.com is the name of Jerry Miculek's YouTube channel. For those of you who follow competitive shooting, you already know that Jerry is one of the best shooters in the world – hands down. And if you want to see some really impressive stuff, spend some time looking through his video collection.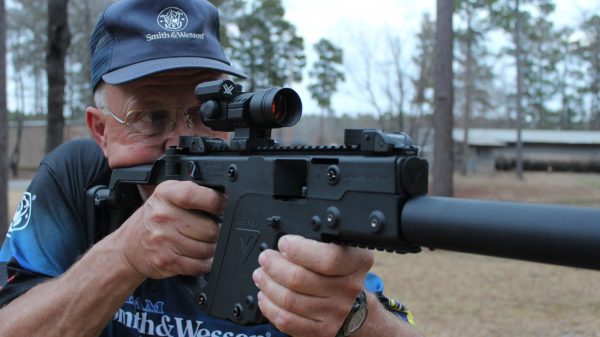 The thing I like most about Jerry's YouTube channel is that it's got the perfect balance between entertainment and education. Nearly every video involves Jerry pulling off an impossible shot that you'd only expect Jerry to make, but he also gives a lot of shooting tips to help you improve your precision and aim.
Favorite Video
Truthfully speaking, calling Jerry a crack shot doesn't even do him justice. This is the person who was able to pull off a 200-yard shot with his .380 M&P Bodyguard and make it look easy.
One of my favorite new and growing YouTube channels, follow Chad of Greenlight Shooting as he dives deeper into the world of guns. He is still finding his specialty, but so far there have been great reviews of affordable gear, top guns lists, range visits, and even reloading. Check his channel out and let him know Pew Pew Tactical sent you there!
Top Video
Don't have 45 minutes…or even 10 minutes for a review on guns and gear? Johnny at 180 Second Ideas has got you covered with the quickest and wittiest reviews under 3 minutes. I love getting everything I need to know about a new gun or piece of gear in just a few minutes.
I have great hopes for his channel if he keeps posting like he has. He's a good guy, and we hope he gets all the success he deserves! If you stop by 180 Second ideas, make sure you let him know we sent you.
Top Video
That about does it for most of our favorite videos, we'll be adding more from our other writers soon!
A fairly new channel that has been exploding in popularity! We've been watching for a couple of months now and really dig the content.
An AK builder professionally and an AK nerd habitually, Brandon Herrera is an AK guru with fabulous hair.
Don't let the good looks fool you though, the man and his team have some mad machining and engineering skills too!
Favorite Video
By far the coolest working project right now is the 1,000 yard AK chambered in .224 Valk!
He is also working on an AK in 50 BMG and we highly recommend taking a look at those videos too!
This will take you into the weeds when it comes to the complexity and precision of handloading ammunition, but it's well worth it!
If you're looking to handload, want to get better at it, or just want an education on ballistics and the finer points of accuracy – Johnny has you covered.
We know from our own outtakes how sideways things can go when you're filming a video and we love that Johnny doesn't try to hide that from the viewer! He'll show you not only how to do things the right way, but also how to do things the very wrong way.
Favorite Video
During Johnny's .308 project, he did an oops and got a live case stuck in the chamber of his AR-10 barrel. The story of how and what he did to get it out is funny in a "we feel this in our soul" kind of way.
Check out this video to see how he finally freed the round from the barrel and how it shoots after the abuse it had to go through!
Often described as "The Bob Ross of Guns" Paul brings a wealth of information and testing to the table for a huge range of topics, but mostly focusing on how ammo and the firearms that shoot them do against "Meat targets".
The Paul Harrell "Meat Target" is (normally, depending on what the store had that day) a layer of clothing, a leather jacket, pork chops, pork ribs, a bag of oranges, followed by more pork ribs and pork chops on the back.
These simulate clothing, skin, pectoral muscles, rigs, and lung tissue. And do a fairly good job of it too!
Seeing exactly how your defensive ammo might work against a soft target is a critical point of information that is normally missing, thanks to Paul Harrell – that is changing!
Favorite Video
A great video, although it doesn't have a meat target, is his look at how a car acts as cover during a gunfight – spoiler alert, the car isn't as helpful as you might think!
A one-stop-shop for firearm industry news, gun control laws and information, giveaways, and cool firearm stuff – Gun Collective has a little bit of everything all in one channel!
If you're worried about what a new law might mean or what new regulation is coming your way – a sub to this channel will go a long way in keeping you informed.
They also do some cool testing and reviews, such as comparing this Ruger stock to an MDT chassis! As a huge fan of MDT, I dig it.
Mr. Guns n' Gear answers the question "How many reviews can you fit into one YouTube channel". The answer: All of them!
Tons of information, mountains of reviews, and all of it great content that can help you know what you're looking at before buying – this is a great video resource for anyone looking to get into firearms.
Favorite Video
An older review, but it checks out – BCM is a popular brand and a RECCE rifle is a popular build type – check out just how well it really runs!
"Flannel Daddy" to his devoted fans, Garand Thumb is a great example of someone who lives what they teach.
Coming from a background of being a Marine Officer, Garand Thumb walks the walk and does it with style. His training and teaching tips are just pulled off a cereal box, he is offering you this information because he believes in it and lives it.
Favorite Video
Not only does he have some great reviews, he also goes into the theory behind a lot of things that most people just gloss over – such as with this video detailing not only what goes into his Battle Belt, but also why and how each of these items made the cut.
Not as action-packed as some of his reviews, but a real taste of what he can teach!
Of course, we're on our list! I mean, we're awesome! We're Pew Pew Tactical!
We're a group of gun nerds and we're proud of it! Our YouTube channel really lets us show off not only our love for all things that go bang, but also our weird side.
We're bringing you reviews and other awesome content every week! Don't forget to smash that subscribe button for us.
Favorite Video
I'm biased since this was my favorite rifle we reviewed so far, but the KS-47 from PSA is just too cool to ignore. Take a look at our complete hands-on review of it!
Which one of these channels is your favorite? Got another one we should check out? Let us know in the comments below!