You've spent a ton of cash on a rifle, another ton on an optic, and half a ton on aftermarket accessories — not to mention the time and effort you spent achieving a spot-on zero.
Do you want to trust that investment to a cheap, flimsy, second-rate gun case?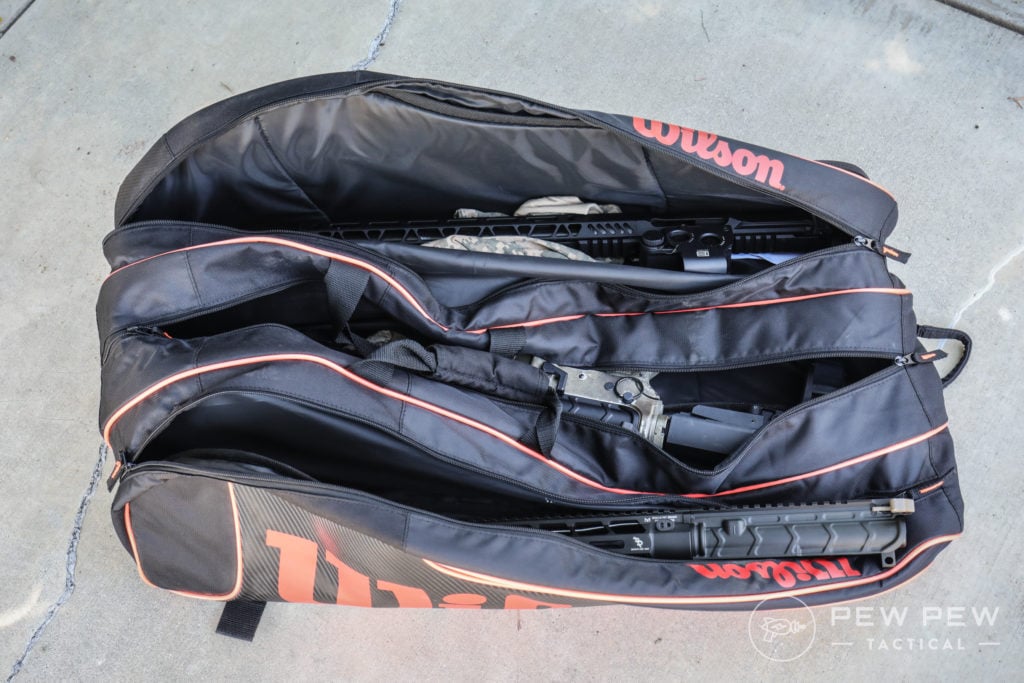 Of course not.
Whether hauling your gear to and from the range or shipping it across the country for your dream hunt, gun owners know how important it is to properly protect their firearms.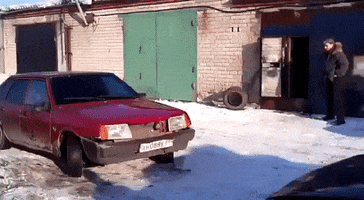 When it comes to gun cases, Pelican goes hard. These guys set the bar for hard shell rifle cases, and that bar is incredibly high — especially with the Protector Series.
However, knowing which size you need can be tricky when all you have to look at are the manufacturer's photos and a brief product description.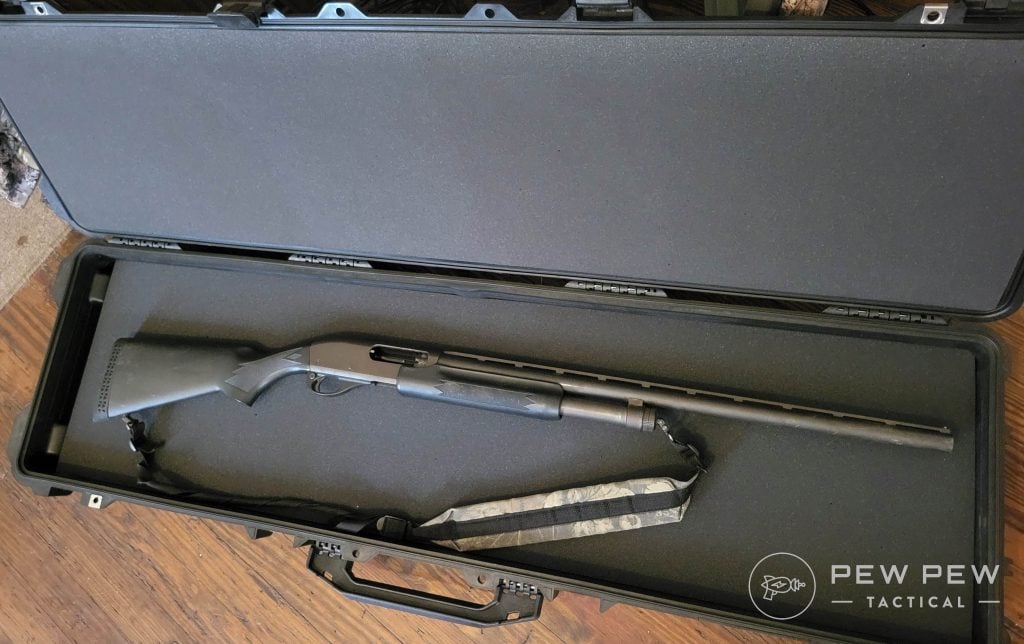 Here at PPT, we are practical, real-world shooters, and we like to provide practical, real-world advice. We went beyond the stock photos to better expand on exactly what will fit inside Pelican's Protector Series Cases.
So, keep reading to learn if the Pelican Protector Series is right for you…
Summary of Our Top Picks

Table of Contents
Loading...
Why You Need a Protector Series Gun Case
Pelican's Protector Series gun cases feature an automatic purge valve that balances interior air pressure.
They also come with a watertight silicone O-ring lid. The construction is perfect for the pressure changes your firearm and optic will have to endure during air travel.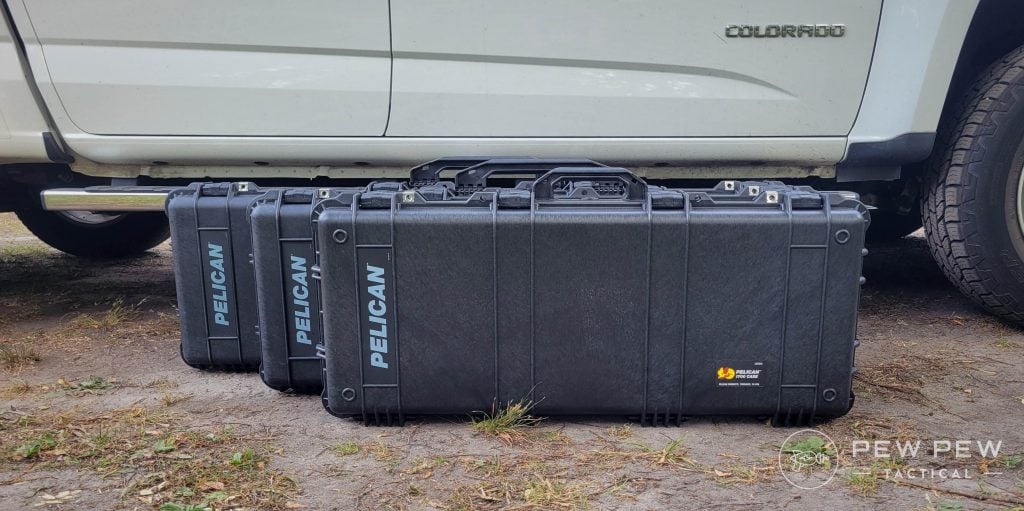 Pelican Protector cases are seriously rugged and engineered to protect your long gun, even in some of the planet's harshest environments.
They all have an IP67 waterproof rating, which means they can be submerged in water a meter deep for up to half an hour without any moisture leaking inside.
These features will also come in handy if your firearm is the victim of a literal boating accident, not just the hyperbolic type.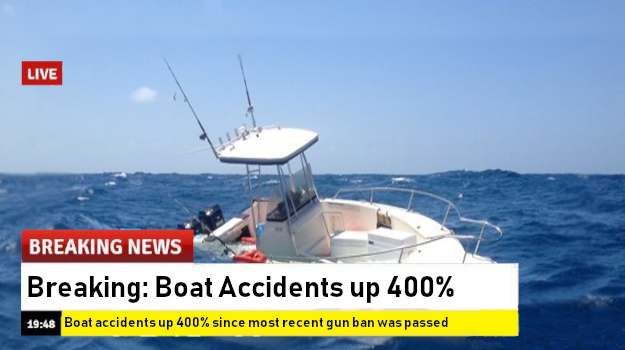 The cases are also certified with STANAG 4280 and DEF-STAN 81-41 standards.
These are military standards embraced by NATO and generally mean the products have been run through a battery of abusive tests — including vibration, a high-impact drop, and extreme temperatures (up to 131 degrees Fahrenheit for 48 hours and as low as -4 degrees Fahrenheit for 16 hours).
How sturdy are these cases?
Let's just say I ran over one with my Chevy Colorado.
What can I say? For the sake of science, I'm willing to do the cool, dangerous, potentially destructive stuff, so you don't have to.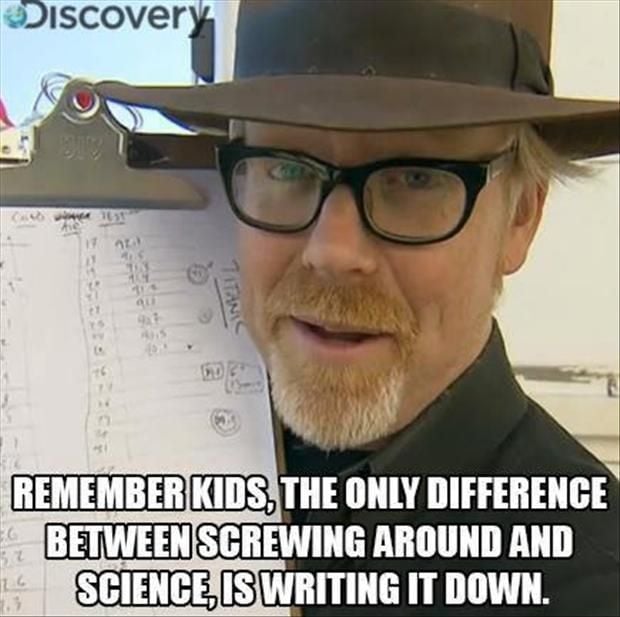 It barely buckled but definitely didn't break.
These are exceptionally sturdy cases, and that durability comes with some weight. Lugging these things around, especially when they are packed full of gear, might leave you yearning for a chiropractor.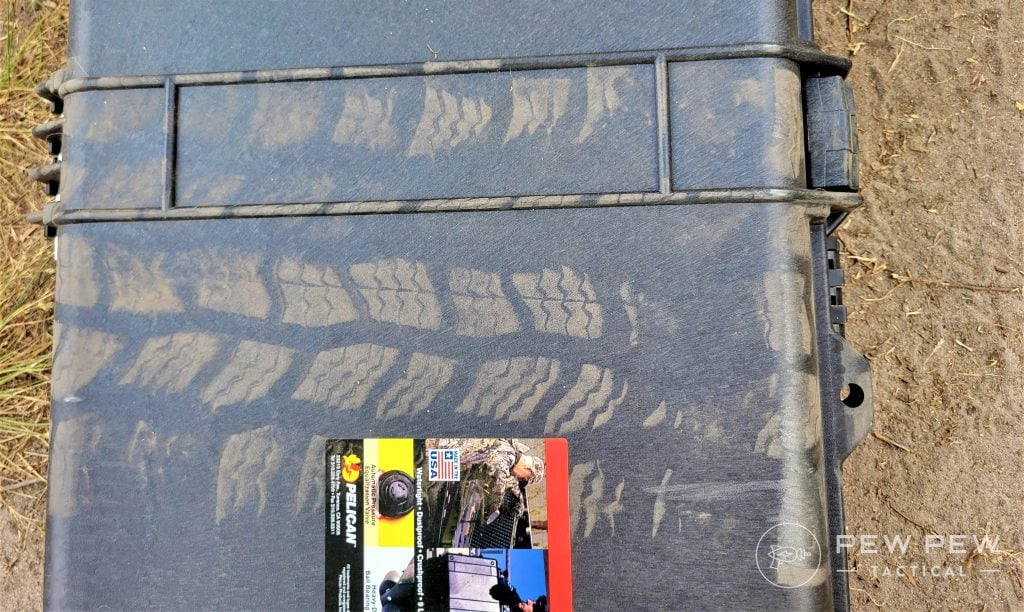 Fortunately, Pelican is interested in spinal health.
To save your back, they added wheels and a pull handle so you can drag the cases behind you.
Are Pelican Cases Worth the Money?
If Pelican gun cases have a drawback, it would be the price. Pelican performance doesn't come cheap.
Cheap cases are cheap for a reason. Watertight construction, pressure-equalization features, and impact-resistant engineering cost money.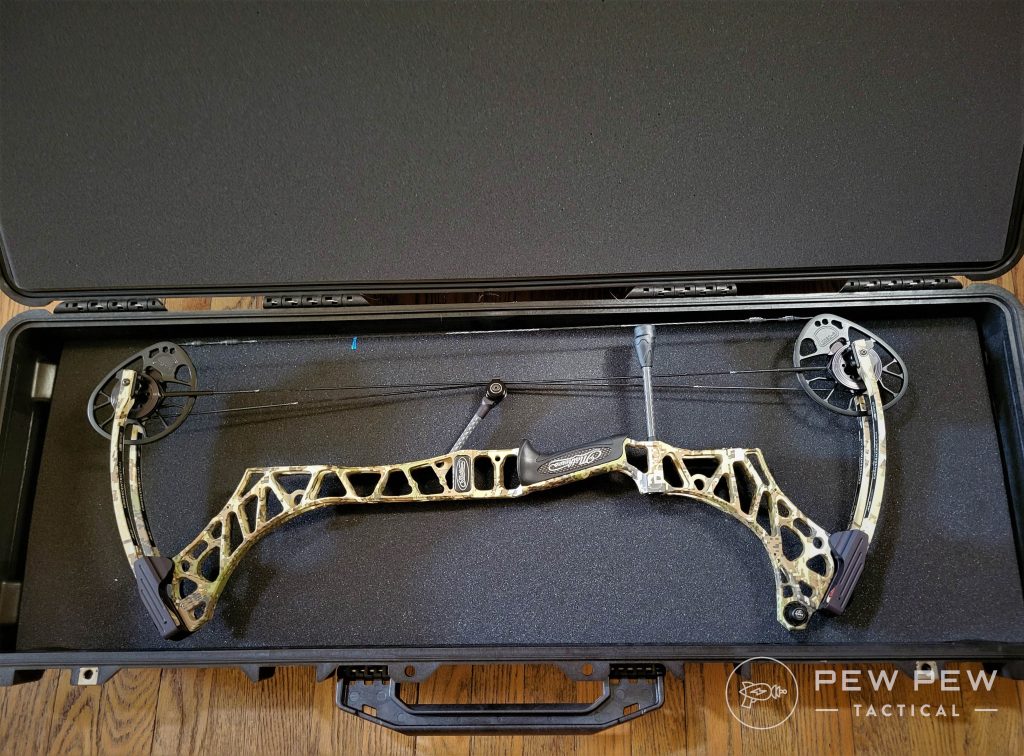 Pinching pennies when it comes to transporting your favorite firearm could end up costing you way more than you save. Trusting expensive gear to a subpar case just because you were feeling miserly isn't the best choice.
I like to save a buck as much as the next gal, but I'm willing to spring for gear that will protect and preserve the other equipment I've already spent a butt-ton of money on.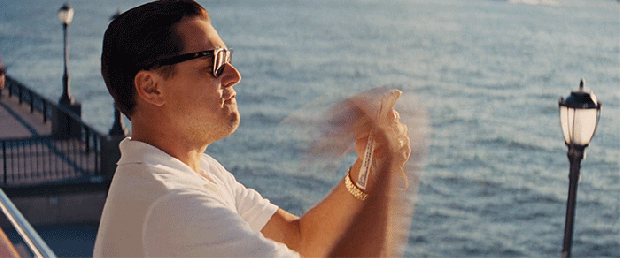 Plus, Pelican's Protector cases are designed to last a lifetime, if not longer. That means you'll only need to slap that money down once.
"Buy once, cry once" is a great motto to live by. Get all of those tears out in one fell swoop.
Pelican 1700 vs. 1720 vs. 1750: Which One Is Best?
Sometimes dimensions aren't enough to get a good gauge on what will fit inside a case, so this is where we break it down for you.
Pelican 1700 Protector Long Case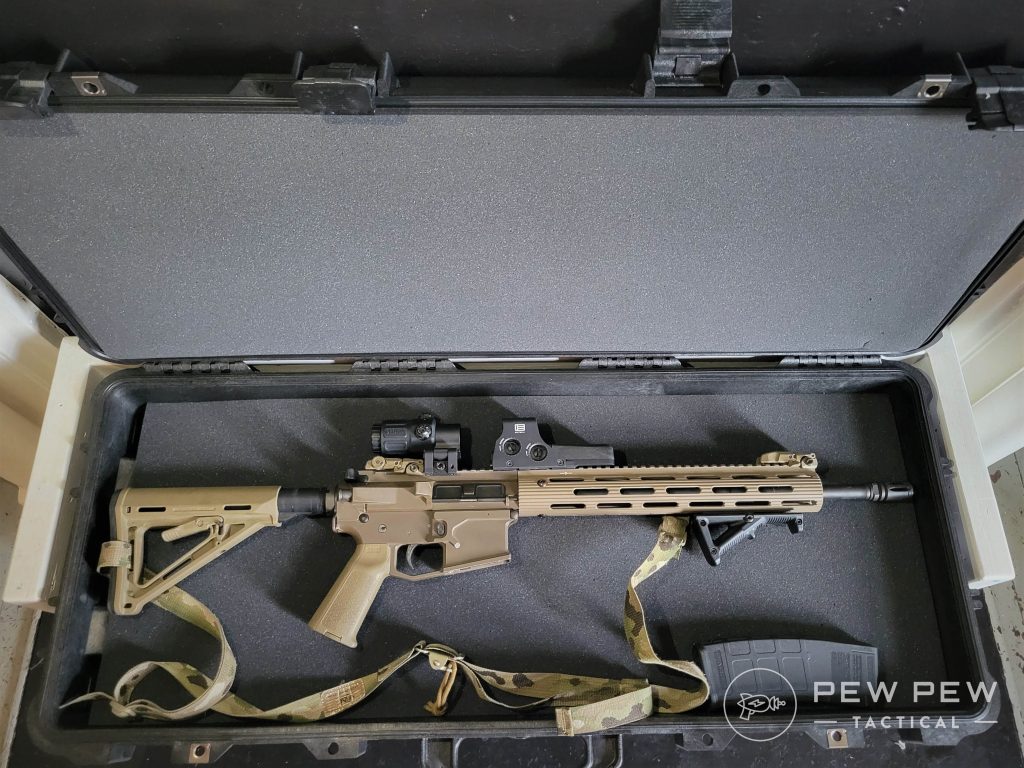 Specs
Interior dimensions: 35.8 × 13.5 × 5.3″
Exterior dimensions: 38.1 × 16.0 × 6.1″
Weight with foam: 16.98 lbs
Buoyancy: 136.91 lbs
What fits inside: 70 cans of beer (official science designation)
If you're looking for a case for your modern sporting rifle, the Pelican 1700 easily accommodates an SBR or AR pistol and any mounted optics.
It's designed for long guns measuring less than 31.75 inches, but there's plenty of room left for necessities like spare mags, ear and eye pro.
Best for SBR & AR Pistols
289
at Pelican
Prices accurate at time of writing
Prices accurate at time of writing
While you could fit an AR-15 with a 16-inch barrel inside the 1700, it would be a tight squeeze. Even with a collapsible stock, there won't be much foam for protection at the front of the muzzle or rear of the stock.
If handguns are more your speed, you can fit four to five pistols (depending on size) stacked vertically.
Pelican 1720 Protector Long Case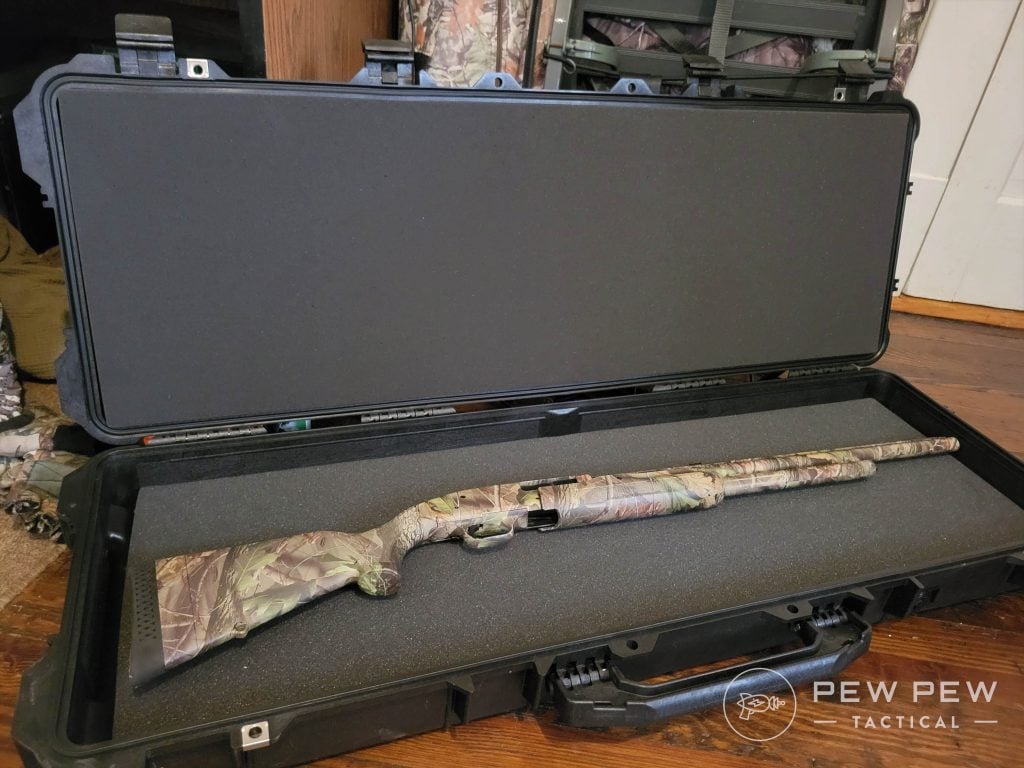 Specs
Interior dimensions: 42.0 × 13.5 × 5.3″
Exterior dimensions: 44.4 × 16.0 × 6.1″
Weight with foam: 18.96 lbs
Buoyancy: 160.94 lbs
What fits inside: 80 cans of beer
The Pelican 1720 is designed to fit medium size rifles under 42 inches long.
We were able to fit a Mossberg 505 Youth 20-gauge with a 20-inch barrel. Two antique Winchester 94s also fit perfectly.
Best for Medium Sized Rifles
309
at Pelican
Prices accurate at time of writing
Prices accurate at time of writing
The 1720 also fits a compact compound bow with a 6-inch or smaller brace height, although it's a fairly tight squeeze.
Pelican 1750 Protector Long Case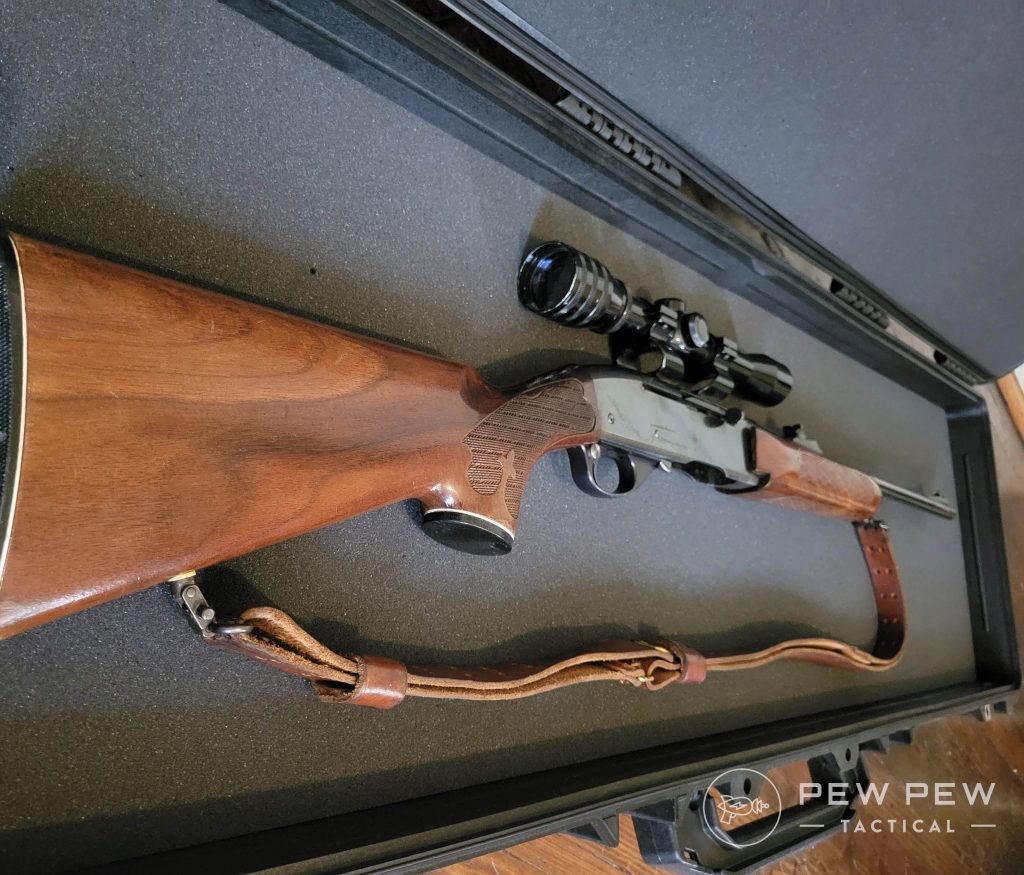 Specs
Interior dimensions: 50.5 × 13.5 × 5.3″
Exterior dimensions: 53.0 × 16.0 × 6.1″
Weight with foam: 25.57 lbs
Buoyancy: 187.39 lbs
What fits inside: 100 cans of beer
The Pelican 1750 is the largest case in the Pelican Protector Series. It easily accommodates most firearms over 42 inches.
As a heads up, although this case is freakin' huge, you won't be stuffing a Barrett .50 cal inside.
Best for Large Guns
319
at Pelican
Prices accurate at time of writing
Prices accurate at time of writing
What could we fit inside?
Most standard-length hunting rifles and shotguns, including a Remington 870 with a 25-inch barrel.
How to Customize Your Pelican Case
Protecting your gear doesn't end with finding the right size Pelican case for your gun. You'll still need to ensure your firearm is properly cushioned and secure to prevent shifting around inside the case.
Thankfully, Pelican made the process super easy.
Pelican's classic Pick N' Pluck foam is made of specially perforated cubes. You can easily remove these cubes, allowing you to completely customize the shape of the interior foam to fit your gear.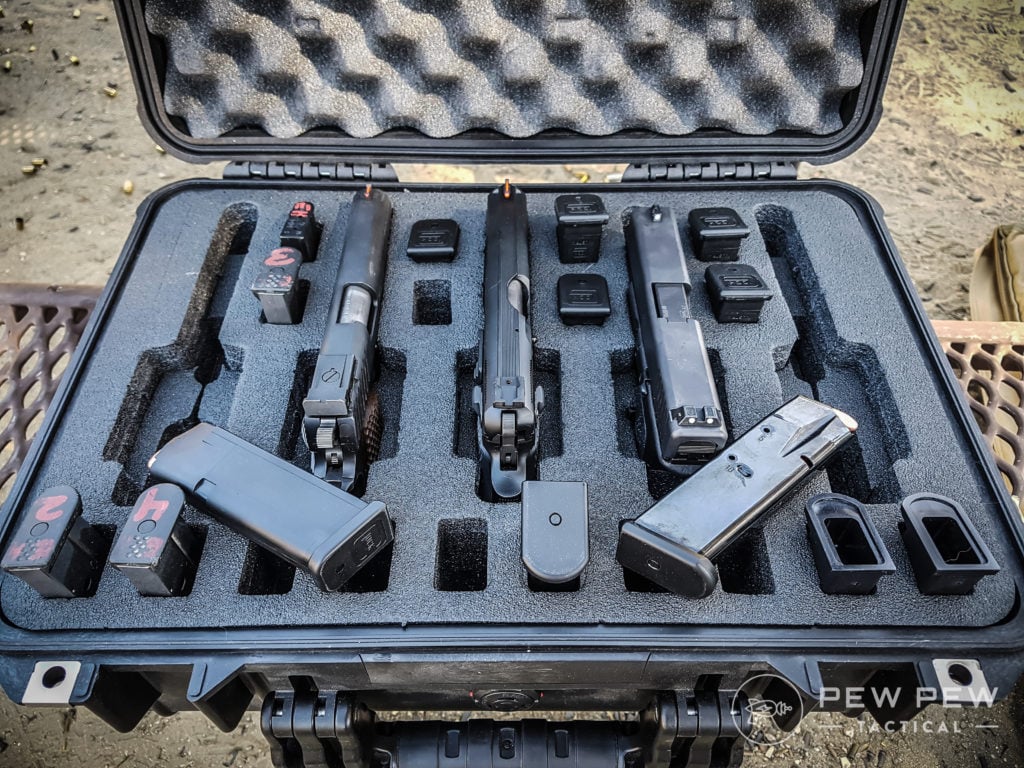 Simply trace the outline of your firearm with a sharpie or a handful of toothpicks, and then pull out the foam inside your outline until it fits your gear like a glove.
Check out our video on the prep and process here.
If you botch it up or need to customize the interior for a different rifle, you can always order replacement foam for a do-over.
105
at Amazon
Prices accurate at time of writing
Prices accurate at time of writing
Admittedly the Pick N' Pluck system can look a smidge raggedy, so if you'd prefer a smoother look, you can always order custom pre-cut foam.
Final Thoughts
Hopefully, our breakdown of what fits inside the cases in Pelican's Protector Series will take some of the guesswork out of which size to get.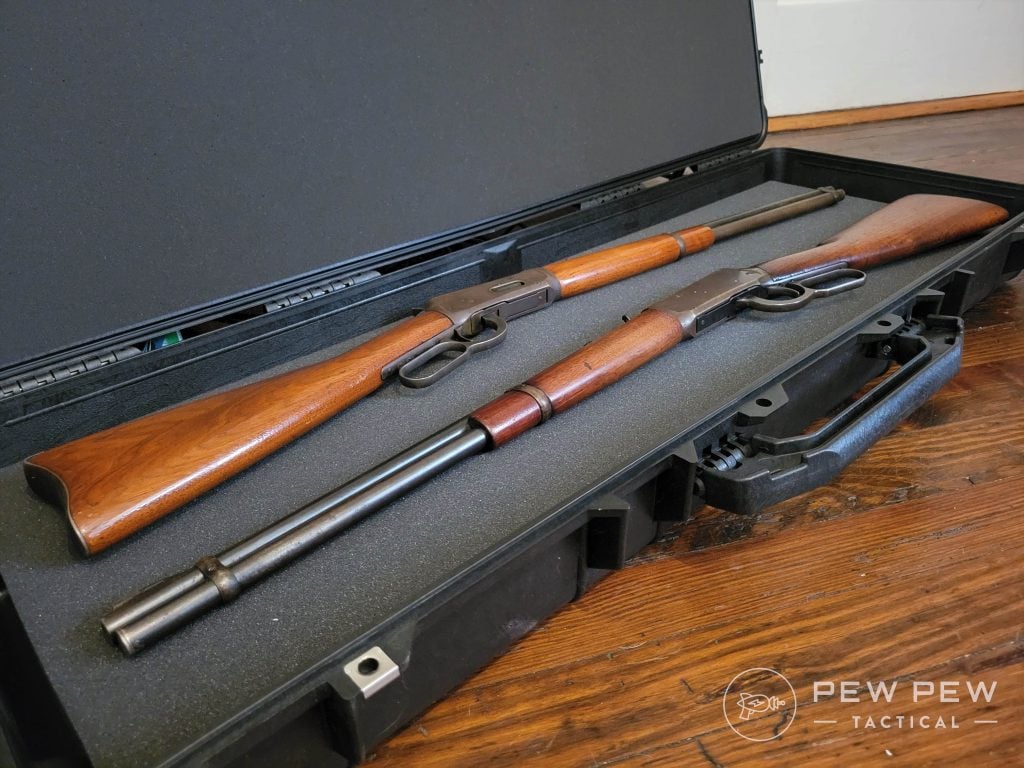 Can they feel a bit pricey? Yeah, but consider what you're putting in it and whether those are worth protecting. In our opinion, they are.
Not to mention, these cases can hold up against some serious handling.
What do you store in your Pelican cases? Tell us about it in the comments below. If you prefer a softer or more discrete case for transporting your firearms, check out our 18 Best Gun Cases for our top recommendations.