Precision rifle shooting is a relatively new discipline in competitive shooting, but it's quickly growing more and more popular with more and more forms of precision rifle competition seeming to pop up all the time.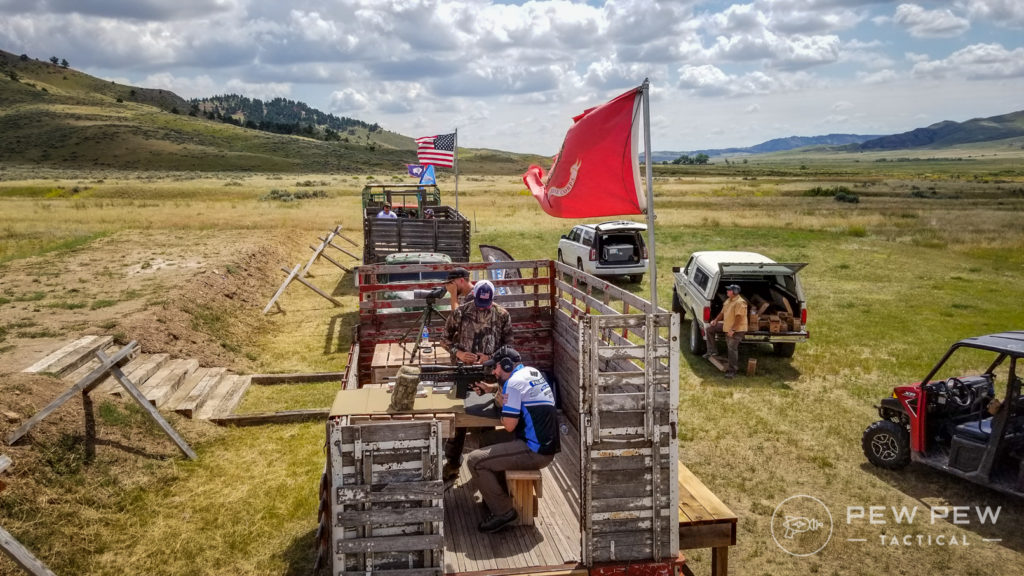 A lot of precision rifle competition, however, seems to require access to expensive, often custom, firearms if you want to be competitive, not to mention pricey organization membership fees if there's even a club near you.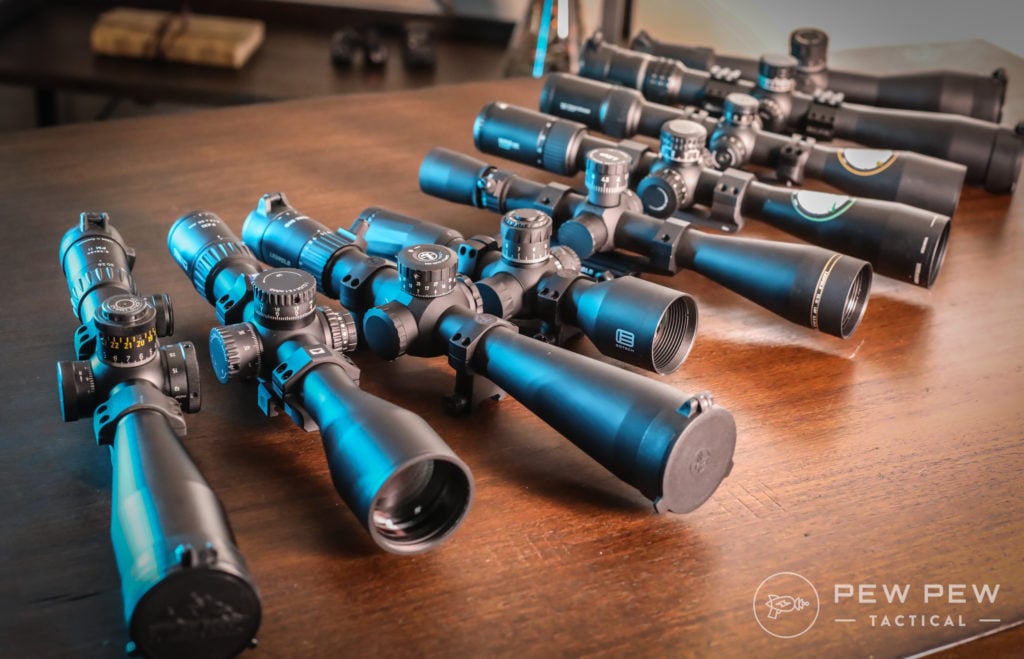 On the organizer's side, they often require 1,000-yard ranges, which many places simply don't have the room for, as well as costly barriers or targets.
Unfortunately, this prevents a lot of people from being able to participate.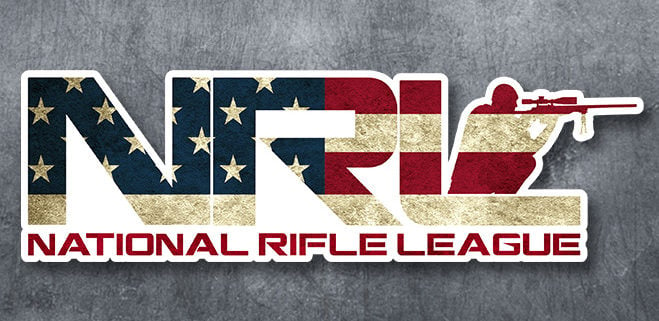 The National Rifle League, or NRL, noticed this problem and conceived of NRL22 as a way to make precision rifle competition more accessible.
Sound exciting? Keep reading to learn more about NRL22, how it works, what you need to participate, and how you can get involved!
Table of Contents
Loading...
What is NRL22?
NRL22 is still new in the competition world, founded in 2016 — NRL22 has taken small-bore by storm.

Based on that same style of competition as its centerfire parent organization, but it's not just about the competition itself.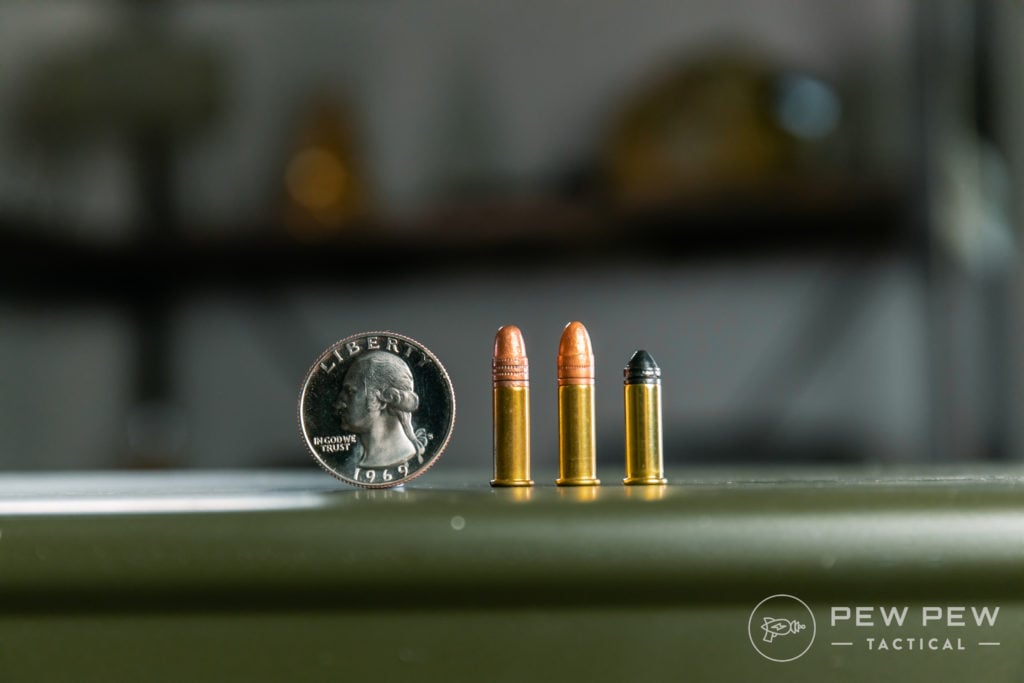 They're a non-profit organization that, yes, manages their particular brand of precision rifle competition, but also advocates for and educates about precision rifle shooting in order to help more people get involved.
We already talked about some of the barriers that stop people from participating in precision rifle competition. NRL22 acknowledges those barriers and sets up competition in a way that works around them.
Participants just need a .22 rifle, to register with NRL22 if they want their scores monitored, and to pay the competition's entry fee. Entry fees are typically very low, often around $20.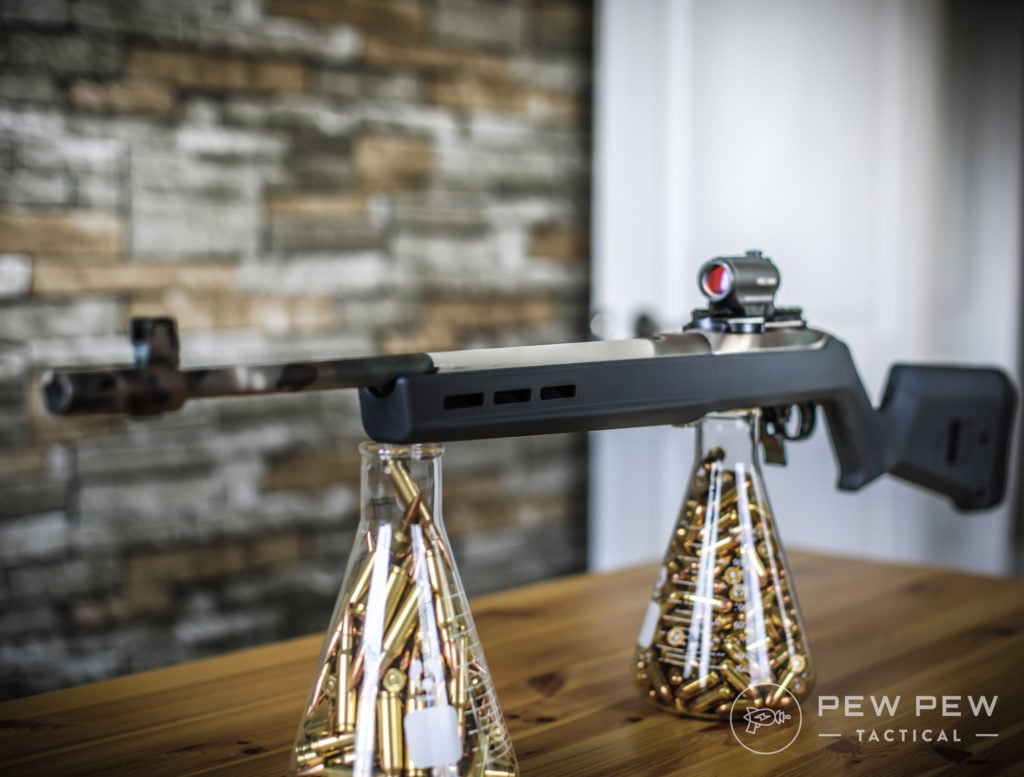 All it requires from organizers is a 100-yard range, the NRL22 standard target package ($330), and a few odds and ends for props that can be easily found at a hardware store or Walmart. All of these are easy to access in some form or fashion for most people in most locations.
If the cost of the target package is prohibitive, NRL22 even has downloadable plans for clubs to make their own targets.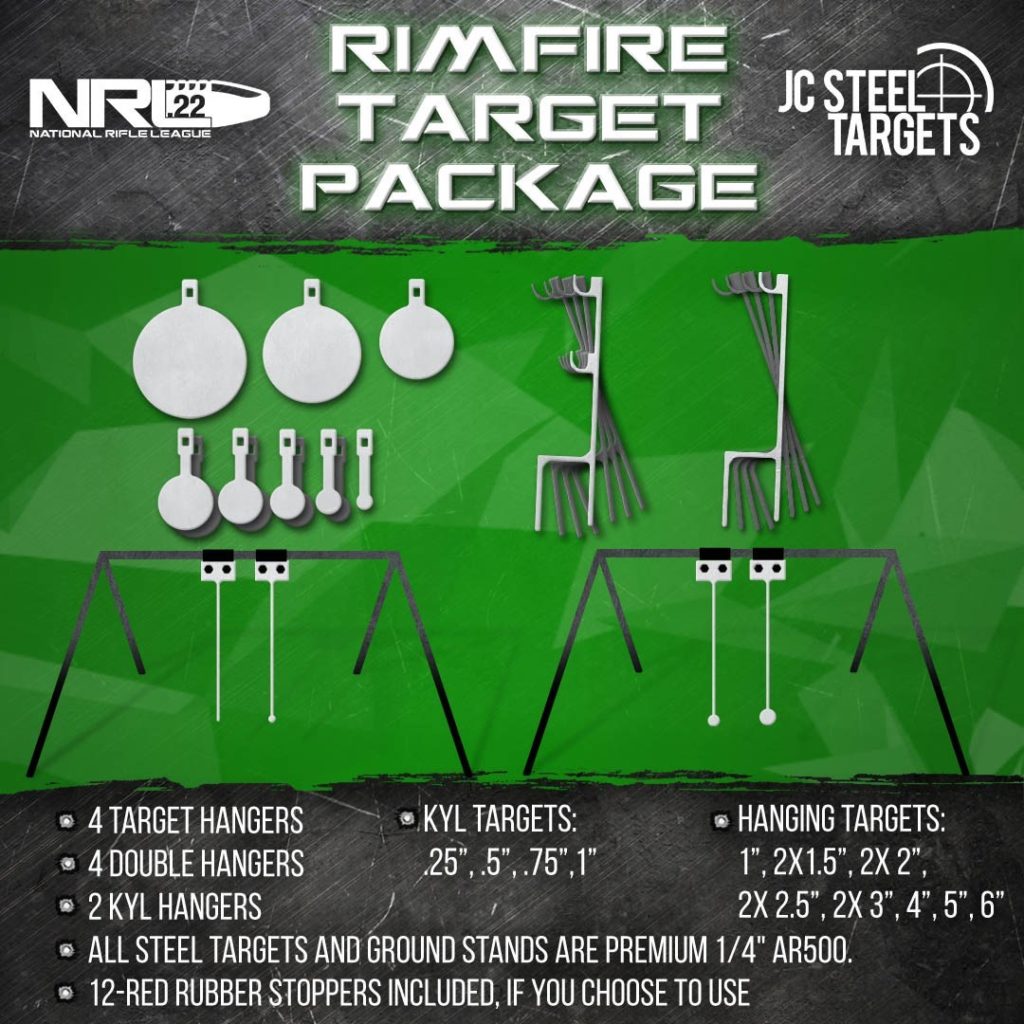 We at Pew Pew Tactical like the targets from Shoot Steel and have been practicing with them for our comps.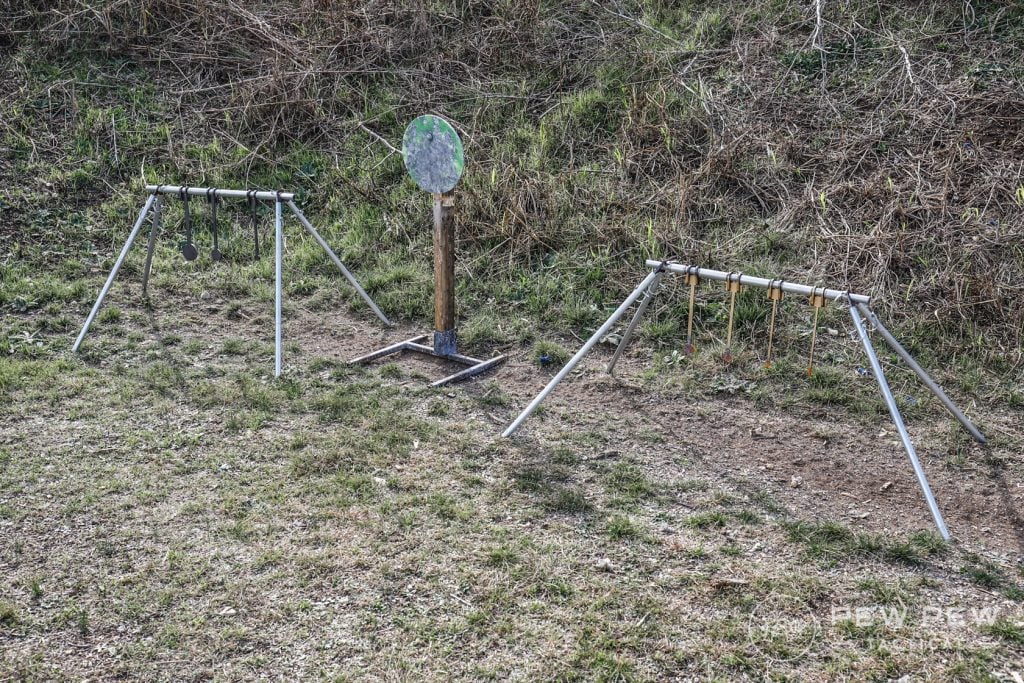 140
at Shoot Steel
Prices accurate at time of writing
Prices accurate at time of writing
And speaking of clubs, official NRL22 competitions must be hosted by a club, but NRL22 also has a much looser definition of a club than a lot of other competition organizations.
Clubs can be formal organizations on formal ranges, a group of friends using one guy's field, or anything in between, just as long as they're registered on NRL22.org (which is free) and have the NRL22 standard target package (which, again, they can either buy or make themselves).
In fact, NRL22 was specifically designed to be accessible in terms of not just rules and equipment, but also geographically (in that the shorter range means that it's generally easier to find a suitable location near to you) and for all ages and experience levels.
NRL22 is intended to open up precision rifle competition to everyone, but especially women and children.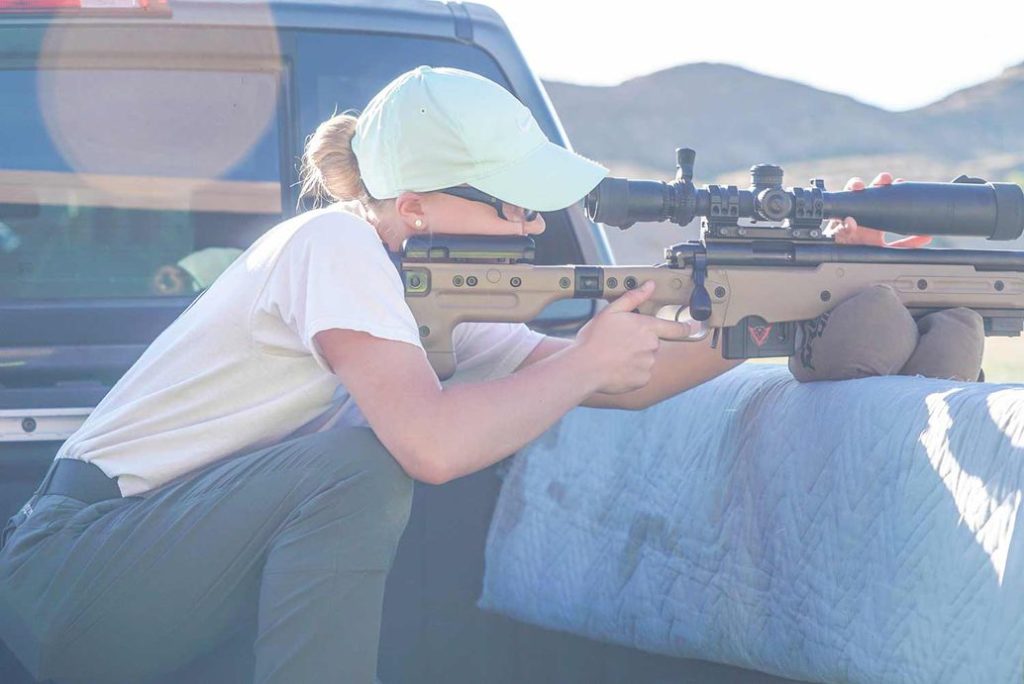 Educating new shooters is a huge priority for NRL22, so NRL22 also offers training programs on top of their competitions.
Mentorship programs are also a major focus for NRL22 and another way to develop relationships between shooters, though mentors can also be someone you already know. The point is just to give participants someone to help motivate them and develop their marksmanship skills, like an exercise partner.
And there's a huge emphasis on fun. If you go to an NRL22 competition, you'll see that it pays off and everyone involved, competitors and organizers alike, is having a blast.
Procedures
In an NRL22 competition, participants will shoot five different courses of fire, each designed by NRL22. NRL22 releases five new courses of fire each month, so the experience is always fresh and everyone across the country is competing in the exact same rounds.
This is important because everyone who shoots in an NRL22 match during a given month is competing against everyone else who shoots in an NRL22 match during that same month, whether they shot at the same competition or one clear across the country, so standardization is necessary.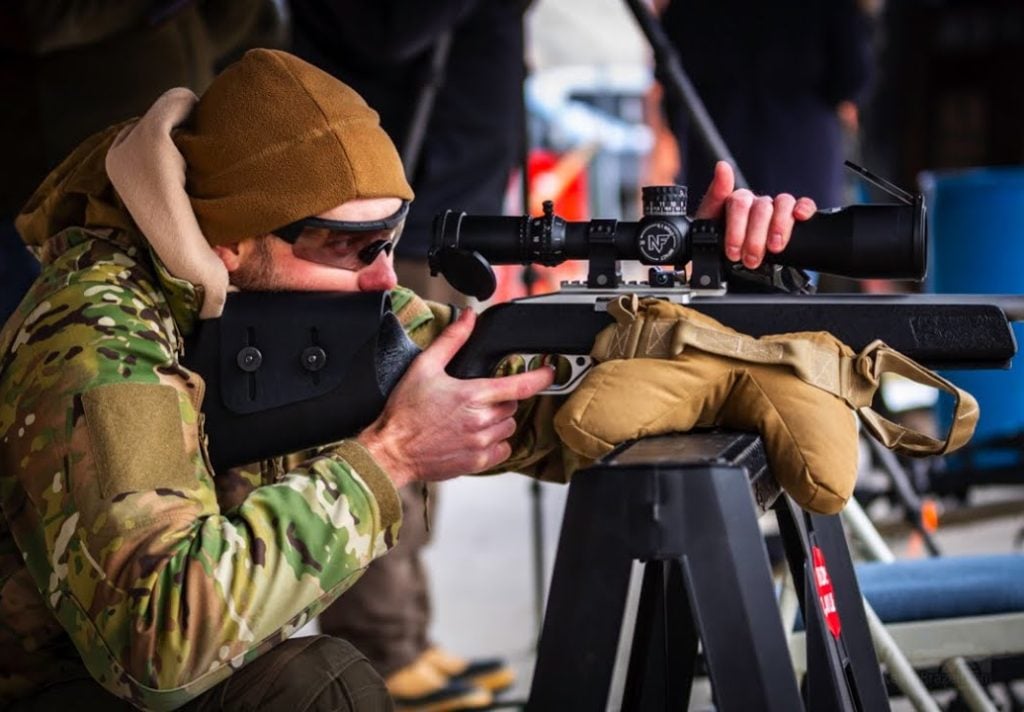 Each month includes at least two prone stages, one positional stage, and one barricade stage. One stage will use a paper target, which can be downloaded and printed from the NRL22 website, while the other four will use the steel targets from the NRL22 standard target package.
The target sizes also tend to be pretty forgiving, with the smallest target in any given course of fire being about 2 inches, though ones as small as a quarter-inch do pop up occasionally.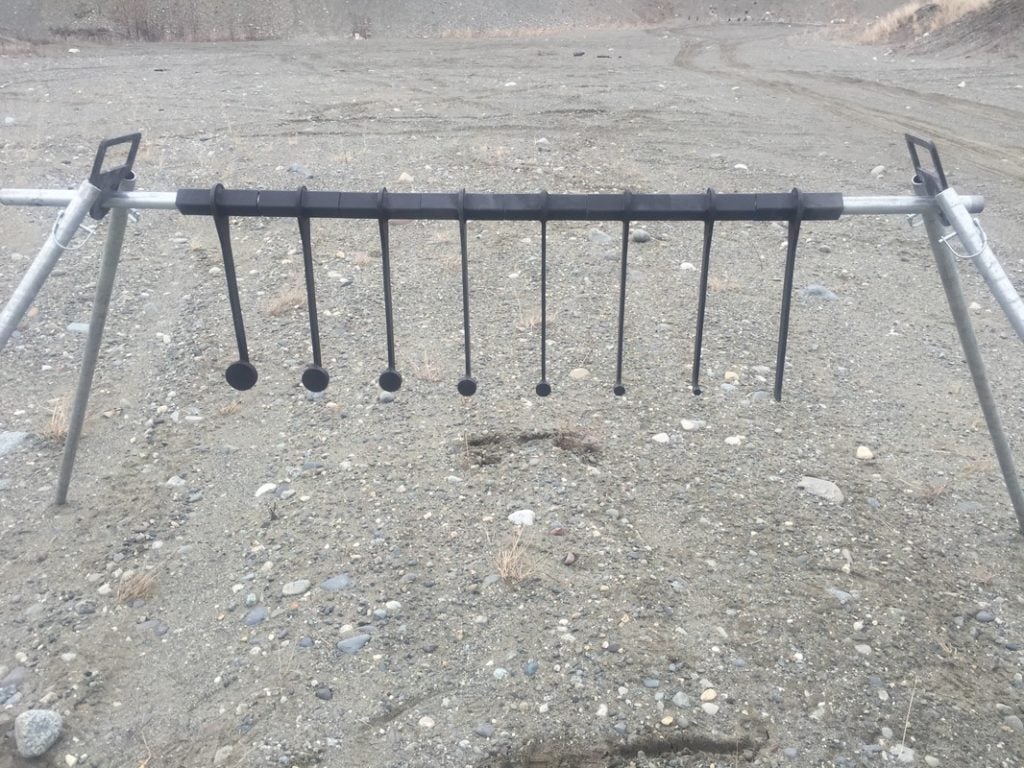 In addition, courses of fire will obstacles and barricades from the NRL22 Standard Barricade List, which includes things like a tire, folding back chair, 10 foot length of rope, a 5 gallon bucket, and a 55 gallon drum. The list, with helpful information on how to find and construct these items, can be found on the NRL22 site.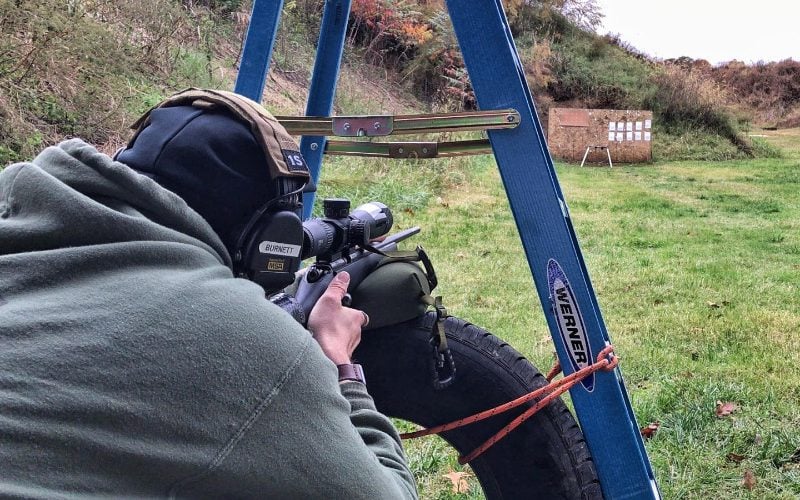 You can find each month's course of fire on the NRL22 website "Downloads" page. (Have you picked up on how helpful NRL22 makes their website yet?) This makes it easy for organizers to put together a competition while also providing challenging and fun stages for shooters.
And, since each course of fire is public information and released early, match staff can participate with no advantage, which is great for small clubs where many or all members may have to help organize competition.
NRL22 also encourages clubs to host clinics and practice sessions ahead of competition to allow shooters to practice ahead of time.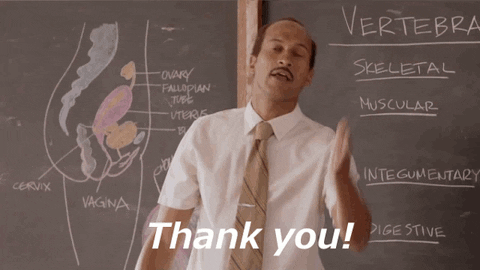 In addition, NRL22 recommends that club Match Directors (MDs) create their own additional courses of fire that fit their competitors' interests for an even more fun experience.
Supplemental stages can be easier or more difficult than the standard courses of fire and may include longer distances, different obstacles and barricades, run and gun requirements, and more.
NRL22 also encourages MDs to submit their original courses of fire and may use submitted courses for later standard course.
Clubs submit scores to the five standard courses of fire to NRL22 for national competition and ranking. Clubs can use their additional course of fire for scoring and ranking within their events.
Scoring & Prizes
Each course of fire includes the amount of time that shooters are permitted to complete that course of fire and shooters are awarded points based on the number of targets they hit during that time period.
Best Overall Shot Timer
129
at Optics Planet
Prices accurate at time of writing
Prices accurate at time of writing
For courses of fire using steel targets, shooters are awarded 10 points per target that they hit. For courses that use paper targets, accuracy also comes into play with each target awarding from 10 points down to one point.
Because there's more variation in the scores in paper target rounds, scores from these rounds are used to break ties.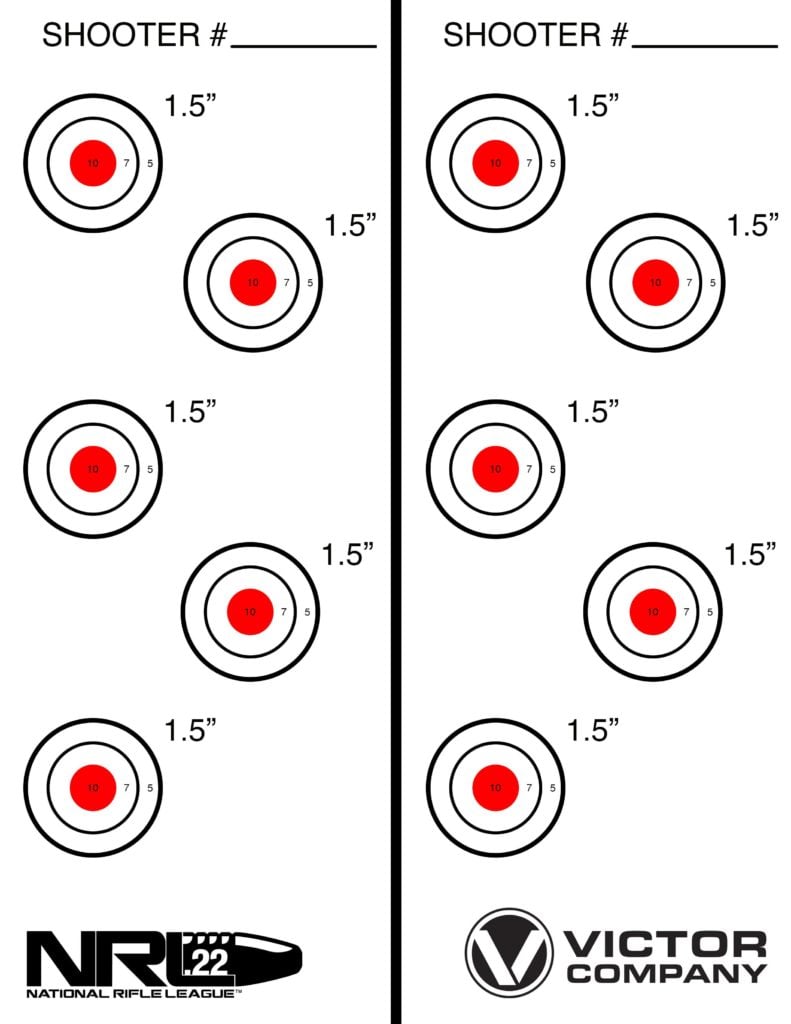 But using this system, even with all of NRL22's standardization, someone shooting at one competition may still have it much easier than someone at another due to weather conditions like sun and wind, and shooters at the same competition may not be equally matched due to the guns they're shooting or experience level.
To control for this, the above scoring system is only used within each individual class at each individual competition to determine placement.
For national-level scoring, scores are submitted as a percentage of the top scorer in the same class, rounded to the hundredth.
That means that the first place shooter in each class of each competition always gets a national score of 100.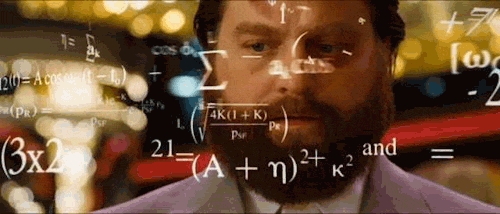 Scoring Example
Let's say our competition's first place shooter in the Open class got a match score of 490 points. Since 490 is 100% of itself, our first place shooter's national score is 100 points.
Now let's say our second place shooter in the Open class scored 470 points. So we divide 470 (this shooter's match score) by 490 (the top shooter's match score), then multiply it by 100 (for those of you that don't have math as a strong suit, that's just the formula for calculating percentages).
That means the second place shooter's national score, with rounding, is 95.92.
Each class at each competition is scored the same way.
Prizes!
Since obtaining prizes can be cost-prohibitive for small competitions, prizes are awarded at the national level.
Available national level prizes, provided by NRL22 sponsors, are essentially raffled off to all the top scorers in the designated class, unless a sponsor indicates otherwise.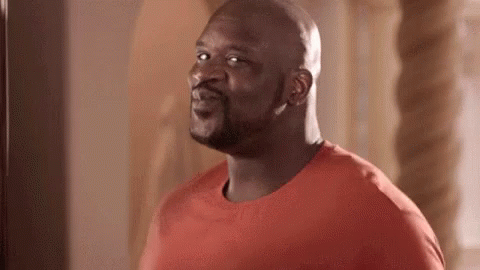 So if there are 15 prizes be awarded to Open class winners and 200 open class competitions were held during that month, each one has a 15 out of 200 chance of being awarded one of the prizes.
Shooters are welcome to participate in as many matches as they'd like during the month, but only the first one counts for national scoring.
We know that was a little confusing, but hopefully you got the gist of it. If not, you can find another explanation in Section 5C of the official NRL22 rules.
Now let's leave the math behind.
NRL22 Shooting Classes
We've mentioned classes already, but now it's time to break down what the different classes are.
There are five different classes in all: Open, Base, Air Rifle, Ladies, and Young Guns.
Open Class
More or less "anything goes" category of competition, with the only requirement being that competitors must use a .22 rifle. That means competitors can use any .22 rifle they'd like with any upgrades, accessories, or modifications.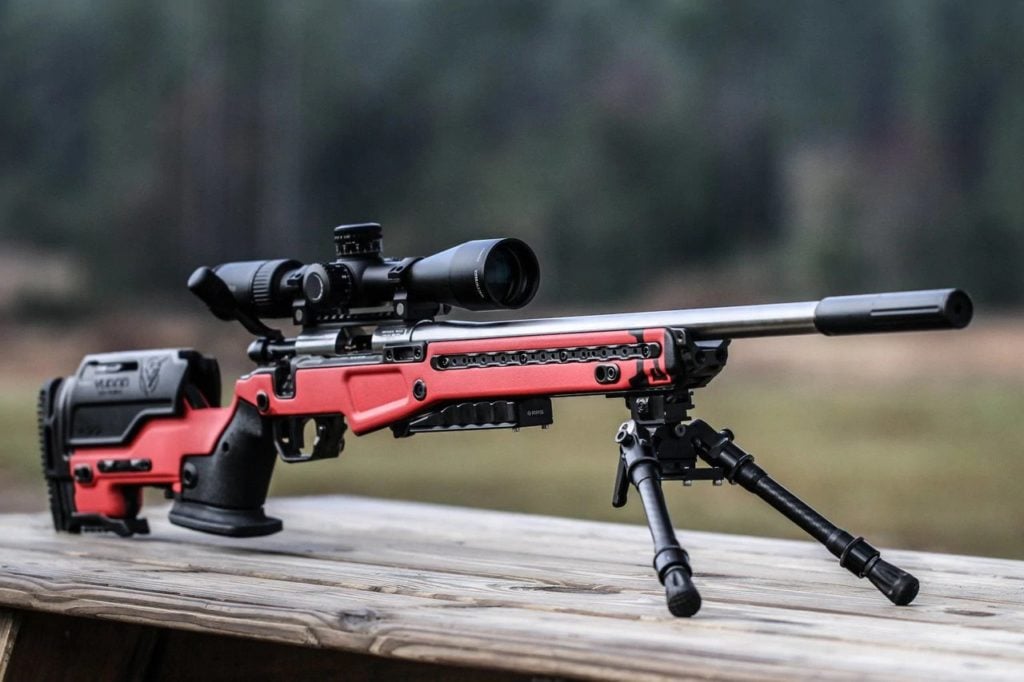 This is mostly where you will see people pushing the bleeding edge of what .22LR can really do. Custom rifles, chassis, bags, scopes, all of which are common to see in centerfire competition.
Base Class
Intended to be the introductory and budget-oriented class with the primary limitation that the combined MSRP of the rifle and scope must be less than $1,050.
500
at Brownells
Prices accurate at time of writing
Prices accurate at time of writing
By extension, that means that all rifles and scopes used must be in current production so that competition staff can check the MSRP. The current MSRP of the most common rifles are included with each month's courses of fire. Only very limited modifications are allowed in Base class.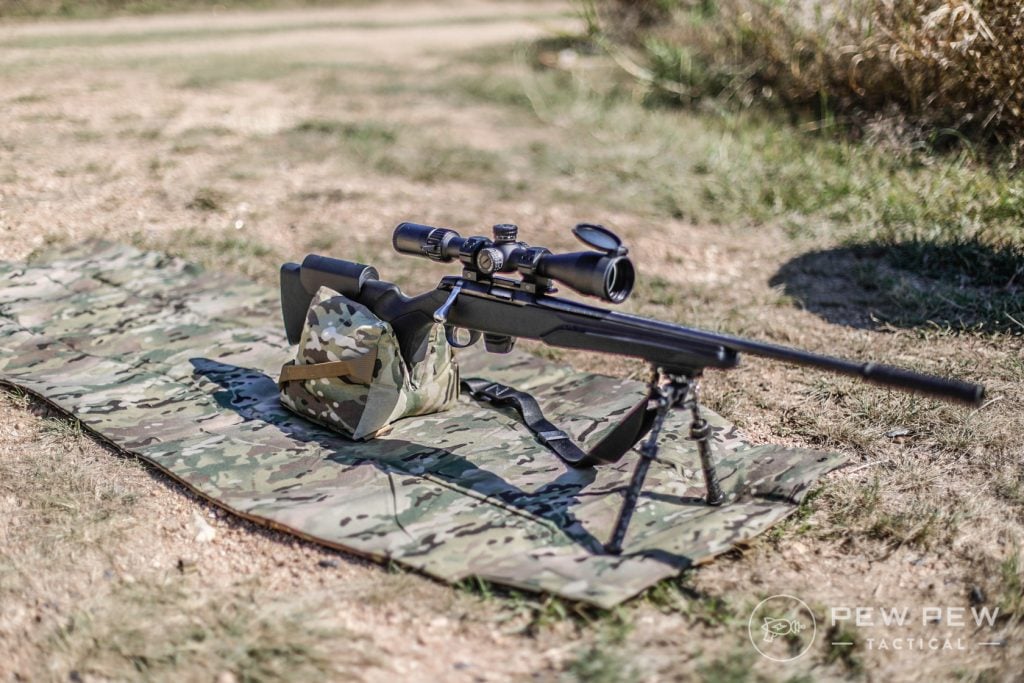 Don't let the low price tag fool you, you can still get a great rifle and optic for this class!
Air Rifle Class
As the name suggests, for shooters who want to use air rifles.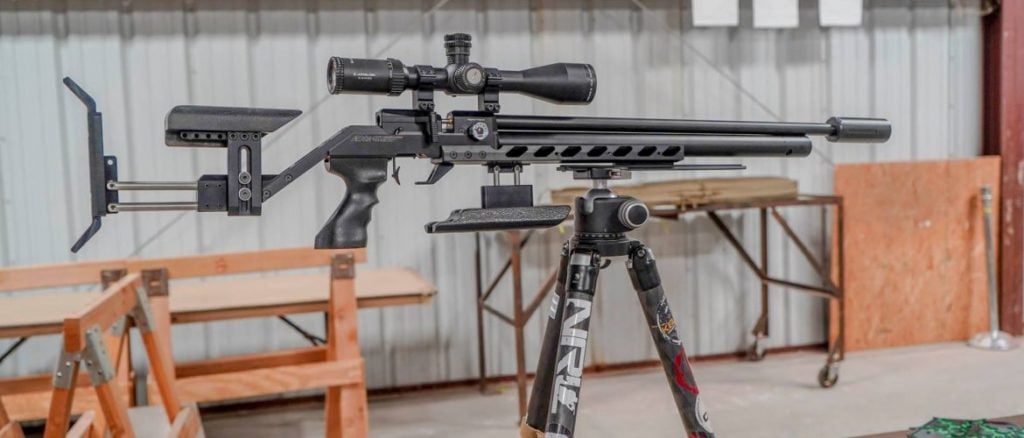 Air rifles can be no higher than .30 caliber and projectiles must be mass-produced, domed pellets.
Ladies Class
Women shooters and competitors may use any rifle that fits the rules laid out by the Open or Air Rifle classes.
Young Guns Class
For shooters between 8 and 16 years old, who may also use any rifle that fits the rules laid out by the Open or Air Rifle classes.
Competitors need to be able to operate their rifle's safety by themselves. However, voice coaching is not only allowed, but encouraged.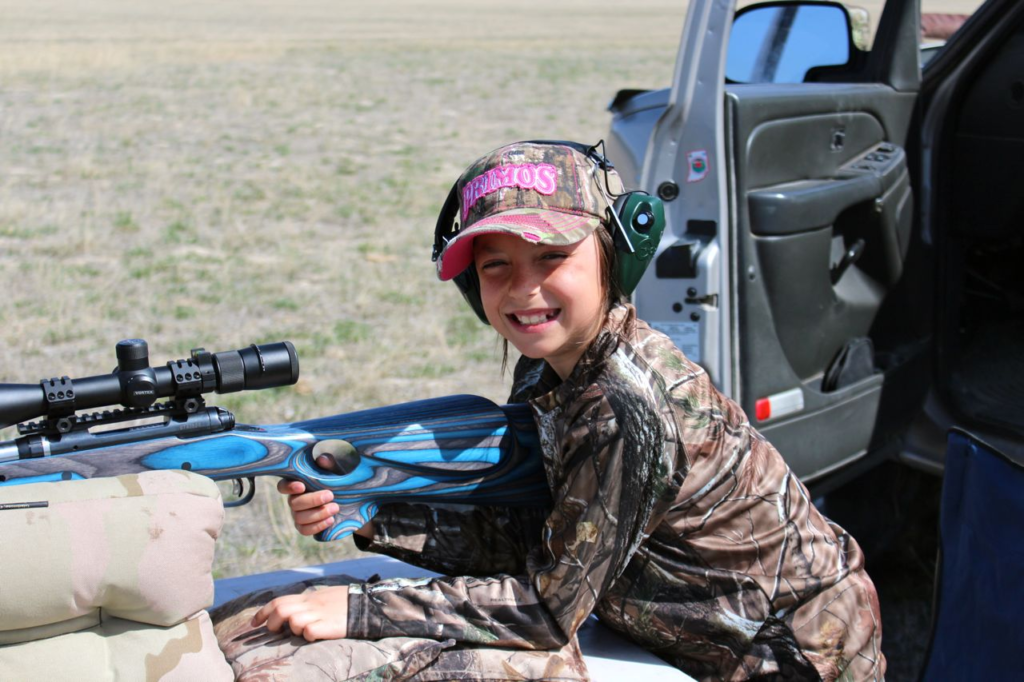 This is a great way of introducing kids to shooting sports while teaching firearm safety, marksmanship, and healthy competition.
Guns to Get You Started
Which class you want to compete in determines which rifle you want to use, but the most common rifle to see at NRL22 competitions is the Ruger 10/22
298
at Kygunco
Prices accurate at time of writing
Prices accurate at time of writing
It's great because it comes in a bunch of different models ranging from very affordable and basic for Base class competitors to high-end and competition-oriented for Open class competitors.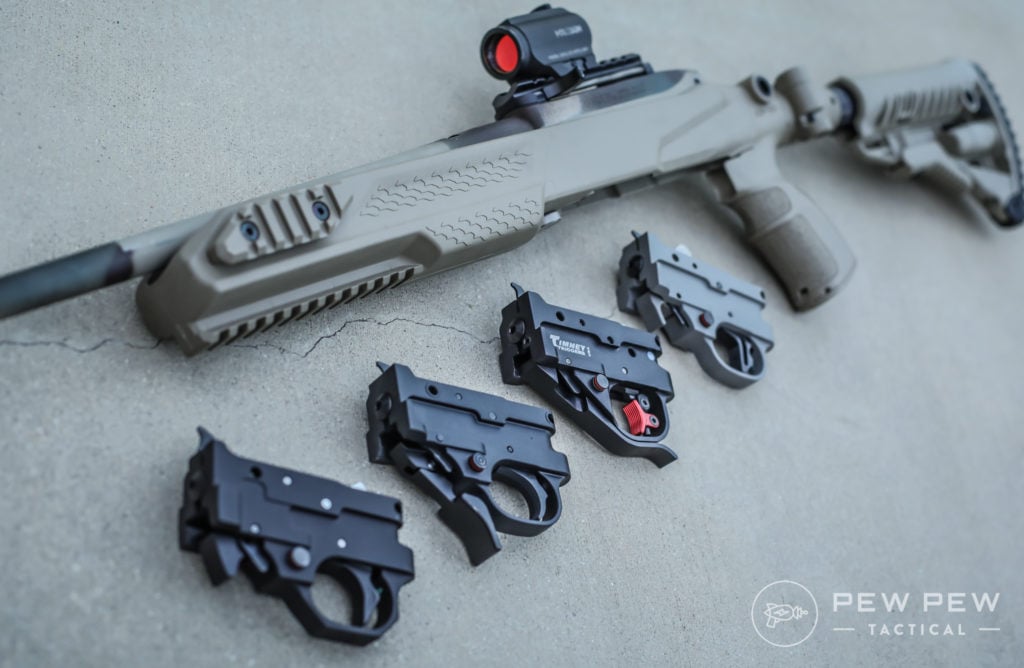 It has incredible aftermarket support, giving Open class competitors virtually unlimited options for upgrades and allowing Base class competitors to transition to Open class without having to buy a whole new gun.
The Ruger Precision Rimfire is another great option for similar reasons, though it's better for shooters who prefer the AR-style platform.
442
at GrabAGun
Prices accurate at time of writing
Prices accurate at time of writing
It only comes in two .22 models, and capacity is the only difference between them, but it's got a budget-friendly price and tons of aftermarket support that makes it excellent for upgrading.
How to Get Involved in NRL22
Now that you have the basics of NRL22 down and know why it's a great organization for beginner competitors, let's talk about how you can get started.
You can find a club near you here or if you're not ready to take the plunge quite yet, follow the same link to find matches that you can spectate!
NRL22 is all about having fun, so people are generally more than happy to talk to newcomers about NRL22, what you can expect, and why they love it.
Or, if there's not a club near you already, you can try to find four friends and a hundred yards of open space and register your own club!
And if neither of those are options, don't worry. In the short time since they formed, 115 NRL22 chapters have started around the U.S. and 8 have started elsewhere in the world, and that momentum is only growing.
An NRL22 club is bound to pop up near you soon, so keep checking back every so often.
Are you going to shoot some NRL22? Do you already? Want more .22LR content from us at PPT? Tells us about your thoughts and experiences in the comments below!
Get yourself or a new shooter started with the Best .22 LR Rifles!