---
The Kriss Vector is truly a remarkable firearm in a sea of a few originals surrounded by copycats.
Just by looking at it, you can tell what problems the designers were trying to solve and maybe even who they were trying to solve them for.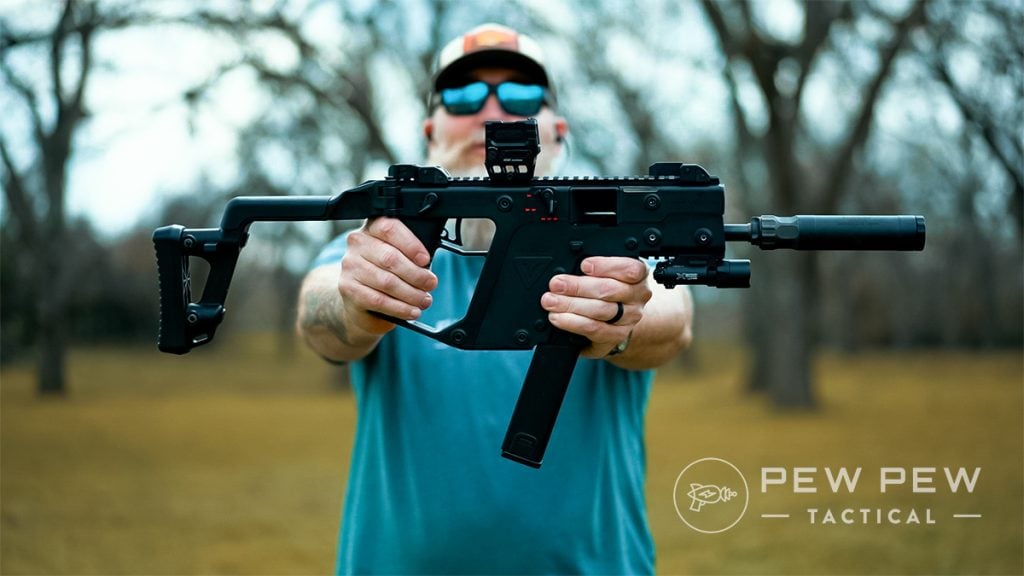 With a super compact design that really doesn't look like other weapons, the Vector promises a whole world of portability functionality without pulling its punches.
We can agree that getting the most amount of firepower from the smallest package is a great concept. However, the execution becomes critical to the overall success of the project.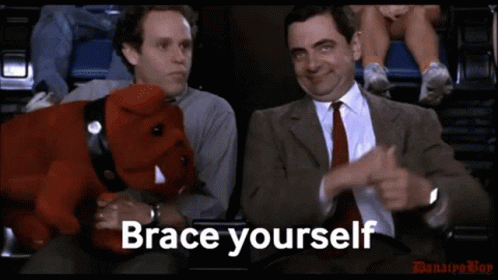 Toward that end, we took the Vector out and had a few shooters try it. We'll share the results with you below, and there may be some surprises, so brace yourself!
Table of Contents
Loading...
KRISS Vector: At a Glance
Pros
Compact
Innovative Design
Accurate
Cons
Reliability (full auto)
Ergonomics
The Bottom Line
This firearm is an absolute blast. The funky, compact design and amazing rate of fire make it a true powerhouse — when it's running properly. Reliability and ergonomics presented some challenges for us during testing.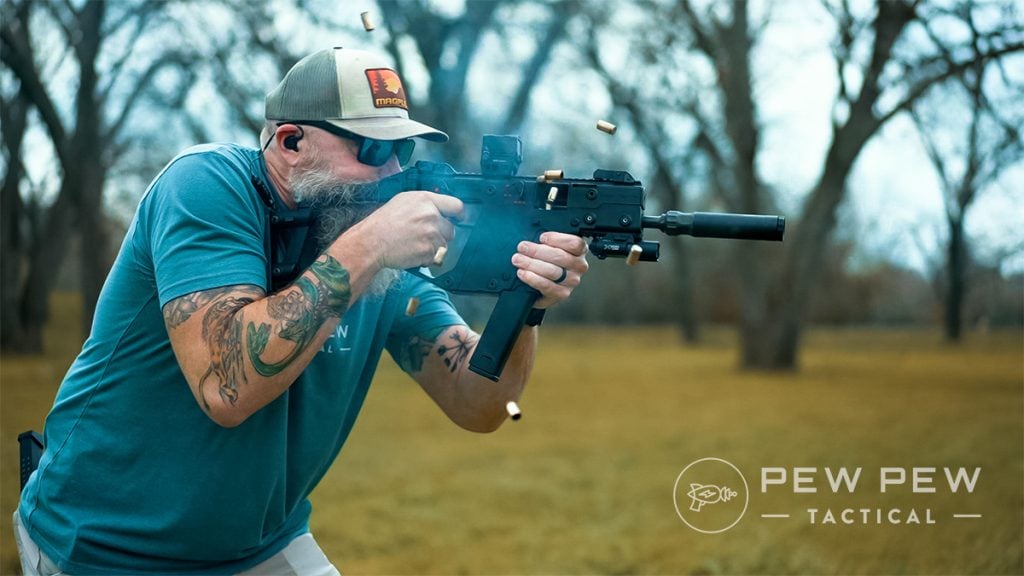 KRISS Vector Specs & Features
Specs
Caliber: .45 ACP
Capacity:
Action: Closed Bolt, Delayed Blowback
Length: 27.9"
Barrel Length: 5.5"
Weight: 7.45 lbs.
Features
Super V Recoil System
Runs on Glock magazines
Low bore axis
Specification Source: KRISS Vector SMG
Background
The Vector was designed in 2006 by KRISS Group, a firearms manufacturer in Switzerland. It was a largely reimagined approach to the submachine gun.
Some of the biggest advancements were the low bore axis combined with the Super V Recoil Management System, creating impressive control over muzzle climb and recoil.
In addition, the Vector came in three variants: the CRB (carbine), SBR (short barrel rifle), and SDP (special duty pistol).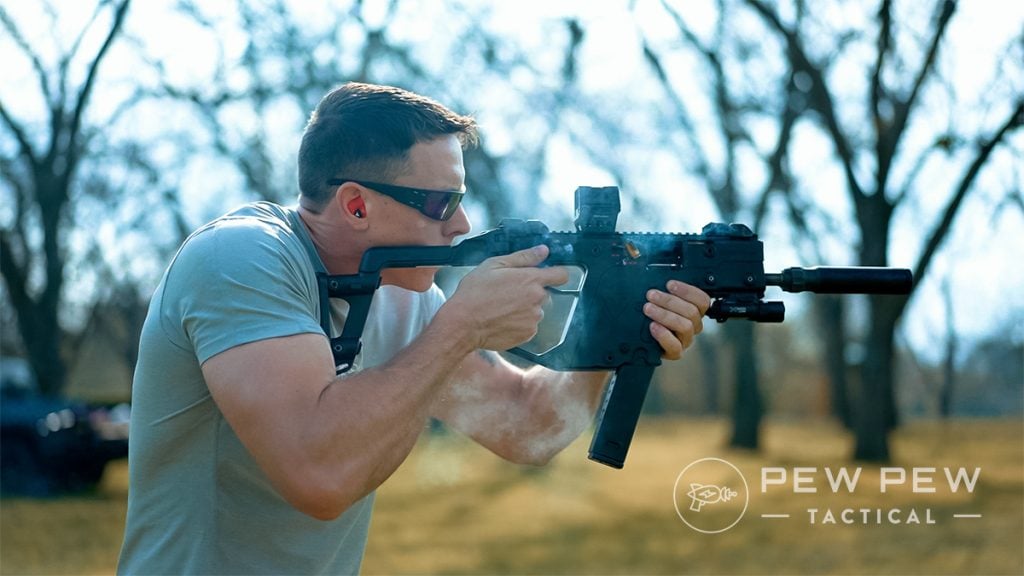 In 2015, KRISS released Gen II of the Vector, which featured changes to the pistol grip, trigger, reduced safety throw, removal of a slot for a SureFire weapon light.
While the original models were chambered in the traditional 9mm, .40 cal., and .45 ACP, KRISS released a 10mm in 2016 and .22 LR in 2020.
Who Is It For?
Just about anyone can take advantage of the Vector's unique design. It's pretty clear the original purpose of the weapon is CQB, so it would serve well as a home defender.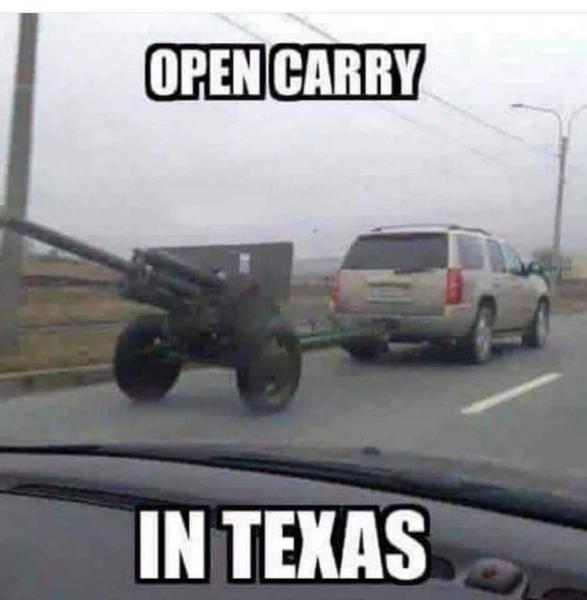 Because of its compact design, the Vector could also easily be enlisted as a backpack gun or truck gun since it can be stowed so readily. That size does limit its versatility for distance shots to some degree, though.
KRISS Vector Fit & Feel
The model we tested was a Gen I SMG in .45 ACP, so it included semi-automatic, burst (two rounds), and full automatic fire modes.
But if you aren't fortunate enough to have a SOT (or friends with one), there are semi-auto versions without the fun switch.
1445
at Palmetto State Armory
Prices accurate at time of writing
Prices accurate at time of writing
The Vector is different from most guns, and you feel that as soon as you pick it up.
The angle of the grip matches the front of the receiver where you place your support hand. Shouldering the Vector, you feel like everything is nice and tight, close to your body.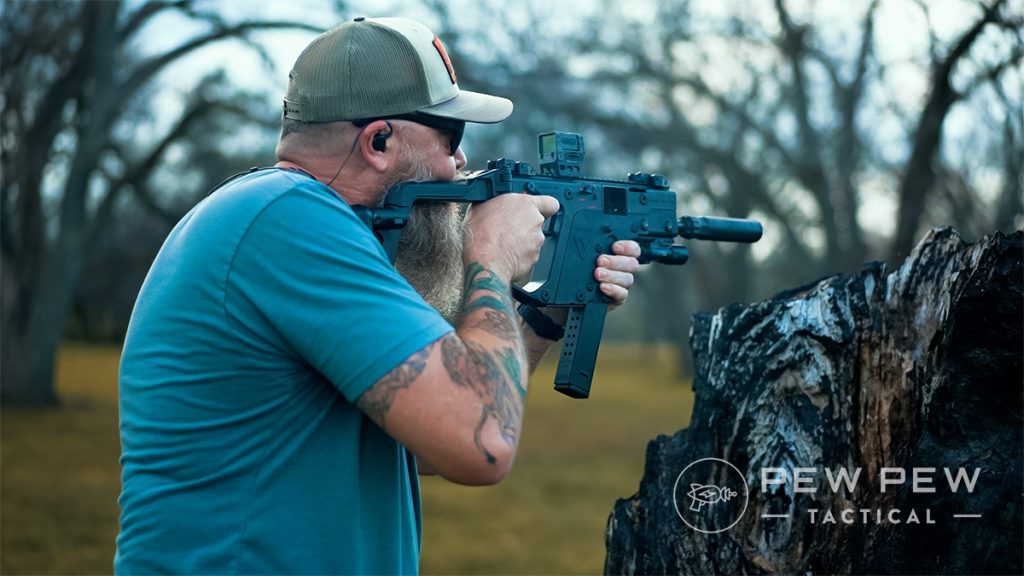 The grip is very reminiscent of a larger pistol, and reach to the trigger is optimal.
The trigger itself has a nice, relaxed bow and breaks without pre-travel as a single action.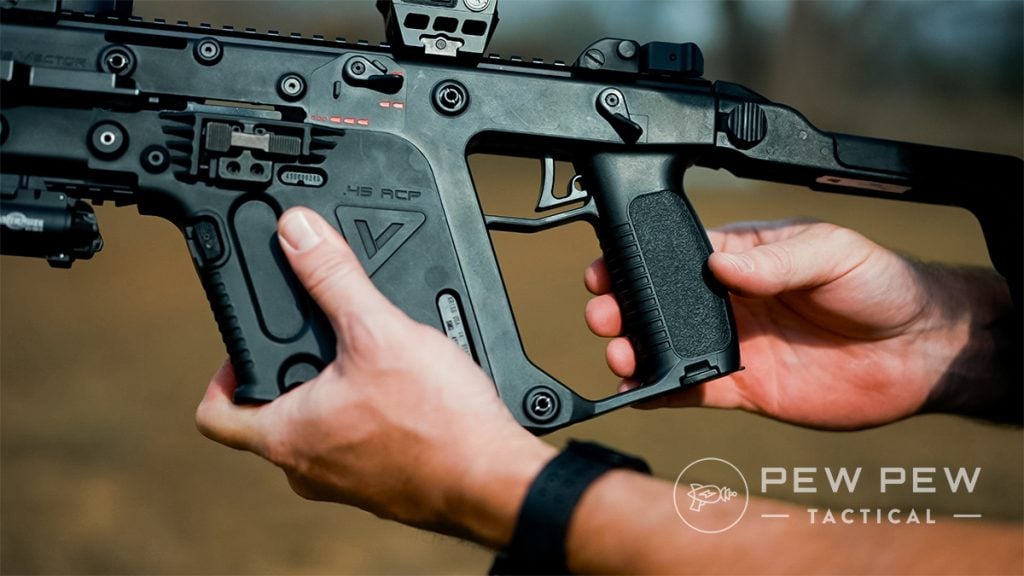 Reset is all the way back at the end of the return and is both audible and tactile. Both are very strong and crisp, so the shooter has good knowledge of where the trigger is.
The Vector feeds on Glock magazines, so full-sized (depending on caliber) and up apply. We used extended capacity 30-round (.45 ACP) magazines for testing.
25
at Gun Mag Warehouse
Prices accurate at time of writing
Prices accurate at time of writing
How Does It Shoot?
The Vector delivered accurate fire during testing from seven yards. The recoil and muzzle flip are pretty minimal due to the design of the gun, making follow-up shots quicker.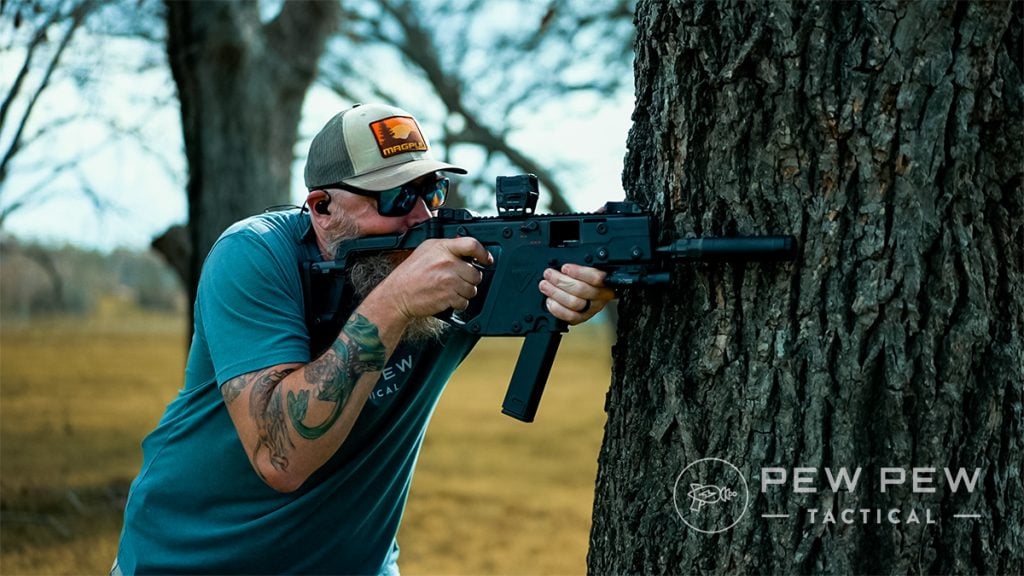 Semi-auto was also unfailingly reliable, but burst and full-auto were not. There were a combination of issues that potentially contributed to this problem.
First is ergonomics. The front portion of the sub-gun, where the support hand supports, is somewhat crowded, particularly for large hands.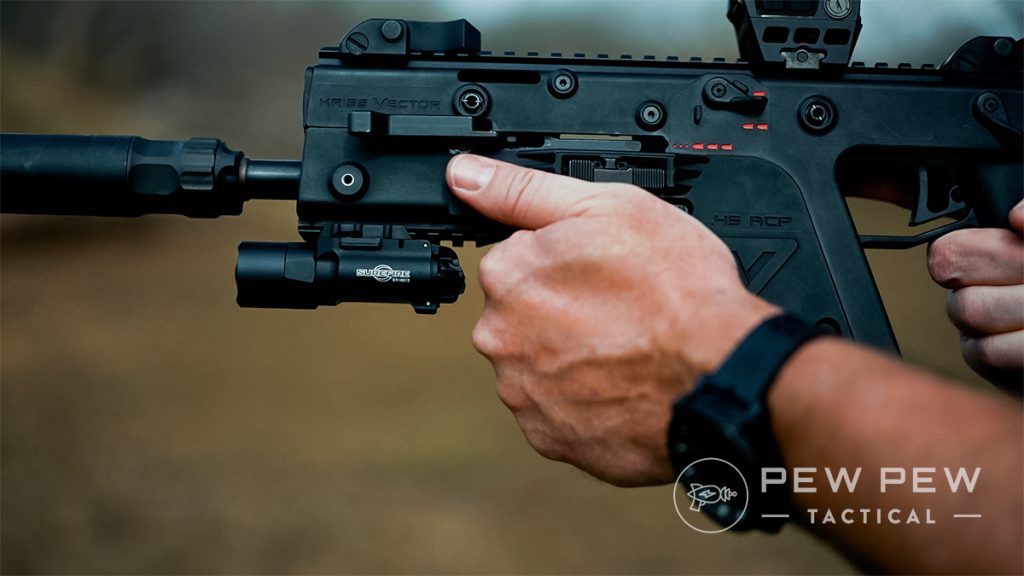 While I've seen other folks shooting the Vector with a vertical grip mounted up front, our test model had a light mounted in that spot. This caused me to place my hand on what I can only presume is the intended grip on the front of the receiver.
My offending thumb covered the magazine release but caused more problems due to its proximity to the bolt stop and release.
Several times while in burst or auto modes, I found my thumb had errantly hit this and caused the bolt to stay back.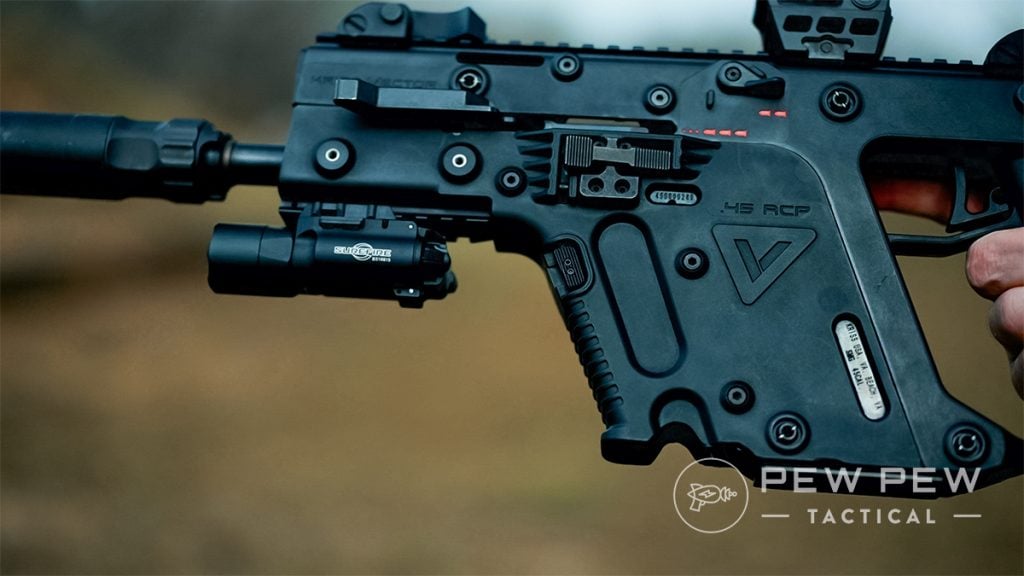 Other times, I suspected the new and very stiff magazines we had might have contributed to the feeding issues the Vector suffered.
Numerous times in burst and auto modes, I experienced failures to extract as well as a couple of double feeds.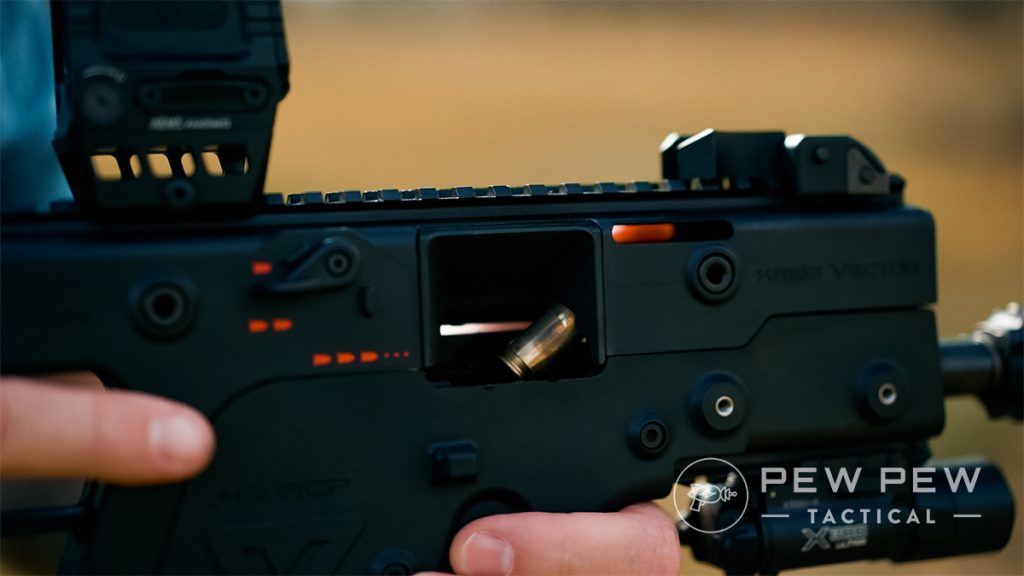 One thing I want to make clear, though…there were moments when the Vector fired as intended in these modes, and the rate of fire was alarmingly fast.
Burst unleashed two rounds so quickly together I couldn't tell the sounds apart.
Full auto with 30-round magazines is dramatic, a violently vibrating affair that is over so quickly it almost leaves you stunned. Despite this, the Vector was very controllable.
What Sets It Apart?
There have been a lot of submachine guns over the years, but the Vector is particularly interesting due to its design. It is not much larger than a large pistol and packs down to a very small 18.5 inches long with the stock folded.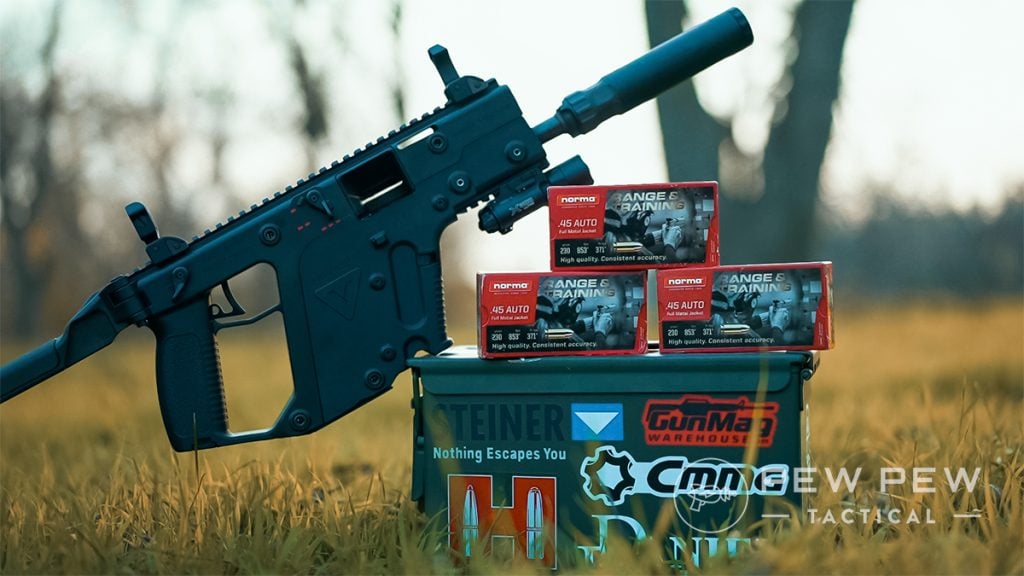 The low bore axis and recoil system make it very easy to maintain accurate fire even with its incredible rate of fire.
By the Numbers
While I will point out that my large hands likely contributed to some of the issues I experienced, there were some frustrating times just trying to finish a full magazine on auto. Semi-auto mode was flawless.
The back of the Vector is great, with controls being easy to reach. Up front, things are a little crowded, particularly for larger-handed shooters.
Shooting 5-shot groups at 7 yards, I was able to achieve an average of 2-inch groups.
The Vector already comes in three different configurations, and users can add accessories to the Picatinny rails on the top as well as the rail section on the bottom just behind the muzzle.
The Vector comes in a variety of calibers and configurations, so the value varies. Prices currently range between $600 and peak over $2,000 depending on model.
1445
at Palmetto State Armory
Prices accurate at time of writing
Prices accurate at time of writing
Upgrades for KRISS Vector
There are a few upgrades I'd recommend for the Vector. We used the Holosun AEMS for the review, and this was a great addition that kept to the low-profile theme.
399
at Optics Planet
Prices accurate at time of writing
Prices accurate at time of writing
I'd also add a Cloud Defensive Rein 2.0 for light though I'd have to give some thought to the actual mounting since space is a little limited upfront.
379
at Cloud Defensive
Prices accurate at time of writing
Prices accurate at time of writing
Final Verdict
Unfortunately, I only had access to KRISS Vector for one day, so my experiences with it were limited to a few hours of hot and heavy testing.
As the firearm has a reputation for reliability, I'm happy to assume my experience with it was a limited event.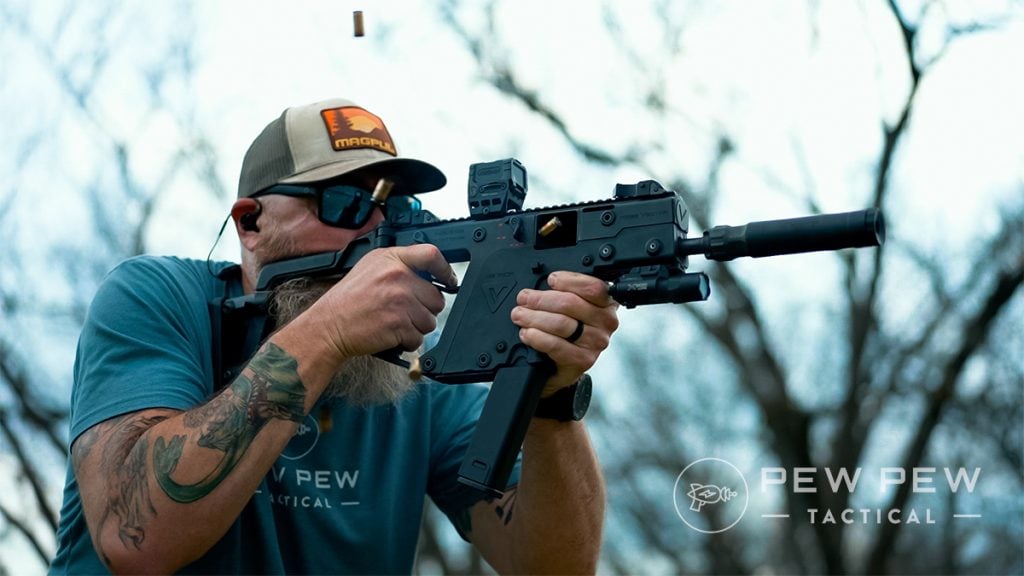 I strongly suspect that had I mounted a vertical grip up front, at least some of the issues I had during full auto testing might have been alleviated since my big hands would have been out of the way.
This is, no doubt, a very cool and innovative gun that has great potential.
Have you had experience with the KRISS Vector? Let us know in the comments below and for more information on this firearm, be sure to check out our KRISS Vector Overview!