Rocky 4 gets all the credit for ending the Cold War. When Rocky knocked out the bigger, stronger Ivan Drago, he might as well have knocked down the Berlin Wall.
Yet, the message of Rocky wasn't to work together for peace…it's that an American will come to your country and beat the hell out of you. That doesn't end wars.
What ends wars is cooperation. In the mostly forgotten about 1988 film Red Heat we see an American and Russian working together…to shoot the hell out of someone!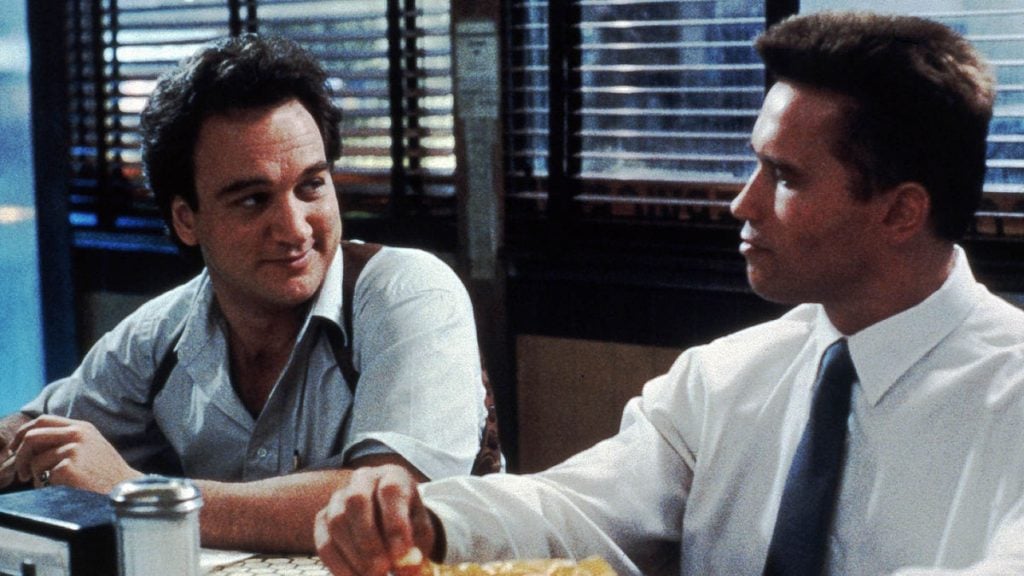 In the film, we have Arnold Schwarzenegger playing Ivan Danko, a Soviet police officer who mysteriously has an Austrian accent.
He teams up with perpetually exhausted Detective Art Ridzik (Jim Belushi) of the Chicago PD to take down a Georgian criminal, Viktor Rostavili (Ed O'Ross).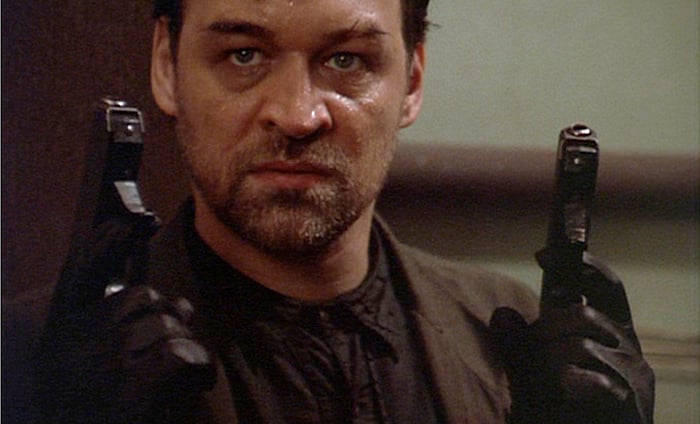 (Georgian as in the county, not the people of peaches in the southern United States.)
The film features a fun clash of cultures and an interesting smattering of firearms. Belushi uses the very American Smith & Wesson Model 629 with a 2.5-inch ported barrel! It's a big beefy snub-nose revolver. That's cool but not the subject of today's discussion.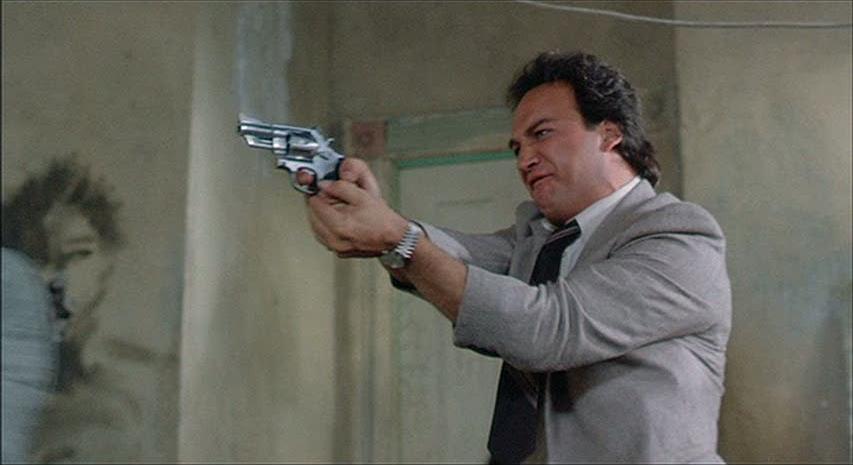 Today we are looking at Arnold's mostly fictional firearm.
In the film, it's called the Podbyrin 9.2mm, but that's not a real thing. In real life, Arnold wields a customized Desert Eagle in .357 Magnum.
The Podbyrin 9.2mm
Do you think that Ian McKellen has some credits to his name? Ha, look at the Desert Eagle. It's been featured in over 600 pieces of media.
Everyone loves the screen-friendly Deagle as it's known.
Red Heat needed to fill Arnold's big hands with a big gun, and the Desert Eagle fit. You couldn't just use a tiny Makarov, or as we see earlier in the film, a FEG PA-63.
He needs to put all those muscles to use, and the 3.9-pound Desert Eagle will do just that. 
1799
at Palmetto State Armory
Prices accurate at time of writing
Prices accurate at time of writing
The Desert Eagle is a gas-operated weapon with a rotating bolt design. It's fairly unique for a handgun.
It's also one of the few magnum-caliber handguns on the market. Ye Odle Deagle is available in .357 Magnum, .44 Magnum, .50 AE, and many more.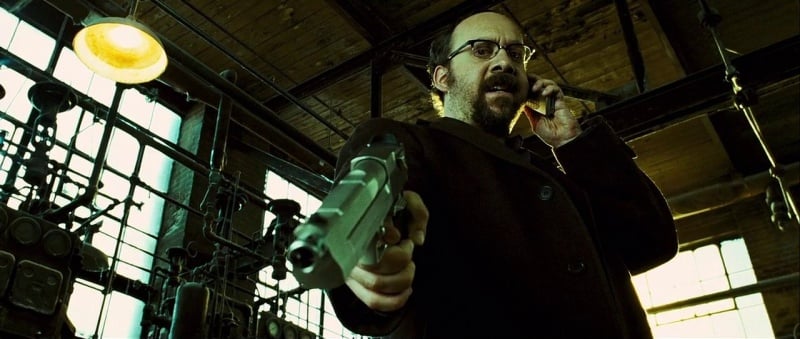 In real life, it's a massive handgun that's too finicky and inefficient to be considered a proper combat handgun.
If you need to hunt medium to big game, the Desert Eagle has you covered, but you won't ever see anyone with common sense carry one into combat.
The Podbyrin 9.2mm is something special with a bit of unique history behind it…it's not just another Desert Eagle. 
(Psst…you can read our review of the Desert Eagle here!)
The Iron Wall
Americans couldn't get Soviet-made weapons in 1988. We weren't importing them directly from Russia, but your Soviet superman needs something to make him stand out.
Red Heat's director and writer Walter Hill teamed up with a man named Tim LaFrance to produce something unique.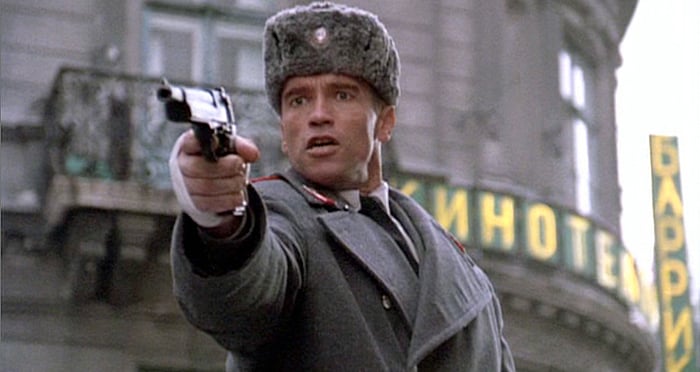 LaFrance might sound familiar. He designed a number of weapons in the 80s and 90s. His most famous is the uber-short LaFrance M16K, an uber-short AR variant first produced in 1982.
Walter Hill wanted something that resembled a Walther P38 but bigger and meaner.
LaFrance decided to also make it look like something from the Soviet Union. He began with a Desert Eagle Mk1.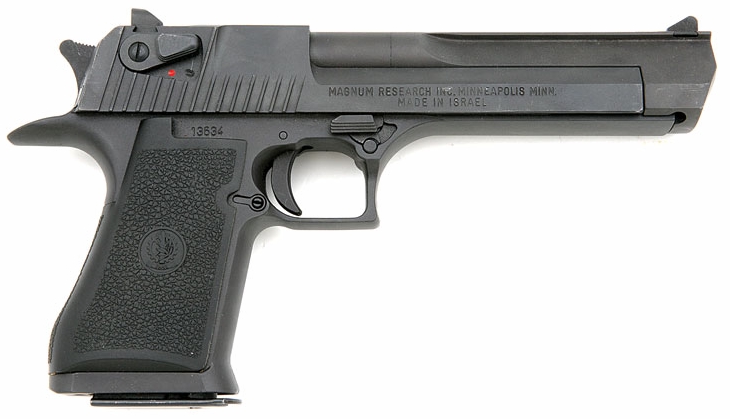 The Desert Eagle has a similar look to the P38 due to how the barrel and slide are configured. LaFrance added a longer barrel to give that P38 flair and also fitted it with a very P38 front sight.
LaFrance also rounded the trigger guard to give it a P38 look. In place of the Desert Eagle, rubber grips sit a set of grips that look like something made of Bakelite, and they have a very Makarov appearance to them.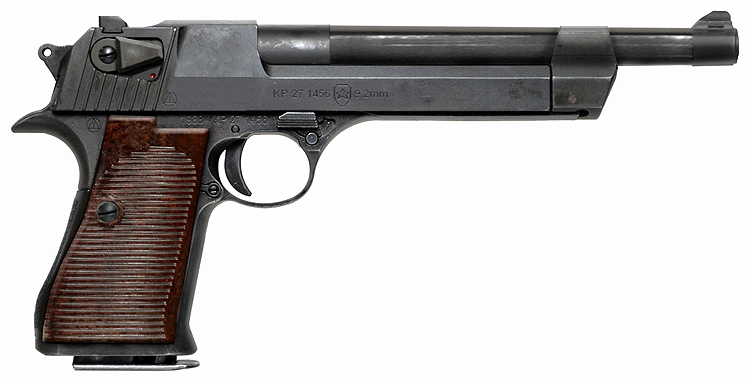 Danko refers to it as "the best Soviet gun of 9.2 mm caliber designed by Podbyrin." 9.2mm is the actual size of a 9mm Makarov projectile, so it's a good bet that's where the odd caliber nomenclature came from.
The Podbyrin 9.2mm is a cool take on the idea of arming a Russian supercop. LaFrance and Hill put a lot of thought into it, and it's one of those little details most people probably won't notice.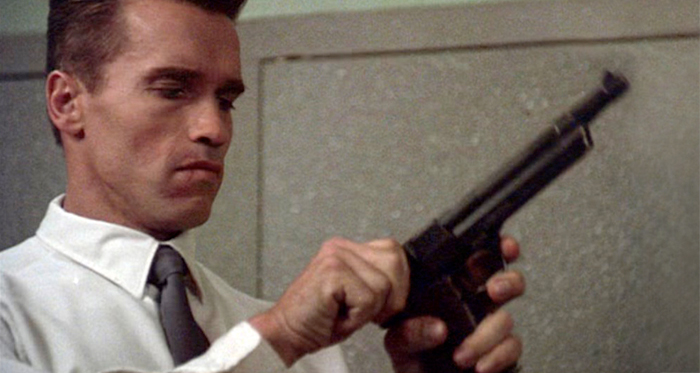 Would you want a Podbyrin 9.2mm? Imagine CDNN selling them for cheap 30 years ago and watching their price rise to absurdity these days….Ah, one can only imagine.
What did you think of Red Heat? Give us your thoughts in the comments below. For more Guns of Pop Culture, head to our Fun Category!