The year 2020 presented a perfect storm for a firearm and ammo shortage.
To start, election years always see a spike in demand for firearms and ammunition.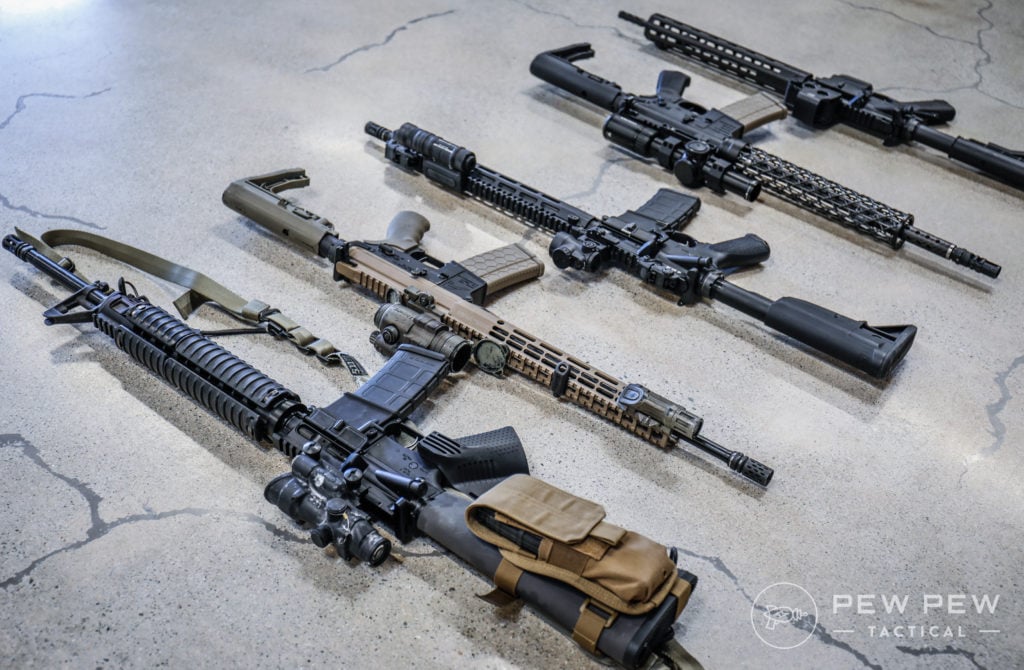 Then we experienced a worldwide pandemic which led to shortages of all kinds of products, with guns and ammo being no exception.
The pandemic drove up demand while simultaneously making it harder for manufacturers to meet the surge.
Topping off an already extraordinary year, a series of protests and riots over the summer months of 2020 rocked the nation, further increasing demand for self-defense-style guns and ammo.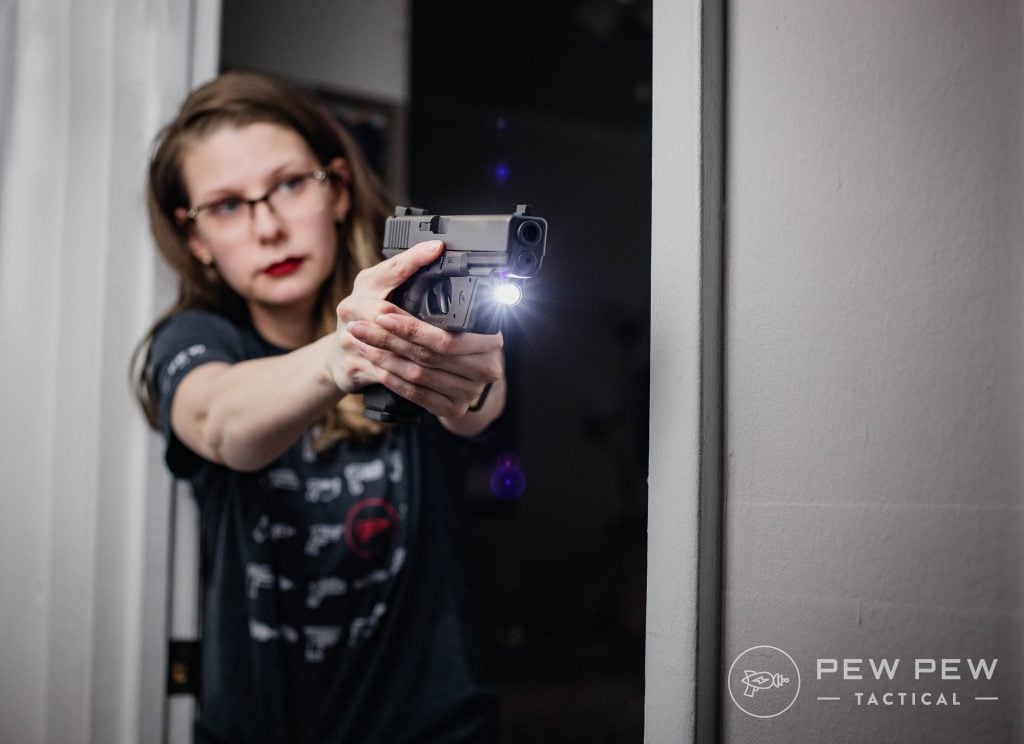 Combined, this led to 2020 setting record firearms sales.
Gun sales aside, did consumers flock to different guns or ammo to meet their needs? Were any other facets of the industry impacted by the radical year that was 2020?
Keep reading to see what we unearthed.
Table of Contents
Loading...
Millions Become Gun Owners in 2020
The FBI ran over 39 million background checks, almost 40% more than in 2019.
The NSSF estimated that out of the 39 million checks ran, 5 million of those were for first-time purchasers.
That said, even previous gun owners who already owned firearms tried to stock up, particularly on ammunition.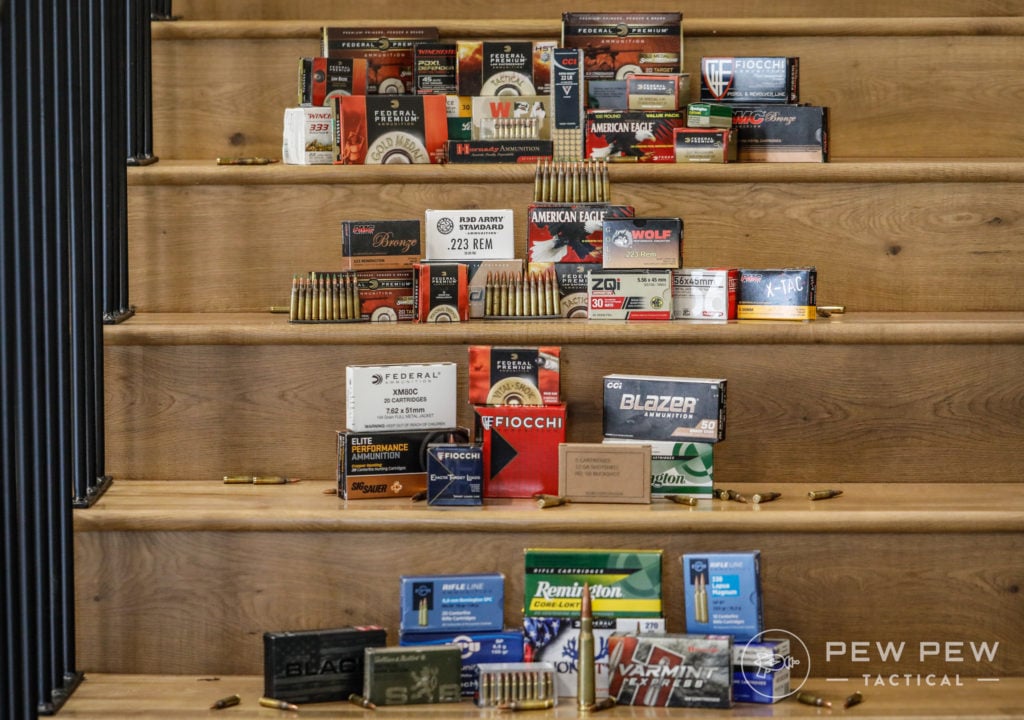 And there's no end in sight. Manufacturers are still falling well behind normal production.
Some even experienced all but shutdowns due to coronavirus precautions.
Even those still in shop haven't matched normal production rates, let alone the current, much higher demand.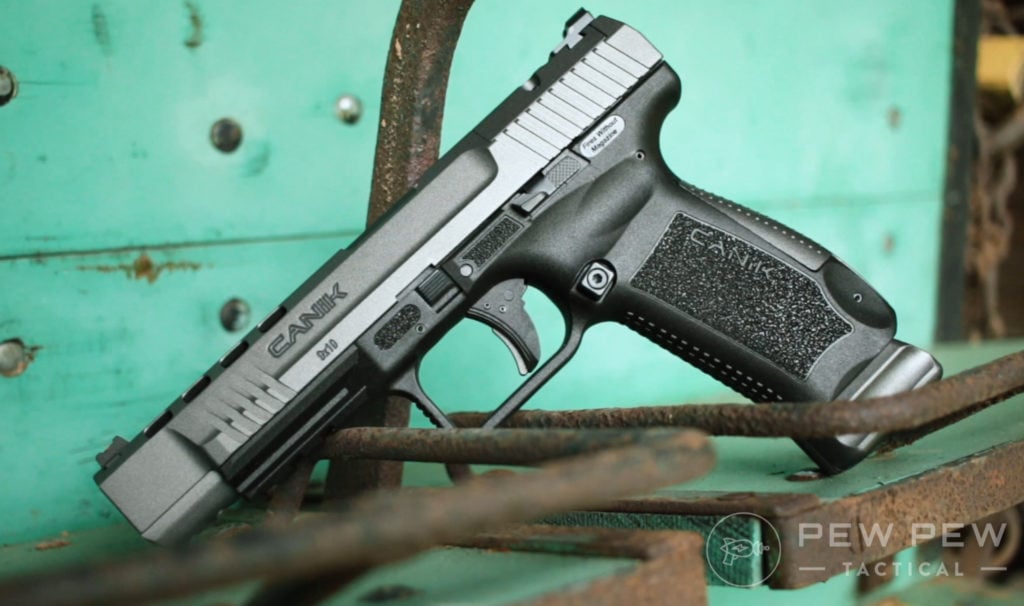 It's not U.S.-centered either. Basically, every country in the world is experiencing the same issue. There are virtually no imports coming in to provide relief.
After all, if guns and ammo are selling out in their own countries, manufacturers have no incentive to deal with the hassle of sending products abroad.
Shifts in Gun Trends
With all of this in mind, we at Pew Pew Tactical talked to some gun shops and manufacturers to see if the shortage led to shifts in the sort of firearms and ammo people are looking for.
Are people turning to alternative arms to meet their needs?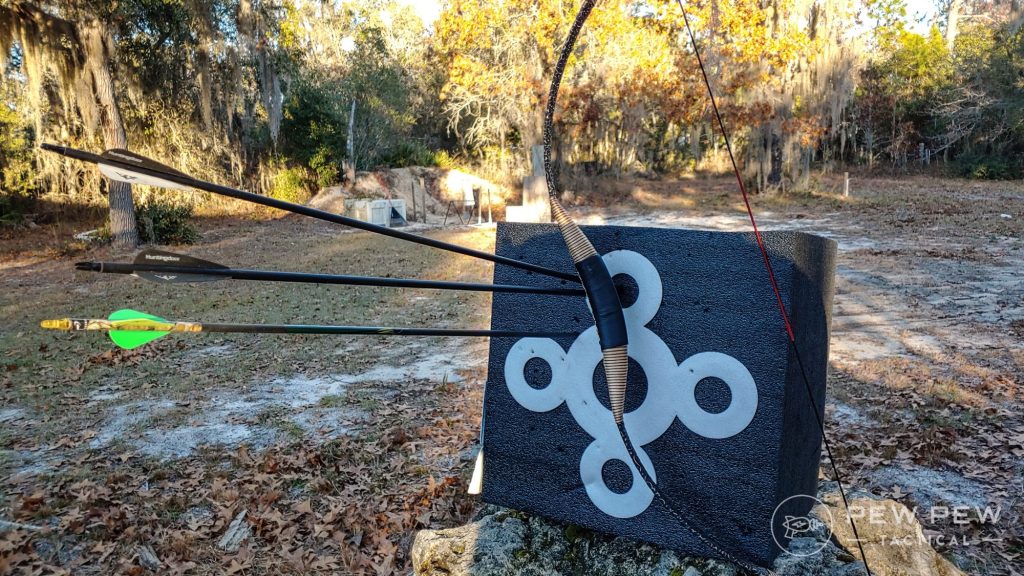 In short, we learned the answer was both yes…and no.
In the beginning, when ammo and arms began drying up, there were more noticeable trends in demand.
Early on, there was a shift to rimfire ammo and guns.
Notoriously more affordable than their centerfire counterparts, consumers flocked to brick-and-mortar stores and online gun shops to grab what they could of rimfire guns and rounds once centerfire was nowhere to be found.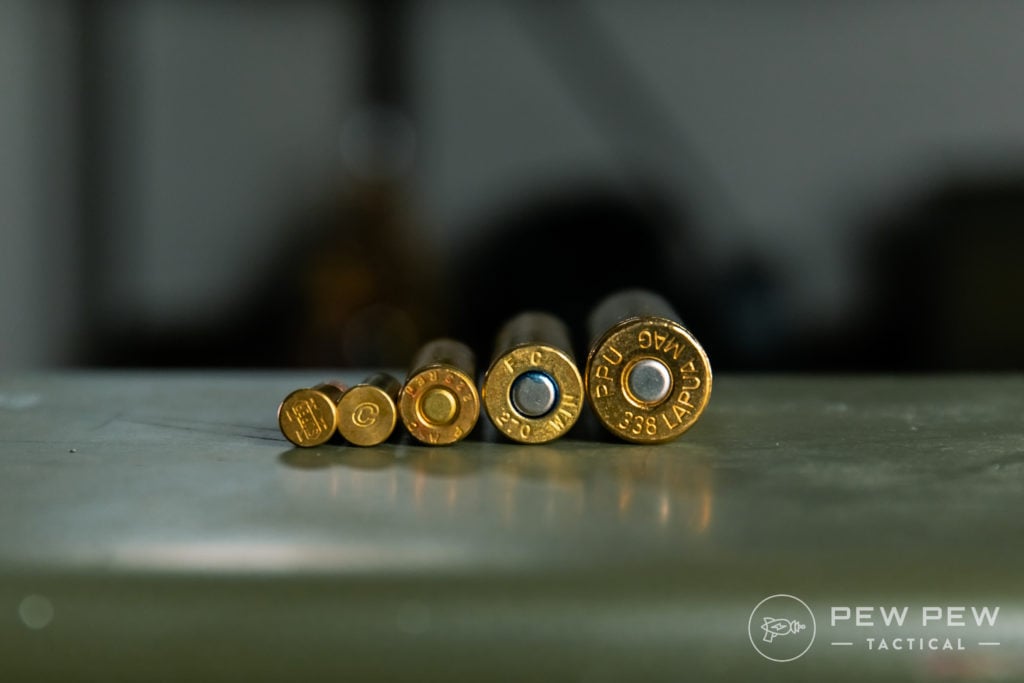 Ultimately, rimfire supplies were exhausted.
In the fall, consumers moved to shotguns. While shotguns are usually better sellers in hunting months anyway, the fall of 2020 saw these firearms exhausted by Christmas too.
Rob Gates, VP of Sales and Marketing for Savage Arms, said the company experienced a "tremendous turkey season" during a December media event. Gates said numbers were up double digits as more gun owners took the field.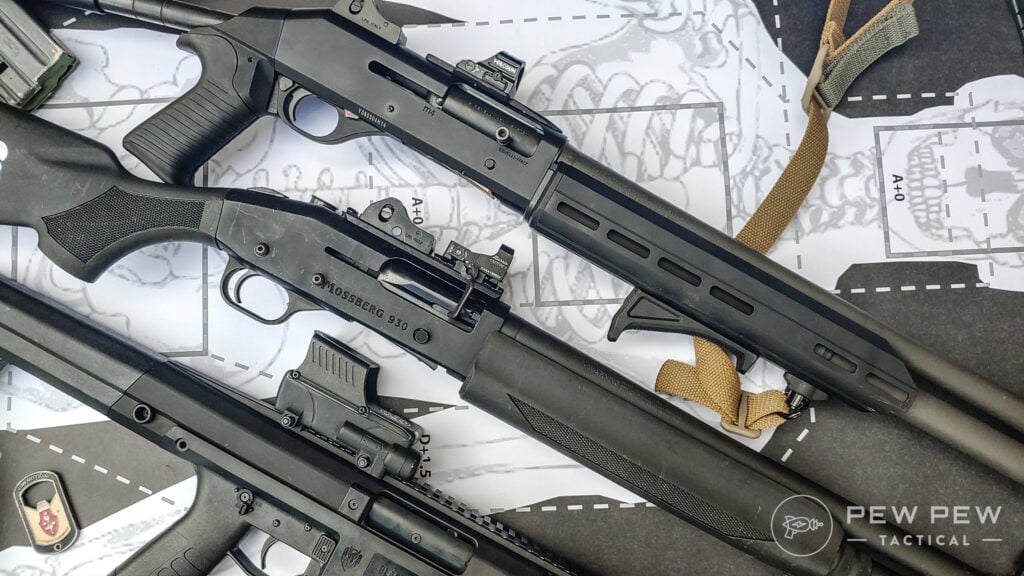 While 9mm and 5.56 caliber firearms were among the first to sell out when the shortage began, consumers have better luck finding polymer guns chambered in these rounds now.
Polymer is easier, quicker, and cheaper to manufacture, so polymer gun makers can churn these out at a higher rate. That said, it's not as easy to buy as is it once was.
In many shops, guns like these still sell out quickly.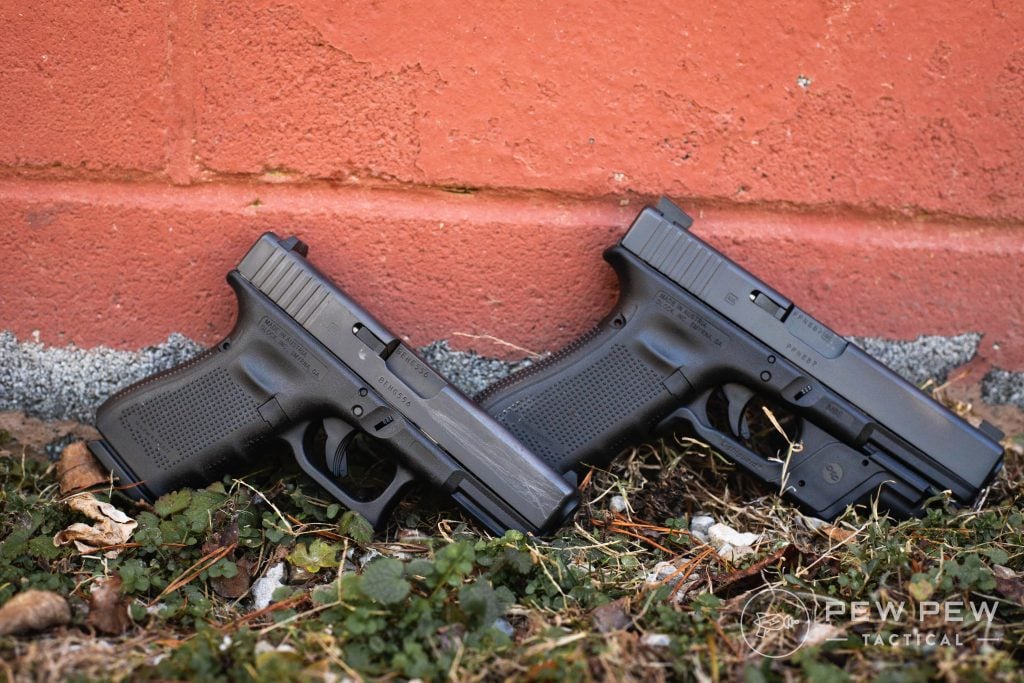 Even guns chambered for other common, but slightly less so, calibers like .308 and .45 ACP sell out fast, making them tough to find.
But in comparison to ammunition, guns are a piece of cake.
Ammo Trends
These days, both .22 LR and 12-gauge, previously two of the easiest to find cartridges, rarely appear on shelves.
Savage's Gates weighed in that rimfire experienced a resurgence in 2020.
In response, many shooters look for more unusual things in hopes of finding anything available.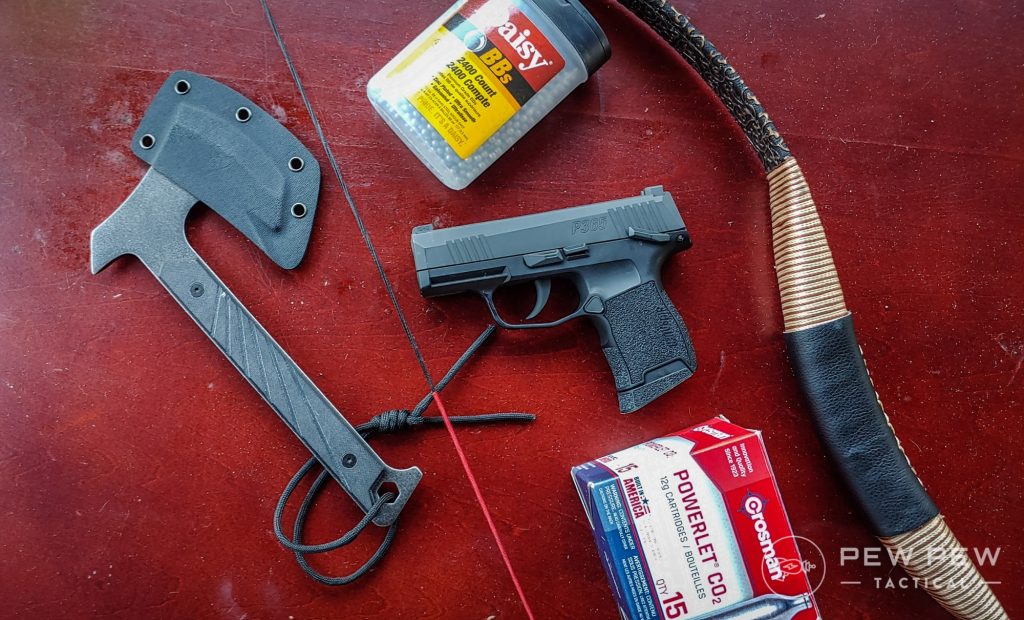 But according to the sources we talked to, this achieves mixed results, especially at this point in the shortage.
Like guns, shops are getting more 9mm and 5.56 than other calibers, but they're selling out as soon as they hit the shelves.
Even for stores that cap the amount of ammo one can buy, inventory typically sells out within just a few hours, if that.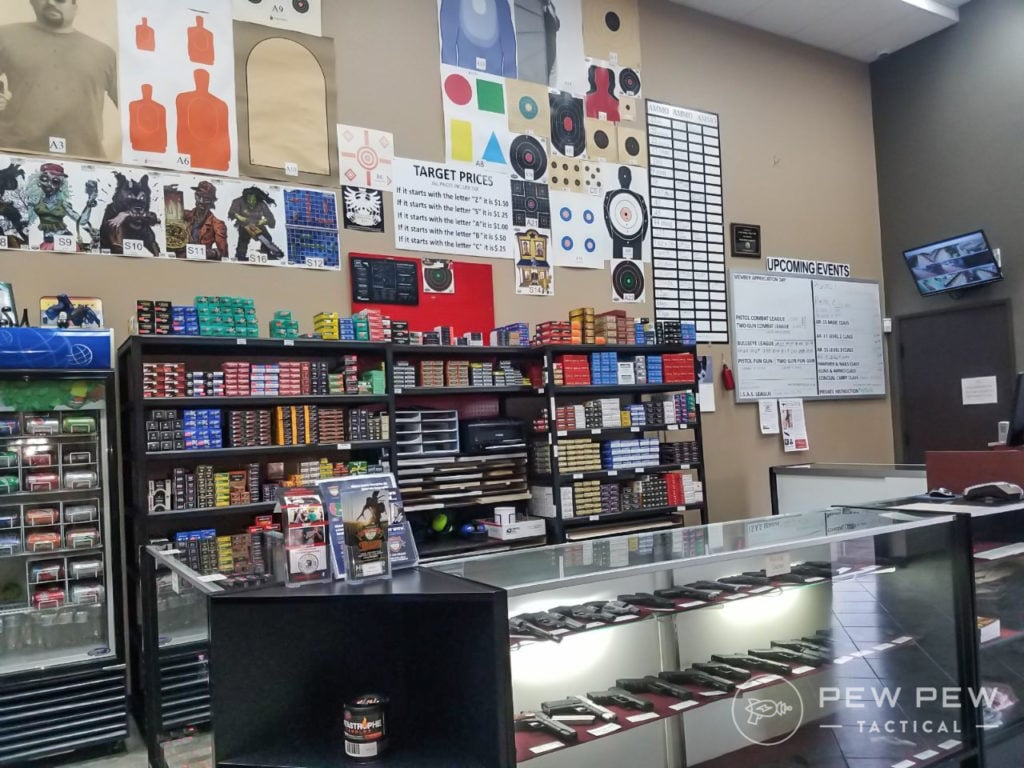 More unusual rounds find their way onto shelves and tend to stay, but it's the guns themselves that are hard to get.
For example, the gun store owners I talked to said they had lots of .38 Special and Norma caliber available. But there was hardly a surplus of guns in those calibers even before the shortage.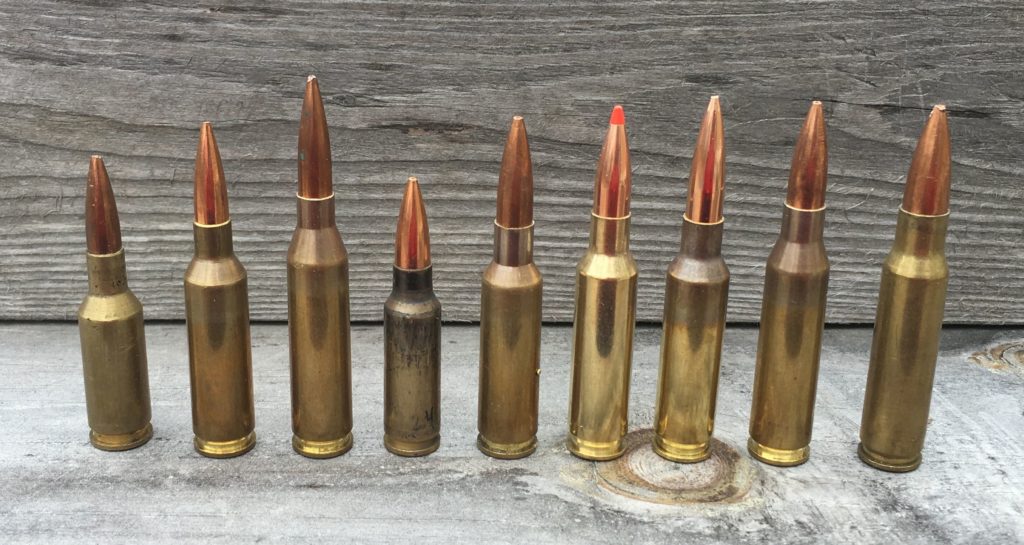 When you can get your hands on ammo, it doesn't come cheap either.
But don't blame your gun shop for that. It's the manufacturers.
Shops currently pay exorbitant prices just to stock ammo. As one of the shop owners I talked to put it, "They're pricing it like Maine Lobster: market price."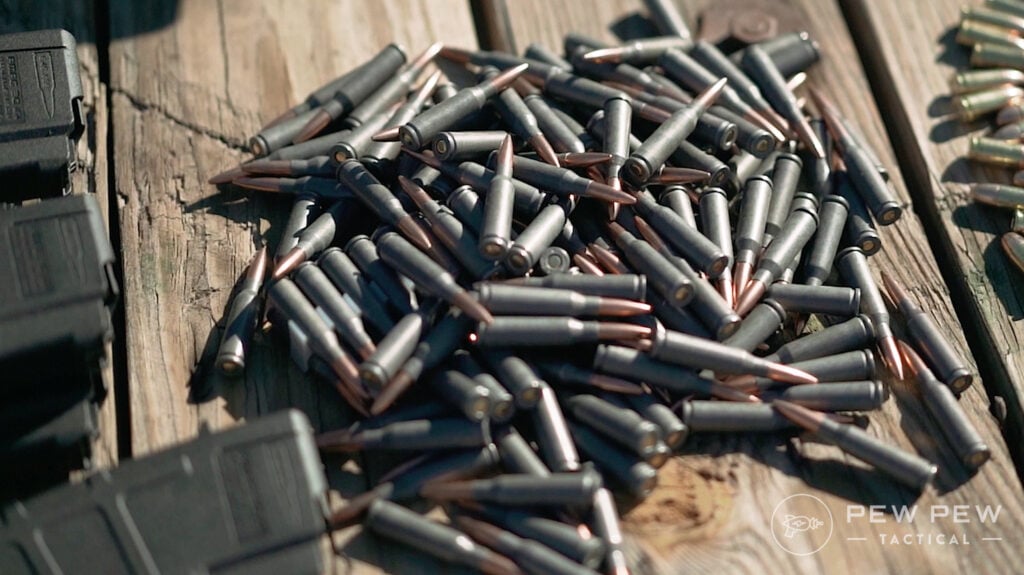 It's hard to hold it against the manufacturers, though.
While there are conspiracy theories about ammo companies like Hornady and Federal stockpiling ammo in warehouses to artificially create a shortage, the reality is ammo is going almost directly from the manufacturing line to shipping trucks.
"It takes months to train people. You got to train people to make ammunition that takes time. You got to get the raw materials. On top of that all, we're dealing with a pandemic," Jason Vanderbrink, the President of Federal, CCI, Speer, and Remington explained in a video message.
Like so many companies right now, ammo manufacturers are just trying to stay afloat.
Gun Gear & Gadgets
It's not just firearms and ammo, though. Periphery gear – like apparel, targets, and cleaning supplies — has also seen an increase in interest.
For example, one gun shop owner reported that duck hunting clothing wasn't available to stock until after the season had already ended.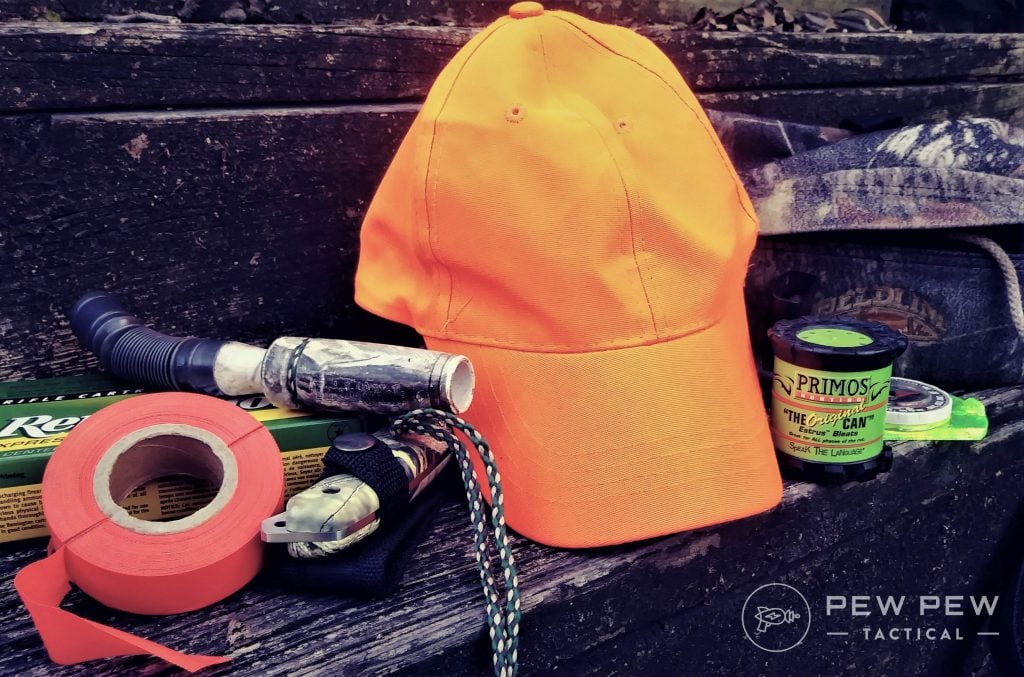 Vista Outdoor – who represents Blackhawk, Bushnell, Hoppe's, and Uncle Mike's — reported a 19% increase in hunting and shooting accessories from Q2 2019 to 2020.
"More accessories are being purchased to support participation. Categories such as gun cleaning kits, slings, hunting scopes, eyes, and ear protection…," Vista Outdoor CEO Chris Metz said in a November 2020 Earnings Conference Call.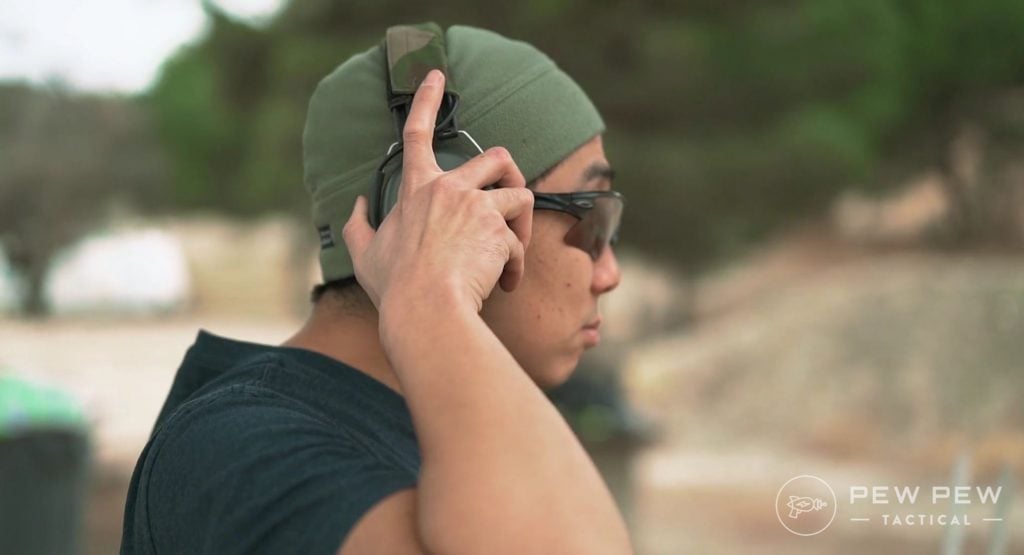 Fortunately, many gun shops are getting a little bit of relief from a couple of areas.
For one, there has been a slight bump in people coming into shops to sell their firearms, especially in the form of firearm collections. This allows shops to stock some firearms.
Shop owners said customers, in this case, are looking to sell in anticipation of legal regulations on firearms, or they face financial difficulties due to the pandemic.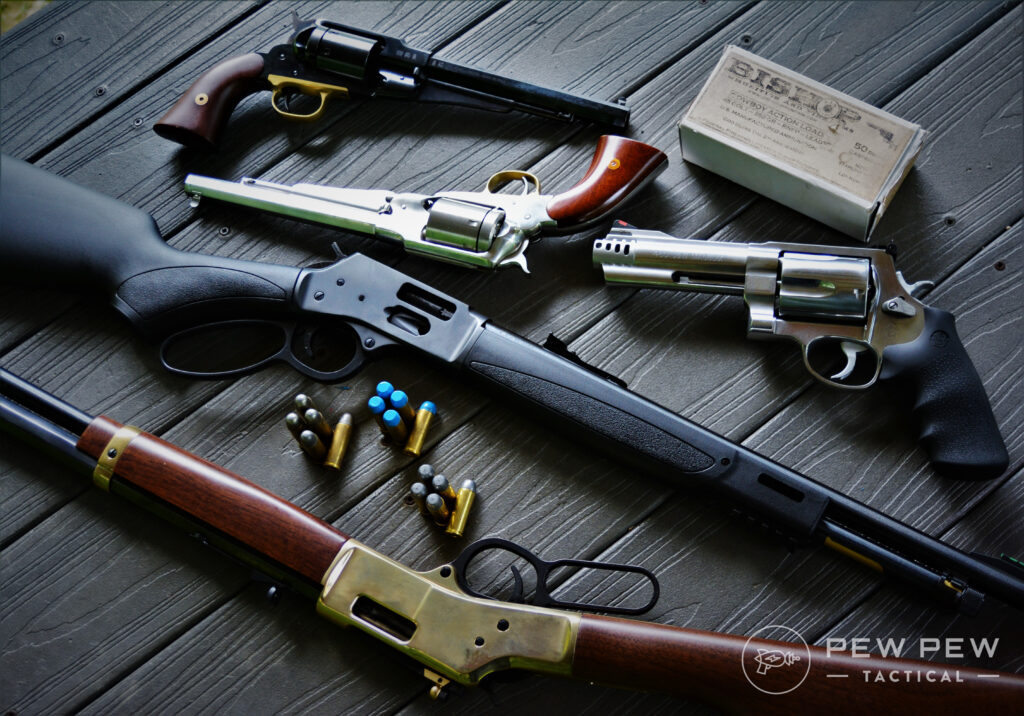 There's also a subset who sell pieces of their collection because they see an opportunity to make some cash in the shortage.
In a first, some shops are even beginning to accept secondhand sales of ammo to aid in stock. So far, though, they don't see much of it.
Demand for maintenance services, like cleaning and repairs, has also increased relative to past years.
According to the shop owners, this has been the real saving grace, helping them make ends meet in a rough economic climate.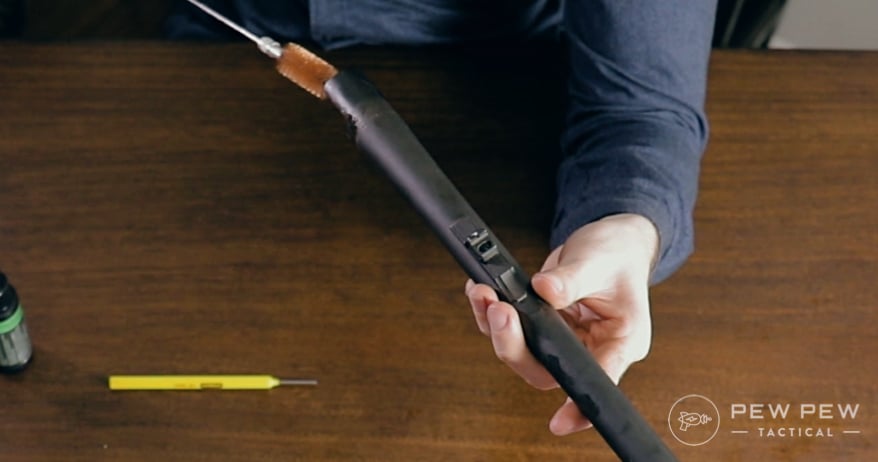 Conclusion
Unfortunately, we don't know when the shortage will end. Ammo makers initially projected a return to stock in summer 2020, but that projected date seems questionable as spring yields to summer.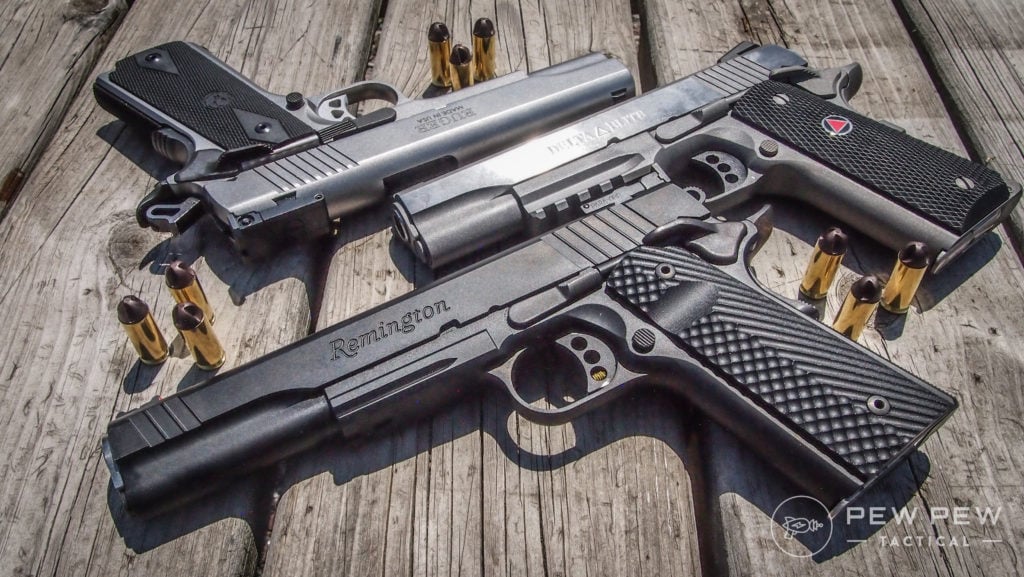 The rollout of COVID vaccines could see a shift in demand, bringing more stock to shelves. Though a normalized inventory won't immediately appear, a return to normalcy may allow manufacturers to catch up while, simultaneously, demand decreases.
Time will tell, though.
So how have you handled the ammo and firearm shortage? Let us know in the comments. For more on how COVID impacted the gun industry, see Gun Sales Pre and Post COVID or for ideas on firearm alternatives, check out the Best Gun Alternatives.