Every nation's history is filled with iconic weapons that help to define its past.
The Romans had the gladius, while the Italians had their WW1 trench fighting knives.
America…well, she has the tomahawk.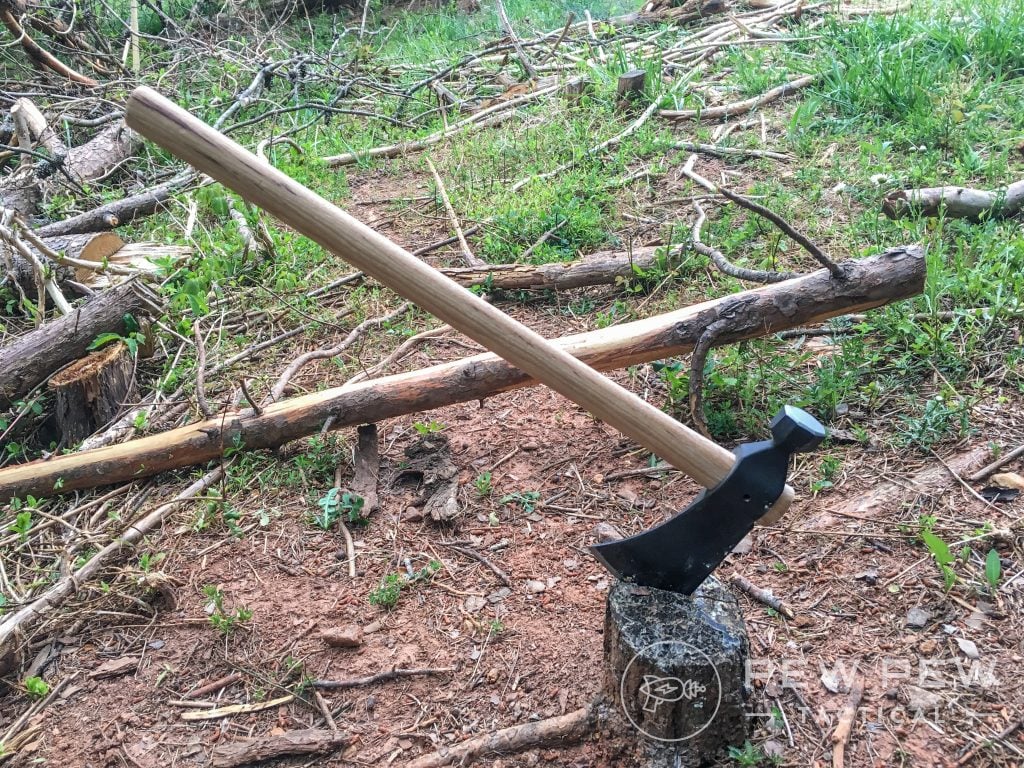 Though predominantly associated with the American Indians, this unmistakable weapon played quite a role within the American soldier's life.
The reason for this is simple. A tomahawk is truly a fierce weapon.
Its quick nature, bushcraft use, and ability to strike absolutely devastating blows earned its place in history.
But why did the tomahawk spread throughout the New World like wildfire once it reached our shores? And does it have a place in the modern world?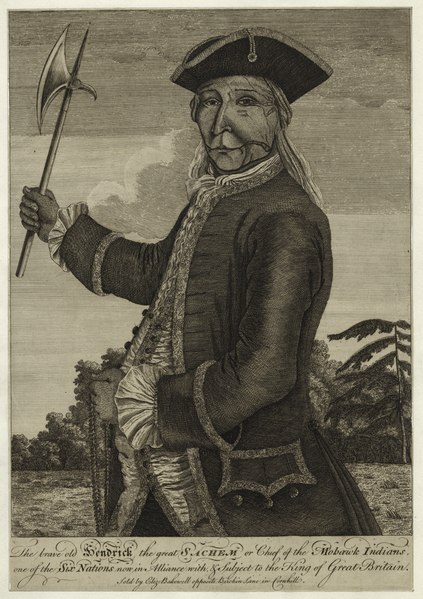 If you're looking for answers, we got 'em!
Read on to discover just what we can glean from the history of the fighting tomahawk and what the future holds.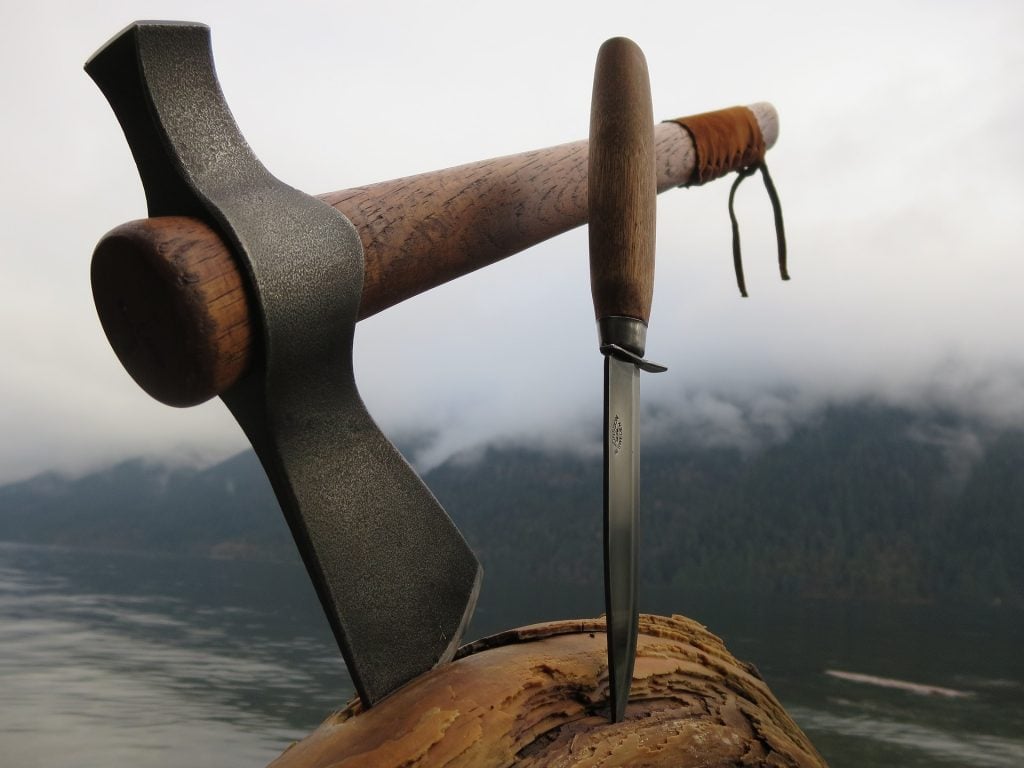 Table of Contents
Loading...
The Origin of the Tomahawk
When entering an unknown world – a place that nobody has visited – it's best to be prepared.
It was this insight that led John Smith and the rest of the Jamestown settlers to ensure they had the necessary gear they needed to survive in the New World.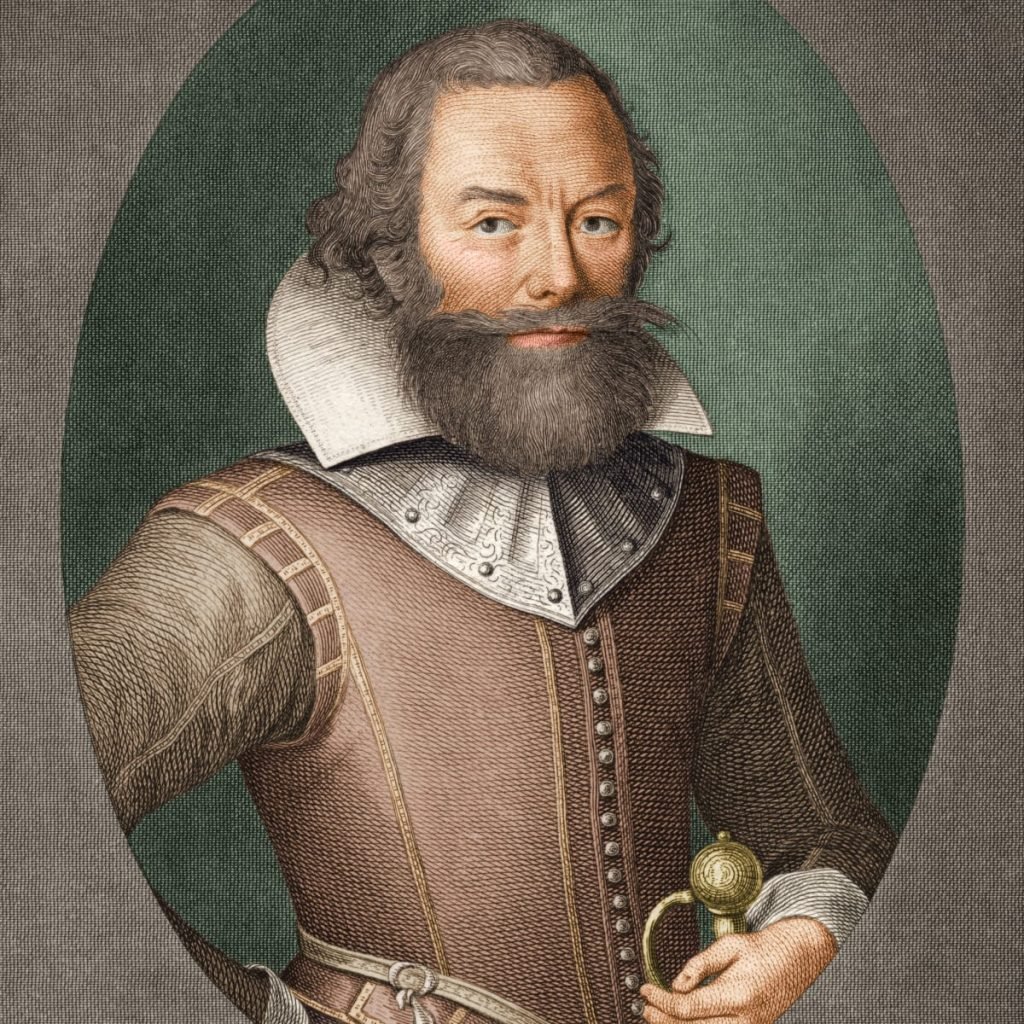 Knowing a great deal of their time would be spent building homes, fences, barns, and chopping firewood, the men of Jamestown frequently carried hatchets with them throughout their day.
The settling of Jamestown quickly brought the early settlers into contact with American Indians – particularly the Virginia Algonquin. This tribe stretched from the Hudson Bay all the way down to Virginia.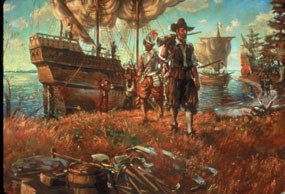 The Algonquin were fascinated by these weapons. Those who inhabited the region, roughly 14,000 to 21,000 of them, referred to the hatchets as tomahac — the Algonquin word meaning "to strike."
Though this term was originally used to define any type of striking weapon, with time, the word "tomahawk" came to mean only one thing…a small metal ax.
Prior to the introduction of metal tools, the American Indians throughout North America relied upon stone knives and axes.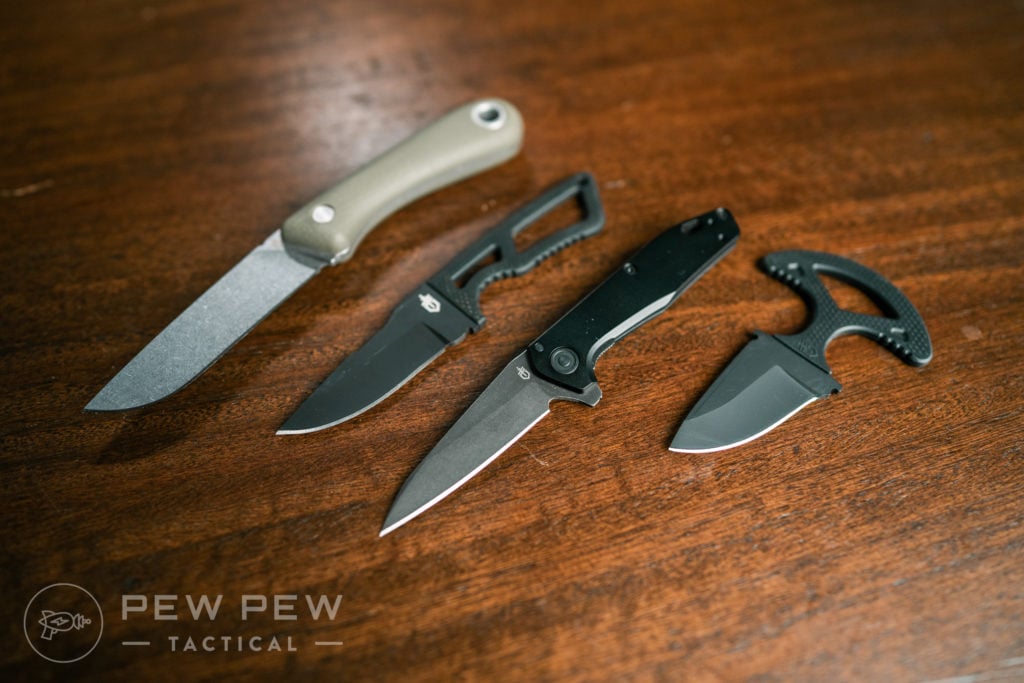 The ability to use metal for any kind of cutting completely revolutionized how they viewed their old tools and weapons. American Indians instantly recognized the benefits of a metal edge.
Axes and clubs had long been a symbol of power and status amongst American Indian tribes. But the possession of a true metal tomahawk took that status symbol to a new extreme.
Because of this, metal tomahawks soon became extremely popular trade items with the American Indians.
This helped early settlers get corn, squash, and other necessities in return. (All needed supplies to survive the long winters of the New World.)
The French and Indian War
After repeated invasions by the French into British-owned regions, England declared war in 1756.
The Huron, Shawnee, Ottowa, and Delaware were just some of the American Indian tribes united with the French.
Meanwhile, the Iroquois – mortal enemies of the Huron – sided with the British, among many other tribes.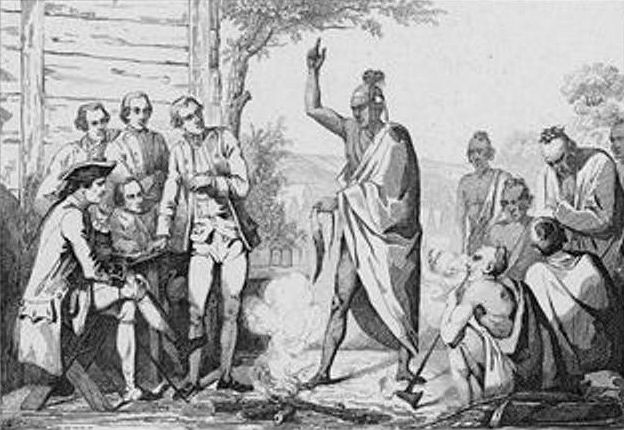 (Seriously, if you study the French and Indian War, all of the tribes involved quickly grows confusing.)
This widespread recruitment of American Indians for war led to the tomahawk's extensive use in battle.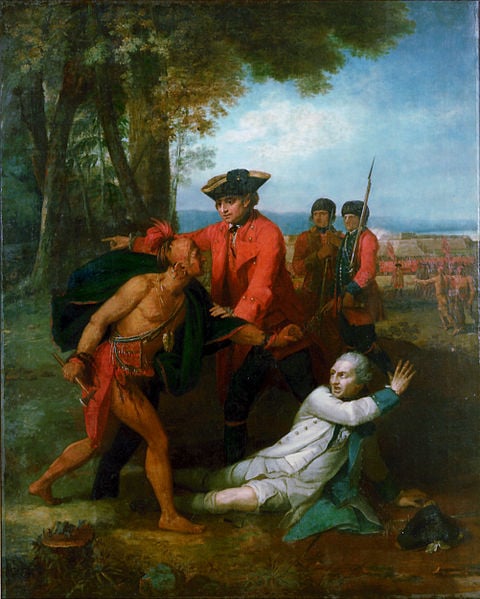 Due to this, the greater part of the Thirteen Colonies quickly realized just how effective this weapon could be.
This led to its widespread adoption as a choice of close combat weapon in the war to come.
Chopping Down Tyranny
Enter the War for Independence.
After years of tyranny, the Declaration of Independence was signed by 56 incredibly brave men.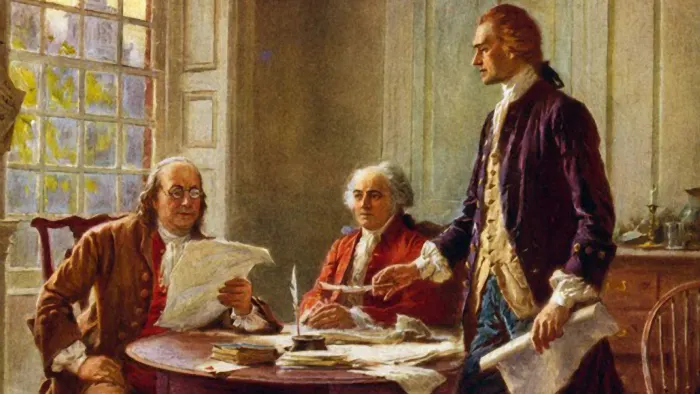 England instantly viewed the presence of such a document as a sign of the "unruliness" of Americans and continued to ship even more soldiers over the Atlantic to quash the "rebellion."
After British troops killed civilians during the Boston Massacre, the War for Independence began. And we geared up to kick butt.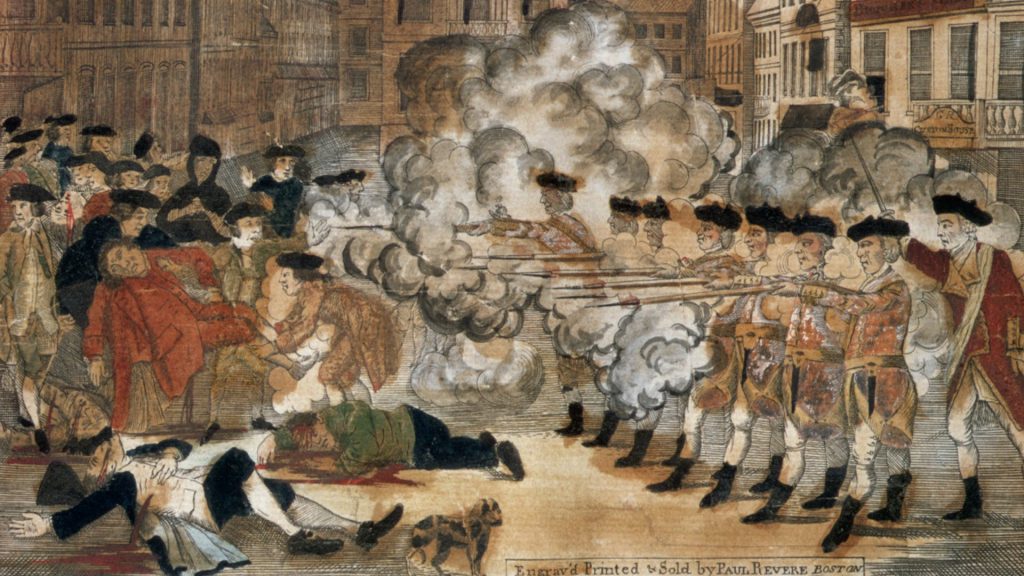 The flintlock musket was the most technologically advanced firearm of its time. Both British soldiers, Hessian mercenaries, and Americans would have all had them.
However, their rate of fire was incredibly slow. When it came to hand-to-hand combat, a backup weapon was needed.
Continental Congress understood this. As a result, they mandated all American soldiers carry either a sword or a tomahawk into battle.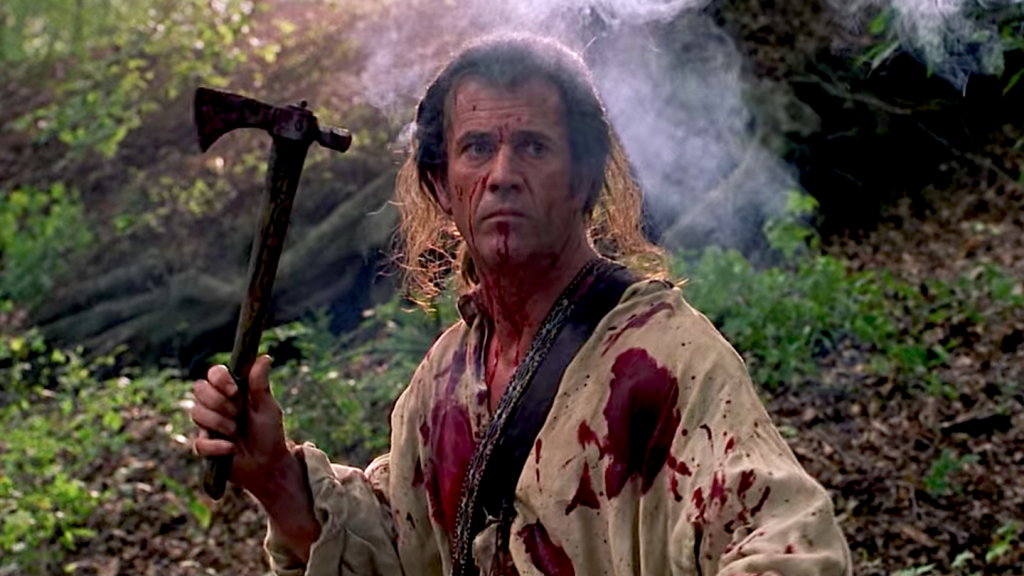 Several patriots followed suit, commanding their men to carry tomahawks into battle as well.
Colonel Thomas Knowlton (who's coincidentally on the logo of the Virginia Citizen's Defense League) was one of them.
He raised a group of fighters known as Knowlton's Rangers who carried tomahawks as they performed reconnaissance missions, probing enemy lines.
Perhaps the most famous of Knowlton's Rangers is Nathan Hale. You know him best from a little sentence that goes something like…"I regret that I have but one life to give for my country."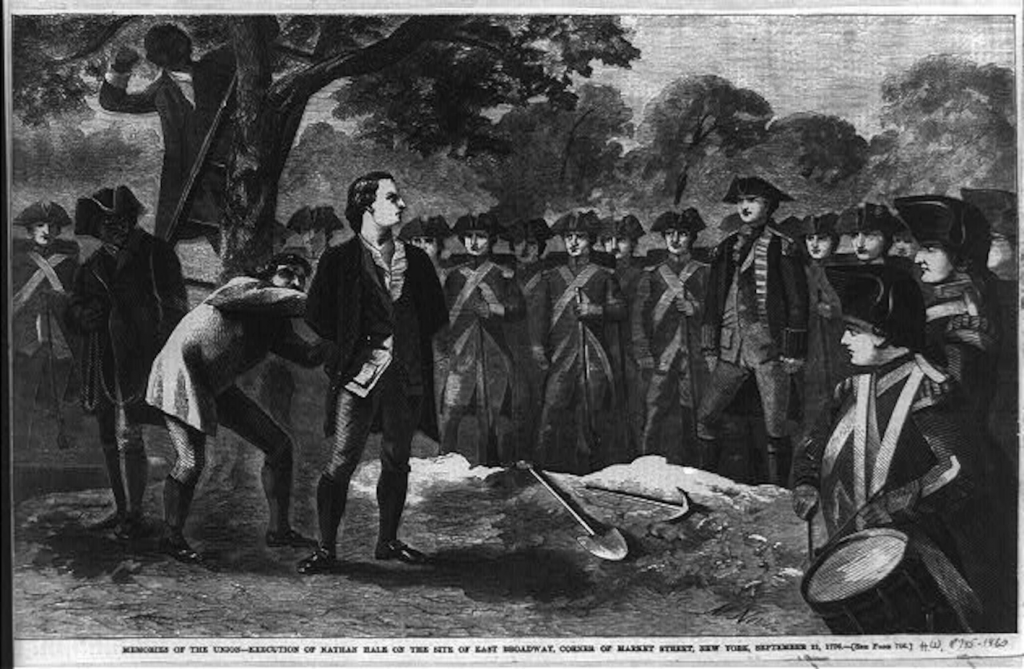 Had it not been for these tomahawk-wielding men, America may never have existed.
The Tomahawk Travels West
The tomahawk already made a name for itself amongst the Eastern seaboard.
However, not knowing what lay immediately to the west was a source of great consternation amongst early Americans.
In a quest to know more about what the New World contained, Thomas Jefferson sent the Corp of Discovery west with a simple mission…Go as far as they possibly could.
You may have heard of the leaders of this mission, Lewis and Clark.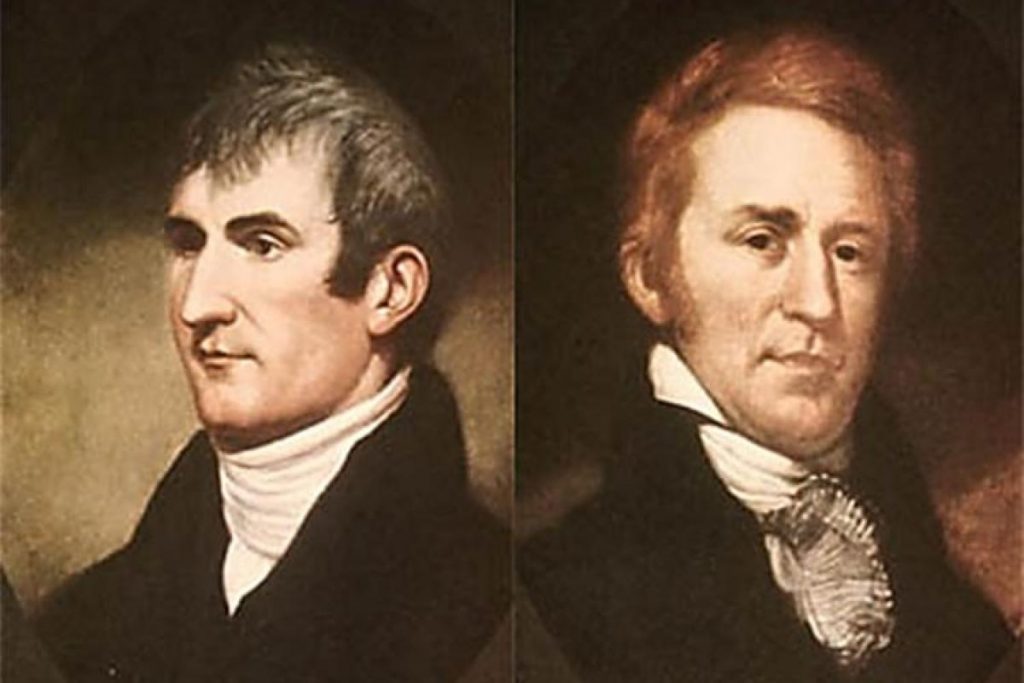 Prior experience taught them that the tomahawk was one of the most prized bartering goods amongst American Indians.
If the mission was to succeed, it would need the currency necessary to buy food, hire scouts, and purchase other goods.
The tomahawk fit the bill perfectly. As a result, the Corps of Discovery was outfitted with hundreds of tomahawks for bartering purposes.
As time went on and the tomahawk became a quintessential part of American Indian weaponry throughout the U.S., different variants of the popular weapon popped up throughout the country.
The Missouri War Axe was one of these — a long, thin-bladed hatchet with a very short handle favored among the American Indians around the great bend of the Missouri River.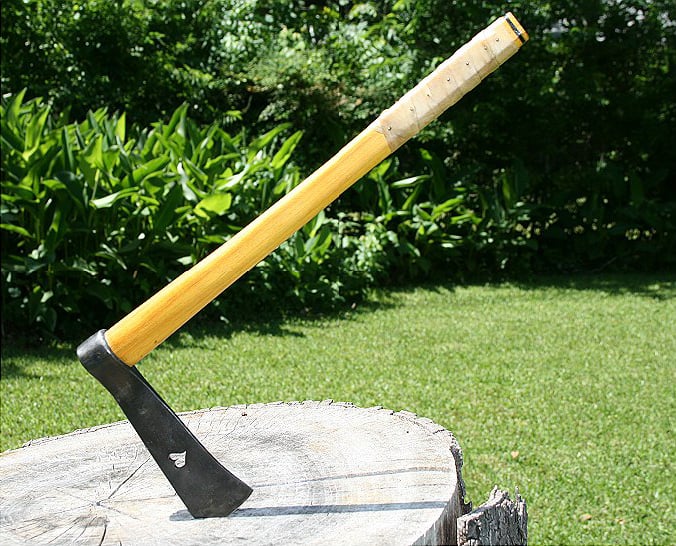 The Spontoon Tomahawk was another variant, boasting a dagger-like blade and a curved appendage near the top.
Still, another was the Spiked Tomahawk, which – you guessed it – had a spike.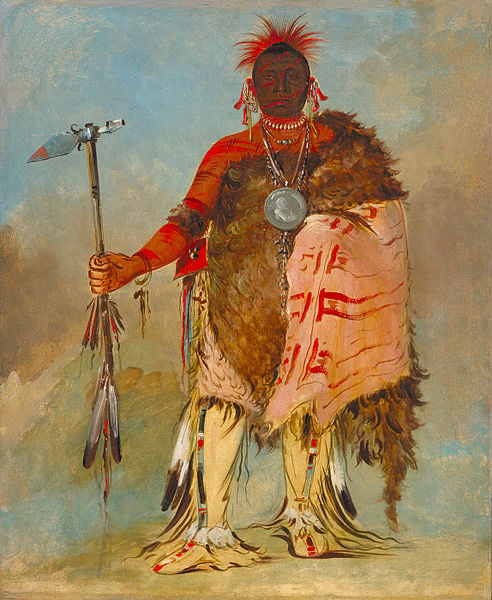 The tomahawk quickly found itself ingrained in American Indian culture throughout the western half of the United States. Both settlers and soldiers quickly found reason to feel fear for its use in combat.
Why?
Because in close quarters, the tomahawk proved an extremely lethal weapon. Wounds it left on the dead were unmistakable.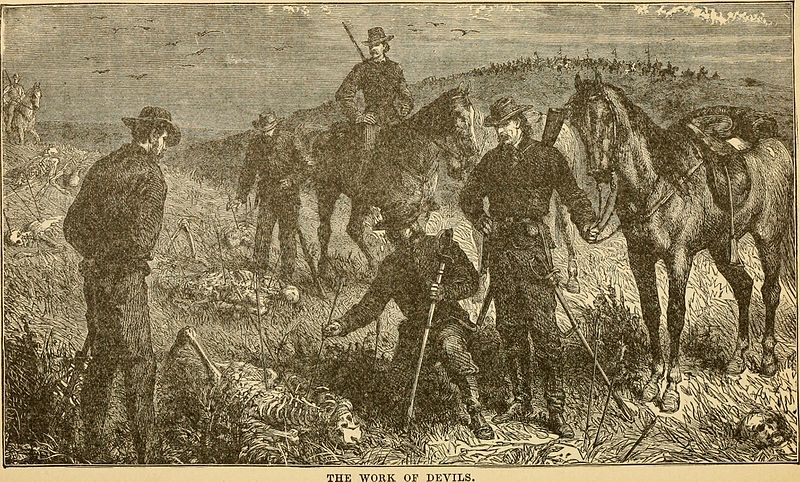 Bodies left behind hacked to pieces by a tomahawk were a form of psychological warfare that imprinted themselves upon soldiers and cowboys.
Taking the Hawk to the Jungle
Modern warfare led to the decline of the tomahawk as a weapon.
World War I and II set it upon the shelf as an interesting weapon of the past, nothing more.
And then came Vietnam.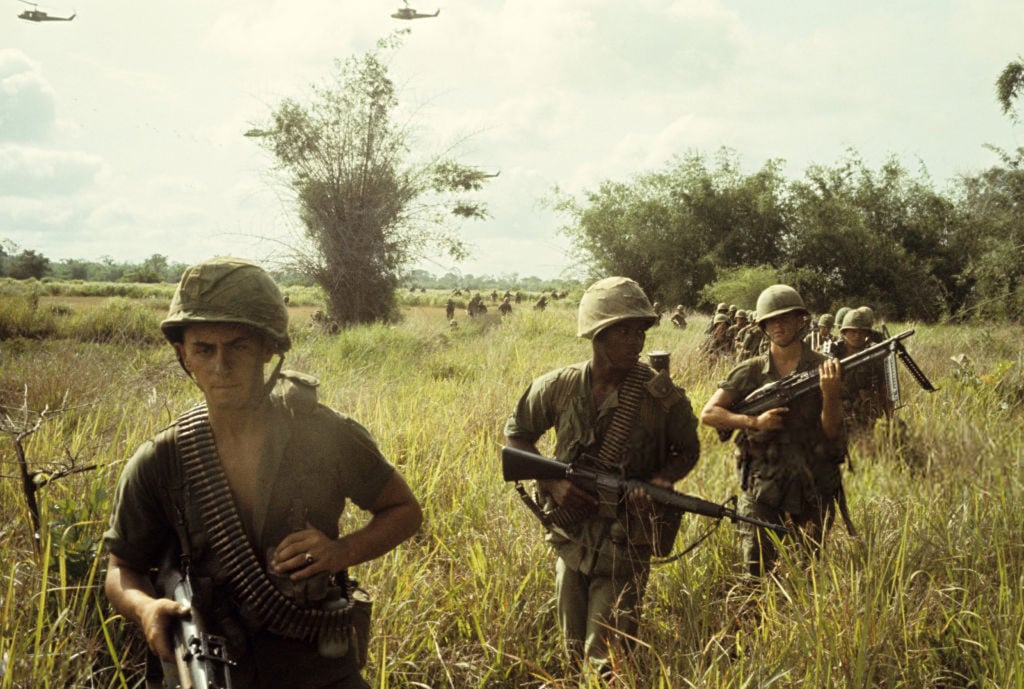 The Vietnam War was different than any other war America fought up until that time.
Repeated patrols through dense jungle led to very close combat with the Viet Cong – causing many Americans to rely on a pump-action 12-gauge as their primary weapon of choice.
The enemy was constantly so close and the jungle so dense that the shotgun's spread and stopping power were both incredibly practical.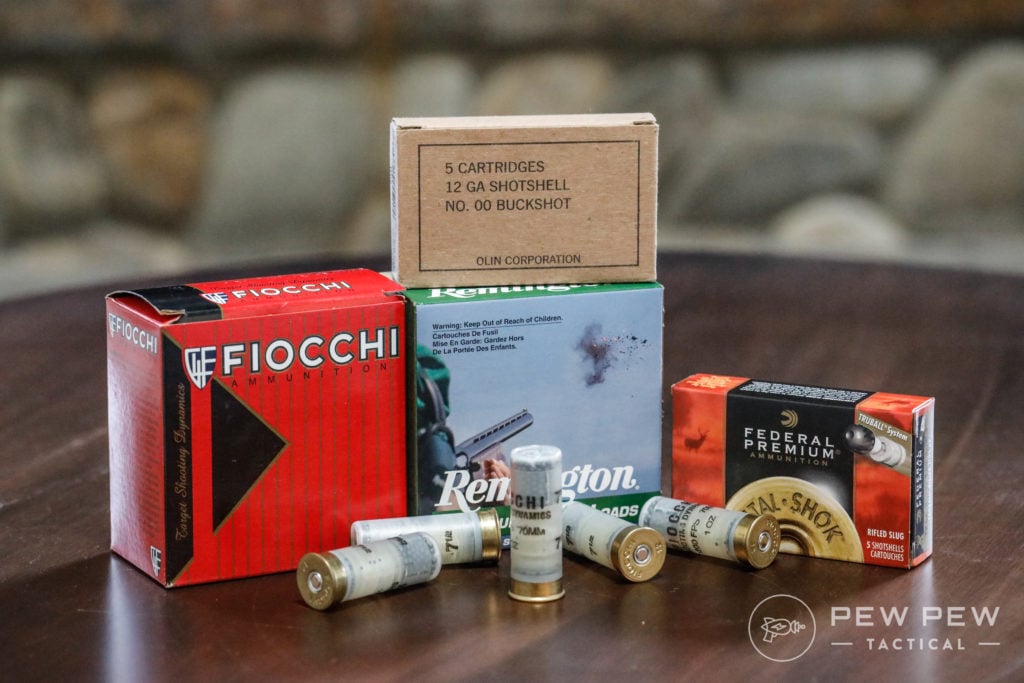 Peter LaGana, a World War II vet of Mohawk descent and president of the American Tomahawk Company, saw an opportunity.
Understanding the need for a close combat weapon melee weapon that Vietnam required, and knowing the tomahawk would work well, he began mass production of a special spiked version of the tomahawk.
This version became known simply as the Vietnam Tomahawk.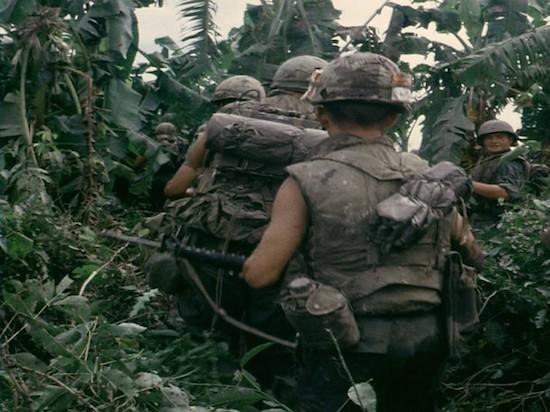 American troops overseas loved this new hawk. Thousands were purchased as a result.
It was used for digging trenches, clearing trees for Huey helicopter landing pads, and, yes, close combat as well.
One particular story we have from this time involves a soldier using his hawk to kill four enemy soldiers after he lost his rifle in the chaos of battle.
The Current World
Even in a world of grenades, Predator drones, and automatic weapons, the hawk is most certainly not a shelved weapon.
American soldiers used them throughout both Afghanistan and Iraq, chiefly to smash doors, deflate tires, break locks, and open crates.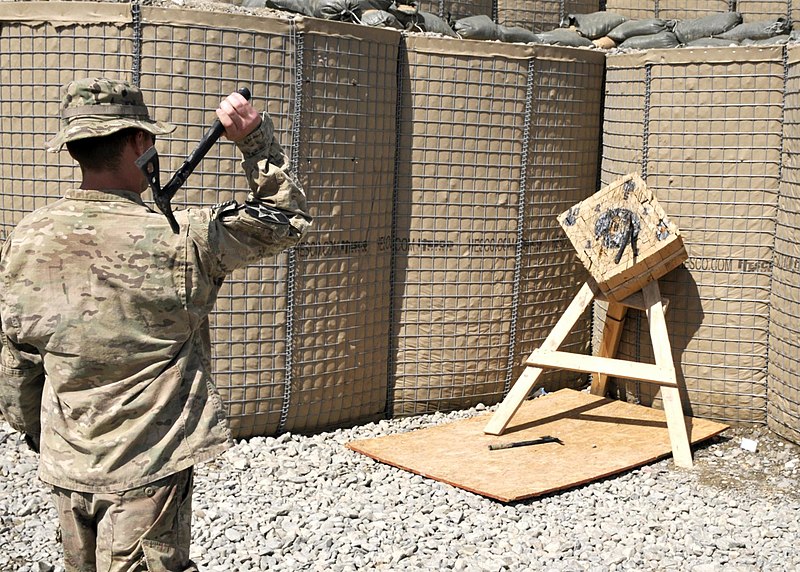 Modern tomahawks can even penetrate a Kevlar helmet!
Seal Team 6 carried tomahawks on their hunt for Osama bin Laden, and a tomahawk is included within each Stryker vehicle as a part of the tool kit.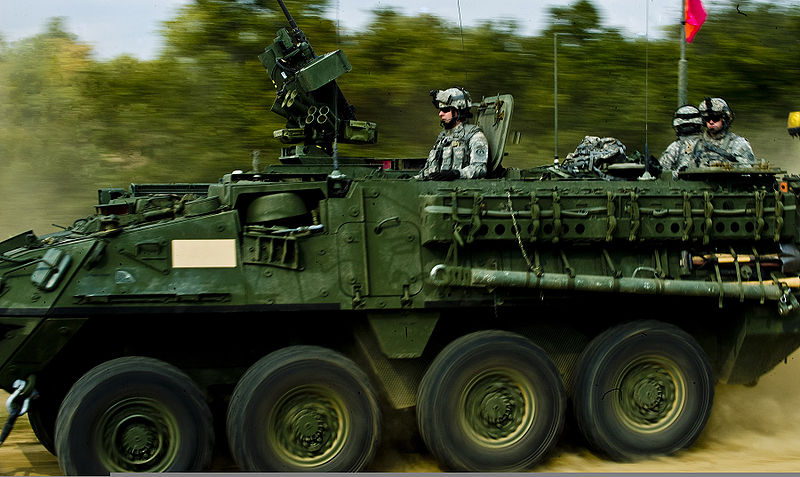 As you can see, the tomahawk is here to stay, even when it comes to modern warfare.
The Practicality of Fighting
When it comes to melee fighting, the tomahawk has a lot going for it.
The light weight of the head makes it an incredibly fast weapon that can wreak absolute destruction after a full swing.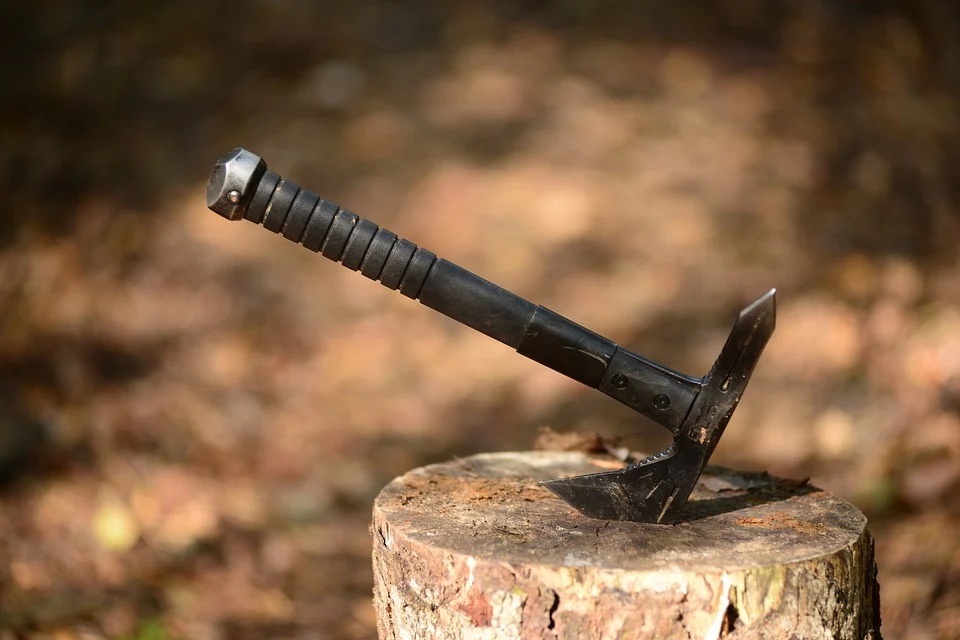 However, that would be the low-hanging fruit. The tomahawk offers other uses aside from the quintessential full swing.
For starters, the hook of the blade can be used to "grab" either an enemy's weapon or various limbs. This gives the user the ability to manipulate the enemy for further attack as the opponent can either be disarmed or "opened up" for a stab or future chop.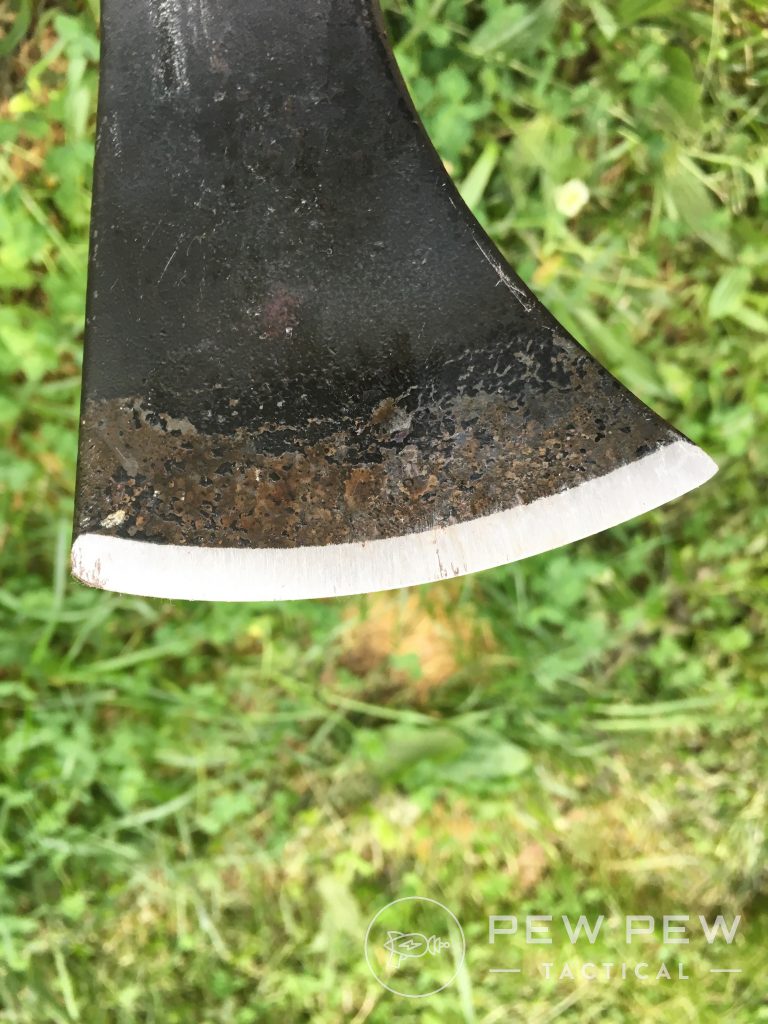 And if one is stuck in a very close quarters situation such as a hallway, the handle can be choked up on so that the fist is closer to the head.
When this is done, short punching type of motions or smaller swings can be used in lieu of a full swing. This will still allow the user to disable an enemy.
In short, the number of uses in combat means that the tomahawk is a highly effective weapon. In the hands of a skilled user, it can be utilized for a wide variety of combat techniques.
The Best Tomahawks on the Market
Despite its long military career, tomahawks aren't just for American troops.
There are a number of great brands out there crafting quality hawks well worth you looking into.
I've long been interested in tomahawks, following the market on them for over 10 years now.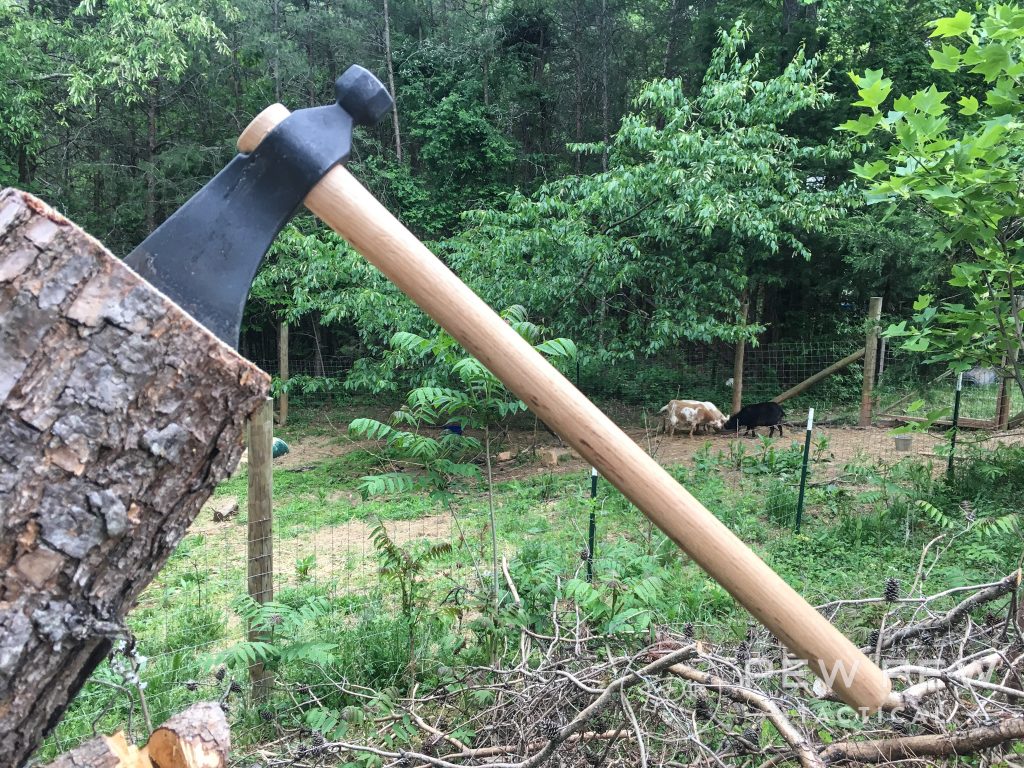 I can unequivocally state that the best tomahawks out there and most reasonably priced come from three companies: Gerber, CRKT, and SOG.
Nobody else seems to make a high-quality hawk below $100 as these three do.
Long a staple within the blade industry, Cold Steel has taken its hard-earned reputation into the tomahawk market as well.
This is my favorite knife company out there. I've used their products for years on backpacking trips, but I can tell you this…avoid their hawks.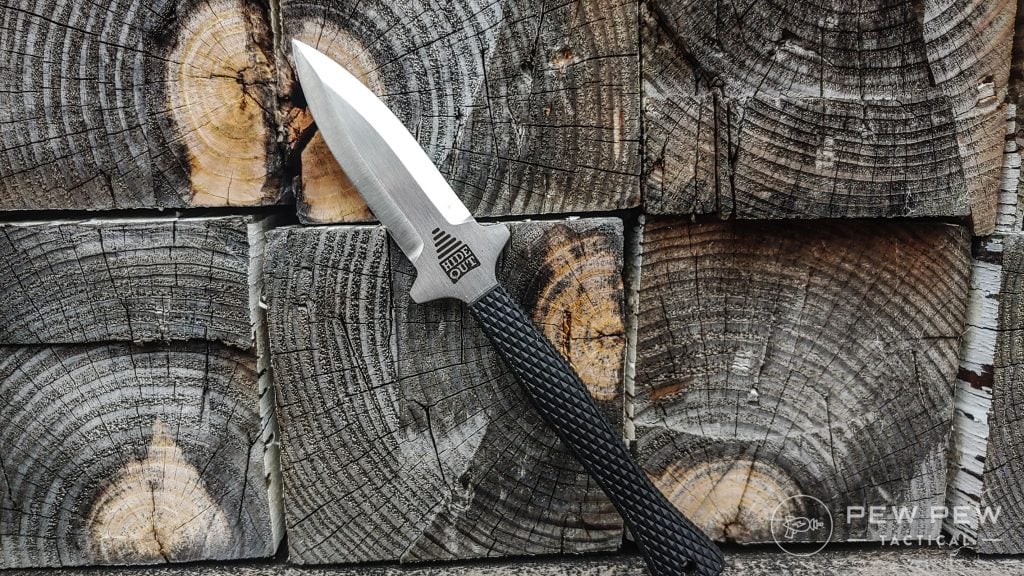 Cold Steel tomahawks arrive pitted, dull, and generally appear to possess lower quality than other brands.
Don't get me wrong; I like Cold Steel. As I mentioned, they're my favorite knife company, but tomahawks…not so much.
With that said, let's jump into four of my favorite tomahawks you can keep around the house!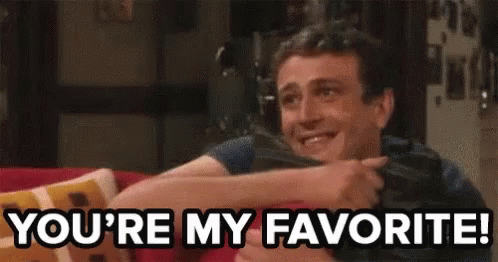 1. CRKT Nobo Tomahawk
CRKT makes high-quality and cool-looking blades that are affordable to the average joe. For this reason, they've grown on me over the years.
You don't have to drop $300 to get a good blade and that's nice.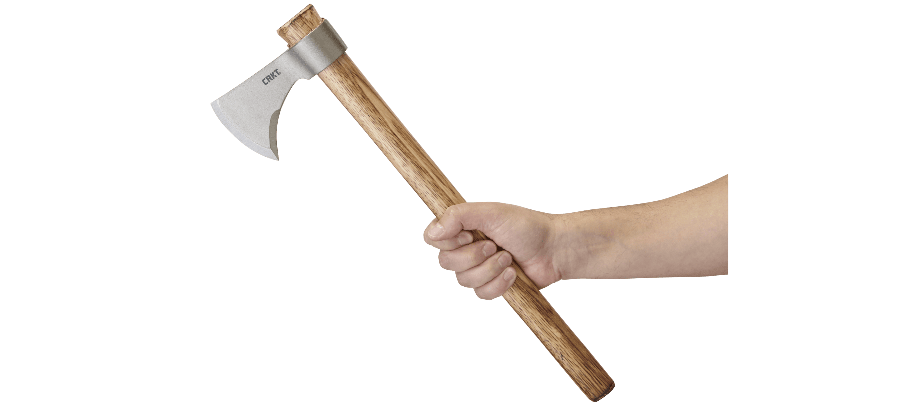 The Nobo Tomahawk weighs in at less than 2-pounds. It measures roughly 19-inches in length and offers a 1055 carbon steel blade.
If you're looking for a fast hawk to use, this may be just what you're looking for.
67
at Amazon
Prices accurate at time of writing
Prices accurate at time of writing
2. CRKT Chogan
When you're out in the woods, the more versatile your tools are, the less you have to carry.
If you can get a tomahawk with a hammer head, this potentially saves you a significant amount of weight.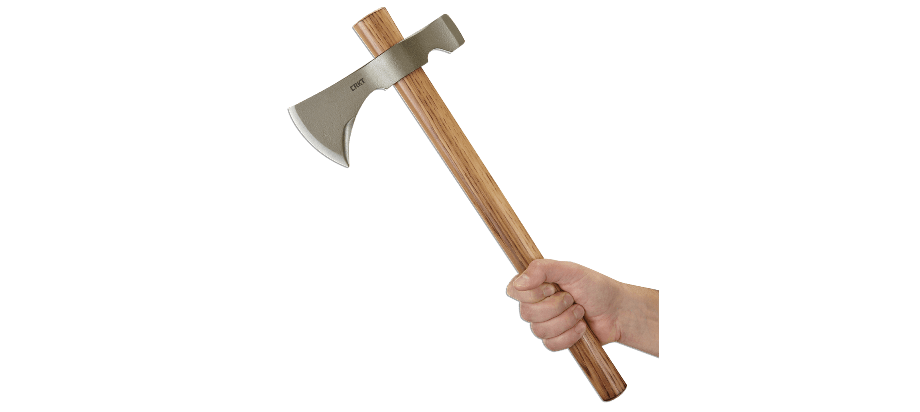 Overall, the Chogan weighs 1.99-pounds with a total length of 19-inches. It offers a 1055 Carbon Steel blade paired with a Tennessee Hickory Handle.
Looking for another traditional style and beautifully crafted hawk, the Chogan will give you just that.
If you do a lot of camping or need a hawk for around the homestead, this will likely be the most versatile one you can find.
52
at Amazon
Prices accurate at time of writing
Prices accurate at time of writing
3. SOG FastHawk
If you prefer a more modern take on the tomahawk or are a fan of the Vietnam-style hawk, then you're going to want to check out SOG.
Sporting a 420 stainless steel blade, it measures 12.5-inches in total length with a blade length of 2-inches.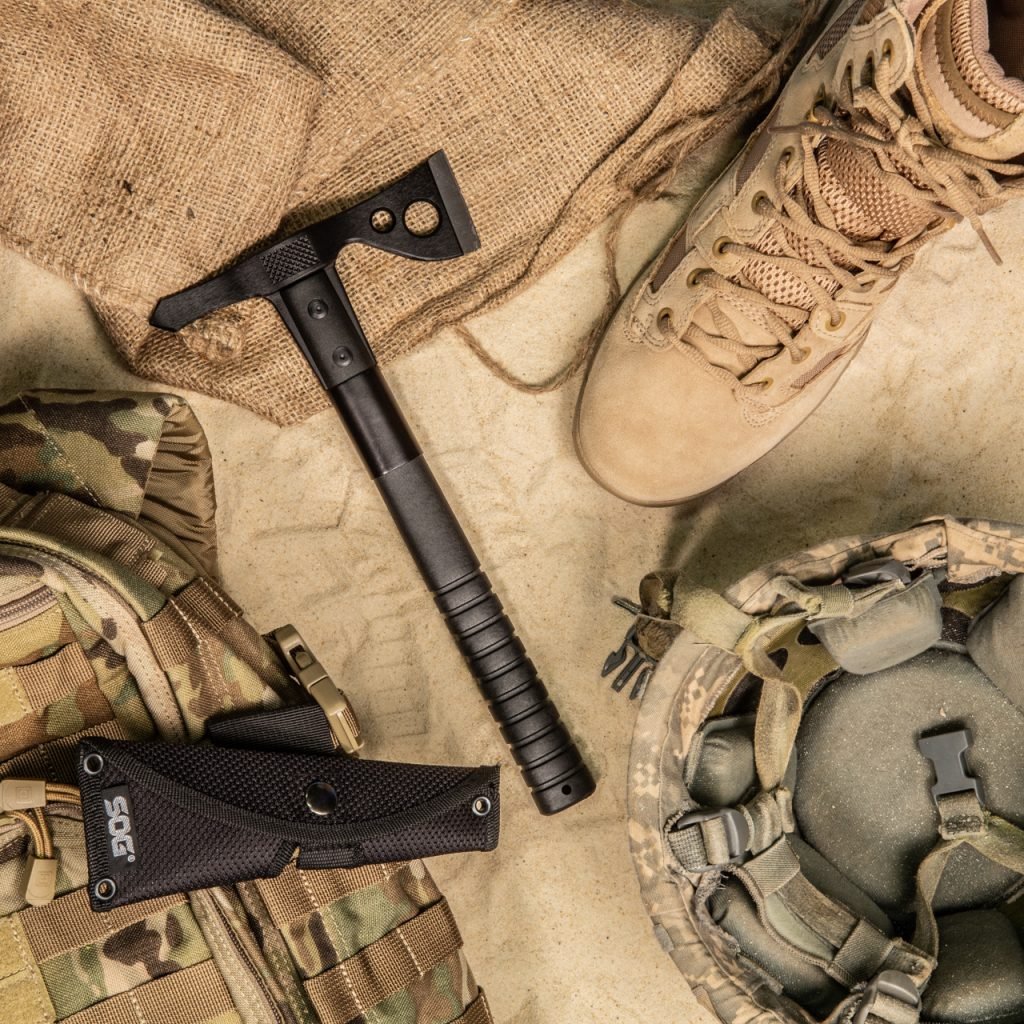 Weighing 12-ounces, the FastHawk offers a sheath with a belt loop for easy carry.
The FastHawk is designed to take a beating and is a very popular hawk for throwing as well.
50
at Amazon
Prices accurate at time of writing
Prices accurate at time of writing
4. Gerber Downrange Tomahawk
At the high-end of this list is the Gerber Downrange Tomahawk.
Though it comes in at close to $200, this hawk is less than 2-pounds and measures 19.27-inches in length.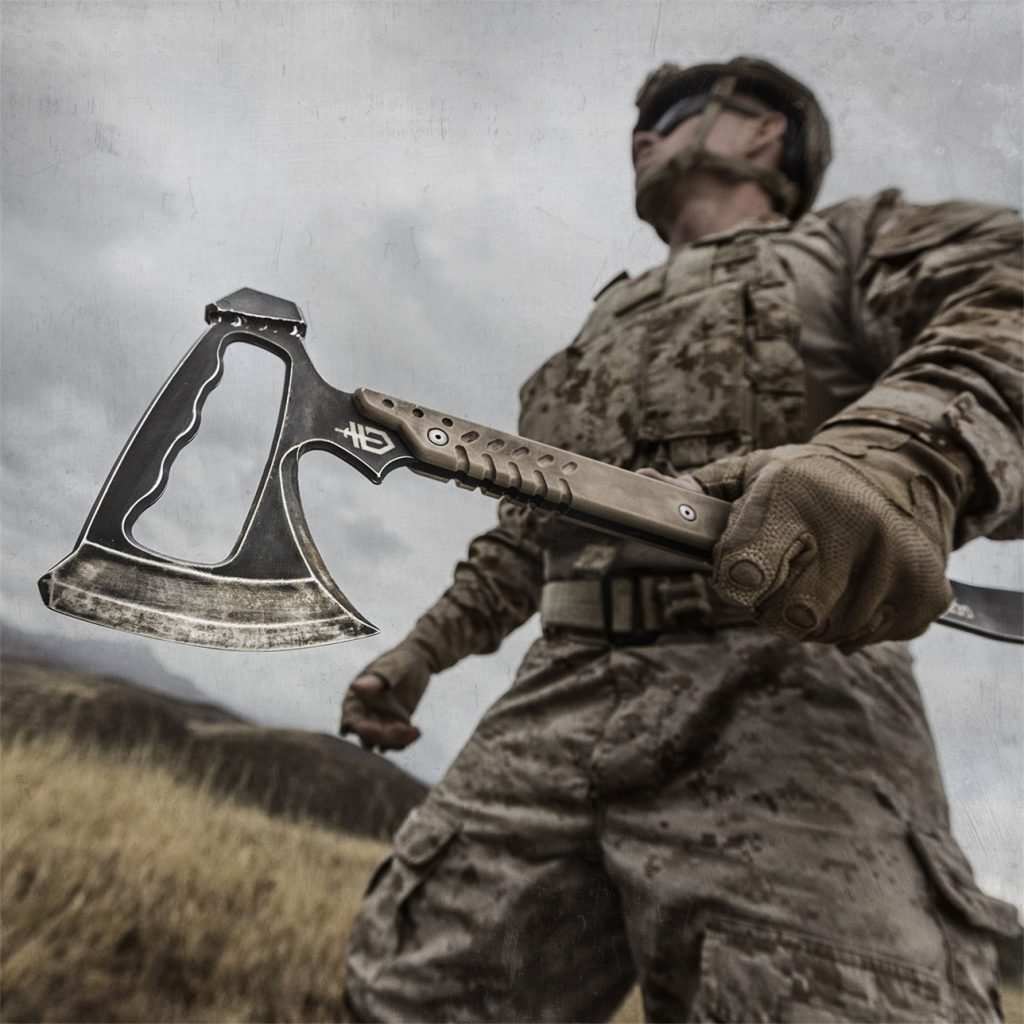 Made from 420HC steel, it sports a pry bar built into the G-10 handle. Bonus, it offers a MOLLE-compatible sheath.
Even better, it comes from a brand with a reputation for toughness.
190
at Amazon
Prices accurate at time of writing
Prices accurate at time of writing
Conclusion
The tomahawk isn't going anywhere anytime soon. Though it once had a much larger role in warfare than it does today, the truth is it's just too useful to disappear.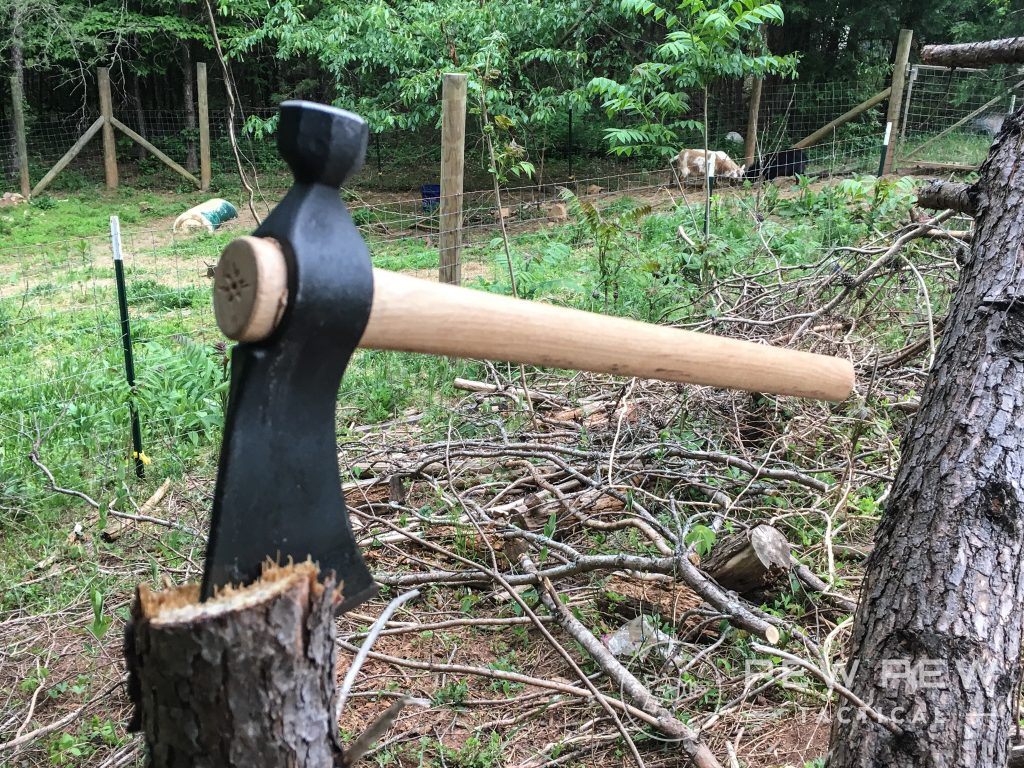 These tools are light, easier to repair than an ax, more wieldy in dense foliage, and a formidable weapon in the hands of a skilled user.
All of these factors combined caused the hawk to cement its presence within the domain of homesteaders, soldiers, and patriots throughout America.
Have experience with tomahawks? Are there other makes and models out there that you prefer? If so, let us know in the comments! If you're looking for other firearm alternatives, check out Best Gun Alternatives!