Is the Ferro Concepts Bison Belt a glimpse at the future of tactical gear, or just more clout bait for wannabe Instagram influencers?
Well, today we're going to find out…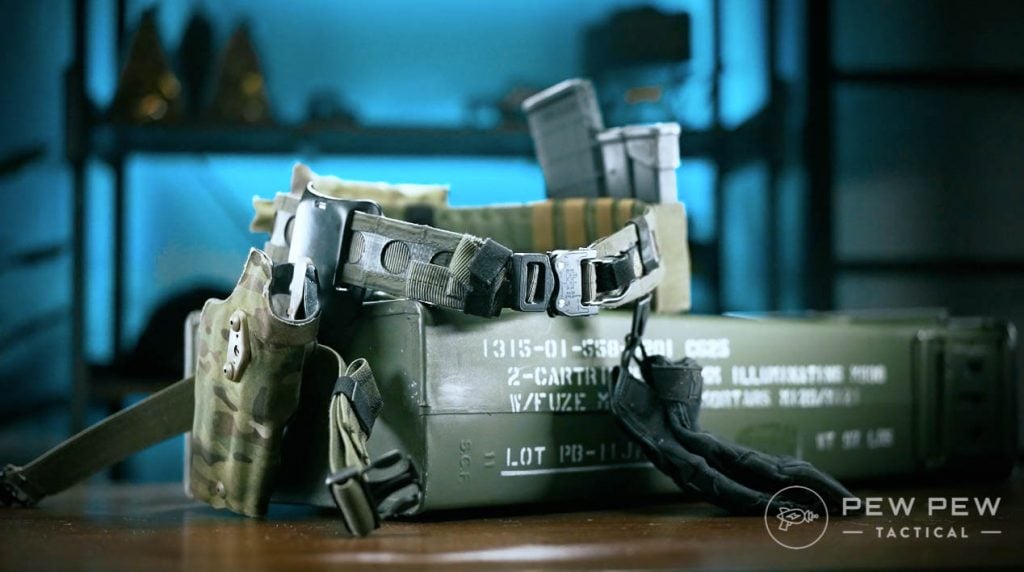 During the height of lockdown insanity in 2020, I kept myself occupied for a week by putting together a battle belt setup.
Truth be told, I'd been hesitant to get on the belt game for a few years. I always felt like even the most minimal or highly praised setups were clunky at best and downright uncomfortable at worst.
While the Grey Ghost Gear Belt I picked up worked well enough, I still developed "hot spots" when I wore it all day in the desert.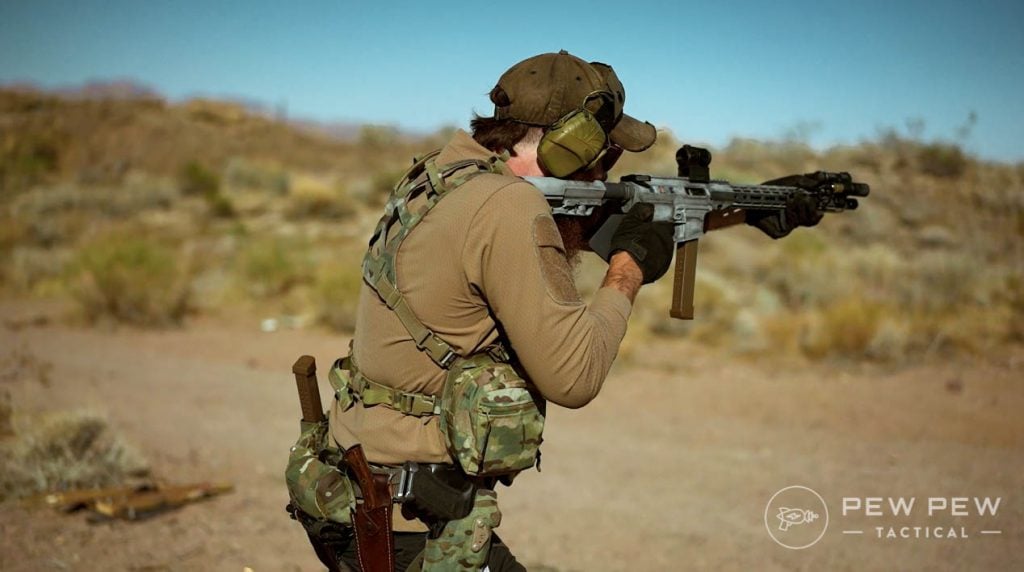 So, when Ferro Concepts announced a new battle, I was immediately intrigued.
They're consistently one of my favorite gear manufacturers.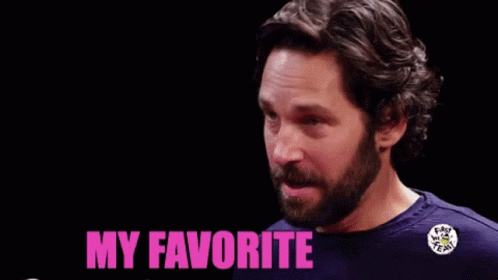 TL;DR: I knew I wanted to try it out.
And that brings us to now. We'll look at the Ferro Concepts Bison Belt and decide if it's a worthy setup.
(Yes, we know it's at Evike and that's an airsoft store but they do carry actual, real gear like Ferro and Crye…so don't judge us.)
As always, I'll run you through the notable features upfront then we'll dive deeper into what I like and don't like.
So, if you've found yourself considering a Ferro Bison…read on. OR you can take a look at my full video review below if you're into that sort of thing.
And remember to check out the Pew Pew Tactical YouTube channel for more guns and gear.
Table of Contents
Loading...
The Bison Belt
Ferro Concepts is known for its cool gear. From chest rigs (we reviewed one) to pouches, they tend to make things that just work.
The Bison Belt is no exception.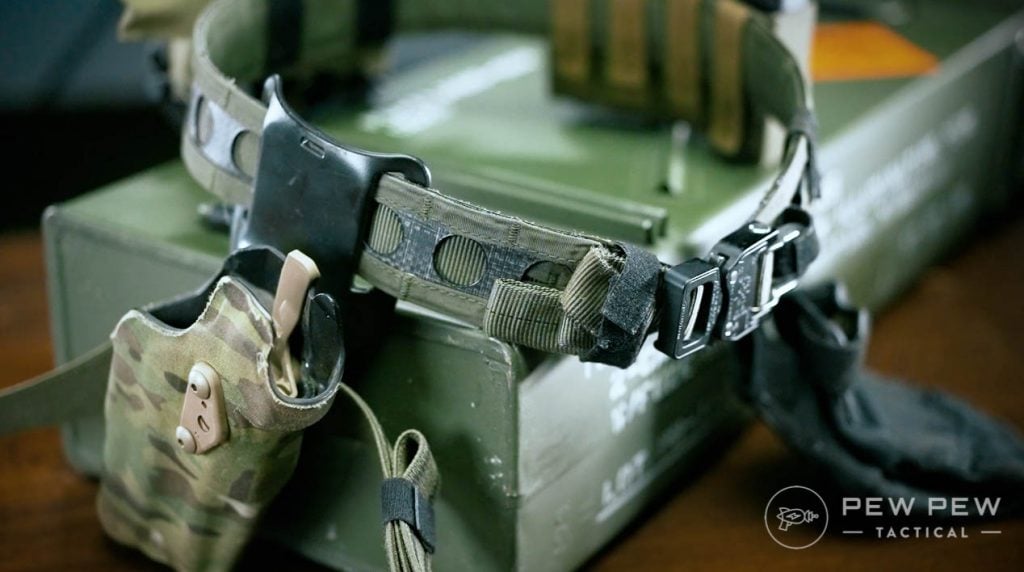 Offering sizes from small to extra-large, the Bison comes in a few colors, including Multicam, Coyote Brown, Ranger Green, Black, and Wolf Grey.
The belt features a 2-inch outer belt with a 1.5-inch inner belt, a D-ring Cobra Buckle, and MOLLE compatibility.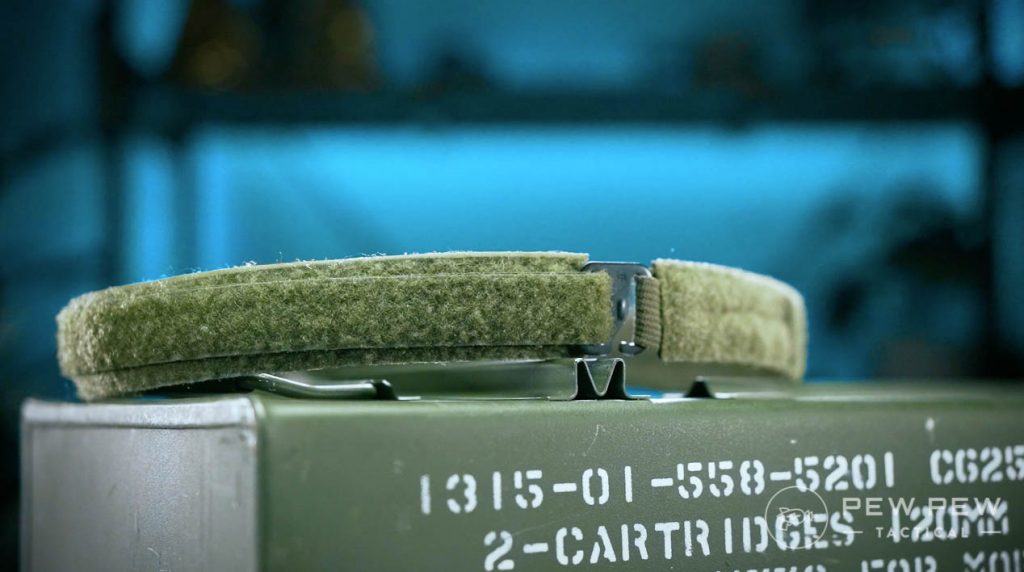 While all that sounds good on the jump, there's so much more to this belt that really makes it a standout.
What's Cool About It
On the onset, Ferro's Bison Belt seemed almost tailored to my gripes about other battle belts on the market.
Ferro's approach is novel.
By incorporating innovative advancements in material science, the Bison Belt ditches all of the superfluous layers of Cordura.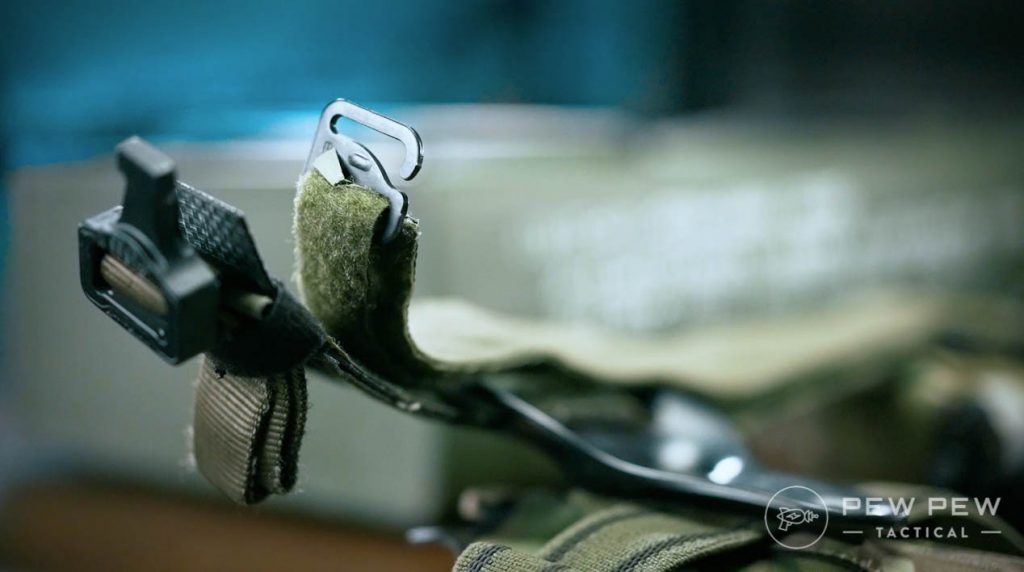 Instead, it derives most of its integrity and rigidity from Tegris — an interesting thermoplastic composite that provides stiffness and impact resistance…all while remaining very lightweight.
The result is a belt that feels incredibly flexible yet still stiff.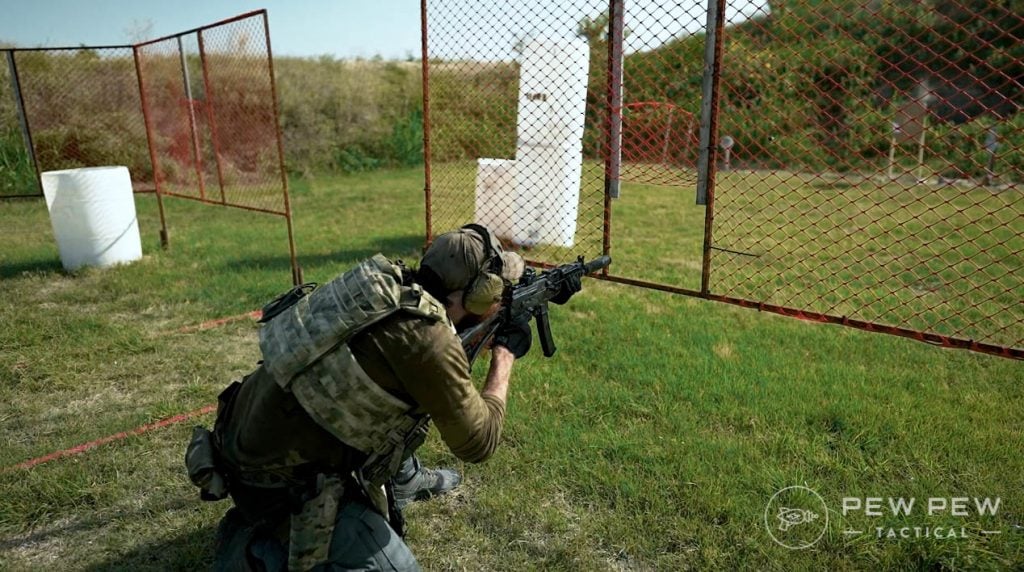 I've been using the Bison Belt as my go-to work belt for the past few months, and the difference is, in my opinion, night and day.
The setup comes with a very simplistic inner belt with a bit of adjustment for length or tightness. It secures at the front with a g-hook and nylon loop.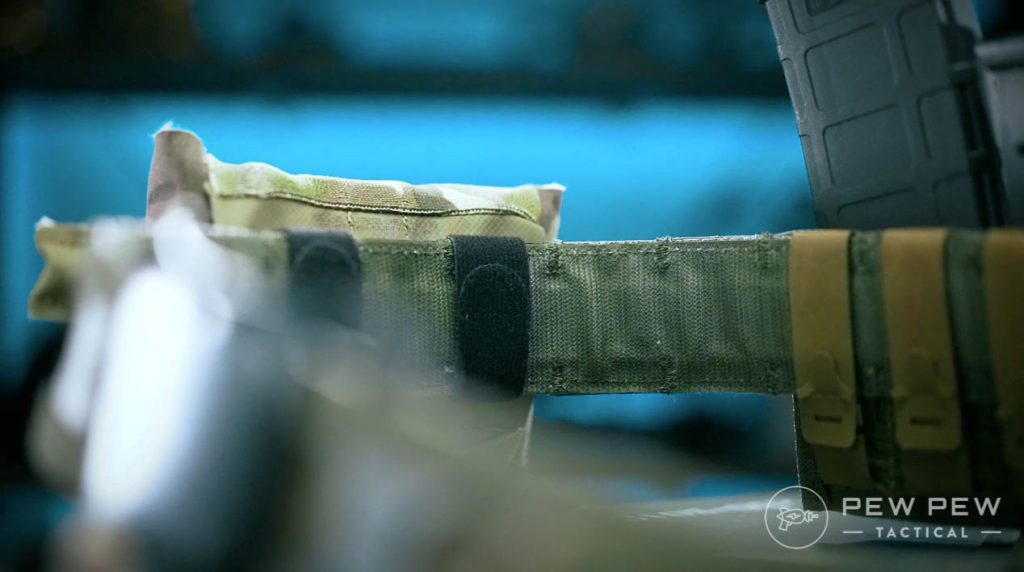 Notably, it lacks the rigidity that some other belts feature on their inner belt. Again, this is because it doesn't require it.
This means you get a lightweight, discreet, and flexible everyday belt that's quite comfortable even when not doing gun things.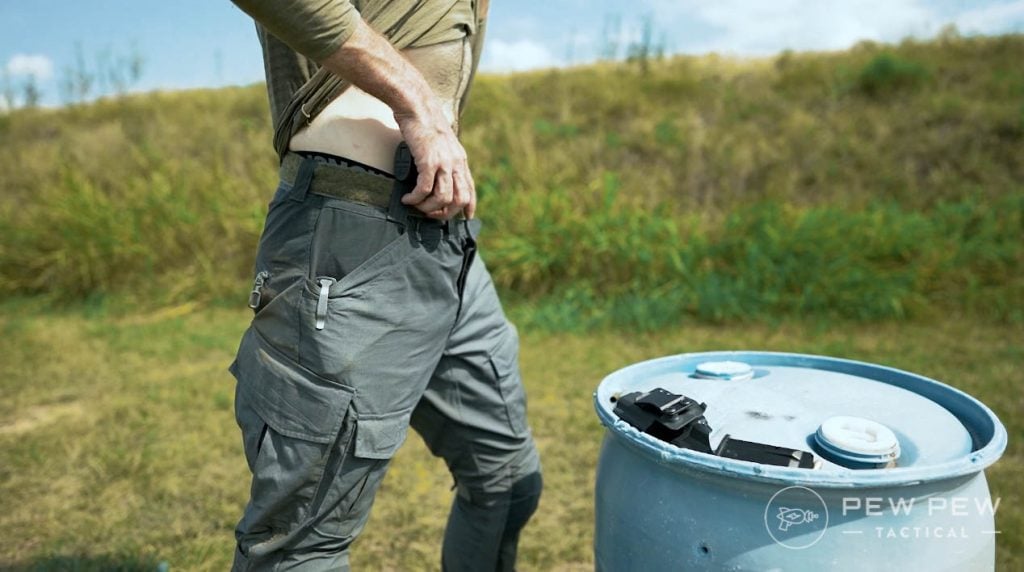 In fact, the extra-large weighs in around 8-ounces – pretty light!
The outer belt uses hook-side Velcro to attach to the inner belt's soft loop. It secures at the front with a cobra buckle.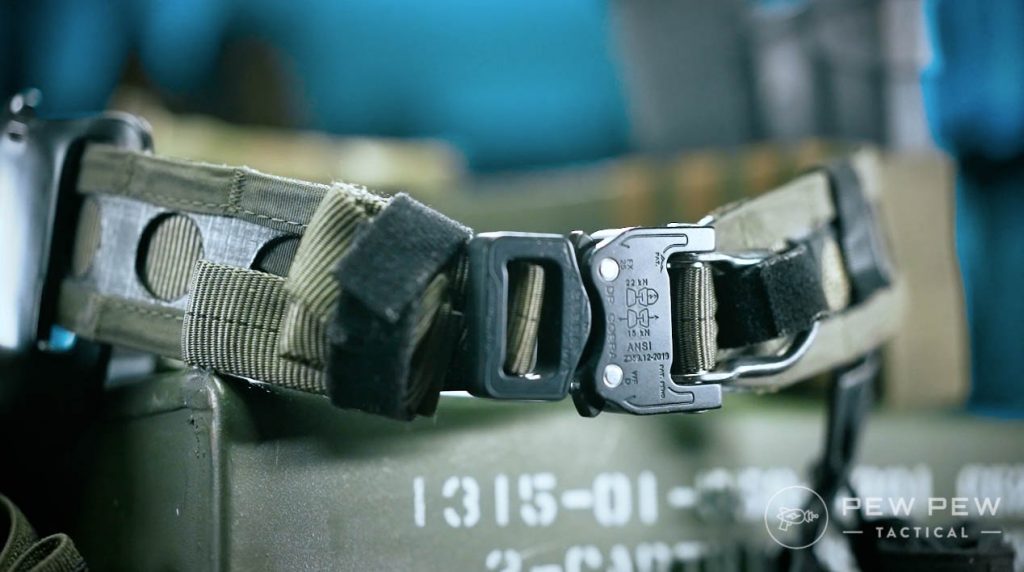 A generous amount of adjustment can be wrapped up and secured with another strip of Velcro running vertically through a slot near the buckle.
One-inch tubular webbing comes sewn directly through the laser cut thermoplastic and provides the mechanism you attach your kit.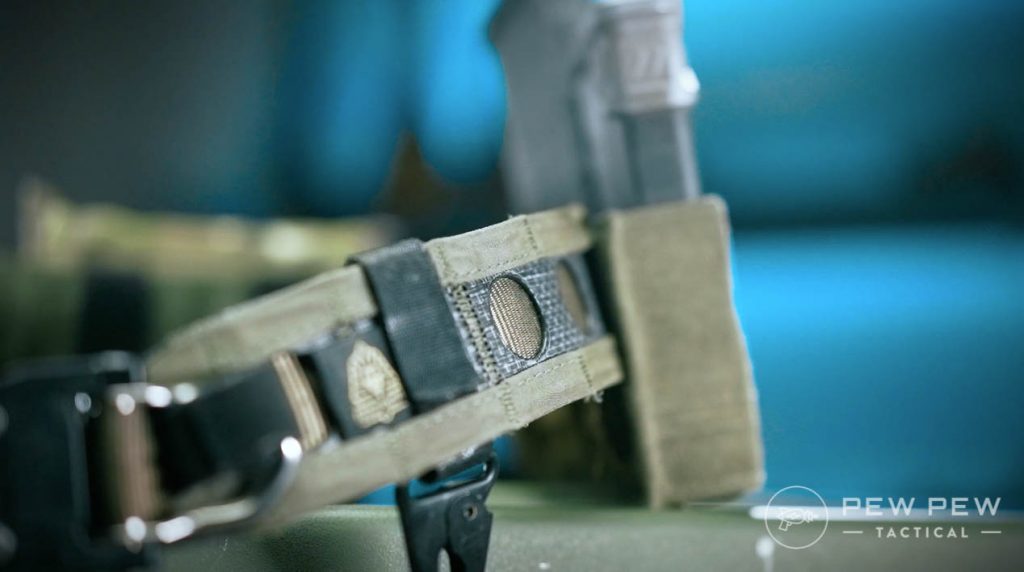 All of this combined equates to the most comfortable, lightweight, and slim battle belt setup I've ever had.
The Downsides
As I said, I've worn the Bison pretty frequently…sometimes upwards of eight hours when we're filming a ton of content at once.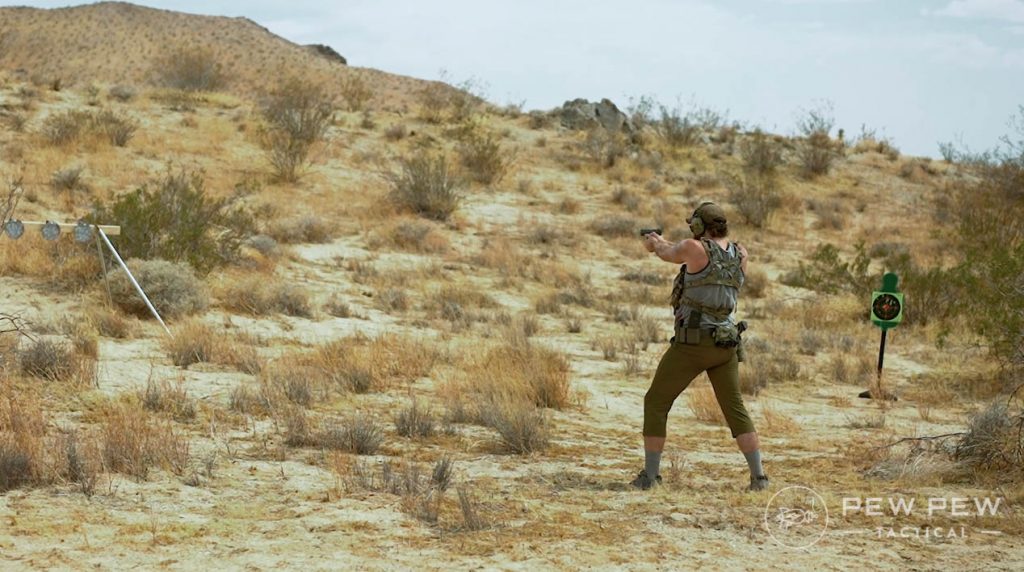 I often forget I've got it on, which is essentially what I want out of a belt.
While I wouldn't necessarily frame them as downsides, there are a handful of things to keep in mind here.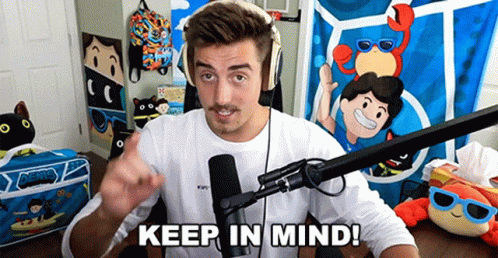 Given that the belt is much thinner in profile than others, you may find that some of your pouches shift around more than they would otherwise.
For example, my ESSTAC KYWIs with hard plastic belt mounts moved freely around the belt when I first installed them.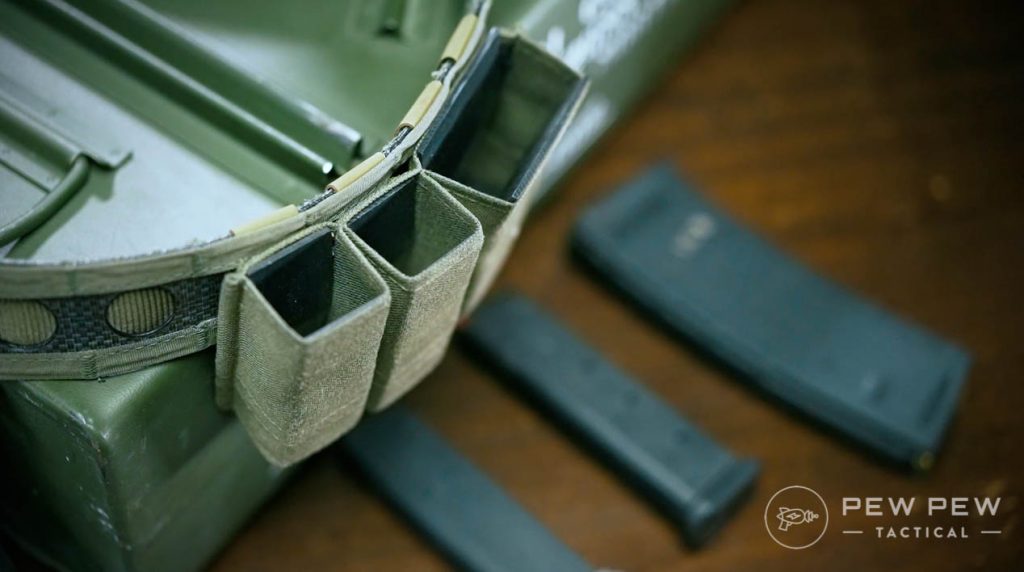 They sort of rely on tension derived from an assumed thicker belt to stay in place.
This, however, was swiftly rectified by ditching the belt mounts for one of my favorite gear hacks on the market — WTFix Straps.
These are essentially flexible, laser-cut, rubbery replacements for malice clips.
2
at Grey Man Tactical
Prices accurate at time of writing
Prices accurate at time of writing
I can't praise them enough! They're inexpensive, simple to use, and just plain work.
My holster also tended to shift around when the belt wasn't in use. Again, the Safariland belt hanger I use is intended for much thicker belt systems.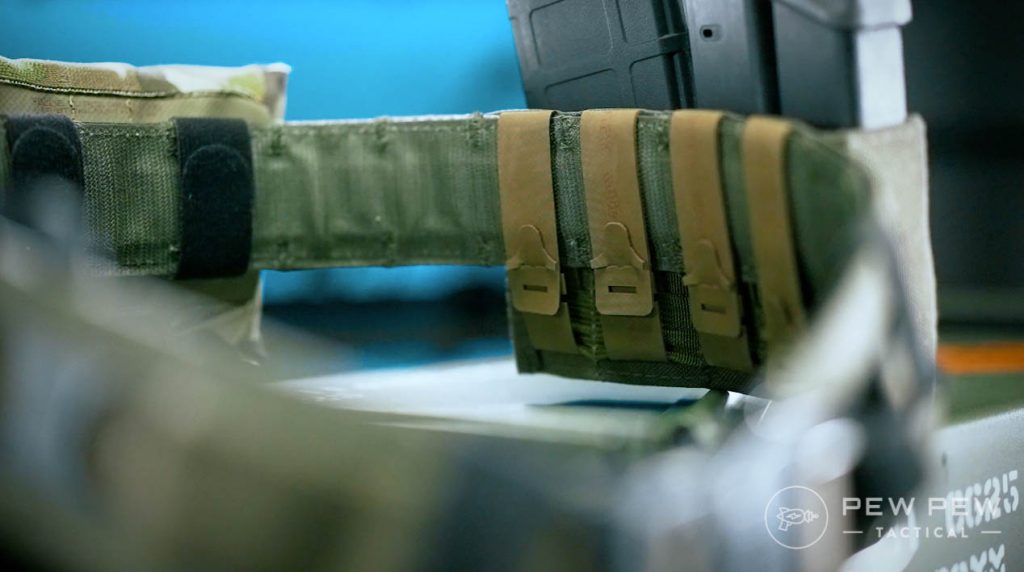 I actually don't mind this one as much as it stays put when the belt is worn — especially when locked in with the lower leg strap mod I've got going on.
It also means that I can don and doff the holster quickly if needed.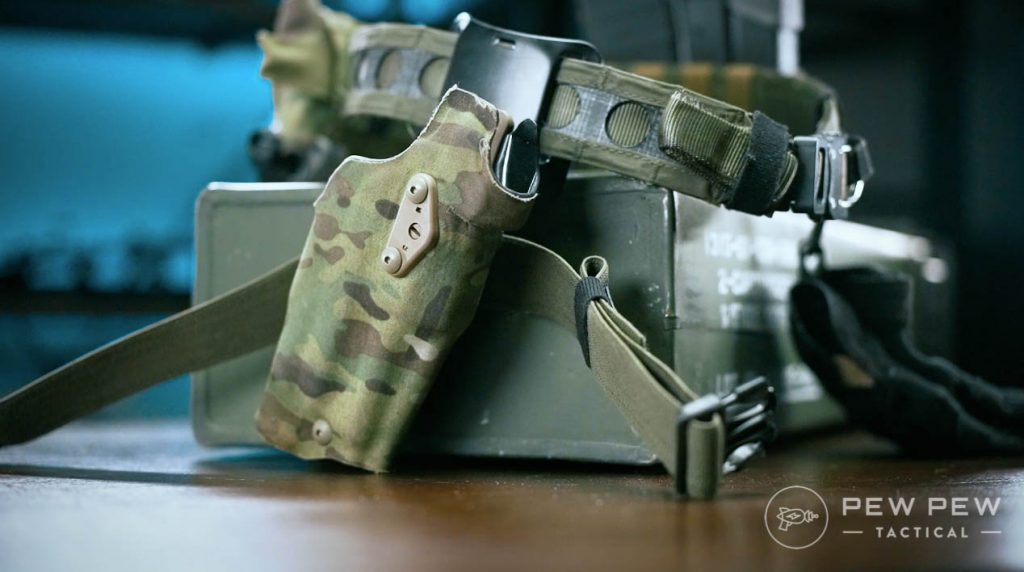 Lastly, Ferro themselves note that the Bison Belt is not intended for rappelling or human retention whatsoever.
By the Numbers
Ergonomics: 4.5/5
The way this belt is laid out just makes sense. While you might have to adjust some pouches to make it work, it's nothing too major.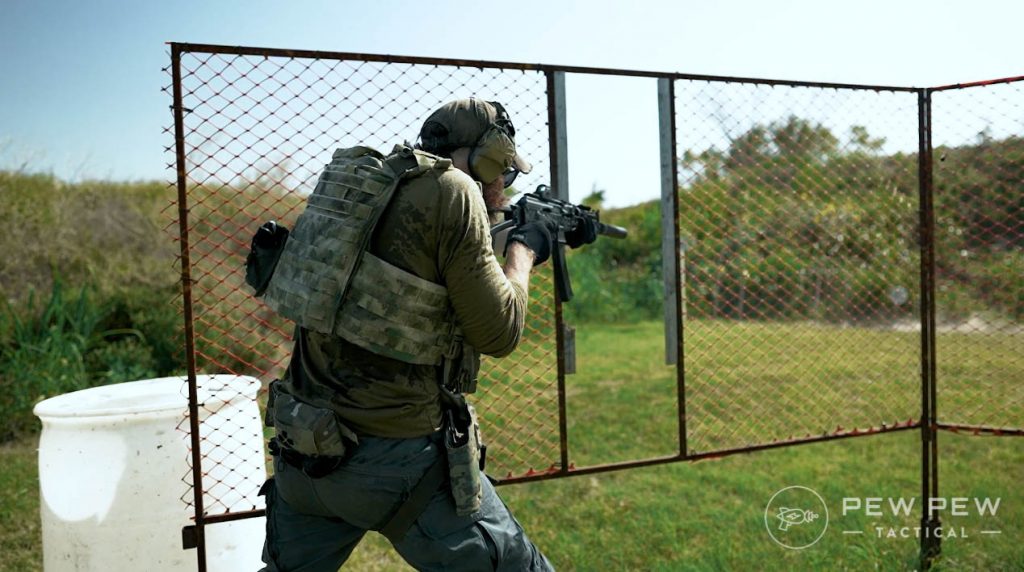 Fit & Feel: 5/5
Hands down, the most comfortable belt I've used to date. If you're tired of hot spots and want something that you forget about once it's on…this is the model you want.
Value: 4/5
This isn't your Walmart belt…Sporting a $215 price tag, it's pricey. But it's totally worth it…that's if you manage to catch a restock in your size and chosen color.
Overall: 4.5/5
All in all, the bison belt is one of the coolest additions to my gear locker recently. If you are frustrated by the bulk or discomfort of older generation belt setups, I would suggest the Bison Belt.
Conclusion
I think the implementation of high-tech materials to create a superior product is rad as hell. And I hope it's a trend that continues.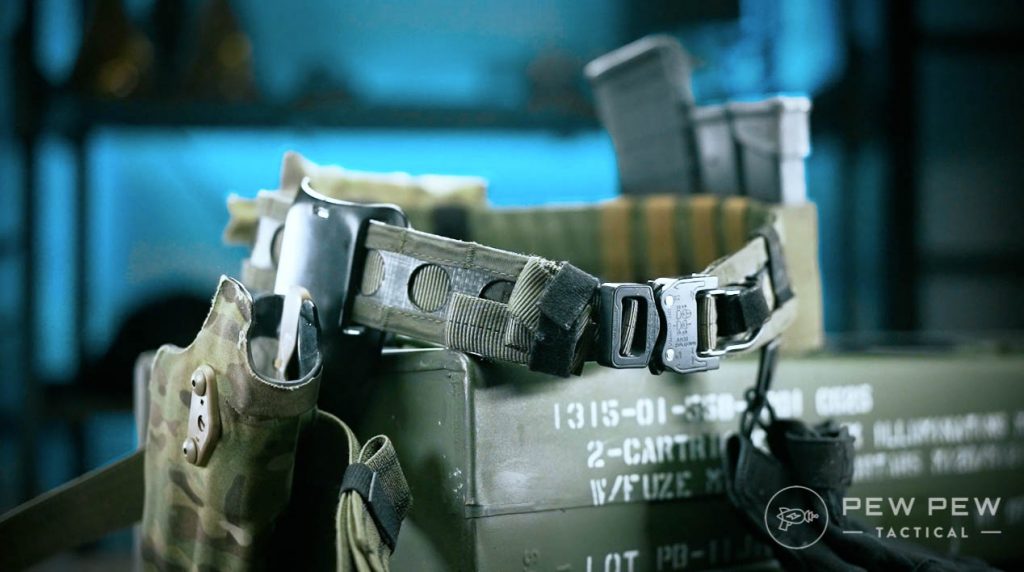 While I know Ferro certainly isn't the only approach to the lightweight, high-speed belt setup — with offerings from Axl, GBRS, Ronin Tactics, and others — it's the one I currently own, and I couldn't be happier with it.
Again, check out the full video review below to see the belt in action.
What do you think of the Bison Belt? Let us know in the comments below. Need more Ferro in your life? Check out our review of the Ferro Advanced Slickster and some upgrades.