What is El Presidente?
"El Presidente" is a shooting drill originally developed by Jeff Cooper (remember the 4 firearm safety rules) when he was training security for a South American president. The name came about when it was incorporated into USPSA/IPSC as a standardized stage.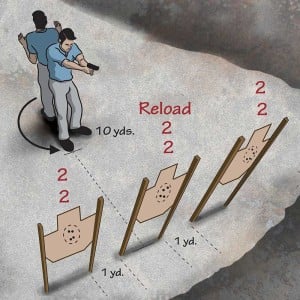 It consists of:
Standing 10 yards away, back facing three targets that are 1 yard away from each other
Hands at the surrender position
Turning around and shooting two into the center circle of each target
Mandatory reload
Shooting two more into the center of each target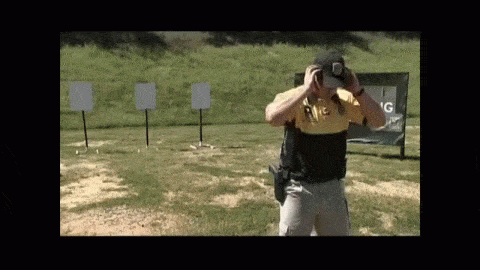 Why It's Awesome
Cooper didn't come up with the drill as a stage for "race" guns to set time records, but rather as a way to gauge overall shooter proficiency. The drill takes into account everything that you would need…movement, draw, reload, and engagement of multiple targets.
So what's a good time? The par time is 10 seconds which is considered good while pros can routinely get into the 4-5 second mark.
And from Cooper himself, he believed a well executed El Presidente should sound like 6 evenly spaced shots followed by a lull for reloading, and then 6 evenly spaced shots again. However, most beginners sound like three double taps, a reload pause, and three double taps again. This is most likely due to trying to shoot too fast or not transitioning targets quickly enough.
El Presidente Shooting Tips
So how do you get a faster time and make your drill sound like 6 evenly spaced shots?
Spin on your holster side since this is the shortest path
Practice not getting you legs crossed on the turn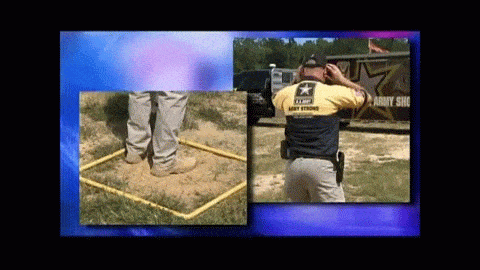 Be careful of the 180 degree rule…don't unholster your gun until you are facing the target
Work on controlled pairs of shooting…wait for the sights to settle before you shoot again. It's not just shooting twice as fast as possible.
Move your eyes first during a transition and then move your gun sights. This will help speed up your time a lot and get you to your drill sounding like evenly spaced shots.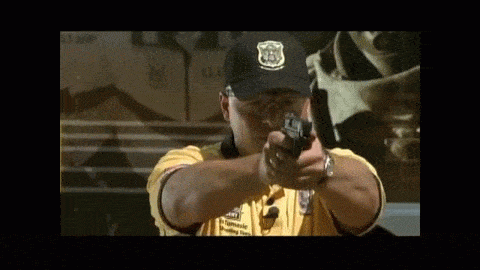 And of course…practice your reloads until they are muscle memory
The order of shooting the targets is personal preference but I like going right to left, then left to right after a reload
Conclusion
El Presidente is one of my favorite drills to train and see where I'm at in terms of skill. If you're working on shooting more accurately with a pistol, check out our super in-depth guide that focuses on stance, grip, sight picture, dry-fire drills, and more shooting range drills.
And here's the full video from Travis Tomasie: