The 1911 is one of those guns that comes with all sorts of lore and often sparks internet fighting.
One such 1911 topic is whether you can drop the slide on an empty chamber.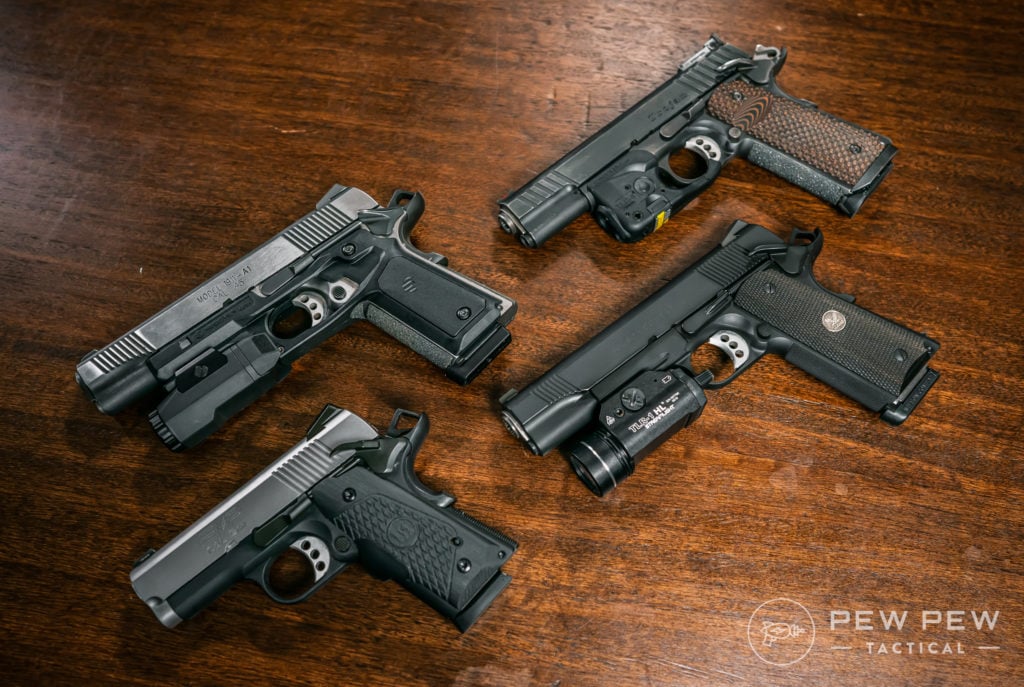 Seriously, internet people on gun forums love to argue about it.
You'll see people say that dropping a slide on a 1911 a single time will ruin your trigger/sear/barrel alignment/credit score.
Others will tell you that John Moses Browning, the creator of the 1911, is like God in that he didn't make junk — there's nothing we mortals can do to hurt his design.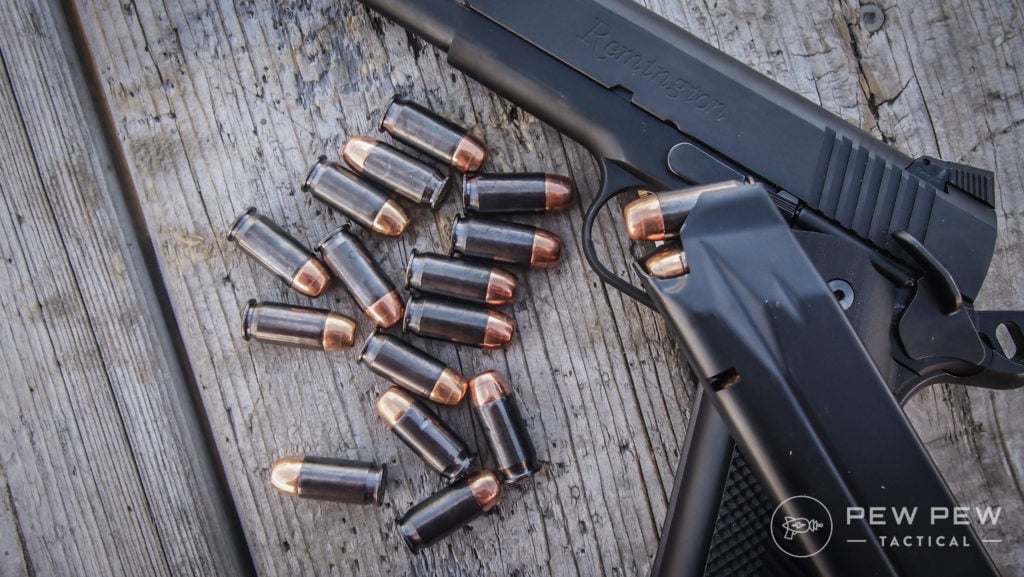 So, today we're breaking it down and looking at whether it's actually safe to drop the slide or whether that's a cardinal 1911 sin.
Come see which side of the internet is right…
Table of Contents
Loading...
Dropping the Slide
If you're new to guns or you've never heard this before, you might be wondering what exactly we're talking about.
That's okay!
When people talk about "dropping" a 1911 slide (or any slide), they're not talking about letting it fall to the ground.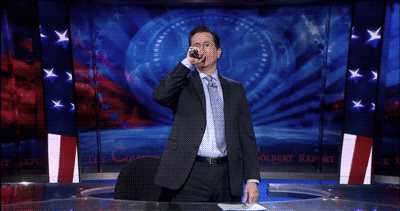 It's a reference to the gun going into battery using the power of the recoil spring – all while the chamber remains empty.
Imagine you just unloaded your 1911 (and the gun is clear). The slide would be locked back, and you want to send the slide forward.
At this point, you can either hit the slide release or pull back on the slide, letting it slam forward. This forceful motion forward is called dropping the slide.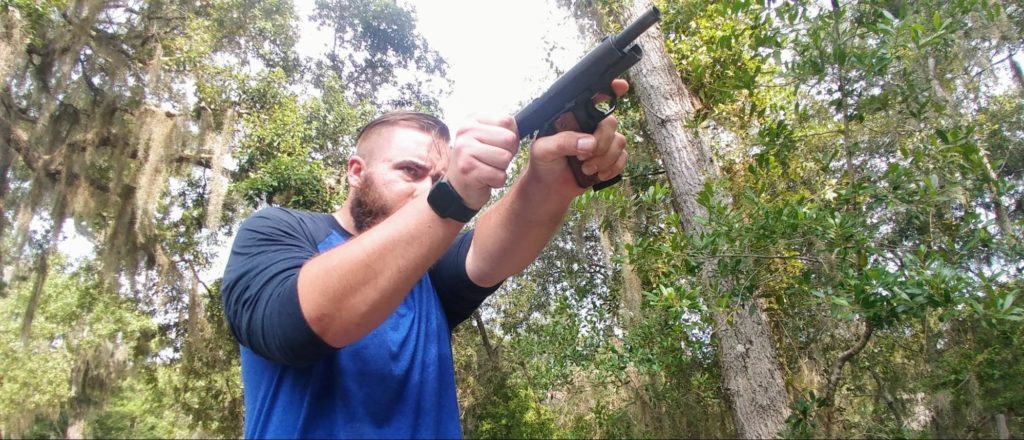 Alternatively, you can "ride" the slide, which means you pull the slide rearward then use your hand to gently slide it forward into battery.
But the issue lies with dropping the slide as some people see real issues with doing so on an empty chamber.
Some argue that dropping the slide on an empty chamber wears down the sear, which can lead to hammer follow — where the hammer falls to the half-cock position as the slide goes forward.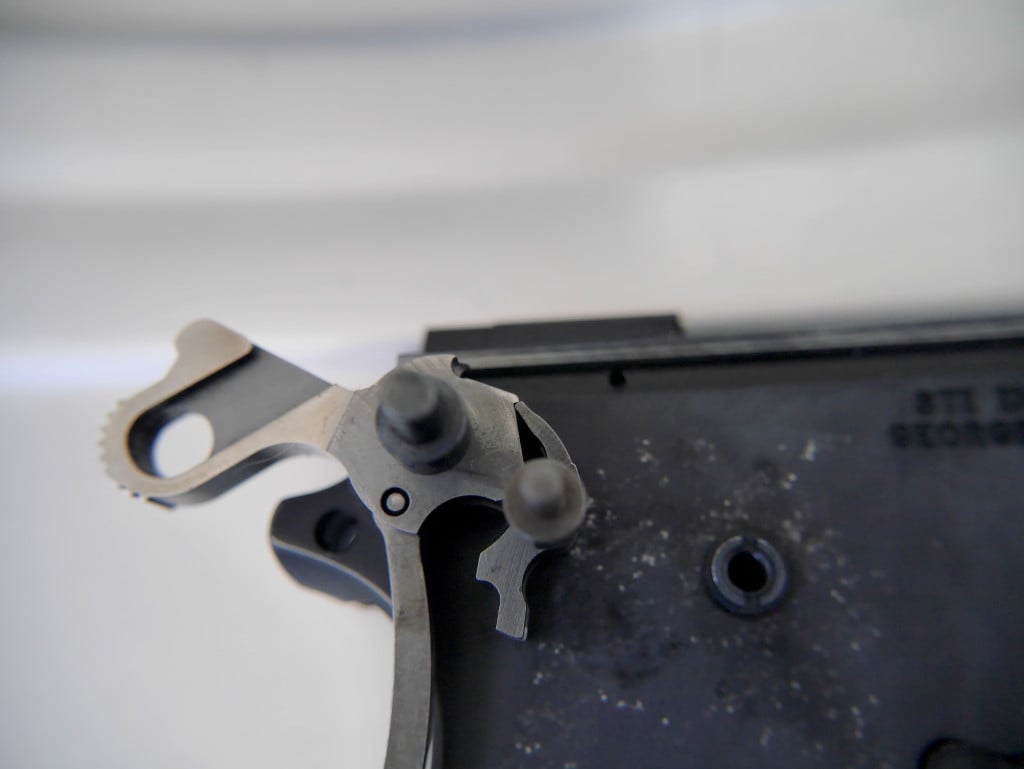 It also has the potential to wear a groove in the sear, leaving your trigger feeling gritty and heavier than it should.
Is it a Problem?
While wear and tear can be problematic, how likely is it to happen?
Here's the thing about 1911s….there are a lot out there, and they're all different. And as with most things in the gun world, it really depends on the make and model of your specific 1911.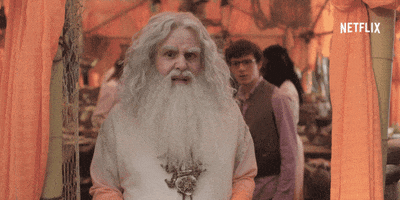 If you have a crappy trigger job, a sub-par gun, or low-quality parts, then repeatedly dropping the slide could cause wear and tear rather quickly.
Poorly hardened sear engagement surfaces on cheap parts and/or engagement surfaces that have been polished or aligned incorrectly by a "gunsmith" who doesn't really know what they're doing are going to wear faster.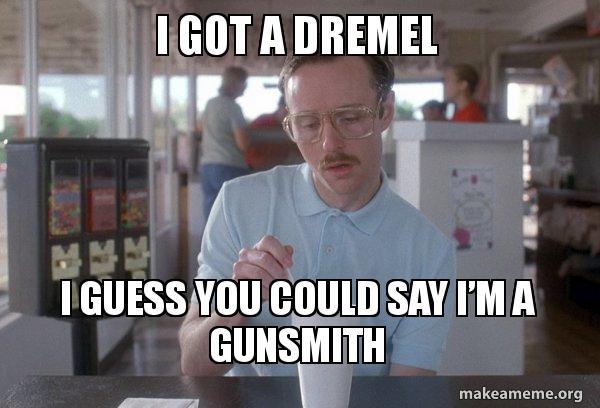 (This is where we pause to remind you that the value of a good gunsmith who knows what they're doing can't be understated.)
Alternatively, a finely tuned match gun with a light trigger faces potential issues…but dropping every once in a while probably won't kill it anytime soon.
Not to mention, your Wilson Combats and your Colt Gold Cups feature better internals, so they're likely to hold up better over time.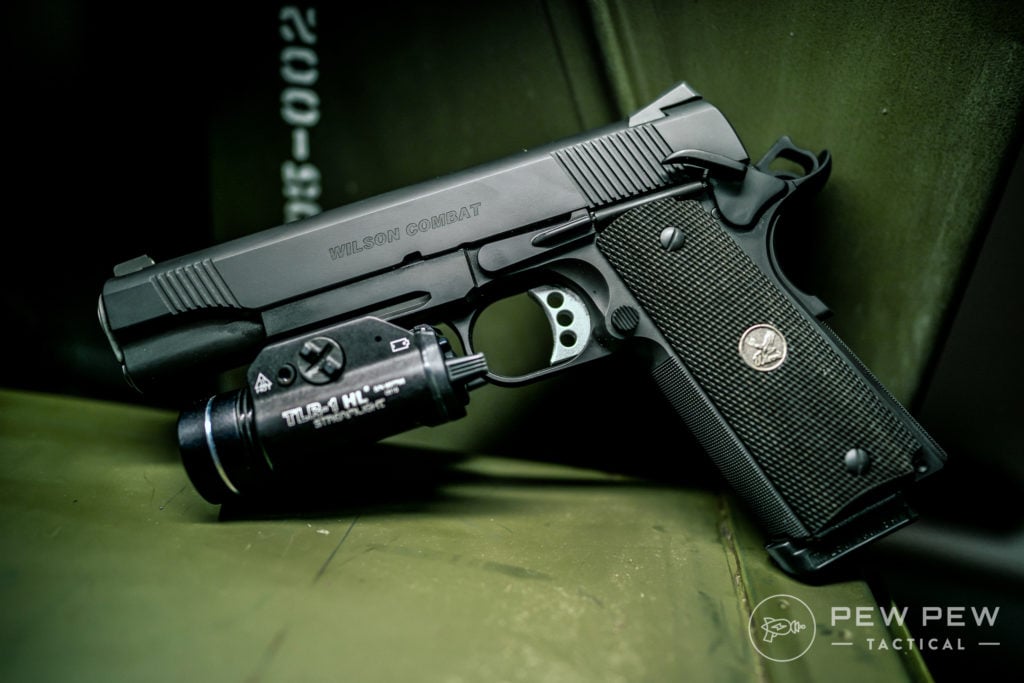 For mid-range 1911s outfitted with mil-spec triggers that feel like they're full of sand already…well, you probably won't notice a difference unless a hammer follow issue arises.
Bottom Line
As with most contentious issues in the gun world, the answer to this question is…it depends.
There's not a one-size-fits-all answer because there are a lot of 1911s of various quality and metallurgy on the market.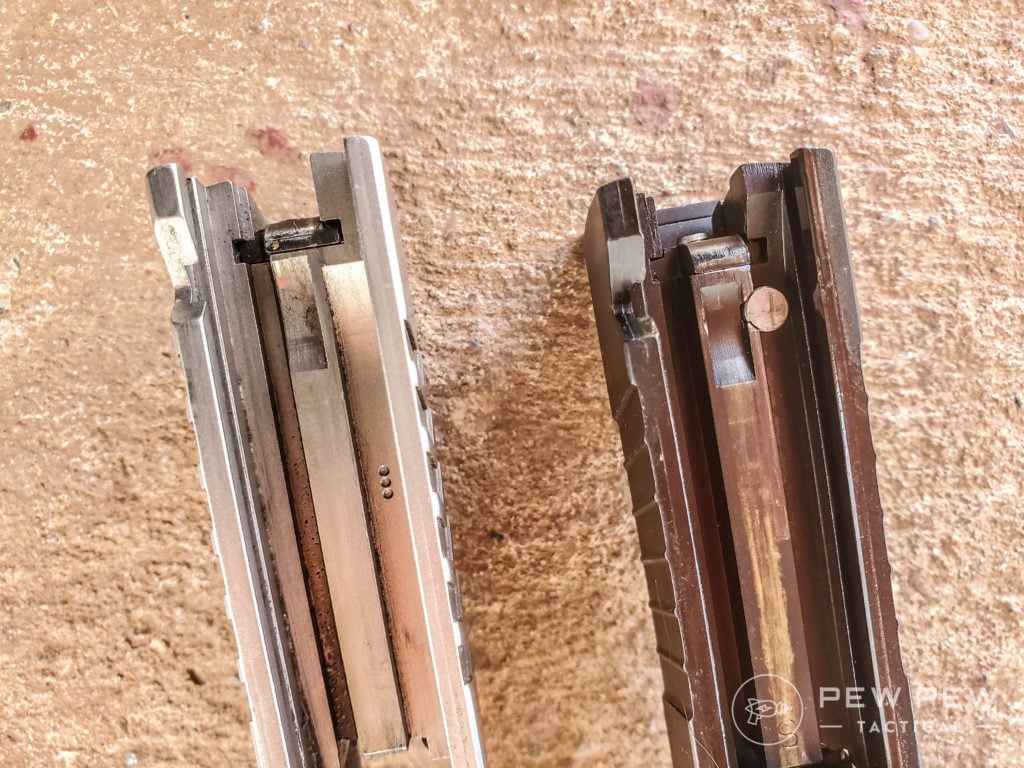 But if you want to guarantee you don't run into problems down the road, then play it safe and don't drop the slide on an empty chamber.
Conclusion
In the case of whether to ride the slide or drop it like it's hot…well, as with most things in firearms, the truth lies somewhere in the middle.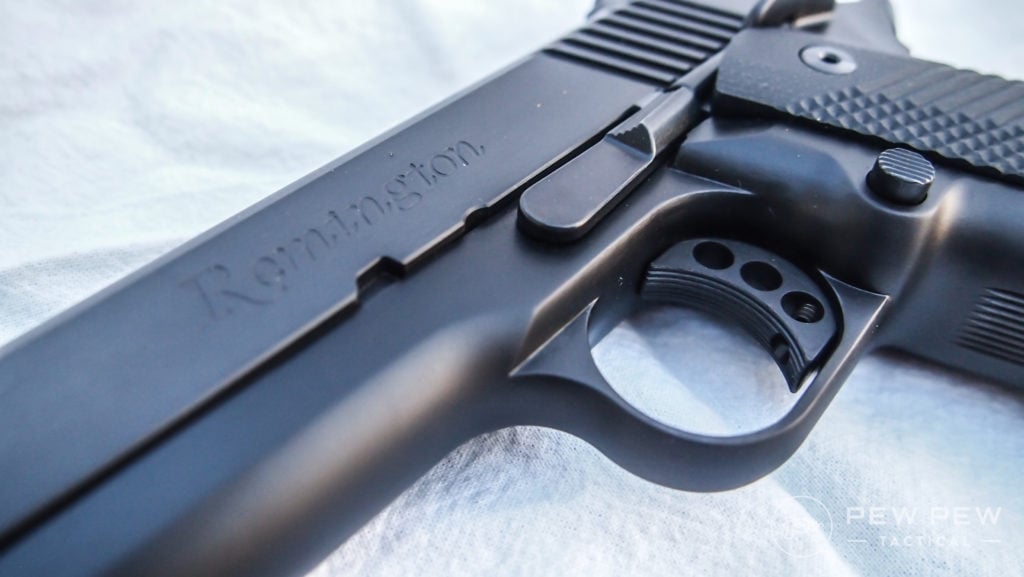 At the end of the day, it's your gun — so do with it what you will. But we highly recommend at least reading the manual and sticking with the manufacturer's suggestions.
Do you drop the slide on your 1911? Want to yell at me for saying to use the slide catch as a release? Let me know in the comments! You can also read more 1911 stuff in our Best 1911 Upgrades or see which 1911s we recommend at the Best 1911 Pistols.