I know, I know, we are all tired of hearing it, but it is true. Dry fire is essential to getting better at shooting.
If you're like me — by that, I mean not grotesquely rich — then you probably have to dry fire in some shape or form to keep those gun skills up without going broke.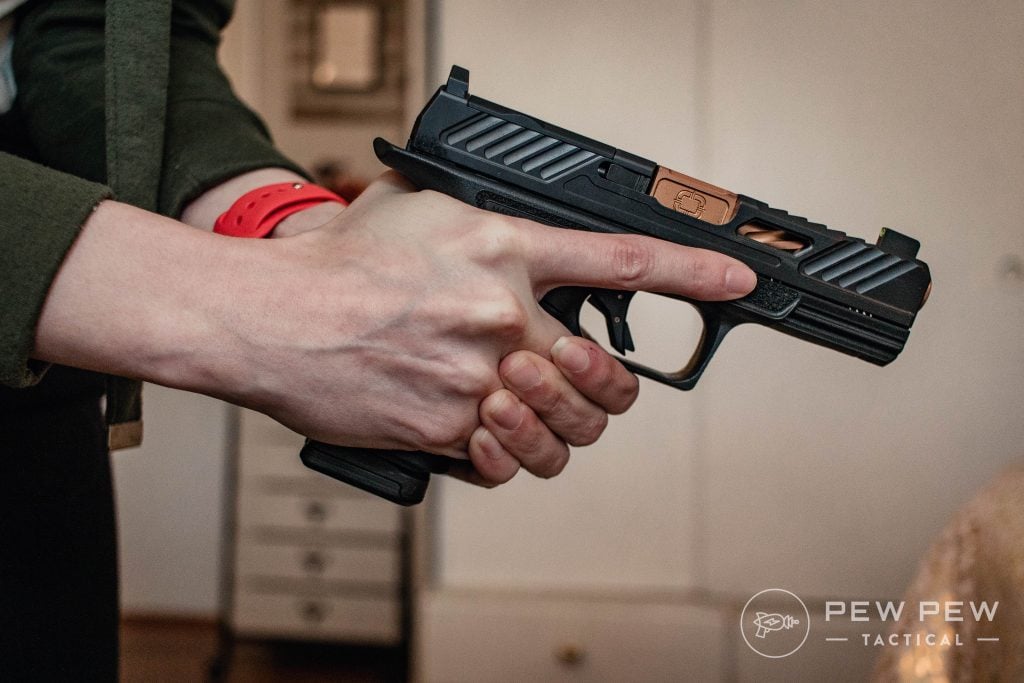 Dry fire is an amazing tool for developing muscle memory and moving efficiently. There are, however, a few drawbacks.
Depending on your platform, you'll have to bring your hammer back or rack the slide between shots. Don't get me wrong; the benefits outweigh this drawback. Breaking your grip and lack of a recoil impulse, however, are glaring deficiencies.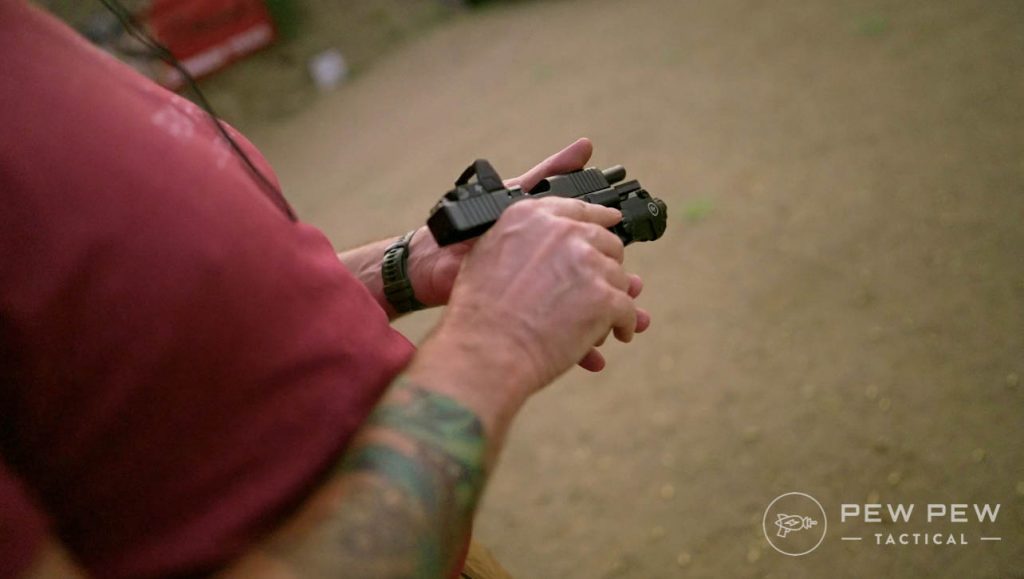 As a competition shooter and responsibly armed citizen, I have spent many hours searching for a way to make dry fire more interesting and effective. And I might just have found something pretty cool.
The good folks over at CoolFire came up with an ingenious tool to bring your dry fire to the next level.
This system replaces the barrel, recoil spring, and guide rod and turns your firearm into a literal air pistol. Long story short, it allows you to feel the recoil impulse without having to rack the slide between shots.
But is the Coolfire really worth your time and energy? Keep reading to find out!
Table of Contents
Loading...
Pros & Cons
Pros
Straightforward set-up
Simulated recoil
Don't have to rack the slide
Cons
Pricey
Some setup involved
Bottom Line
If you're looking for a fun way to elevate your dry fire training, this is it. The CoolFire is a unique system perfect for those looking for a somewhat realistic training experience.
365
at OpticsPlanet
Prices accurate at time of writing
Prices accurate at time of writing
What is the CoolFire?
I was delighted to receive a system from CoolFire for review, especially because I am a huge advocate for non-live fire practice for all shooters.
I have searched far and wide for a tool to help me elevate my game. CoolFire checks all the boxes and leaves little left to be desired.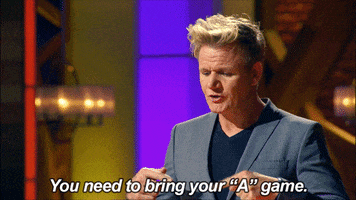 The trainer itself comes in an assortment of different configurations based on your selections when you order. The website and accessories are fairly intuitive, and they make kits for most major manufacturers – except for HiPoint.
You can also add everything from striker tips to lasers, and it will all come packaged in a neat, little black box.
The CoolFire is extremely easy to assemble. Seriously, if you have ever cleaned your firearm, you can put one of these kits together.
Filling the "barrel" with CO2 is simple, and if you're unsure, videos and instructions exist to help along the way.
My only complaint is I wish the "barrel" would hold a few more charges. For more, you need an extender — an option when building the kit. However, the extender could get in the way of a flashlight or holster.
Just be sure to separate live ammo, barrel, and recoil spring from your trainer.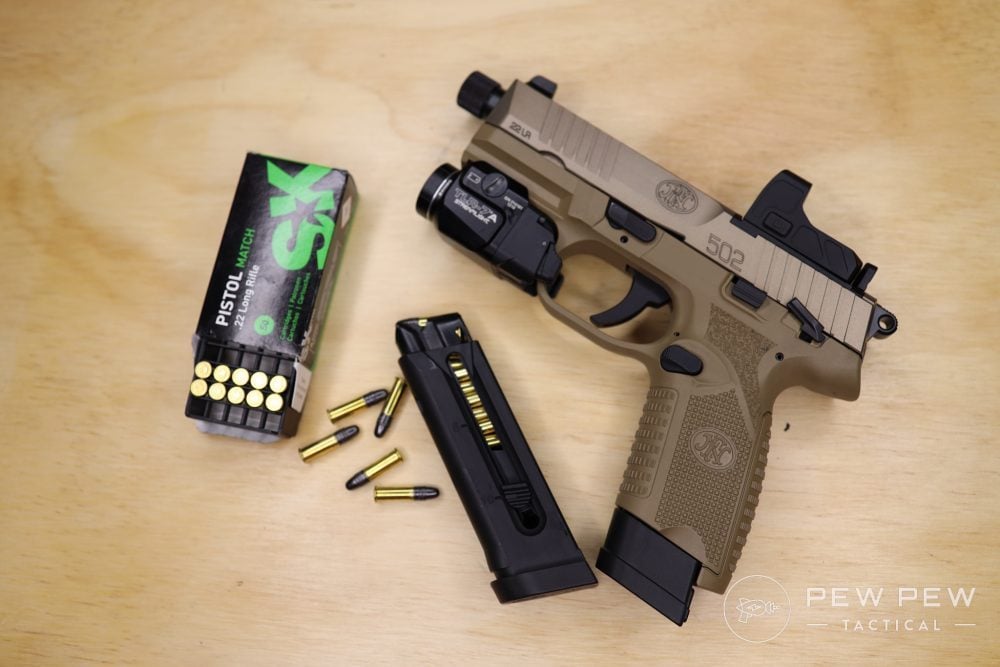 I just put all the components I removed in the original packaging and set it aside. It's important not to cross the streams.
After that, just pull the trigger and fire away. It's really that easy.
Who Is the CoolFire For?
The CoolFire system is perfect for those that want a little more oomph in their dryfire training.
Whether you're a competitor or simply a concealed carrier, the CoolFire offers a more realistic training experience with recoil and without the need to rack the slide every time.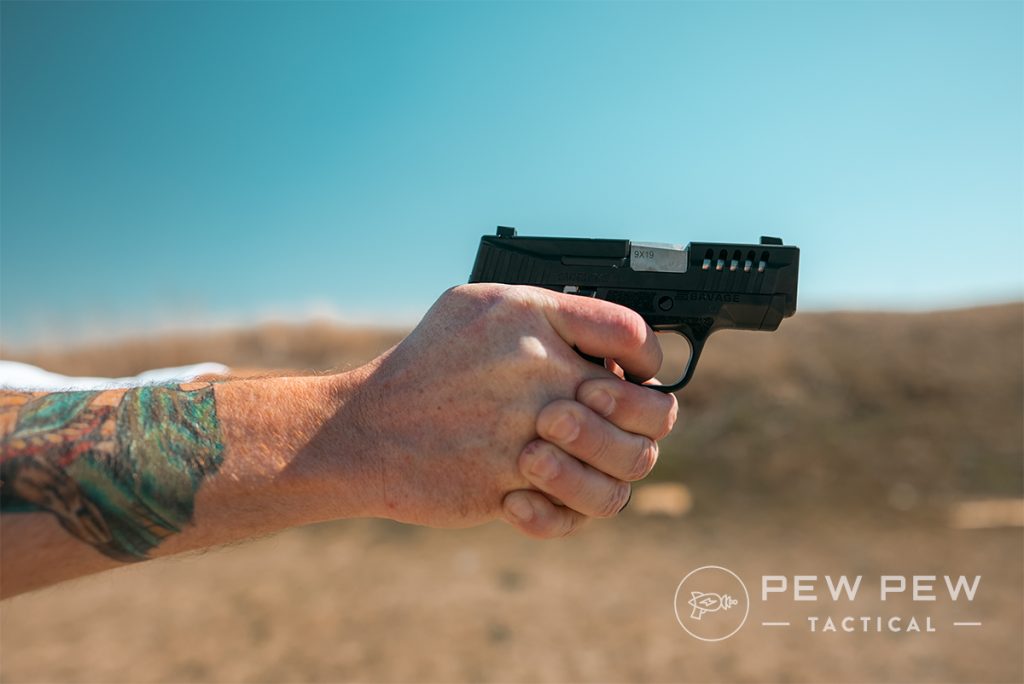 How It Performs
The recoil impulse is interesting; it sits somewhere between a .22 LR and 9mm.
Undoubtedly, the CoolFire is a step up from pretending. I noticed, however, that the recoil impulse can sometimes be a little inconsistent. Under long durations or quick successions of fire, the CoolFire struggles to maintain a consistent impulse.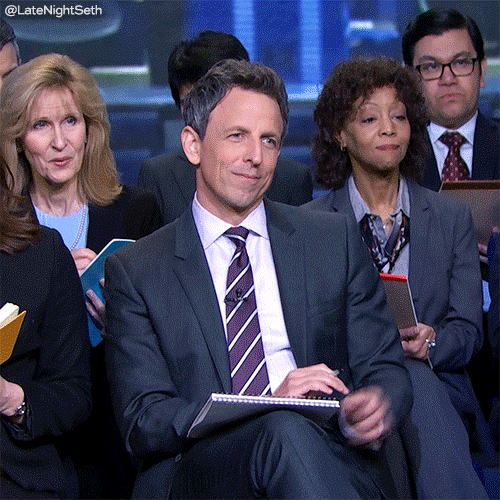 Still, this is a marked improvement over not having the CoolFire.
Alternatives are manual recocking, an airsoft gun, and DryFireMag. While the dryfire mag is cool, CoolFire allows for your live fire, and dry fire trigger pulls to be the same. If your trigger has some work done, this is invaluable.
Remember, this is a tool, not a fix-all.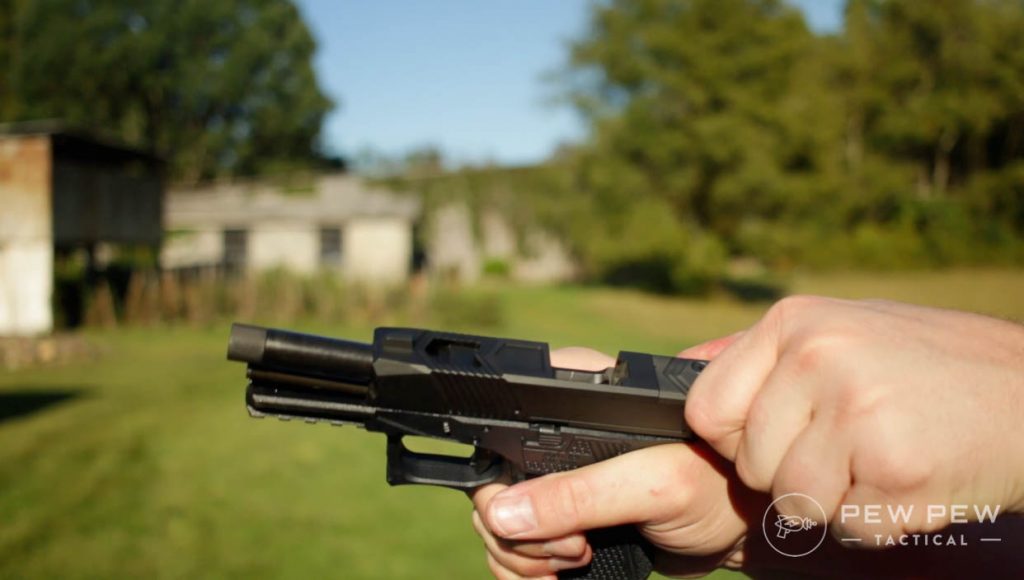 You shouldn't use a hammer to drill holes. Likewise, you shouldn't use this tool as your sole dry fire practice.
Establish a regimen based on your weaknesses and determine whether this tool is right for the application.
When utilized properly, the CoolFire saves you a lot of $$$.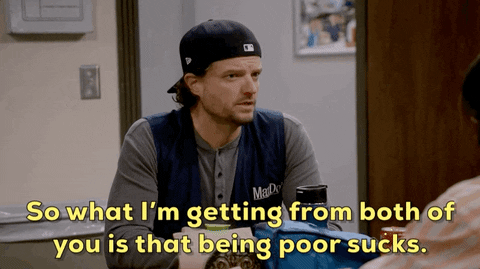 What Sets It Apart
There are plenty of laser training systems on the market, so why is the CoolFire worth looking into?
The CoolFire trainer comes with everything you need to get going. Whether lasers and target apps are your thing, or you simply use their high vis laser target, you don't need much else.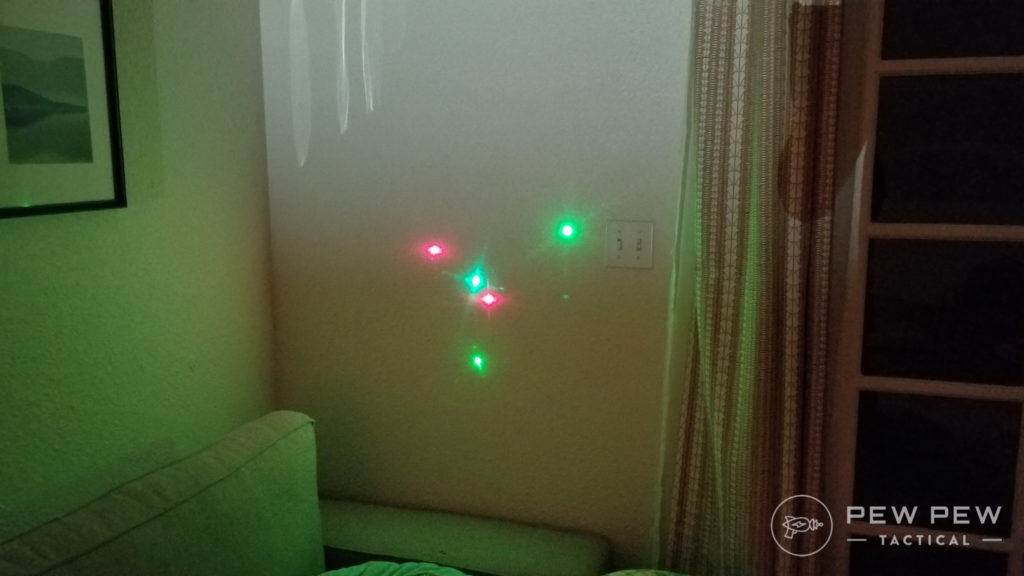 That said, you can add to the benefits by layering your training tools.
You can use the CoolFire with apps that track your laser, making a SIRT gun with a better trigger pull and a recoil impulse.
Or you can stack your CoolFire with a Mantis system, which would basically turn you into Robocop. Source: Just trust me, bro.
High-Tech Dry-Firing
99
at MantisX
Prices accurate at time of writing
Prices accurate at time of writing
These options would boost the quantifiable data behind your practice sessions, increasing the upward potential for effective training.
It's worth noting, however, that my PACT Club Timer III was unable to pick up the sounds of the trainer, which surprised me. Although the CoolFire Trainer isn't as loud as live fire, it certainly is not quiet. It is loud enough to make my dogs leave the room whenever I use it.
Still, it is an effective tool, and I'm sure there's a way to use a shot timer in conjunction with the CoolFire.
365
at OpticsPlanet
Prices accurate at time of writing
Prices accurate at time of writing
By the Numbers
Modularity: 4/5
I wish some stuff came standard, but the ability to add on as you desire is a nice perk.
Ease of Use: 4.5/5
Super simple system to set up and use.
Reliability: 4/5
It doesn't maintain a consistent pulse, but it works alright for what it is.

Customization: 5/5
You can add to it, take away, or use it with other platforms…it's extremely versatile.
Value: 4/5
Is it cheaper than just regular ole dry fire – no. But if you want a system that's about as close to the real deal as you can get without dropping coin on ammo, this is your best bet.
Overall: 4.5/5
Final Verdict
The CoolFire Trainer is an exceptional tool for almost any shooter who wants to get better at shooting but is tired of the limitations associated with traditional dry fire.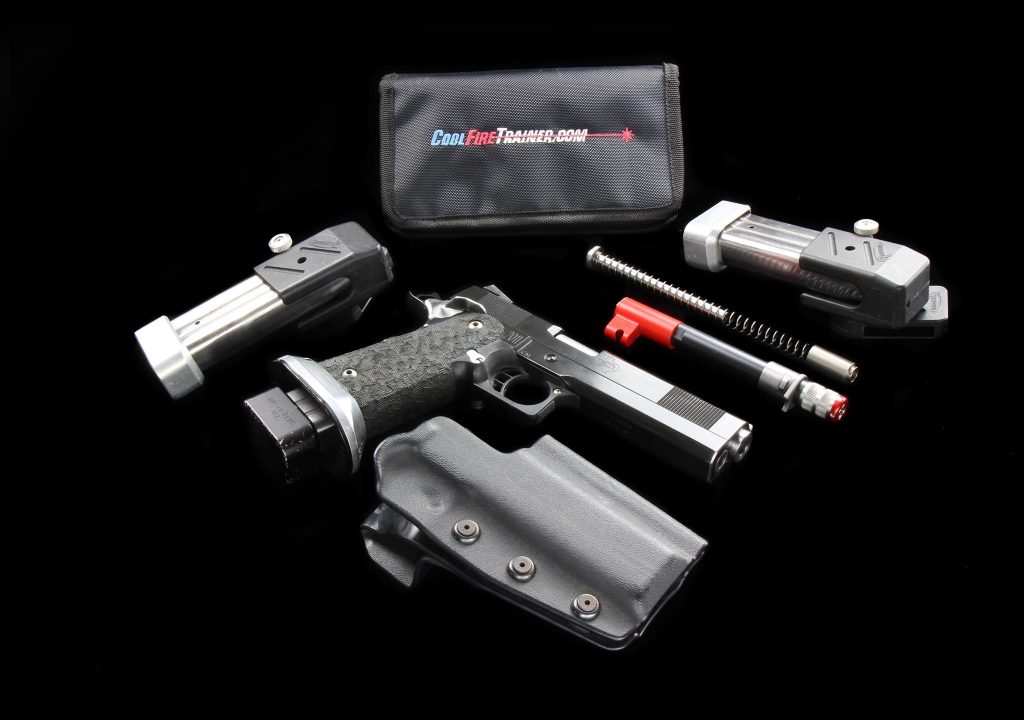 Like all tools, it works best in applications it is suited for, but it would be a mistake to think of it as a cure-all for poor fundamentals and aimless dry fire.
After spending months testing the CoolFire, I plan to continue to use this tool to supplement my existing dry fire regimen to become a better shooter and keep ammo costs down.
What do you think? Is it a tool or gimmick? Let me know in the comments below! For more tips on dry fire, check out our guide to Safe & Effective Dry Fire at Home.