Before you head out to your next range day, you can't forget the ammo!
(Assuming you still aren't living in COVID times where ammo is…a little short right now.)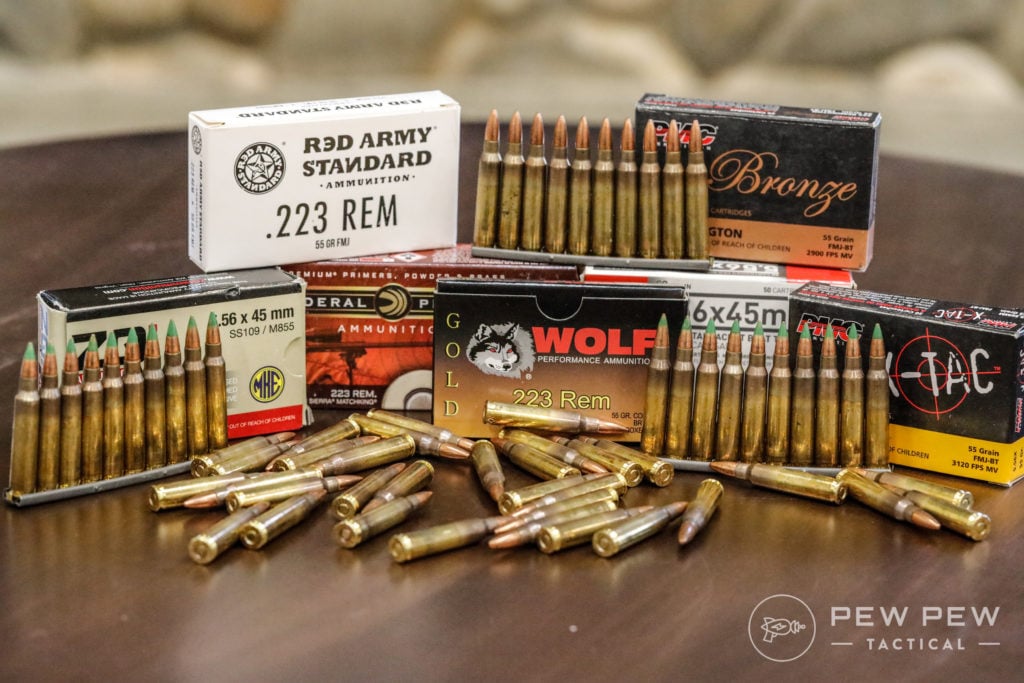 If you live in California, things become slightly more complicated when it comes to buying…well anything gun-related to include ammunition.
Those of us living in the state must jump through hoops that fellow gun owners in free states don't really have to deal with.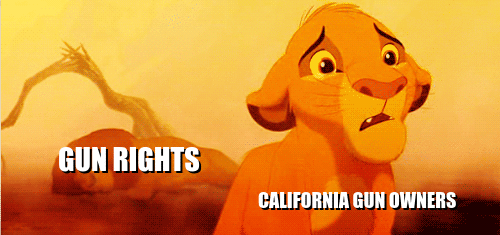 Specifically, when it comes to buying ammo, the options for a law-abiding pew enthusiast in the Golden State are limited.
Because of Proposition 63 — a.ka. "Gunmaggedon"– Californians are subject to a set of gun laws that most states wouldn't dream of.
These include registration of self-assembled firearms ("ghost guns"), registration of the newly redefined "assault weapons," and of course, ammo purchase regulations.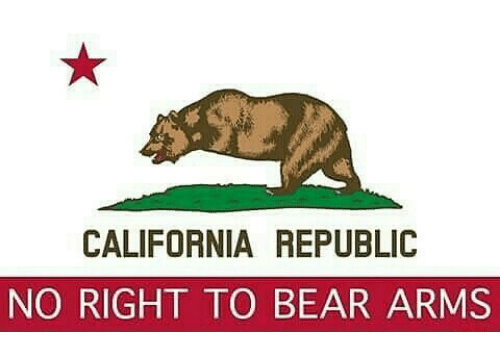 It can all seem a bit confusing, especially if you're a newish gun owner. But, no worries. We have you covered.
In this article, we'll walk you through what you can and can't buy as well as the process behind it all. By the end of this article, you'll be ready to go forth and scour for ammo.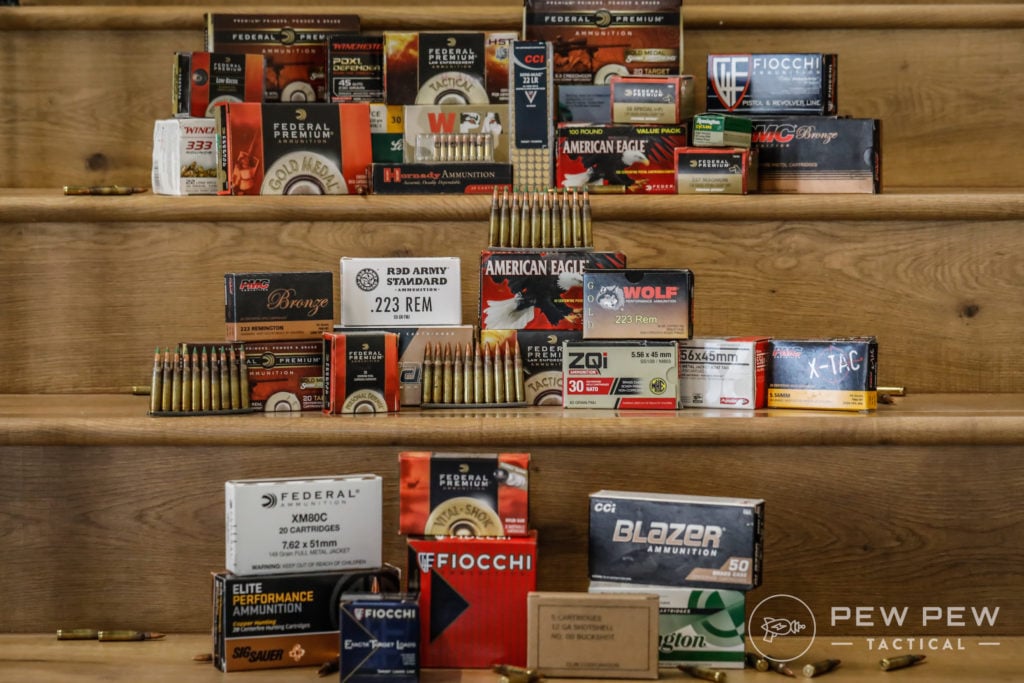 But before we dive in, we gotta do the legal mumbo jumbo.
Disclaimer: While the information provided here is legal in nature, it is not to be construed as legal advice, and is for educational and entertainment purposes only.
Table of Contents
Loading...
What Is Proposition 63?
There were essentially no restrictions on the purchase of ammunition before Prop 63, and it was treated like any other item you can purchase, online or in person.
Then voters passed Prop 63 in 2016 and stocking up on ammo became tougher.
Gone were the days of logging on to your favorite online retailer, placing an order, and waiting for the box of ammo to show up at your door.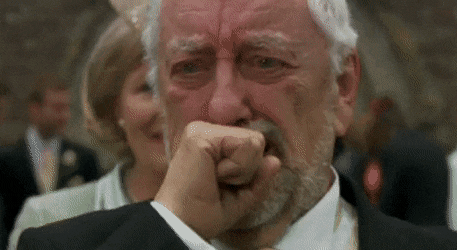 Once Prop 63 passed, the California Legislature was able to enact new laws to continue chipping away at our firearms-related freedoms.
The biggest change in the law is that all ammunition purchases now have to be completed at an authorized ammunition vendor, or an FFL. More on that in a minute…
Completing the purchase basically means you can only take possession of the ammo through face-to-face interaction. And before you ask, the UPS guy handing you the box of ammo does NOT count.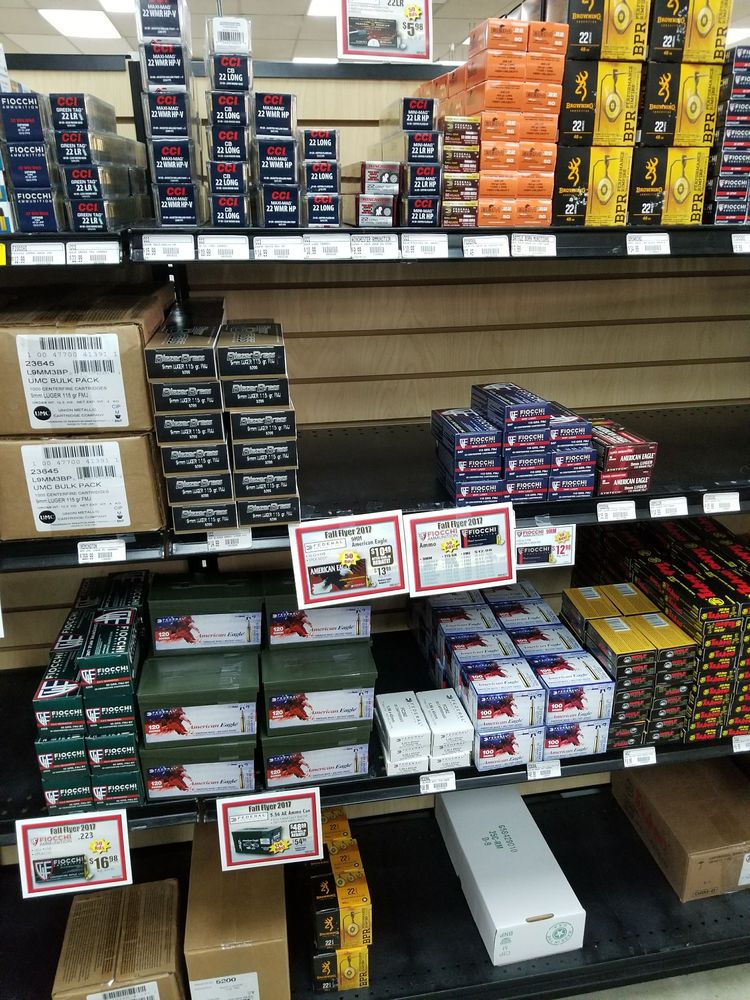 For those of you who normally stop by your local gun store or Wally World on the way to the range, you'll notice ammo is no longer available on the shelf. Instead, it will most likely be behind the counter, or locked in a cage.
Access to the actual ammo is no longer permitted until the sales transaction.
I guess the good news is you no longer have to worry about being crushed by 1000-round boxes of ammo…in case that was a worry you had.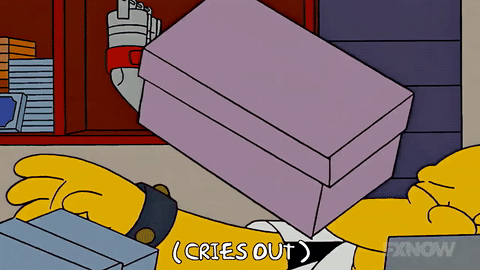 In April 2020, an injunction was issued against the CA background check and anti-importation law BUT an emergency stay was issued a couple of days later. For all you non-lawyer types, this means that, until the 9th Circuit hears the case, background checks et. all are still in place.
So that leads us to the obvious question: how do you buy ammunition in California post-2016?
Keep reading….
How To Buy Ammo in California
Well, there are a few options when it comes to buying ammo in California. You can:
Buy in person at your local gun store
Order online and pick up in-person at your local gun store
Order online and have it shipped to your house if you have an FFL license
We're going to take you through each of these, lay out the pros and cons, and help you figure out what's the best option for you.
Buying Ammo In-Store
The easiest option is to buy ammo from your local gun store — though ordering online isn't much more difficult…but more on that in a minute.
Grabbing ammo from your local gun store hasn't changed all that much, but there are a few things you'll need.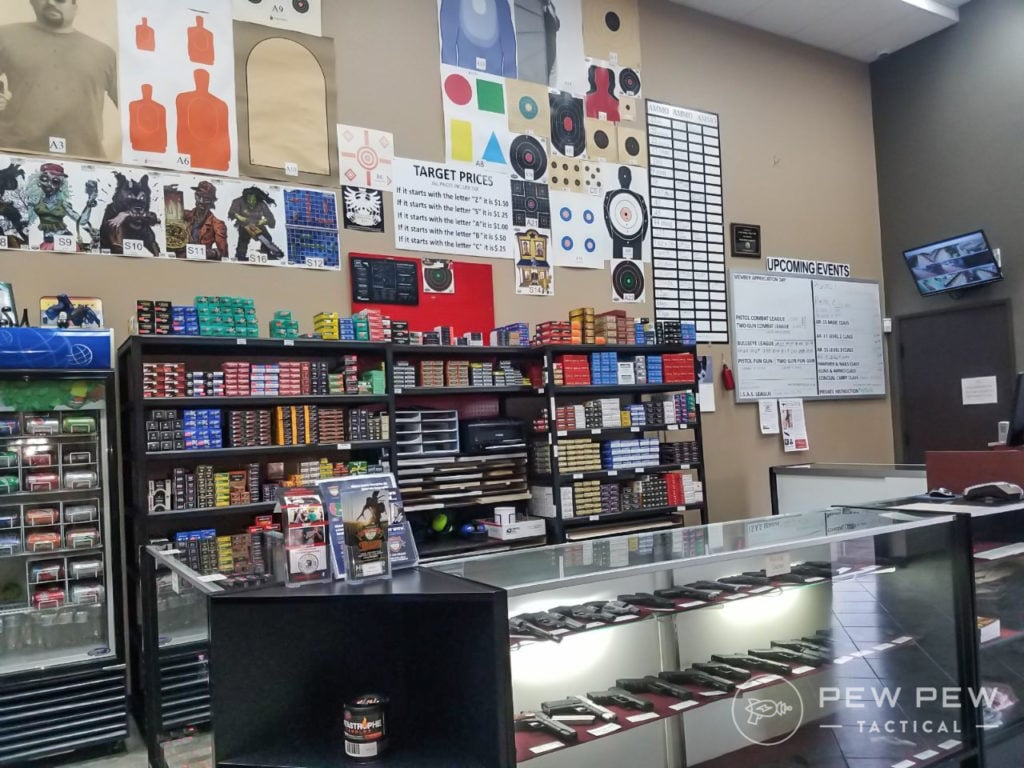 You now need to provide a valid ID and pay a fee for an ammo background check.
Once you pass the background check and your ID is accepted, you can pay for your ammo and be on your way!
It's important to keep in mind that if you are using your driver's license, the ID needs to be a REAL ID driver's license.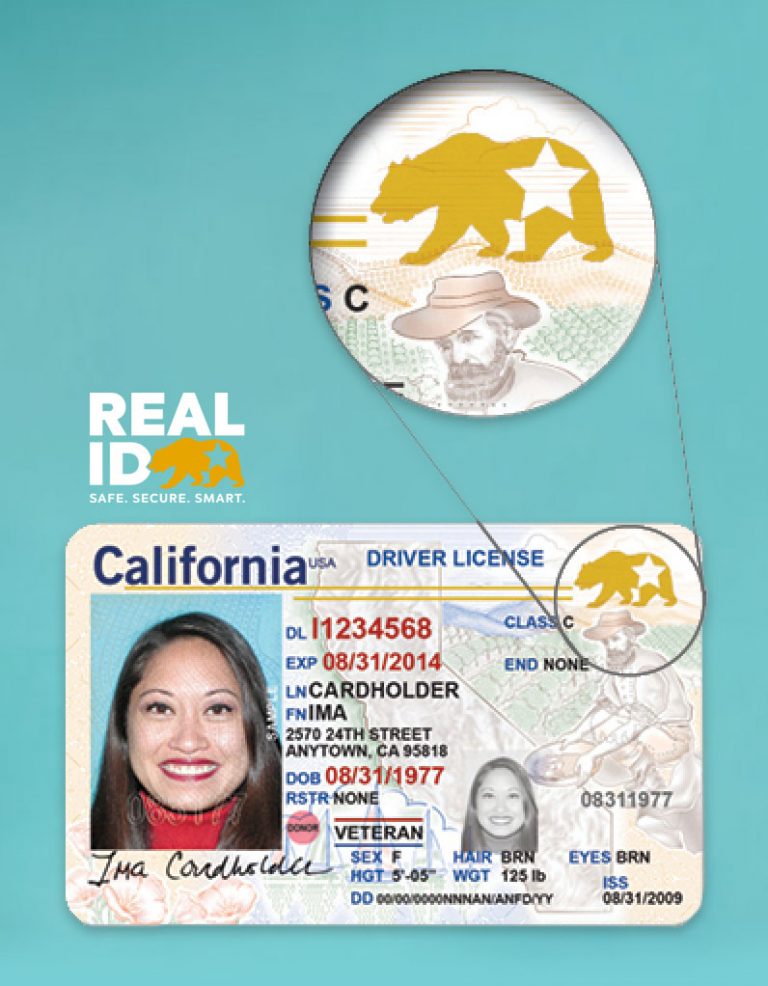 Otherwise, you'll need to use another federally recognized type of ID, including:
Valid, unexpired US passport or passport card;
Certified copy of your US birth certificate;
US Certificate or Consular Report of Birth Abroad of a US Citizen;
Valid, unexpired foreign passport with valid US immigrant visa and approved record of arrival/departure;
Certified copy of your birth certificate from a US Territory;
Certificate of Naturalization or US Citizenship; or
Valid, unexpired Permanent Resident Card.
Basically, the gun store needs to see proof you are a legal resident — since legal residents are the only people permitted to purchase ammunition and firearms.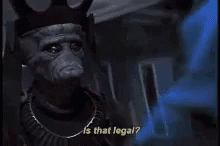 Why the REAL ID requirement?
Well, California began issuing driver licenses to everyone back in 2013 even those without proof of legal residency. So, it became pretty impossible to distinguish residency based on just a California driver's license.
Fortunately, a REAL ID driver's license follows a different set of rules and requires proof of residency; therefore, it meets the requirements for ammo purchases.
Eligibility Check
Starting in July 2019, in addition to the requirement of making ammo purchases in person, each time you buy ammo, you will have to go through an "eligibility check." Hint: this is why you need an ID.
The "eligibility check" is essentially a mini-DROS (a.k.a. background check) that the ammo vendor or FFL has to do each time you buy ammo.
The check will compare your information with the information on file when you registered to purchase a firearm, run your background, and confirm that you are not prohibited from purchasing ammo.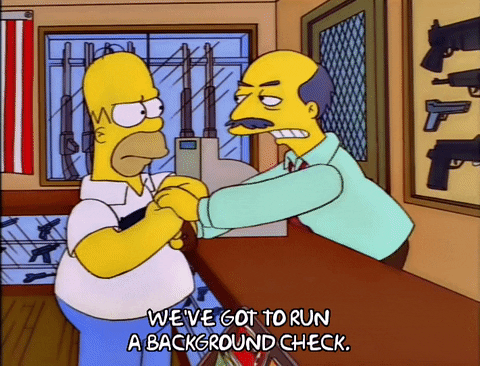 If you are wondering whether you are prohibited from buying ammo, you probably are. Just to be sure though, you can always check our California Gun Laws article.
If you fall into any of the categories that prohibit you from owning a firearm, you'll be prohibited from buying ammo too.
Because the check is like a mini-DROS, your information is checked against the California DOJ database.
Usually, the check should only take a minute or two, but you might occasionally hit the jackpot and get the added bonus of waiting up to 10 days for the check to finish.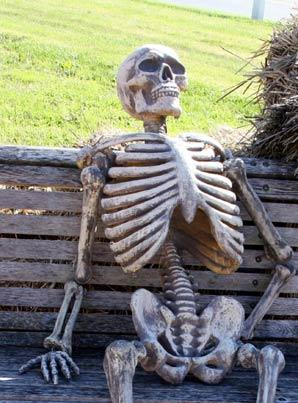 Since the "eligibility check" confirms your information with that on your firearms registrations, those of you who do not have any firearms registered with the State, or lost all your firearms in a "boating accident," will have to go through a special one-time eligibility check.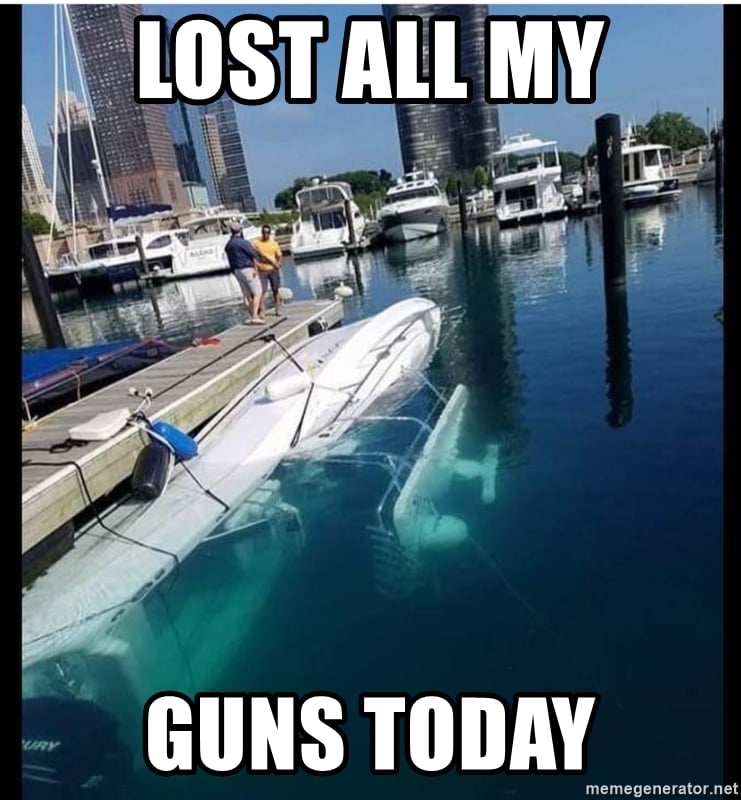 This type of check will cost a little more, and will definitely take up to 10 days to clear.
Look on the bright side though! You only need to go through the "eligibility check" for each transaction, not for each box of ammo.
If you buy in bulk, you can save on the number of checks you have to go through.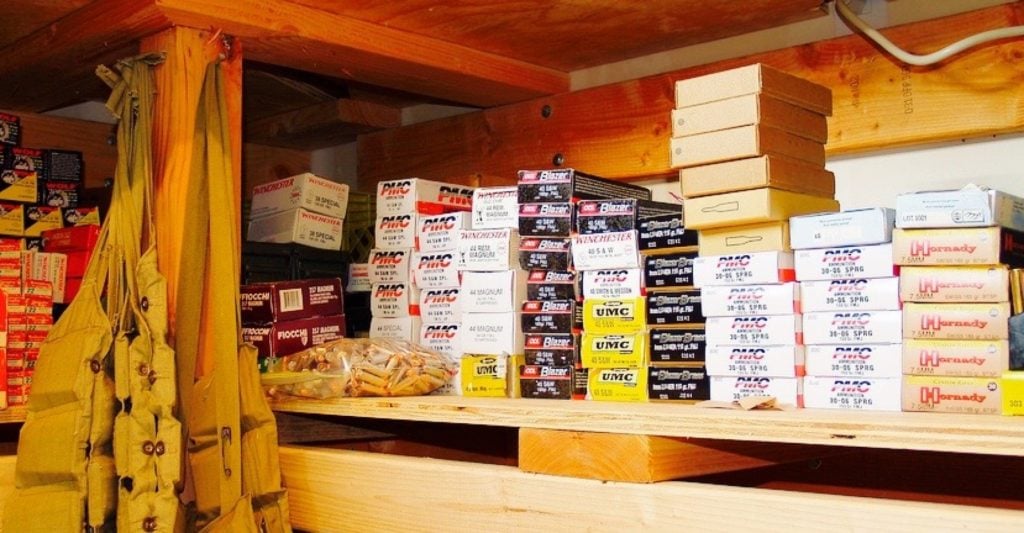 For now, the standard "eligibility check" will only cost $1. The price can technically be raised at any time by the State.
Ordering Ammo Online
There are probably some ammo websites that will sell to you anyway, right?
Wrong.
In addition to being super illegal (like, super illegal), some of you may have noticed, you are no longer able to order ammo online at some websites, even if you wanted to.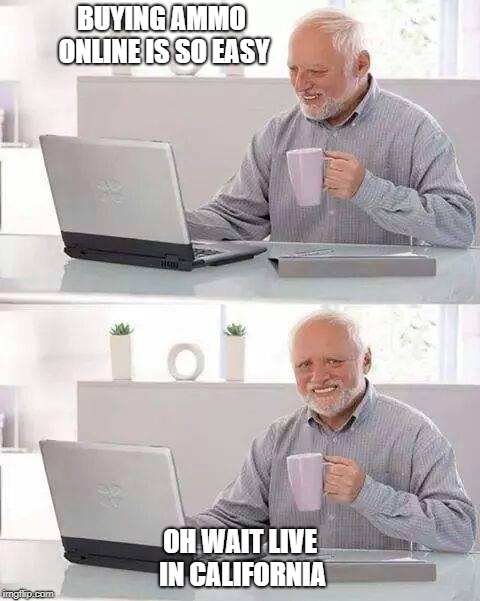 In the months leading up to 2019, when the ammo laws were about to go into effect, many online retailers stopped selling to California residents, regardless of whether the ammo would be sent to an FFL.
For many of them, it just wasn't worth the hassle.
Of the retailers that do still sell to California, most of the savings you get from their lower ammo prices will probably be eaten up by the fees the FFL will charge to accept the ammo. Basically, you're SOL.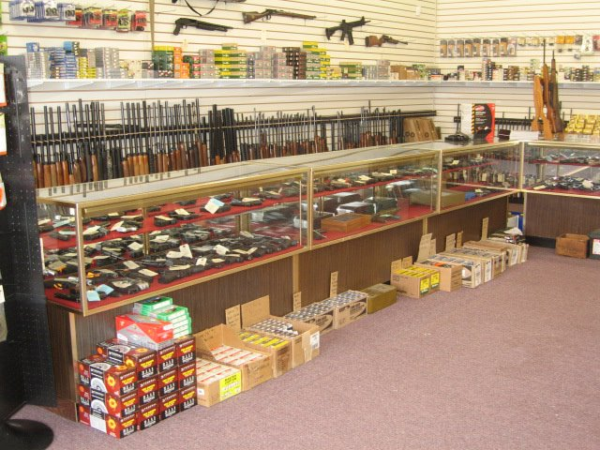 If you still want to go the online route, it's still an option but there still the extra step of going to an FFL for pickup.
Just like with ordering a gun online, shipping your ammo to an FFL will usually result in the dealer charging you a transfer fee.
In addition to a transfer fee, you'll still need to jump through the same hoops – eligibility check and all.
Buying Ammo Using a 03FFL & COE
If you absolutely love ordering ammo online and refuse to go to the gun store to pick it up…there is one more option.
You can apply for a 03FFL license and Certificate of Eligibility (COE).
This allows ammo to ship directly to you.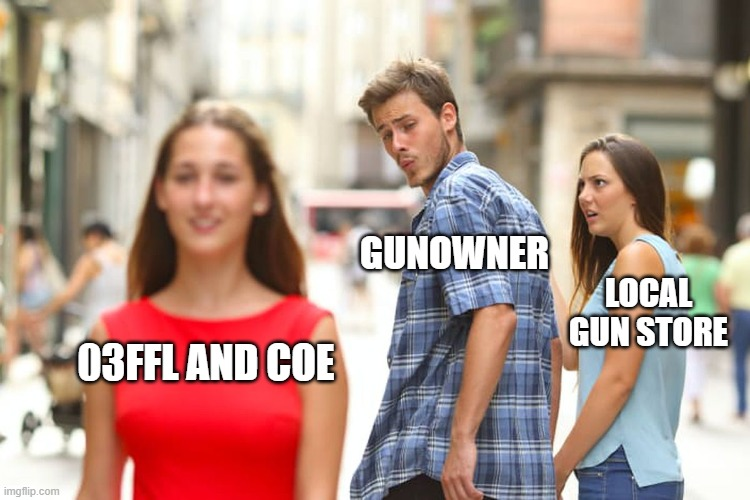 But to be clear, it isn't a loophole. The law is designed this way. So, it's more of an exemption.
It is technically the type of FFL you need to have if you want to buy and collect "curios and relics" a.k.a. antique guns.
To apply, complete the FFL application, including the filing fee, and send it out to the ATF as well as your local chief law enforcement officer.
From there, wait for the thumbs up from the ATF.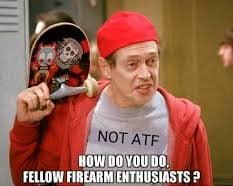 There are some application requirements you need to meet, though.

An FFL applicant must:
Be 21 or older;
Not be prohibited from shipping, transporting, receiving or possessing firearms or ammunition, nor in the case of a corporation, partnership, or association, is any individual possessing, directly or indirectly, the power to direct or cause the direction of the management and policies of the corporation, partnership, or association prohibited from shipping, transporting, receiving or possessing firearms or ammunition;
Not have willfully violated the Gun Control Act (GCA);
Not have willfully failed to disclose material information or has not made false statements concerning material facts in connection with his or her application;
Have established premises for conducting business or collecting (your house is fine, as long as no state or local laws prohibit it); and
Certify that the business to be conducted is not prohibited by State or local laws.
Since the 03FFL is technically a license for collectors of curios and relics, you could also get into the antique gun-collecting business.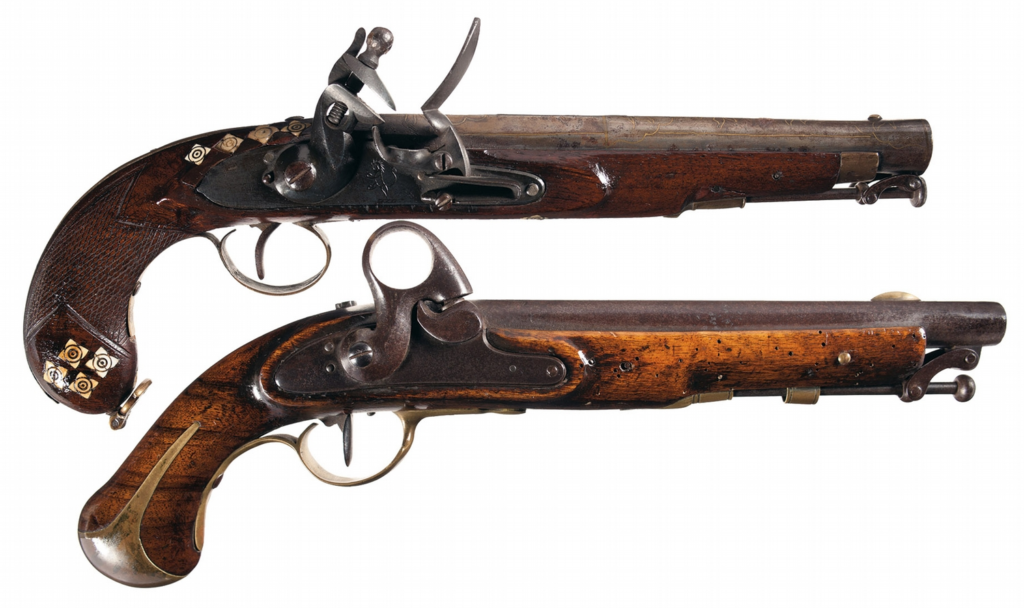 You'll also actually be an FFL, so you'll need to keep records of all firearms transactions for any potential audits by the ATF.
However, if you only plan to use the FFL for purchasing ammo, you don't need to worry about any of that.
With the FFL out of the way, California also requires a Certificate of Eligibility (COE) from the California DOJ.
The COE application process is straightforward with an additional fingerprint requirement.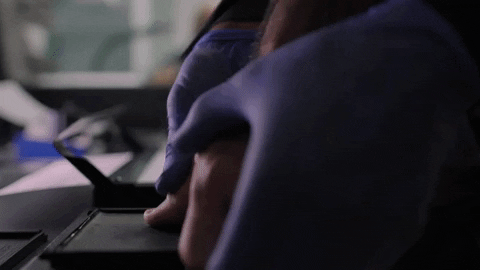 Right now, if you possess an 03FFL and California Certificate of Eligibility you are allowed you to buy ammo online and have it shipped to your door as long as the vendor you're buying from will do it.
Since they (the seller) have to go through some extra steps versus a normal order, many vendors are just refusing to do so.
Once you get your 03FFL and CA COE, you normally just have to email or fax a copy to the ammo vendor and they'll link the documents with your account. After that, you can order ammo and check-out as normal!
Just be sure to send in your documents before a major sale since the approval process normally takes a day or two depending on how busy the vendor is since a real human has to look over the paperwork and approve it.
Before you go online and buy out all the ammo left, keep in mind that the COE needs to be renewed every year, and the 03FFL every three years.
Nothing earth-shattering, but just slightly annoying if you want to keep having ammo shipped directly to you.
Also, the 03FFL does not apply to any firearms that fall outside of the "Curio & Relic" category.
So, buying a non-antique firearm still requires the standard dog and pony show at the local gun store.
Want to know how to buy guns in California? Check out our guide on the process and everything you need.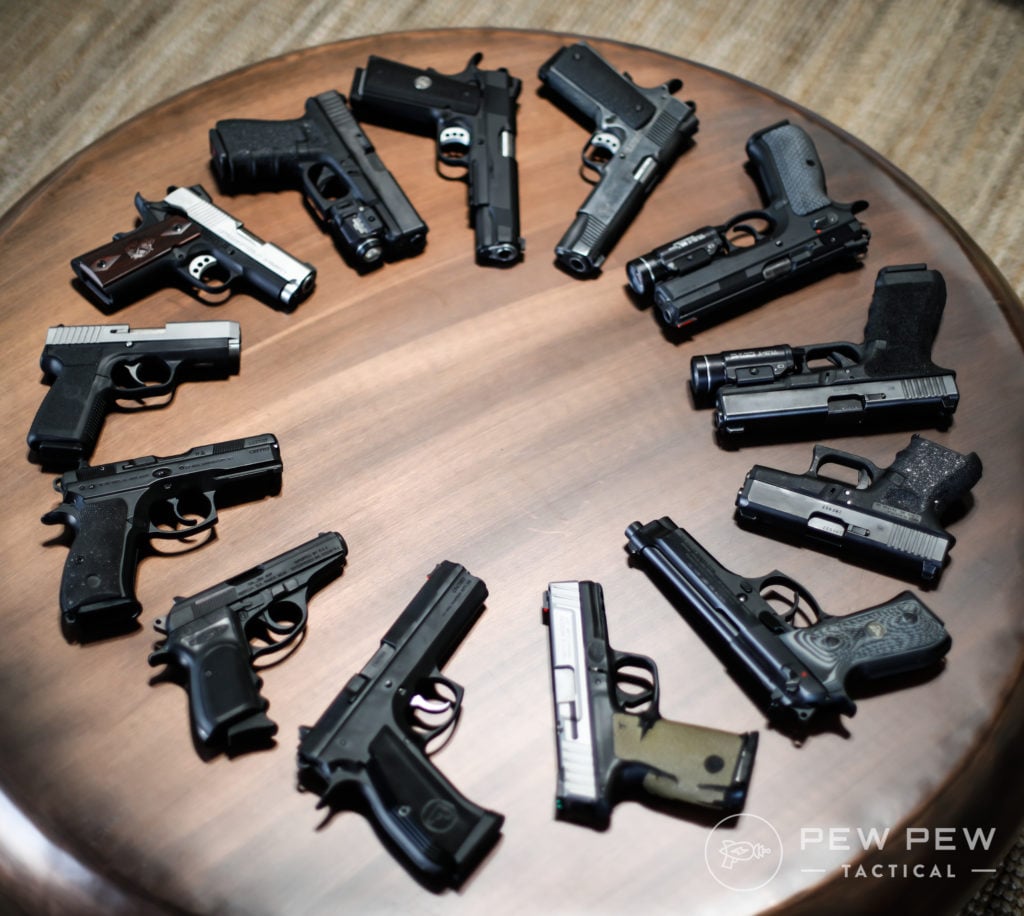 There are some great companies out there that are willing to go through the extra trouble to help out Californians with their ammo orders. And even better, our three favorites are on the list!
There are other vendors that will ship to CA, but these are the ones that we use the most.
Does California Have an Ammo Registration List?
While there is technically no "ammunition registration" list being kept by the State, every time you purchase ammo starting in July 2019, you will have to go through the "eligibility check."
The check itself is a list of people buying ammo, so everyone who purchases ammo as of July 2019 will be on that list.
If it makes you feel any better, all firearms purchased in California (and even those transported from out of state) are already registered with the State, so this is just an additional list that firearms owners will be put on.
In for a penny, in for a pound.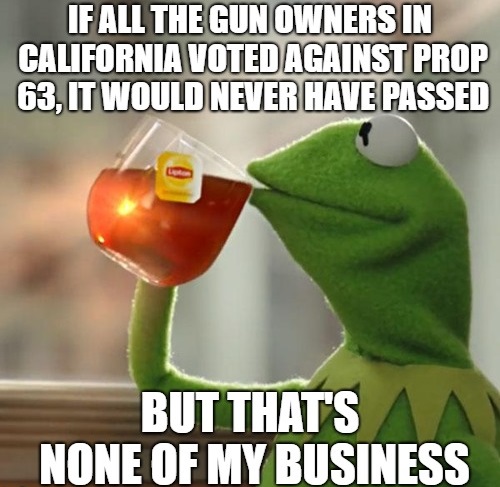 Conclusion
Buying ammo in California might seem intimidating, but it's really not all that bad. Whether you buy in store, grab ammo online and pick up in your local gun shop, or spring for the 03FFL and COE to have ammo shipped directly to your home, the process only requires a few extra steps.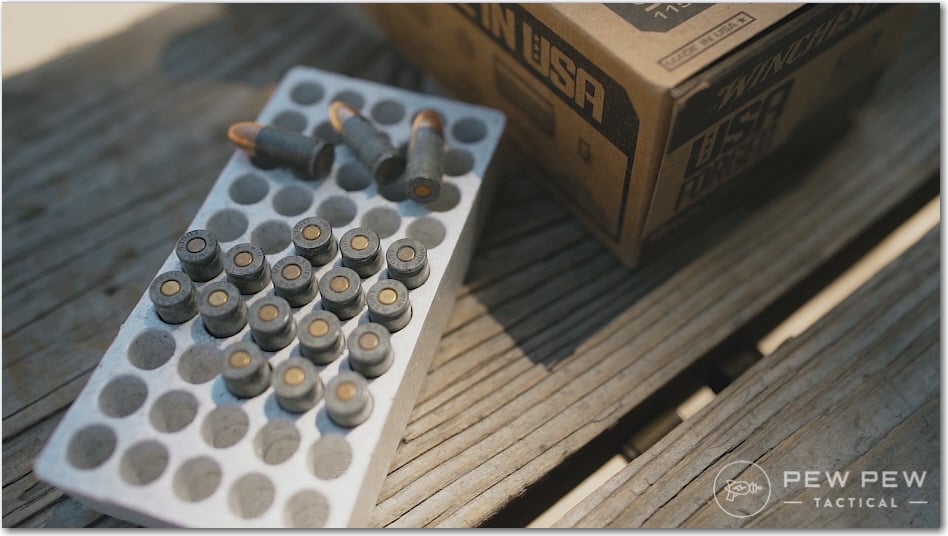 What's your preferred buying method? Let us know in the comments below. Need more California content? Check out our guide on How-To Buy a Gun in California and our California Gun Laws page to stay up to date on all the gun laws you need to know.