The question came to me recently regarding officers concealed carrying off duty.
Do police regularly carry when not in uniform, and, if so, what's their preferred set-up? While I could answer this myself, I decided to turn to others in uniform to get their take.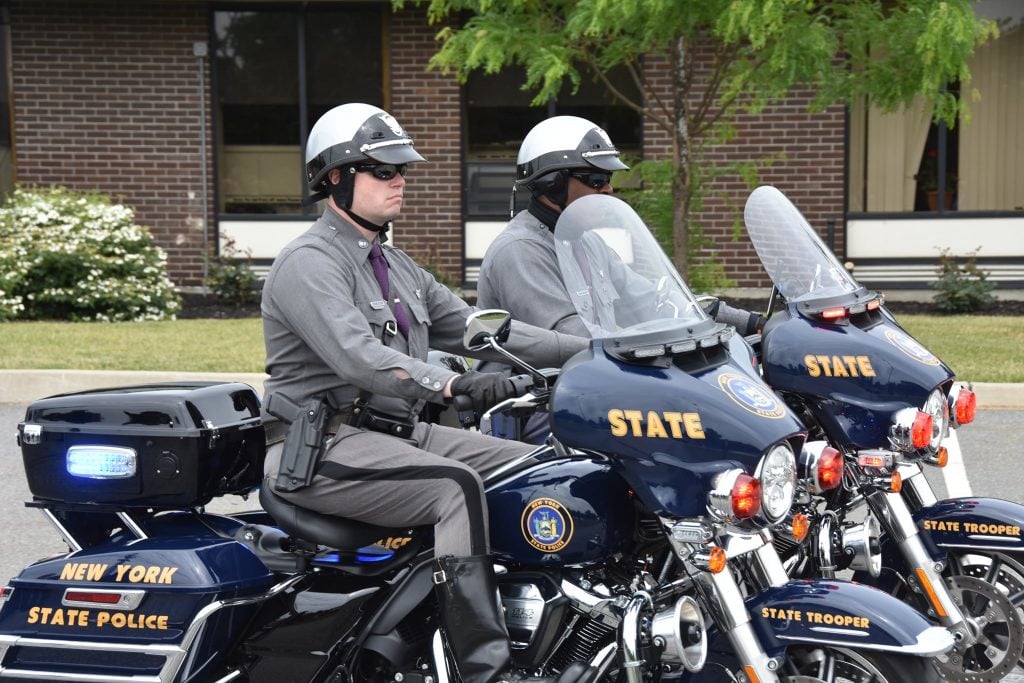 So, I hit the mean streets to answer this question – even making some calls to some of my old partners and friends.
In this Blue Brief, we'll find out if police prefer to carry when not on the job…
Table of Contents
Loading...
Why Would Officers Carry Off Duty?
For me, it was added security. You never know who you're going to bump into when you're at the store or at a gas station — especially in a smaller town and patrol area where everyone knows everyone.
I didn't want confrontation without protection for myself or my family.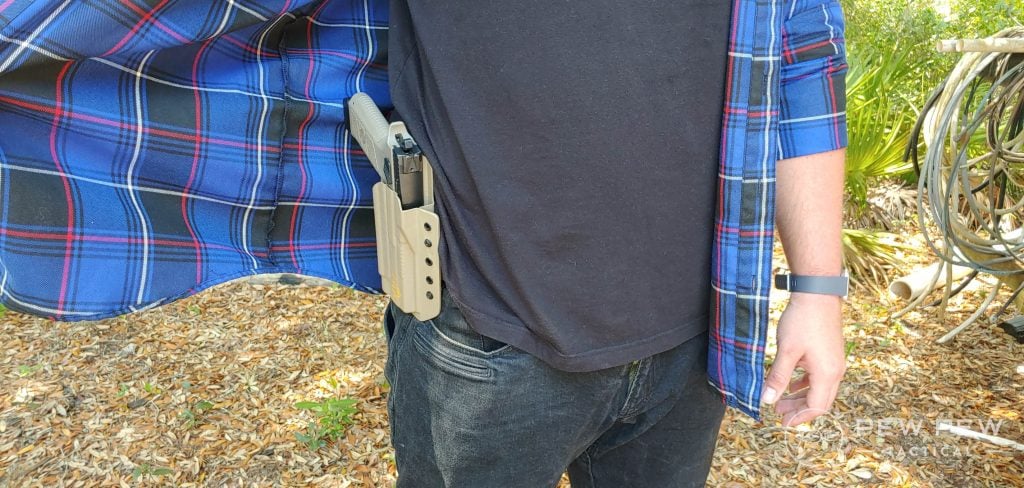 This had nothing to do with being badge heavy or wanting to start any trouble. Unfortunately, I was easily recognizable and approached in my small town by many people, even just shopping at the grocery store. At times, I would run into someone I arrested on a prior call for service.
You have more options to shop in a bigger area without being a potential target by someone with bad intentions.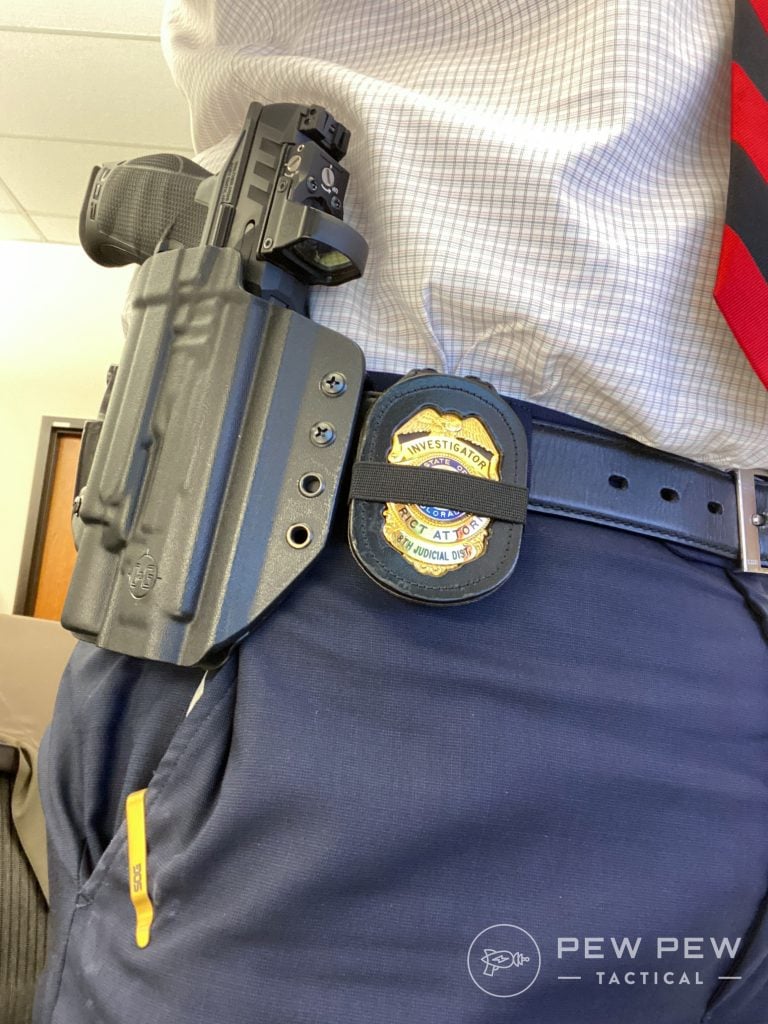 Other Officers Weigh In
While running errands, I saw two officers stopped in a parking lot — most likely having just cleared a call for service.
They were parked car-to-car, meaning one officer facing one direction and the other the opposite direction. This allows both drivers to talk easily but remain shielded from the elements.
I approached cautiously and explained I was on the hunt for information. In the hour or so of swapping stories and experiences, they chatted with me about off-duty carry.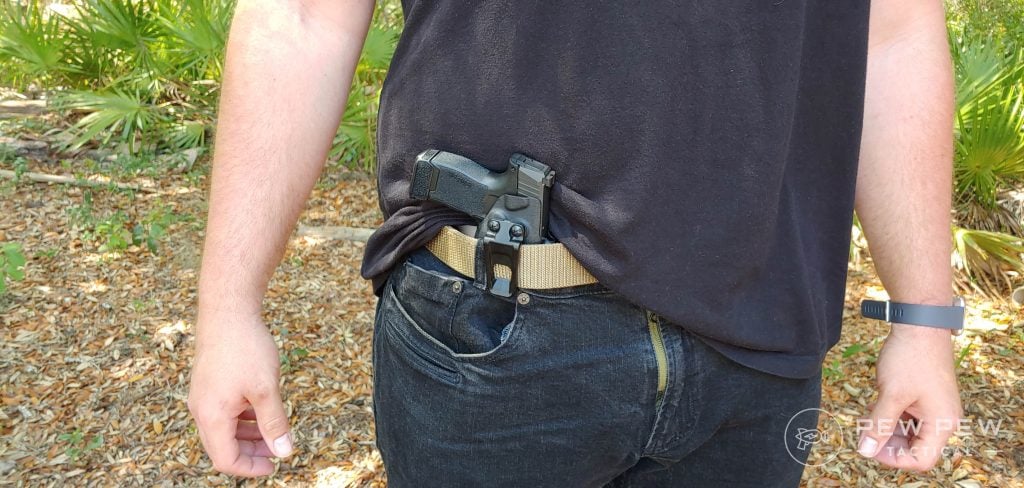 Officer number one told me he liked the Glock 19 as a concealed carry option – finding it easier to put on even in a hurry.
He also told me he had the law enforcement model, which means it's extra tacticool with more options than the "Queen Family Truckster." (There's a National Lampoon's reference for you.)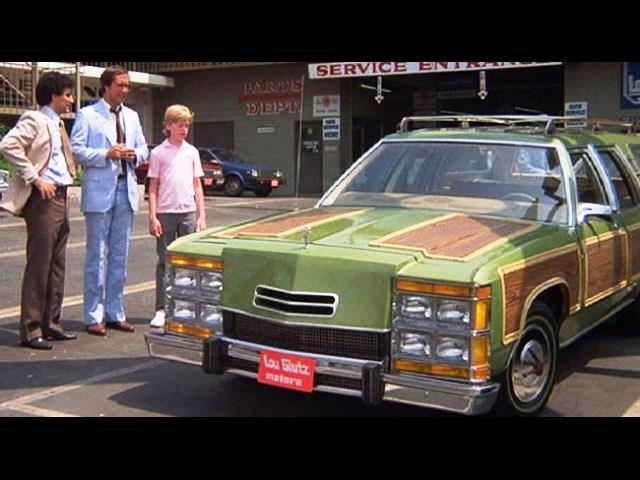 All kidding aside, this particular model features the rail option under the barrel for a light attachment. The Glock 19 also offers a 15-round magazine capacity.
539
at Palmetto State Armory
Prices accurate at time of writing
Prices accurate at time of writing
Officer two told me he carried a Glock 43 with an extended magazine. That means instead of six rounds; it holds eight. 
In talking with the officers, they revealed that Glocks seemed to be the standard for carrying off duty for most officers in their agency. 
Ultra Reliable Single-Stock CCW
449
at Palmetto State Armory
Prices accurate at time of writing
Prices accurate at time of writing
As far as holsters, both preferred Kydex.
More Input
After talking with those two officers, I contacted another by phone.
He's retired and a very good friend and mentor. Plus, he has some great stories about his days working a beat in the late 60s, 70s, and 80s.
During that generation, the standard-issued firearm was the revolver in a .38/357.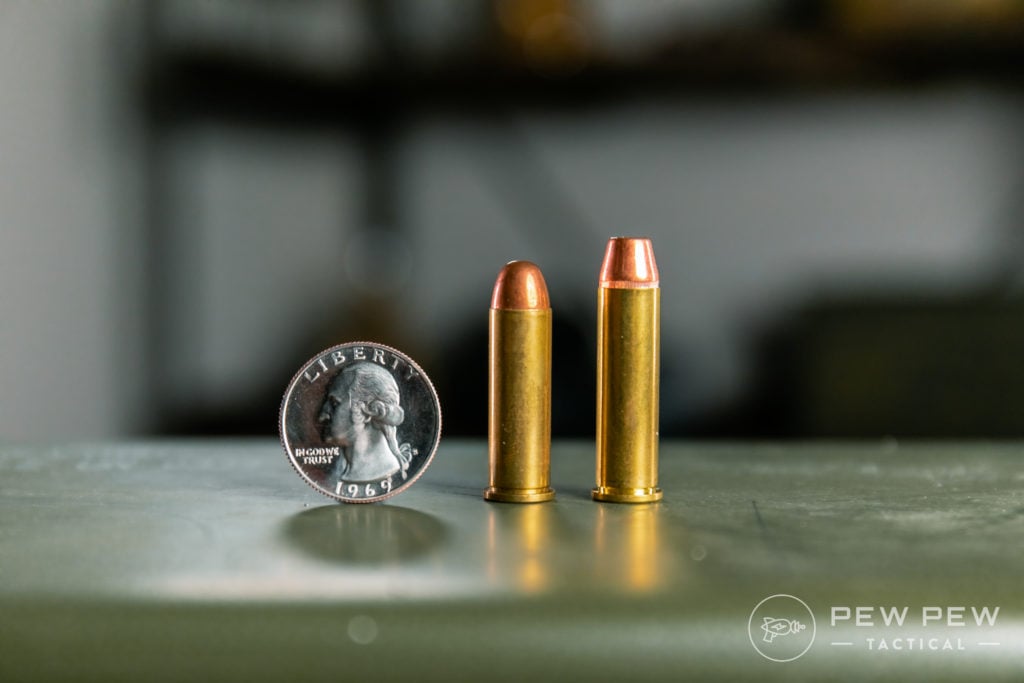 Since his retirement, my mentor moved to a more modern firearm, keeping his classic revolver locked in the gun safe.
Sticking to a brand that got him home every night, he opts for a Smith & Wesson 4006 nickel-plated .40 caliber firearm.
However, he pointed out his retired life is less active, and thus he doesn't carry like he used to.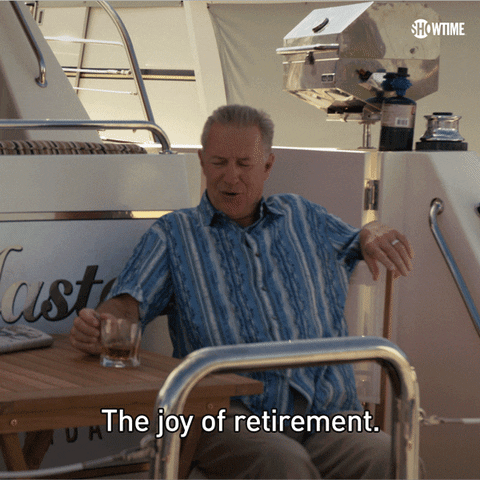 When I called another officer employed by Colorado, I was told the state does not give employees a choice of the firearm they're issued. As for off-duty firearms, those are only approved by the command staff and/or range master.
I spoke to another former colleague and was told his personal preference is the Sig Sauer P320.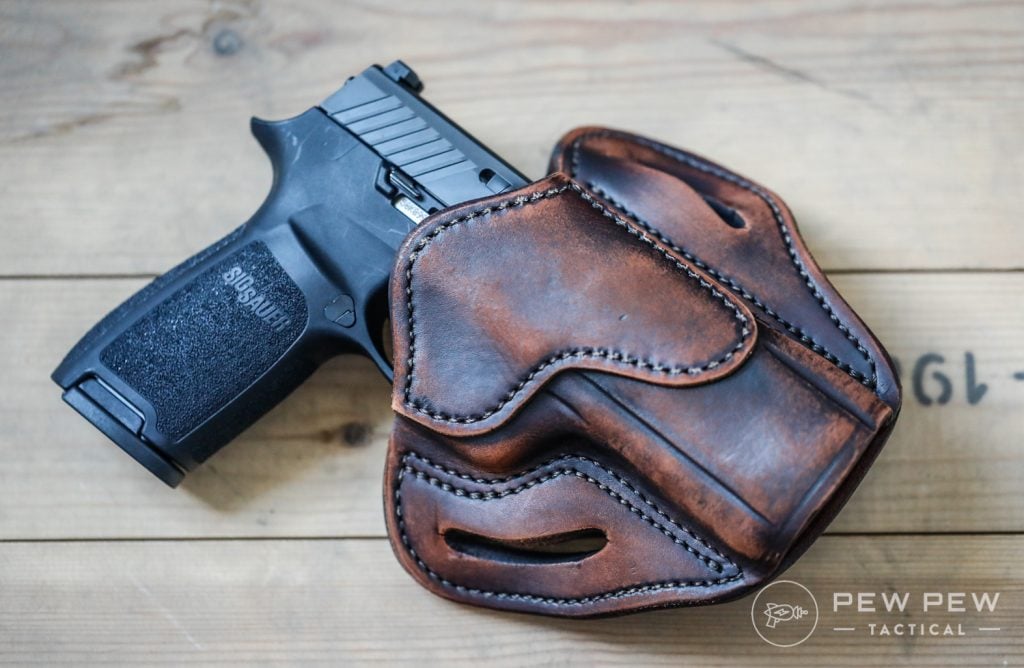 This gun supports a light attachment and provides a 10-round magazine. The sleek design of the P320 looks pretty nice, and it's reasonably priced — which is mostly what got him to purchase this particular firearm as an off-duty carry option.
474
at Palmetto State Armory
Prices accurate at time of writing
Prices accurate at time of writing
Off-Duty Approval
Some departments allow the officer, with permission, to carry a different firearm off duty if they do not want to carry the department-issued firearm.
Having a duty weapon issued is one thing but using a compact or subcompact concealed carry option for off duty often depends on department policy and rangemaster/firearms instructor approval.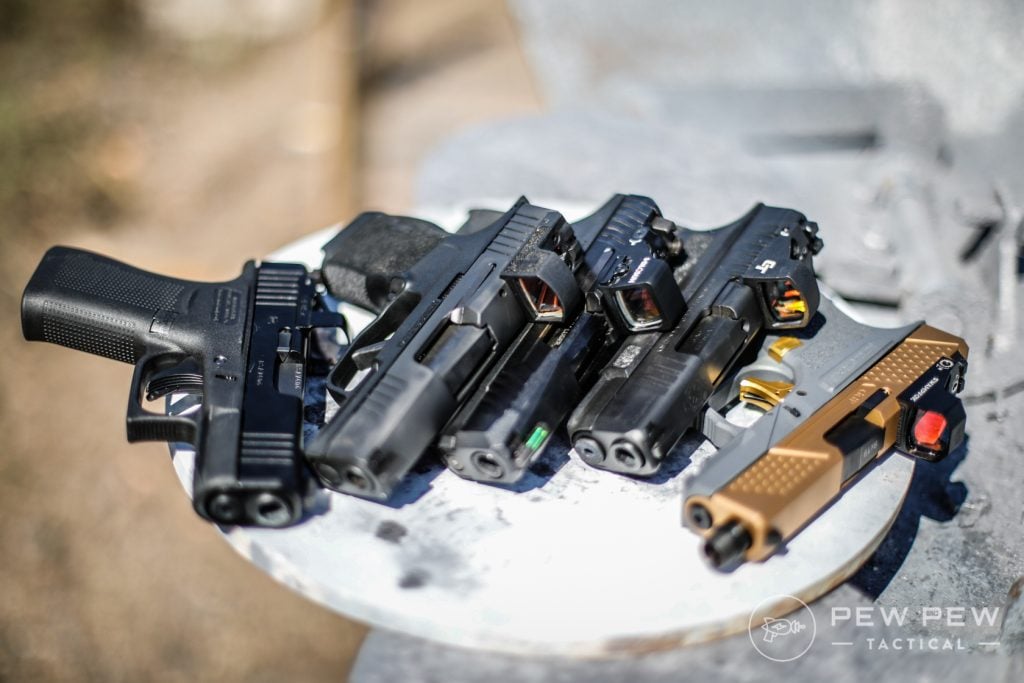 The process can be quick or lengthy depending on the make, model, and/or caliber of firearm the officer requests to use.
What about modifications? With all the dazzling new and improved lights/lasers, micro red dot sights, etc., available, can officers add the latest and greatest to their gun? The answer is maybe…but again, this takes an approval process.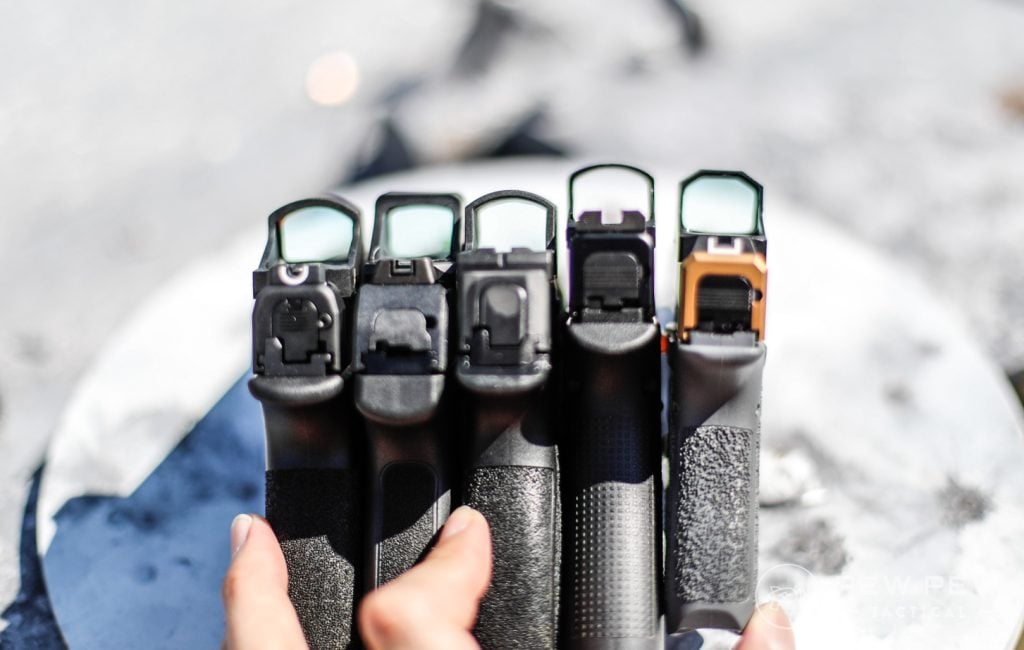 And often, that takes even more time. The policy must be amended if the accessory is not approved by the department's policy or rangemaster/firearms instructor.
When officers receive approval, the gun must be concealed at all times when carrying off duty. Additionally, department ammo must be loaded in the magazine(s) of the firearm.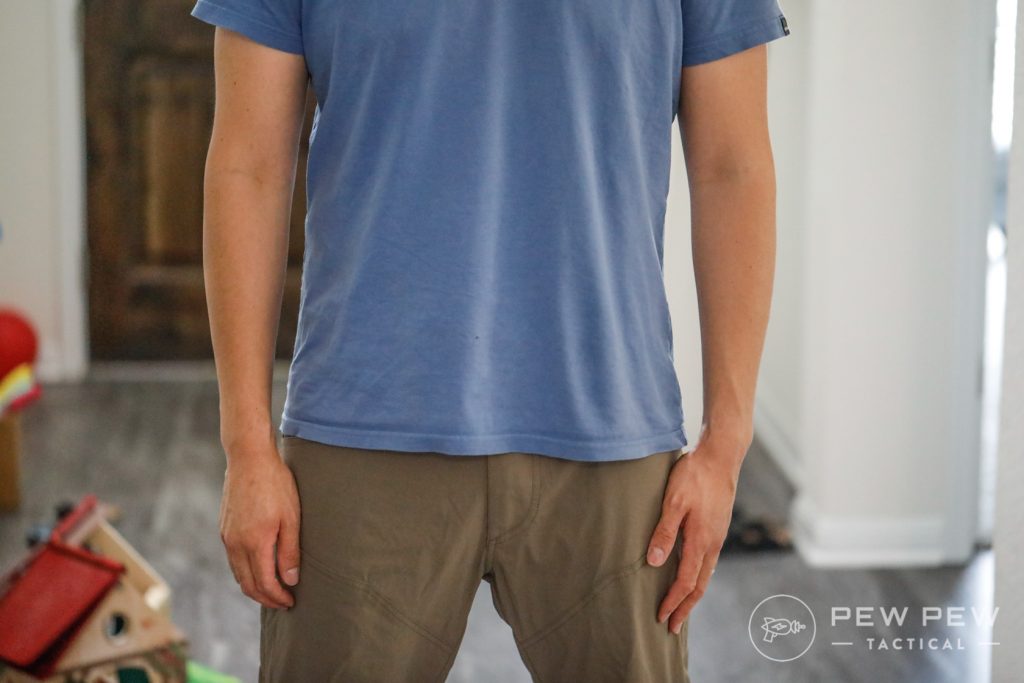 Alongside the gun and ammo, a department-issued identification must be carried on them as well as a department-issued badge.
This seems like a lot, but with great power comes great responsibility, right?
Conclusion
For the most part, small compact weapons are preferred, with most officers choosing Glock as their preferred brand. (But again, brands like Sig Sauer and Smith & Wesson were also named.)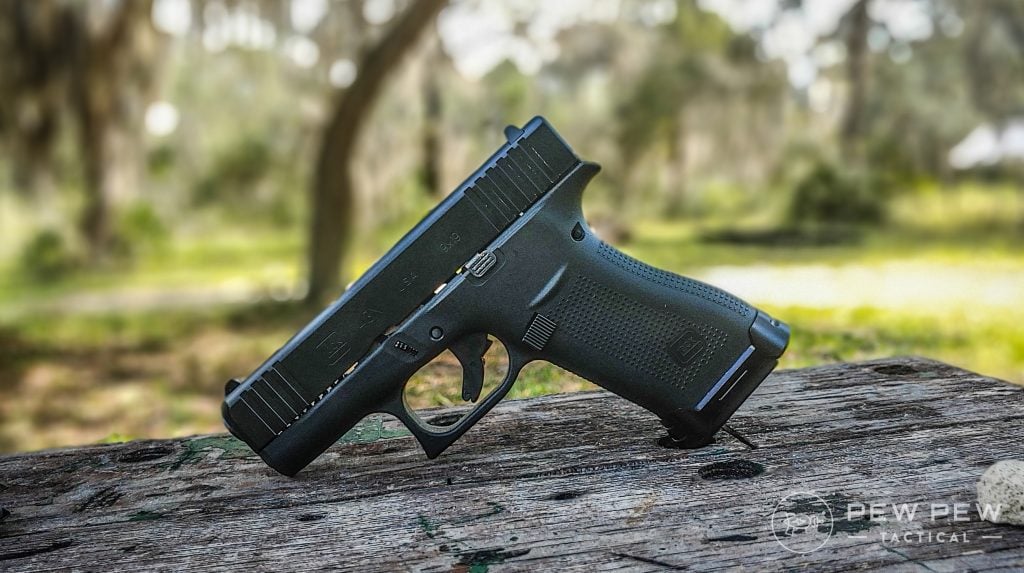 Ammo for off-duty guns ranged from 9mm to .40 S&W to .45 ACP. And that checks out given what most departments carry for on-duty ammo.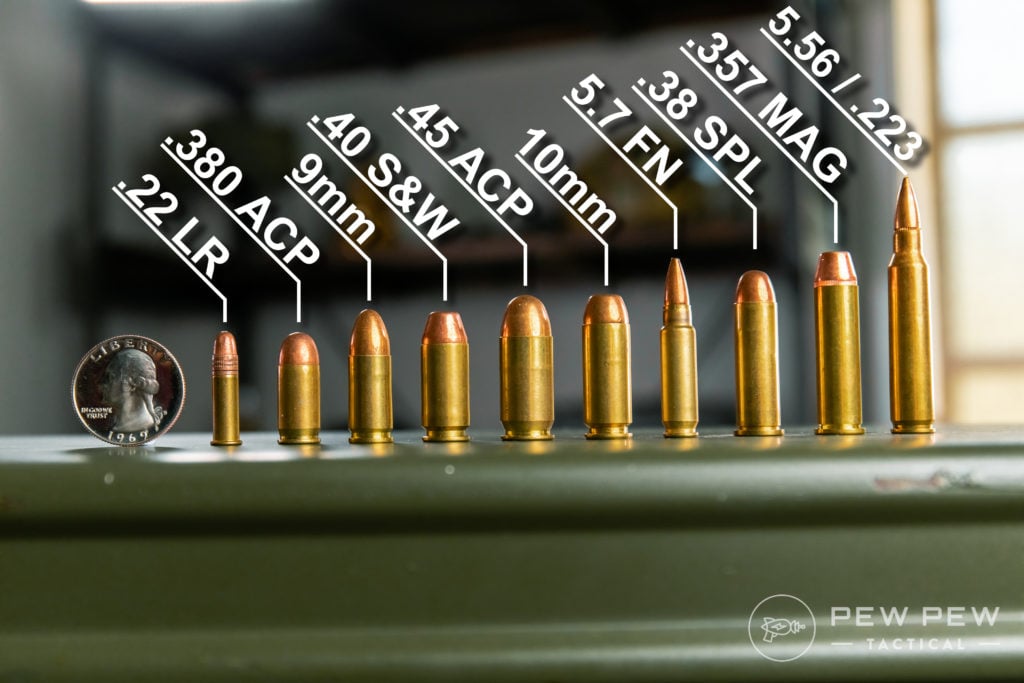 In short, it should be no surprise that most popular brands of guns are what law enforcement chooses to carry when not in uniform.
If you're current or prior LE, what was your preferred off-duty carry weapon? Let me know in the comments below. For more LE topics, check out the Blue Brief category!