You've probably heard that the Springfield Armory M1A is to the M14 as the AR-15 is to the M16…
But really, what does that really mean?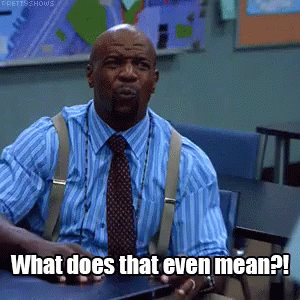 Basically, the M1A is the civilian version of the M14 — designed by Springfield for the U.S. military.
It replaced the M1 Garand as the standard issue rifle for American troops from 1959 to 1964.
As with most things military-related, the M14 made its way to the civilian market a decade later with Springfield launching the M1A for civilians in 1974.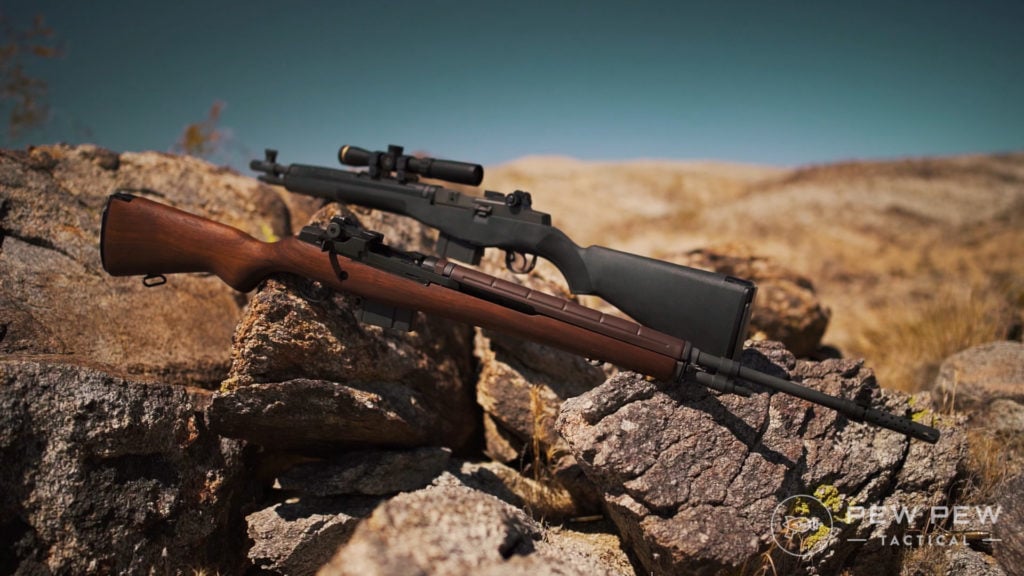 Though it's never reached the same level of popularity as the AR-15, the M1A still has a rather large and very devoted group of fans — despite the M14's less than stellar reputation, earned during its service in Vietnam.
After all, the average American gun owner isn't using it for jungle combat.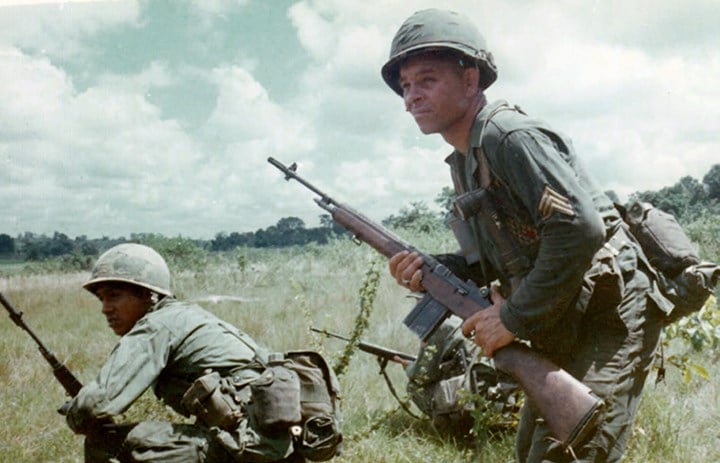 But the M1A has a few things going for it.
Keep reading to find out…
Table of Contents
Loading...
What's So Great About the M1A?
The M1A feels similar to both the M14 and the M1 Garand. But that's not surprising given that the M14 is a direct descendent of the M1 Garand.
Historic firearm lovers as well as former servicemen who carried either of those two rifles will dig the familiarity.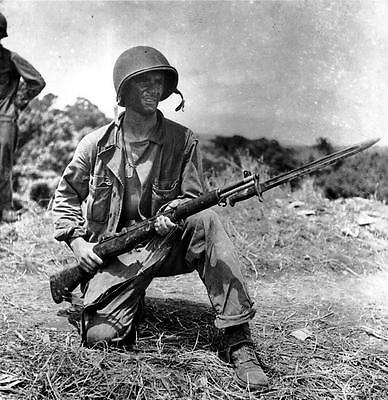 Original M1As were once even made from surplus M14 parts, though Springfield has long since run out.
Additionally, the M1A comes chambered in .308 Winchester (7.62x51mm NATO), one of the most popular long-distance and hunting rounds in the United States.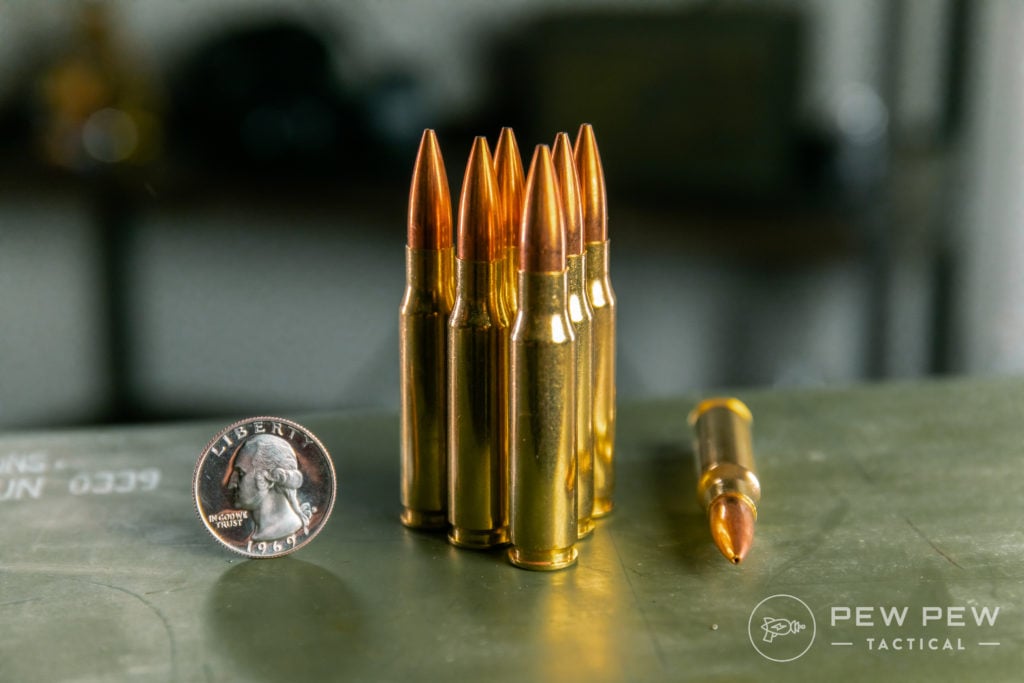 On top of its excellent round choice, the M1A has a reputation for being a highly reliable, accurate rifle – popular among 3-Gun, National Match, and other competition shooters.
In fact, it's one of our favorite .308 rifles as well as one of our recommended rifles for 3-Gun heavy metal competition.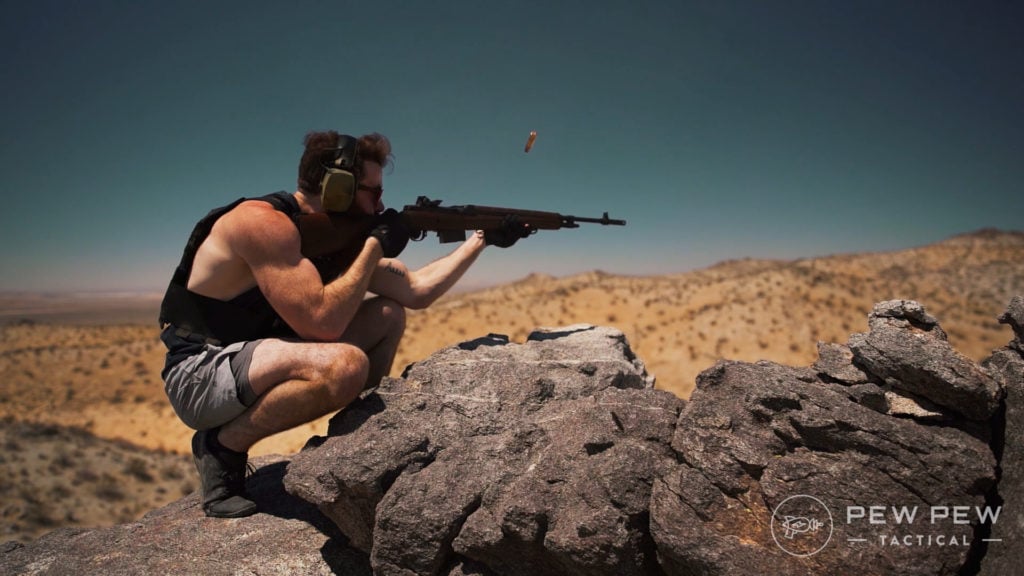 Finally, the M1A is just a beautiful, traditional-looking rifle. Let's face it, it's hard to beat a classic.
With all of these advantages, it's no surprise that the Springfield Armory M1A has experienced more than four decades of continuous production and is still going strong.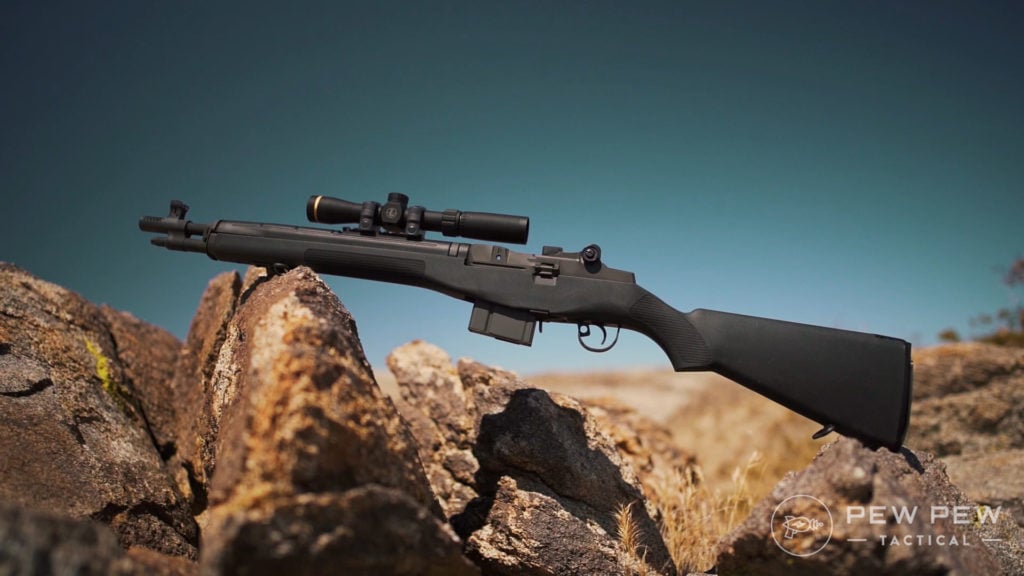 That said, it's important to note…not all M1As are the same as there are eight available models:
Each designed for different purposes with its own advantages.
In this article, we're going to drill down the features on the first five models to help you figure out which M1A is best for you…
Base Features
But first, let's talk about what you should expect from all Springfield Armory M1A models.
Prepare for .308 Win – they pretty much all come chambered for that cartridge. (Minus the Loaded model, but more on that later.)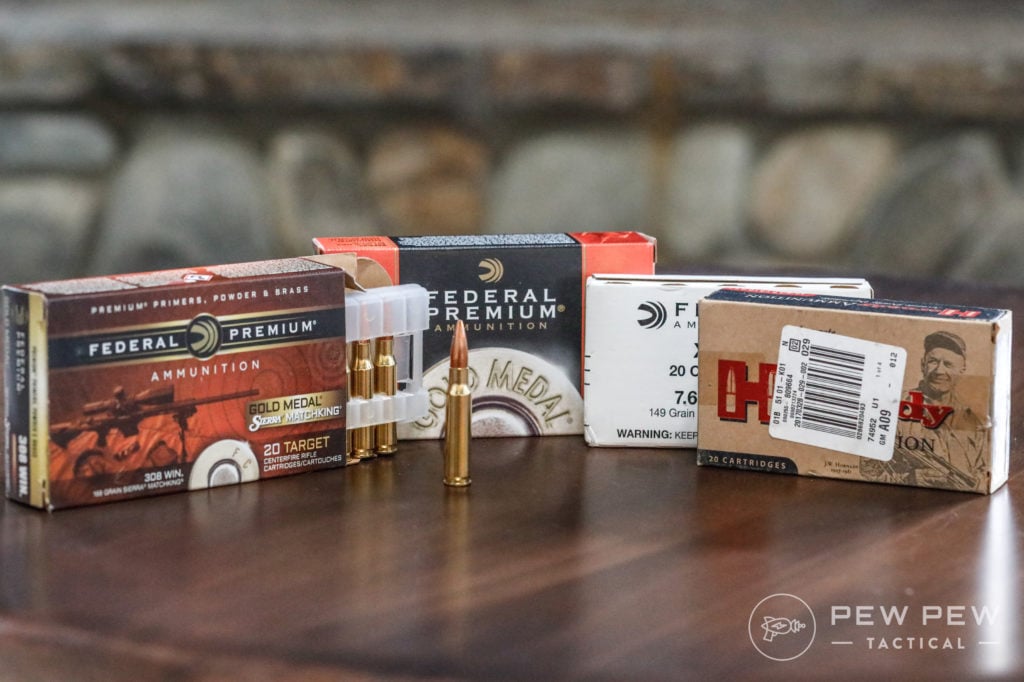 Every model uses AISI 8620 alloy steel receiver (though early models were made from blank surplus M14 receivers) and are able to fit in the same stocks.
They also have the same operating rod and rotating bolt.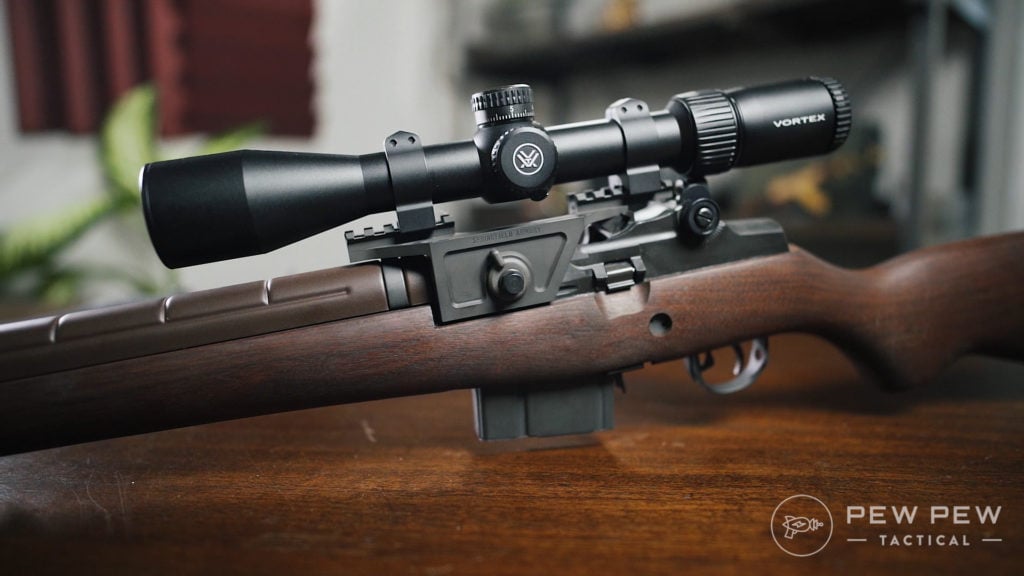 All M1As opt for the same parkerized steel detachable box magazines. So, no need to buy different mags for different models…unless you want to. More magazines are always more fun.
Finally, every model of the M1A is incredibly easy to operate, simple to maintain, and accurate.
But that's enough about similarities. Let's talk about the differences among the models.
Best Springfield M1A Rifles
M1A Standard Issue Model
The Standard Issue Model is the classic version of the M1A and the foundation of the modern M1A lineup. Most like the M14 and M1 Garand, it's the model of choice for M1A purists.
This hardworking, all-purpose rifle is a great choice for hunting, home-defense, range shooting, or as a truck gun.

It has a 22-inch, 6-groove parkerized carbon steel with a 1:11 right-hand twist. Outfitted with a traditional stock it offers finishes in walnut, black composite, or flat dark earth composite.
Each stock also uses multiple sling attachment loops.
I prefer the classic appearance of the walnut…but the composite stocks work just as well.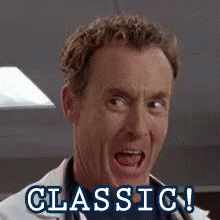 Stocks aside, the two-stage military trigger, along with the detachable box magazine, operating rod, and roller cam bolt hint at the long tradition of the Standard Issue Model M1A.
Topping off some features, the rifle has a National Match .062-inch blade front sight and a military aperture .0690-inch rear sight with half-minute adjustment for both windage and elevation.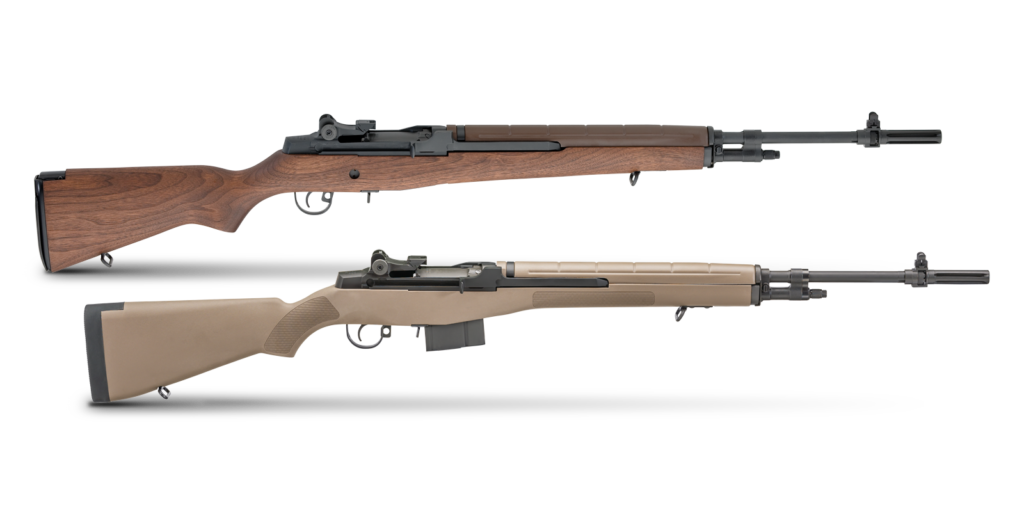 This model also comes with a standard flash suppressor. But if you live in California, you can opt for a CA-approved version with a muzzle brake instead.
The M1A Standard Issue model measures 44.33-inches in overall length and weighs 9.3-pounds.
1599
at Guns.com
Prices accurate at time of writing
Prices accurate at time of writing
M1A Scout Squad Model
The M1A Scout Squad model is a shortened version of the Standard Issue model, designed for and marketed towards law enforcement as a replacement for shotguns and an alternative to the AR-15.
The Scout Squad model measures 4-inches shorter than the Standard Issue, with an 18-inch barrel.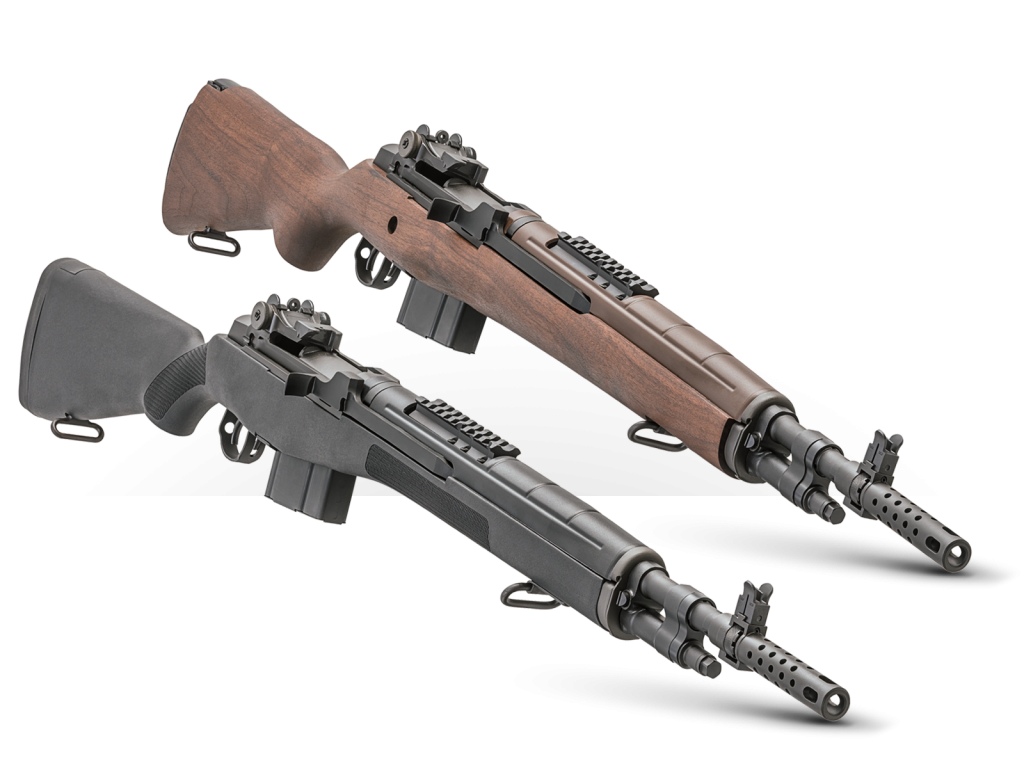 Rather than a flash suppressor, the barrel is capped off with a California-legal muzzle brake. This helps combat the increase in felt recoil from the shortened barrel.
Other than the length and muzzle device, the Scout Squad model's barrel is the same as that of the Standard Issue model — made from 6-groove parkerized carbon steel and with a 1:11 right hand twist.
The shorter barrel also takes a half-pound off of the rifle's overall weight, reducing it 8.8-pounds.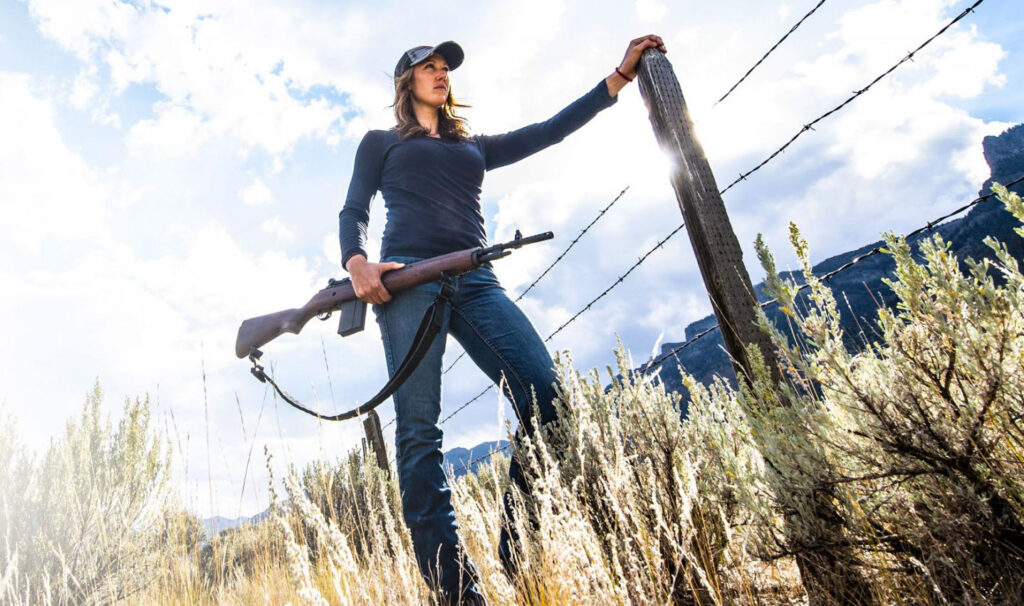 The lighter weight and shorter length make the Scout Squad model a great choice for longer, more strenuous hunting trips or other backcountry adventures where weight and space are at a premium.
Its stock is almost identical between the Scout Squad and Standard Issue models, down to the sling loops as is the front and rear sights. Not to mention, the internals are also the same.
The only significant difference?
Springfield's Scout Squad rifle features a forward-mounted scout-style Picatinny rail. This rail style allows for an intermediate eye relief scope or a red dot sight without blocking the action.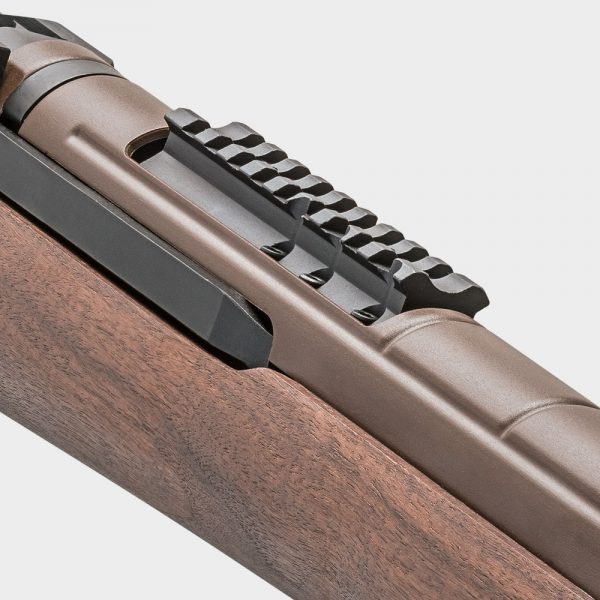 All in, it keeps your optic pretty low. If that's not for you, you can easily lift it a bit with a riser.
A minor difference is that the Scout Squad model doesn't come with an FDE composite stock — only walnut or black composite.
1649
at Sportsman's Warehouse
Prices accurate at time of writing
Prices accurate at time of writing
M1A SOCOM 16 Model
The M1A SOCOM 16 model is a modernized take on the M1A.
Designed for tactical defense, it's an excellent choice for home-defense…or when you just need a compact rifle.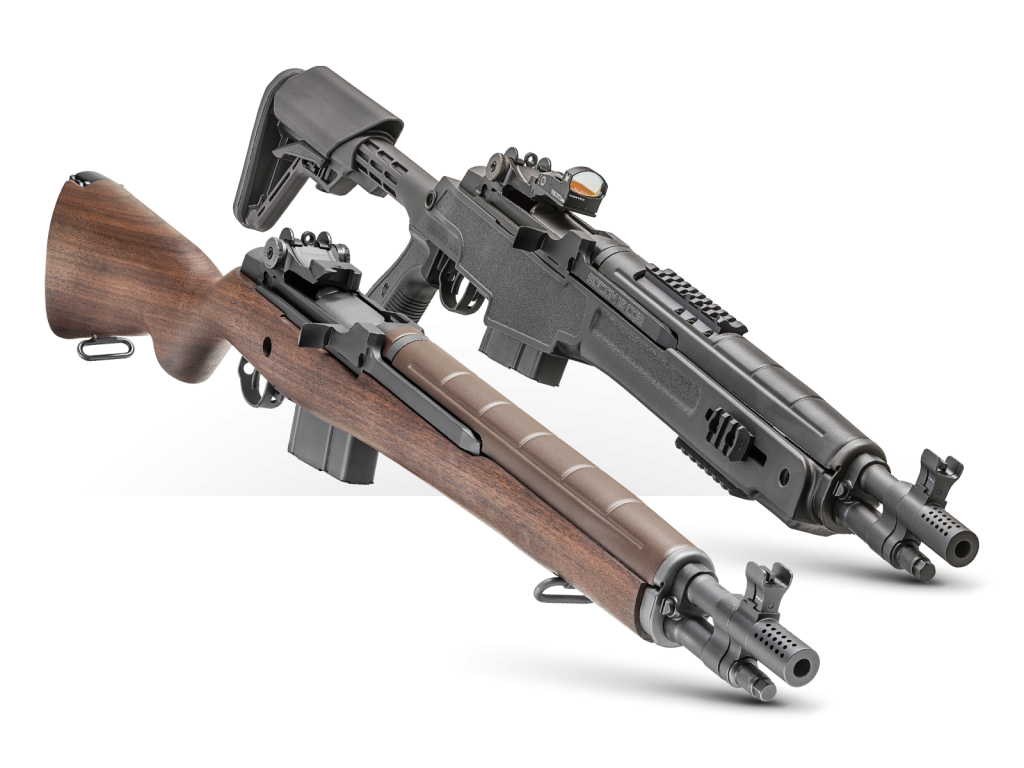 Shorter than the Scout Model, the barrel measures in at 16.25-inches. And it has the same stock with a forward-mounted rail. However, it's only available in the black composite.
Like the Scout Squad model, the SOCOM 16 comes with a muzzle brake to reduce felt recoil and reduce muzzle rise.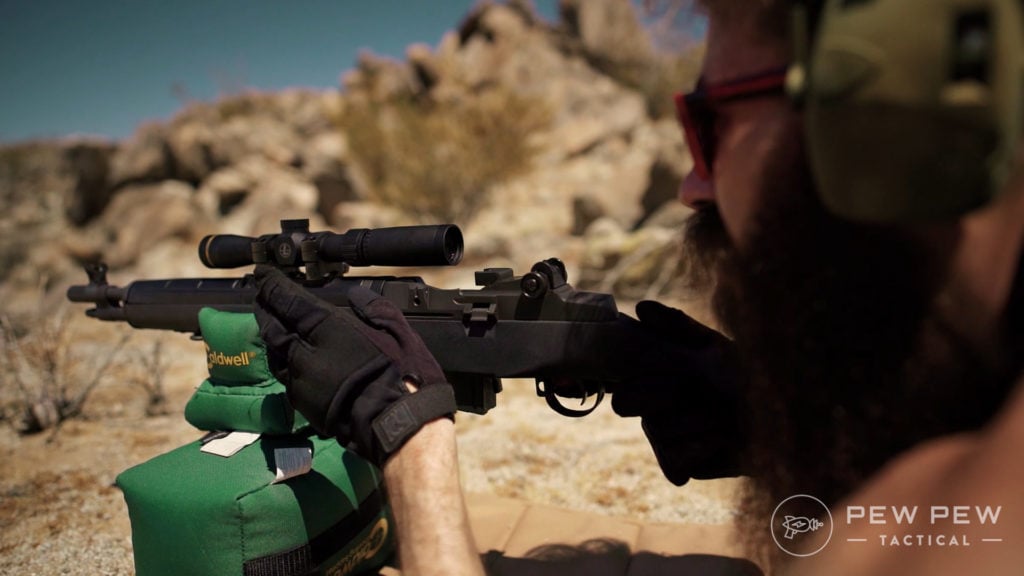 Springfield also upgraded the sights, offering a .125-inch post front sight with a tritium insert and a .135-inch ghost ring aperture rear sight with MOA adjustment for both windage and elevation.
Both the front and rear sight are made by XS Sight Systems.
1450
at Palmetto State Armory
Prices accurate at time of writing
Prices accurate at time of writing
M1A National Match Model
Enough with shorter barrels!
The M1A National Match model boasts a 22-inch, 6-groove National Match barrel with a 1:11 right-hand twist.
Choose between a stainless-steel or carbon steel barrel, both of which come with a flash suppressor and a new walnut stock.

Introduced in 1974, it's very similar to the Standard Issue Model in many ways but is designed for competition rather than law enforcement.
The action is glass-bedded into the stock to provide a solid foundation for the rifle's inner parts — including the National Match gas cylinder and National Match recoil spring guide. All of this adds up an accurate rifle.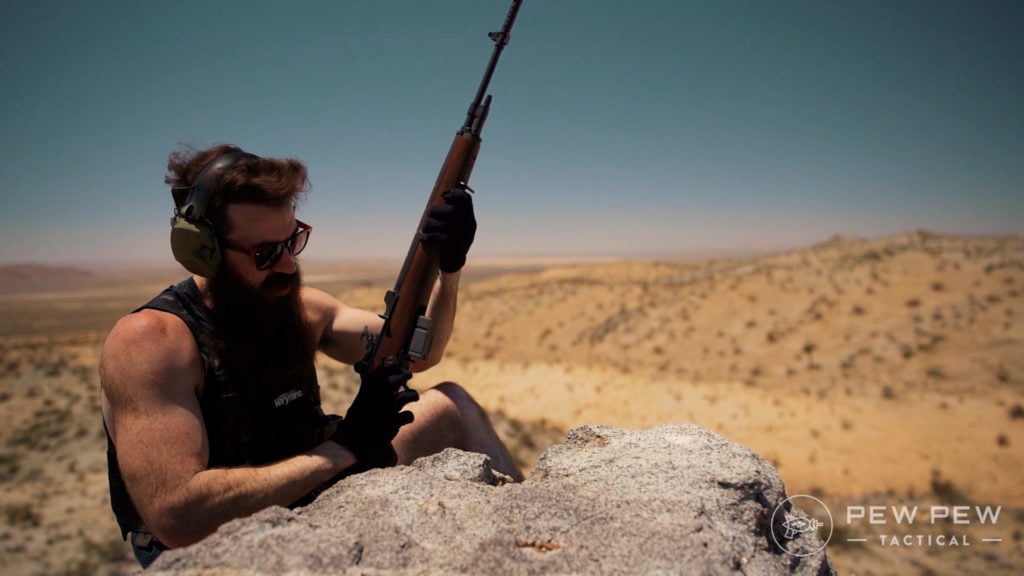 The National Match model also has a National Match trigger group with a 4.5-pound two-stage trigger.
It has the same sights as the Standard Issue model.
To top it all off, the M1A National Match model is much more affordable than many other rifles designed for competition. But it still performs very well, especially for its price-point.
2250
at Sportsman's Warehouse
Prices accurate at time of writing
Prices accurate at time of writing
M1A Loaded Model
The M1A Loaded model's design is based on the National Match Model but optimized even more for competitive performance.
In addition, the M1A Loaded model is the only one of the Springfield Armory M1A lineup that's available in 6.5 Creedmoor, as well as .308 Win.
Aside from caliber, Springfield also gives you a couple of options for your stock when picking out a Loaded M1A.
You have the choice of a fixed or precision adjustable stock. Each stock brings multiple attachment loops.

But the precision adjustable stock also has an 8-inch molded-in accessory rail for you to attach lights, bipods, lasers, and other accessories.
If you opt for the precision adjustable stock in either caliber, you can choose between a black composite stock or a flat dark earth composite stock.
Precision adjustable stock versions can be adjusted for a total length of between 45-inches and 46.25-inches.
Choosing the fixed stock in .308 Win gives you the option of a new walnut stock or a black composite stock.
1899
at Sportsman's Warehouse
Prices accurate at time of writing
Prices accurate at time of writing
For Loaded models chambered in 6.5 Creedmoor, only a black composite fixed stock is available.
Fixed stock versions measure 44.33-inches long — the same length as the National Match and Standard Issue models.
The .308 Win. version features the same barrel as the National Match model, complete with a 3-inch birdcage-style flash suppressor. But the barrel is only available in carbon steel.

The barrel on the 6.5 Creedmoor version is a little different. Though it still measures 22-inches, the barrel is a 4-groove medium-weight stainless-steel National Match barrel with a 1:8 right-hand twist.
Instead of a flash suppressor, the barrel is capped with a muzzle brake.
All versions come with a National Match tuned 4.5- to 5-pound two-stage trigger.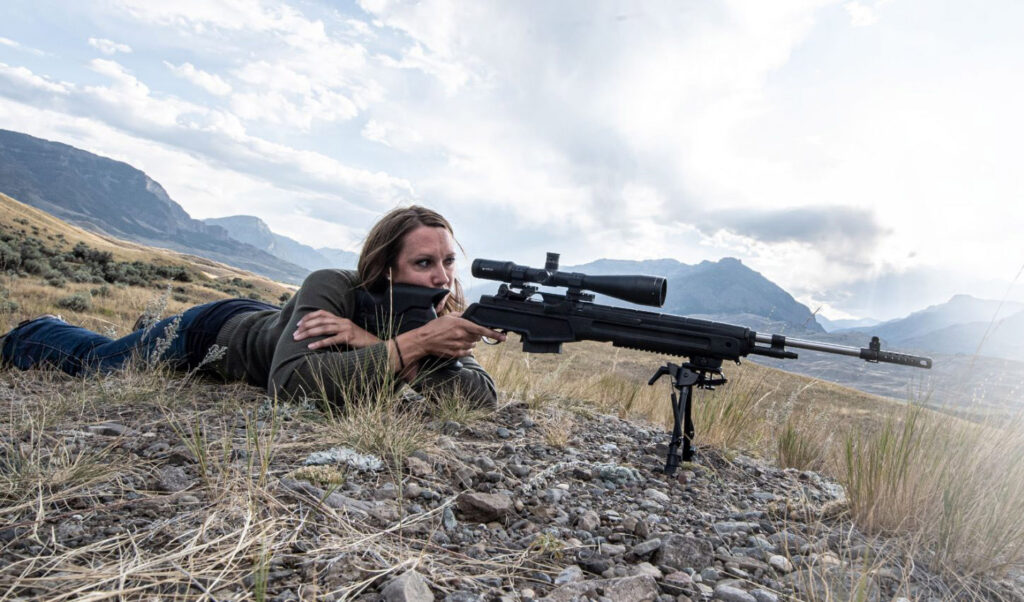 The Loaded models also bring a .062-inch blade National Match front sight, and a National Match grade non-hooded .0520-inch aperture rear sight with half MOA adjustment for windage and 1 MOA adjustment for elevation.
Springfield throws in a removable cover to place over the rail when you're not using it to make the handguard comfortable for your hand.
1849
at Sportsman's Warehouse
Prices accurate at time of writing
Prices accurate at time of writing
Other M1A Models
Now that you know about a few of my favorite models of the Springfield Armory M1A, let's briefly touch on the other models.
M1A Super Match
The M1A Super Match model is an upgraded version of the National Match model.
Elevated features include a rear-lugged receiver and a 22-inch Douglas Premium, stainless steel or carbon steel, air-gauged, custom heavy match barrel with a 1:10-inch twist. It's available with either an oversized walnut stock or McMillian black fiberglass stock.
2699
at Sportsman's Warehouse
Prices accurate at time of writing
Prices accurate at time of writing
M1A Tanker
The M1A Tanker model was inspired by and based on the shortened "Tanker" Garand rifles conceived towards the end of World War II.
The M1A Tanker model offers a 16.25-inch parkerized carbon steel barrel and a vintage walnut stock. It comes in at 37.25-inches in length and just 8.75-pounds.
1599
at Sportsman's Warehouse
Prices accurate at time of writing
Prices accurate at time of writing
M1A SOCOM 16 CQB
Finally, the M1A SOCOM 16 CQB model is an even more tactical take on the M1A SOCOM 16 model.
With an adjustable buttstock and five length positions, the rifle also offers two cheekpiece positions, and accessory rails on the tops, sides, and bottom of the handguard.

It also brings a standard AR-style commercial buffer tube, allowing you to switch out the stock for just about any AR-compatible stock.
Oh, and it offers an AK-style pistol grip that can also be switched out for just about any standard AK-style pistol grip.
Not to mention the rifle can be purchased with or without a Vortex Venom red dot sight and Springfield Armory clip guide red dot mount.
249
at OpticsPlanet
Prices accurate at time of writing
Prices accurate at time of writing
Shipping with a custom ballistic nylon tactical case with internal supports, the rifle case also comes to consumers with three magazine pockets and storage for your owner's manual.
Not a bad deal!
1799
at Sportsman's Warehouse
Prices accurate at time of writing
Prices accurate at time of writing
Conclusion
To be honest, you can't go wrong with any model M1A but it's nice to know your options, especially if you're looking for specific purpose-driven models – like for long-range shooting or competition.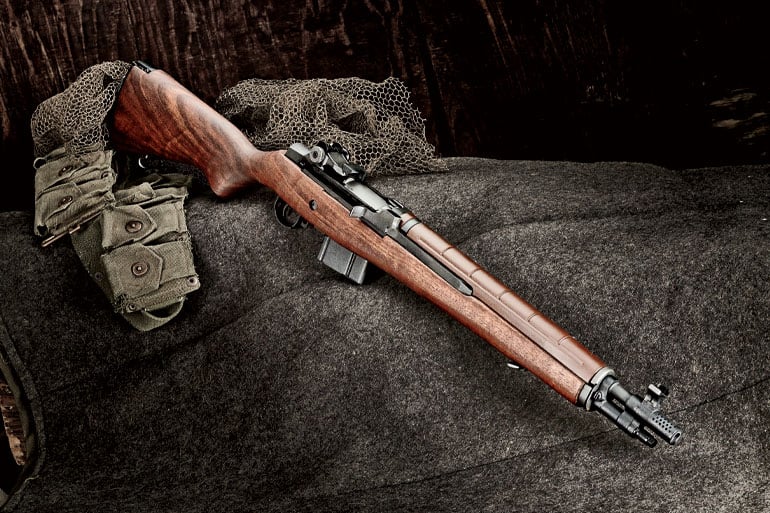 Which you choose ultimately depends on what you need from your rifle. Hopefully, we've given you enough information to make an informed decision!
What's your favorite M1A model? Let us know in the comments below. Also, we took in-depth look at the Springfield National Match and SOCOM 16 M1A models, so be sure to peep the full review.