Now we go over why the Ruger 10/22 is the best rimfire rifle for the beginner.
Ruger 10/22

The quintessential .22LR rifle.
We have fond memories of getting our shooting merit badges with the 10/22.  Nothing really to say about it other than it's the best rimfire rifle out there.  It's super easy to maintain, shoots accurately, is cheap, and has endless upgrades.
Model Recommendation

There's tons of factory options but we recommend getting the 10/22 Carbine.  There's the wood stock above and also the synthetic.  I went with the synthetic which was cheaper at my LGS (even though they have the same MSRP of $289).
Ammo Choices
Rimfire is still kind of hard to find in stock and at a reasonable price (less than 8 cents a round).  But if you're in need of some gun food, check out our recommendations in our online ammo buying guide.
Accessories
I did not like the stock sights and went with the awesome rated Tech Sights which are M16 style aperture sights.  They make hitting 50-100 yard targets easy.  You also don't need any gunsmithing to install them.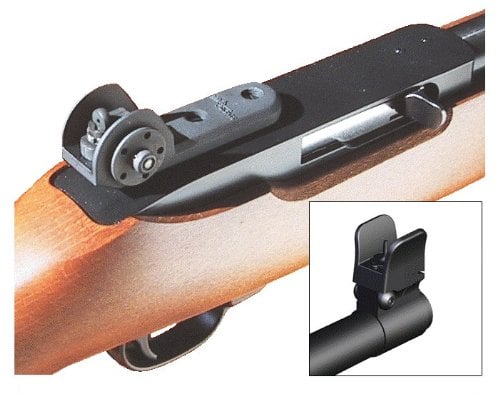 Then there's endless stocks which make the 10/22 more comfortable, match ready, or even look like completely different guns.  Here are some of the popular ones.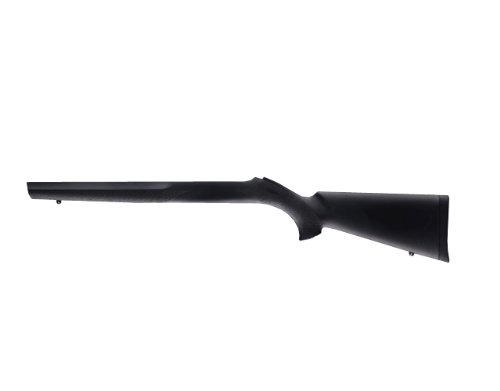 Want even more choices in upgrades for triggers, sights, stocks, etc?  Check out our Best 10/22 Upgrades article.
And the most comprehensive video which made me buy my 10-22 (my first gun!) from Nutnfancy: https://youtu.be/1vuj-WNhAaA