Olight has become one of the most popular makers of affordable handgun lights.
And as more and more of our readers are starting to carry them, we're getting one question more and more often: "What holsters will work with my Olight?"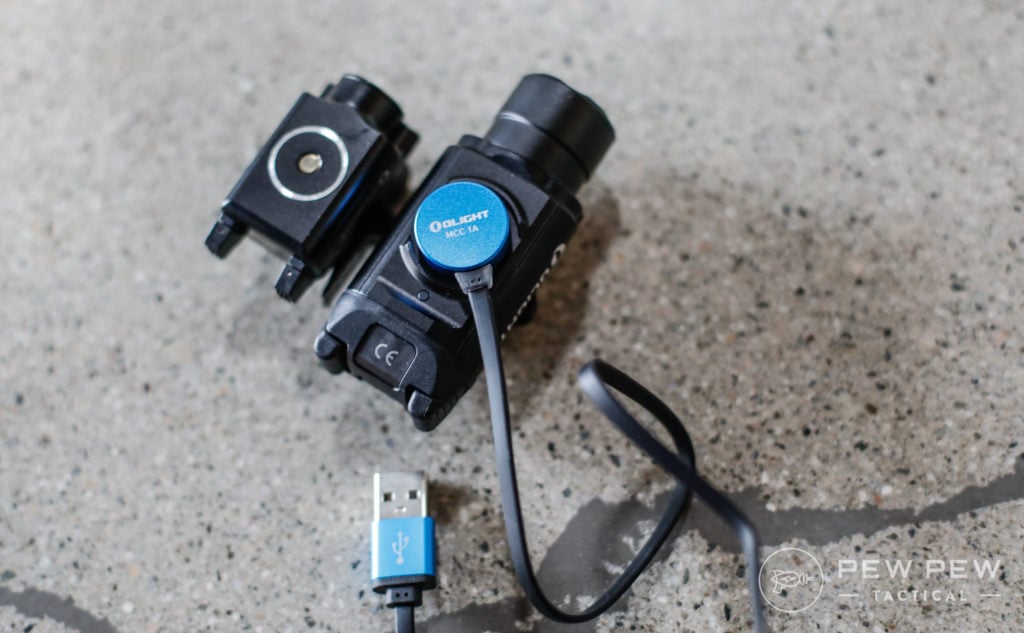 If you've been wondering the same thing, you're in luck. We've put together a list of the best holster makers that support Olight handgun lights.
After all, what's the point of having a pistol light if you can't have it on you when you need it?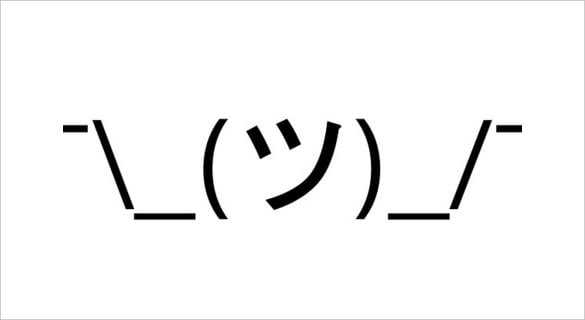 We're going to talk briefly about why you need to have a light on your pistol, and what you should look for in your holster. Then we'll dive into the best brands and models.
Let's get to it.
Table of Contents
Loading...
Why You Should Have a Pistol Light
Having a light on a defensive handgun can be a literal lifesaver in a dangerous situation.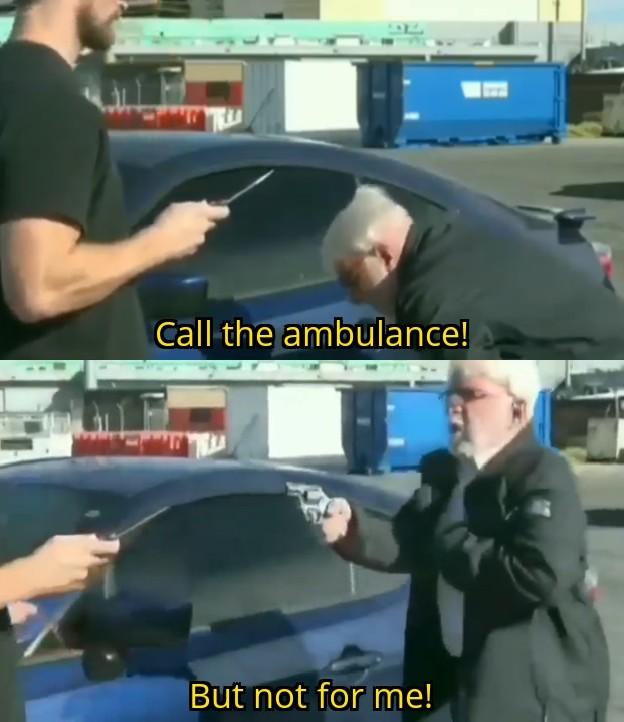 It adds only a few extra ounces and doesn't slow your draw, but it gives you an advantage in almost any night-time defensive situation.
It allows you to clearly see and identify your target, something that night sights don't help with, and it will also blind the ever-loving crap out of your attacker.
Make no mistake–these lights are bright as hell, and having one on your pistol will greatly increase your survivability in a defensive situation in a darkened environment.
We can't be prepared for everything, but we can be prepared for a whole lot more if we have a light.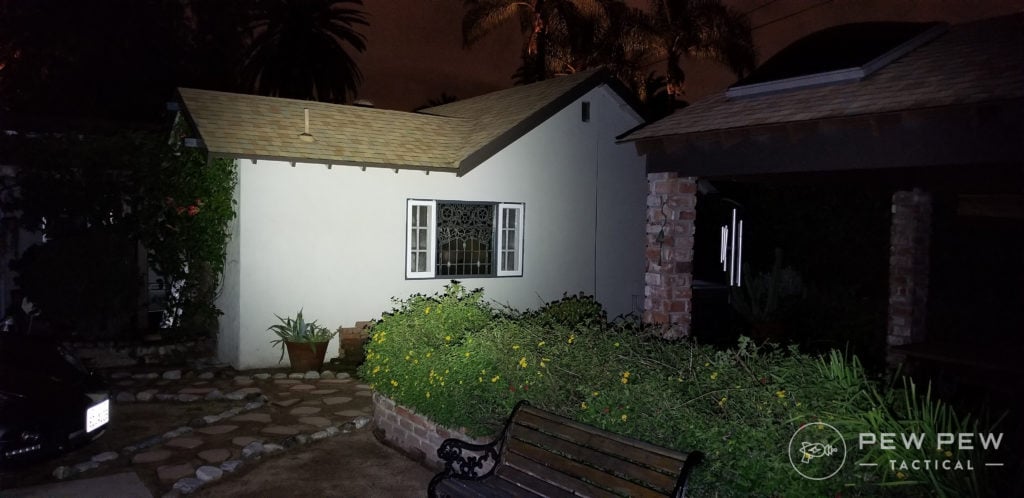 Oh, and they make a good backup for an EDC light if you lose your light, or you just don't feel like carrying an extra light.
Just, y'know… take it off your gun before you go using it to look for your dropped keys in a parking lot.
Our Favorite Olights for Handguns
We go over it all in our Best Pistol Lights article…but our favorite are the smaller PL-MINI 2 Valkyrie and powerful PL-PRO Valkyrie.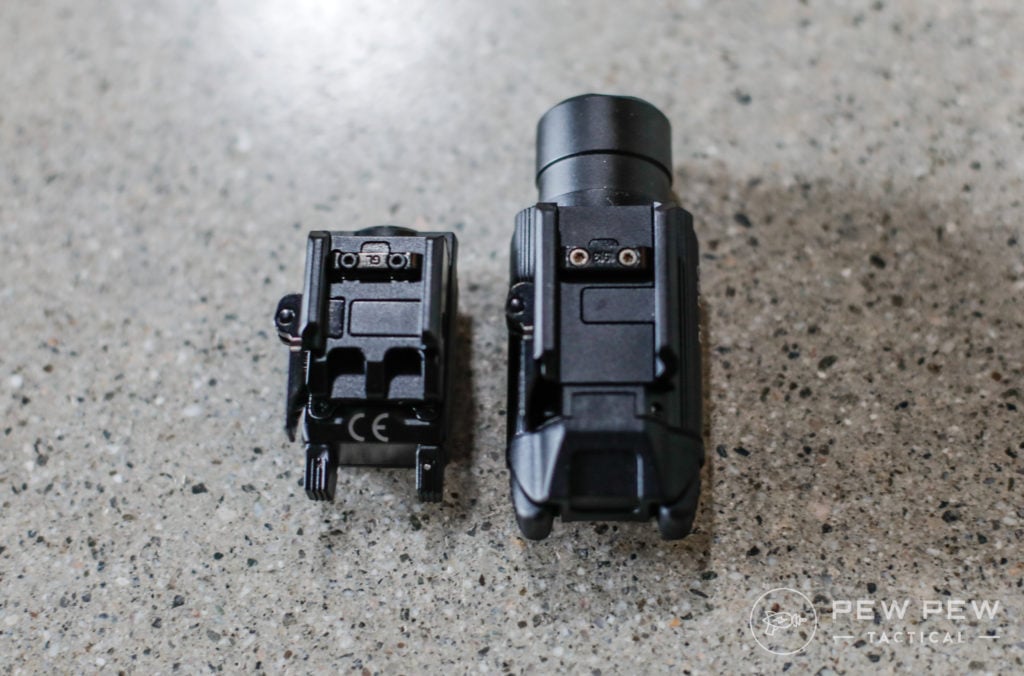 If you haven't snagged one yet…or want another…use code PEWPEWTACTICAL for 10% off.
89
at Olight
Prices accurate at time of writing
Prices accurate at time of writing
129
at Olight
Prices accurate at time of writing
Prices accurate at time of writing
What to Look For in a Light-Bearing Holster
There are a few things to keep in mind when you're choosing a holster, particularly what we call a "light-bearing" holster (basically any holster that supports a pistol fitted with a light).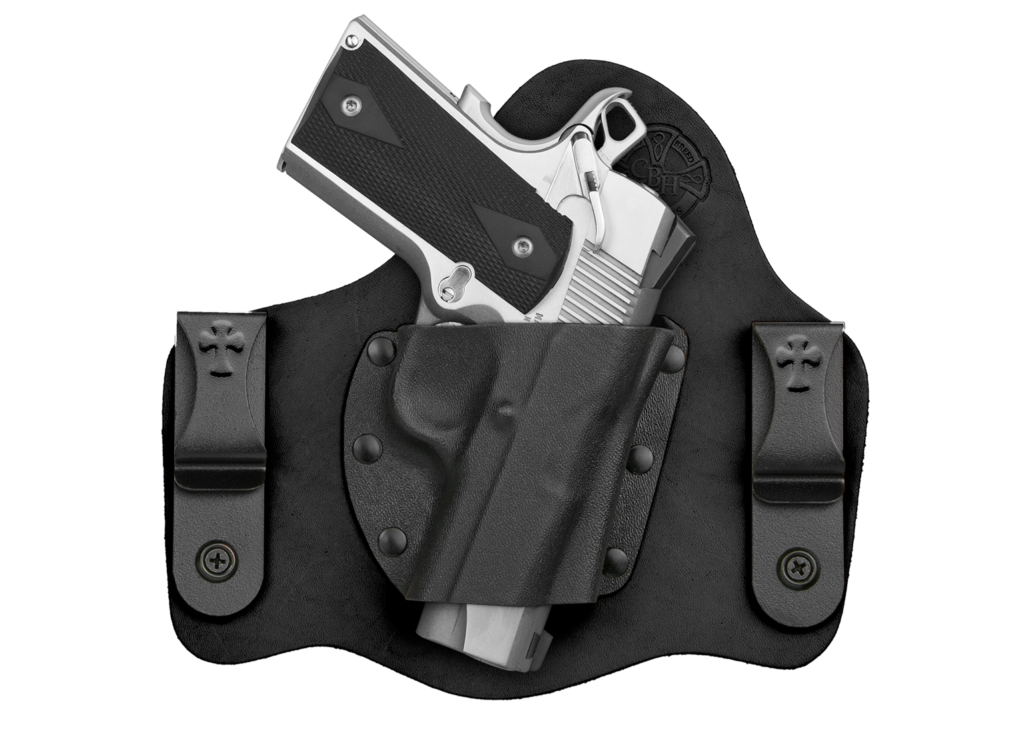 First and foremost, you should be looking at quality holsters from reputable manufacturers. Anybody with a $15 heat gun can work with kydex and set themselves up as a holster maker, so be sure to look into the brand you end up going with.
Or you can just choose from one of the companies on this list!
Beyond that, you need to decide what you want in a holster.
IWB or OWB? Kydex or leather? What kind of retention do you want? If this is a duty holster, does your agency or organization have retention requirements?
Finally, you need to be careful to pick a light-bearing holster that actually supports your light.
Thankfully most manufacturers will have a listing that includes all the lights their holsters will support, so you just need to read the fine print a little bit and make sure yours is on the list.
Choosing the Best Holster Brands
We brainstormed for a while on the best holster brands, and we all have our opinions, but there are a few names that keep coming up as the best of the best.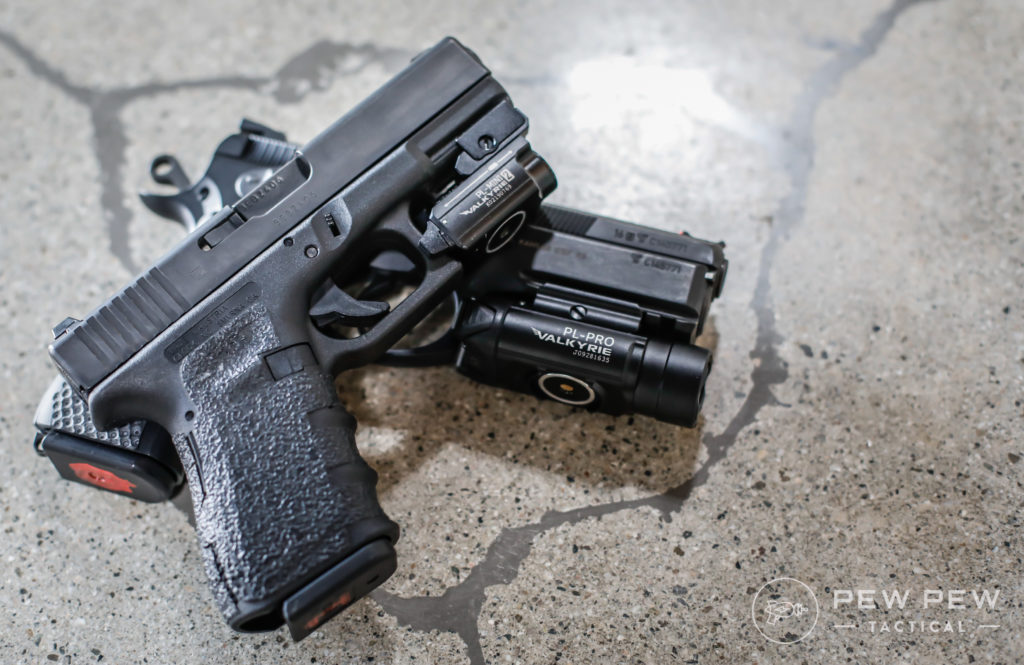 These are the holsters we've tested and worn, and out of the literal hundreds that we have access to, these are the ones we keep coming back to.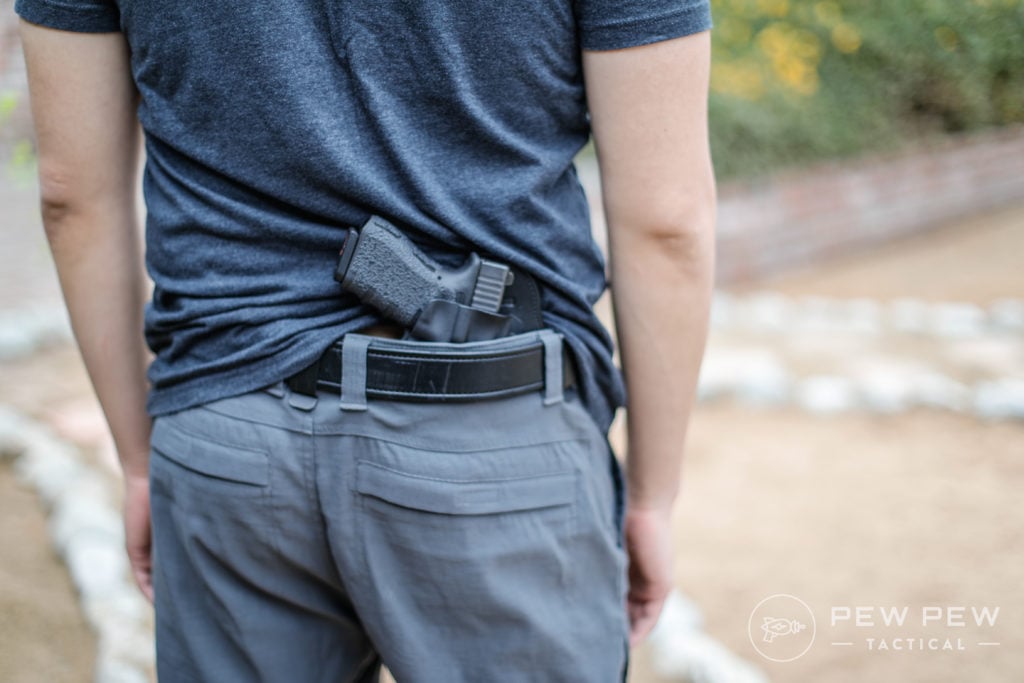 These brands have all been around for a while, and they all offer great service and support so if you do have a problem, you can count on them to fix it.
Alright, let's take a look at some Olight-compatible holsters.
The Best Olight Compatible Holsters
1. Fierce Defender Olight Holsters
Fierce Defender is a relatively new brand in the holster world, but they've already been impressing many in our industry, including us.
They specialize in comfortable, affordable IWB holsters that fit a variety of gun/light/laser combos, and of course they have options available for Olight products.
Their holsters have some really excellent fitment, and they're super easy on the wallet as well, making them a good choice for those who want a holster that won't set them back too much money.
48
at Amazon
Prices accurate at time of writing
Prices accurate at time of writing
For Olight owners, they offer several different options that cover almost all light options so you're good to go no matter which light you have. They also have many different gun options so most gun owners will be covered on that front.
2. Outlaw Holsters Olight Holsters
Outlaw Holsters is one of those manufacturers that believes their products should not only work good, but look good too (I know the grammar isn't right, shut up).
They specialize in holsters with custom designs on the outside, including several different American flag, blue line, and pro-gun options available.
Our favorite is an OWB holster with a subtle Stealth Black American Flag that has a nice look to it without being too flashy. Remember, this is an OWB holster so it's not like it's going to be too terribly hidden.
60
at Amazon
Prices accurate at time of writing
Prices accurate at time of writing
As far as actual holster functionality, they make options that are compatible with a variety of Olight lights, and the retention on all their offerings is great.
The holsters are also extremely comfortable and can work as a competition holster as well, which is where these really shine.
They make options for many common handguns, including Glocks, S&Ws, the 1911, the CZ 75, and others.
Most guns that have a rail that will accept an Olight are covered here, which is great, especially if you want to stick with the same brand of holster for multiple guns.
3. Vedder Holsters Olight Holsters
Vedder has become one of our favorite holster makers. Their stuff just works and out of maybe half a dozen of their holsters that I've tried, I've loved them all.
Oh and they have an absolutely dizzying amount of options. They have 250+ guns they cover, and almost 80 different pattern and color combinations so you can be sure to find something they like.
I'm particularly fond of their IWB options which are some of the most comfortable that I've worn.
They disappear quite nicely under most clothing, which as a small-framed woman is saying something. I know all my shooter ladies out there know what a pain it can be finding a holster.
70
at Amazon
Prices accurate at time of writing
Prices accurate at time of writing
They also have an excellent warranty and support system so if you do have an issue or need an adjustment or whatever you can be confident that they stand behind their products.
4. R&R Holsters for Olight
R&R Holsters are another newer name that's been really impressing us.
They make a variety of holsters, some even for some fairly off-beat guns that you may struggle to find holsters for at all, let alone a light-bearing one.
Design-wise, most of their offerings are IWB models, which is also kinda rare in the world of light-bearing holsters. They're also super comfy and easy to configure with multiple cant options.
Around the office we've all enjoyed them and found them to be some of the nicest IWB holsters around, especially for the price.
So many holsters are needlessly expensive, especially kydex ones. These are super affordable and accessible and that's great as far as we're concerned.
40
at Amazon
Prices accurate at time of writing
Prices accurate at time of writing
5. Werkz Holsters for Olight
Werkz is a growing company that's been staking a claim on the Glock holster market, and they actually specialize in Olight-equipped guns.
They offer some of the best fitting holsters we've tried with Olight accessories.
If you're looking for something that is guaranteed to fit well and function well (not always a guarantee with some gun/light combinations) then this is a solid option.
Werkz also does a great job of standing by their products and they have some really excellent customer service so if you do have a problem they'll work with you to get it sorted out.
60
at Amazon
Prices accurate at time of writing
Prices accurate at time of writing
6. Hidden Hybrid Holsters
HHH is our favorite hybrid holster (meaning it's a leather backer with a Kydex shell) mostly due to its comfort.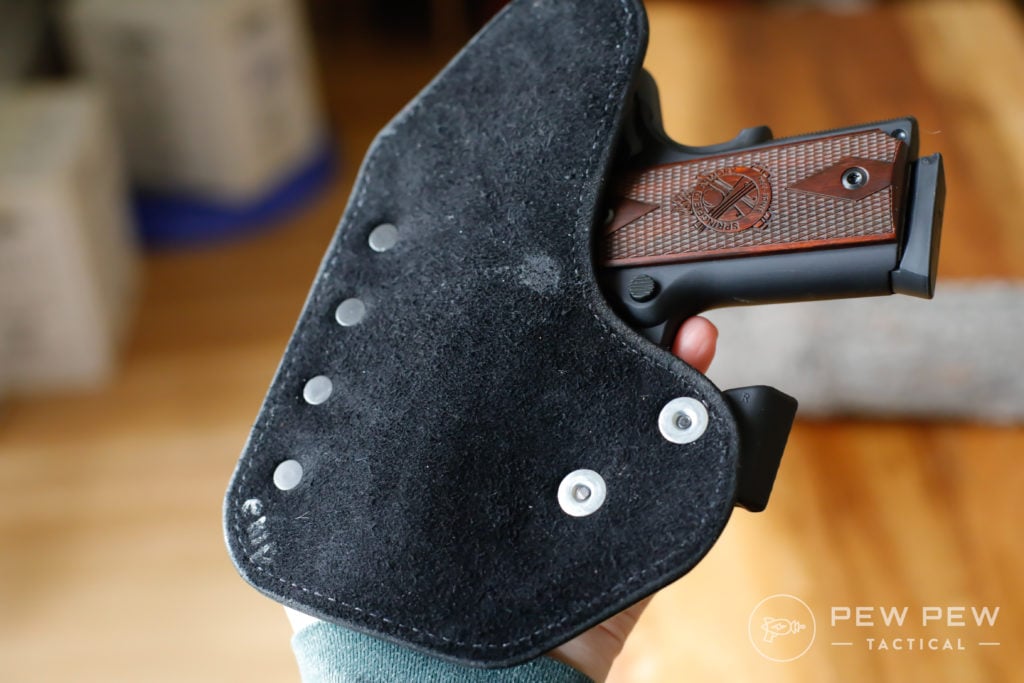 We've extensively covered them in our hands-on review.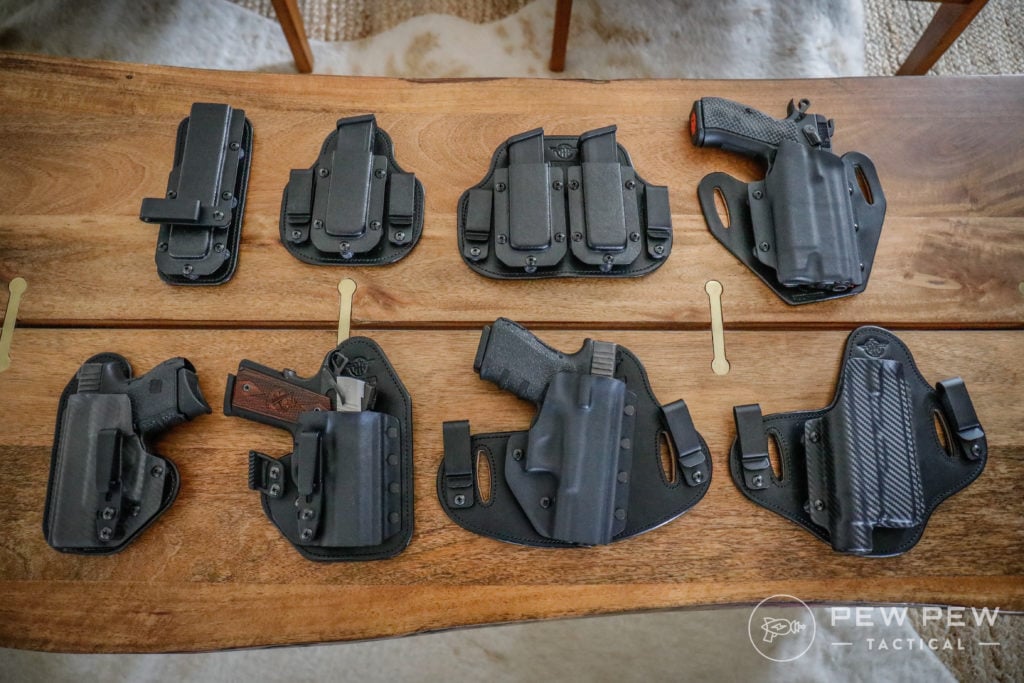 And now I'm happy to report they have the option for Olight's smaller PL-Mini 2 Valkyrie light.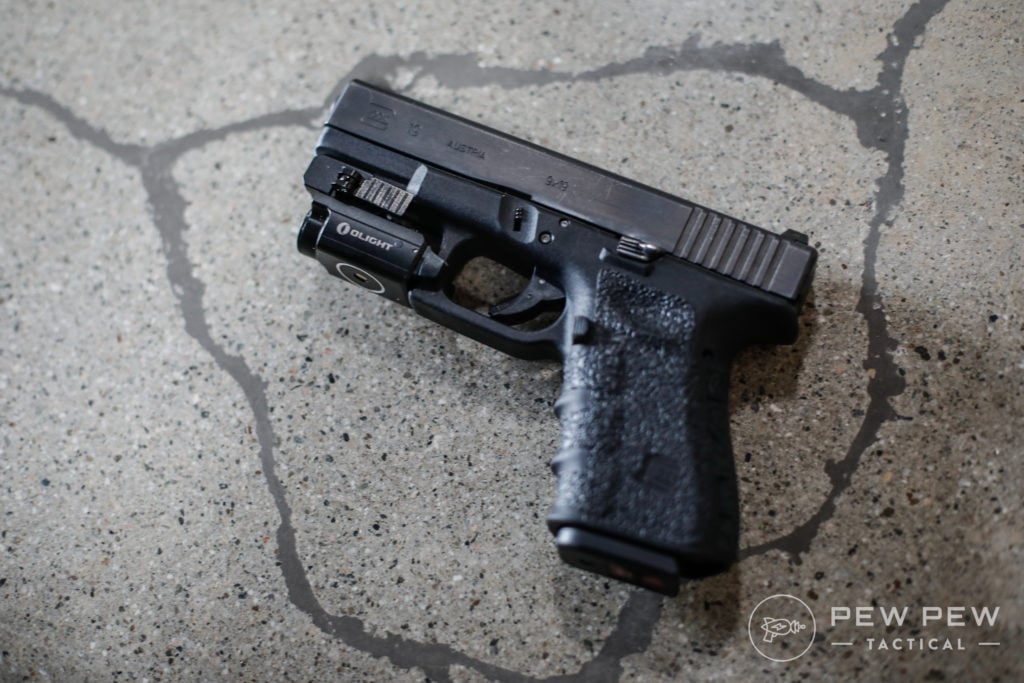 Check out all their choices at Hidden Hybrid Holsters.
89
at Hidden Hybrid Holsters
Prices accurate at time of writing
Prices accurate at time of writing
What's your take on HHH?
Parting Shots
That's about all there is to say about Olight holsters. We've tested and abused all the holsters on this list, and several of them are in my personal carry rotation.
They're all rock-solid holsters, and they support one of our favorite lights… what's not to love?
Got any questions about any of these holsters, or about choosing a holster in general? Which one of these holsters is most likely to wind up on your belt? If you're not sure about going with Olight, take a look at the Best Pistol Lights and the Best AR-15 Weapon Lights!