While I like to think of PPT as a pretty decent blog…I also know there are lots of other options out there with some rad content.
So, I figured, why not give props where props are due.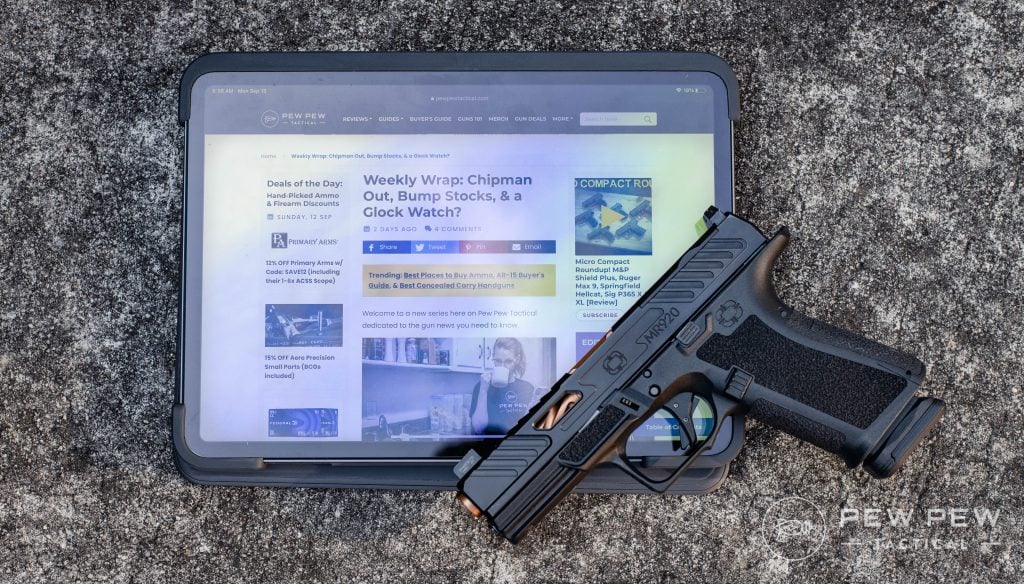 I gathered my list of the 10 best blogs I turn to pretty much on the daily.
Each one has a different feel and topic scope that together keeps me on top of everything from news, to training, gear, and the latest memes.
Top 10 Firearm Blogs
1. Loose Rounds
Loose Rounds is a funky little gun blog with a broad focus. We see the typical gun reviews, political posts, and even fun military stories and historical goodness.
The writers there have a ton of different interests in not just firearms but gear, vintage guns, and even movie reviews here and there.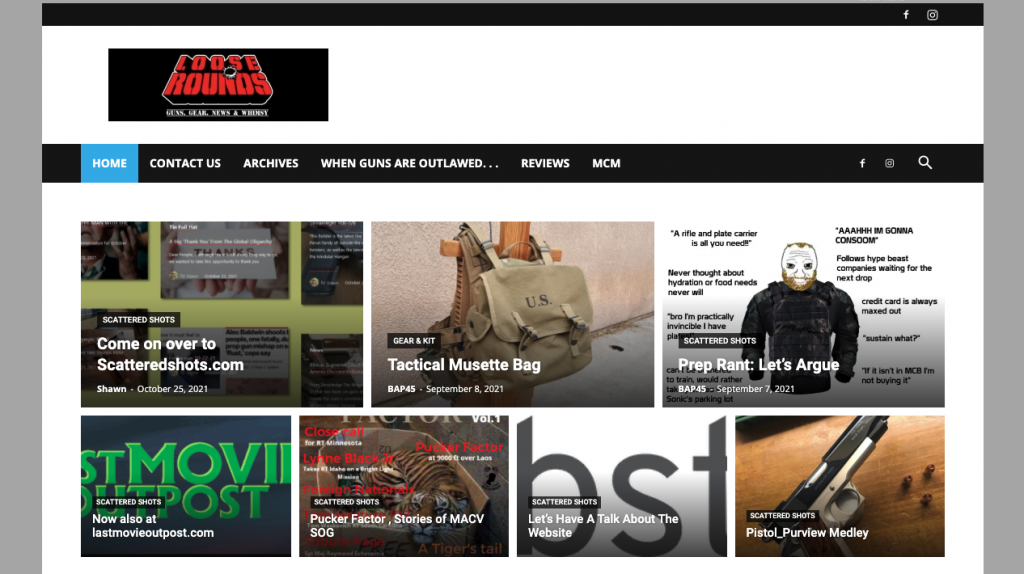 But the fellas at Loose Rounds don't always follow the trends in the gun industry and tend to write about what they love.
For example, the Winchester 72 is by no means a popular rifle, but Loose Rounds has a full review of the vintage rimfire rifle.
When searching for weirdly specific topics, I'm amazed at how often I find myself clicking on a Loose Rounds link.
2. Gun University
Gun University provides a starting point for shooters of all types to learn about guns, optics, knives, and beyond.
This site is perfect for new shooters and old hands. You'll find advice on a wide variety of topics, including simple things like guides on hunting optics.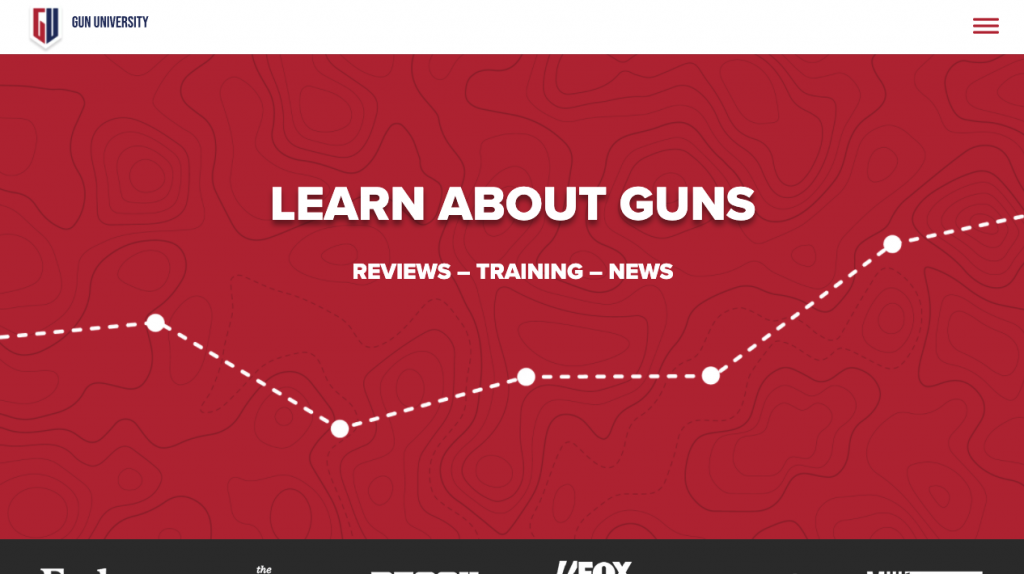 At the same time, you'll see advice for these seeking FFLs and information on other more advanced topics.
Legal articles are written by an actual lawyer who works in the firearms realm. In other words, you can rest assured that actual experts write the articles.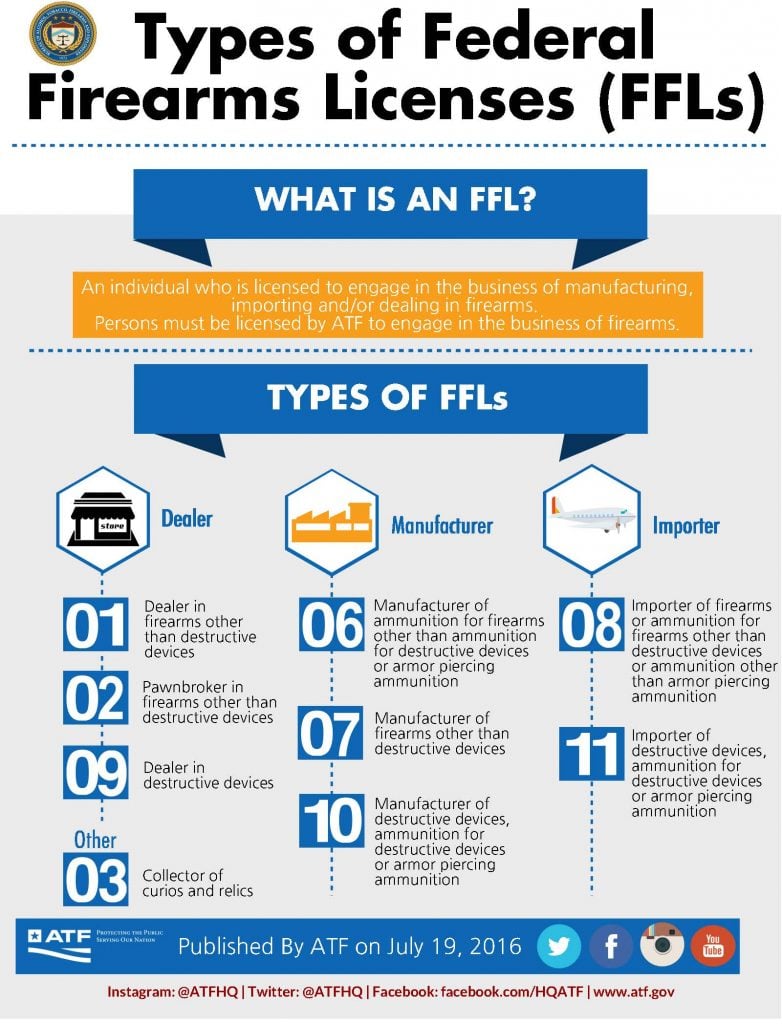 And if you want to get your FFL, they can help you out with that as well.
There's lots of advice here and plenty worth absorbing.
3. The MagLife
The Mag Life is the blog arm of GunMag Warehouse.
You'll find a mix of topics on magazines, optics, and guns, as well as articles written to simply entertain gun owners.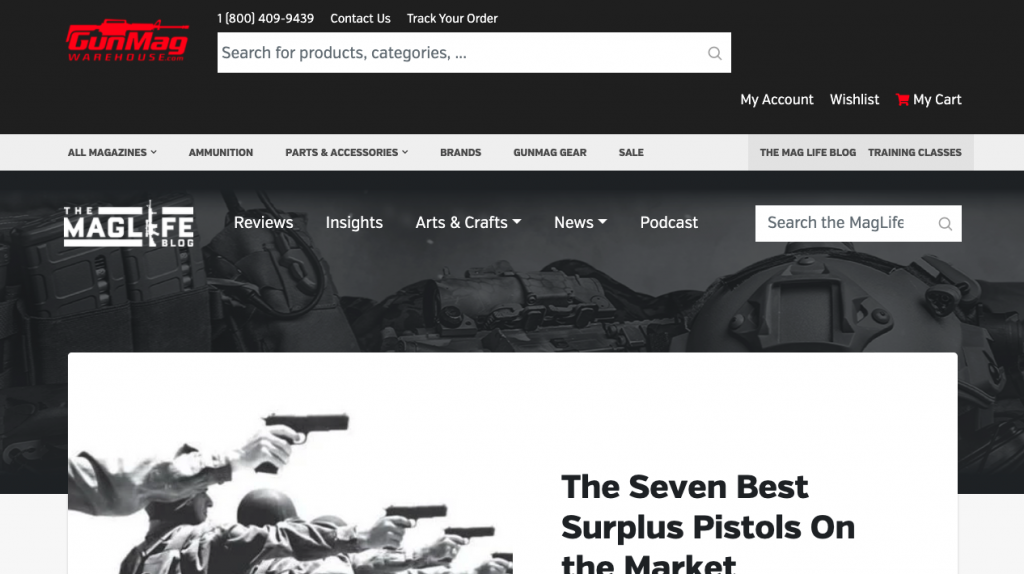 This is also the home to one of our favorite podcasts, The Mag Life Podcast, hosted by Varg Freeborn and Daniel Shaw.
The MagLife might be one of the best sources of information on firearms magazines…including historical analysis of magazine coupling, PMAGs, and so much more.
4. AR Build Junkie
Do you like ARs? Well, AR Build Junkie might be the definitive source for AR information.
You get the reviews, previews, announcements, as well as in-depth how-tos, buyer's guides, and more. Heck, they even post deals they find over the internet.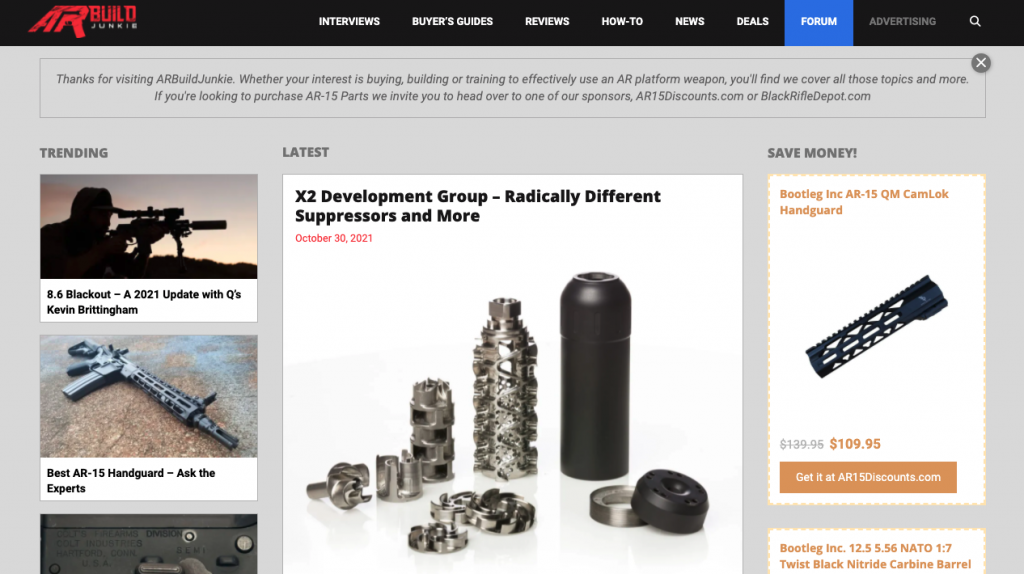 But my favorite portion of the website is the interviews section.
They interview firearms instructors, competitors, experts, and more and get their takes on the AR-15, its use, accessories, and whatever else is out there.
5. AmmoLand
AmmoLand is the source for gun information.
They post so many different stories a day it can be crazy to try and keep up. We get news, politics, reviews, announcements, and they even launched a Youtube Channel at AmmoLandTV.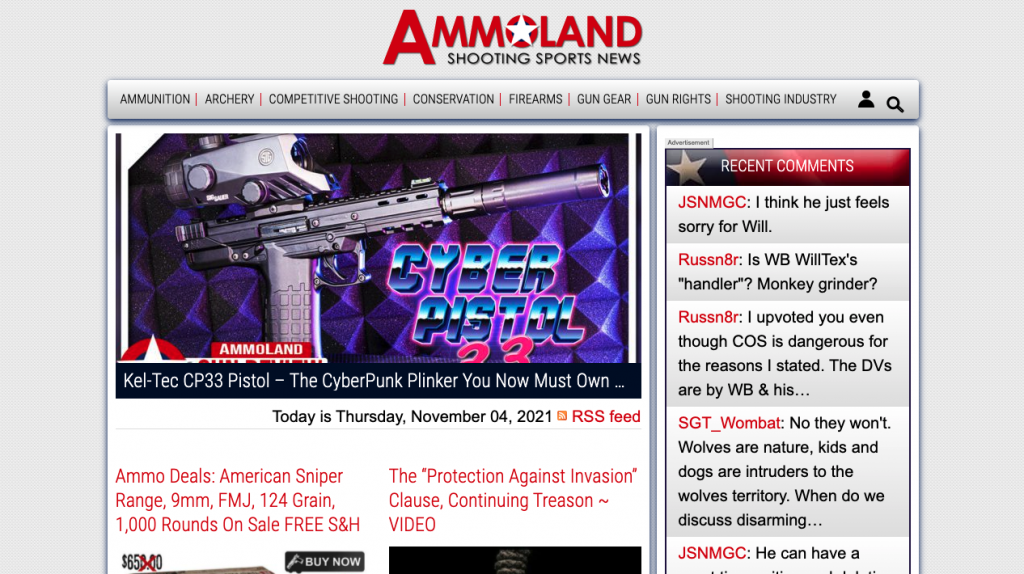 AmmoLand has been around forever, and as such, they act as an awesome catalog of gun culture and technology.
6. Everyday No Days Off
Perusing YouTube daily for gun videos can be a hassle, so I let Mike do it for me at Everyday No Days Off.
He gathers videos from Youtube and often leaves hilarious commentary. He also grabs some of the worst, cringe-inducing content out there too.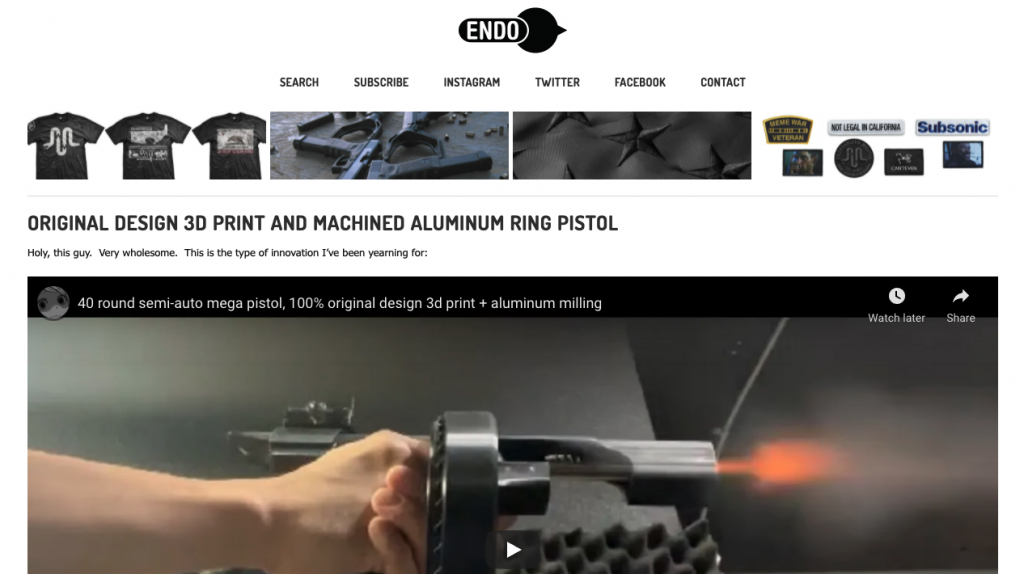 The downside is that Mike takes lots of vacations to Disney World and often has huge gaps between posts — odd for a blog called Everyday No Days Off.
7. Primary and Secondary
Primary and Secondary is one of my all-time favorite podcasts, and their website is a great collection of information as well.
Plus, the message board is free from social media controls and doesn't get shut down.
In terms of content, it's all very professionally oriented, with class AARs, expert advice, and the willingness to slay sacred cows.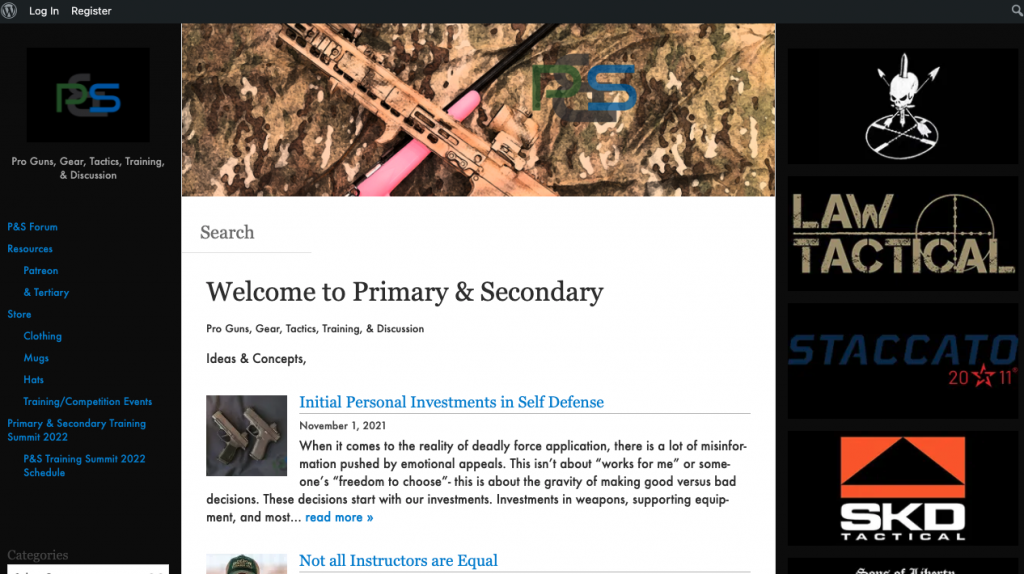 Primary and Secondary focuses on performance-based content and proposes that a well-armed man or woman is a well-trained and well-equipped person.
Their content reflects that attitude, and it leans toward professional education more than entertainment.
That said, it's not boring! Between the podcast, website, and message board, I've learned a ton.
8. Kommando Blog
The Kommando Blog is modern gun culture with a slight edge of mischief and chan culture.
It's not overwhelming or cringy, but the "in-jokes" are there, and old perusers of /k will recognize some of the humor.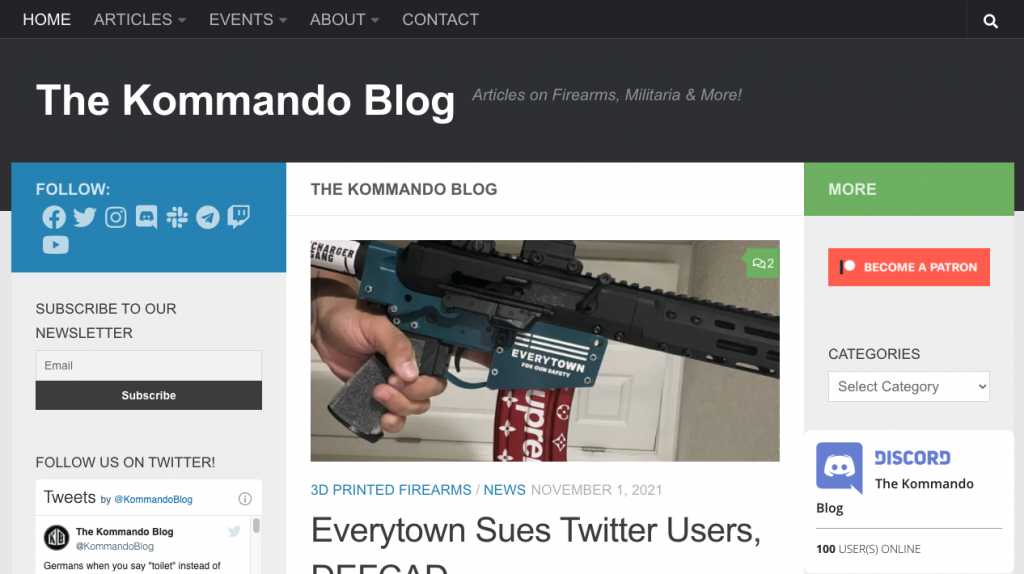 Kommando Blog approaches various subjects with enthusiasm, but they don't pigeonhole themselves to a topic.
There are many articles on competition shooting, mil-surp guns, gear reviews, and even weird articles on weird subjects, like Penetration Testing Blue Tip Training Ammo.
Check 'em out for a dose of fun and weird.
9. Homemade Guns
Homemade Guns is as simple as a blog can get.
They gather photos and information of (unsurprisingly) homemade guns worldwide with very little commentary.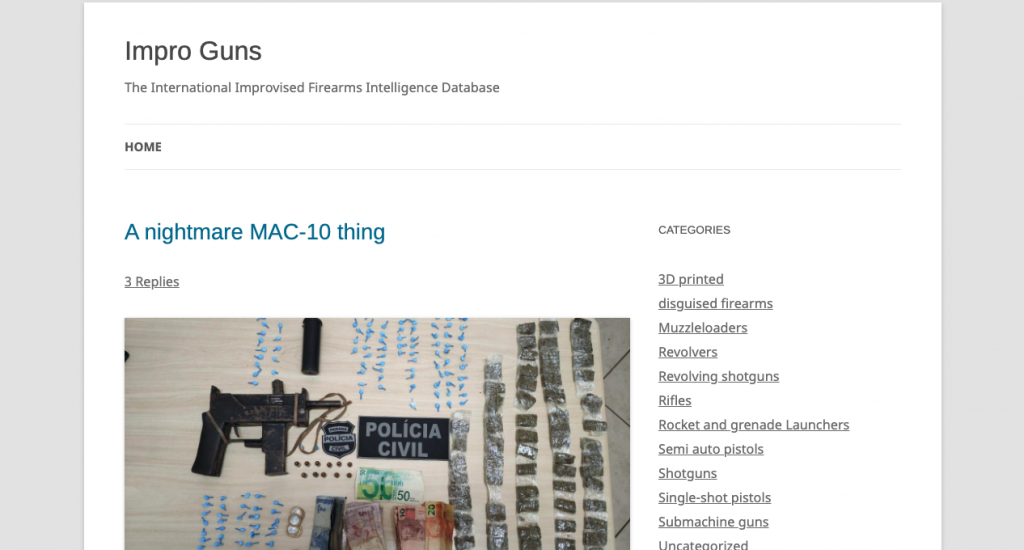 It's mostly a fun gallery of homemade weapons from around the world and links to stories.
I find it fascinating to see what people come up with. Some guns are elaborate and well-made, while others look ready to explode.
10. NSSF News Page
Last but not least, I suggest the NSSF News Page. It's not necessarily a blog; however, the National Shooting Sports Foundation's news page is an excellent resource.
If you want to stay abreast of on-topic news regarding gun rights, conservation, and more, it's a great page with quick and easy articles loaded with facts.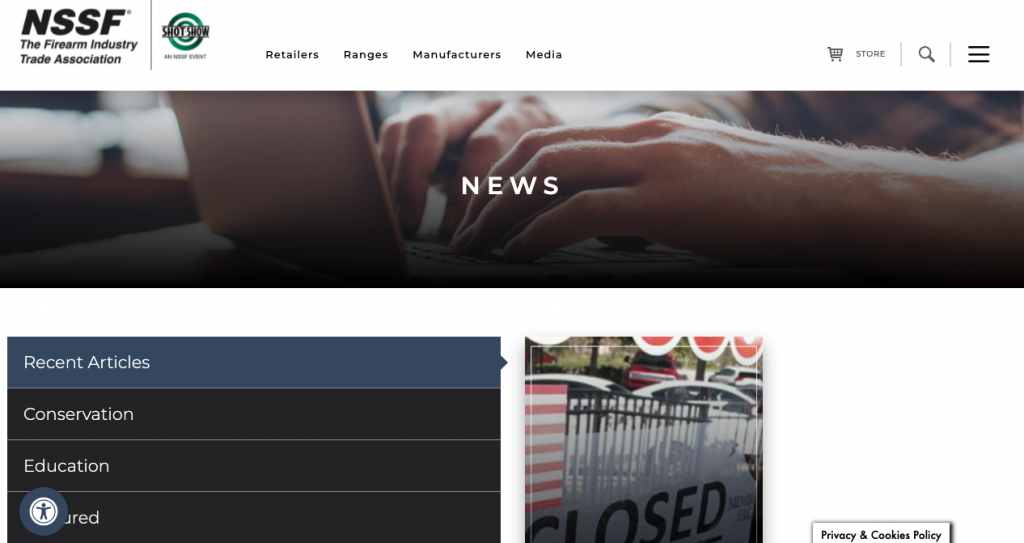 They have lots of great information that's easy to digest and understand. I check it once a week.
It makes it easy to keep up with a constantly changing political, regulatory, and cultural environment.
Bonus: Pew Pew Tactical
I mean come on, we're awesome and we know it.
We got a lot of great stuff coming your way from big updates of popular articles to boatloads of reviews, news, and lots of topics to cover for old and newb shooters alike.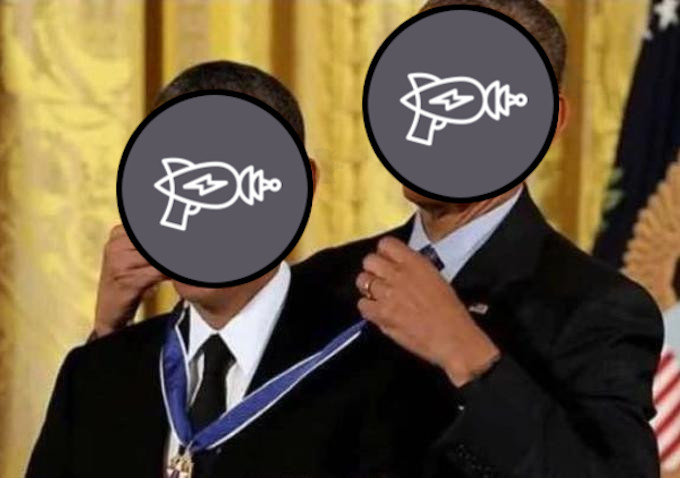 Also, be sure to stop by the PPT YouTube Channel for some hands-on reviews and lots of pings on steel!
Final Thoughts
Blogs are a great way to get info and fight some boredom. While these are some of my favorites, there are plenty of great sites on the web.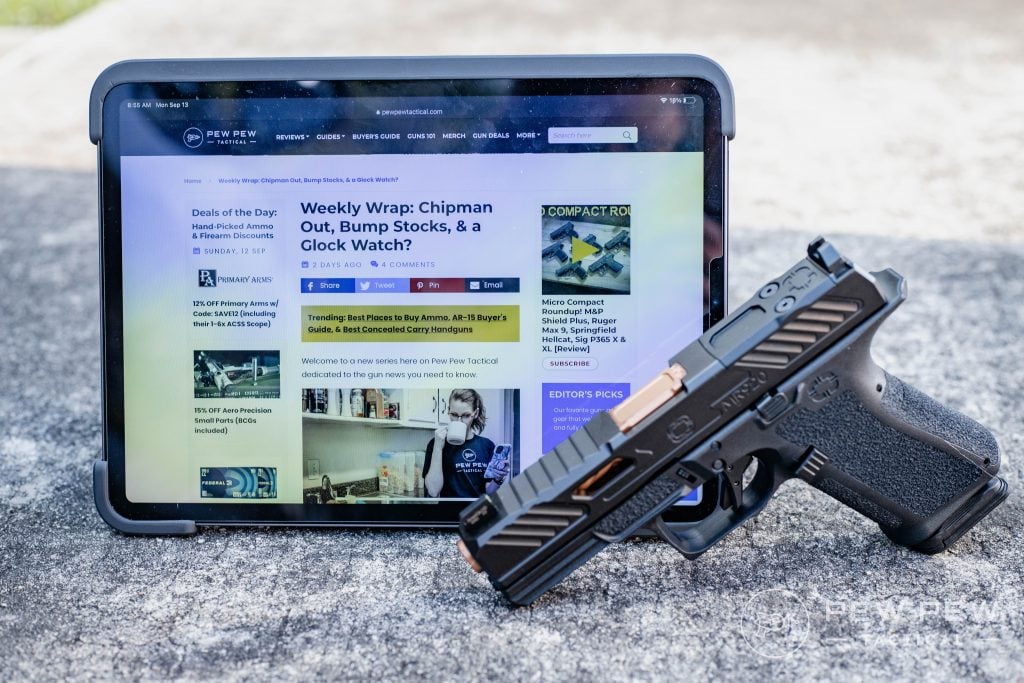 So, tell me, what's your favorite gun blog? Let us know in the comments below. More of a podcast fan? Check out our recommendations on the Best Podcasts or see some of our favorite personalities in the Best Gunfluencers.