Some would tell you that a bolt gun is just a bolt gun.
Lift the bolt, pull it, push it, drop it…seen one, seen them all.
They are wrong.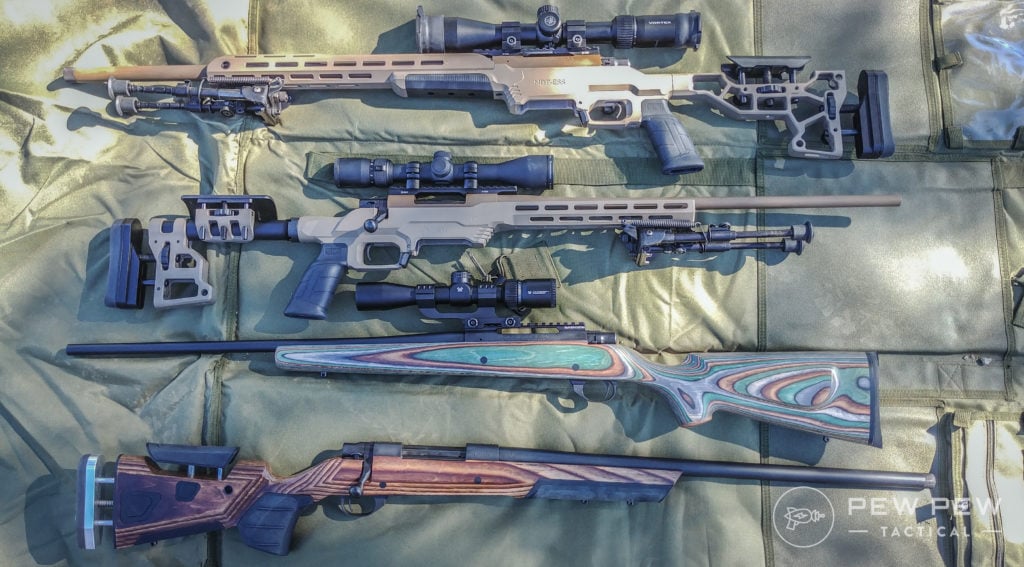 If you're looking for a bolt-action rifle you're probably looking at it for one of two reasons – either to hunt with or to reach out a long distance and touch something. It doesn't matter if you're at a PRS event or in the mountains of Montana, you need a bolt-rifle that works – always.
From Remington in America to Tikka in Finland, no two bolt-action actions are the same. While some legendary names have fallen from grace due to their failure of quality control, other names have never gained the respect they deserve.
Enter – Howa.
Table of Contents
Loading...
Who is Howa?
If you're a history buff, you already know who Howa is. For the rest of us, here is a summary:
Howa as a company is well over 100 years old, founded in Japan they have since made everything from massive industrial machining tools, to construction vehicles, to recoilless rifles, and AR-18s.
For the collectors out there, Howa built Arisaka rifles are highly prized. You can find more about their history and their role in WWII arms development on their Howa Firearms History page.
Basically – if it can be built, Howa can build it.

For the American firearms market, Howa had their big break with the Golden Bear bolt-action rifle in the late 1960s, of which the Howa 1500 is a direct descendant of. And that brings us to now…
Howa 1500 Barreled Action
I became interested in the Howa 1500 because of how many of them I had been seeing on Brownells. With well over a dozen versions of the barreled action being offered at great prices, I wanted to see if these lived up to their hallowed company's name.
Eager to let me find out, Legacy Sports arranged to have several models sent to me – a 6.5 Creedmoor, .30-06, .308 Win, and .300 Win Mag arrived shortly after at my FFL.
I won't bore you with those details, because the fun starts when I mounted them in MDT Chassis and Boyds' Rifle Stocks.
The Bare Action and Barrel
It's…well, it's an action and barrel. I'll be honest here – this part isn't exciting. It's also hard to really judge it since it's kind of like looking at a meat patty outside of the bun. Sure, it's tasty and important – but it's missing most of what really makes it awesome.
Howa BAs all come with hinged floorplates and internal magazines. They are simple, robust, and clean. Really everything that you could ask for from a magazine system.
Here is where the nice features start – the bottom metal, is metal.
With the huge influx of budget-minded bolt-action rifles on the market, a common trend we're seeing is the use of plastic for the bottom "metal" of the rifle action.
While plastic saves cost and a tiny amount of weight, it's damned unhelpful for strength and mounting in an aftermarket stock. Right off the bat, Howa pleased me by having true metal in their bottom metals.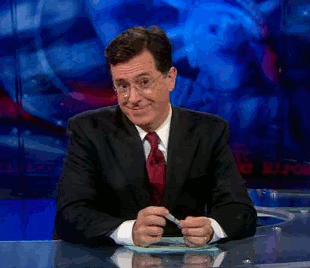 Mount Up
I'll focus on the chassis and stocks used for this project in articles to come, but I want to give you a short preview first – since they go hand in hand with the Howa 1500 itself.
MDT provided me with their ESS and LSS-XL Chassis to go with my Howas and I have to say – these are just mind-blowingly awesome chassis. I went into this hugely skeptical of their price tags and if they could actually deliver on them…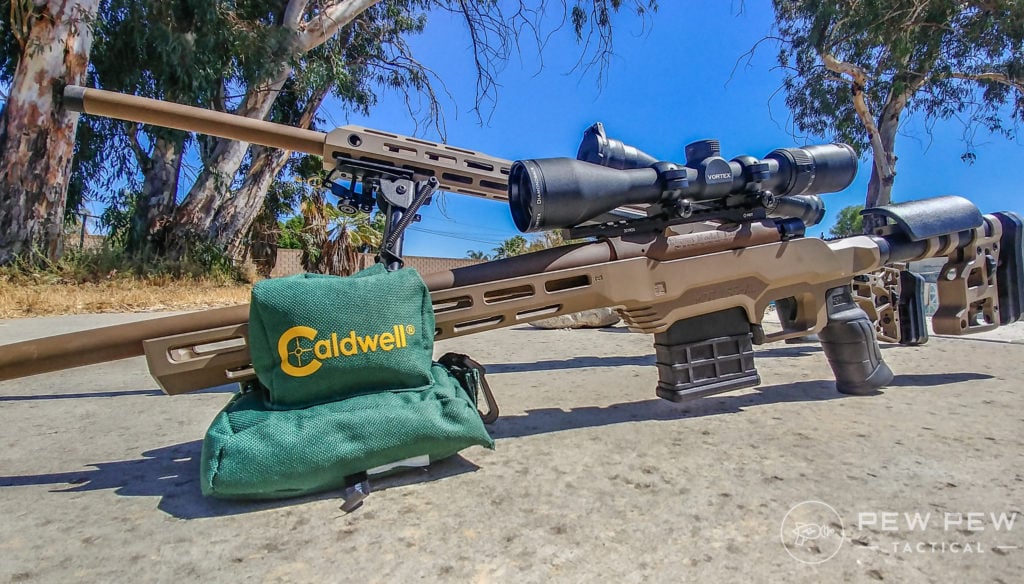 But now after using them, my wallet cries knowing I can never go back to budget chassis.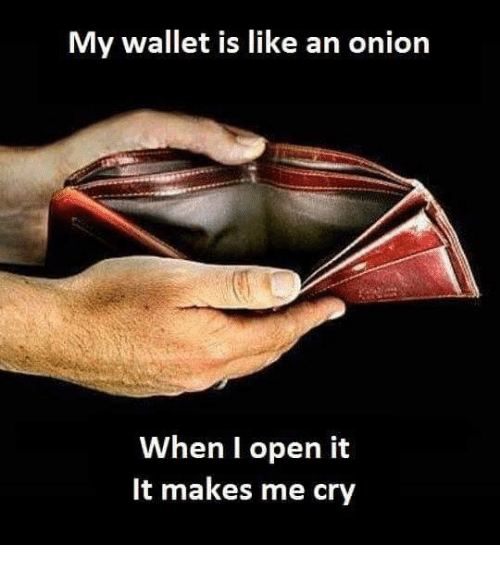 Boyds' Stocks were another one I've never used before, and they were kind enough to provide me with two – their AT-One and their Platinum Stock. Both are outstanding.
While the MDT chassis are built like tanks, the Boyds' stocks are beautiful to look at, stunningly lightweight, and provide that warm natural feeling that simply cannot be replicated with anything but real wood.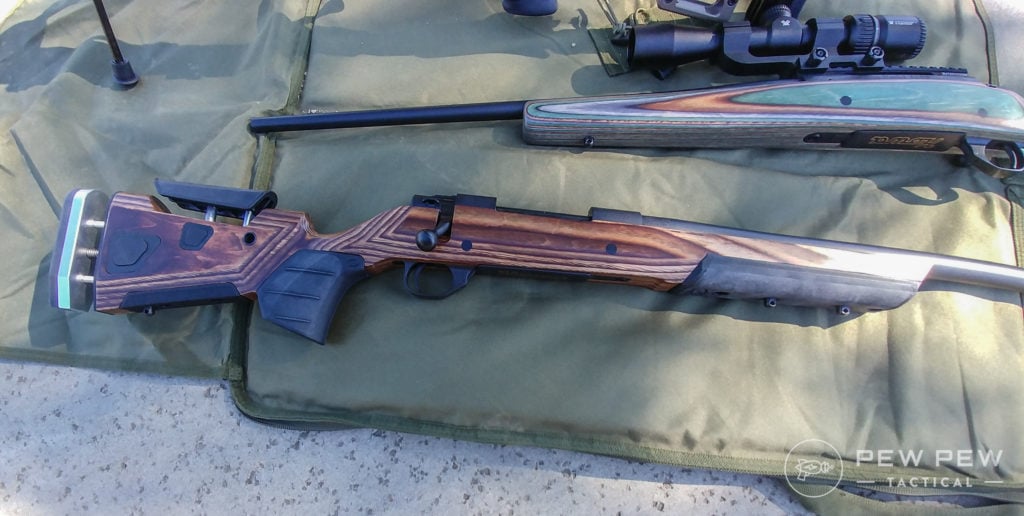 I plan on buying a couple more Boyds' for my .270 Win Tikka and my Ruger 10/22 as Boyds' has now become my goto for hunting stocks.
Both systems were very easy to install, it was literally just removing two screws – setting the barreled action in the stock/chassis, and screwing it into the right torque level.
Check out my complete review of the Modular Drive Technologies Chassis and the Boyds' Rifle Stocks!
Howa bout' Function
Did you laugh at my pun? Good.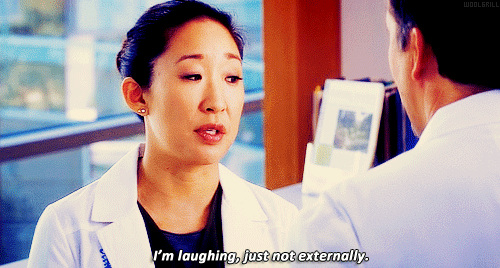 Howa actions are crisp and smooth – period. I tried a few different oils and greases on mine (since I had four actions to test, why not change up the flavor!) and so far my favorite has been CherryBalmz Bolt-Balm.
It's thick, slick, and comes in the smallest container I've ever gotten. However, I use just the thinnest amount of the stuff and it lasts for…well, almost forever. So I fully expect this tiny jar to last me years – at least.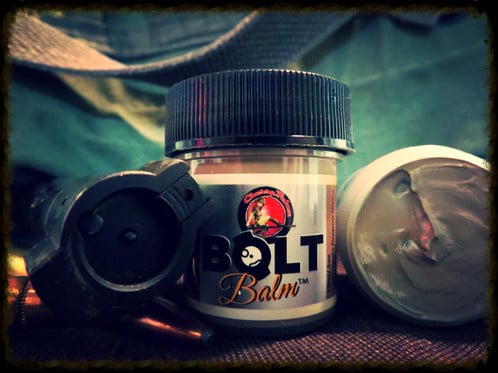 I know I said those people who said that "all bolt actions are the same" were wrong, but they aren't completely wrong. For the most part – a bolt rifle is a bolt rifle. But like the Willy Wonka Factory, it's the little things that matter most.
Outside of a smooth action and great accuracy, bolt-actions need the little things going for them to really put them over the top of their competition. Howa 1500s have two major "little things" that stand out to the user.
H.A.C.T. Trigger
By far what sets them apart from the pack is the Howa Actuator Controlled Trigger.
Basically, it's the best out-of-the-box trigger I've ever used. I would compare it to and place it on par with two-stage triggers from Gessisle and Timminy.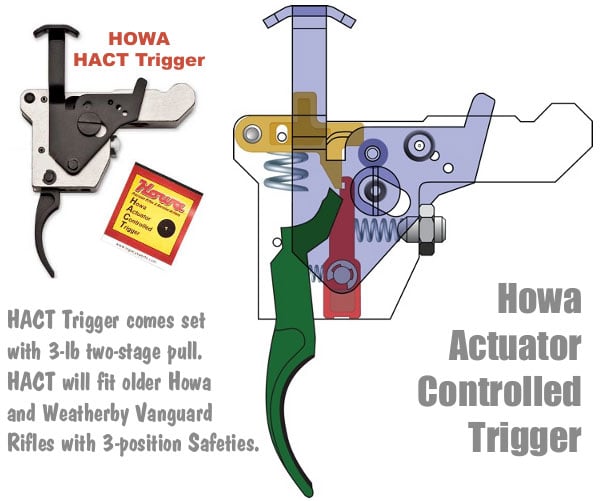 All four of my actions had identical pull weights and they matched what Howa claims them to be: 3-pound pull weight triggers. I happen to love 2-stage triggers in basically all of my rifles, hunting and tactical, so that was perfect for me.
The only downside to these triggers is there isn't really much of a way to adjust them if you wanted to do so.
Being a tinkering type, I poked around online to see if I could mess with the weights of the triggers – not that I needed to do so, I just…wanted to.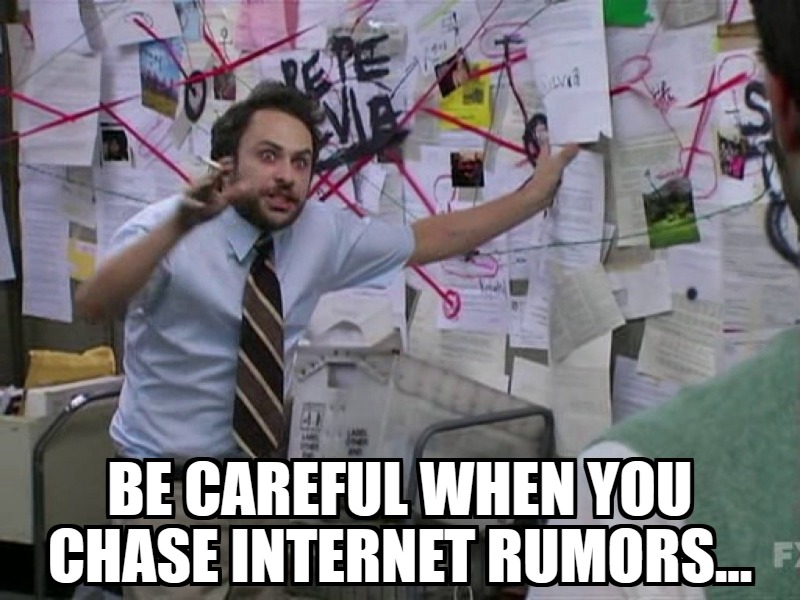 To my mild disappointment, all I found was videos on how to trim the springs of the HACT to reduce the pull weight or take up of the trigger.
I'm not a fan of screwing with springs like that since bad things can happen, so I decided to not try it.
I hope that someday Howa offers a spring pack that would allow me to fine tune the trigger, but at this time there isn't such a thing on the market.
That said – it is still the best factory trigger in my collection. And if you're planning on doing your rifle on a budget, it's really nice getting a very high-end trigger feel without the added aftermarket cost.
Coffee Safety First
This is another one of those little things, a 3-position safety! No, it doesn't come with a full-auto setting.
BUT!
It does come with three safety options – fire, trigger disconnect, and bolt locked/trigger disconnect.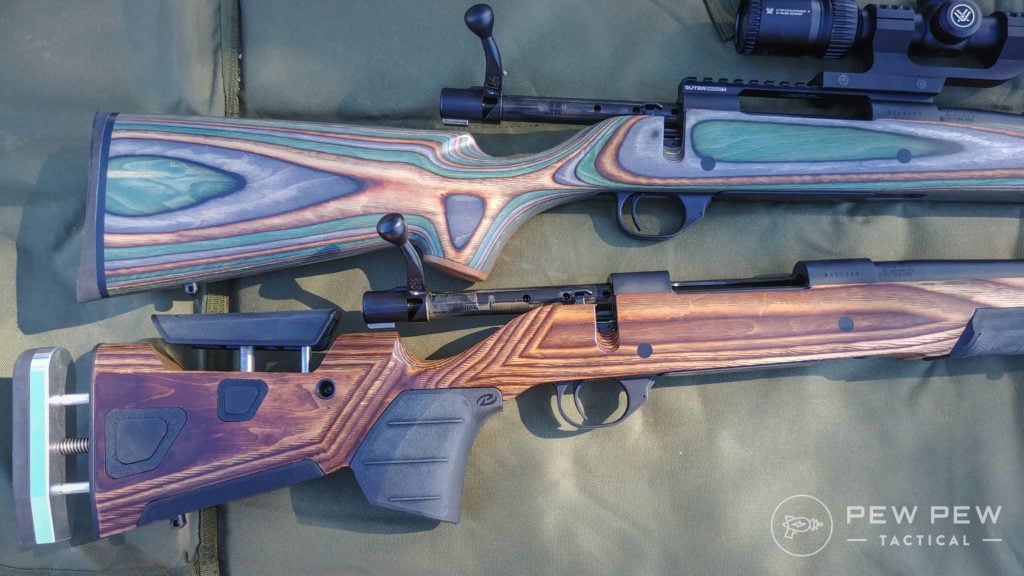 Fire is…fire. It Lets you fire the rifle. Kind of handy but also generally standard.
The second setting is a trigger disconnect, this makes it so that even if the trigger is pulled – the rifle won't fire. But while in this setting it still lets you work the bolt allowing you to load, unload, chamber, or extract a cartridge while keeping the rifle safe from accidental fire.
This might not be too awesome for competition, but for hunting, it can be very handy – being able to safely open the bolt, stuff an extra round in, and close the bolt all while keeping the rifle safe from fireing is a nice feature.
The third setting is a complete safety that locks the bolt handle in place while disconnecting the trigger.
Accuracy and Shooting
Keep in mind that to get the most out of your barreled action, you need to use the right parts. You get what you put in. That said, as long as you do your part and set your Howa 1500 up with the right stock/chassis and feed it good ammo, it is astonishingly accurate!
The best set-up I found was the Howa 1500 BA in 6.5CM – heavy barrel, mounted in the MDT ESS chassis and using Hornady 6.5CM 140gr ELD-Match ammo
Best Barreled Action
460
at Brownells
Prices accurate at time of writing
Prices accurate at time of writing
With this, and my Vortex Diamondback Tactical 4-16x (review coming soon, awesome scope!) I shot this group: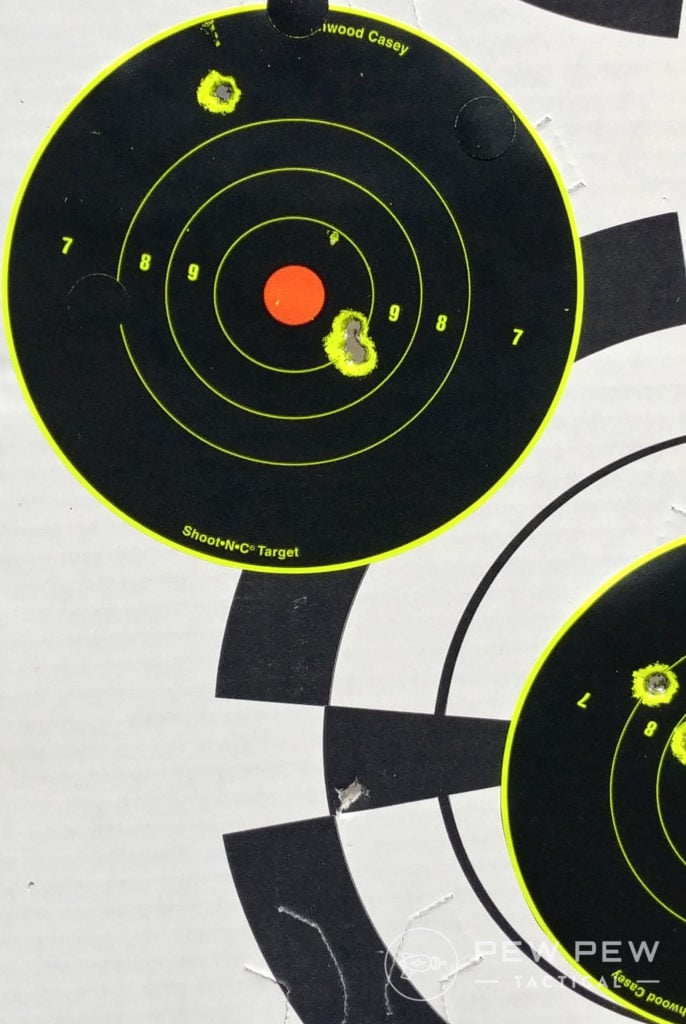 The group near the bullseye is a 5-shot group at 150 yards, slightly under 1/5th MOA (bullseye is 1/4″). I shot this off a bag and rear bag set-up on top of a plywood bench, no concrete, lead sled or vice clamps.
Oh, and I didn't even let the barrel cool between shots – that was a rapid-ish string, 5 shots across about 30 seconds.
And if you're wondering what that flyer is at the top of the target – that was from the gentleman next to me trying to ring steel with his Mosin-Nagant using Tulammo…he was only off his target by 4 feet…
I tested 6 different ammo types and brands through that exact rifle, almost all of them were between 1/2 and 1 MOA – the only one that wasn't was the cheap stuff I shot while breaking in the rifle.
Don't let the ESS fool you, the LSS-XL also made for an outstanding shooter!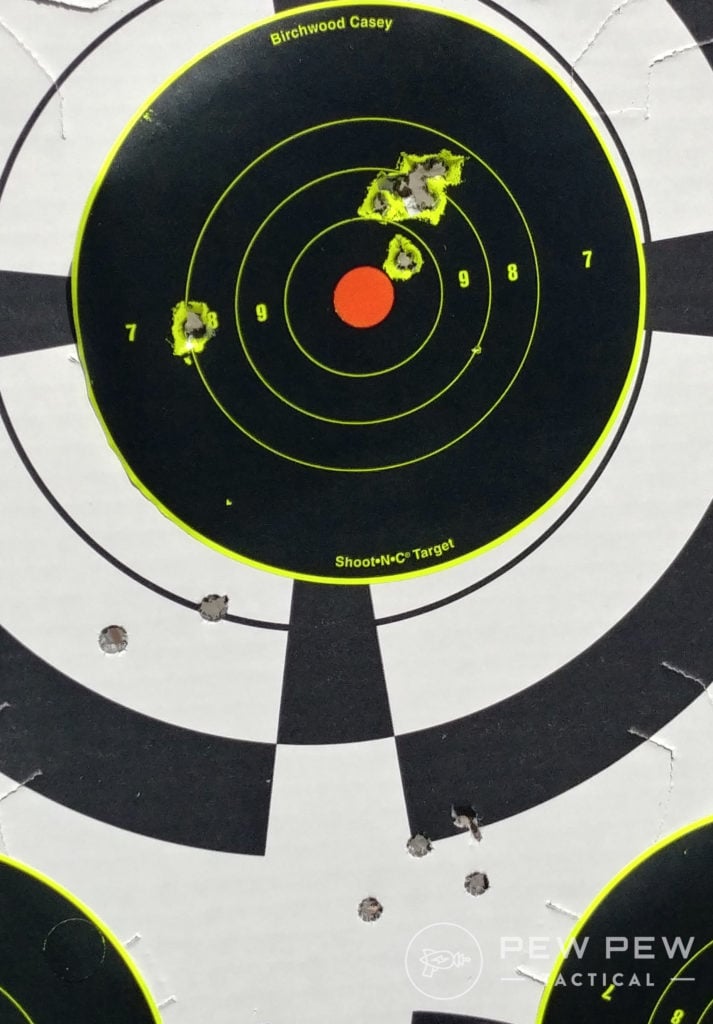 The flyer to the left was my fault so I threw it out of the grouping and fired a 6th round to give me a nice 5-shot group, without the flyer this is under 1/2 MOA using Federal Gold Medal Match Sierra Match King 168gr ammo.
Both the ESS and LSS-XL can deliver amazing stuff – if you do your part!
While the MDT chassis are designed and built for ultra-precision, Boyds' stocks are for more common shooting. While groups clearly opened up once I switched, they still remained very respectable. A testament to not only Boyds' great work, but also to the Howa 1500 itself.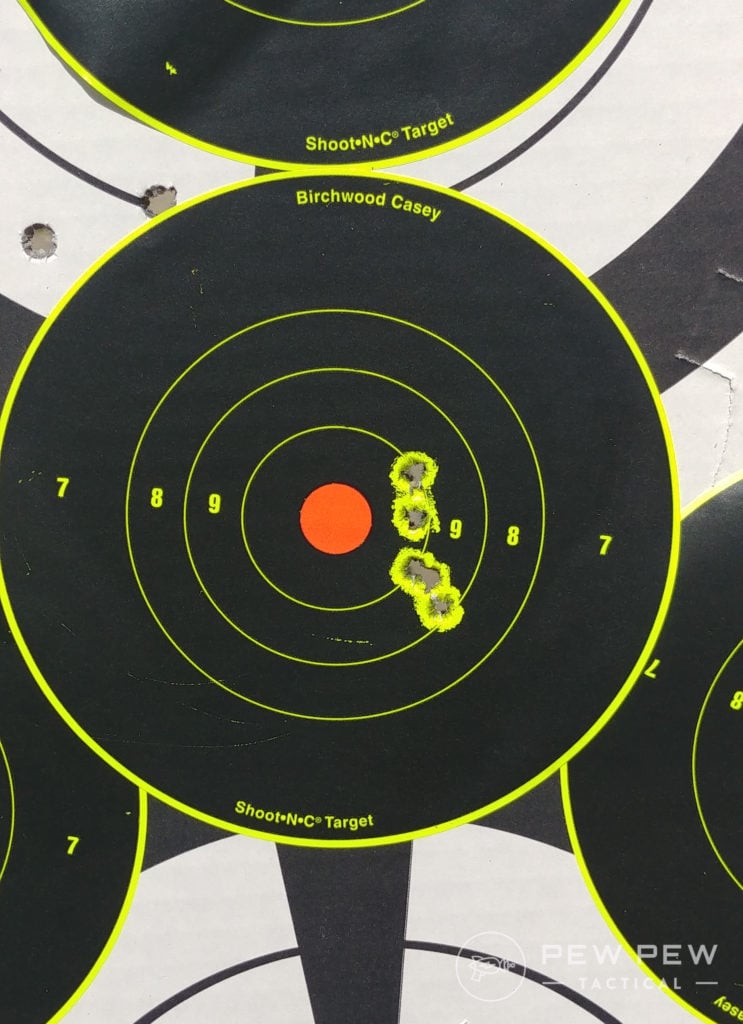 Boyds' AT-One is a great stock to work with, a nice cross between a precision stock and a classic wood. And it produces great results. Above is a 5-shot group using the AT-One stock shooting 300 Win Mag, slightly over 3/4 MOA.
Before you start chewing me out in the comments…yes, I know that I shot horrible there.
In my defense, I saved the 300 Win Mag till last so I had already shot about 40 rounds of 6.5 Creedmoor, 60 rounds of .308 (took a while to sight in, my fault), 30 rounds of .30-06, and 15 rounds of 300 Win Mag all in one range session…my shoulder was getting really sore!
However, that really should tell you how great of a BA and stock this set up is. 300 Win Mag is a beast of a cartridge and even after a long day of shooting, I still put out a 5-shot rapid string under 1 MOA with using only bags for support.
The AT-One makes it very easy to get in a great shooting position and the Howa 1500 puts rounds where you send them, period.
By the Numbers
Reliability 5/5
Bolt guns are often the most reliable out there, but there are some that just don't work.
I never had a problem with the Howas, both with using magazines from MDT in the chassis or using the Howa internal-magazines with the Boyds' stocks – I never had a single misfeed, stick, or failure to extract.
Accuracy 5/5
Do your part and a Howa 1500 BA will shoot like a dream.
While the best I achieved was 1/5th MOA, I would expect a better shooter and hand loaded ammo to trim that number down even further.
If you're building your Howa as more of a hunting oriented set-up, I would absolutely expect at least 1 MOA with decent factory ammo. The .30-06, .300 Win Mag, and .308 rifles all shot that or better using mass-produced mid-tier ammo.
Ergonomics 4/5
While it depends on the stock/chassis that you put the Howa BA into, I've found two things about the BA itself that I don't love – first is the bolt handle's knob is really small. Granted, I have big hands – but the knob is on the small side regardless.
Second, the safety takes more force to actuate than I would like. While this ensures it won't be engaged or disengaged by accident, having it be slightly easier would have been nice.
Both of these are fairly minor issues though and in no way really impacted my shooting.
Looks 5/5
Howa offers their BAs in a few different Cerakotings and in a standard bluing.
The blueing is very well done, dark color, and even. Their Cerakote is equally well done. My BAs came in an Australian Brown (a dark FDE) and standard bluing. Both looked outstanding!
Customization 5/5
It's a barreled action, it's designed to be customized!
I found almost every major manufacturer of stocks and chassis offered an option for the Howa 1500, while I went with MDT and Boyds', I also saw McMillan, Bell & Carlson, H-S Precision, GRS, and Manners carried options too.
Bang for the Buck/Value 5/5
I'm impressed.
For the price this runs you, you're getting a lot for your money.
To me, this is by far the best way to enter into the semi-custom bolt-action rifle world. While you could spend upwards of $5,000 on the perfect custom rifle, you can easily build a 1,000-yard rifle with the Howa 1500 BA for under $1,000 – including glass.
If you wanted to bump up your budget a bit, the MDT chassis is a perfect mate for the Howa 1500 action and would set you up perfectly for PRS and F-Class competitions.
Overall Rating 4.5/5
These are great BAs and for the price, very high value. While there are some minor things I would change, they also offer several nice features that aren't found in other rifles of the same price point.
Parting Shots
With four BAs, 2 stocks, 2 chassis, and 5 different optics tested – I've had some real time and options to get to know the Howa 1500 barreled action.
The best thing I can say about it is the value Howa delivers. Yes, there are better actions and barrels in the world of custom precision shooting and high-end hunting – but not at this price range.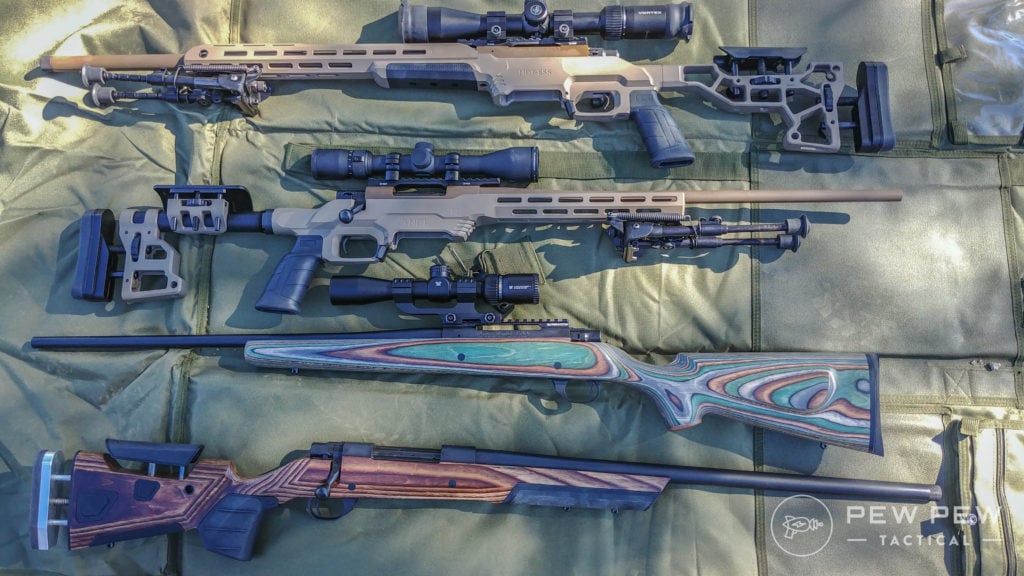 Even at double this price range, you're not going to find a lot of options that keep up with Howa.
If you want an out-of-the-box rifle to take hunting, a BA probably isn't what you're looking for. But if you a semi-custom rifle to fit you and your needs, or if you just like to tinker a little, then the Howa 1500 Barreled Action is perfect!
All you need to do is decide what caliber and finish you want and the rest falls into place.
I would highly recommend their 6.5 Creedmoor option, it was by far the best I used and a blast to work with.
Best Barreled Action
460
at Brownells
Prices accurate at time of writing
Prices accurate at time of writing
If you want to learn more about the 6.5 CM then you'll want to read our Ultimate Guide to the 6.5 Creedmoor!
Do you have a Howa 1500? Planning on taking yours out hunting or to a local long-range event? Let us know in the comments! And check out the rest of our favorite gun and gear in Editor's Picks.