Whether you're headed to the range or stocking your car with first aid supplies on the go, there's one important element you want to make sure you include…
A tourniquet.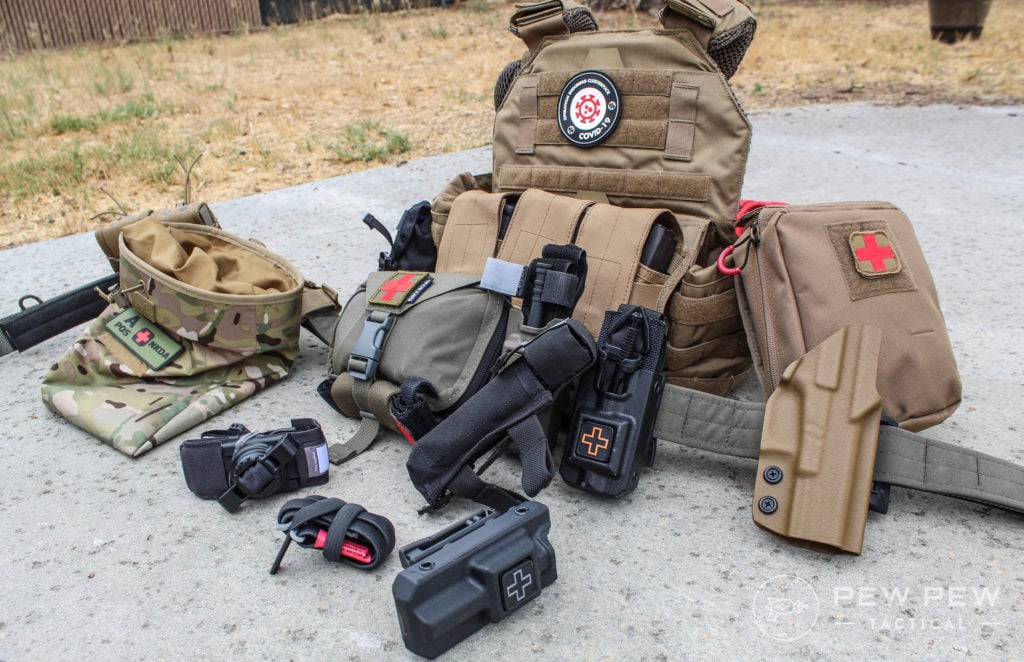 Let's be real, tourniquets can be a little on the pricey side, and you want to make sure you're getting the real deal. That can be tough when there are tons of options on the market, but that's why you have us.
We're going to talk about tourniquets — dispel some myths about their use and run through some of our favorites.
Summary of Our Top Picks
Table of Contents
Loading...
Why You Should Trust Us
I get it, I get it. What does Pew Pew Tactical know about medical stuff?
Well, we're not just about gun gear around here…we have all sorts of other nerdy interests.
For me, it's all about first aid. I'm an American Heart Association Basic Life Support Instructor and have been for over 20 years. I spend my free time teaching first aid and CPR to civilians through the American Heart Association.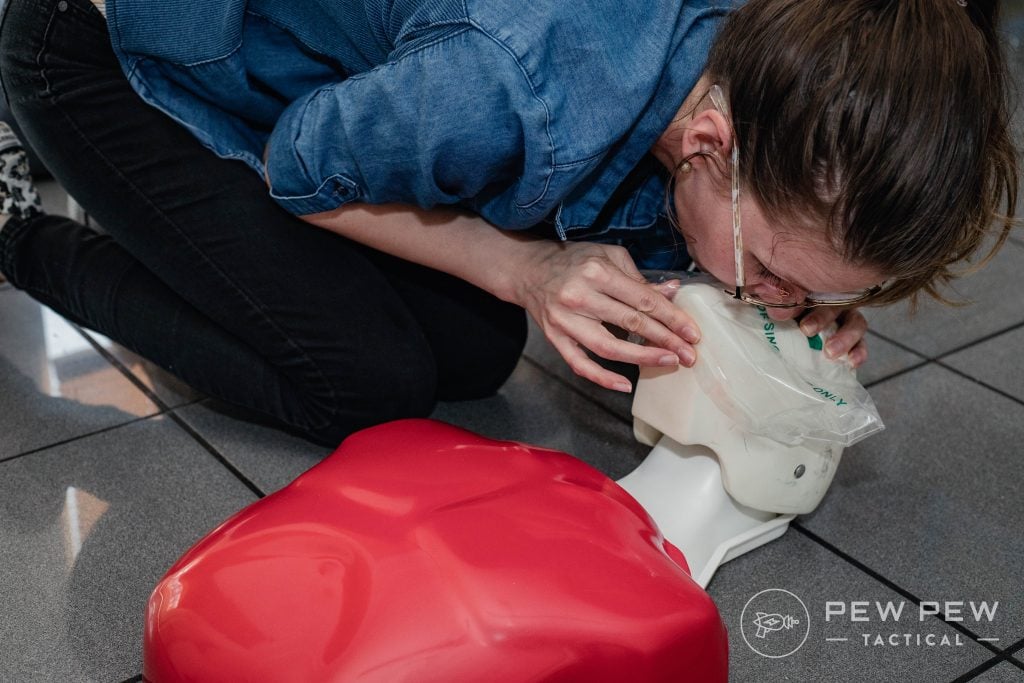 That means I take regular training to make sure I am up-to-date on the most recent literature, research, and tactics when it comes to first aid, CPR, and life-saving measures.
I write a lot of PPT's first aid articles — like our Best First Aid Classes, Best CPR Masks, and even some first aid kit reviews. I've also had the chance to appear on the Civilian Medical Podcast to talk about my training and first aid in general.
So with that out of the way…let's talk tourniquets.
Are Tourniquets Dangerous?
There are a lot of myths surrounding tourniquets and whether these tools can cause more damage than they help.
But let me set the record straight…tourniquets are life-saving devices that help control massive blood loss and literally keep people alive.
Like any tool, there are right ways and wrong ways to use them…which is why I recommend taking a first aid class to get your skills down.
But that said, unless you wrap it around someone's neck (definitely don't do that), tourniquets are perfectly safe to use to help stop blood loss.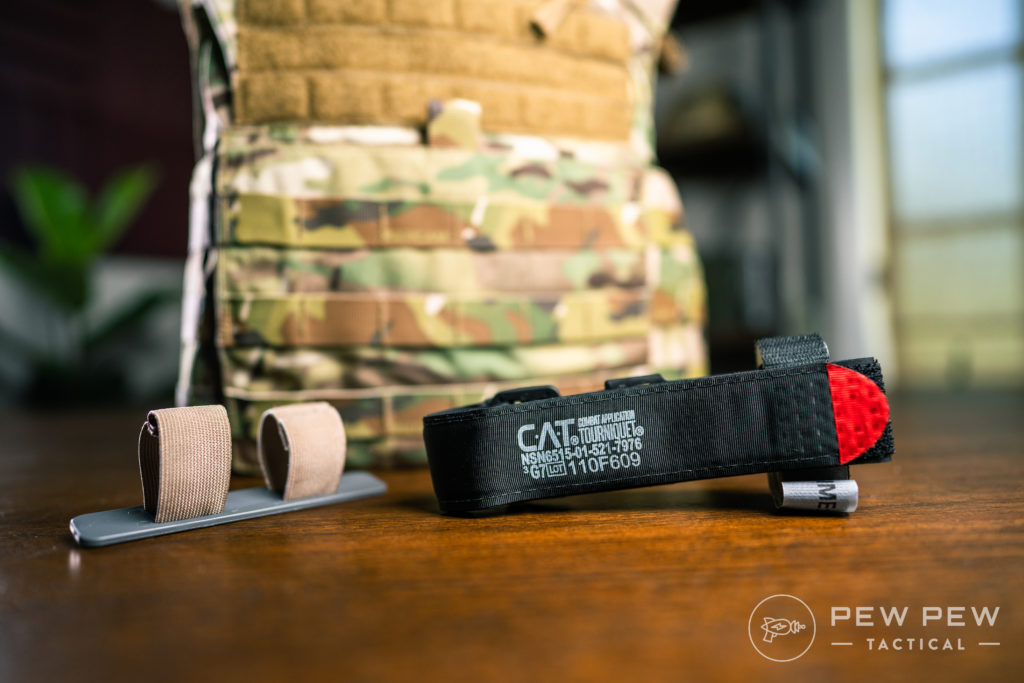 We always like to refer to the experts, which in this case is the Committee on Tactical Combat Casualty Care (CoTCCC, spoken as "Tee-Cee-Three").
This group was created by U.S. Special Operations Command in the early 2000s and leads the way when it comes to prehospital combat care.
They use the battlefield to study and analyze the best means of keeping people alive, and they've stated tourniquets are a great way to do so.
Types of Tourniquets
You might think tourniquets are new, but they've actually been around for hundreds of years. Their earliest known use dates back to 1674.
They began as sticks and bandages cobbled together by battlefield surgeons.
They've since evolved into modern-day tourniquets that offer a more compact and convenient (and sanitary) way to control massive bleeding.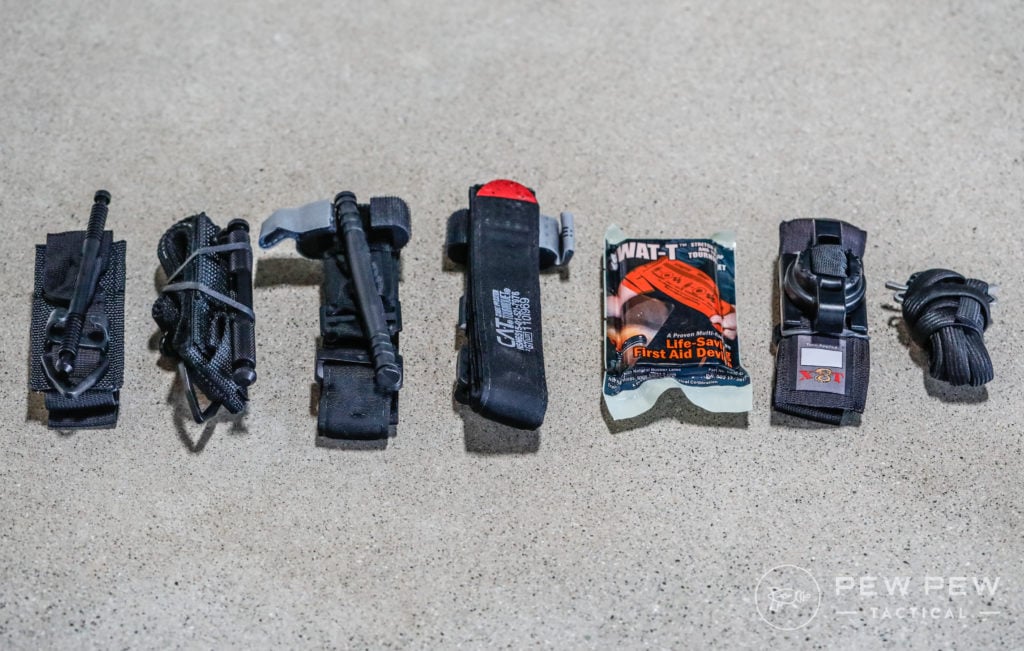 There are a few styles of tourniquets, but the main ones you will encounter are the SOF, CAT, SWAT-T, and RATS.
All use a similar principle of cutting off blood flow to reduce bleeding, but they achieve that in different ways. Some, like the CAT and SOF use a windlass to restrict bleeding. Others just pressure brought about by winding the material tightly around the area.
Each has its pros and cons, and we'll get into that when we talk recommendations. So, let's take a look at the best tourniquets on the market.
Best Tourniquets
1. CAT Gen 7
The standout tourniquet that will probably seem the most familiar is the CAT or Combat Application Tourniquet. It's one of the most popular TQs and is also the gold standard.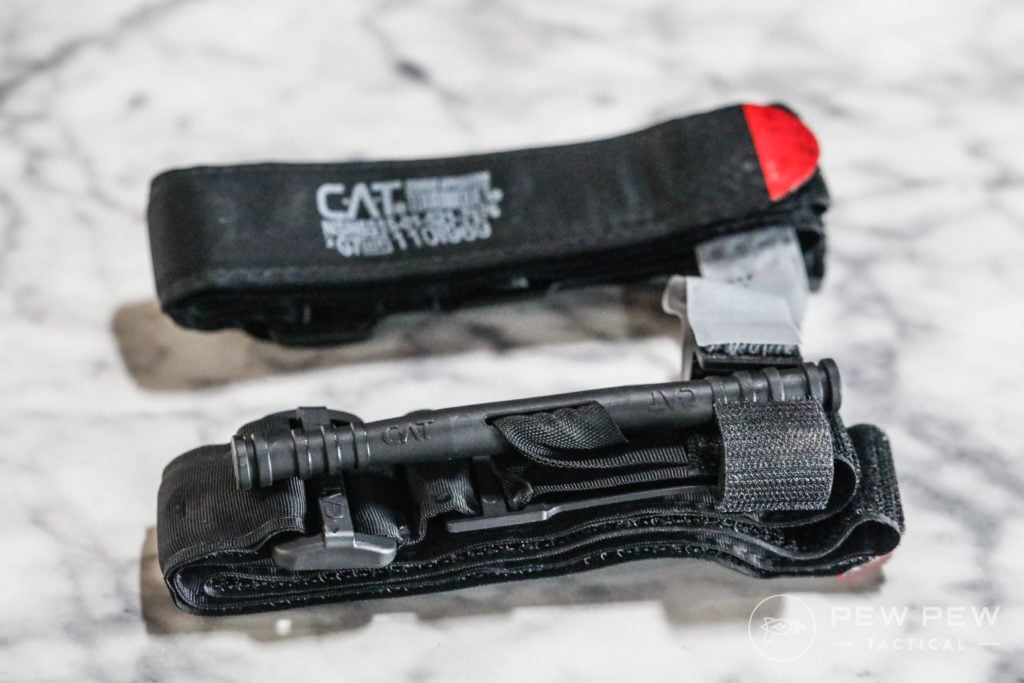 This version uses an adjustable strap that you pull to tighten and latch in place with Velcro. It uses a plastic windlass to further tighten down the level you need to stop bleeding. The windlass is easy to use, and the CAT also has a little plastic area to catch it and keep it in place.
I dig the CAT because the white Velcro can be used to mark what time you placed the tourniquet — a must if you use one. It's imperative that medical professionals know how long the tourniquet has been there.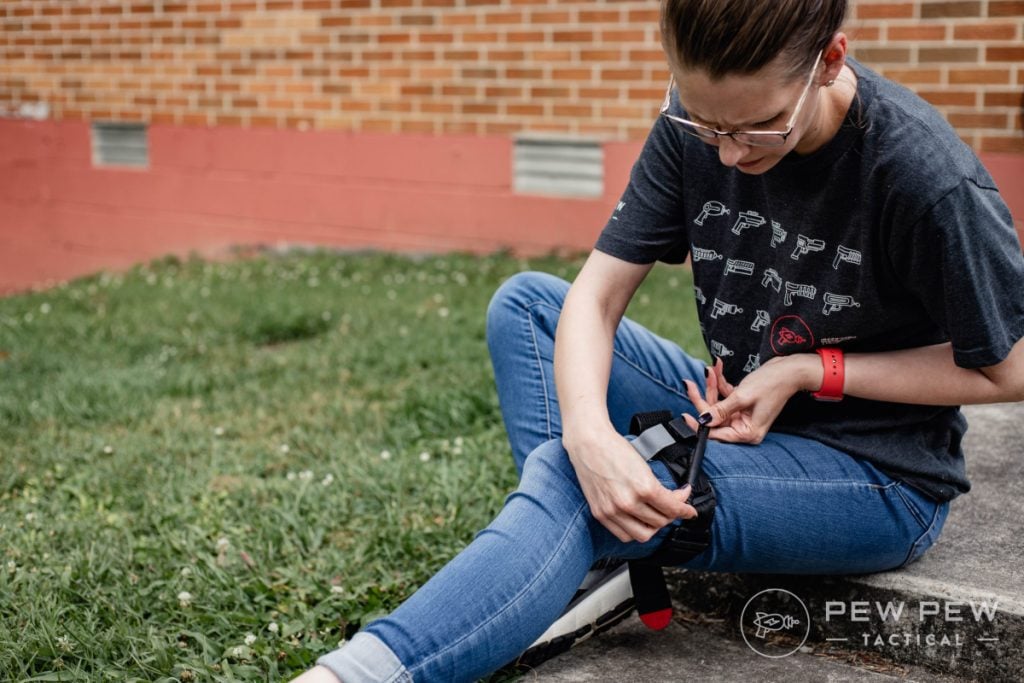 The windlass locks into one of two hooks on the side of the TQ, which is then secured by the white strap.
I love the CAT because it is compact and easy to tuck into a backpack or purse. Even better, it can be easily applied to yourself with one hand.
That's why these bad boys are so popular!
For me, the CAT is my go-to. I have one in my car kit, my range bag, IFAK, and even carry one in my purse.
EDITOR'S PICK
29
at LAPG
Prices accurate at time of writing
Prices accurate at time of writing
What's your take on the CAT? Rate it below!
2. SOF Tourniquet
So you like the CAT, but maybe you want something slightly different…the SOF is your guy. It's an alternative offered by Tactical Medical Solutions.
This also uses a windlass to get that tightness you need to stop bleeding, but it opts for a metal, textured windlass over the CAT's plastic one. The plus side to this is it's really easy to grab and use — especially if you are using one-handed or your hands are slippery.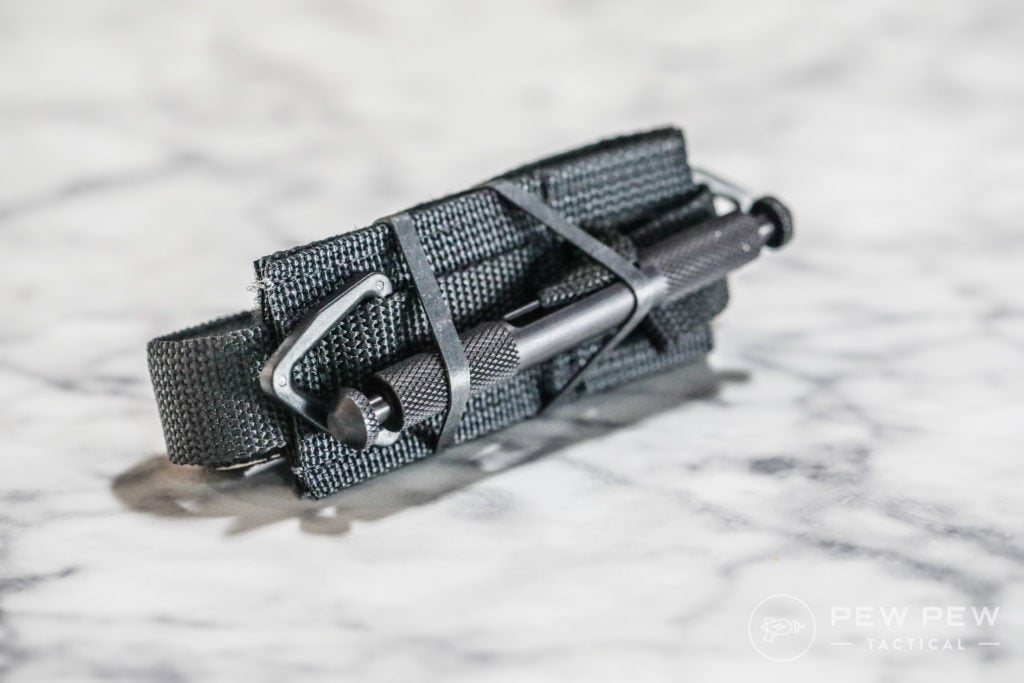 I feel like it's a little more compact than the CAT. The metal latch is sturdy and easy to use, while its friction buckle is rock solid.
There are two types — a standard and a wide version with the wide being slightly more expensive than the standard.
Overall, this is a great option if you want a little more durability in the windlass and something that is slightly smaller.
Runner-Up
34
at LAPG
Prices accurate at time of writing
Prices accurate at time of writing
3. R.A.T.S (Rapid Application Tourniquet System)
So, the RATS can be sorta controversial, depending on who you talk to, but it's still an option and a small one if space-saving is an issue.
Ideally, with a tourniquet, you want something wider because it's less likely to cut the skin and cause other ancillary issues. But sometimes, there's just not enough space in your kit for a CAT or SOF.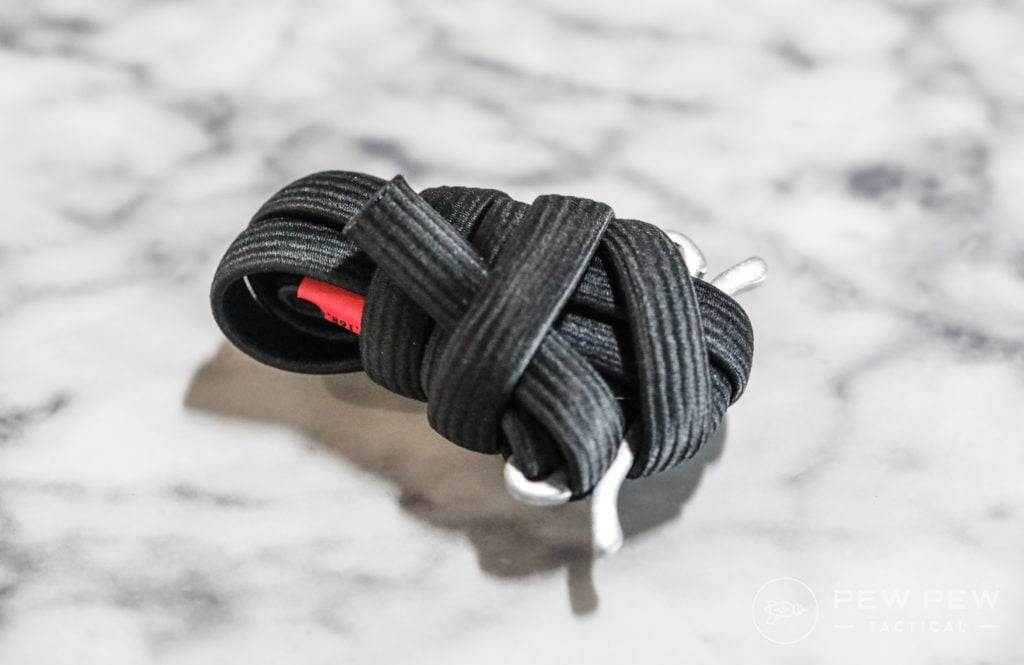 Not to mention, the RATS is cheaper than the other two options.
Spoiler alert…it hurts! I mean, all tourniquets hurt at some point, but the RATS really hurts.
It's basically a bungee cord that wraps around the limb until tight. A metal piece secures the cord and keeps things in place.
I personally find it a bit more complicated than the CAT or SOF, so make sure you devote some time to learning how to use it properly.
Most Compact
17
at LAPG
Prices accurate at time of writing
Prices accurate at time of writing
5. SWAT-T
The SWAT-T is similar to the RATS in that there's no windlass, but instead of a bungee, though, it uses a rubber band material (that oddly smells like vanilla…still can't figure that one out.)
It also doesn't have any sort of locking mechanism, which I am not a fan of. I want to make sure the TQ doesn't budge, and there's no way to do that with this model.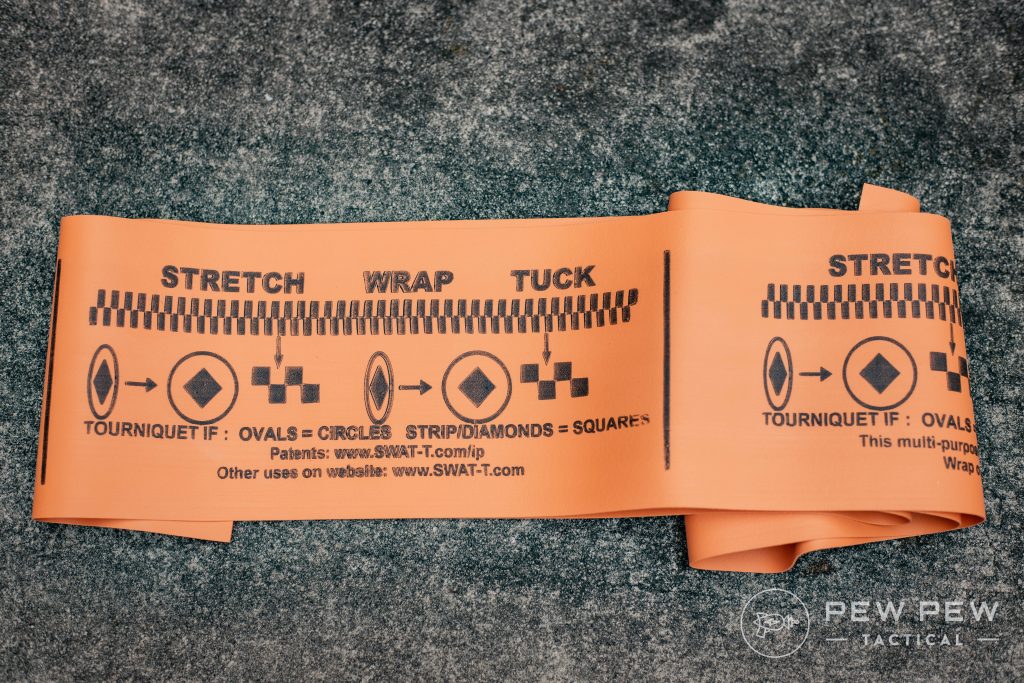 That said, the instructions are printed on it, so it's easy to understand. Basically, you wrap until you see the square shapes form diamonds — then you know it's tight enough.
It can also be used as a pressure dressing if needed, so it's versatile.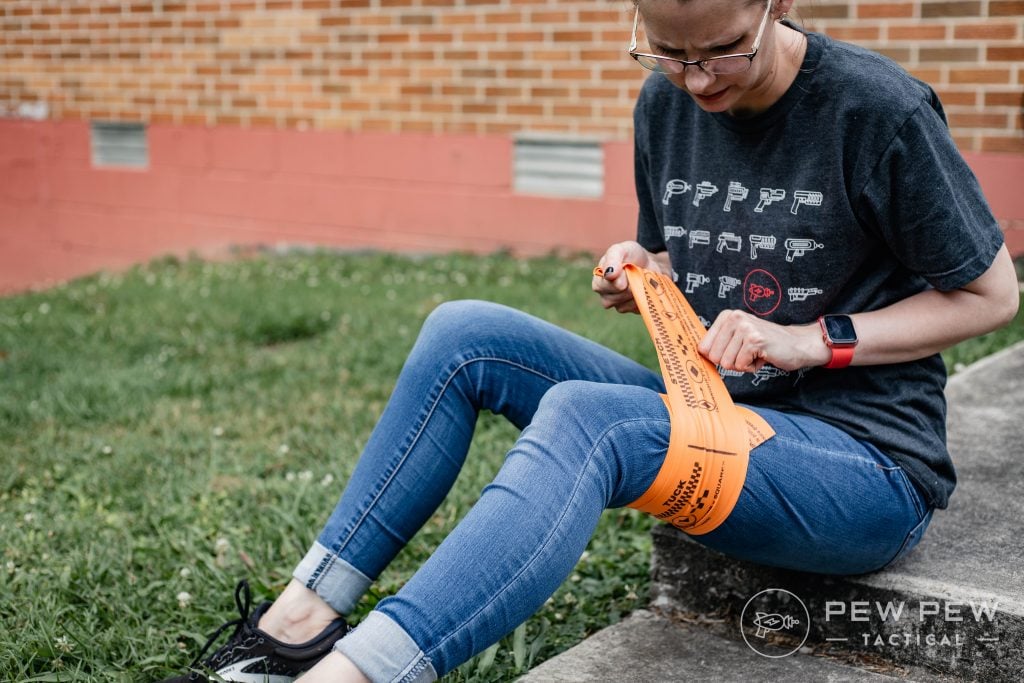 It's not the easiest to use, especially on yourself, so again, I really don't prefer this one. I think it's worth it to splurge on a CAT or SOF instead.
Most Versatile
17
at Medical Gear Outfitters
Prices accurate at time of writing
Prices accurate at time of writing
Beware of Tourniquet Frauds
Yes, there are knockoffs and frauds out there, and when it comes to life-saving tools, you want the real deal.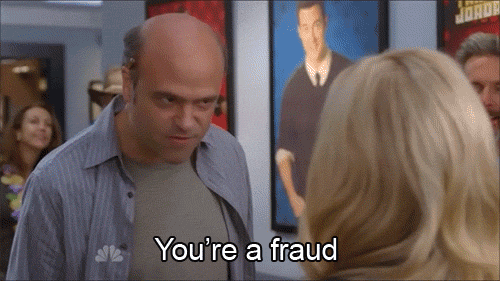 For that reason, I tend to stay away from Amazon for this reason. It's hard to know what's the good stuff and what's fake. (Clue: if a TQ is under $15…it's probably a fake. You gotta pay for quality.)
Instead, I shop with reputable dealers that I know I can trust, like:
Best Tourniquet Holders
So you have a tourniquet…now what about holders for them?
It's a lot more convenient to slap them in their own holster, if you will, and put them someplace accessible than it is to dig through your pack for them.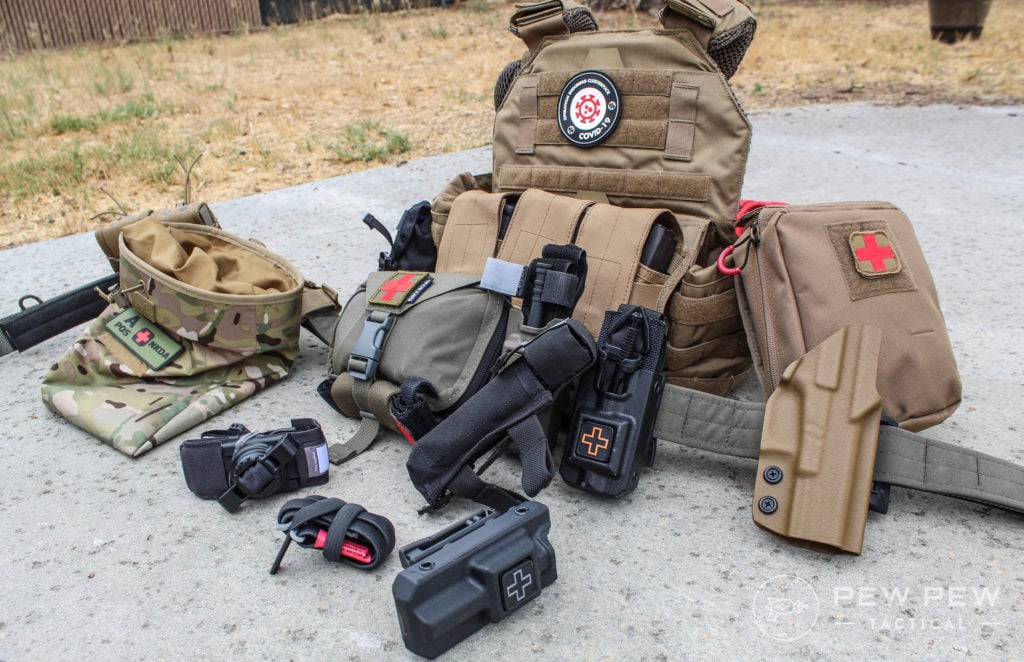 So let's look at some decent options for on-the-go.
1. Blue Force Gear Tourniquet Now! Strap
The BFG Tourniquet NOW! is a pretty simple and straightforward way to carry your tourniquet.
It works with both CAT and SOF tourniquets.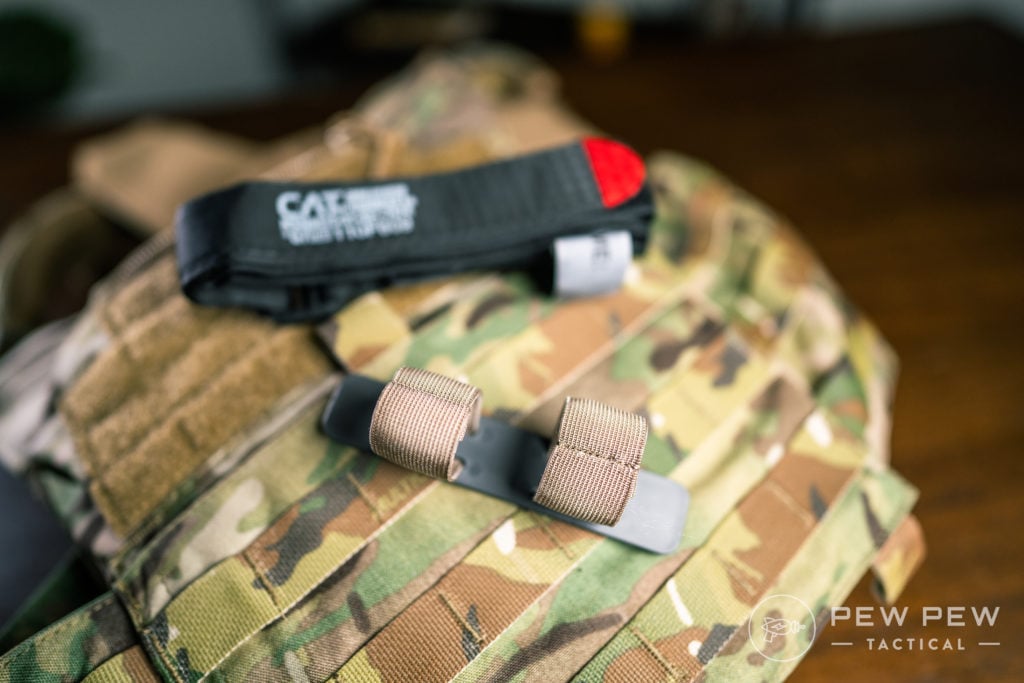 I like that it's easy to use and no-muss, no-fuss. That said, it's not the quickest option.
Best Budget Holder
16
at Amazon
Prices accurate at time of writing
Prices accurate at time of writing
2. NAR CAT-7 Tourniquet Holder
If you carry a CAT-7, then the NAR is a great option.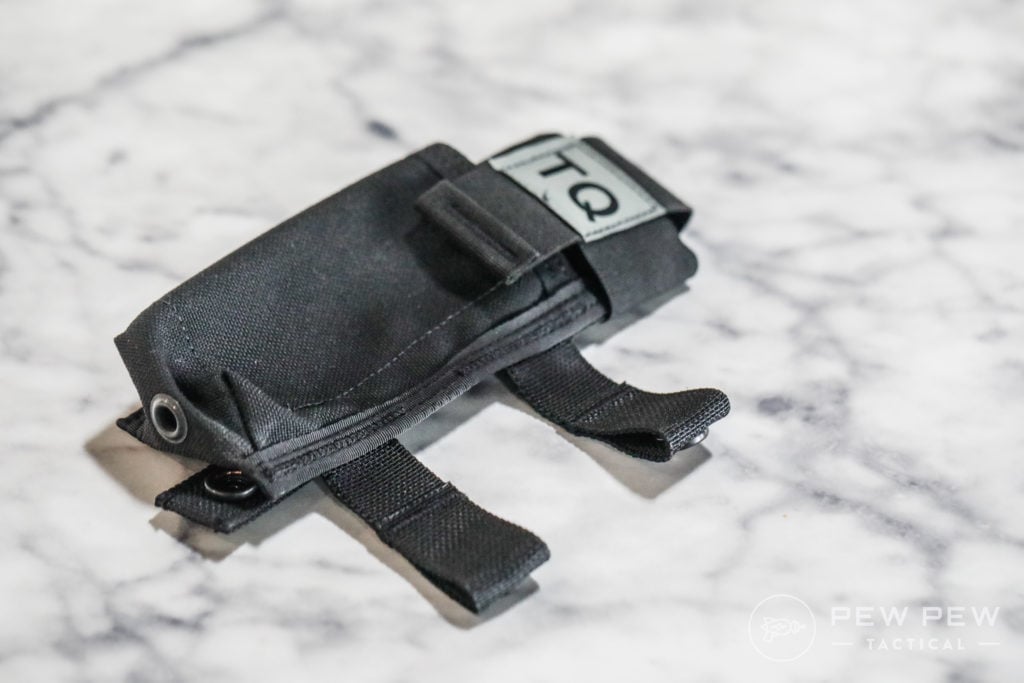 It uses MOLLE and is really simple and easy to attach to a range bag. I really like that the TQ is prominent because that means it's easy to see and understand what it holds.
It's also a lot quicker to access than the BFG above.
Runner-Up Holder
17
at Medical Gear Outfitters
Prices accurate at time of writing
Prices accurate at time of writing
3. Blue Alpha Tourniquet Holder
Another really solid option if you're looking for a slim and simple holder is the Blue Alpha Tourniquet Holder.
We're big fans of Blue Alpha's belts, and they bring that same level of quality and durability to their TQ holders.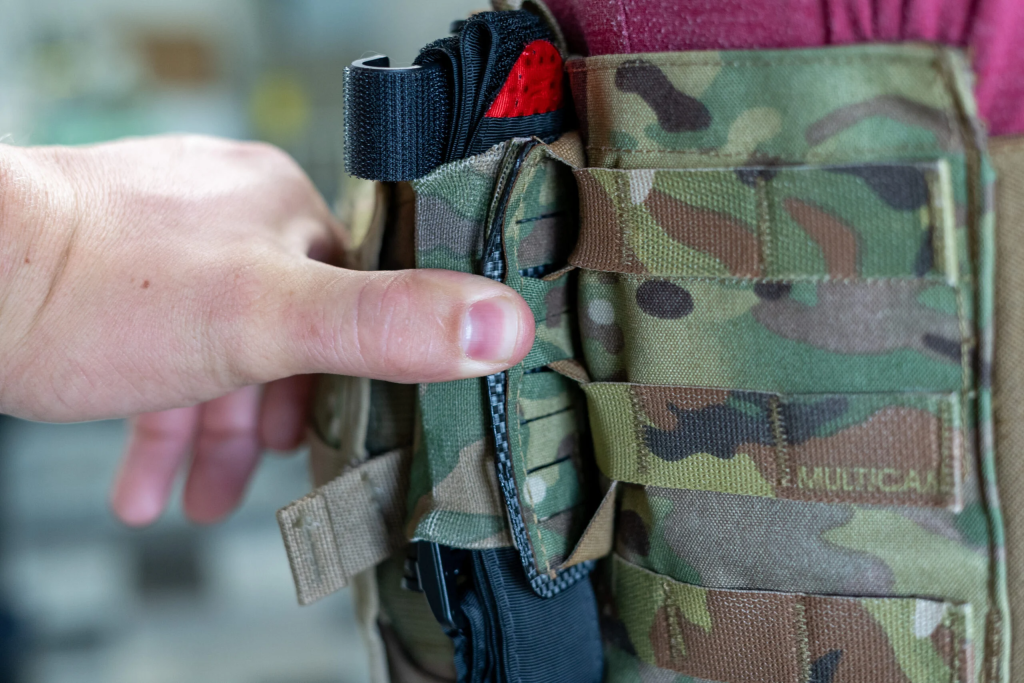 The holders are MOLLE compatible and also mount on belts either horizontally or vertically. They can even mount under a plate carrier using an optional add-on known as the Dangler.
It's compatible with both CAT and SOF-style tourniquets. What I really like about these is it has a spot for a Sharpie, so you can note the time of application.
The base model retails for $29, but for an extra $30, you can get the whole shebang with a CAT tourniquet, holder, and Sharpie.
29
at Blue Alpha
Prices accurate at time of writing
Prices accurate at time of writing
4. Eleven 10 Rigid TQ Case
If you prefer something a bit more rigid, the Eleven 10 is solid.
It works like a holster for SOF, SOF TT-W, and CAT-7 TQs. Not to mention, this thing gives you instant access to your tourniquet.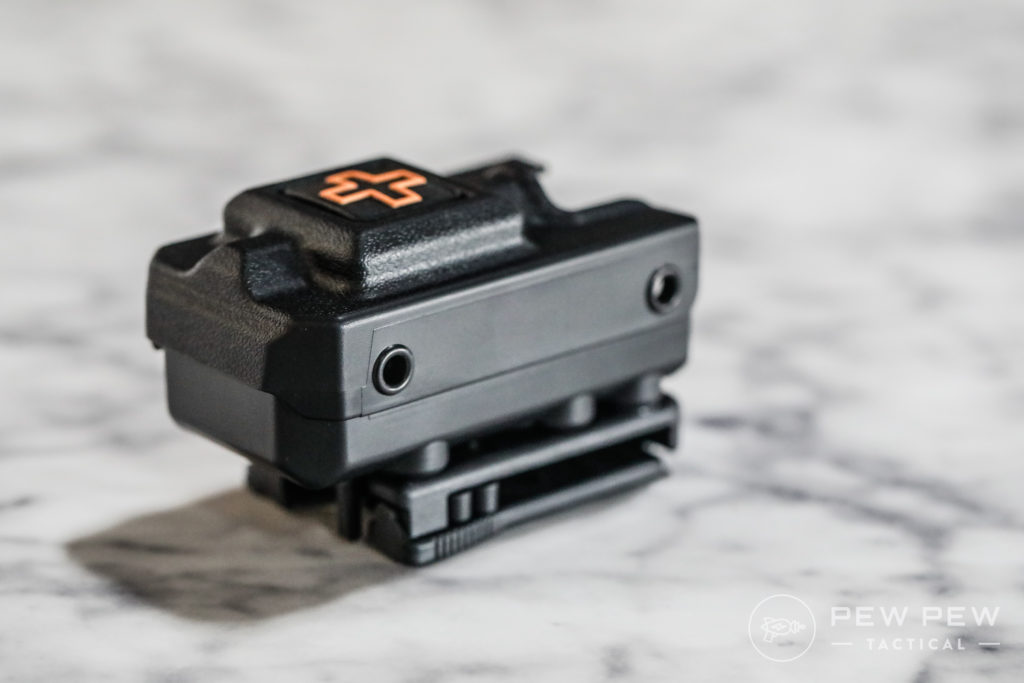 You get some color options with this as well!
If you need something that can take a beating, this one definitely passes that test.
Best Kydex Tourniquet Holder
39
at LAPG
Prices accurate at time of writing
Prices accurate at time of writing
Final Thoughts
A tourniquet is a must-have for any first aid kit, range bag, or bugout bag. These handy tools literally save lives daily!
While I prefer the CAT or RATS, the other models we listed are decent options as well.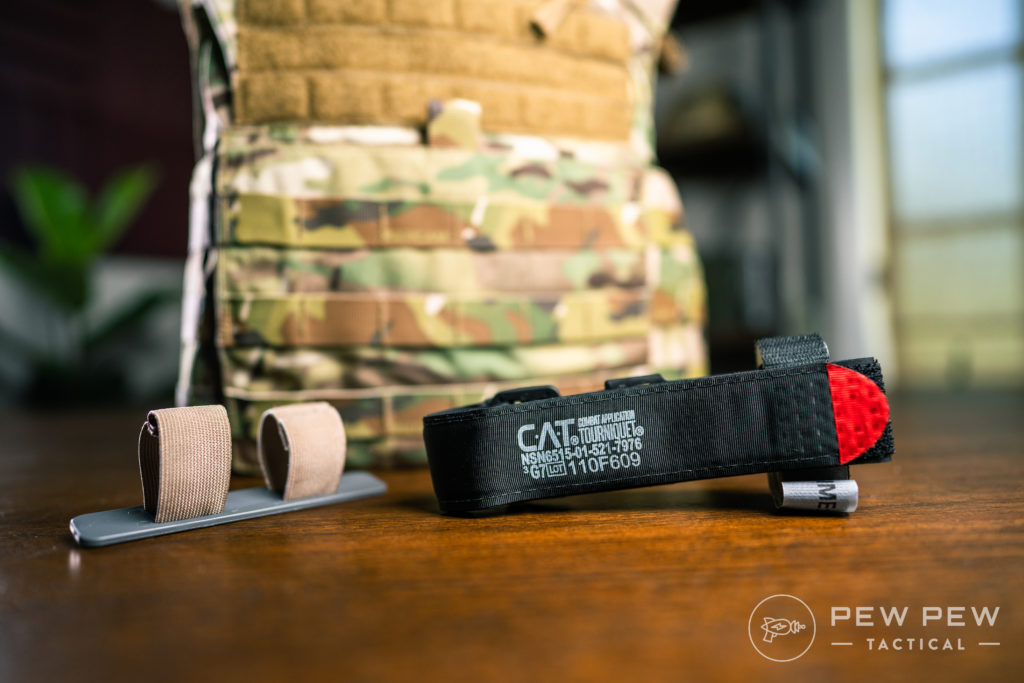 And remember, it's also a good idea to invest in training!
Sources
What's your go-to tourniquet? Let us know in the comments below. Don't forget to check our reviews of the best IFAK kits out there to keep building your emergency medical kit.