A lightweight, inexpensive, great looking hunting rifle is something that everyone should own.
If you've looked into building or buying a great mountain rifle yourself, you know it can get pricey really fast. But thankfully there are some great options around that let you build a champagne Sparkling Wine rifle on a beer budget.
Boyds Gunstocks, Howa 1500, and an SWFA Ultralight scope come together in a magnificent way.
We'll take a look at how, why, and exactly what makes this a rifle setup you should consider for your next hunting trip.
Table of Contents
Loading...
Break It Down
Custom rifles are often complex. But they don't have to be.
There is a comfort to be found in a rifle that is simple, clean, and just plan works.
This rifle came to be put together basically because Boyds released a new stock and SWFA had a great hunting scope and I like trying new things. Boyds and SWFA were nice enough to send them out for testing, and here we are!
Howa 1500
We've looked at the Howa 1500 a few times and in a few ways, this time is the Mini-Action in .300 BLK. For all the details, take a look at the hands-on review on that!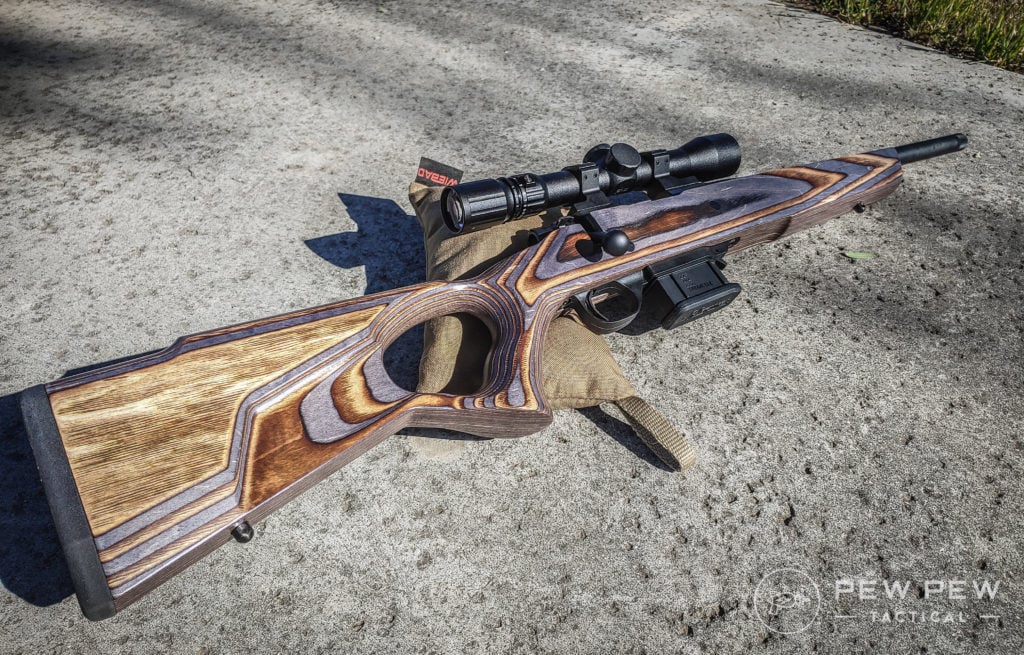 The short story though is that it's a solid rifle. Action is smooth, accuracy is great, and it makes for an outstanding lightweight rifle.
It has a couple of flaws, like the magazine isn't impressive, but overall it's a good rifle at a great price.
360
at Brownells
Prices accurate at time of writing
Prices accurate at time of writing
Boyds Spike Camp
The latest and greatest thing from Boyds is their Spike Camp stock. They offer this for a huge range of action and barrel combos and is designed to be their most basic and most affordable rifle stock yet.
Starting at a shocking $99, you really can't find a quality stock for less than this! The fact that this is made from laminated hardwood, looks awesome and works in every meaningful way really impressed me.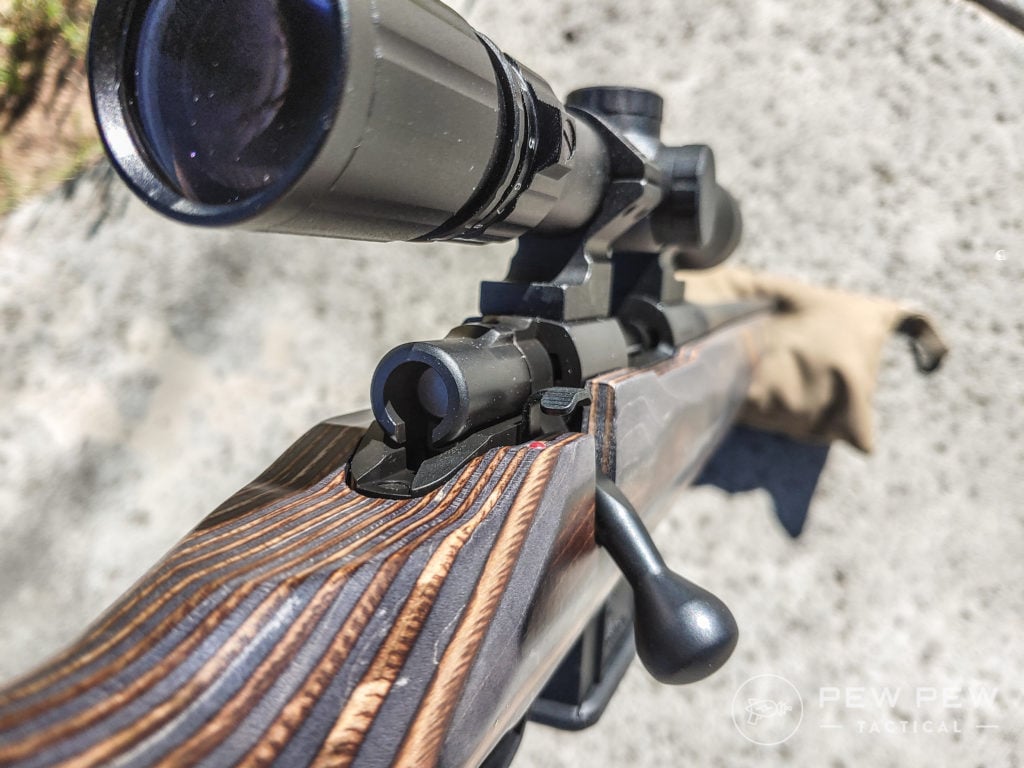 Just looking at it you basically learn everything you need to know. It fits, it works, and it is very no filler features. It comes with a recoil pad and a sling swivel.
For a mountain rifle, that's all you really need anyway.
My only issue is that the length of pull is not really adjustable and it's a bit short. However, I have a weirdly long LOP requirement so that's partly just my physiology.
99
at Boyds Stocks
Prices accurate at time of writing
Prices accurate at time of writing
Even with it being on the short side though that isn't a real problem for me. This isn't the kind of rifle that I plan on spending hours behind on a bench, so for quick shots at game — the short LOP doesn't effect me.
SWFA 2.5-10x32mm Ultralight
You, the readers, have been asking us to review some SWFA optics for a LONG time.
Well this is just the first of several that we'll be bringing you and I'm really looking forward to the rest of the lineup because this scope is awesome!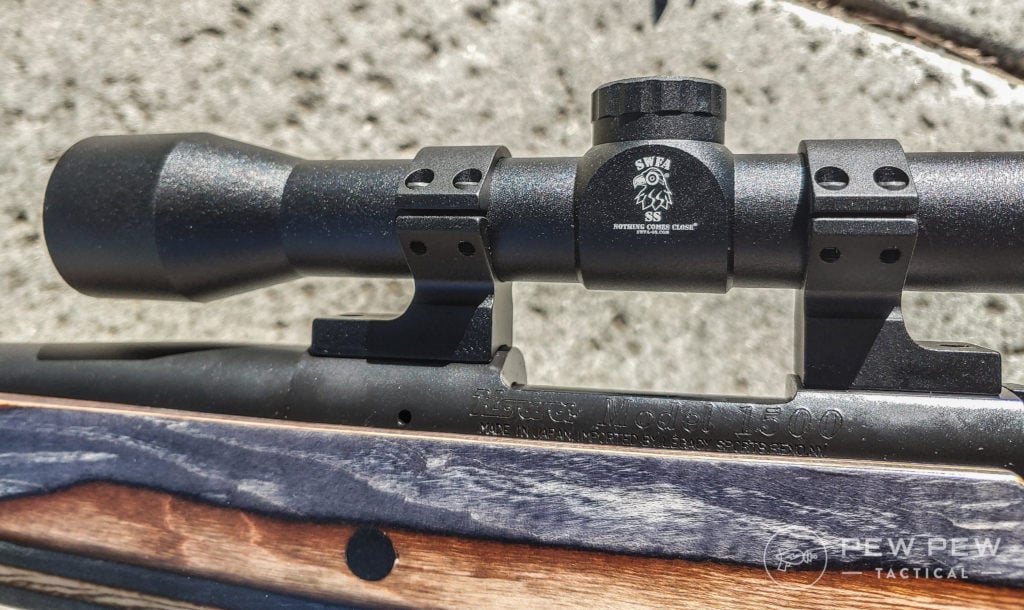 Flat out, one of my favorite scopes now is this 2.5-10x Ultralight.
SWFA designed this scope to be durable enough for the field but also to come in at the lightest weight it could possibly be and they nailed it.
Weighing in at just 9.5 ounces, this is a featherweight of a scope.
Using capped turrets and a 30mm tube, my model has a 5.56 NATO BDC reticle that I really like. It's fine enough to be accurate, but thick enough to be quickly acquired in the scope.
400
at Amazon
Prices accurate at time of writing
Prices accurate at time of writing
Range Report
In a past review, I saw just how super-accurate the Howa 1500 Mini in .300 Blackout could be with an MDT Oryx chassis shooting 0.60 MOA groups at 100 yards.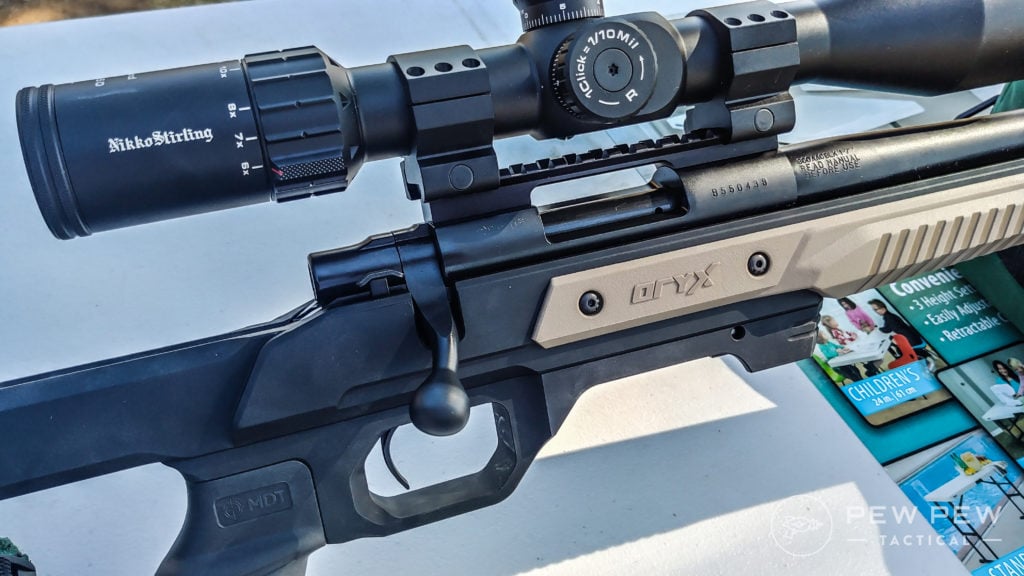 That was with a chassis though, but at least I knew what the rifle was capable of under the best conditions. With that in mind, I was very pleased seeing what the same rifle shot using a Boyds stock.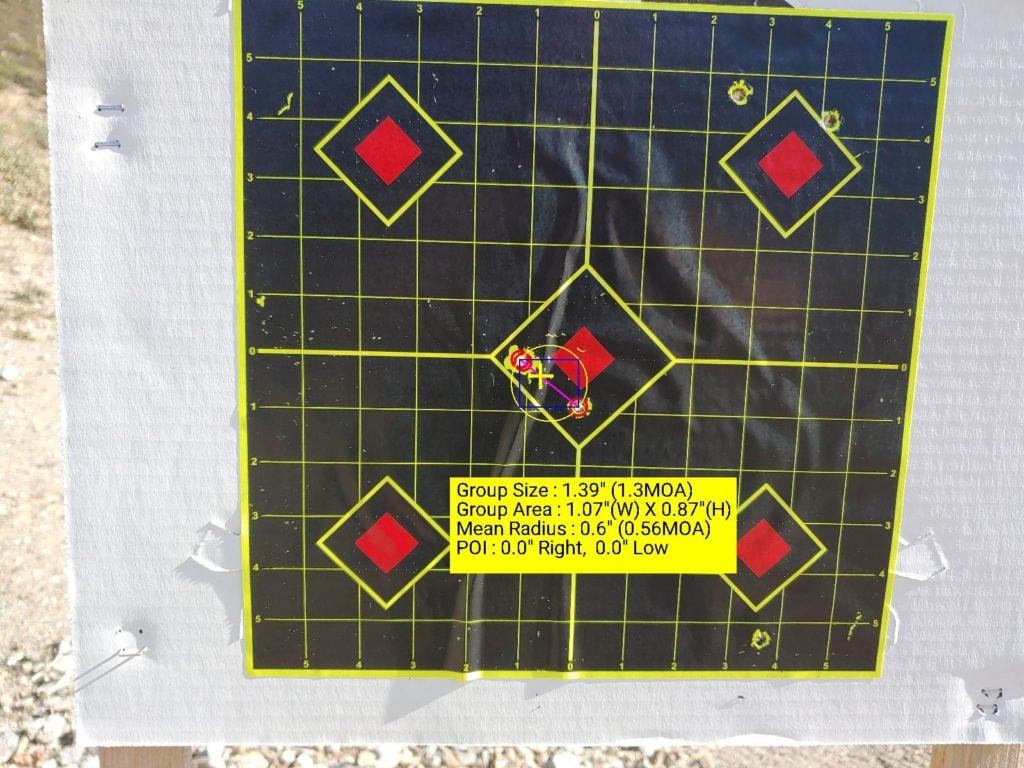 1.3 MOA is very acceptable to me using soft point hunting ammo and a wooden stock.
The rifle performed as expected, smooth function, easy feeding, and zero problems.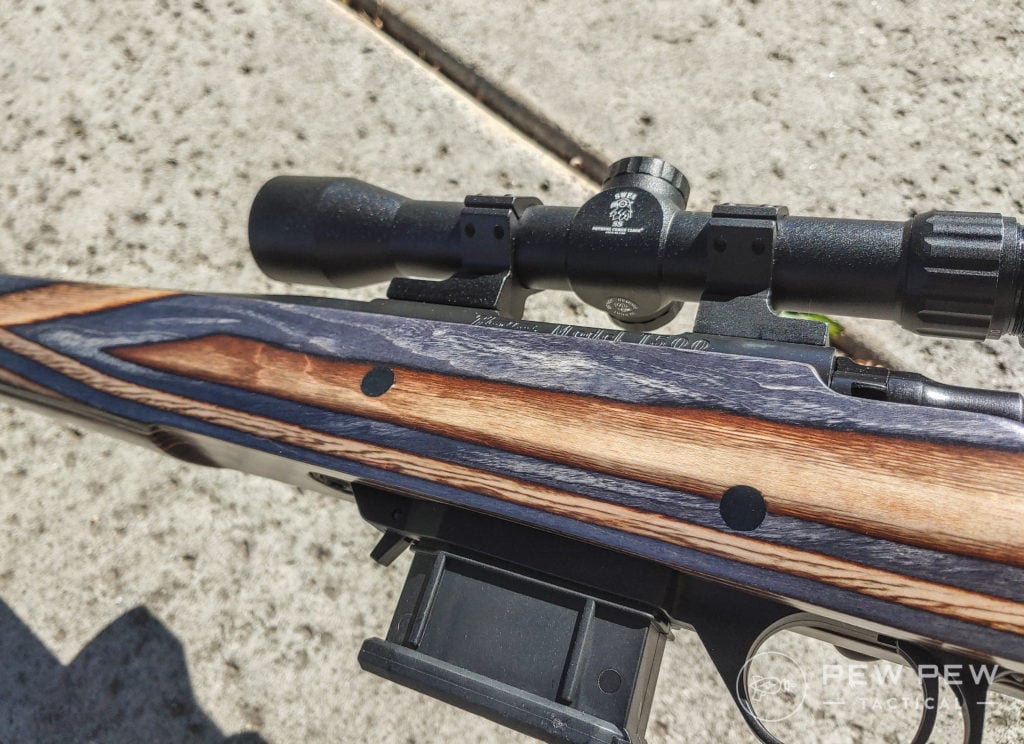 I've used a range of Boyds stocks now and I haven't been disappointed yet, the Spike Camp has only reaffirmed my faith in their product. As long as you understand the goals this stock is meant to meet, I think you'll love it.
What really stole the show for me was using the SWFA Ultralight. The glass is just SO clear, SO clean, and SO bright. For such a small tube and lightweight optic, it delivers way outside of its price range.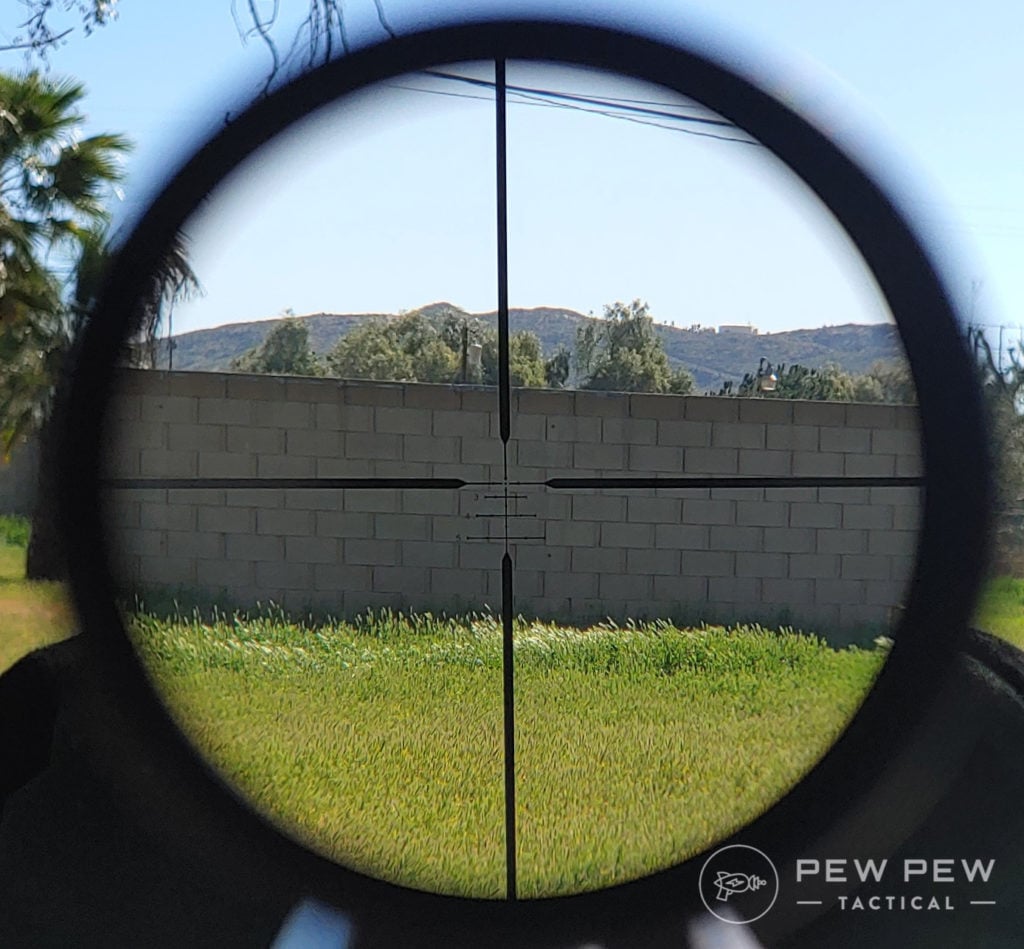 At minimum and at maximum magnification, the Ultralight has outstanding clarity.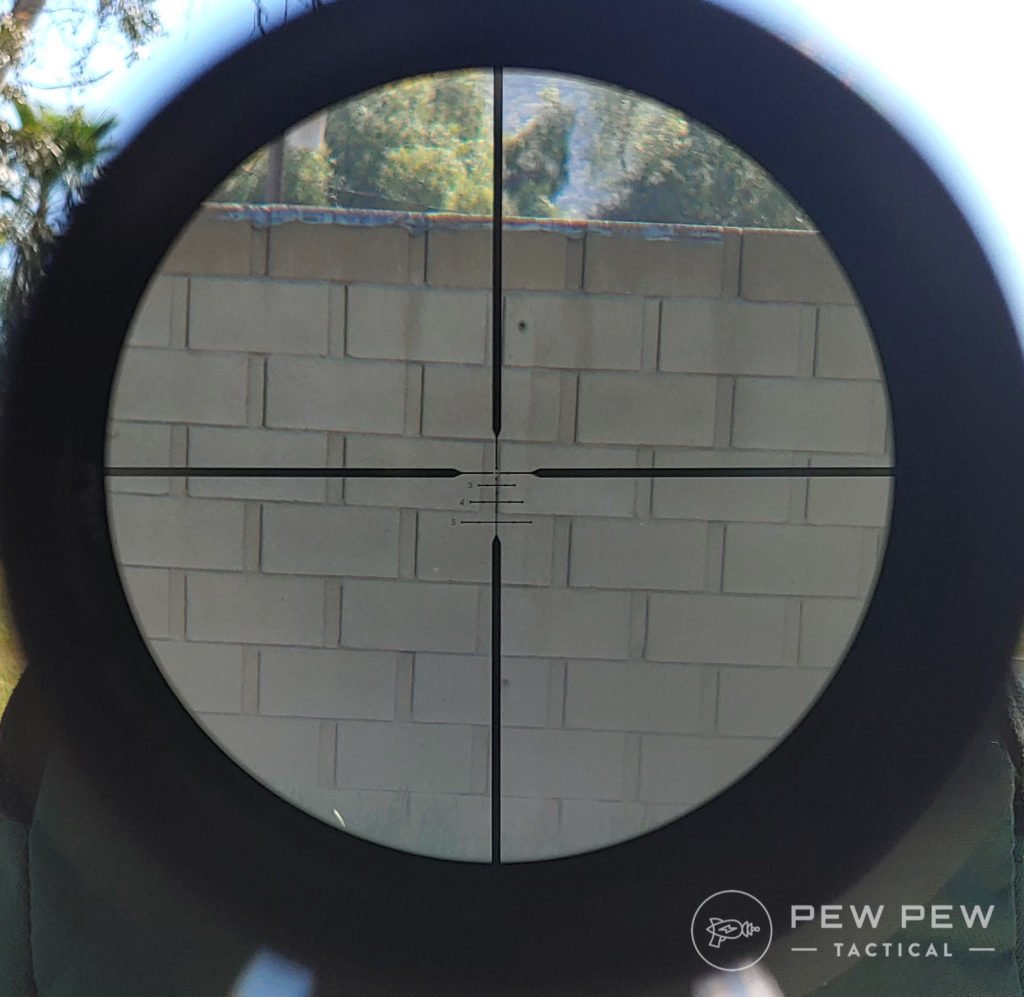 There is some slight distortion at the very edge of the glass, but not too much.
I haven't tried to abuse the scope, but I haven't been careful either. Getting thrown in and out of the truck and taken on a couple of long range trips, I've had zero issues with durability. It feels solid, for the weight, and I really like that.
Who Is It For?
If you're a hunter looking for a new build or maybe looking to set up a rifle for a family member, I really recommend taking a look at something including the Boyds Spike Camp and SWFA Ultralight.
I have to admit that I'm not a huge fan of the Howa 1500 due to the magazines and bottom "metal" it uses. But I must also admit… it actually hasn't been a problem yet.
And the rifles are really accurate.
This exact rifle, unloaded and with no sling, weighed in right at 6.8 pounds total. For a solid, super accurate, 150 yard-ish rifle — that is outstanding. It's a great balance between heavy enough to soak recoil and light enough to hike with all day.
By The Numbers
Reliability: 5/5
Nothing didn't work. From the Boyds to the SWFA, it's been perfect. I love it when that actually happens!
Accuracy: 4/5
The Howa 1500 Mini is a shooter, for sure. And some of that is lost by putting it in a stock instead of the chassis — but for a hardwood stock, it still shot outstandingly well. I would absolutely trust it on game to help me harvest with ethical shots.
Ergonomics: 4/5
If I could change one thing, I would drop the thumbhole from the Spike Camp. It's not bad, but it's not my favorite option either. But again, since this isn't a rifle I plan on spending all day behind — it works.
Looks: 5/5
Boyds makes beautiful stocks. With the huge host of color options, it's easy to find exactly what makes your eyes happy.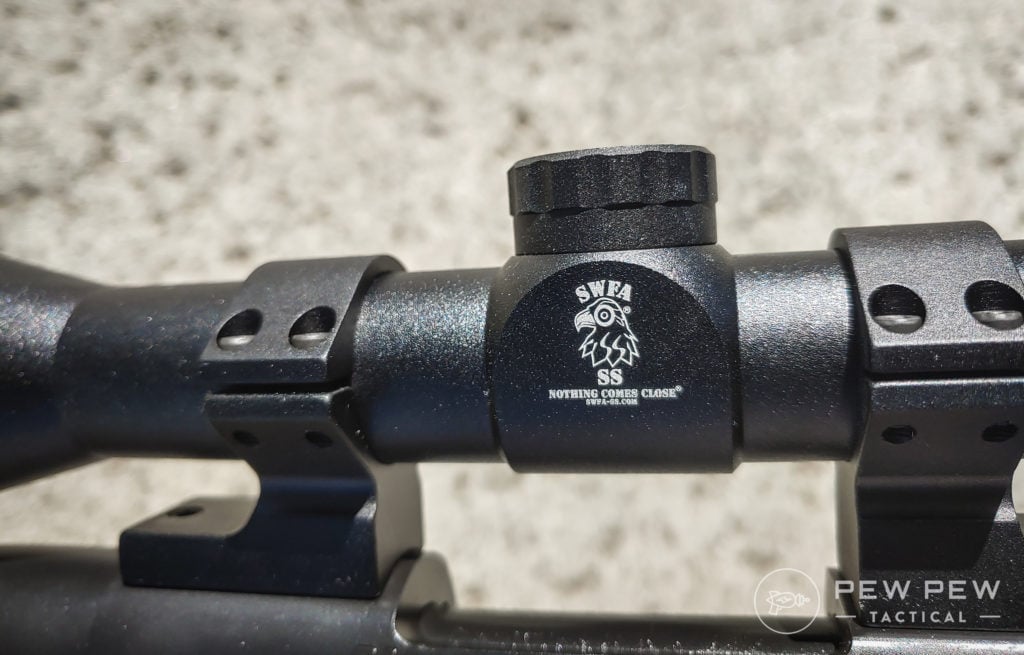 Even on the SWFA Ultralight, I really like the branding and finish. Top-notch work!
Customization: 5/5
The Spike Camp is offered for a huge range of rifles and you can get it in almost any of the Boyds colors. There are a few other options you can addon, but not a lot.
Between all of those options though the sky is the limit. If you want to build a new rifle, you can do it easily with a Howa. If you just want to breathe fresh life into an old faithful, this is the way.
Bang for the Buck/Value: 5/5
Howa, Boyds, and SWFA all punch way above their prices. Starting at just under a bennie for the Spike Camp is outstanding and the SWFA Ultralight coming in at around $400 is really impressive.
400
at Amazon
Prices accurate at time of writing
Prices accurate at time of writing
Parting Shots
Is this the rifle for you? Well, only you can answer that. But I have to say this is, for now, my favorite mountain rifle I've put together.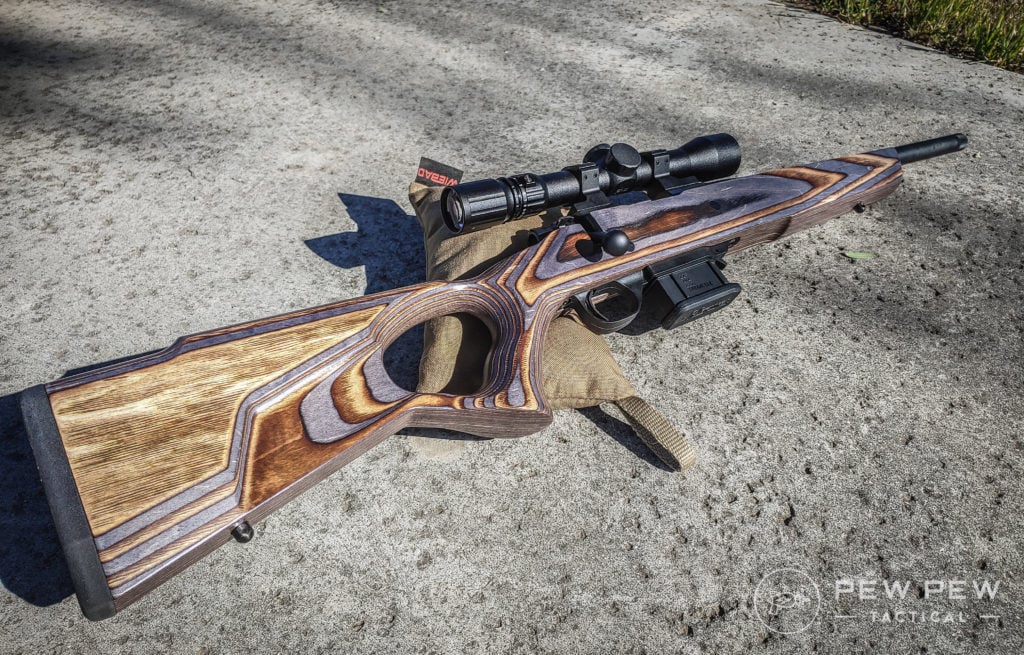 I'm planning on trying out some other factory rifles soon though but the SWFA Ultralight is coming along for the ride on those reviews also, that's how much this scope has won me over.
If you're looking to put together a rifle on a budget, I highly recommend Boyds Spike Camp for your stock. The LOP is a bit short, but for a hunting rifle and especially a stalking rifle it's a great stock.
What are your thoughts on hunting rifles? Never gone deer hunting before? Check out the Introduction To Deer Hunting! Want more optics? Check out our Best Rifle Optics article.