Have you ever wondered if expensive high-end hunting gear is worth the money?
Me, too.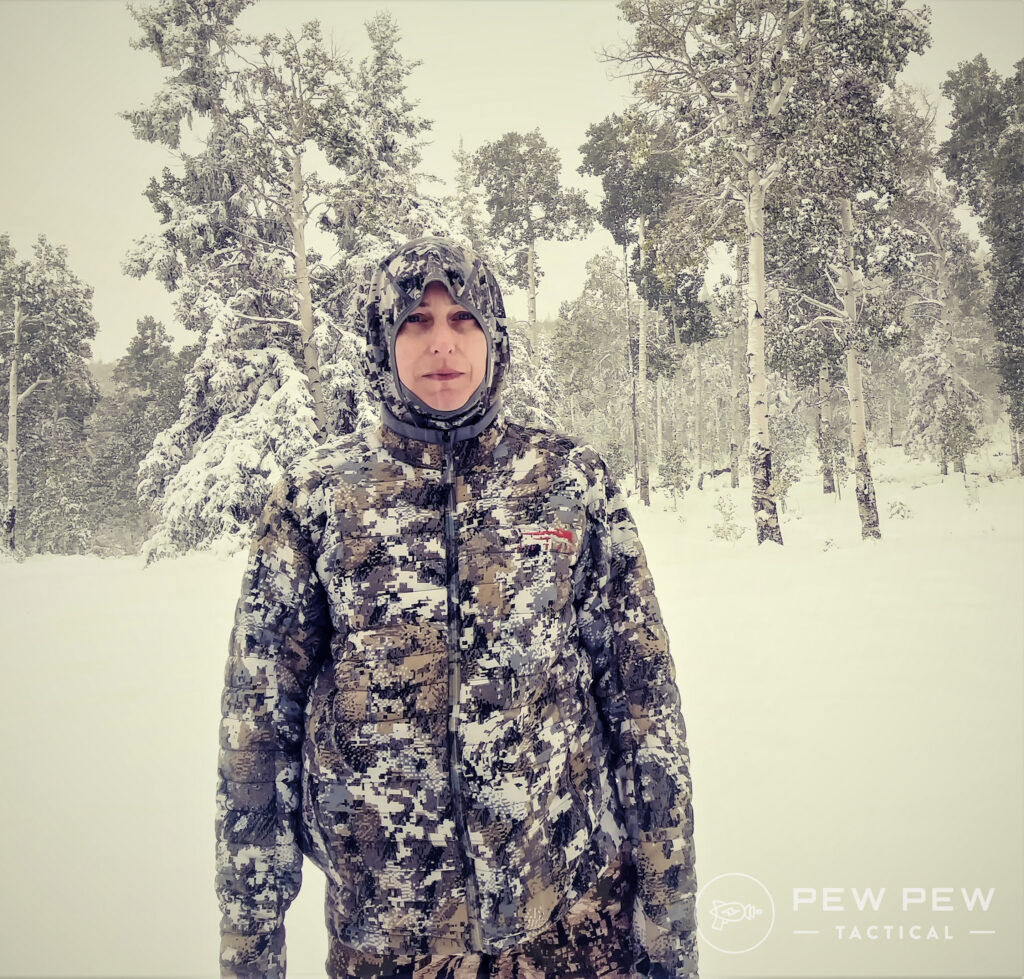 As an avid hunter, I've made some ridiculously expensive purchases in my life. I've spent thousands of dollars on a single hunting trip. (Don't tell my husband.)
However, I steered clear of high-end hunting clothing because some small, frugal voice in the back of my head told me I shouldn't spend that much on clothes.
I'm just not that kind of girl.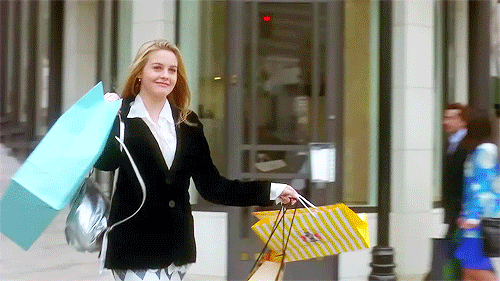 But this year, things changed…
I kept hearing about the awesomeness of Sitka gear. All while I struggled to stay warm and dry with my current gear.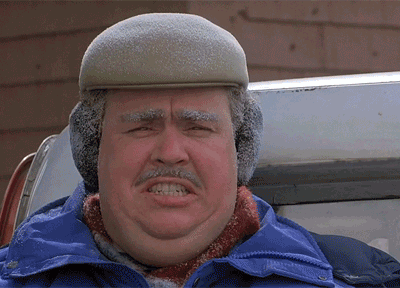 I decided to see for myself if Sitka is worth the hype. So, I rounded up some Sitka gear and put it to the test.
If you've ever wondered about Sitka, this is the article for you.
We're going to talk about what sets this brand apart, specific items I've tried, and whether you should save up to get your own.
99
at Amazon
Prices accurate at time of writing
Prices accurate at time of writing
Table of Contents
Loading...
The Sitka Story
Sitka gear was born out of necessity and frustration.
Clothing for non-hunting outdoor adventures comes built to withstand tough weather and hard use while remaining functional and comfortable.
Hunting gear? Not so much.
Hunters often suffer through the same taxing conditions as other outdoor enthusiasts…only we tend to do it with subpar gear.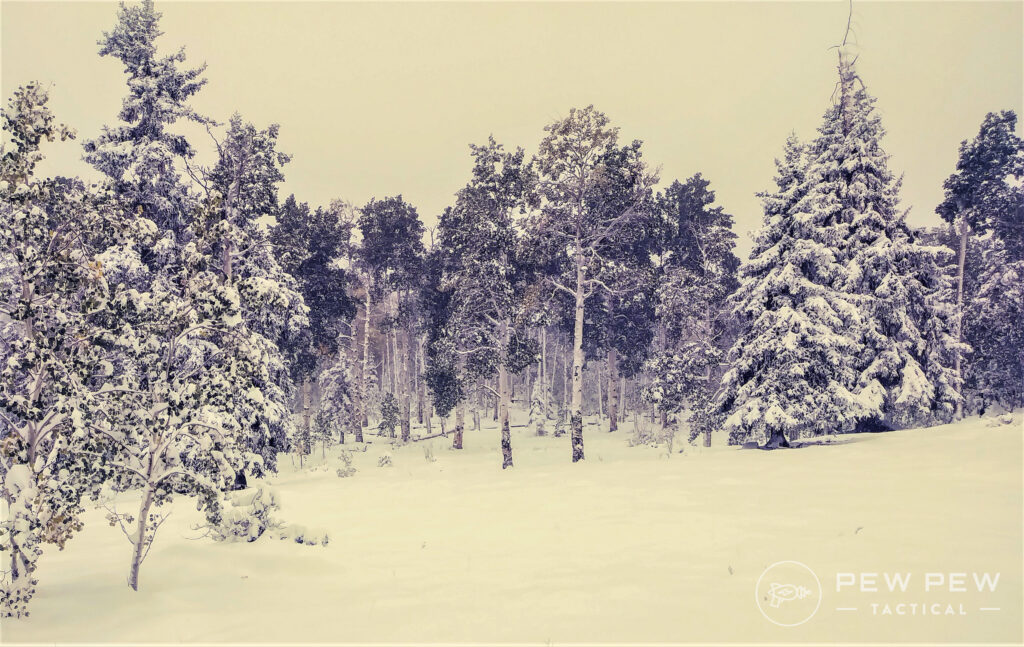 Sitka's founders looked to change this. Drawing inspiration from technology other companies were using for backpacking, rock climbing, and mountaineering, they bridged the gap.
Hunters could now enjoy all the gear advantages of outdoor enthusiasts while on the hunt.
That said, the question remains…does the gear actually perform as promised.
Sitka: Love It or Leave It?
This is my first hunting season wearing Sitka, but I've already put this stuff through the wringer.
It's gone with me on a DIY archery elk hunt in the Colorado Rockies. We've also sludged through mucky bottomland to reach deer stands in eastern North Carolina.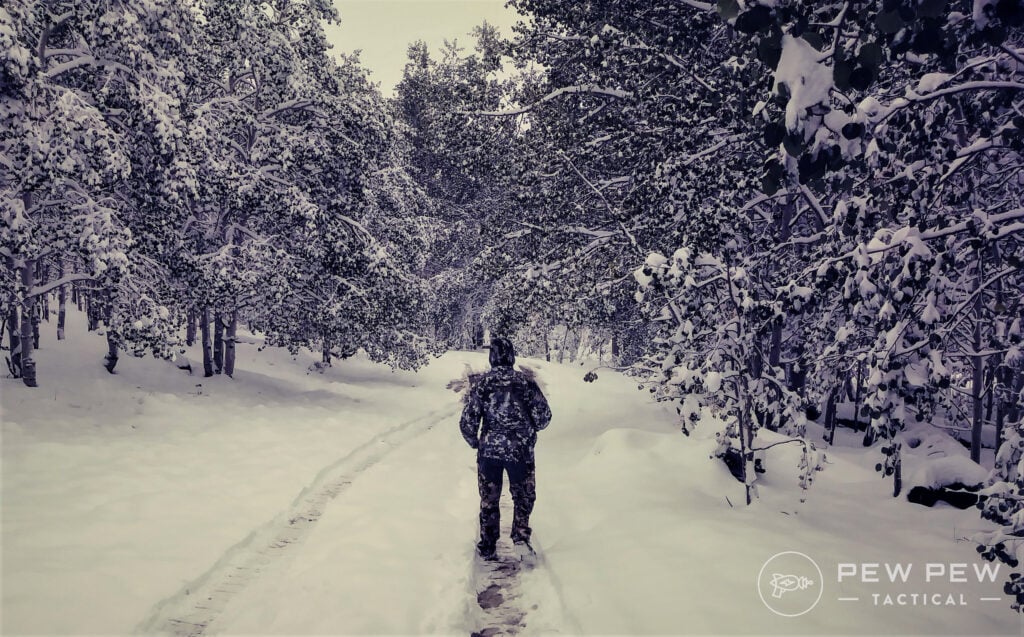 I've been hunting for more than 30 years, and Sitka is hands-down the best gear I've worn anywhere.
After taking it out for multiple test drives, I am a total convert and will continue to sing the praises of Sitka from the mountain tops.
This. Stuff. Is. Awesome.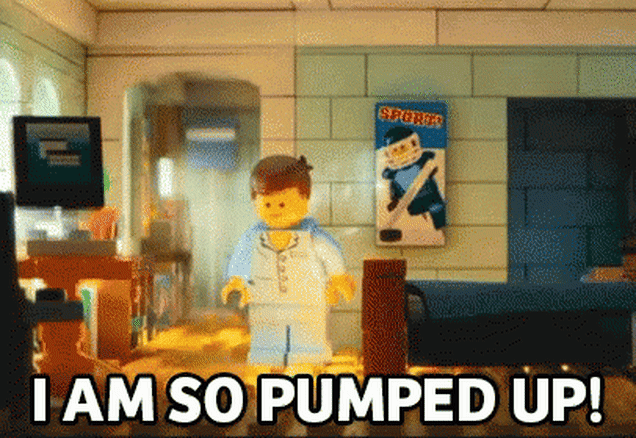 What Makes Sitka Worth the Money?
We've established I love this gear, but what features stand-out?
While there is plenty to talk about, let's look at a few areas that set Sitka apart.
Optifade
You can take one look at Sitka clothing and see it isn't like anything else on the market.
Unlike standard stick-and-leaf camo that attempts to blend into the background, Sitka uses patented digital Optifade patterns designed to disrupt the eye's ability to focus.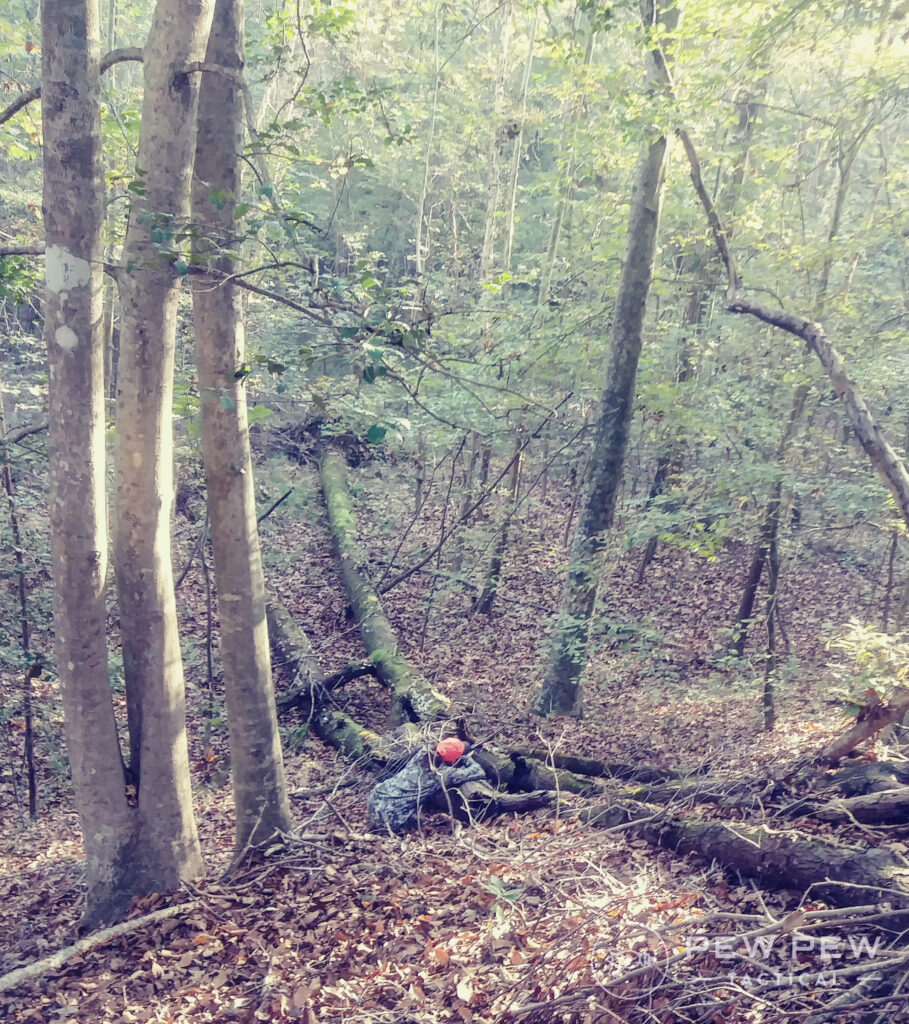 As a result, animals (and humans) have big problems seeing the body's outline.
Although Optifade comes in a variety of colors to suit different hunting environments, the patterns work pretty much anywhere.
Comfort
Hunters spend a lot of time outside the treestand planning hunts. We focus on weather patterns, wind direction, animal movement, scent control, etc.
While we can be kind of obsessed with planning how and where to hunt, we rarely think about what happens while we're in that treestand waiting for that once-in-a-lifetime shot.
Comfort can actually make or break a hunt.
Although being comfortable doesn't guarantee success, it does make it easier to focus on the task at hand.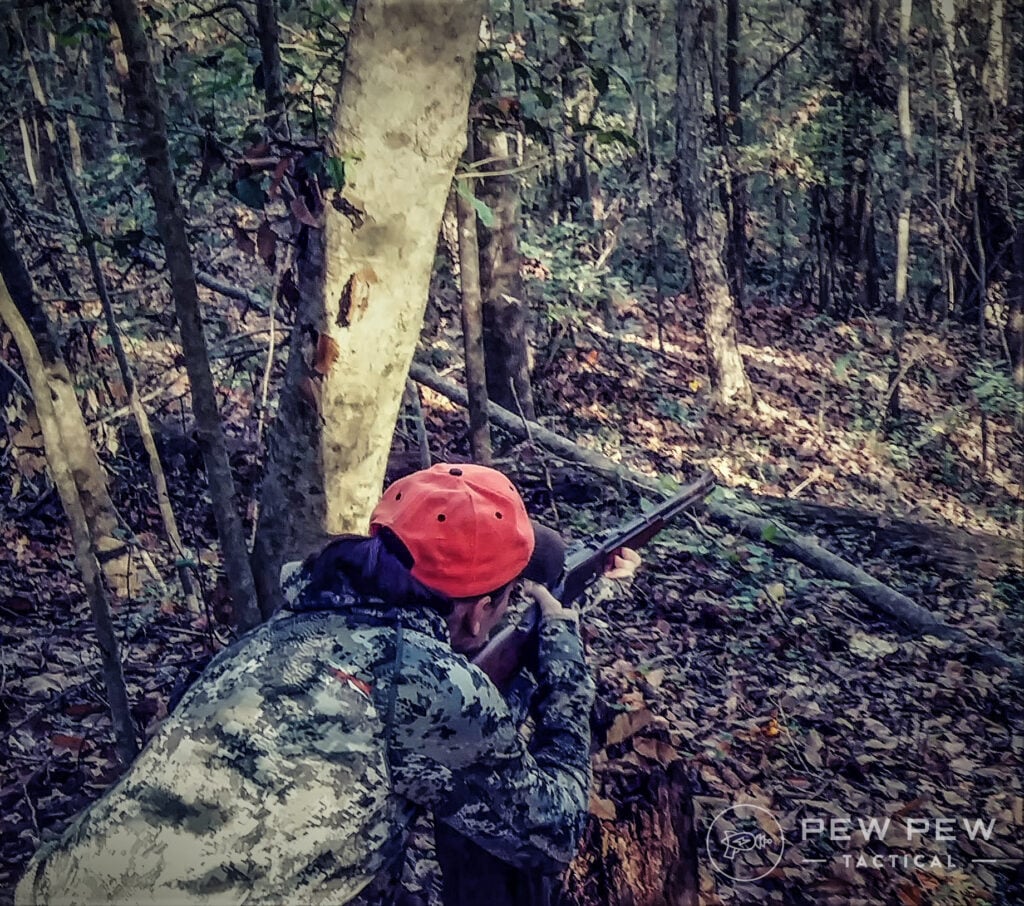 If I wasn't worried about scent control, I would totally wear this stuff to the grocery store.
This is serious gear, but it honestly feels like I'm wearing pajamas.
Sitka clothing is incredibly comfy.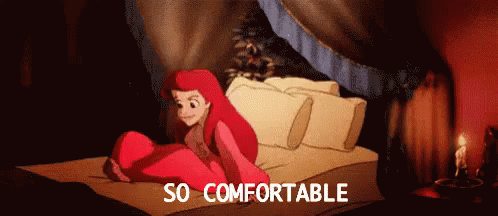 Not only is the fabric soft against your skin, but the gear also has surprising details like soft pocket linings, flip-over hand mitts, and built-in face masks.
I've found that Sitka also excels at managing temperature. The company uses body heat mapping to determine the best distribution of insulation.
They build their gear so that heat can escape in critical areas while retaining it in others.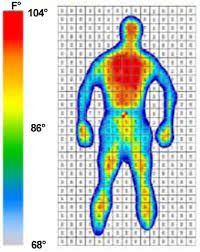 The result: super lightweight gear that stows easily in your pack, won't make you feel like the Michelin Man, and keeps you comfortably warm in absolutely any weather condition.
Mine helped me survive a 70-degree temperature swing and a major snowstorm in Western Colorado. Hoo-boy.
Steal The Look
Here's a brief rundown of the Sitka pieces I'm wearing this season.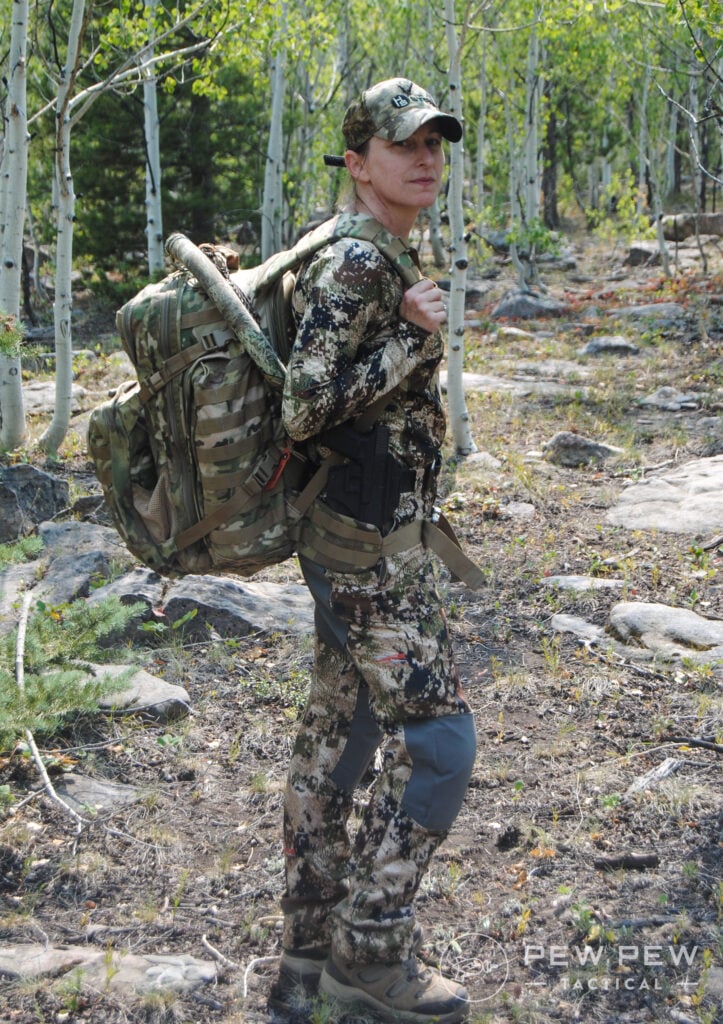 Core Lightweight Base Layer
I have the women's core lightweight crew but had to opt for the men's core lightweight bottoms because that's what was in stock.
Hint for the ladies: The men's base layer should fit fine. Just check the size chart and order accordingly.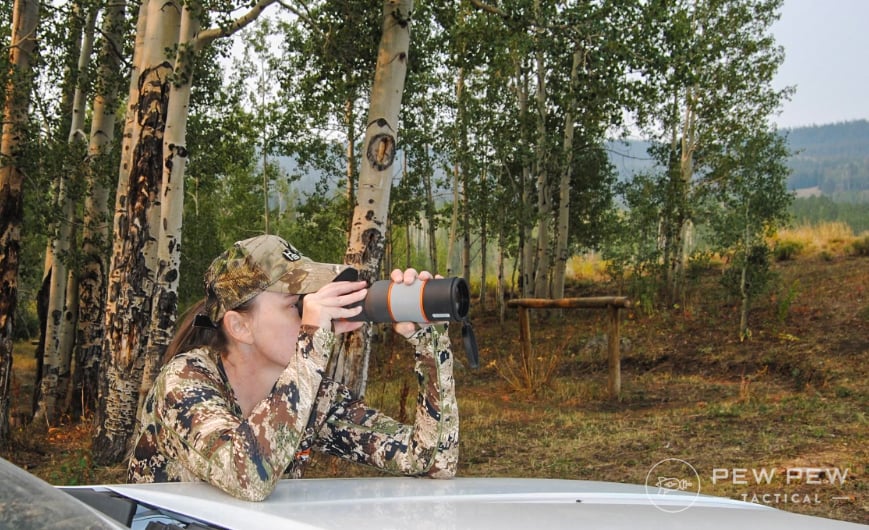 This base layer is perfect for hunting the hot, sticky humidity of the South's early deer season.
It's also a handy layer on those physically taxing western backcountry hikes.
I used this as an outer layer in both situations, and it worked fine.
69
at Amazon
Prices accurate at time of writing
Prices accurate at time of writing
Word of warning, though, the fabric will catch on briars. Not fun.
My favorite thing about this base layer is the Polygiene Odor Control Technology.
Through the magic of science, the layers prevent sweaty human B.O. from stinking up your hunting gear.
I wore this layer for five straight days in Colorado, and it never stank. (My armpits are a whole other story.)
69
at Amazon
Prices accurate at time of writing
Prices accurate at time of writing
Women's Fanatic Hoody
The cool thing about this hoodie is it has everything that makes a traditional hoodie awesome, plus some extra details thrown in just for hunters.
Let's call it a hoodie on steroids.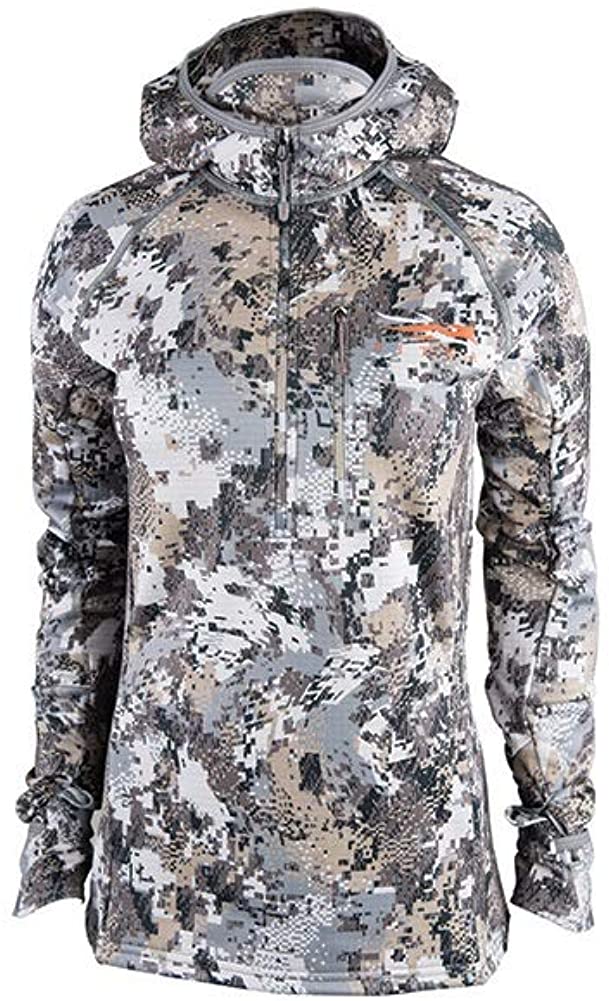 Sitka pays serious attention to detail, and the Women's Fanatic Hoody has plenty of them.
What do I love? Here's the shortlist.
The extra-long sleeves mean I don't have to wear gloves during archery season. I hate wearing gloves during archery season.
An integrated face mask is awesome! It's made of super breathable mesh which keeps my face hidden without feeling overheated. It also keeps pesky mosquitoes off my face when I'm hunting those swampy bottoms big bucks love.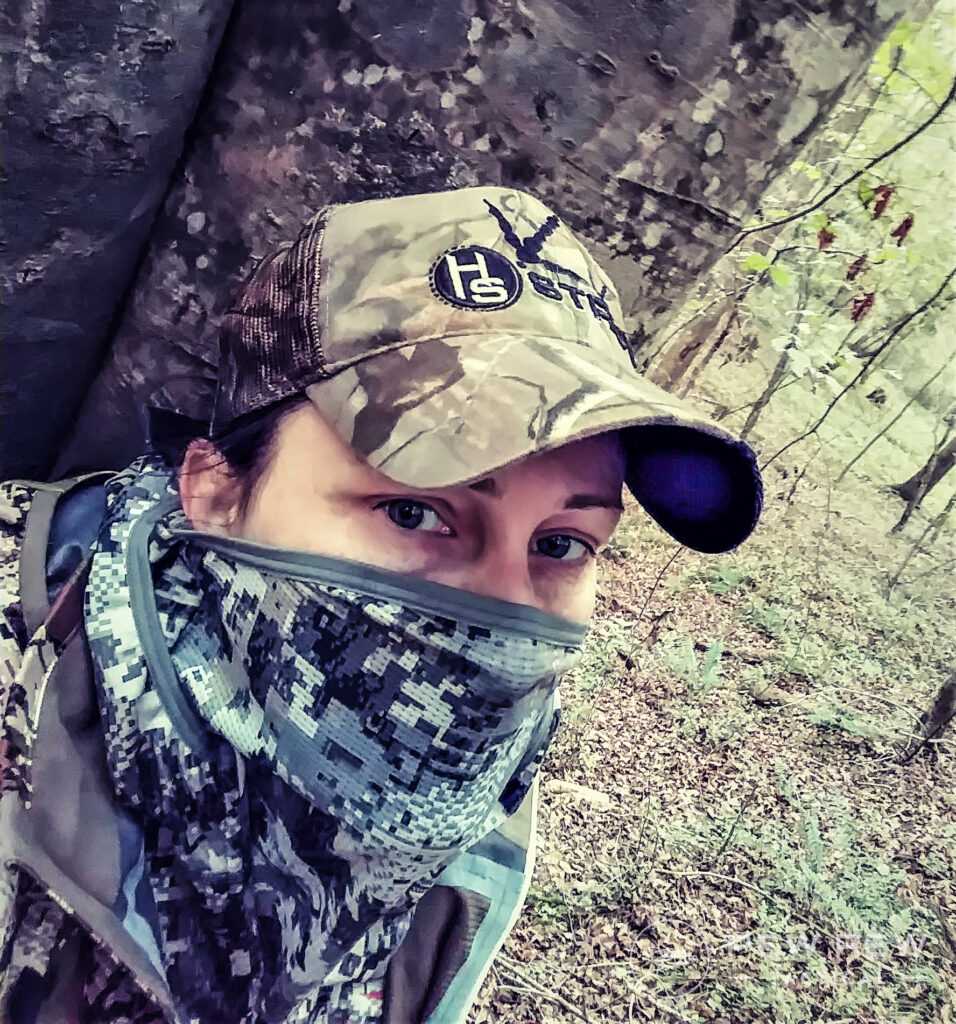 It's perfect for hiking to a treestand on a 50-degree afternoon but offers enough insulation to keep you cozy when the evening temp drops below 40-degrees.
Talk about super comfy! I could totally snuggle up in it and drink hot coffee while binge-watching Netflix. But it keeps me just as comfortable when I'm in the woods — even without the hot coffee.
189
at Amazon
Prices accurate at time of writing
Prices accurate at time of writing
What's your take on the hoody?
Women's Timberline Pant
The Timberline Pant is built for long treks into the backcountry. They also do a fine job cutting trails through thick briar patches on the back forty.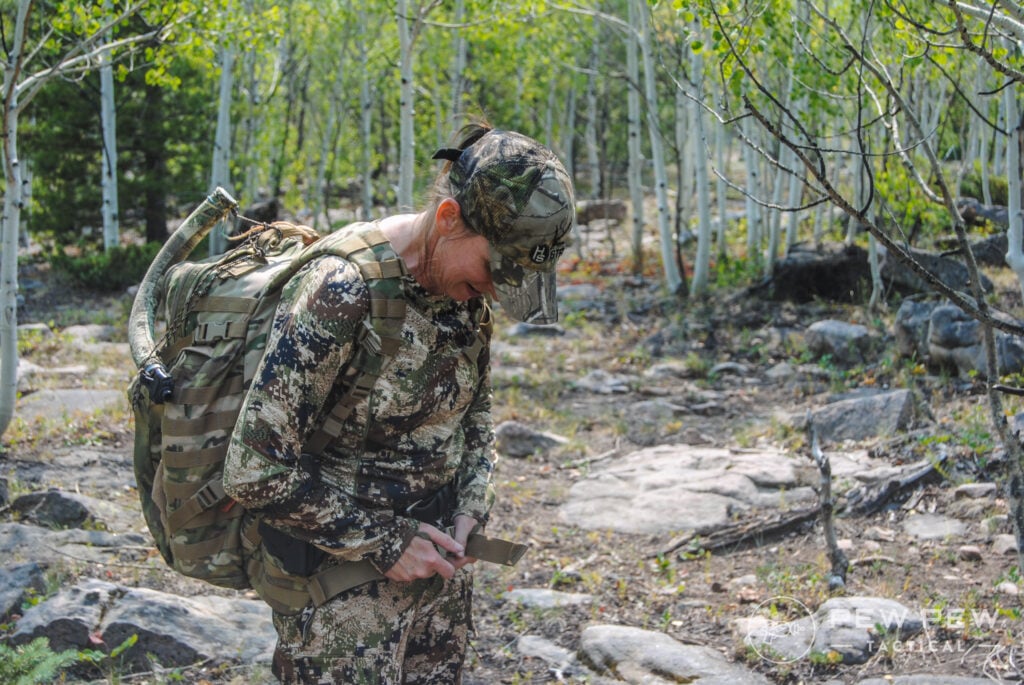 What do I love? Here's a list:
A waterproof seat that keeps my bottom dry on snowy ridges AND dewy morning treestands.
Reinforced knees — and removable knee pads — are a godsend when scaling slick, rocky hillsides. They also offer plenty of protection when tracking an injured whitetail through thorny thickets.
The snaps! The cargo pockets have whisper-quiet snaps, so I can get to my phone, cow call, or emergency TP without alerting every animal within a 25-mile radius. Sitka deserves a trophy just for these snaps.
Fit is perfect for layering. I can wear these alone or pack on the layers when it gets cold. They fit perfectly either way.
249
at Amazon
Prices accurate at time of writing
Prices accurate at time of writing
Women's Mountain Jacket
If you're going out hunting, you need a good jacket — period. The Women's Mountain Jacket is water-repellent, super lightweight, ultra-quiet, and keeps the wind off.
It's an awesome layering piece. (Read more about layering in How-To Dress for Cold Weather: Layering 101.)
This thing even rolls into a compact unit that fits in the pocket of my Timberline Pants when I don't need it!
299
at Amazon
Prices accurate at time of writing
Prices accurate at time of writing
Women's Celsius Jacket
Honestly, you can make do with just one jacket, but if I'm testing Sitka out, I'm testing all of it out!
The Women's Celsius Jacket is super snuggly and a great layer to have in your arsenal.
It's warmer than the Mountain Jacket, but isn't as water-repellent.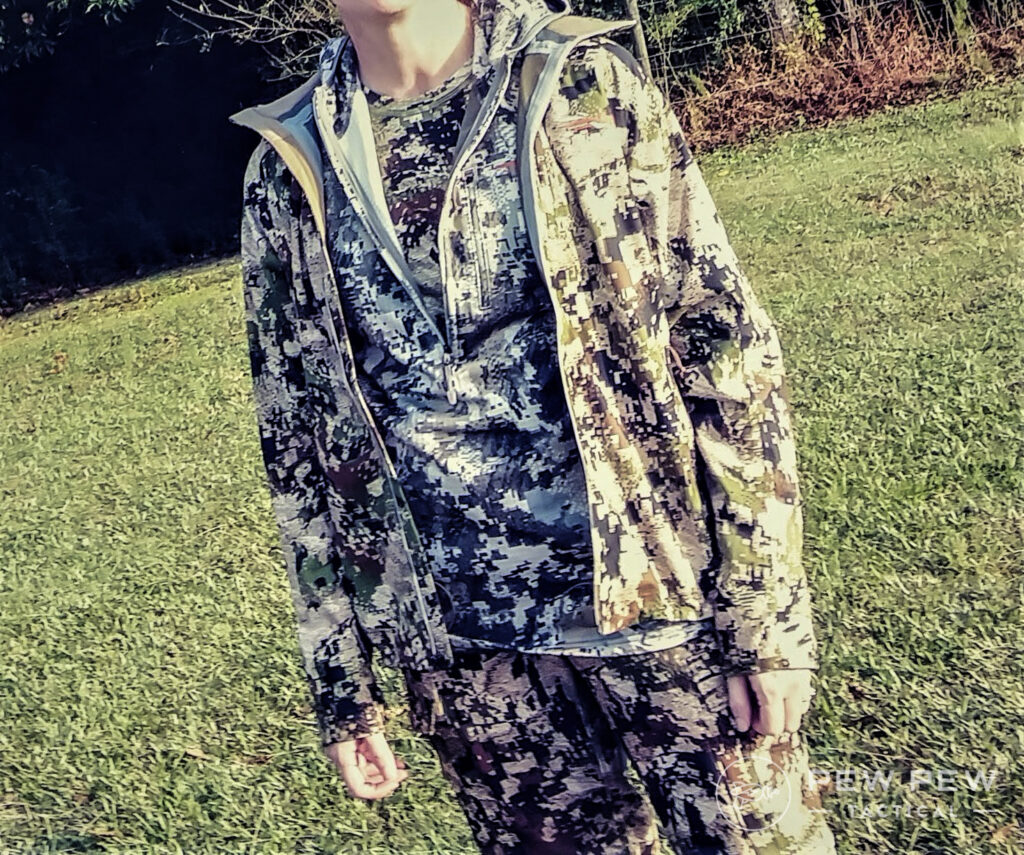 The lower sleeves are tapered, so they don't get in the way when I'm shooting my bow.
Also, there's a pass-through port for my safety harness. Too many times I've had to decide between wearing a bulky, cold-weather coat or wearing the safety harness.
Now I don't have to compromise safety for comfort or vice versa. I can also add or pull off layers without having to remove the whole freakin' harness.
PrimaLoft Silver hi-loft insulation. It's all kinds of science-y. It's ninja-quiet, dries fast, and keeps me toasty even when it's wet.
289
at Amazon
Prices accurate at time of writing
Prices accurate at time of writing
Rain Gear
Mother Nature can be a moody and unpredictable wench.
It's always best to prepare for the worst, especially when you're wandering far from your truck. Sitka's Cloudburst system — Women's Cloudburst Pant and Jacket — is the perfect tool for the job.
299
at Amazon
Prices accurate at time of writing
Prices accurate at time of writing
These pieces usually live in my pack, but they have provided welcome sanctuary in some pretty hard, driving rainstorms.
Warning: The Gore-Tex membrane doesn't provide much warmth. If it's cold, you're going to need some extra layers. This stuff isn't going to cut it by itself.
349
at Amazon
Prices accurate at time of writing
Prices accurate at time of writing
Conclusion
The biggest complaint I've heard from my hunting buddies is that Sitka gear is too pricey. The expense is the main reason it took me so long to take the Sitka plunge.
But, after using it, it's well worth the investment.
99
at Amazon
Prices accurate at time of writing
Prices accurate at time of writing
Sitka's line is serious gear designed for serious hunters. If you spend most of your time from September through early January in the woods, you should look to Sitka for your hunting gear needs.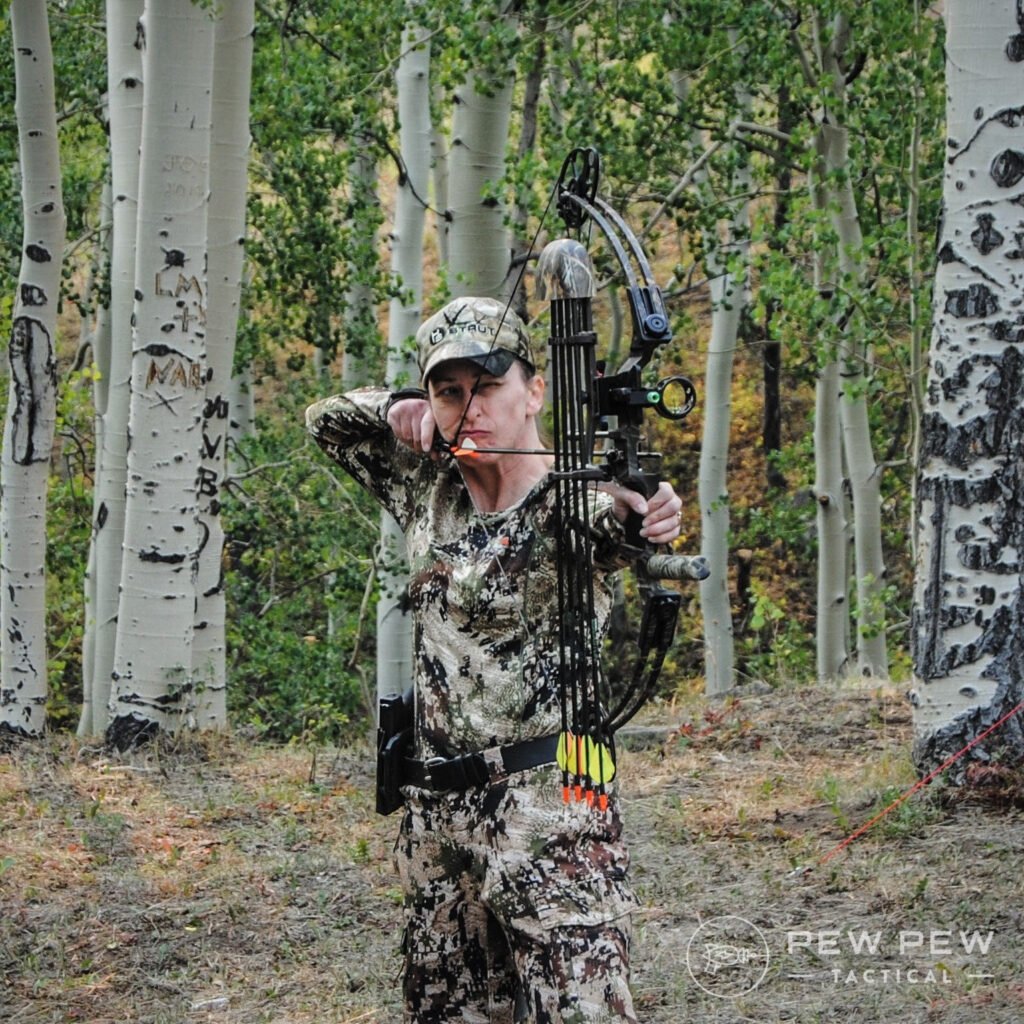 Now, if you're the kind of hunter who wanders a few feet from the four-wheeler to hunt from a box blind a couple of times a year, Sitka might not be a top priority — especially if you're on a tight budget.
However, this gear is designed to last so there's a good chance you won't ever need to invest in another clothing system for as long as you hunt.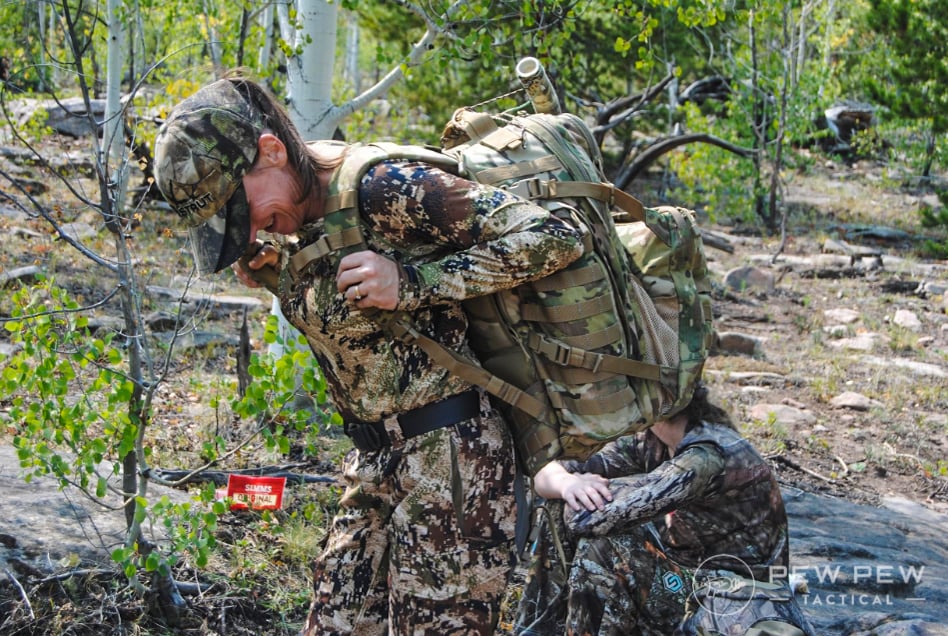 Like ever.
And if you're anything like me, you plan on hunting for a very long time.
What's your favorite hunting gear? Are you a Sitka fan like me, or do you have your own favorite brand? Tell me all about it in the comments. If you're a lady looking for other gear recommendations, check out our Best Hunting Gear & Clothing for Women reviews.