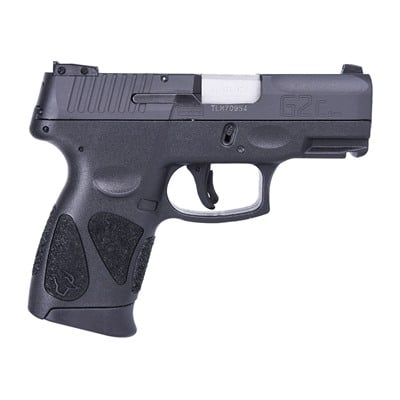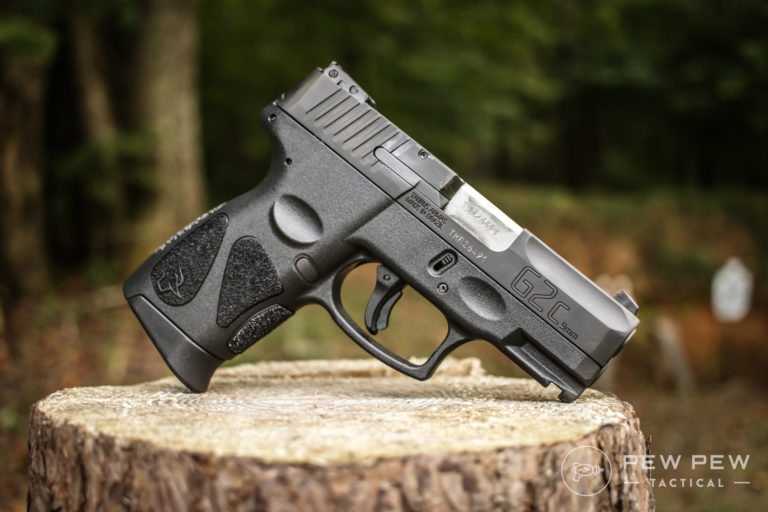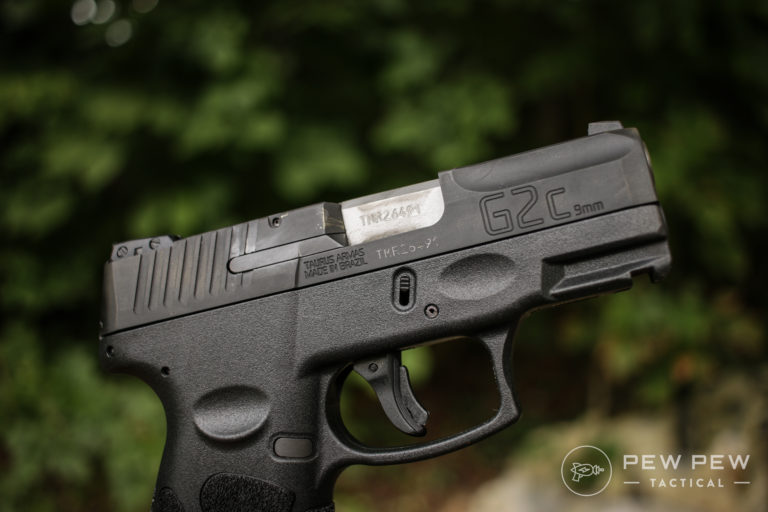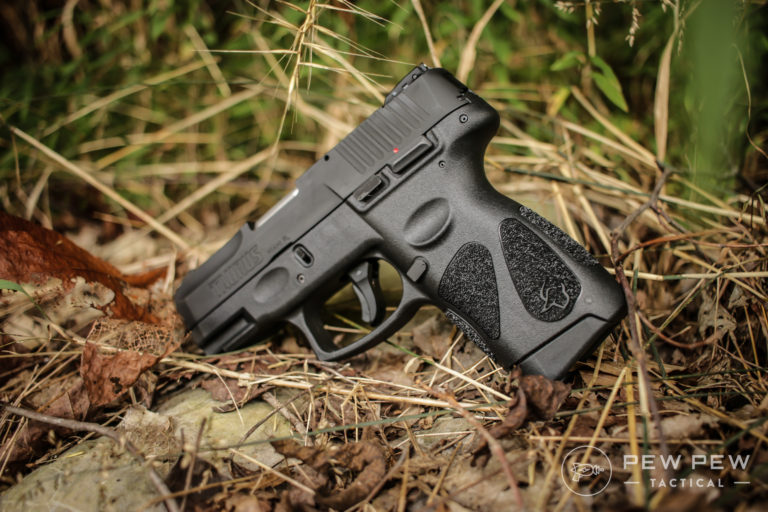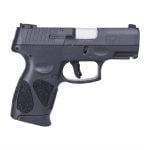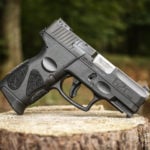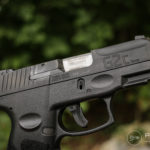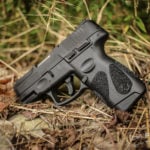 This gun is reliable – ran well with even cheap ammo

Affordable – under $300

Nice grip
Has both external and internal safety which seems a bit redundant

Trigger is long and gritty

Doesn't have a lot of options for upgrades and customization
Editor's Note:
"This is a great CCW pistol for the price point. It's incredibly reliable and has very few flaws. Taurus has been around for a while, and its reputation is…spotty. But the G2C is designed from the ground up to be a highly affordable compact CCW pistol – and it nails it."
Read full review
Product Description
The Taurus G2C is a 9mm (or .40 S&W) chambered handgun with a 12+1 capacity. It measures 5 inches in height, 1.25 inches in width, and 6.25 inches in length. It weighs in at 21.15 ounces and features a manual external safety.
Taurus G2C For Sale - Compare Prices
Palmetto State Armory
Save $110
Taurus G2C Specs
Action
Semi-Auto / Single Action
Barrel Length
3.2in / 3.3in
Magazine Capacity
12+1-Round
Magazine Included
2 x 12-Round
Taurus G2C Features

Accessory rail

A high profile sights with fixed front

Adjustable rear sight
By The Numbers - Taurus G2C
Accuracy
That crunchy trigger will do you no favors at the range, but overall the accuracy is fine. You can put shots on a torso target no sweat.
Reliability
I've seen other reviewers have some minimal trouble from the G2C, but my sample size of one is a friggin' TANK. It's unstoppable.
Customization
Add whatever light you want to the rail, but the options get thin after that.
Ergonomics
I wish I could grip a little higher on the frame, but the texture is great and the angle is fine. The safety lever is as well-placed as any gun on the market.
Overall
Hands-On Reviews & Related Post
final verdict
The Taurus G2C brings a high 12+1 capacity and decent reliability. That said, it suffers from a long and gritty trigger, external safety, and possibly the brand for some. If you can deal with those aspects, then the G2C is a great budget option for those that want to get in the concealed carry game but don't want to spend a lot of money.
Community reviews
There are no reviews for this product yet.
Add your own rating and help other Pew Pew users pick the right guns